Prohibition didn't work in 1920, why do we think it will work in 2020?
Fourteen times since 1888, the United States Supreme Court has stated that marriage is a fundamental right of all individuals.  As the Santa Clara County Health Officer said in July in   explaining why she had just modified her Health Order to permit outdoor weddings with fewer than 60 guests, "…there are parts of our lives that nourish us, that are important to us, that we want to do and we need to do."
Couples certainly regard their wedding as a fundamental right.  They contract California wedding venues and their wedding vendors (caterers, photographers, planners, DJs, florists, bartenders, security, transportation, officiant) and put down deposits a year or more.  They send out their 'save the date cards' followed by the wedding invitations and then track the RSVPs.  A modern wedding at a California wedding venue is a moving train, not quickly started, or stopped.
The Health Order preventing all gatherings has created a great hardship on the couples, and all the businesses that support their event.  Not many think about the economic ripple effect of stopping weddings.  But if you speak with other industries that depend on out of town visitors, such as lodging, they feel the reduced demand.
Economic Impact
Did you know that most weddings are "Destination Weddings?"  No, a destination wedding does not mean having a wedding in Hawaii, it means having to travel to the destination and stay overnight.  Most Northern California weddings are Destination Weddings, which bring dollars from other areas into the County.
A typical wedding venue will host between 30 and 60 weddings a year, with an average of 131 guests and charge between $3K and $11K (Average $6K) for a wedding ceremony and reception.  There are approximately twenty wedding vendors needed to service a single wedding day including a Planner, Officiant, Hair and Makeup, Photographers, Florists, DJ, Caterer, Dessert, Rentals (chairs, tables), Stationery and Signs, Favors, Jewelry, Attire, Transportation, and Videographers.
And those follow-on activities likewise produce substantial revenue for local businesses too. As for the lodging industry revenue that weddings spin off, it is quite substantial.  One Mendocino County venue that offers a weekend rental for its couples estimates that for each booking, it generates $12,000-$15,000 in bookings and revenue for local hotels and rental homes that the wedding guests rent out.  That alone is between $360,000-$450,000 a year spun off from 30 weddings at just this one venue.  Now multiply that by the 100 wedding venues in Mendocino County and this represents an additional $36 to $45 million in follow-on lodging industry revenue each year.
The Problem for Couples
They have spent the money, invited the guests, and anticipated the celebration of their love with family and friends.  Now, the Public Health Order prohibits all gatherings, with no end in sight.  The couples are looking at postponing but are receiving no guidance.  Can they have their wedding later this year?  Next year? Or?  Many couples simply won't, or can't wait (grandma is ill).  
The New Normal
The pressure on couples increases when they hear 'this is the new normal for the foreseeable future.'  To a young couple, that means forever.  This is how they are interpreting the guidance by the Governor and Health Directors.
The Consequences of Prohibition
As Winston Churchill said, "Those who fail to learn from history are condemned to repeat it."
Just like in the 1920s, the prohibition of gatherings is contributing to unintended consequences.  In the 1920s, it led to an economic decline in many legal industries (restaurants, entertainment), and the rise of organized crime.  
No, the prohibition on gatherings isn't creating another Al Capone.  But the desire and pressure couples feel to get married creates a breeding ground for unsafe ("Rogue") events.  Couples are discovering how to have these events, skirting all professional guidance on social media.  They seek out unpermitted event spaces on Airbnb VRBO, Facebook, and then host their event.  There are dozens of examples being posted, liked, and shared.
The Relief Valve
What we need to do is provide couples with a relief valve, a safe way to have gatherings so they can be married as they planned.  Many California counties have done just that, but the guidance from county to county varies greatly, even though each believes it is following The State of California Guidelines.
Some counties may have discovered that allowing weddings in places of worship without providing an outlet for secular weddings, is questionable under the 1st Amendment.  They decide to handle it as they did with Nativity Scenes and make allowances for others.
Elopements, Micro Weddings and Tiny Weddings
There are widespread advertisements for these small weddings, comprising 12 to 20 people plus their vendors, as a solution for the COVID wedding.  Typically these include a wedding ceremony, cake cutting, celebratory toast, and a wedding photographer.  Many couples are taking advantage of this opportunity, but others still desire the larger event.
Small and Mini Weddings
Some counties are allowing secular weddings under the Places of Worship guidelines.  Wedding ceremonies can be held outdoors with 60 to 100 people.  Many of the counties providing this relief valve are on the watch list.
Large Weddings
Those weddings with more than 100 people, which include dancing, are not being allowed in California at this time.  Although some couples are resisting this, most will settle for the reduced guest count wedding.
What is the Solution?
The solution is to allow permitted California wedding venues, or hosts with temporary event permits, to have weddings utilizing licensed, insured professionals, to create a safe event, following the Guidelines.  This would include masking, social distancing, meal, dessert, wine, and background music.  No dancing for the guests, but a first dance for the couple could be allowed.
Why the Emphasis on Permitted, Licensed, Insured?
If a business is not permitted, licensed, and insured, what do they have to lose?  On social media, many unprofessional California wedding venues and vendors are posting their involvement in gatherings.  They have little or nothing to lose and they need the work.  Before the prohibition on gatherings, they were underground and not operating with county permits.  Now they are the leaders of the rogue events.  And there are more of the unlicensed, unpermitted California wedding venues and vendors than there are venues and vendors with the proper permits, licenses, and insurance.  It's a problem that hasn't been addressed before the pandemic and the pandemic poured gasoline on the flame.
Couples ask reasonable questions: 
If restaurants can serve meals outdoors to guests, why can't my licensed caterer do the same, following the restaurant guidelines?

If background music is allowed at wine tasting rooms and restaurants, why can't my DJ provide background music?

If tasting rooms can serve wine to guests, why can't I follow the wine tasting guidelines?

If lodging is allowed, why can't my guests stay at the venue following the lodging guidelines?
The answer is to treat similar industries (including California wedding venues) the same.
Who is the Responsible Party?
Governmental agencies should hold the host (the couple in most cases) liable for creating a safe environment for their guests.  Why is it so important that the host of the event be the liable party?  Because they set the tone for the entire event, and without their leadership, the employees (the wedding vendors) simply cannot act as the "mask police".  
If the host isn't held up as the responsible party, what are the vendors and California wedding venues to do when the guests don't follow the guidelines?  Abandon the party?  Call the Sheriff?  No, the key to making this work is the host.
Another reason that it must be the host, is there are many different types of California wedding venues.  Some, like the fairgrounds, grange hall, Moose Lodge, are just spaces that the couple will rent for their event.  There is no staff provided at some of these California wedding venues, the host is simply given the key and told to leave it clean.  It's unreasonable to require the venue to hire staff, that potentially can be exposed to risk, to act as mask police.
What are the Guidelines?
That's simple – they are already established.  Weddings should fall under like-businesses as mentioned above.  Why reinvent the wheel?  Are there any guidelines that conflict between one industry and another?  We haven't identified any.
But the professionals in the industry can assist with consolidating all of the information into one place if help is needed.  
Gatherings at Weddings are Safer
Weddings are invited, private, gatherings and are not open to the public as the businesses mentioned above are.  At weddings, you'll find a guest list, a seating chart, and known vendors working the event.  Therefore, contact tracing information may be gathered quickly should the need arise.
Whereas restaurants, tasting rooms, and churches are open to the public – just like Costco.  They don't keep a record of who was there, and who they sat next to.  Yet, all these businesses are open, some hosting hundreds of people each day.
Weddings Should be Allowed
The professional wedding industry stands ready to assist in creating a reopening document that embraces the principles here, and others unique to weddings.  Right now, they are standing on the sidelines of rogue events and worry about their futures.  If this is the "new normal," let's get with it.  Outdoor weddings can only occur for a few more months and the pressure will continue to increase.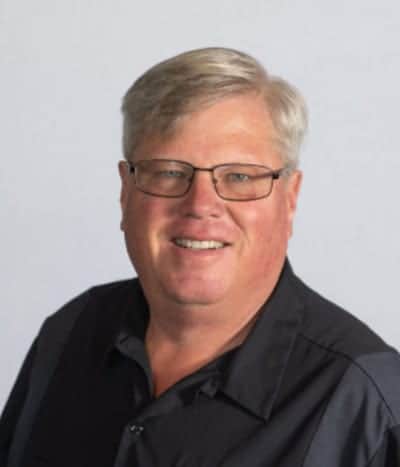 About the Author, John Alden
John Alden is a Wine Country Wedding expert and the owner of Mountain House Estate, a Northern California wedding venue located in Cloverdale, Sonoma County. Over the past 5 years, John has tirelessly worked to keep the property in pristine condition and has unmatched expertise about wine country weddings. In his free time, he enjoys working on classic cars in his garage.