One of the Most Affordable Barn Weekend Wedding Venues Northern California
(and No Surprises or Hidden Fees Down the Road)
Mountain House Estate is one of the most affordable barn weekend wedding venues Northern California that specializes in making your wedding vision come to life. And we know that weddings are not inexpensive and the price only grows with an increasing guest count and all those fun extras. But since we've done this wedding thing once or twice (or more than a hundred times), we know exactly how to help you budget for your wedding at our northern California affordable wedding venues.
Our wedding site fees are of great value. Our single-day rentals offer private use of the property and a generous number of usage hours. But we also include:
chairs, tables, bar stools, barrels
umbrellas
lighting and sound systems
multiple indoor bathrooms
lounge furniture, and more
multiple ceremony and reception location areas
Here are a few budget-friendly ideas.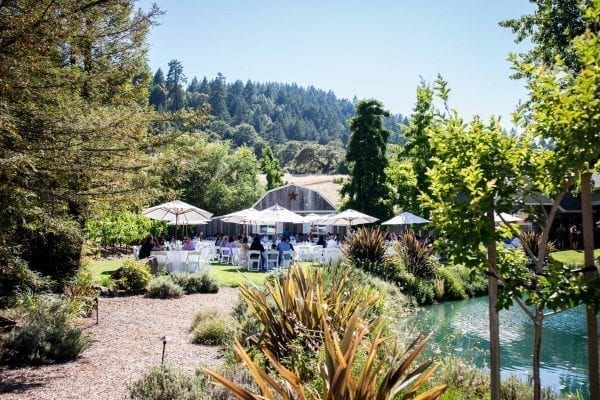 Opt for a Friday or Sunday Wedding
Saturdays are prime real estate for wedding venues and wedding professionals in general. They are in the most significant demand for weddings and because of that, our venue pricing is not negotiable. However, a Friday night or even Sunday can be a considerable cost-cutting measure. We can be more flexible with our pricing and so can many of the wedding pros you might be considering.
Weekday weddings, whether for an intimate elopement or a rustic Sonoma wine country wedding allow us to be more flexible in our pricing. If the majority of your wedding guests are taking time off to travel for your wedding, a weekday may be a win-win. Travel and accommodations may be less expensive for them mid-week, and they can take time and enjoy all that the Sonoma- Mendocino has to offer.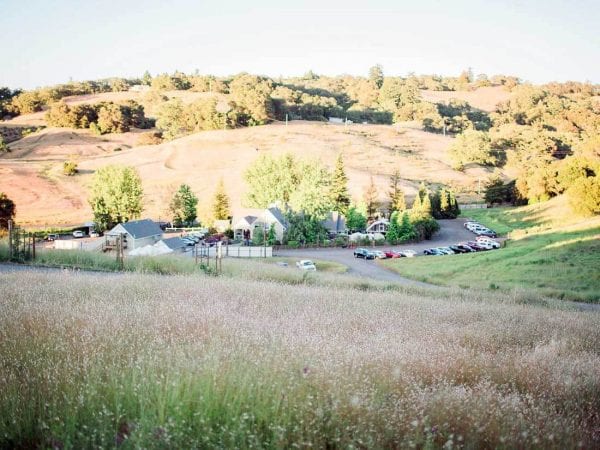 Brisk and Beautiful
Mountain House Estate also offers seasonal discounts from November through March. The weather is a little cooler but perfect weather for rustic weddings with fire pits, warm wines and ciders, cozy throws and delicious comfort foods.
Thank You For Your Service
Our team at Mountain House Estate is also happy to share a $500 site fee discount to members of our military on active duty.
What's Cooking?
Another way Mountain House Estate helps couples be more budget-conscious is our open catering and liquor policies. Our Preferred Caterer List includes catering for a wide range of tastes and budgets, including unique ideas such as food trucks. You can make food selections and service choices to help maximize your wedding budget.
Clients can host their own beverage service for the event, including beer, wine, and liquor with no required corkage fee or minimum purchase from Mountain House Estate. Properly licensed and insured bartending staff are required for all bartending services.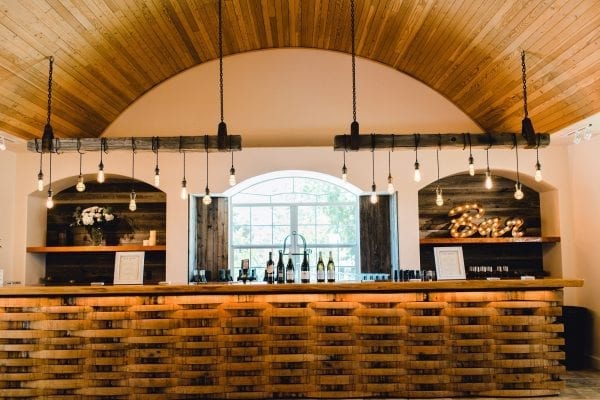 Have your cake & eat it too!
So, our Mountain House Estate makes it easy to have your cake and eat it too. It's possible to have a fantastic wedding and still work within your budget. We'd love to work with you to make those dreams possible (and affordable)!
wedding venues northern California hacks spend less
If you'ree searching for "wedding venues northern California hacks spend less," you'll want to consider lowering your guest count and opting for a weekday wedding. Those are the two best wedding venues northern California hacks spend less.
northern California affordable wedding venues
Our northern California affordable wedding venues is located in Cloverdale, CA, and a short drive from San Francisco, Lake Tahoe, Sacramento, the Bay Area Santa Cruz, San Jose, and other Northern California towns and cities. There are hundreds of northern California affordable wedding venues, but none offer as many benefits, inclusions, and amenities as Mountain House Estate. We'd love to bring your wedding vision to life; come visit our Northern California affordable wedding venues or take a virtual tour on our website.