Consistently Ranked as One of the Most Gorgeous California Wedding Venues
You deserve a
stress-free

wedding with inclusions & benefits in wine country.
We understand that it's important to you that beautiful natural surroundings are a part of your wedding day – 40 beautifully landscaped acres surrounded by ancient Oak trees and Redwoods, manicured lawns, and a pond in a natural setting, all framed by majestic rolling hills.
You're free to choose which of our outdoor and indoor ceremony and reception options appeal to you. John and Lane strive to maintain their property as you would like, making it one of the most elegant and rustic wedding venues in Northern California.
– what you'll love:
multiple ceremony + reception  sites
gorgeous bridal suite + ready rooms
BYOB + spirits, food trucks allowed
chairs, tables + decor options
BYO vendors (even catering)
no hidden fees. ever.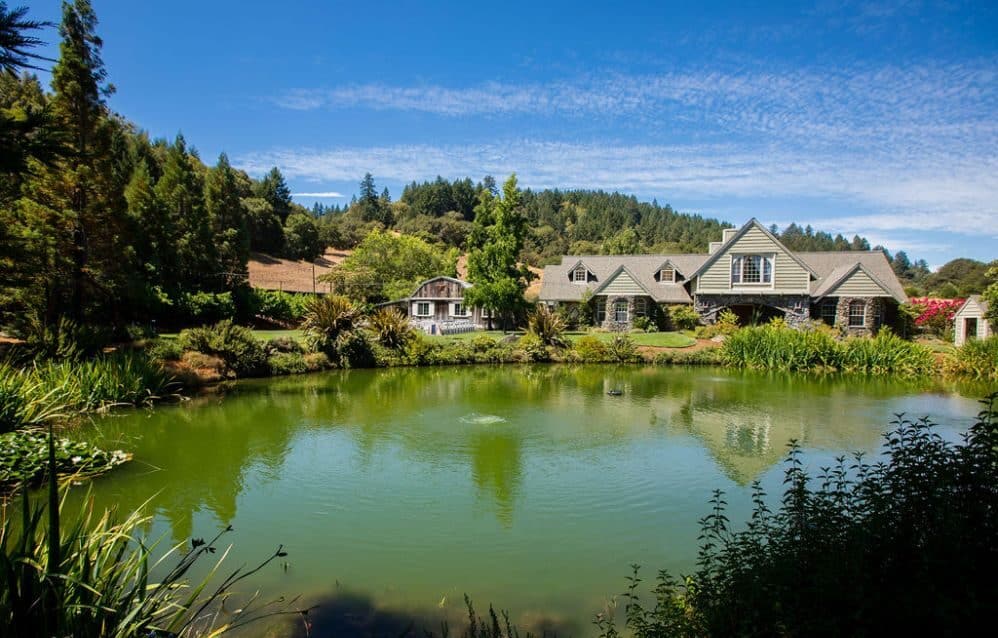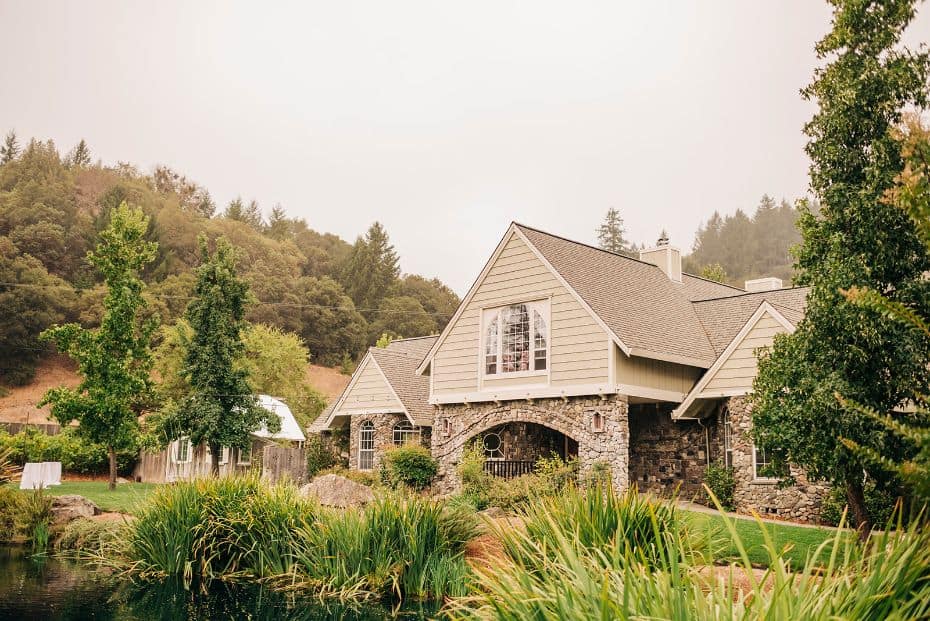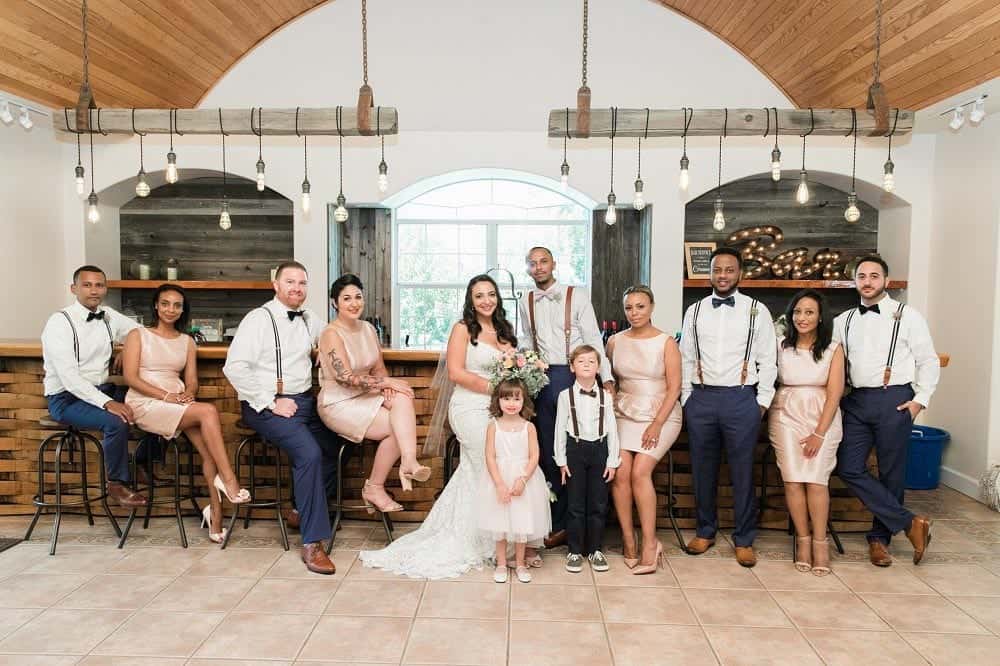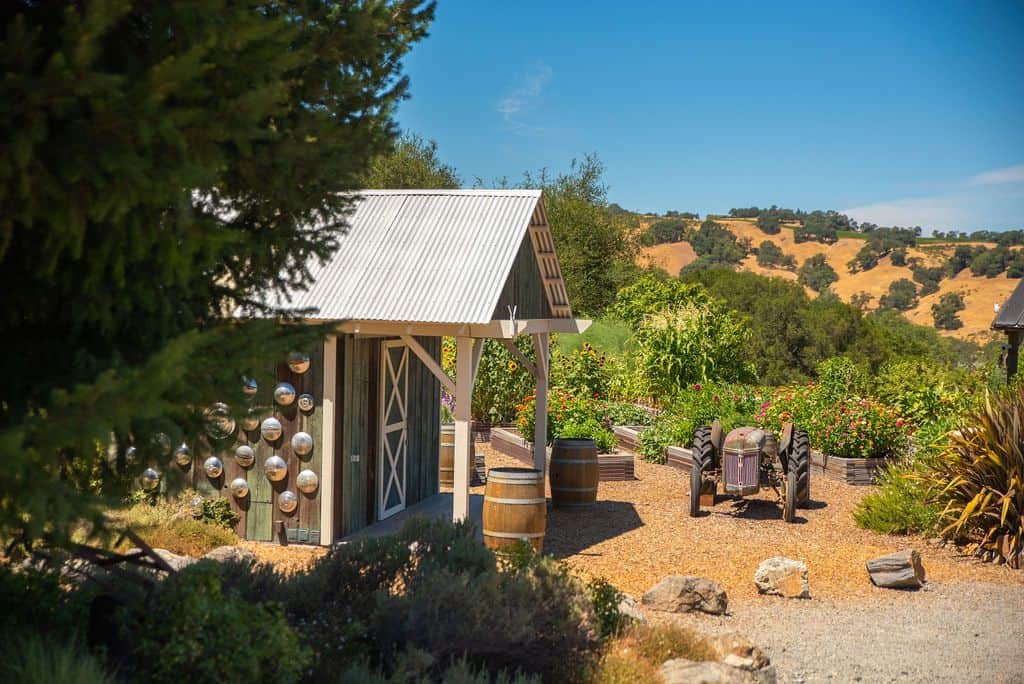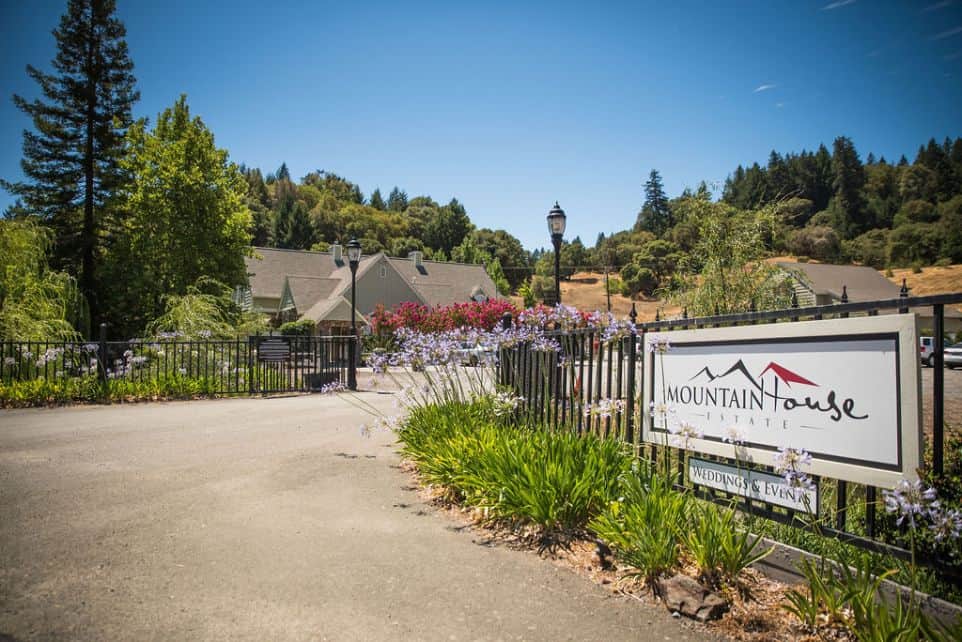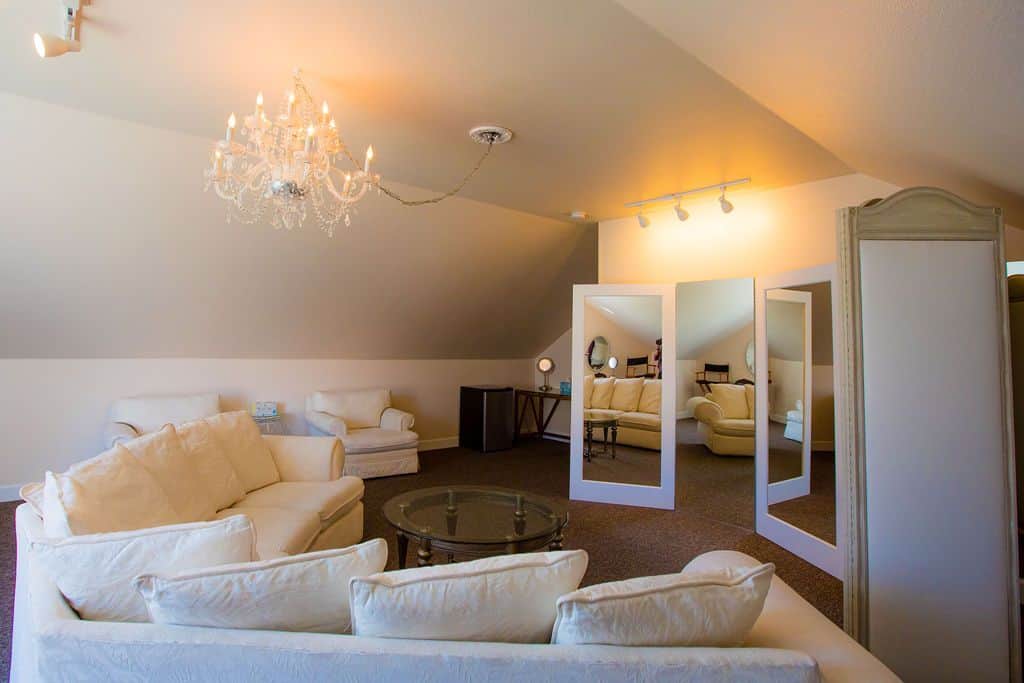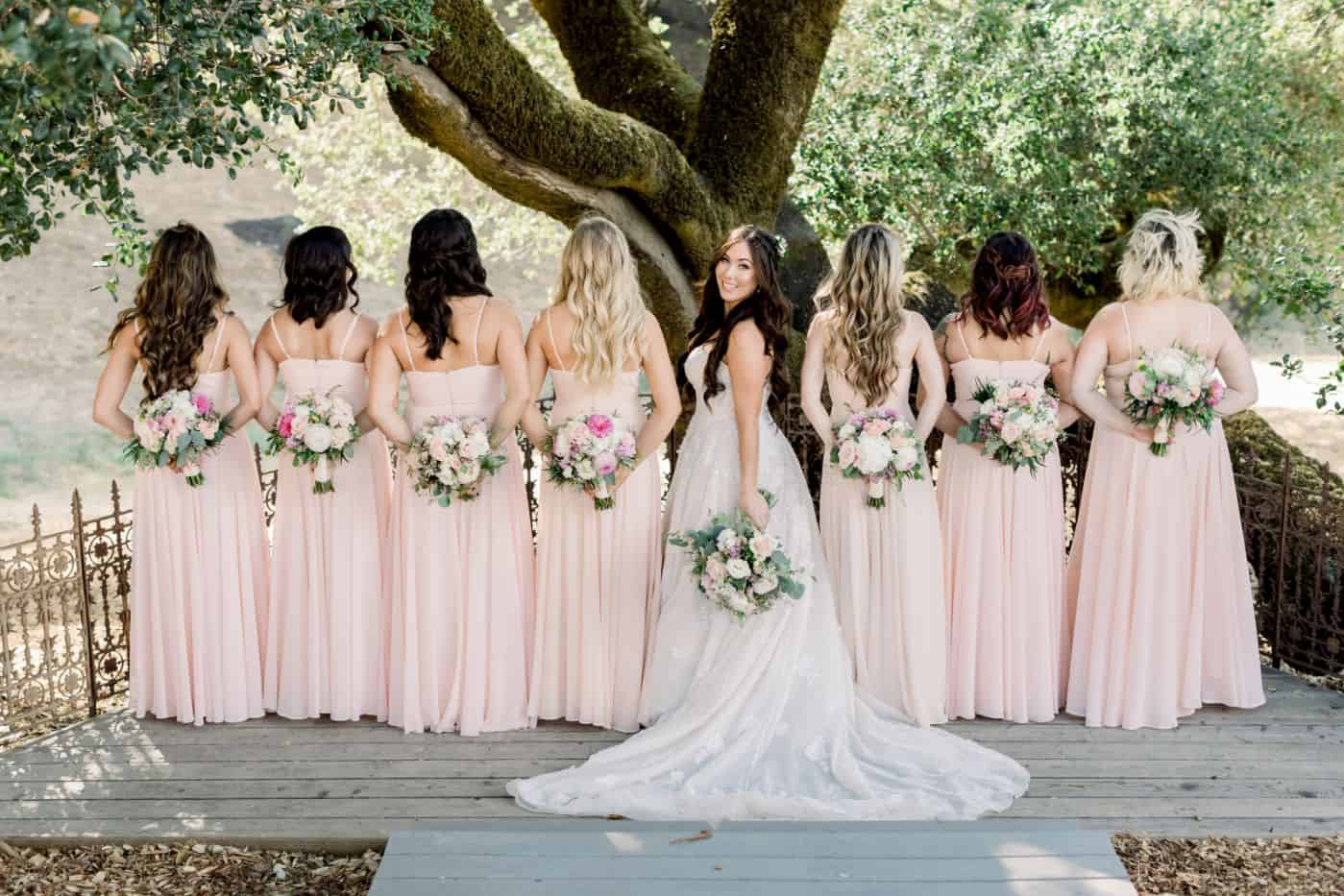 Our stunning rustic wedding venue in Cloverdale, California
We know it's difficult for you to judge a venue from just seeing it online – especially when browsing dozens of wedding venues in Sonoma County and wedding venues all across Northern California. That's why we are upfront about everything we offer, from our virtual tours so you can see the property for yourself, to our inclusions and amenities. We want your decision to be what's best for you.
Whether you want a full destination wedding experience ranging from wine country to the coast, or a small elopement, we promise that we're the best venue to deliver your wedding vision flawlessly.
With multiple ceremony sites and reception locations (no family members rushing to relocate chairs or any stress on your big day), our private Cloverdale, CA estate offers you rustic elegance and comfort.
From a wedding ceremony underneath a grove of Oak or Redwood trees to your cocktail hour on our gorgeous outdoor patio, our 40 acres have endless potential for design.
How can I make sure that I am planning my dream wedding?
The best way to ensure that your wedding matches your vision is to hire a SoCal or Norcal California wedding planner. Planning a wedding by yourself (or with family and friends) usually ends up stress, accidents, and things not going according to plan.
How can I make sure I find the right wedding venue in California?
Wedding venues can be a tricky and overwhelming process. If you're looking for a venue in California, it's important to remember that there are certain criteria you'll want your wedding venue to meet in order to ensure your day goes smoothly.
What should I look out for when searching venues for weddings in California?
Here is a list of all the questions you need to ask a venue before taking a tour. When searching for venues, be sure to ask all of these questions, so you can choose the best venue for your needs.
1. How many guests will I be allowed to have at my wedding?
2. What time will you begin the ceremony?
3. What time will the ceremony be over?
4. How many hours of reception can we have?
5. Can I use my own caterer or do you provide one?
Just to name a few. Check out our article for a full list of questions!
The best way to make sure your wedding is amazing is to hire the right wedding venue.
We want your dream wedding to be a reality. But you've probably never had to search out a venue before getting engaged and that can be daunting. What questions do you ask, besides pricing and guest count, the obvious ones?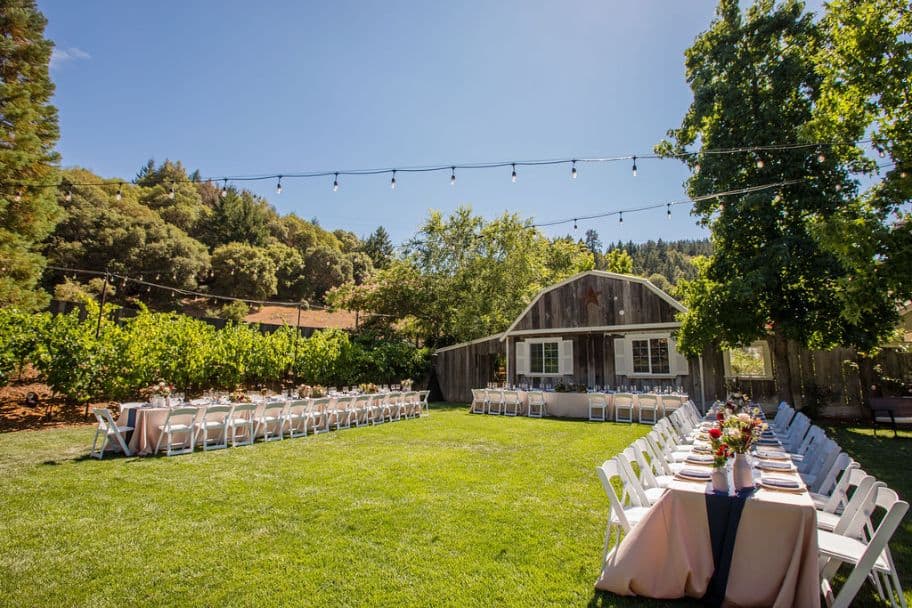 How do I narrow down CA wedding venue options?
We're going to cover 10 questions you won't find anywhere else, that can save you a ton of heartache and headache on your big day.
It's not a glamorous or inspo wedding blog, but it's a reality check.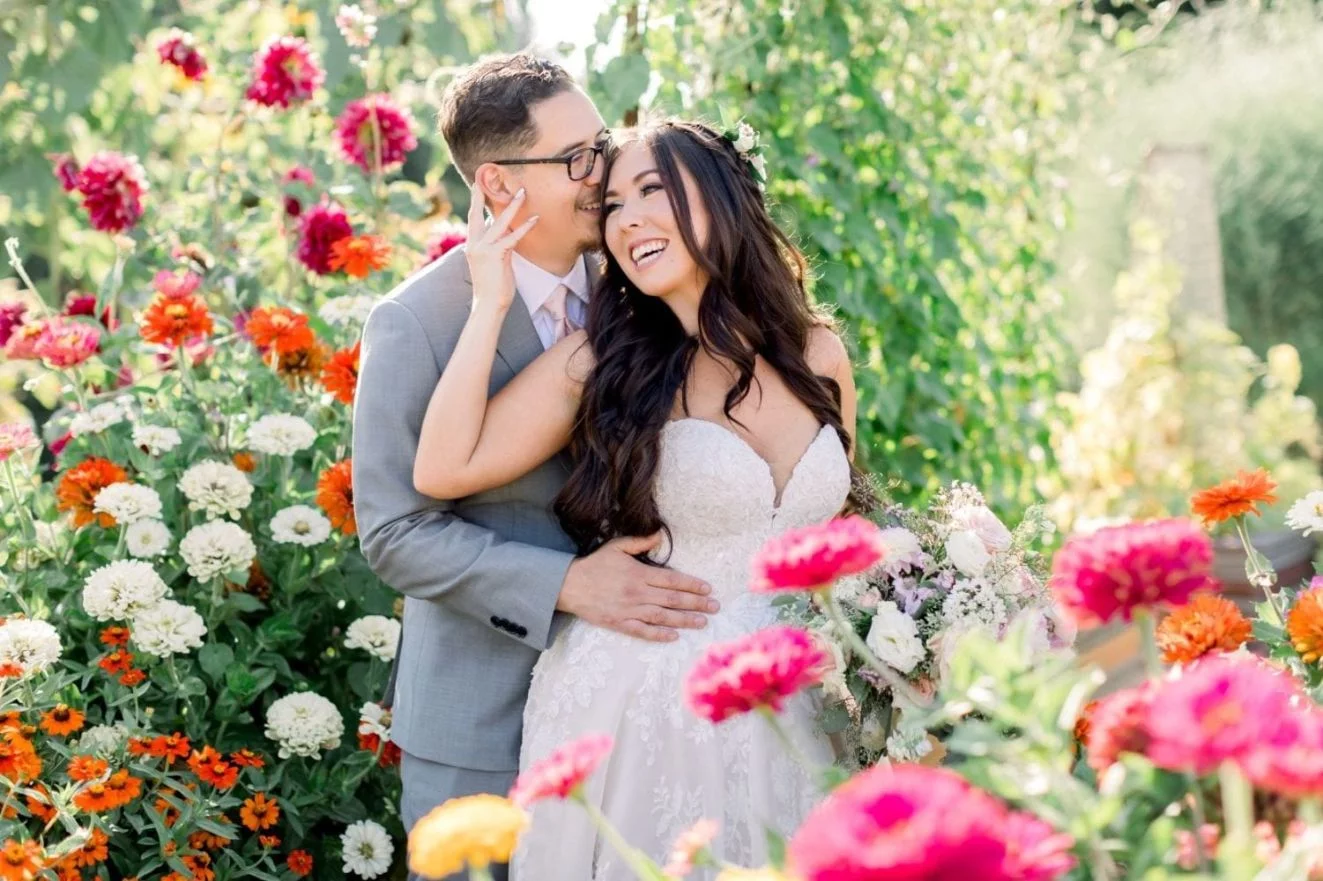 1. Is this a "secret" wedding venue?
Mountain House Estate's Answer: No, we are not a secret California wedding site. We are an LLC and are licensed and insured.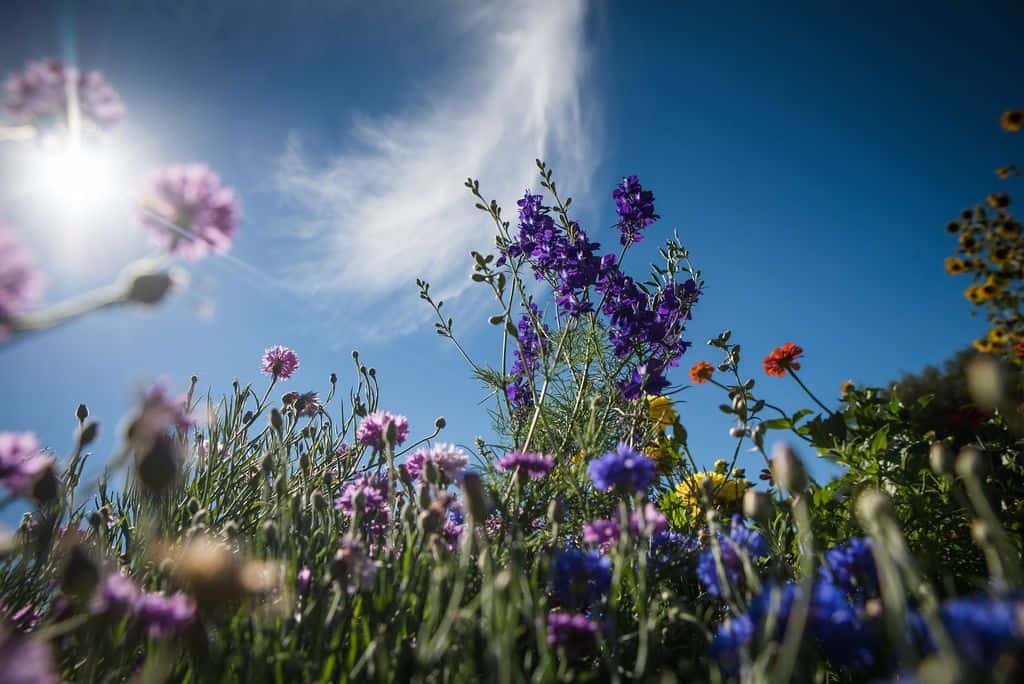 Did you hear about this wedding site from a friend? Did this friend tell you that they don't do many weddings? Did you find them through Airbnb, VRBO, but no website? Are their prices are really low?
If any of these are true, run away fast! Your wedding day and your guests could be canceled last minute, or worse.
Secret California wedding sites usually don't meet safety requirements and haven't been inspected.
Things we've witnessed and stories we've heard about secret spots include: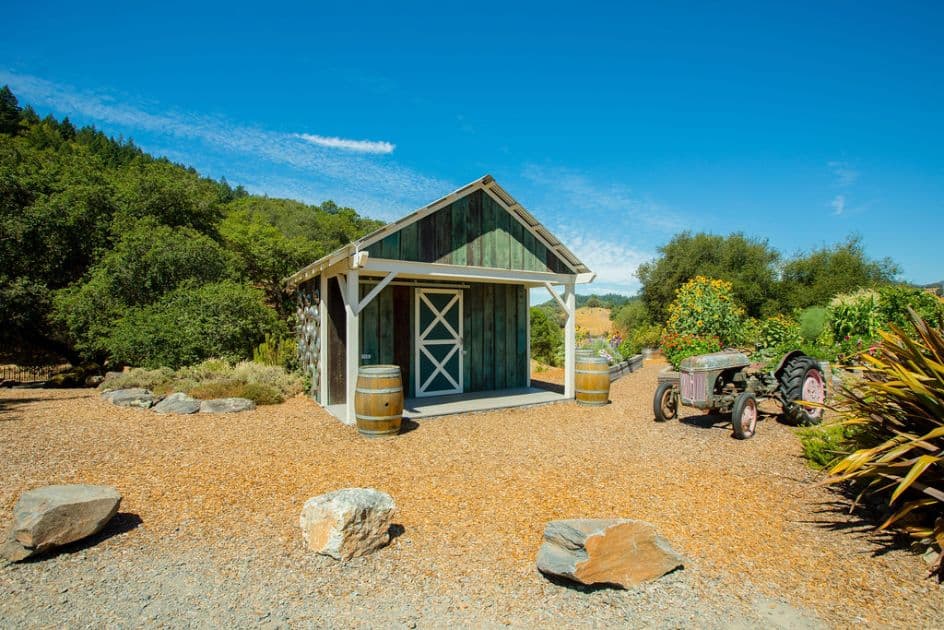 A roof blew off during a ceremony
Rat droppings on the dinner plates at the rehearsal dinner
Allowing fireworks that caught the brides dress on fire during the reception
People were so drunk that there were fights and vomit everywhere
Near drowning with no one sober enough to help the victim during the reception
First responders unable to find the venue out in the country
Shuttle falling into the septic tank
Dozens of guests in the hospital with food poisoning
The shooting at an Airbnb wedding with no security
P.S. If you're a wedding venue reading this and you've had a disaster (or worse) happen on your property, you really need to look into hiring a PR agency. They can help you mitigate the blowout in the news and reviews, and help you get your company name back in good standing.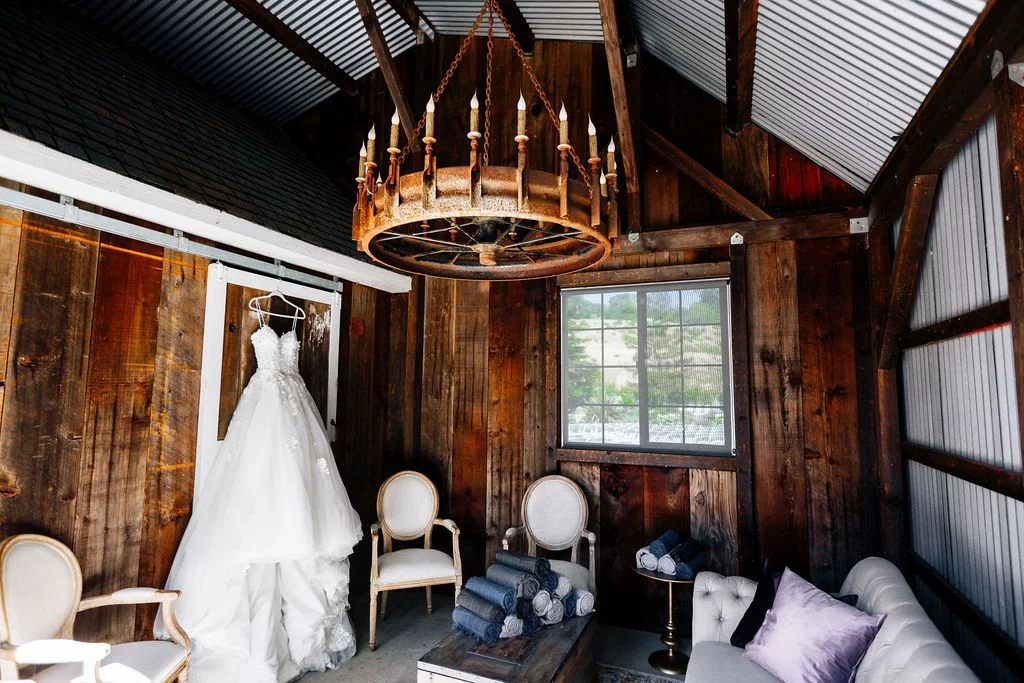 2. Does our caterer have to bring water?  
Mountain House Estate's Answer: No, we have safe drinking water. Our water has been tested and is potable.
Some northern and southern California wedding venues have unsafe drinking water.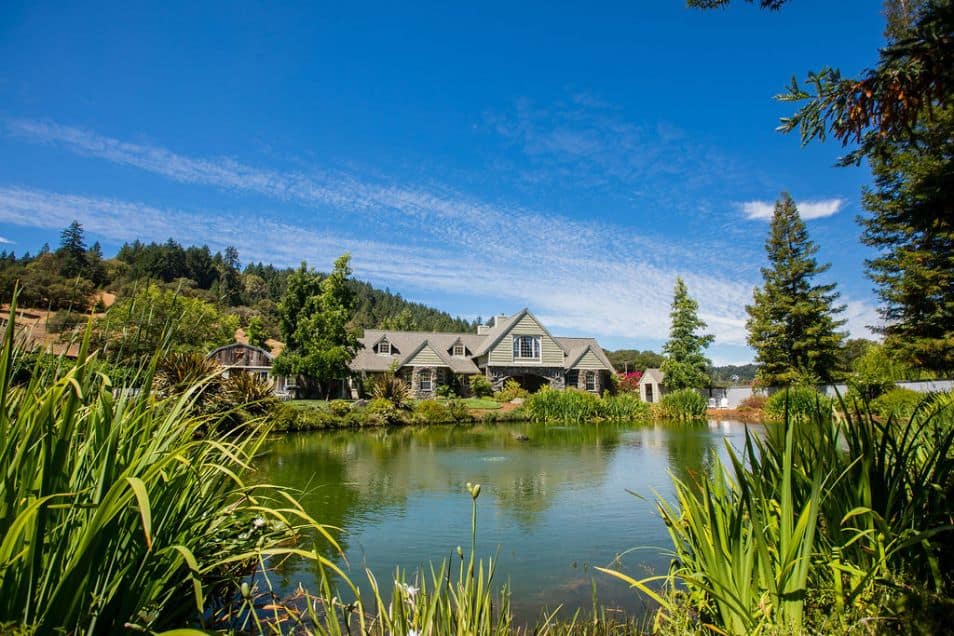 These Cali wedding sites could be a type of barn or farm, or they could have been used for another purpose. These places might have old wells that can't provide clean water because of old seals.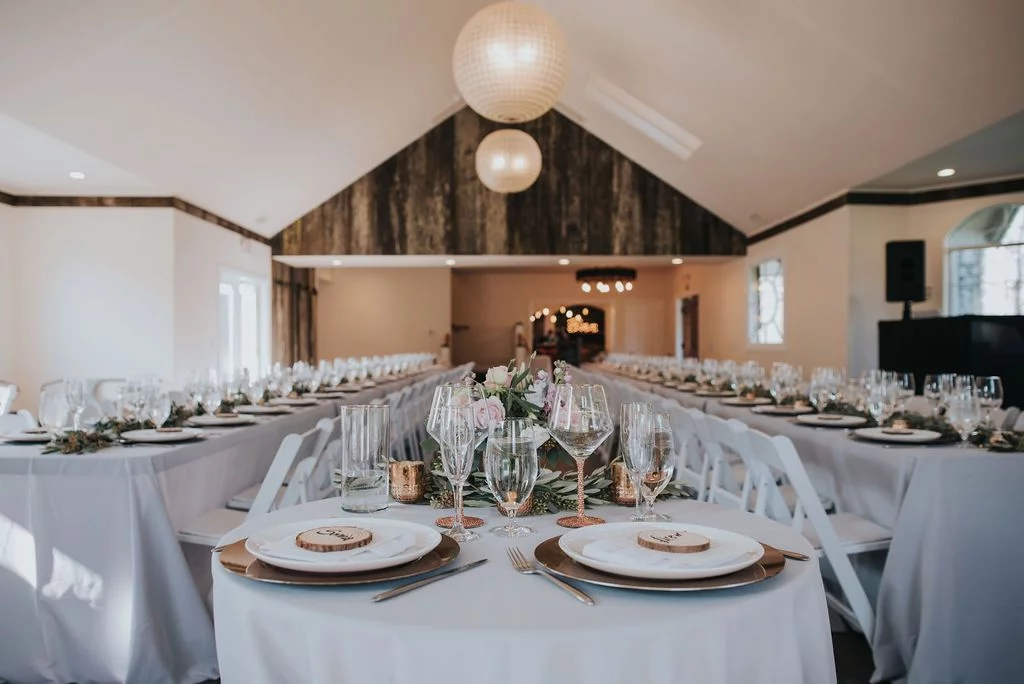 3. How many bathrooms does the site have?
Mountain House Estate's Answer: We have a bathroom in the bride's room for the bride tribe to use, we have another in the groom's room for him and the guys to use, we have a separate one for staff and large, easy-to-find ones for the maximum capacity of our place.
You need to know: the rule of thumb is that you need one toilet for every 50 people. Don't only count your wedding guests; make sure to include all staffing in that count. For a 150 person wedding, you want at least four toilets.
4. What does the venue do to control insects?
If their answer isn't thorough, we hope you aren't hosting your ceremony or reception outdoors! The best wedding venues work to control insects and pests.
Mountain House Estate's Answer: We work day and night to control the insect population. Actually, here's a breakdown of how we handle various types of insects: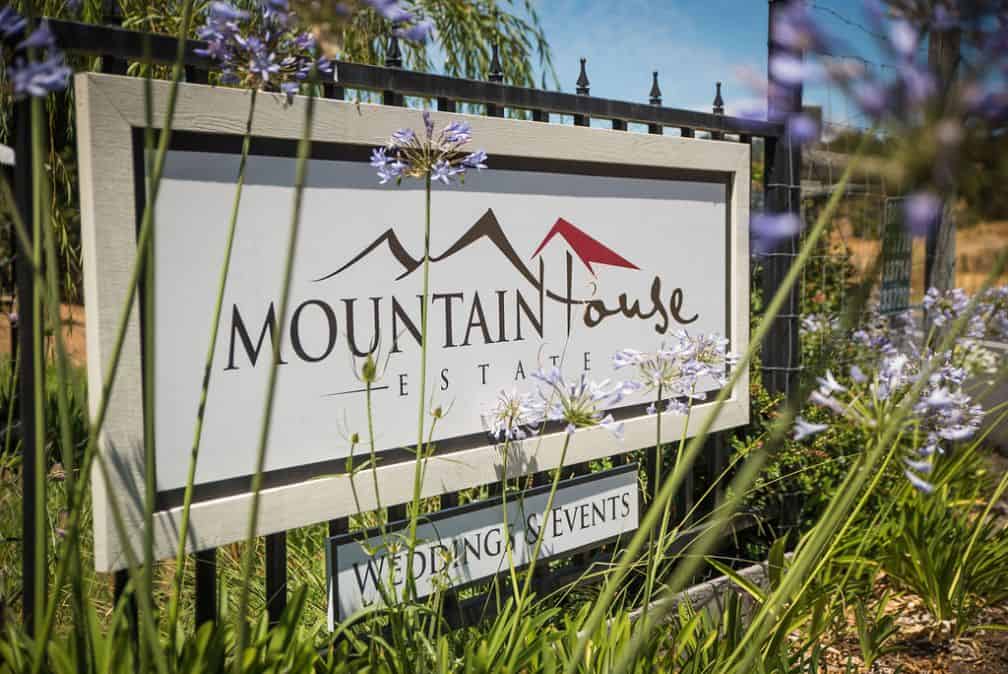 Yellow Jackets
MHE uses a combination of methods – We set up traps that let us know if there's some in the area. If one is detected, then a specialty insecticide is used to kill the nest.
Flies and Mosquitoes
First, we make sure the problem doesn't arise by not having animals around the venue or sources of breeding water. Our pond is stocked with various species of fish that eat larvae. We employ natural methods including bats who will eat their weight in insects each night.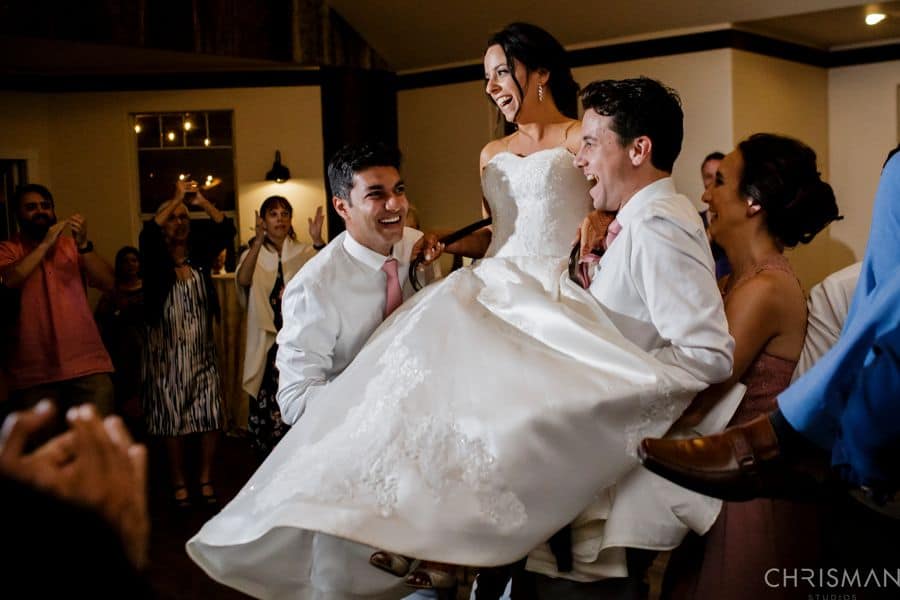 Fleas and Ticks
Within landscaped areas, we use a combination of methods to prevent them from establishing a colony. First, the wildlife areas are fenced away from the venue, and the venue is surrounded by large parking areas. For any lawn pests, a specialized insecticide is used.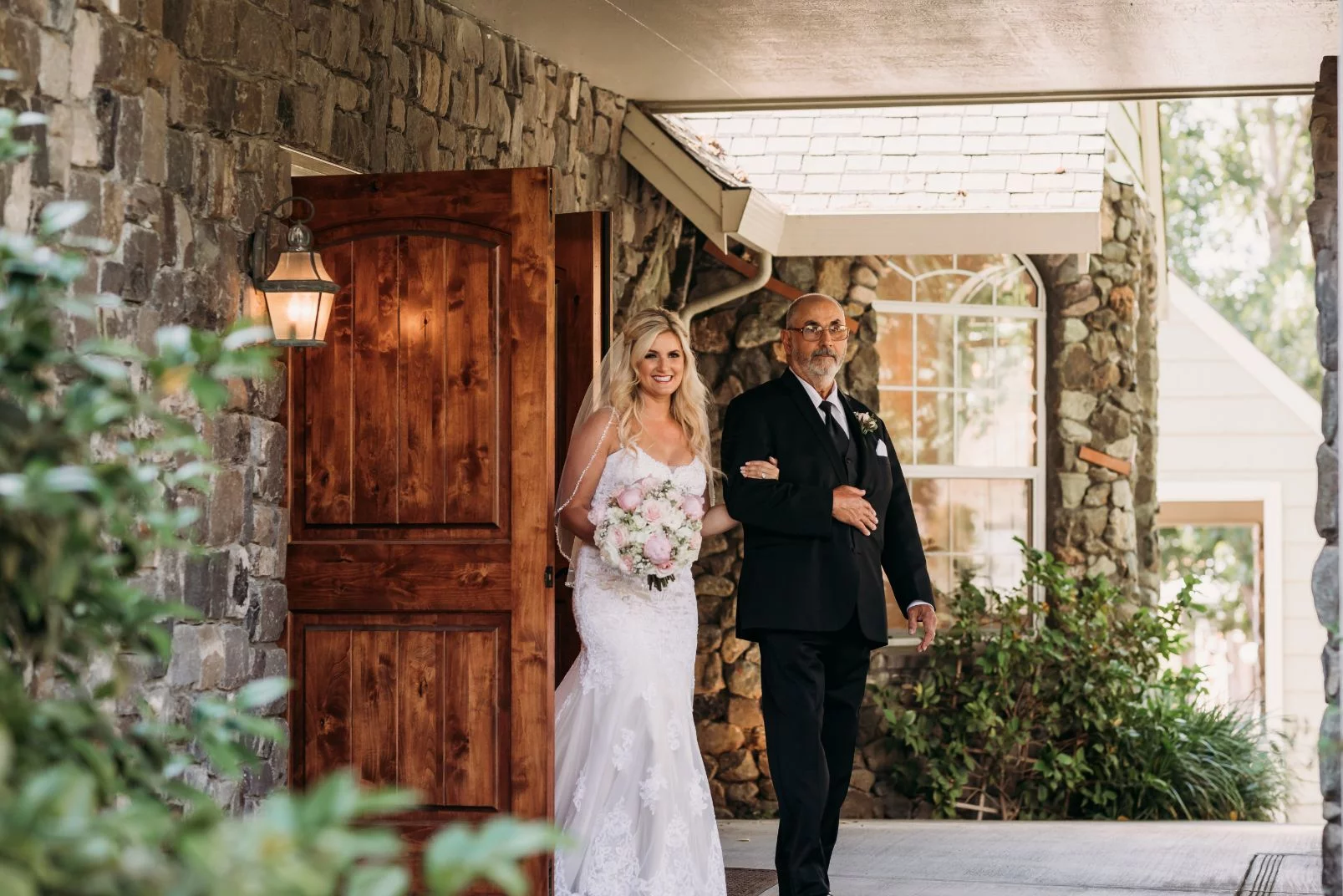 5. Does the wedding venue have a commercial septic system?
Mountain House Estate's Answer: Yes we do!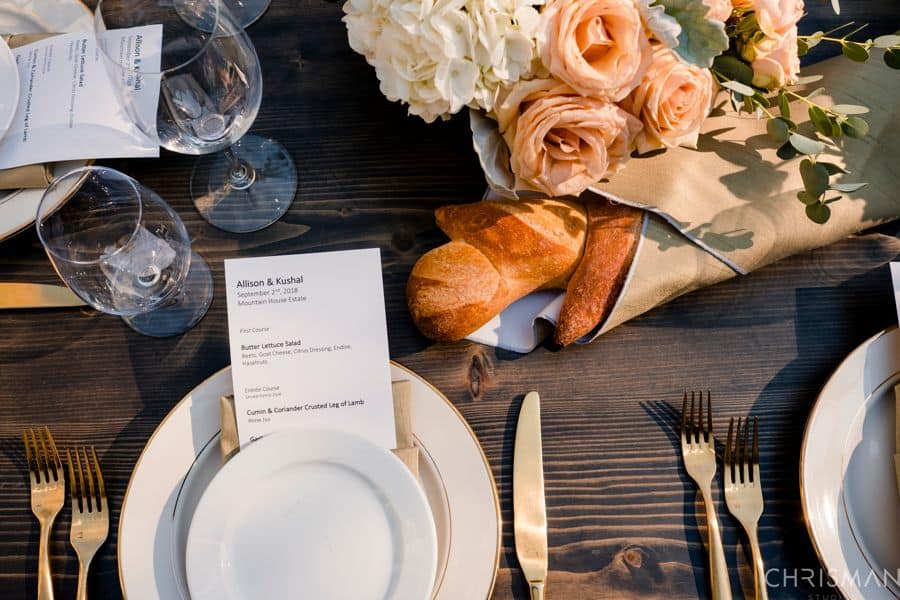 This can be an issue if you are having a DIY wedding in your grandpa's backyard. His bathroom(s) were never designed to handle that many flushes in a day.
The best California wedding venues will be hooked up to city sewer or have their own septic system.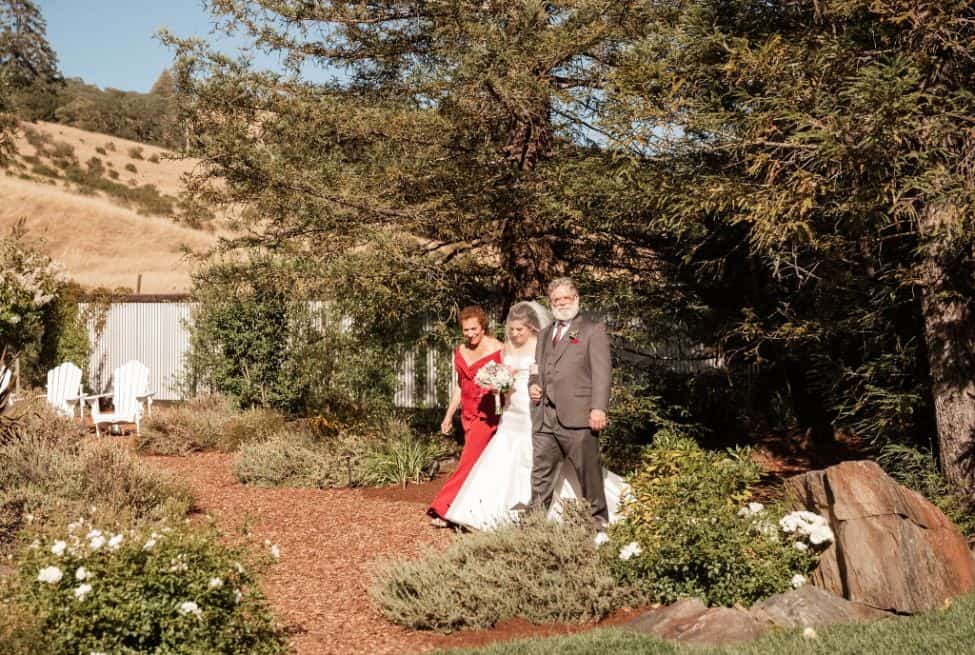 6. Will there be odors during my wedding?
Mountain House Estate's Answer: No, there will not be, because we operate exclusively as a venue (not as a farm, ranch, or agriculture center).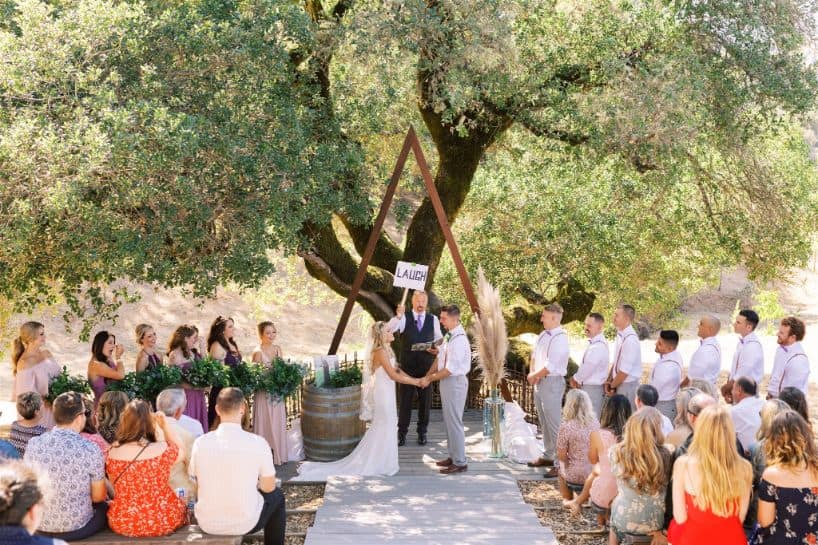 In the winter and early spring when most couples take a tour, everything is wet and odors don't travel. But in other parts of the year, it can be an issue. There are Cali wedding spots located near odor-producing enterprises, where the source of the odors is totally out of sight.
So ask the question, drive around the area, and look for yourself.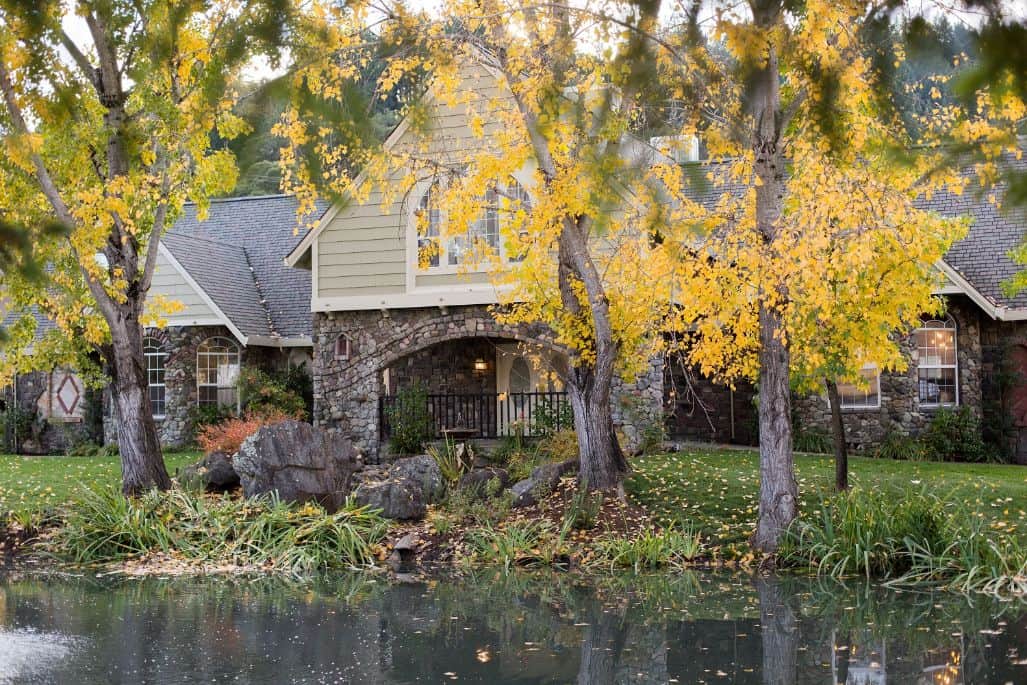 7. What is the weather like at the time of year I want to get married?
Make sure you understand the weather when checking places to get married in California.
Mountain House Estate's Answer: Mountain House Estate is located in a mountain pass between the Alexander Valley in the Russian River Valley (RRV), and the Mendocino Coast. Our property is the highest location in the mountain pass, at 1,220′. Because of this, we experience a very unique microclimate.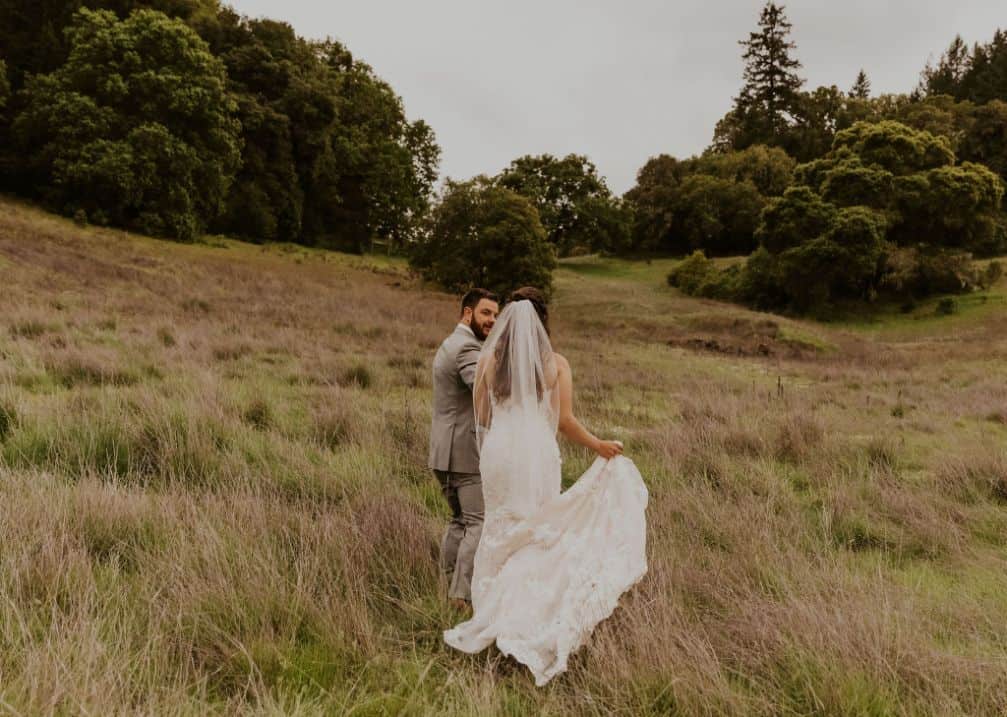 MHE is usually 10 degrees cooler than Cloverdale and will get an afternoon breeze from the Mendocino Coast. We do hot girl summer the right way.
Here's some more info about our weather.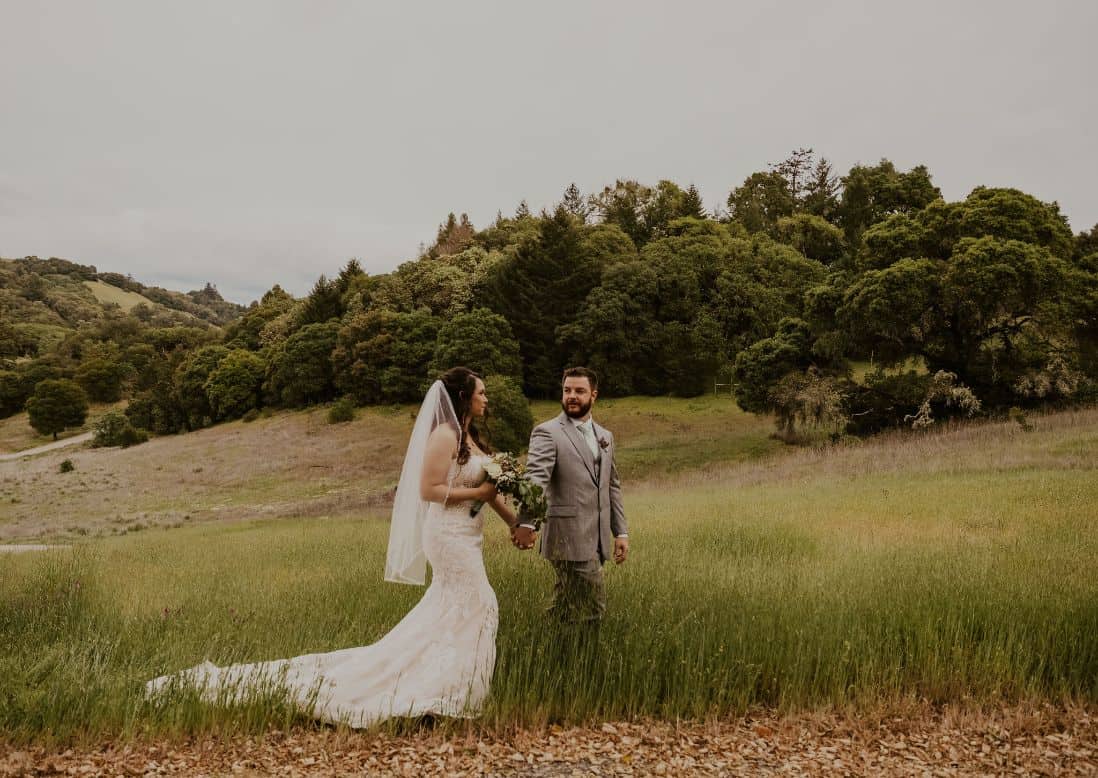 Our weather is almost similar to that of Yorkville, CA 95494, located 10 miles to our west. However, our mailing address is Cloverdale, CA 95425 to our east.
Cloverdale is located on the upper RRV floor at 335′ in elevation. The Russian River continues down the Alexander Valley to Healdsburg, with an elevation of 105′ above sea level.
Know the microclimate.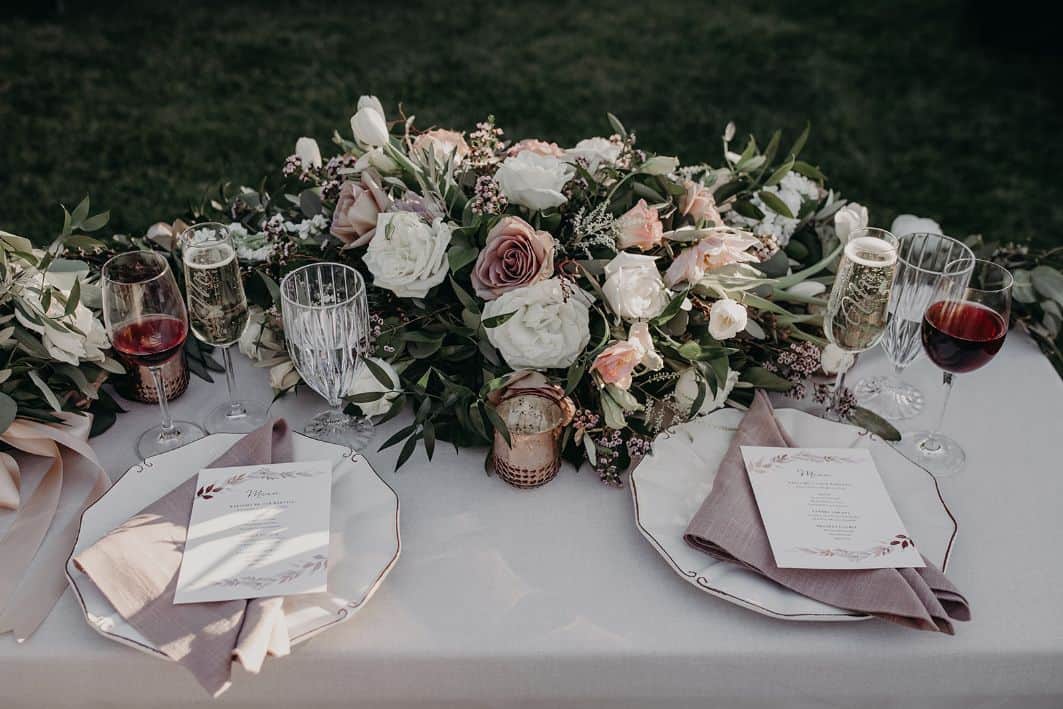 Every area has its climate, but there are also microclimates. Wedding spots should show you the average high and low temperatures, and describe the particular microclimate they occupy. Is it in a valley or on a bare hill that gets brutally hot? Is it a place on the Sonoma or Mendocino coast where a cold fog can roll in and be bone-chilling cold? What is the average rainfall, and what's the backup plan?
If your wedding venue is remote and rural in Northern California, meaning it's a bit out of the way from the Bay Area and other major cities like Sacramento, people might not be thinking about the weather. Something smart you may consider is working with an influencer marketing agency to bring a Northern Californian influencer out to do a free wedding. Not only will it give your wedding venue tons of publicity, but it can also educate people about thinking about microclimates and certain weather patterns in Northern California when choosing a venue.
8. Are there any issues with neighbors and noise?
Mountain House Estate's Answer: No, there is not, because we are distant from our neighbors and have great relationships with our neighbors.
The best places to get married in southern California and Northern California are free of disruptive neighbors.
There are two ways that this question should be answered when touring.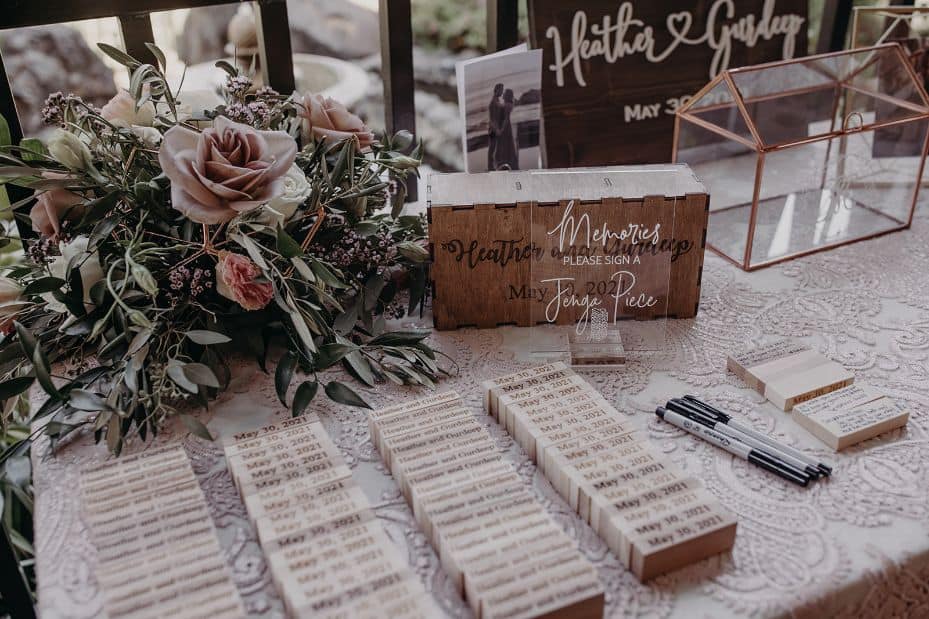 If your wedding makes a bunch of noise, are the neighbors going to call the authorities? Some California venues have ongoing feuds with neighbors, and you don't want to get wrapped up in their issues.
Are the neighbors going to make noise during your ceremony?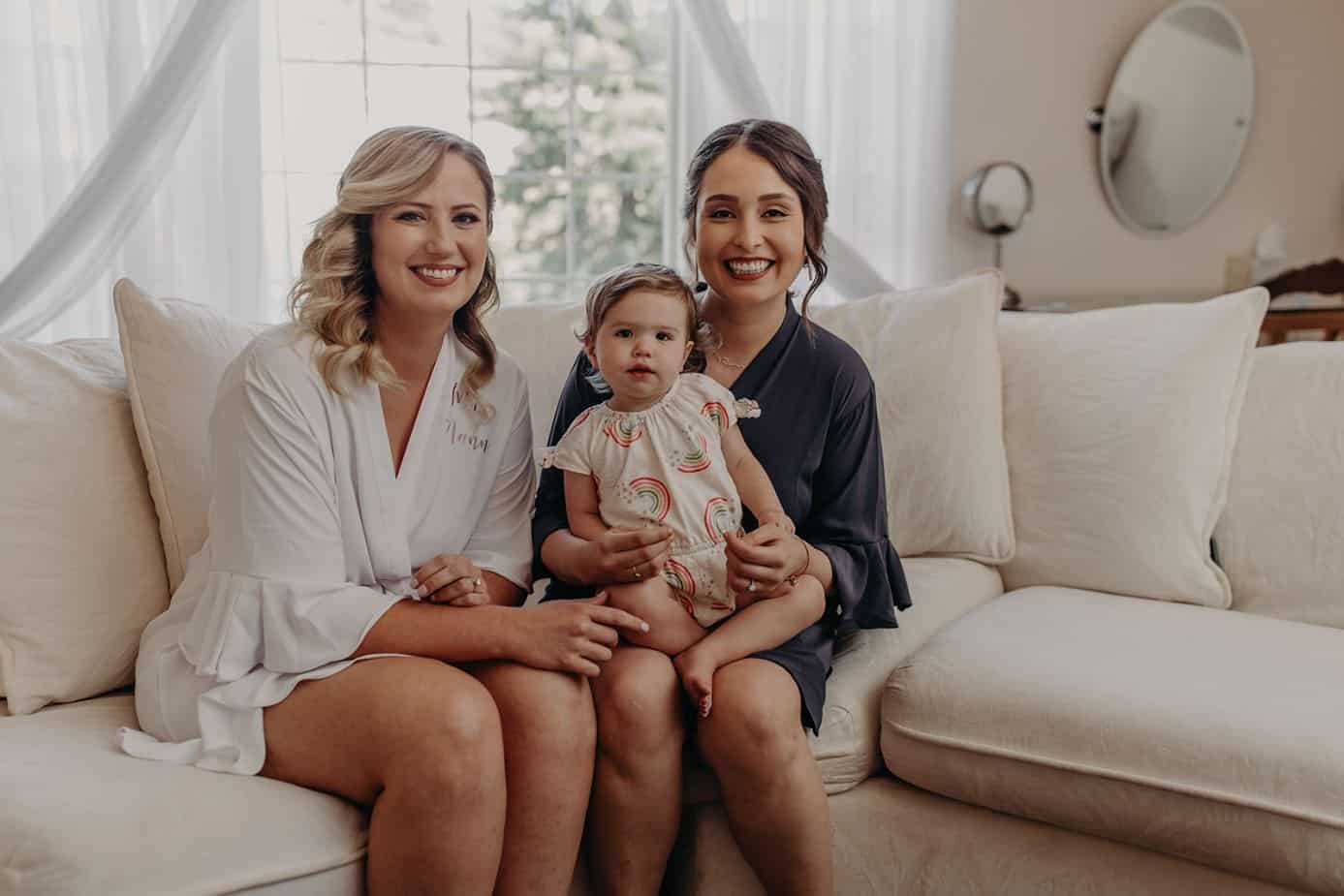 Another place in Sonoma Wine County has neighbors whose teenage boys now have off-road motorcycles, and like to ride around on wedding days. Not only is it noisy, but it's also dusty. The wedding venue is in an area with rolling hills and no neighbors within a mile radius. But the boy's parents, not wanting to hear the noise, send the boys out to the track they've created within sight and sound of the place.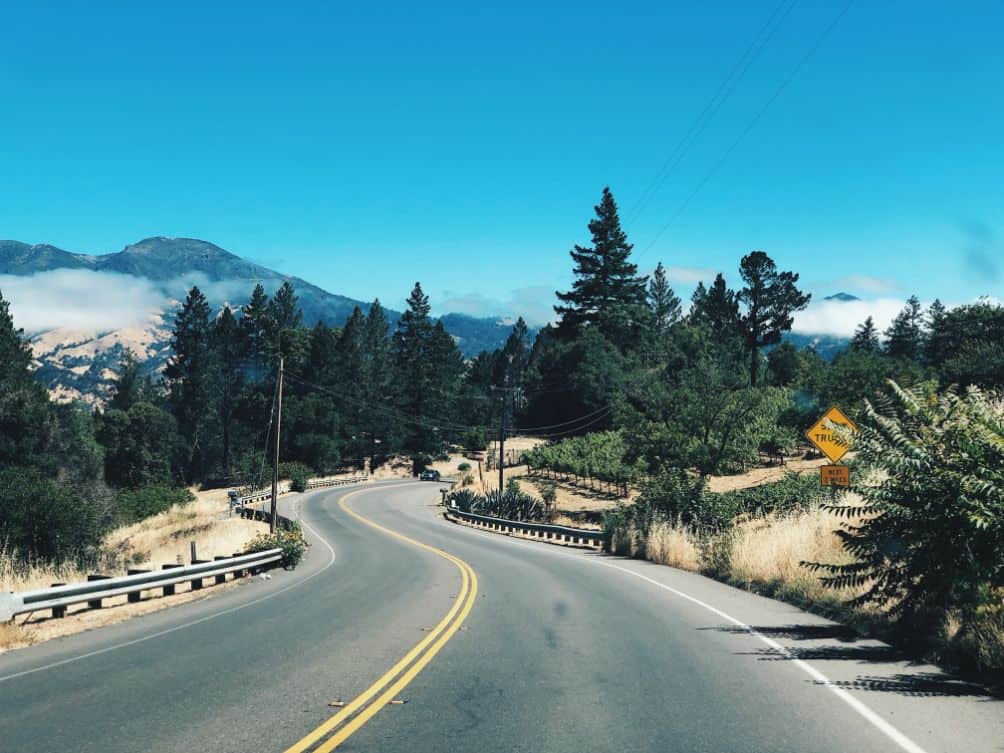 9. Is the road to the site easily accessible for you and your guests?
Mountain House Estate's Answer: Yes, we are located right along the highway at 38000 CA-128, Cloverdale, CA 95425.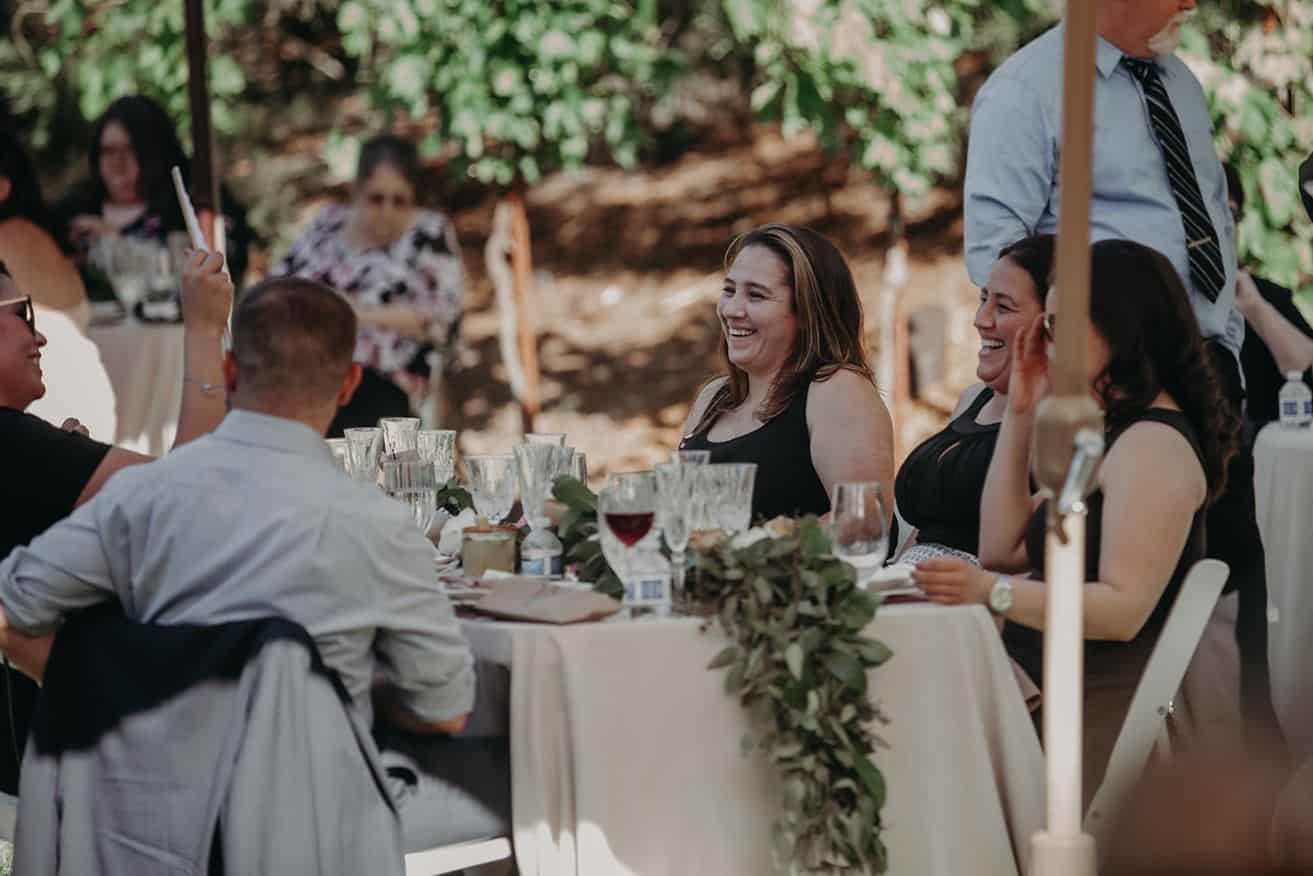 This is an easy one. You need to see if the roads and parking lot at the place look safe. In California, these businesses must follow fire safety standards. Many of these requirements are in place to make sure that first responders can get into the place quickly in case of emergencies.
Can fire trucks and ambulances find the place?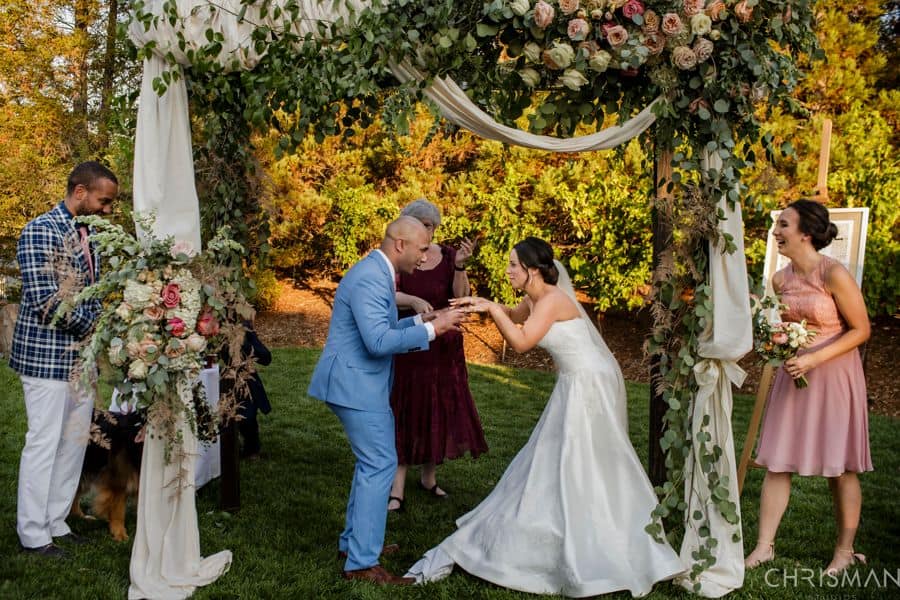 How much does the average wedding cost in Northern California?
The average wedding cost in Northern California is $30,00 – $36,000 and it really depends on where you get married in Northern California and the number of guests. Our venue is a moderate price; neither cheap nor the most expensive.
How much is the average wedding in California?
The average wedding in California costs $39,000 according to Maroo.com. The venue is the most expensive wedding cost, followed by the catering and photography.
Northern California wedding venues vary wildly in cost due to location, inclusions, and local laws.
How much does it cost to get married at California wedding venues?
The cost to get married at California wedding venues ranges from $8,000 – $30,000. This is the cost of the wedding venue, not the entire wedding budget.
An individual's wedding venue is one of the most important factors in their overall planning. A couple may be looking for a rustic and romantic wedding venue in the outdoors, while another may be seeking a more traditional wedding that they can share with their family and friends.
Is Mountain House Estate a good reception venue option if I live in San Francisco?
In short, yes! Mountain House Estate is chosen by many Bay Area wedding couples because of its close proximity to the Bay Area. You're close enough to home, but far away enough to make it feel like a dream destination wedding. There's an abundance of luxury activities and outdoor activities nearby to create an amazing weekend wedding experience.
Should I look at Airbnb wedding venues in California?
Airbnb is a popular accommodation site that offers homes for individuals to rent out while they are traveling. We don't recommend hosting your wedding at an Airbnb because it can create an abundance of issues. You are at the mercy of the host, meaning they could cancel on you last minute. You can read our article about Airbnb wedding venues here.
There are even more California wedding venues…it's overwhelming, trust us.
There are many other types of California wedding venues that we didn't cover in this article, but this covers some of the most Googled and researched online. We hope that you find a venue that is perfect for you.