The Top 10 Questions that Most Rustic California Wedding Venues Avoid
Researching rustic California wedding venues? You may be in trouble if they can't answer to these questions.
We want your dream wedding to be a reality. One of the best ways to ensure your wedding day goes as planned is to hire the right venue to make that happen. But when you start searching for wedding venues, it can be confusing to know the difference between the two, except what the venue shares with you.
California wedding venues should be able to answer all of your questions, but that's usually not the case. They often avoid answering certain questions. If you're read blogs on The Knot, you've probably seen the obvious questions, such as questions about budget, design, and style. Those are obvious.
We're going to cover 10 questions you won't find anywhere else, that can save you a ton of heartache and headache on your big day. It's definitely not a glamorous wedding blog, but it's a reality check. So strap in and read about secret wedding venues, problem insects, and more.
Note: If you're having an urban wedding or a city wedding in a place like Orange County, you can probably skip most of this content.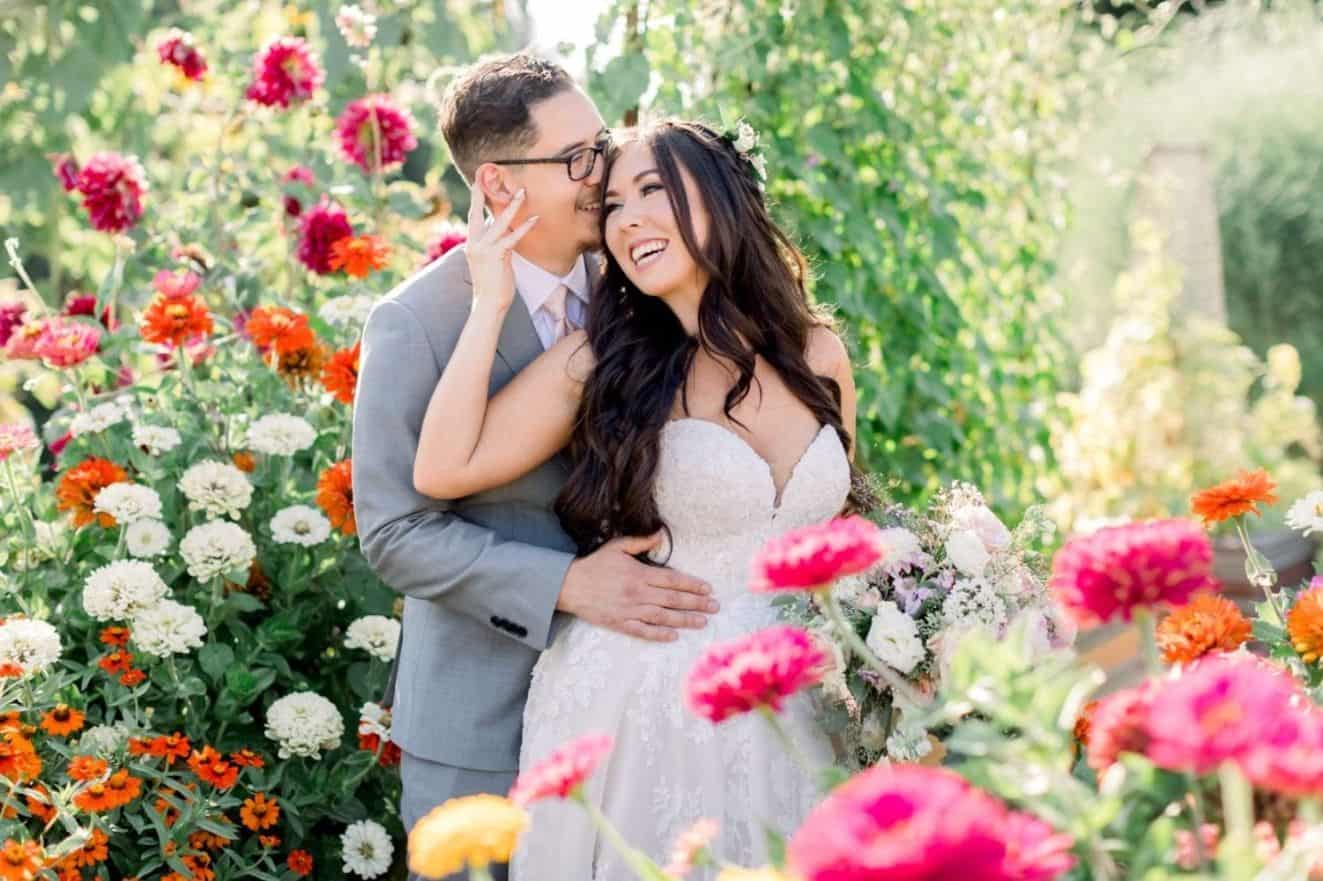 1. Is this a "Secret" wedding venue?
Mountain House Estate's Answer: No, we are not a secret California wedding venue. We are an LLC and we have licenses and insurance.
Did you hear about this wedding venue from a friend? This friend told you they don't do many weddings? They don't advertise? Did you find them through Airbnb, VRBO, or Facebook? They aren't on The Knot, Wedding Wire, or Here Comes the Guide? Their prices are low? If this is true run away from here fast! Your wedding day and your guests could be canceled last minute, or worse.
The pitfalls are too numerous to include in a single article, not just about secret venues but also about all types of wedding venues in California. We've written other articles about specific subjects such as:
Secret California wedding venues usually don't meet safety requirements and haven't been inspected.
That means, if you are one of the lucky ones, you and all the guests will survive the night unscathed. If you aren't, your wedding will be listed on any of the many wedding disasters websites. And if the disaster is bad enough, you and you guests may even make it in local newspapers.
Stories we've heard about secret venues include:
 A roof blew off during a ceremony
Rat poop on the dinner plates at the rehearsal dinner
Allowing fireworks that caught the brides dress on fire during the reception
People were so drunk that there were fights and vomit everywhere
Near drowning with no one sober enough to help the victim during the reception
First responders unable to find the venue out in the country in California – hey, it's secret after all
Shuttle falling into the septic tank
Dozens of guests in the hospital with food poisoning
The shooting at an Airbnb party
This list can continue for pages. The lesson is, don't have a wedding at a secret venue.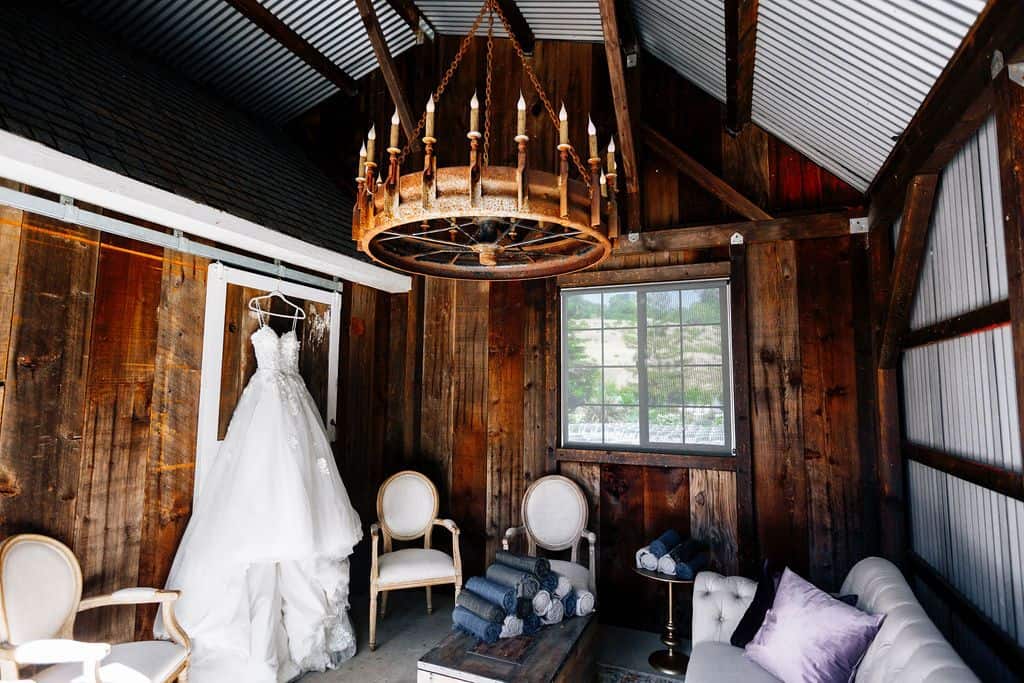 2. Does our caterer have to bring water?  
Mountain House Estate's Answer: No, we have safe drinking water. Our water has been tested and is potable. Want to try a sip?
Wrong answer – Yes, we ask that the caterer bring the drinking water. P.S. That's code for "our water isn't safe to drink." If this venue is the type of place to not carry safe drinking water for you and your guests, you could be in trouble.
Many rustic California wedding venues have unsafe drinking water.
These California wedding venues could be a type of barn or farm, or they could have been used for another purpose. These places might have old wells that can't provide clean water because of old seals. Older wells do not have seals that stop runoff water (chemicals, animal manure, tec.) from going down the well and polluting it.
3. How many bathrooms does the venue have?
Mountain House Estate's Answer: Several. We have a bathroom in the bride's room for the bride and tribe to use, we have another in the groom's room for him and the guys to use, we have a separate one for staff, and large, easy to find ones for the maximum capacity of the venue.
You need to know: the rule of thumb is that you need one toilet for every 50 people. Don't only count your wedding guests; make sure to include all staffing in that count. For a 150 person wedding, you want at least four toilets.
You may have to pay extra for porta-potties
Ok, that's great for the guests and staff, but what about the bride and groom prep area – do they have separate bathrooms, or do they need to use the ones the guests use? Do the bathrooms have baby changing facilities? Are they handicap accessible?
If the venue doesn't have enough toilets, are you ready to spend the money on porta-potties? Even luxury Porta-johns are just fancy outhouses. And then you have feminine products – are there provisions to handle them, so they don't get flushed? If not, and they are flushed, be prepared for flooding.
4. What does the venue do to control insects?
Mountain House Estate's Answer: We work day and night to control the insect population. Actually, here's a breakdown of how we handle various types of insects:
Yellow Jackets
MHE uses a combination of methods – the typical traps you see at the hardware store, let's MHE know if there's a problem in the area. If one is detected, then a specialty insecticide is used that the wasps carry back to the nests, killing the nest.
Flies and Mosquitoes
First, we make sure the problem doesn't arise by not having animals around the venue or sources of breeding water. Our pond is stocked with various species of fish that take care of larvae. We employ natural methods including bats who will eat their weight in insects each night.
Anywhere there is water, there can be mosquitos, and there needs to be a plan. We heard a story from a wedding guest about another wedding he recently attended by a natural lake, where tents are set up in the meadow. It was a beautiful location when toured in the early spring – green grass, beautiful trees, deer in the pasture. But the summer wedding had a different experience; tall, dry grass that harbored the fleas and ticks mentioned before, and there were clouds of mosquitos swarming around the lake, which was covered with a green ooze of algae. Everyone was trying to be polite as they swatted at the mosquitos, but the lights after dark seemed to make them more aggressive.
Fleas and Ticks
Within landscaped areas, we use a combination of methods to prevent them from establishing a colony. First, the wildlife areas are fenced away from the venue, and the venue is surrounded by large parking areas. For any lawn pests, a specialized insecticide is used.
Only the very rural California venues, with lots of grass, brush, and woods, will typically have this problem. And as long as you don't head out into the areas for pictures, you won't be taking home the nasty little critters.
5. Does the wedding venue have a commercial septic system?
Mountain House Estate's Answer: Yes we do! 
We handled the subject of bathrooms earlier, but it all runs downhill' as the saying goes. Some wine country wedding venues are hooked up to the public sewer system, and as long as it's a commercial hook-up (not residential), it should be fine. But this can be an issue if you are having a DIY wedding in your grandpa's backyard. His bathroom(s) were never designed to handle that many flushes in a day. It could be a literal shit show.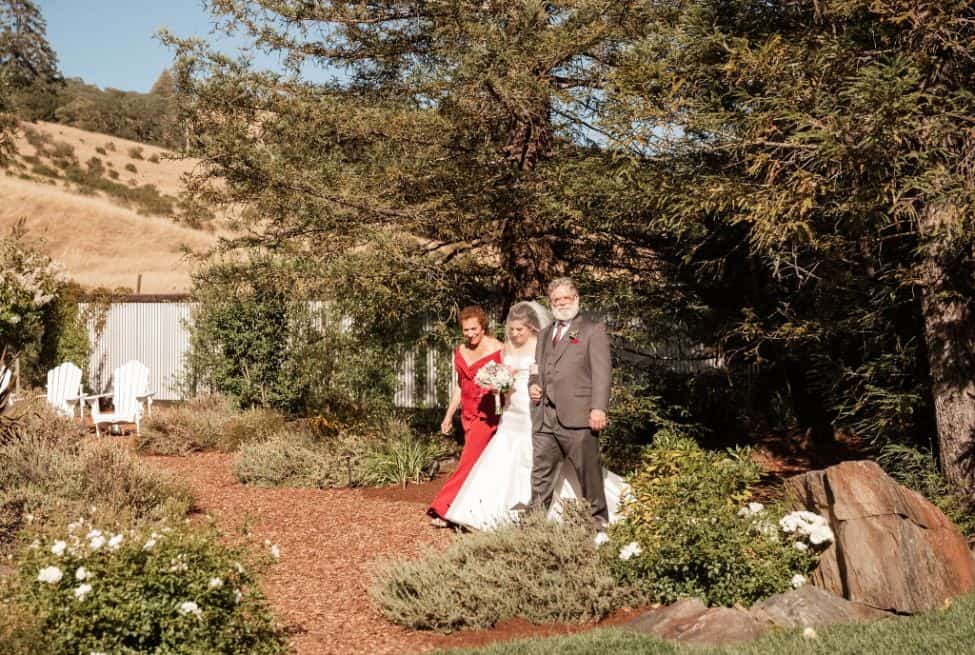 6. Will there be bad odors during my wedding?
Mountain House Estate's Answer: No, there will not be, because we operate exclusively as a wedding venue.
In the winter and early spring when most couples take a venue tour, everything is wet, and odors don't travel. But in other parts of the year, it can be an issue. There are California wedding venues located near odor-producing enterprises, where the source of the odors is totally out of sight. Think mushroom farms, animal farms, and more.
So ask the question, drive around the area, and look for yourself. Having the smell of cow patties wafting through your wedding doesn't make for great memories.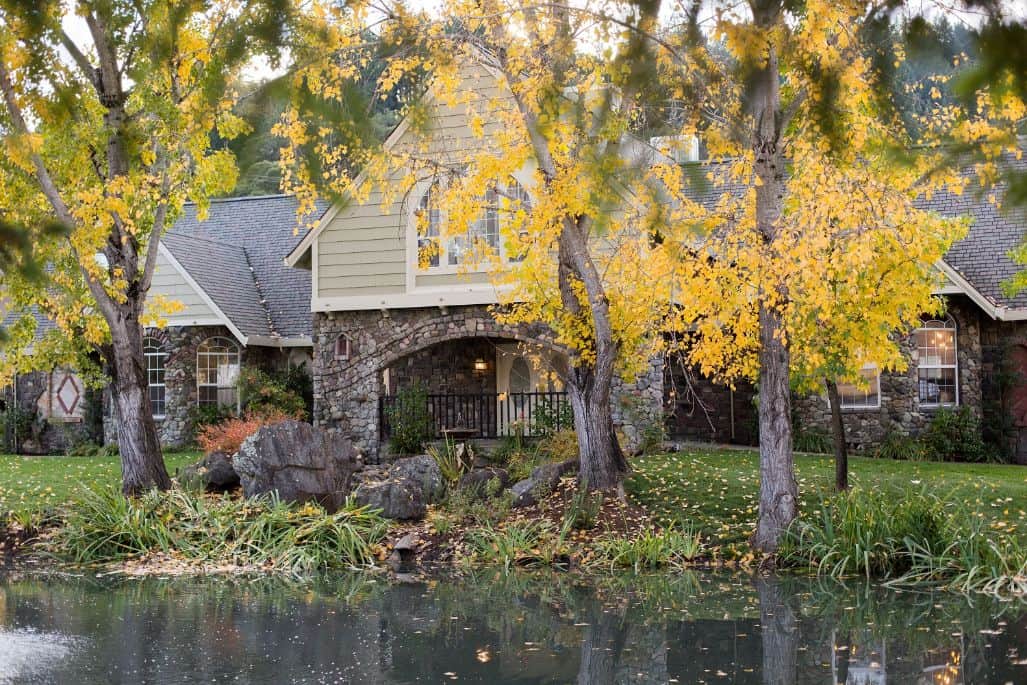 7. What is the weather like at the time of year I want to get married?
Mountain House Estate's Answer: Mountain House Estate is located in a mountain pass between the Alexander Valley in the Russian River Valley (RRV), and the Mendocino Coast. Our property is the highest location in the mountain pass, at 1,220′. Because of this, we experience a very unique microclimate.
Cloverdale is MHE's mailing address, but it's not MHE's weather address. MHE is regularly 10 degrees cooler than Cloverdale in the summertime and will get an afternoon breeze from the Mendocino Coast. We do hot girl summer the right way.
More info about our weather
Our weather is almost similar to that of Yorkville, CA 95494, located 10 miles to our west. However, our mailing address is Cloverdale, CA 95425 to our east.
Cloverdale is located on the upper RRV floor at 335′ in elevation. The Russian River continues down the Alexander Valley to Healdsburg, with an elevation of 105′ above sea level.
Know Your Wedding Venues Microclimate
Every area has its climate, but there are also microclimates. Wedding venues should show you the average high and low temperatures, and describe the particular microclimate they occupy. Is it in a valley or on a bare hill that gets brutally hot? Is the venue on the Sonoma or Mendocino coast where a cold fog can roll in and be bone-chilling cold? What is the average rainfall, and what's the backup plan?
8. Are there any issues with the wedding venues' neighbors and noise?
Mountain House Estate's Answer: No, there is not, because we are distant from our neighbors and have great relationships with our neighbors.
There are two ways that this question should be answered when touring wedding venues. If your wedding makes a bunch of noise, are the neighbors going to call the authorities? Some California wedding venues have ongoing feuds with neighbors, and you don't want to get wrapped up in their issues.
Second, are the neighbors going to make noise during your ceremony? What, this be a problem? Heck yes. There's one venue in wine country with a feuding neighbor, where the neighbor, knowing when the wedding ceremony is most likely to happen, starts up his weedeater, or backpack blower, both of which he's removed the muffler.
This wedding venue has made videos, complained to the authorities, but has been told nothing can be done. Your wedding day shouldn't suffer from the ongoing feud.
Another venue in Sonoma wine County has neighbors whose teenage boys now have off-road motorcycles, and like to ride around on wedding days. Not only is it noisy, but it's also dusty. The wedding venue is in an area with rolling hills and no neighbors within a mile radius. But the boy's parents, not wanting to hear the noise, send the boys out to the track they've created within sight and sound of the venue.
While you are at the wedding venue tour, look far and wide, do you see evidence of motorcycle tracks, earthwork, construction, or anything else that gives you a clue to something else that you should consider?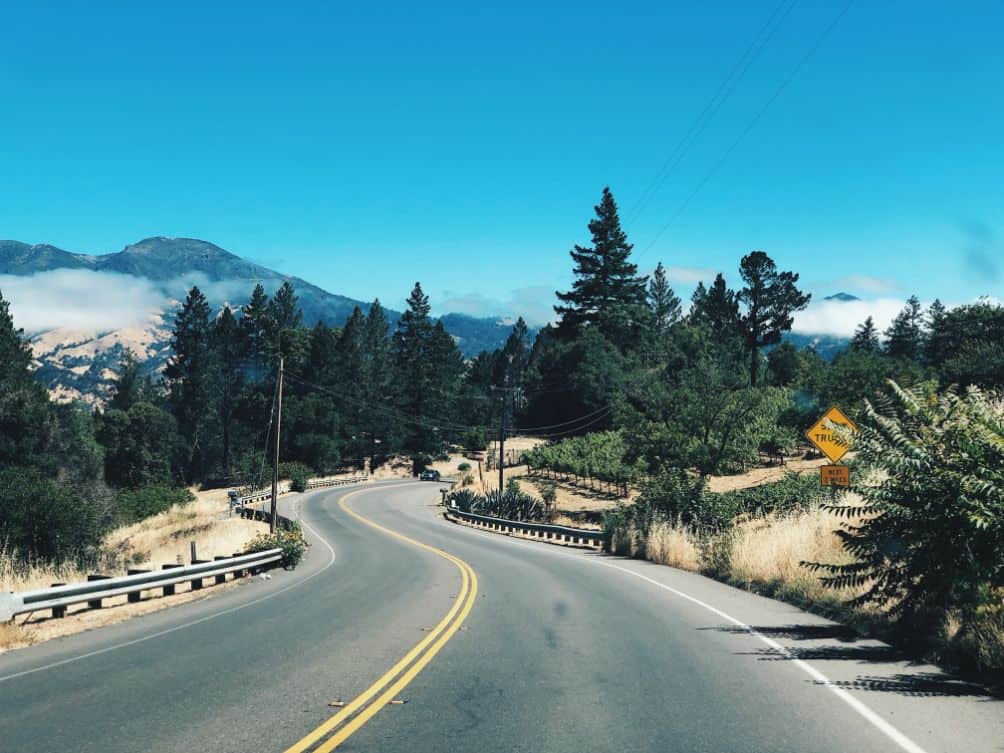 9. Is the road to the venue easily accessible for you and your guests?
Mountain House Estate's Answer: Yes, we are located right along the highway at 38000 CA-128, Cloverdale, CA 95425.
This is an easy one. You need to see if the roads and parking lot at the venue look safe. In California, wedding venues must follow fire safety standards. Many of these requirements are in place to make sure that first responders can get into the venue quickly in case of emergencies.
Can large trucks (fire trucks, ambulances) find the venue? Can they turn into and out of it easily? Are all of the roads paved or gravel (and not slippery)? Does everyone have to be shuttled from off-site parking?
Wildfires seem to be an annual event in California lately. Caused by PG&E or others, they are scary and dangerous. As you approach or leave your wedding venue in California – are there multiple escape routes? We can't think of anything much worse than being trapped by a fire or fallen tree up some narrow country road with all your guests. If both sides of the road are on fire, can everyone still get out safely?
There are plenty of stories about first responders not being able to get to the fire, heart attack, stroke, choking, and more at various wedding venues in California.
You have a lot of people together, for many hours, and something could happen. Don't have that be the story of your wedding. You simply need to look around and think – "if I have 150 people here and their cars, can an ambulance get in to pick up my grandmother?"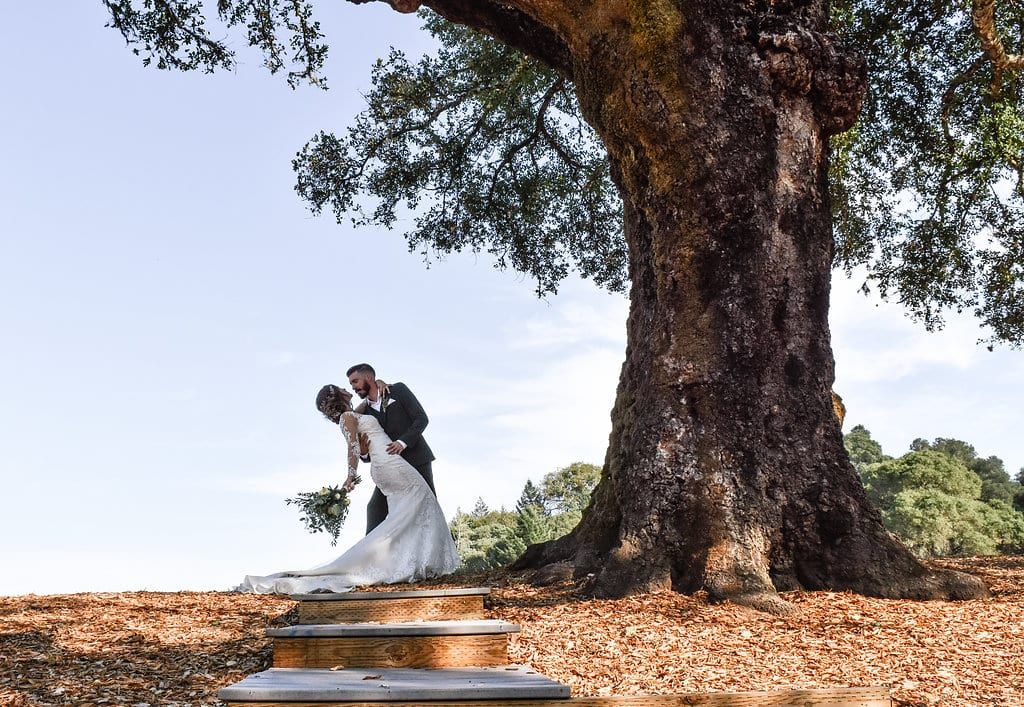 10. In the event of an earthquake, is the venue safe?
Mountain House Estate's Answer: Yes, you will be safe. If you can't tell from this article, we employ safety measures and precautions to safeguard you and your guests. Mountain House Estate was built as a wine country wedding venue in the late 1990s and passed all the inspections. It was remodeled in 2014 and passed inspections a second time.
What, earthquakes? Yes, this is another one where you need to be observant during your wedding tour. You don't have to be a building contractor or structural engineer; you simply need to look for issues – they are staring you in the face when you open your eyes.
We live in California – earthquakes can happen any day, any time. What if "the big one" happens during your wedding? Look around the California wedding venue and all areas where you and your vendors will be. Ask yourself,
Does everything look secure, braced, new, and safe?
Are there large arbors holding grape vines that will be overhead?
Are there art installations that are not well secured to the ground?
Are there trees that will topple onto guests, or block the escape routes, including roads?
So you found that perfect old, old rustic barn wedding venue. The barn is 60, 80, 100 years old, and well weathered. It was built by ranchers to house hay before earthquake bracing was understood, and the DJ is rocking it out, the mood is joyous, and we get "the big one" – will you be digging people out of the rubble?
Will you be the one trapped? Will there be a fire like in the 1906 San Francisco earthquake? No, you don't have to live your life in fear, but you need to make wise choices. It's your wedding, and your guests are your family and friends. Don't subject them to a knowingly dangerous wine country wedding venue.
Don't go for a low-budget wedding venue that can cost you in the long run.
Going for low-cost wedding venues in California can cost you in the long run. It actually may be the most expensive decision you've ever made. Contact us today if you have any other questions regarding your search for California wine country wedding venues.
Why consider Mountain House Estate if you're located in Southern California?
If you live in Southern California but want to have your wedding in Northern California, our venue is perfect. Northern California is gorgeous, from wine country to the coast. Your wedding can be a destination wedding and vacation. Many of our wedding couples searching for wedding venues are coming from Southern California cities such as Los Angeles California, Palm Springs California, Santa Barbara California, Big Sur California, and Orange County California.
Southern California is gorgeous, but if you love wine country, rugged coastline, a cool ocean breeze, and laid-back vibes, you should host your wedding at Mountain House Estate.
Orange County and Southern California Wedding Venues
If you're looking to get married at Los Angeles country club wedding venues, banquet hall wedding venues, resort spa wedding venues, Palm Springs golf course wedding venues, restaurant wedding venues, hotel wedding venues, or Orange County beach wedding venues, then our venue is not a good fit. Of course, we think it's not a good fit for anyone who wants a one-of-a-kind wedding! Read more here.
Southern California is known for its stunning weather, and a lot of couples choose to have their wedding outdoors because they know that the sun is almost always shining in this region. However, you might not want an outdoor ceremony if it will be too hot for guests or the bride, so make sure your Southern California venue has plenty of indoor seating options as well.
California Venue Type and Event Spaces that are Not "Event Only"
You want your dream wedding day to be special and memorable, right? Then you should pick a venue that will WOW your guests and is "event only". This means it is an event space that operates exclusively as a wedding venue. There are a few types of venues that are not "event only," including:
Southern California Hotel and Resort Type Weddings
Southern California Bed & Breakfast/Inn Type Weddings
Southern California (Temecula) Winery/Vineyards Type Weddings
Southern California Mansion Type Weddings
Southern California Event Center and Banquet Hall Type Weddings
Southern California Grand Ballroom Type Weddings
Southern California Private Club Type Weddings
Southern California Golf Course Type Weddings
Southern California Modern Museum/Art Gallery Type Weddings
Southern California Traditional Church and Temple Type Weddings
Southern California Community Center Type Weddings
Southern California Beach Town or City Type Weddings
Southern California Yacht Club Type Weddings
Southern California Mountains and Beaches
Southern California Garden Type Venues
Distances from Southern California and Northern California cities:
San Francisco Bay, California: 2 hr
San Diego, California: 9 hr 39 mins
Palm Springs, California: 8 hr 55 mins
Los Angeles, California: 7 hr 29 mins
Santa Barbara, California: 6 hr 21 mins
Lake Tahoe, California: 3 hr 58 mins
Inland Empire (Riverside): 7 hr 49 mins
Central Coast: 6 hr 48 mins
Golden Gate Bridge: 1 hr 14 mins
Newport Beach: 7 hr 54 mins
Northern California, Central California, Southern California, East Bay weddings, Lake Tahoe / Northern Sierras, Monterey and Carmel, North Bay / Marin, Sacramento / Gold Country, San Francisco, San Joaquin, and Central Valley, Santa Cruz, Shasta / North State, Catalina Island, Los Angeles, Palm Springs / Palm Desert / Coachella Valley, Riverside / Inland Empire, San Fernando Valley, San Gabriel Valley / Pasadena, Ventura County