Rustic, Bohemian Photo Opportunities at Our Sonoma County Wedding Venue
Just over the ridge and a short walk from the Oak Tree Terrace is a beautiful and tranquil garden space, perfect for strolling cocktail receptions after you exchange your wedding vows.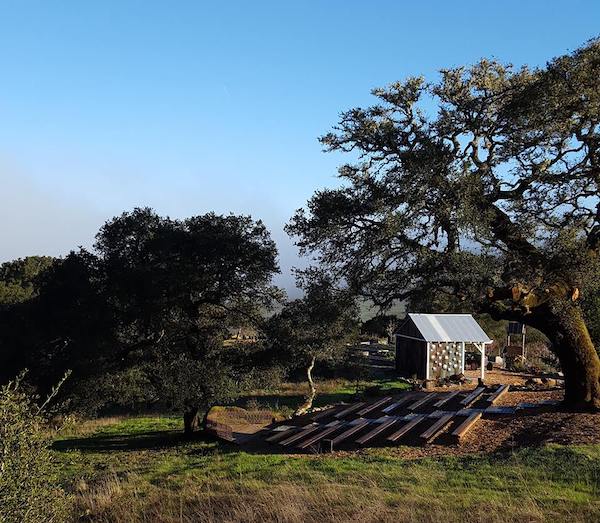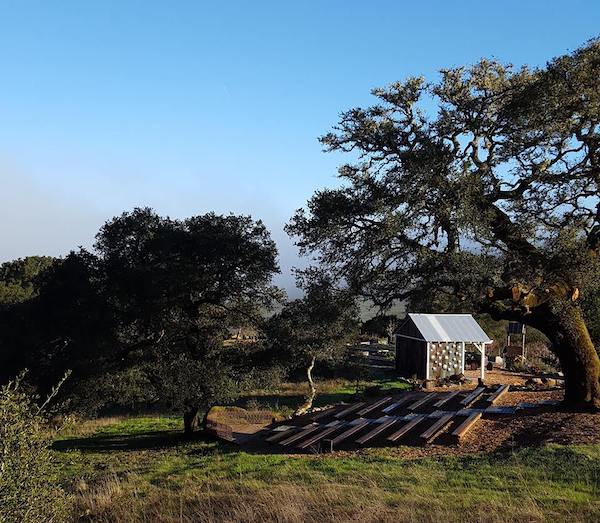 Vintage Touches at Our Sonoma County Wedding Venue
Our Sonoma County wedding venue is filled with vintage touches that add flair to any rustic or bohemian wedding décor. In the center of the space is an incredible 1941 Ford tractor believed to have been used in the war effort, hence the military green patina. It makes a fun backdrop for wedding photos and conversation piece during a cocktail hour.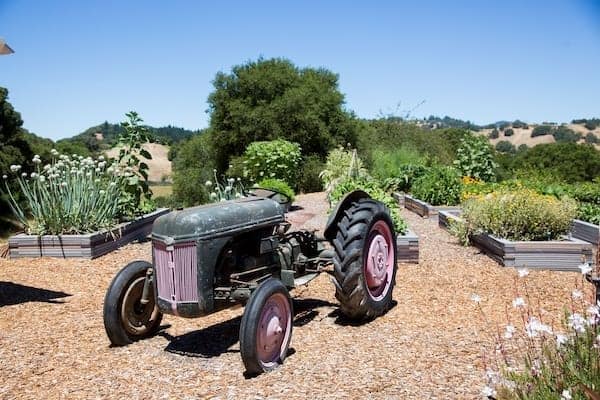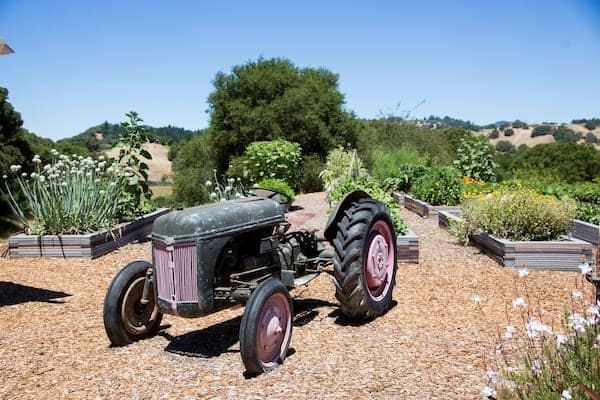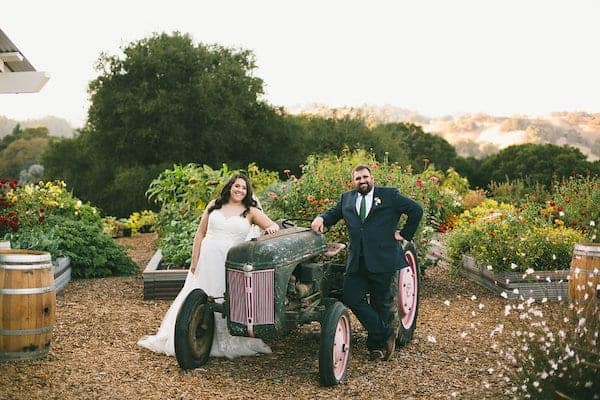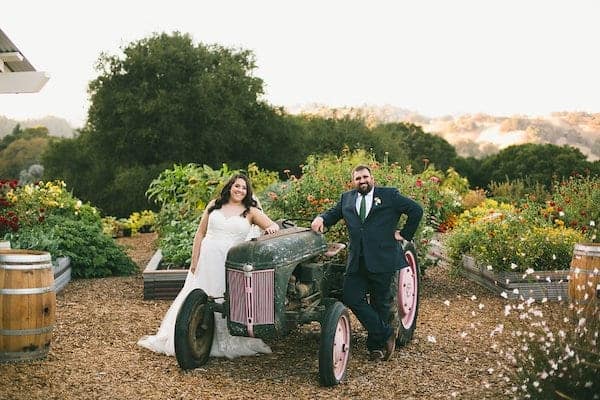 Whimsical Barn Photo Opportunities at Our Sonoma County Wedding Venue
The rustic wooden barn is a beautiful backdrop set against our seasonal planting of fruits and vegetables and is the ideal location to stage beverages and stationary hors d' oeuvres. The barn was built with the wood from a barn our owner John took down over in Walnut Creek. The vintage hubcap collection is a cool touch and one of John's passions. He is a bit of a car guy and finding them at swap meets is pretty easy for him.
He decided to only have brands that no longer exist, so there are several fairly rare hubcaps on the wall. One groom saw that we did not have an Edsel on the wall and added to our collection on his wedding day. Another couple followed suit and contributed an American Motors hubcap to the Mountain House Estate collection, pretty cool!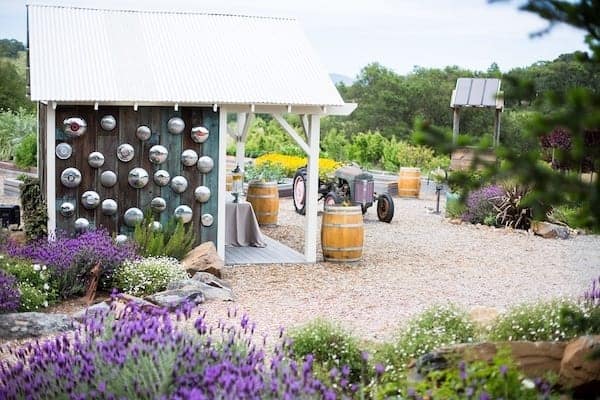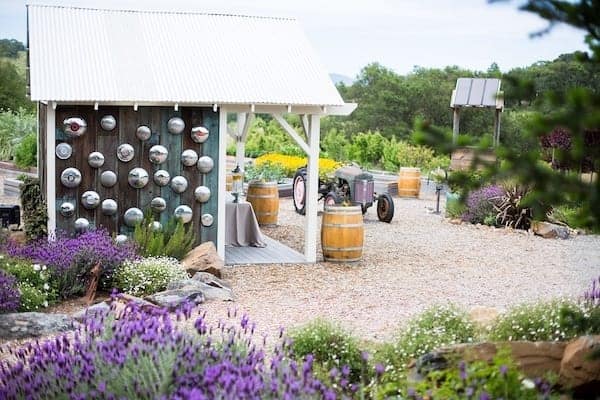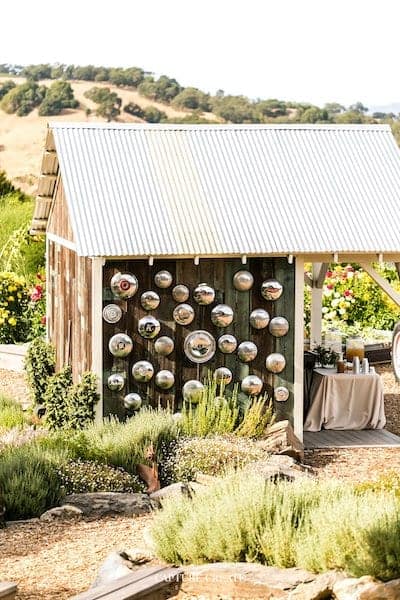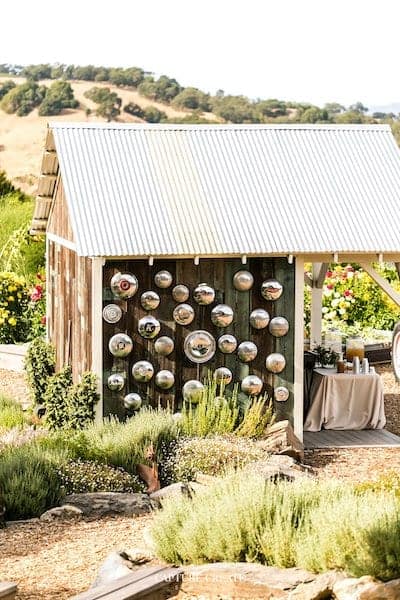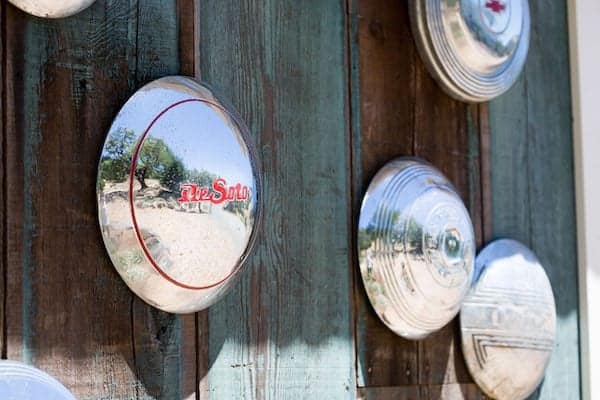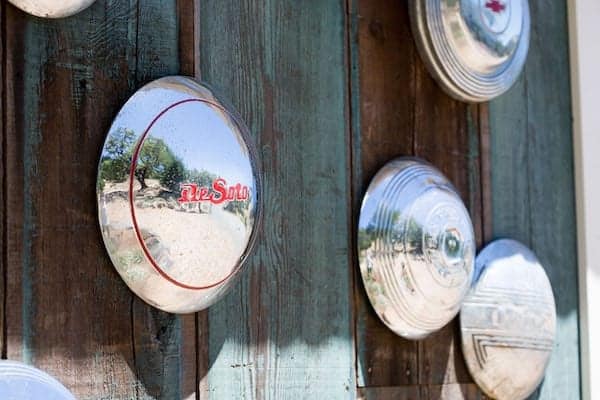 Garden Photo Opportunities at Our Sonoma County Wedding Venue
Our raised bed gardens are another focal point of this awesome reception space. They are constructed of recycled Trex deck boards and we grow many vegetables and flowers in them. We use the garden beds throughout the various growing seasons and we are currently growing squash and fresh strawberries to add a splash of color to the gardens.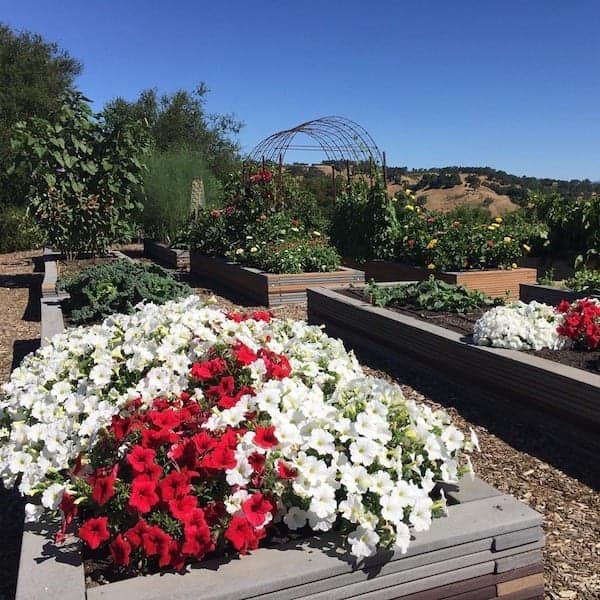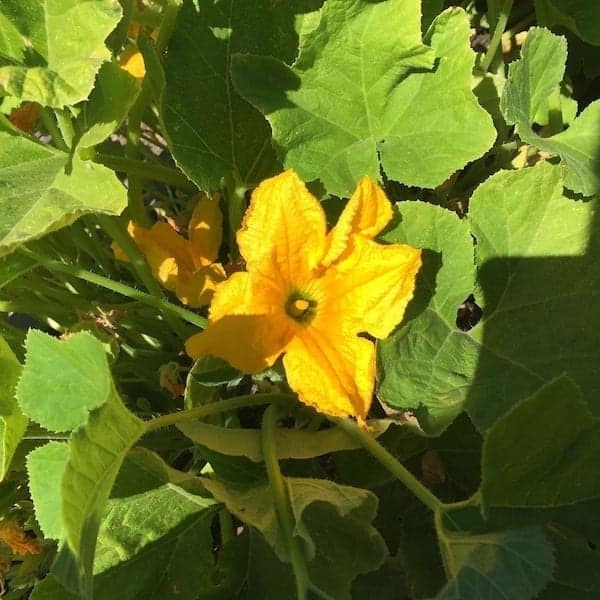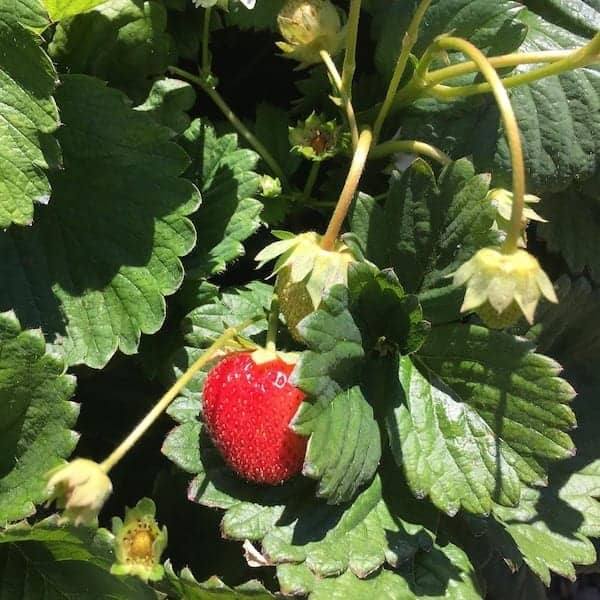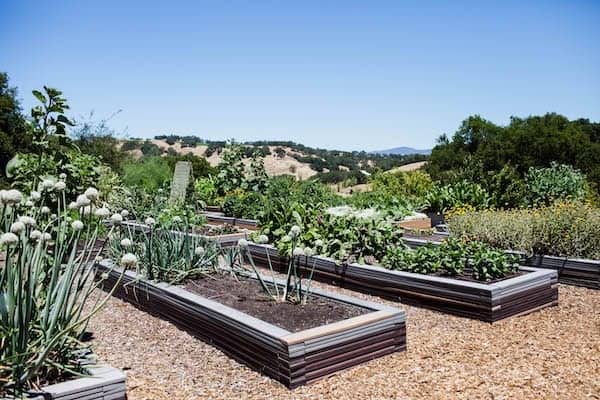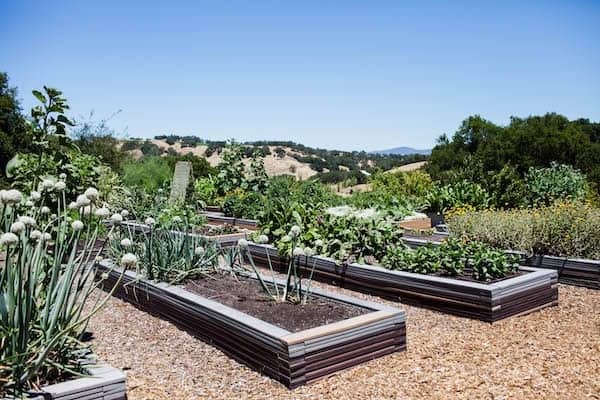 Beyond the gardens, guests can enjoy sweeping views of the rolling hills and Mountain House Estates neighboring vineyards and properties. What a beautiful backdrop to sip champagne and enjoy a bite before an evening of dinner and dancing.
Want to see these photo opportunities for yourself?
We invite you to reach out to John and Lane to find out more about hosting your beautiful wedding at our Sonoma County wedding venue.