Melissa and David's Mountain House Estate wedding was everything they wanted it to be; romantic, but rustic, relaxed and fun.
WeddingThe couple is  from Santa Rosa, California and they met during Melissa's freshman year of high school.  They celebrated 15 years together the week of the wedding.
The weather for their intimate wine country wedding weekend was crisp with a light breeze and our property looked beautiful.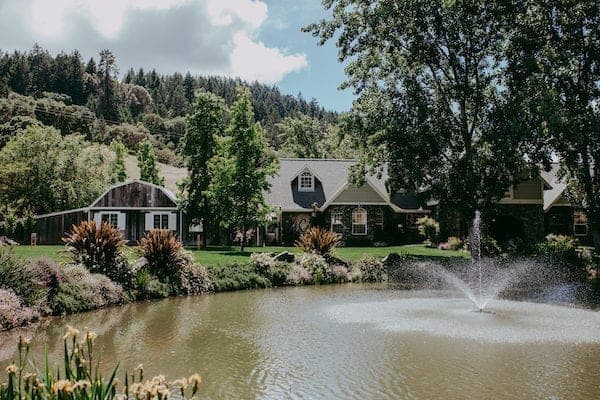 Melissa spent the morning in The Oasis with her wedding party, relaxing and preparing for her wedding day.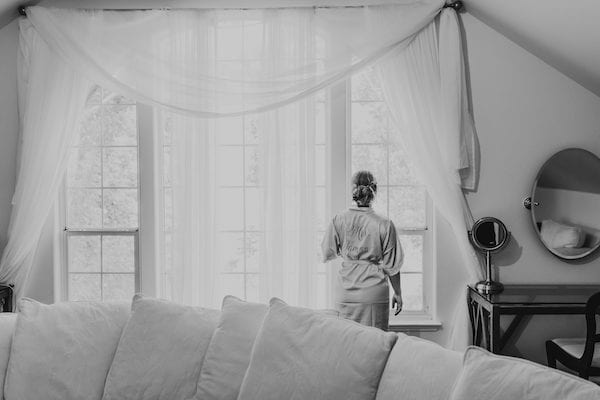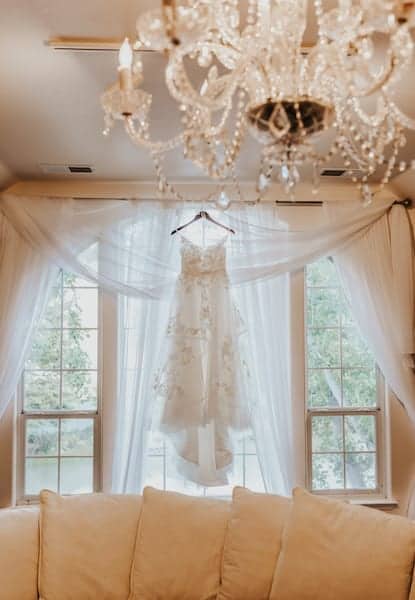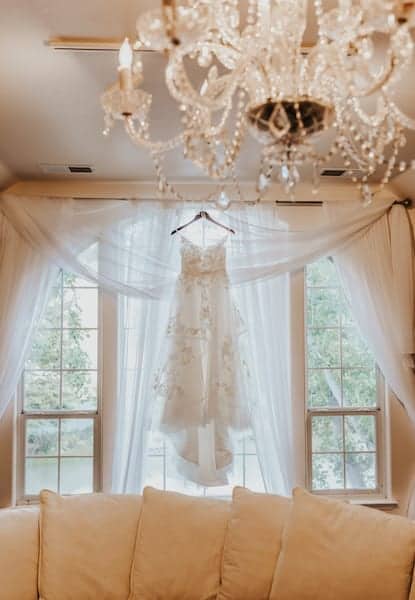 Across the property family and friends gathered at the Oak Tree Terrace where David waited patiently for the arrival of his bride-to-be.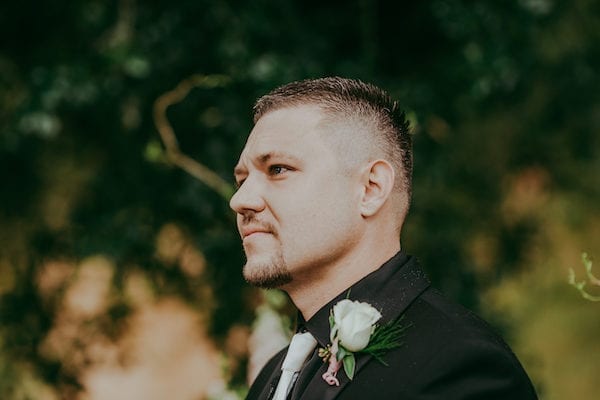 Oak Tree Terrace Wedding Ceremony
The couple exchanged their wedding vows under a giant oak tree, flanked by two rustic wine barrels topped with pink and white floral arrangements.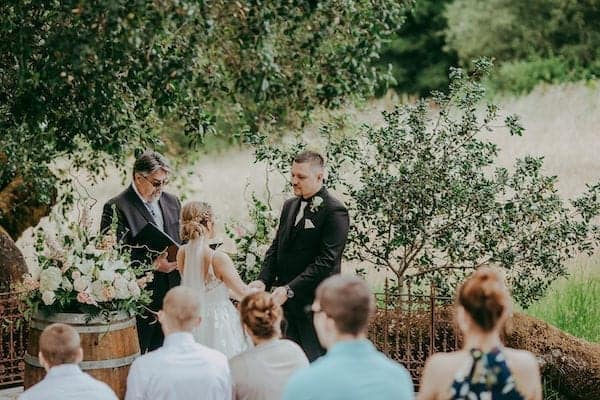 The Outdoor Wedding Reception
The estate's patio was set with round tables and crisp white linens and pink napkins brought in the color story of the pink and white floral centerpieces. Our large garden umbrellas shaded guests and added a romantic feel to the reception.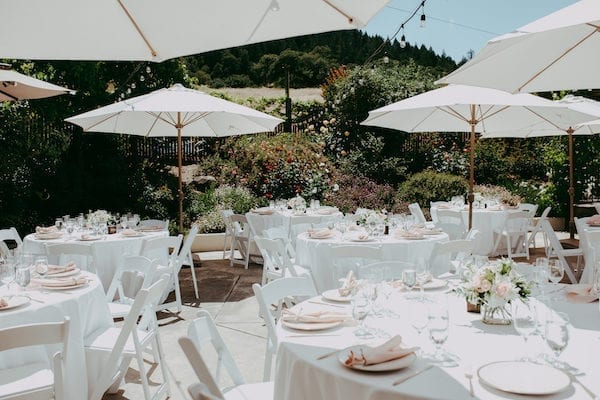 The couple's sweetheart table was set under the trellis covered bandstand, raised slightly above their wedding guests, overlooking the dancefloor.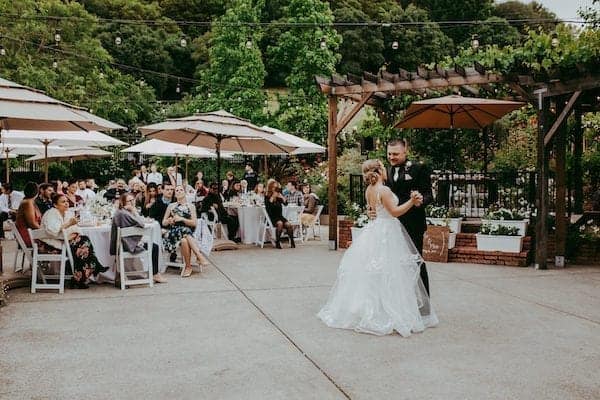 After their first dance, Melissa and David's wedding guests were treated to a rustic and relaxed buffet dinner reception as the sun began to set.
The reception included: Tri-Tip Steaks, Grilled Chicken, Mac N Cheese, Porky Beans, Green Salad and Corn Bread.
The couple brought in fun elements for their family and friends by including a custom-designed corn hole set for outside on the patio. Inside guests enjoyed a photo booth with a lot of unique props.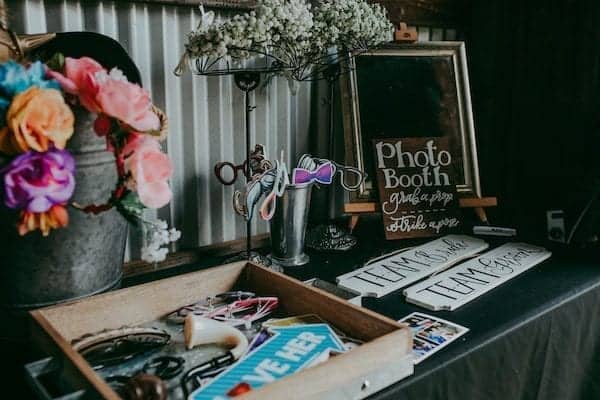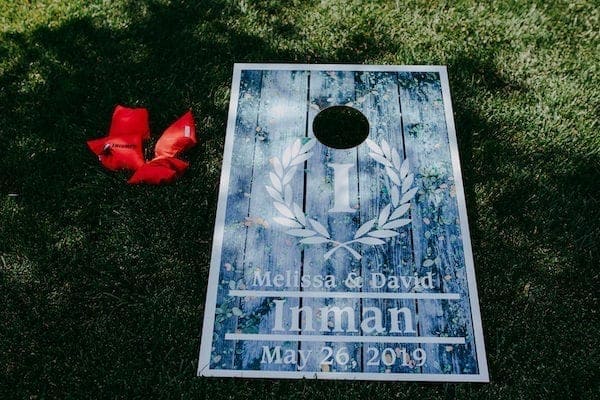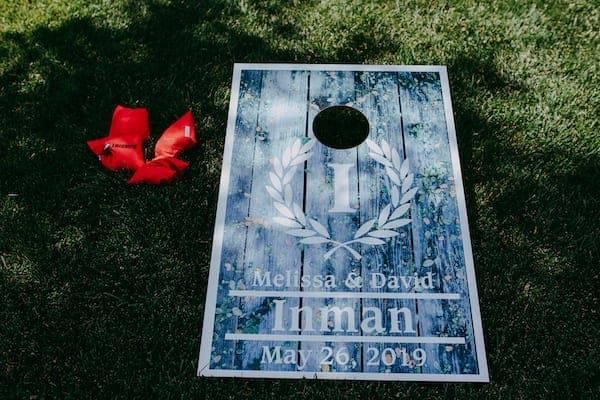 The Mountain House Estate market lights created the ambiance for an evening of dancing under the stars. They wrapped up the evening with Melissa and David cutting their two-tiered strawberry champagne wedding cake with fresh strawberries.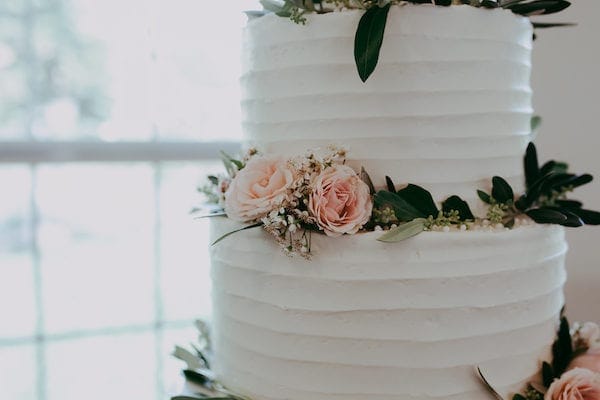 Congratulations Melissa and David, we hope you had the wedding of your dreams!
Thank you to our wine country wedding vendors who made this day so incredible.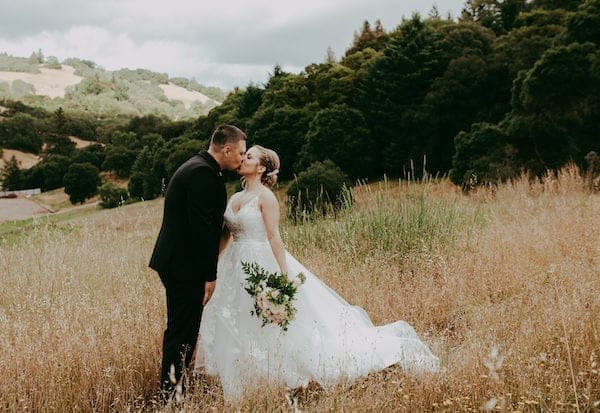 Wedding Planner: Stacey Goods Events
Catering: A Guy and His Grill
Bartending: Apex Bartending
Wedding Cake: My Flour Girl
DJ/Music: NorCal Pro Sound
Wedding Photography: Hailey Hopkins Photography
Videography: Sam Freed Entertainment
Photo Booth: Rolling Video Games North Bay
Floral Design: Pedy's Petals
Hair and Makeup: Maria Collis
Security: Praetorian
Rentals: Encore Event Rentals
Transportation: Quality Comfort Charter
Signage: Better Together Calligraphy