How We Keep You Safe & Happy at Our Sonoma County Wedding Venue
Without a doubt, our Mountain House Estate team loves when couples go on and on about how beautiful our property is. As you drive up for a site visit you cannot help but see the rolling hills, neighboring vineyards, architecture, and beautiful landscaping. Over the last several years, we have worked hard to develop this once-forgotten property that was a diamond in the rough.
Equally important are the incredible amenities we have built into the property as a Sonoma county wedding venue. From amazing ready rooms to bars with natural wood edges, patio spaces for wedding receptions to ponds, antique barns, and farm equipment that enhance the rustic feel.
But, some of the most essential pieces of Mountain House Estate are the ones that barely anyone notices. The parts we take great care in selecting and maintaining that keep you and your guests safe.
How We Protect Your Guests if They Get Injured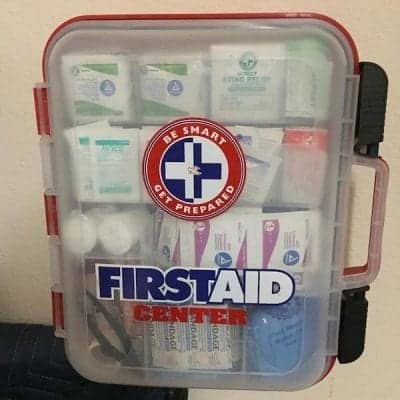 We keep a well-stocked First Aid kit and know how to use it. If any of your guests become injured on your wedding day, we will do everything we can to help them.
How We Protect You From Fire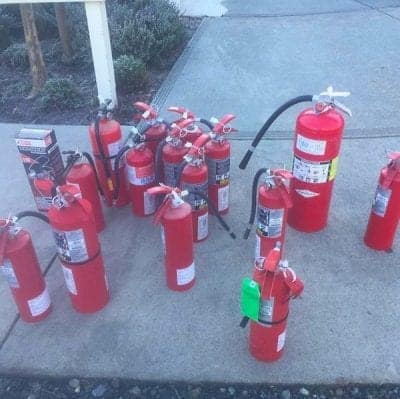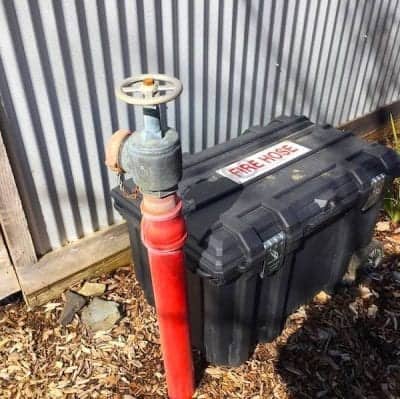 With candles, cooking in various parts of the property, properly maintained fire extinguishers play a significant role in the safety of our guests and our property, and we have more than a dozen in various interior spaces and throughout the property. Additionally, a standpipe with a designated fire hose helps to ensure firefighters have easy access to water when fighting a fire.
How we protect your guests if they need an AED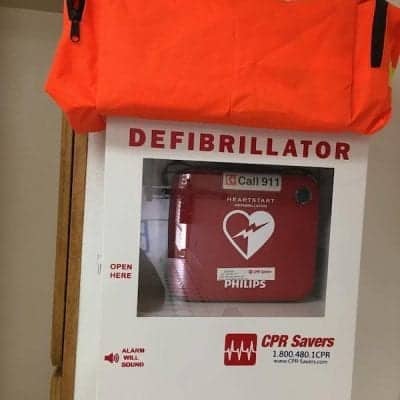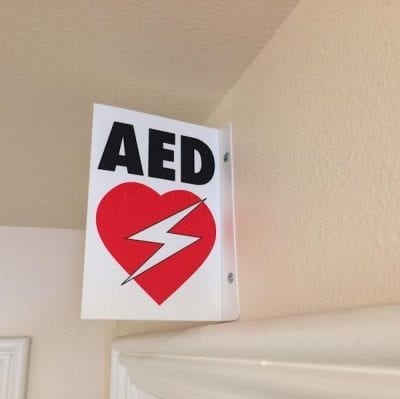 We have invested in an AED and training for our team. CPR saves lives and minutes can make all the difference in the world. This bright, visible AED sign makes it easy for guests and staff to find.
How we protect your guests if they need to evacuate the indoors
One of the other things often overlooked is lighted exit signs with emergency lighting. While people don't like having them in the background of some indoor photos, in the event of a smoky fire or power outage being able to find the exit is essential.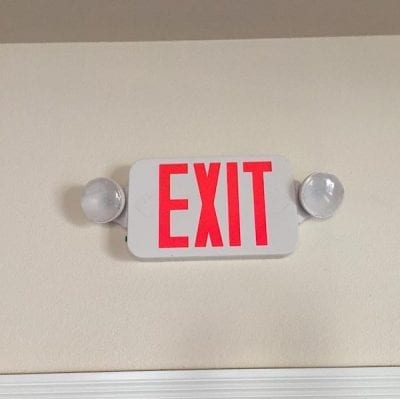 How we protect the fun on your wedding day if the power is out
Our goal is that every wedding comes off without a hitch. PG&E is saying they may shut the power off in case of high fire danger, and we knew we had to protect the weddings from a power outage.
We have recently added, hidden from view, a 14KW Kohler standby generator. Within 10 seconds of the power going out, the generator fires up, and the party continues! It can run all night long because it's backed up by a 500-gallon propane fuel tank. And to make sure we are all set to go, the generator starts up once a week to make sure it is ready in case of a power outage.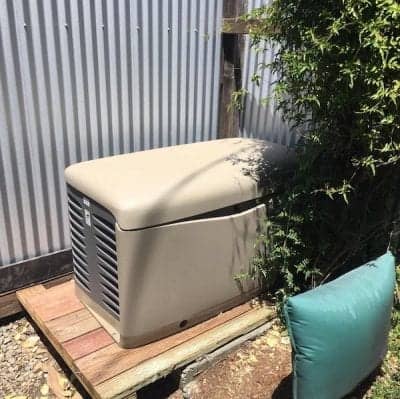 In your search for Northern California wedding venues, find out if they will protect your and your guests
While most of these safety precautions are overshadowed by the beauty of our buildings and fantastic views, we like having the peace of mind knowing our guests will have a safe and seamless event at Mountain House Estate.