This past fall Paige and Shane exchanged their wedding vows at our beautiful Mountain House Estate. It was one of the most gorgeous fall wine country weddings.
The weather here has average highs of about 78 degrees with fewer than three days of rain. Mountain House Estate is the highest property in the beautiful mountain pass located between the Anderson and Alexander Valleys, at 1000 foot elevation we get incredible afternoon breezes coming up the valley.
The couple chose to host their wedding ceremony on our lawn with sweeping views of the property and the pond.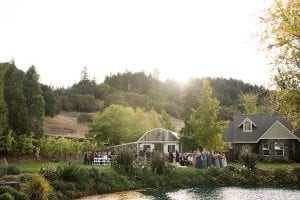 Paige and Shane exchanged their wedding vows in a touching wedding ceremony officiated by Shane's niece. While Shane was fighting back tears during the wedding ceremony, he showed everyone the fun side of his personality later that evening.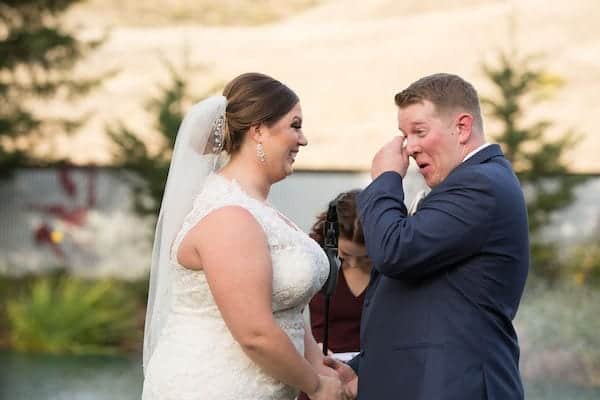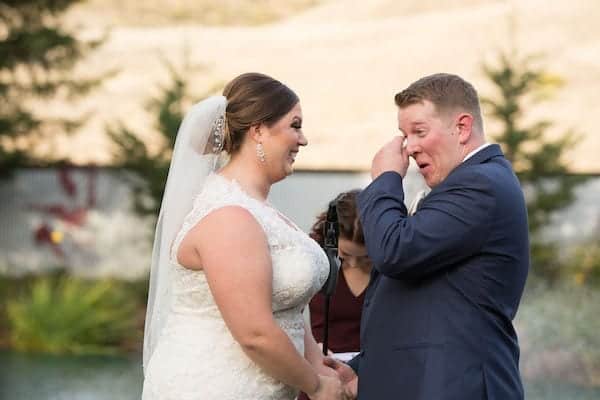 The couple took some time alone to explore our property and to take some awesome wedding photographs.
The grapevines from the neighboring Route 128 Winery made a breathtaking backdrop for Paige and Shane's wedding photos. Our 1933 yellow Ford truck is another favorite backdrop, originally used as a tow truck in Napa, the addition of vintage wine barrels ties the photos to its wine country history.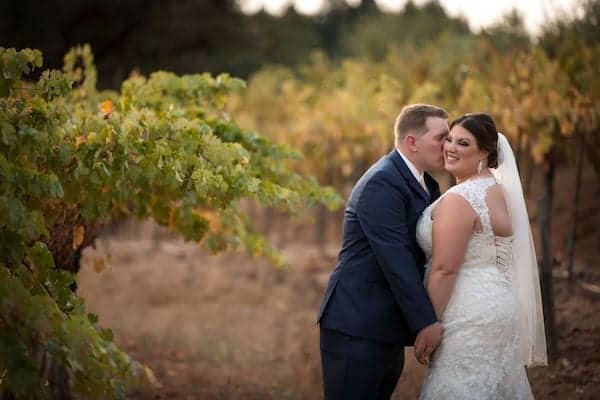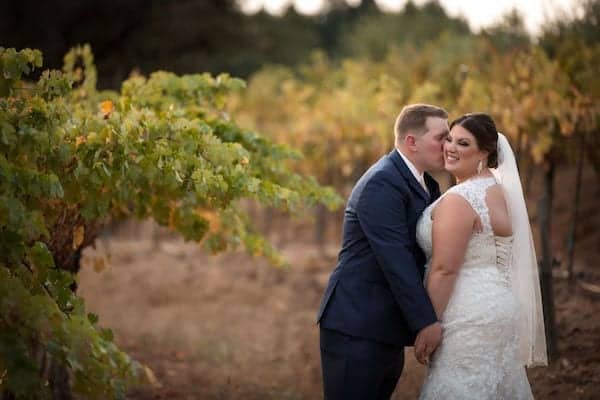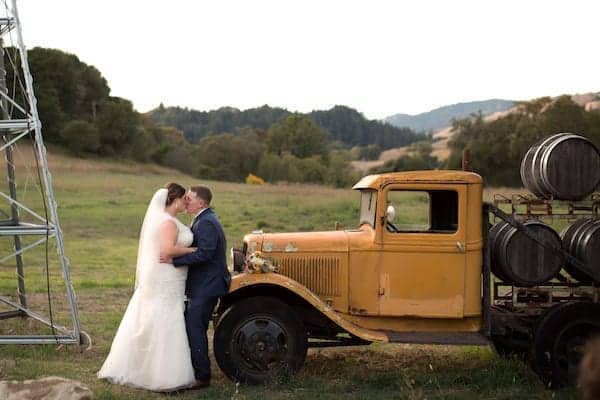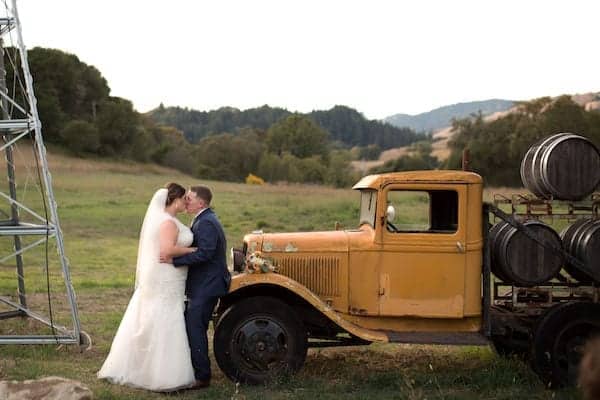 The patio was the perfect location for the couple's wedding reception. With tables, chairs, market lights, and umbrellas included as part of the Mountain House Estate site package the couple chose to accent the space with navy blue linen and chair sashes, gold table runners and a pop of fall with pumpkin and fall colored flowers designed by Paige's mother.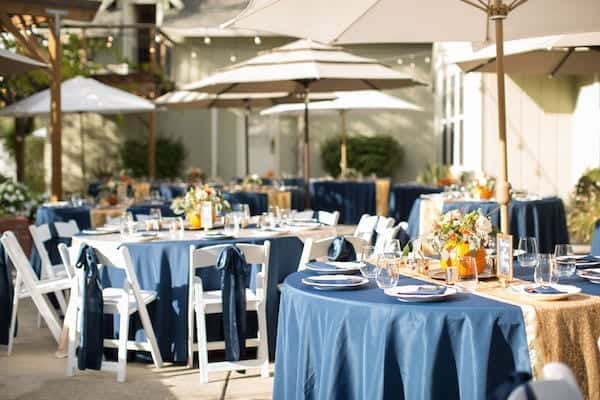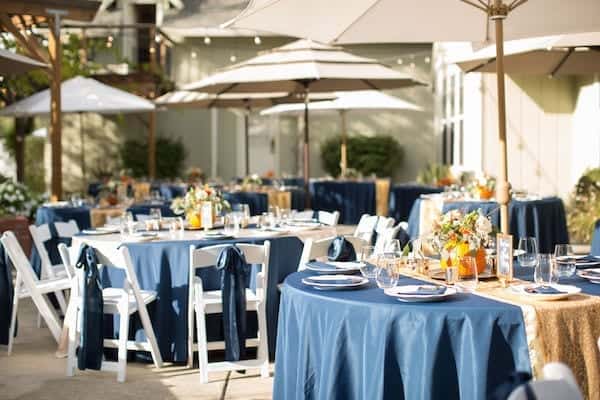 Shane is quite the life of the party, a fan of MC Hammer; Paige got him these shimmering gold lame pants and light up sneakers. With a little musical MC Hammer inspiration courtesy of the DJ, Shane was pretty entertaining. Be sure to check out our Instagram feed to see his moves.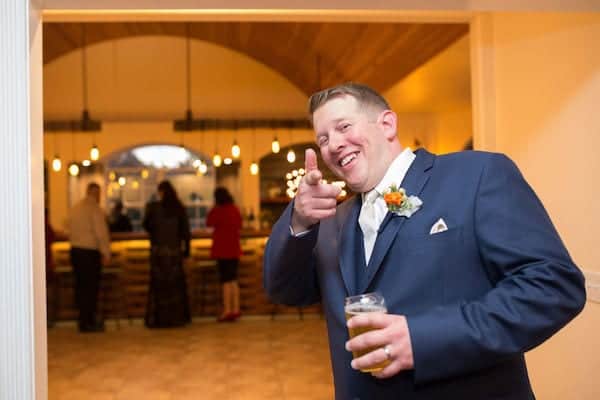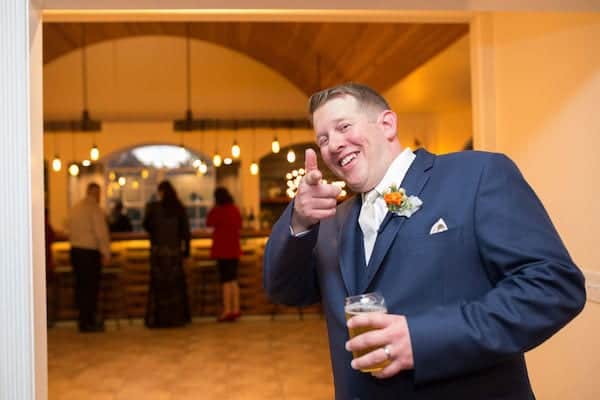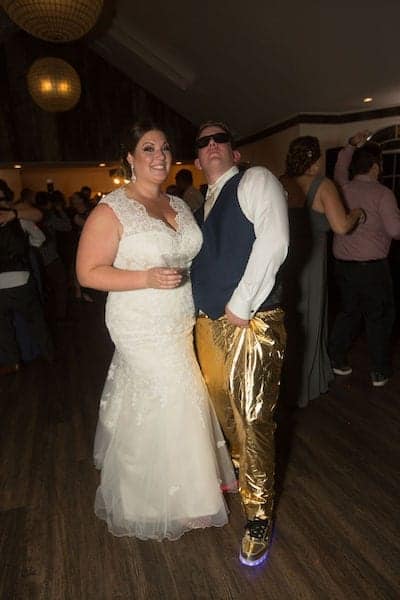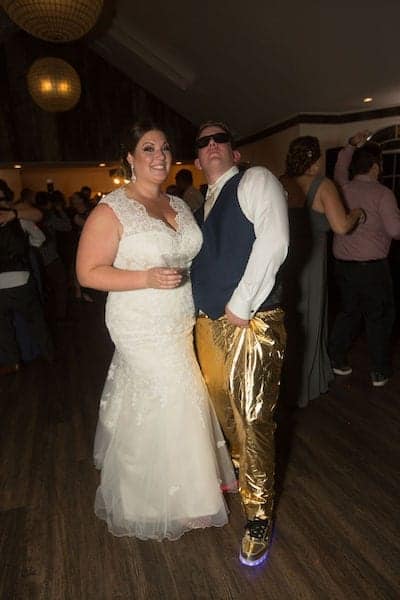 Congratulations Paige and Shane! We are glad you had such an incredible wedding day!
Be sure to reach out to our Mountain House Estate team for information on how to have an amazing, personalized wine country wedding.
Thank you to all of the wedding professionals who made this day possible.
Wedding Planner – Stacey Goods Farm And Events
Caterer – Franchettis
California Fall Wedding Outdoor
Bakery – Amanda Marie's Pastries
DJ/Music – Runaway DJ
Wedding Photography – Stacey M. Carter Photography
Wedding Videography – Rust and Honey Wedding Videography
Make-up – Charlene Town
Rentals – Encore Event Rentals
Transportation – Northbay Charter