The 5 Most Unique Outdoor Wedding Venues in Northern California
Wedding planning is hard enough, but finding the perfect venue can be even more daunting – especially if you don't know where to start looking. That's why we've compiled a list of our 5 favorite Northern California wedding venues, complete with hotel and outdoor settings so you can easily book your dream venue. From rustic ranches to modern mansions, there's something for everyone on this list. So whether you're getting married in the city or in the countryside, we've got you covered.
Happy venue hunting!
1. Mountain House Estate – Northern California Wedding Destination Venue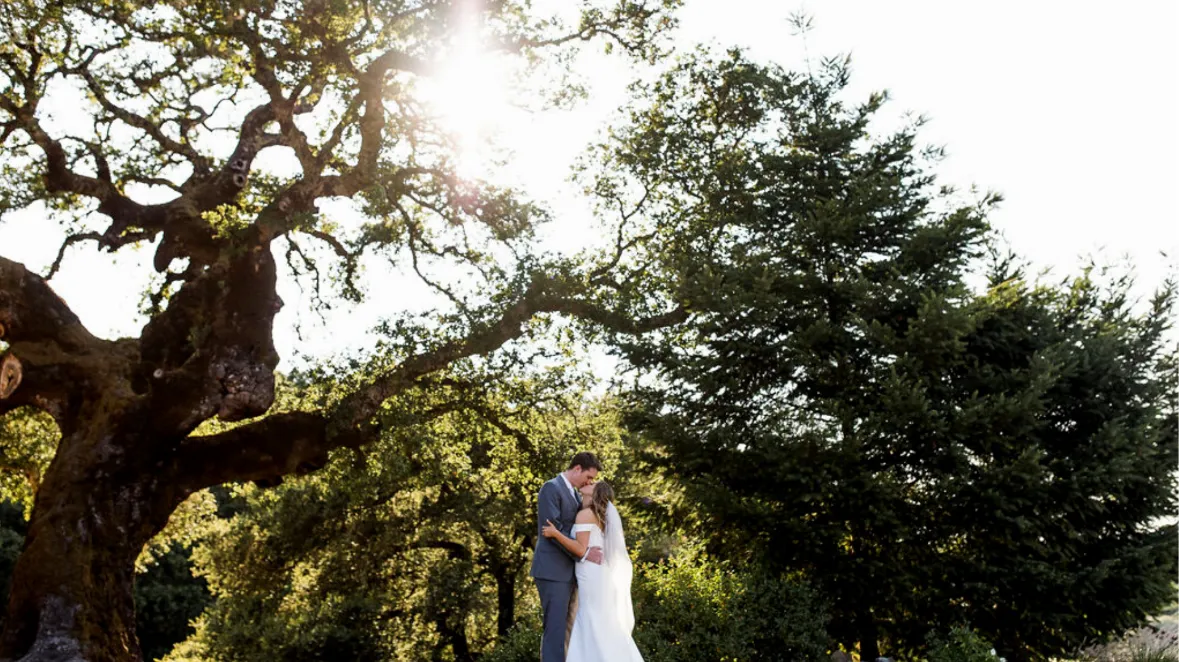 Perfect if you want Redwoods, gardens, and rustic charm on your big day. You deserve a stress-free wedding with inclusions & benefits in California wine country. We know you want a gorgeous, intimate outdoor ceremony with all the natural splendor that wine country offers – 40 beautifully landscaped acres complete with ancient Oak trees and Redwoods, manicured lawns, and a pond framed by majestic rolling hills as far as the eye can see.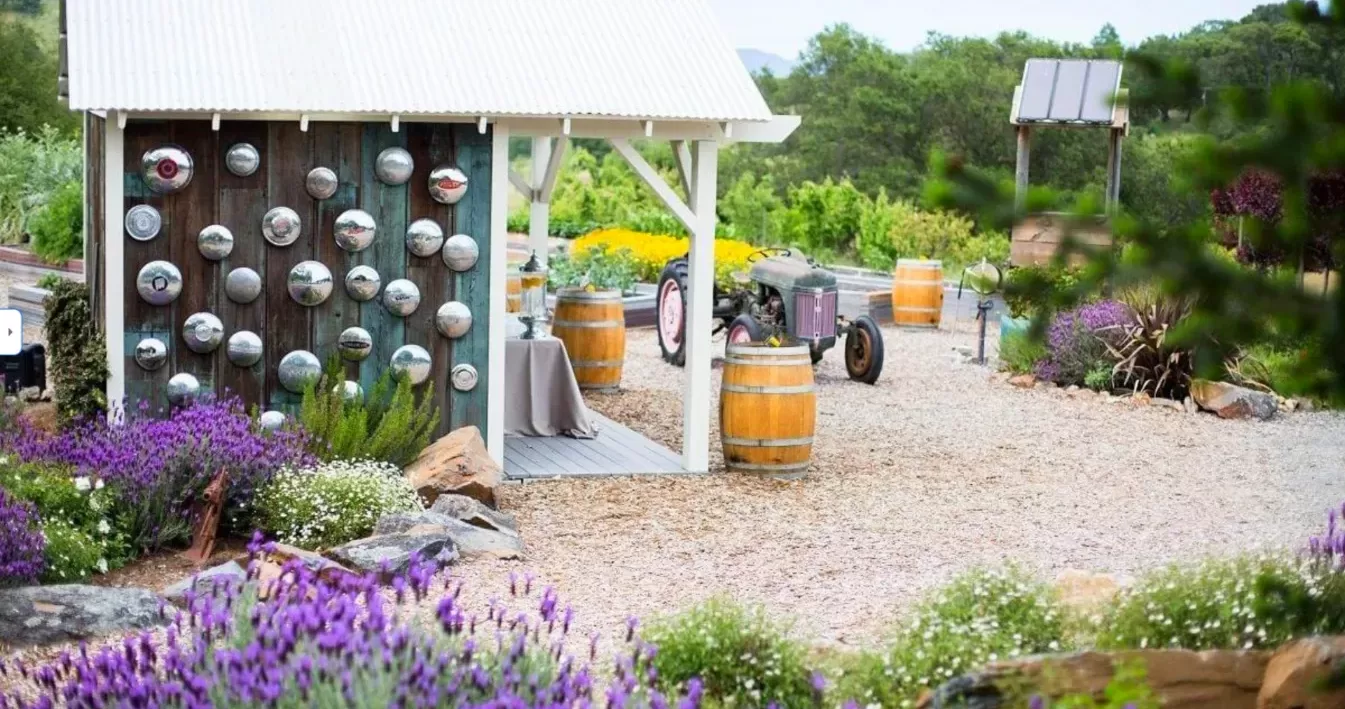 You'll have access to our entire property, including multiple indoor and outdoor ceremony and reception options. Husband and wife team John & Lane work diligently to keep their property pristine for you, making it one of Northern California's most elegant and rustic wedding venues.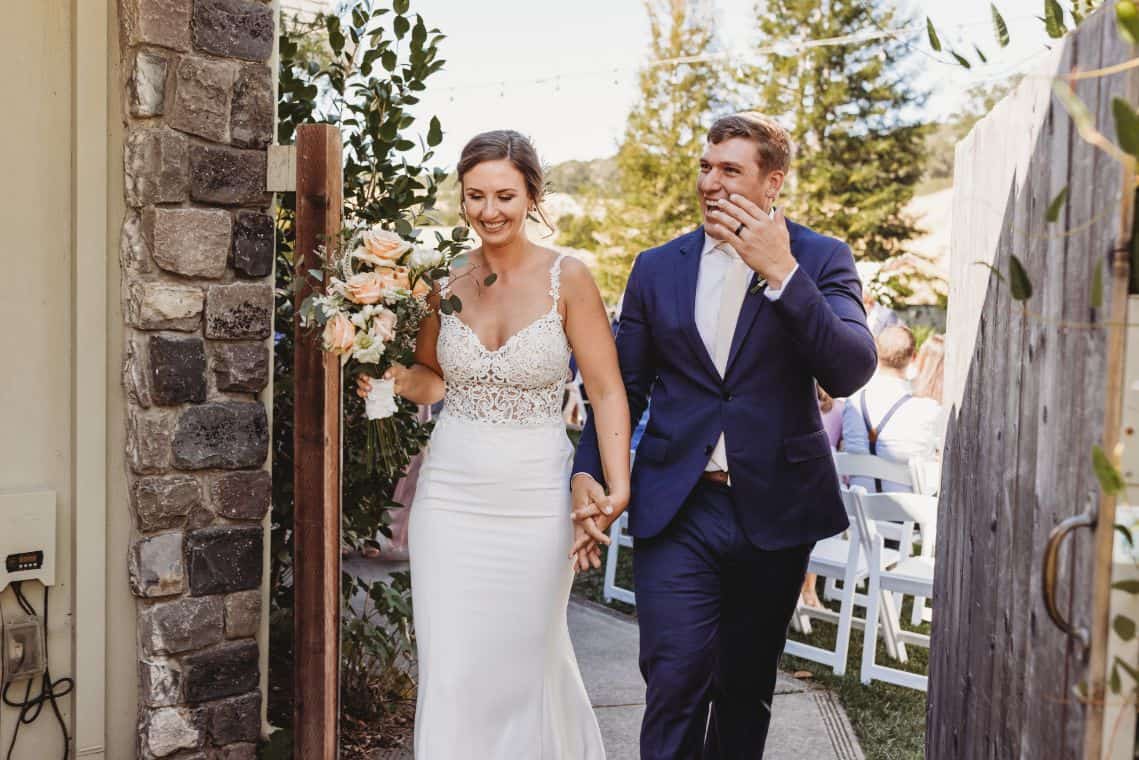 – what you'll love:
Onsite lodging
Multiple ceremony + reception sites
Beautiful events facility (reception space)
Gorgeous bridal suite + ready rooms
BYOB + spirits, food trucks allowed
Chairs, tables + decor options
BYO vendors (even catering)
No hidden fees. Ever.
Late night hours available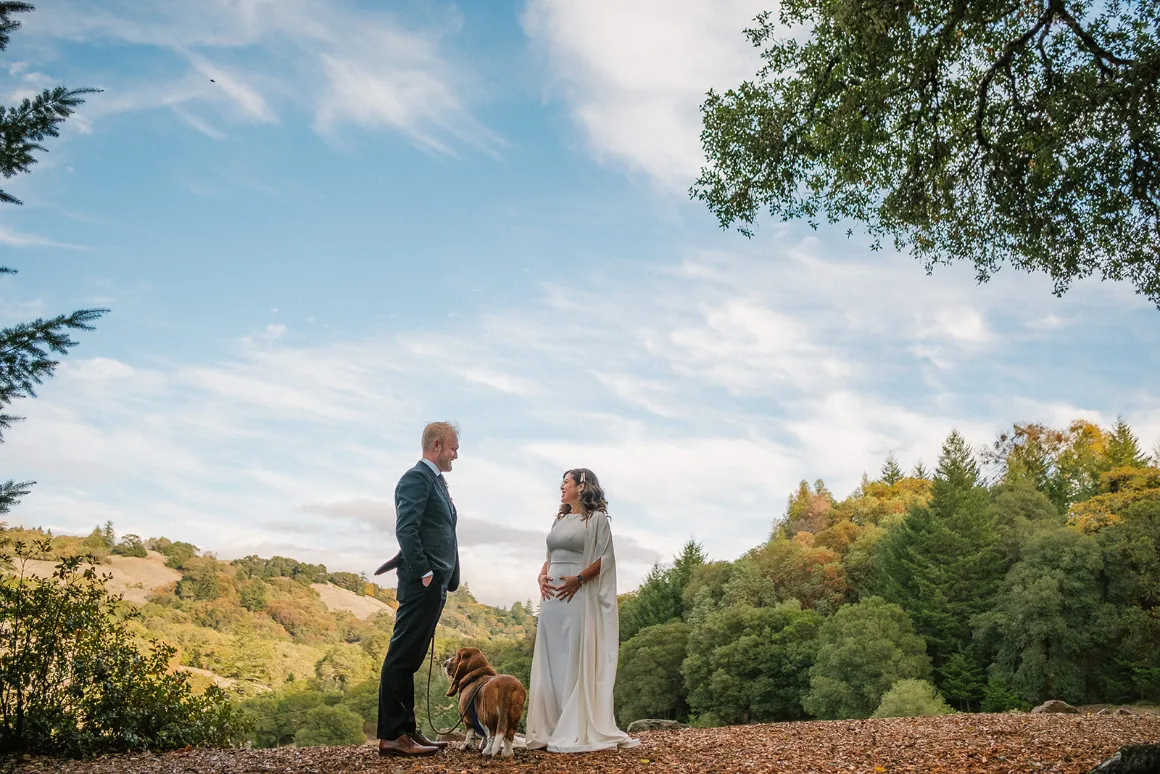 What makes Mountain House Estate one of the best venues?
Mountain House Estate is one of the best venues in Northern California because of our flexibility, BYOB policy, and convenient lodging. Whether you want to customize every bit or need an all-inclusive package, we will do our best to ensure your wedding is stress-free and a fun experience.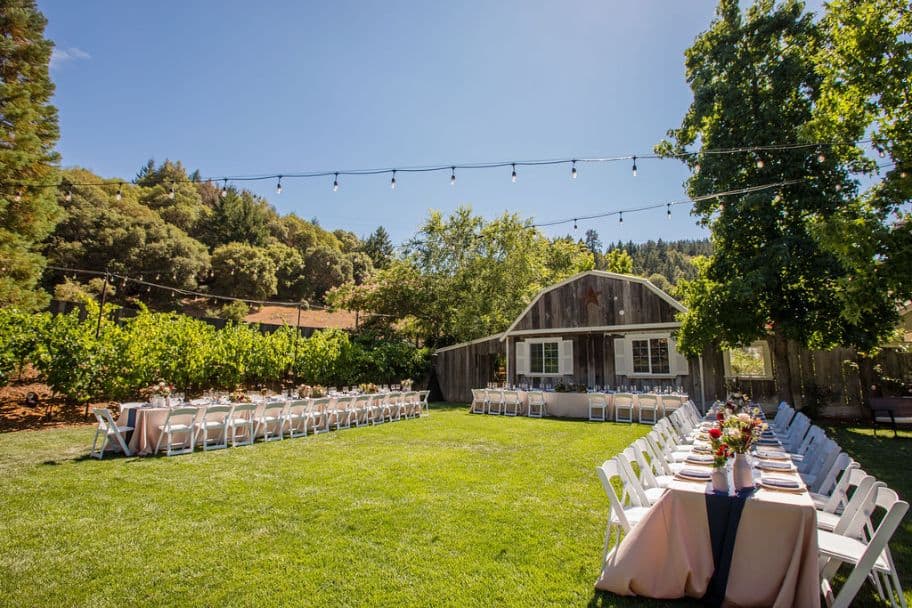 2. Twenty Mile House – Lake Tahoe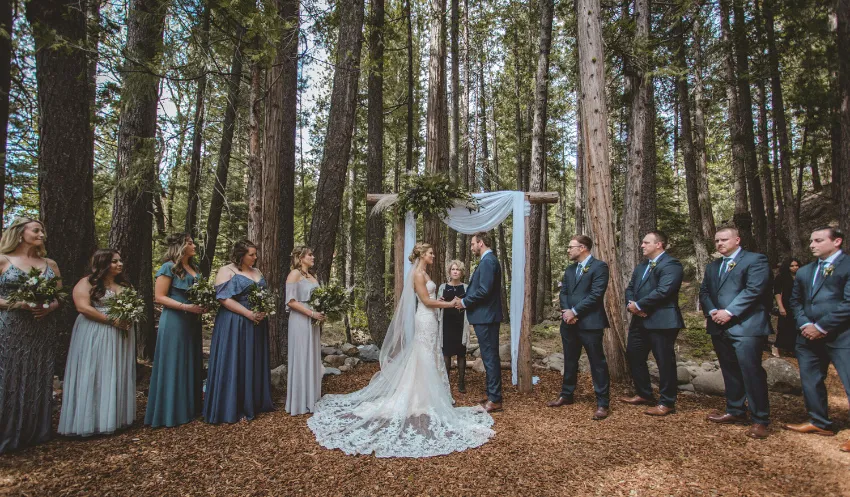 Twenty Mile House, a charming wedding venue nestled into the foothills of the Sierra Nevada Mountains, offers couples the perfect setting to celebrate their special day. Established in 1854, this 200-acre venue boasts a storied history and vast awards from major media outlets and wedding-centric publications. Up to 225 seated guests can be accommodated in the event space. Packages booked with this venue include setup and cleanup, floral arrangements, DJ services, sound and lighting equipment, and professional photography services. Located in Cromberg, California, Twenty Mile House can provide couples a breathtaking backdrop for their Lake Tahoe wedding.
3. Villa Montalvo – Santa Clara, CA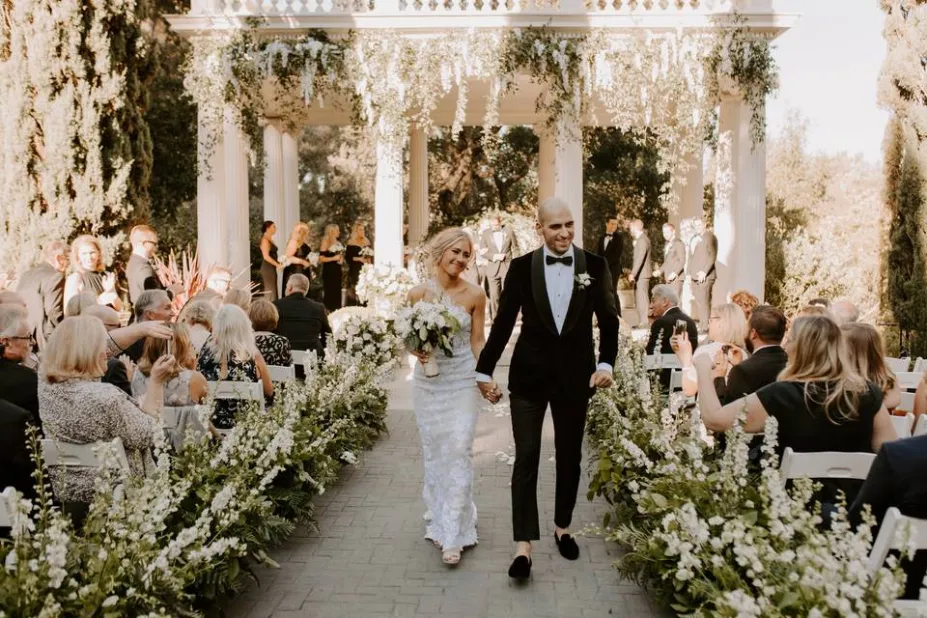 Villa Montalvo is a 1912 Mediterranean-style villa on the edge of Sanborn County Park in Santa Clara, CA. This beautiful estate is the perfect setting for a romantic Northern California wedding. The stone columns, manicured lawns, lush hedges, and brick walkways create an idyllic atmosphere, while the surrounding redwood tree trails and views of downtown San Jose add to the day's magic. The two-acre Great Lawn is a breathtaking spot for wedding photos.
4. White Ranch Events – Chico, CA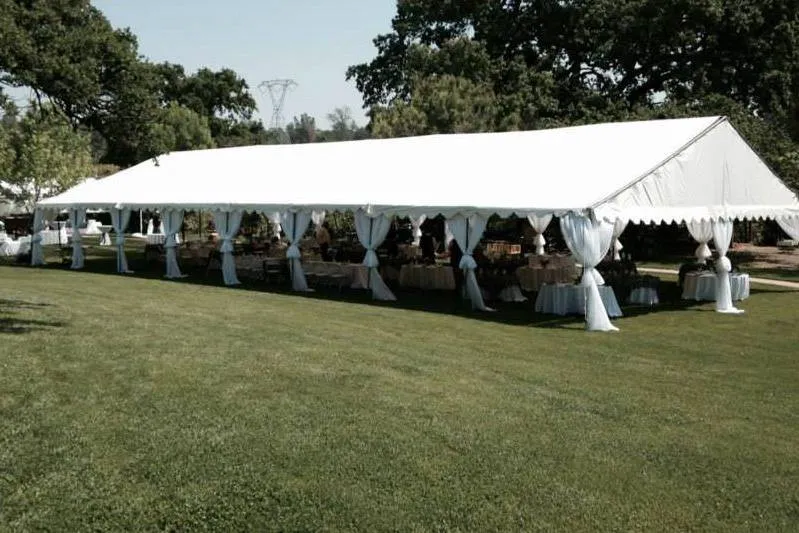 White Ranch Events is a premier wedding venue located in Northern California. With the ability to accommodate up to 200 guests, the venue boasts stunning rolling greenery and scenic spots perfect for photo opportunities. Each rental comes with a bridal suite, groom suite, event rentals, in-house bartending services, and use of the event space for the entire wedding weekend, making it a perfect setting for weddings that double as a weekend getaway.
5. Park Winters – Winters, CA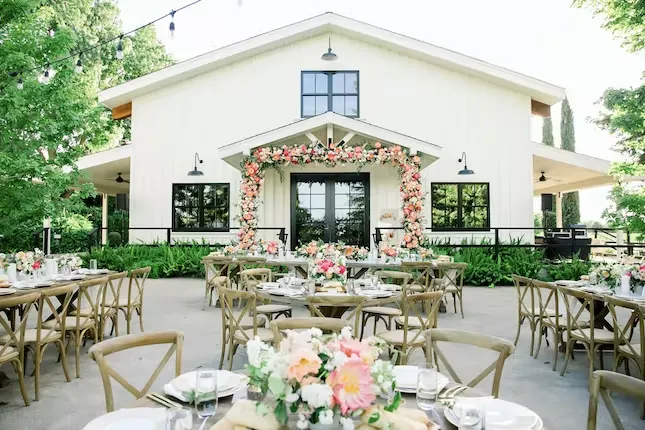 Park Winters is one of Northern California's most elegant and luxurious wedding venues, located on an organic farm with endless vistas of rolling greenery. This venue offers ten hours of use of the event space with the gardens, event rentals, market lights, a sound system, in-house catering and bartending services, and more.
Wedding Venues in Northern California FAQs
What are the best Northern California wedding venues?
Some of the top Northern California wedding venues include Mountain House Estate, Twenty Mile House, Villa Chanticleer, Wolf Lakes Park, White Ranch Events, The Woodlands, and Vintners Resort. Each venue offers something special, from breathtaking views to elegant indoor spaces. You can also check out local Airbnbs for an intimate wedding experience.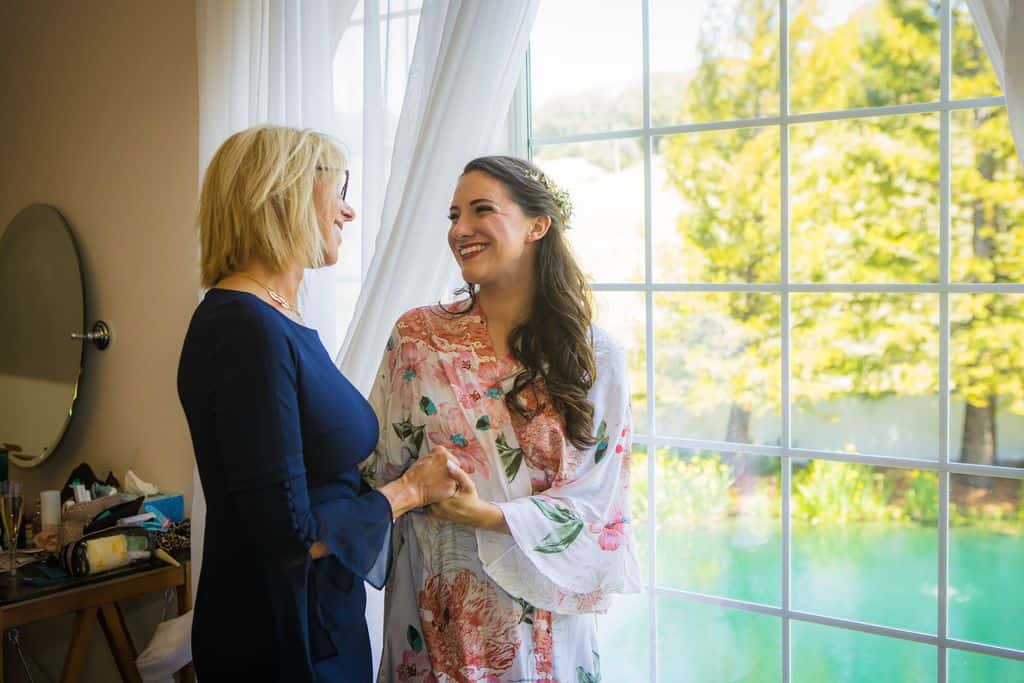 What are some of the best outdoor wedding venues in Northern California?
With its beautiful coastline, redwood forests, and sun-kissed vineyards, Northern California offers a variety of romantic venues for couples tying the knot. For a beachfront wedding, couples can choose from resorts like the Jefferson Street Mansion in San Francisco, the aqua-hued pool in Palm Springs, or a romantic stroll along Pacifica's beaches. For a more traditional setting, couples can select from Napa Valley's vineyards, such as Robert Mondavi's Winery, or tie the knot in the majestic redwood forests of El Dorado County. Northern California also boasts unique castle venues, like Winchester Castle, which offers majestic grounds, exquisite gardens, and a grand dining hall. No matter the wedding style, Northern California offers the perfect setting for a memorable day.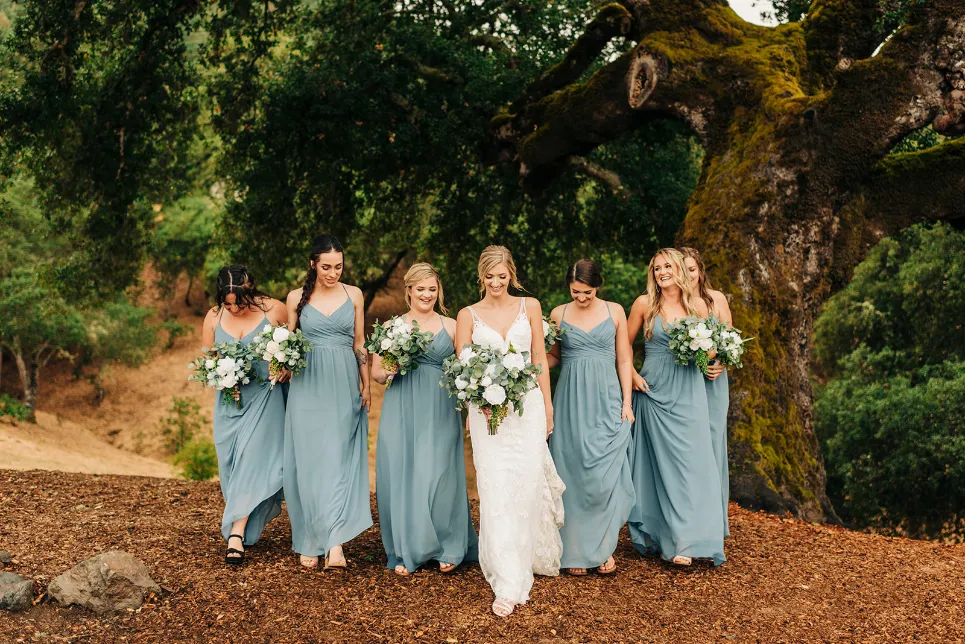 What locations in Northern California are most popular for weddings?
When it comes to popular wedding destinations in Northern California, couples have a wide range of options to choose from. Napa/Sonoma, San Francisco, East Bay, South Bay, and Sacramento are popular places. Each location offers something unique to couples planning their special day.
In Napa/Sonoma, couples can find wineries, gardens, spas, golf clubs, farms, and lodges for their wedding venue. The scenery and natural beauty of the region make it perfect for outdoor weddings, and the wine selection makes for a great addition to the day.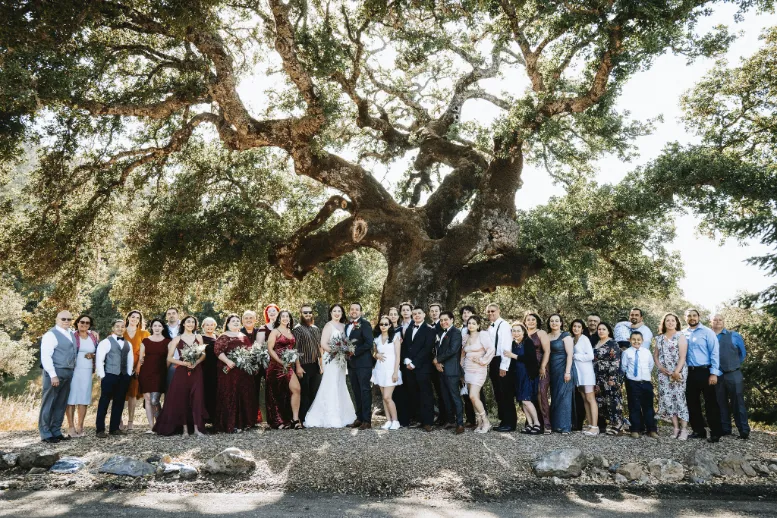 What is the best forest wedding venue in Northern California?
Mountain House Estate is one of Northern California's best forest wedding venues, boasting Redwoods, Oak trees, and other gorgeous foliage.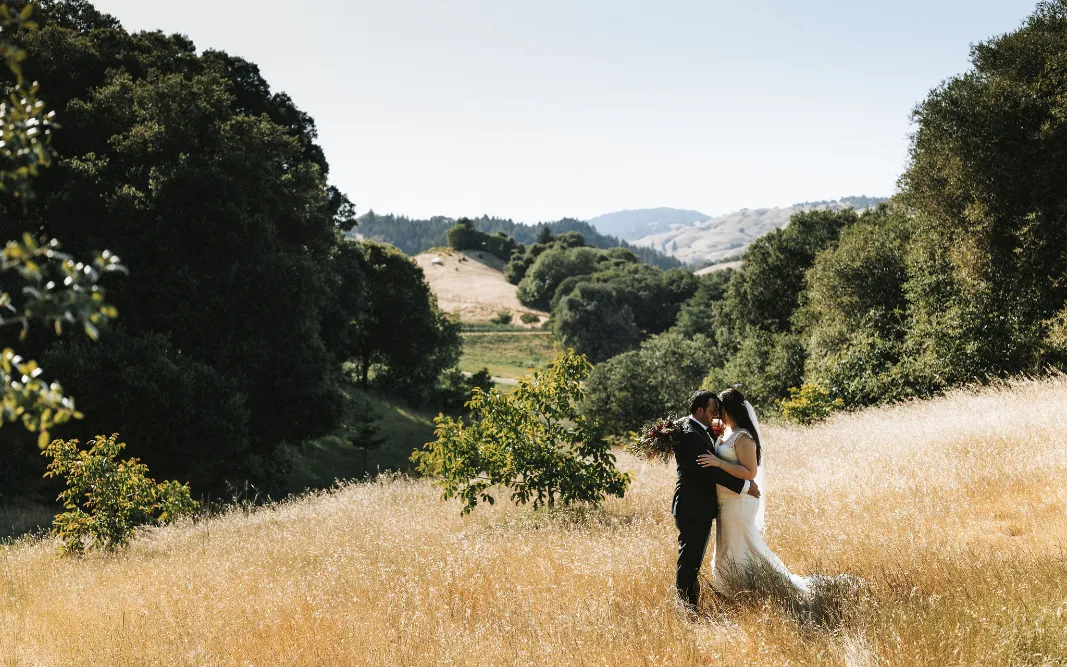 San Francisco CA
San Francisco offers stunning city views with the option to book a wedding at the top floor of a historic hotel or even by the iconic Golden Gate Bridge. East Bay is known for its parks, museums, and event centers in Oakland, and there are also wineries and outdoor venues in areas such as Walnut Creek and Berkeley.
South Bay CA
South Bay is home to natural beauty, and many beautiful suburban country clubs and mansions are available for wedding celebrations. Silicon Valley offers something more urban in the center of downtown.
Sacramento CA
Finally, Sacramento has a nice balance of urban and suburban charm. Downtown venues range from ballrooms to private clubs, while outside of the city, farms, vineyards, chateaus, and ranches make for a unique wedding destination.
Oakland CA
Oakland, CA, is home to a beautiful wedding venue, Brownstone Gardens. Located at 91 Brownstone Rd, Oakley, CA 94561, Brownstone Gardens offers guests an intimate setting for small or large gatherings. Guests can enjoy a drink and appetizers in the bar area and then dance under the stars in the landscaped patio with sparkling lights. This wedding venue also features separate dressing areas, a spacious dance floor, tables and chairs, full kitchen facilities, an air-conditioned and heated indoor ceremony and reception space, and a large parking lot.
Carmel By The Sea
Carmel-by-the-Sea, California, is the perfect destination for a dream wedding with its luxurious Monterey Bay Oceanfront Home and its hidden mansion near the heart of the Del Monte Forest. Hyatt Carmel Highlands Inn is a historic coastal hotel four miles from downtown Carmel, California, offering couples a breathtaking cliff-side view of the Bur Sur Coastline and an award-winning restaurant, California Market at Pacific's Edge. Furthermore, Holman Ranch, Bernardus Lodge & Spa, and the Nicklaus Club provide couples with stunning rustic villa settings and elegant Italian-style golf club venues to make their wedding day special.
Napa Valley CA
Napa Valley, California, has many breathtaking wedding venues like Beaulieu Garden and Calistoga Ranch, both located on the 1960 St Helena Highway, that exude California elegance. The Vintage Estate in Yountville or V. Sattui Winery in St Helena offers beautiful outdoor settings for a romantic destination. Other popular Napa venues include Jacuzzi Family Vineyards and Buena Vista Winery in Sonoma, as well as a modern Spanish Revival-inspired home in Sonoma Valley. With amazing views, luxurious accommodations, and award-winning catering, Napa Valley is the perfect destination for a dream wedding.
Sonoma Valley CA
Experience the beauty of Sonoma Valley, California, with a wedding at any of these stunning venues! From the rustic stone and vine-covered central courtyard at Jacuzzi Family Vineyards to the elegant, understated Buena Vista Winery, to the Italian renaissance revival style of Chateau St. Jean, to the private estate and terrace of Mountain House Estate, to the boutique hotel of Napa Valley Inn, to the modern Spanish Revival-inspired home and lush lawns of Sonoma, to the alfresco living and sweeping views of Sonoma, to the outdoor wine country wedding of Ranch Above St. Helena. Sonoma Valley is the perfect place to host the wedding of your dreams!
Santa Cruz Mountains CA
The Santa Cruz Mountains is a breathtakingly beautiful area in Northern California, home to numerous romantic wedding venues. From the Living Well Event Center in Los Gatos to the Santa Lucia Preserve with its towering redwood grove and elegant barn, to Nestldown and its 180 acres of redwood groves and gardens. With stunning 360-degree views of the ocean and gorgeous sunsets and close proximity to many local hotels and downtown, the Santa Cruz Mountains provide an unforgettable setting for a special event.
Mammoth Mountain
Mammoth Mountain is an amazing spot for a Northern California wedding. Located less than an hour from Yosemite National Park, this mountain resort is ideal for winter or summer weddings. Not only does this venue offer an array of reception spaces, from a ski lodge-inspired space to an outdoor rooftop deck. It also offers many outdoor activities for your guests, including nordic skiing, snowshoeing, mountain biking, and hiking. Plus, you and your partner can choose to ski down the mountain after exchanging vows at the top!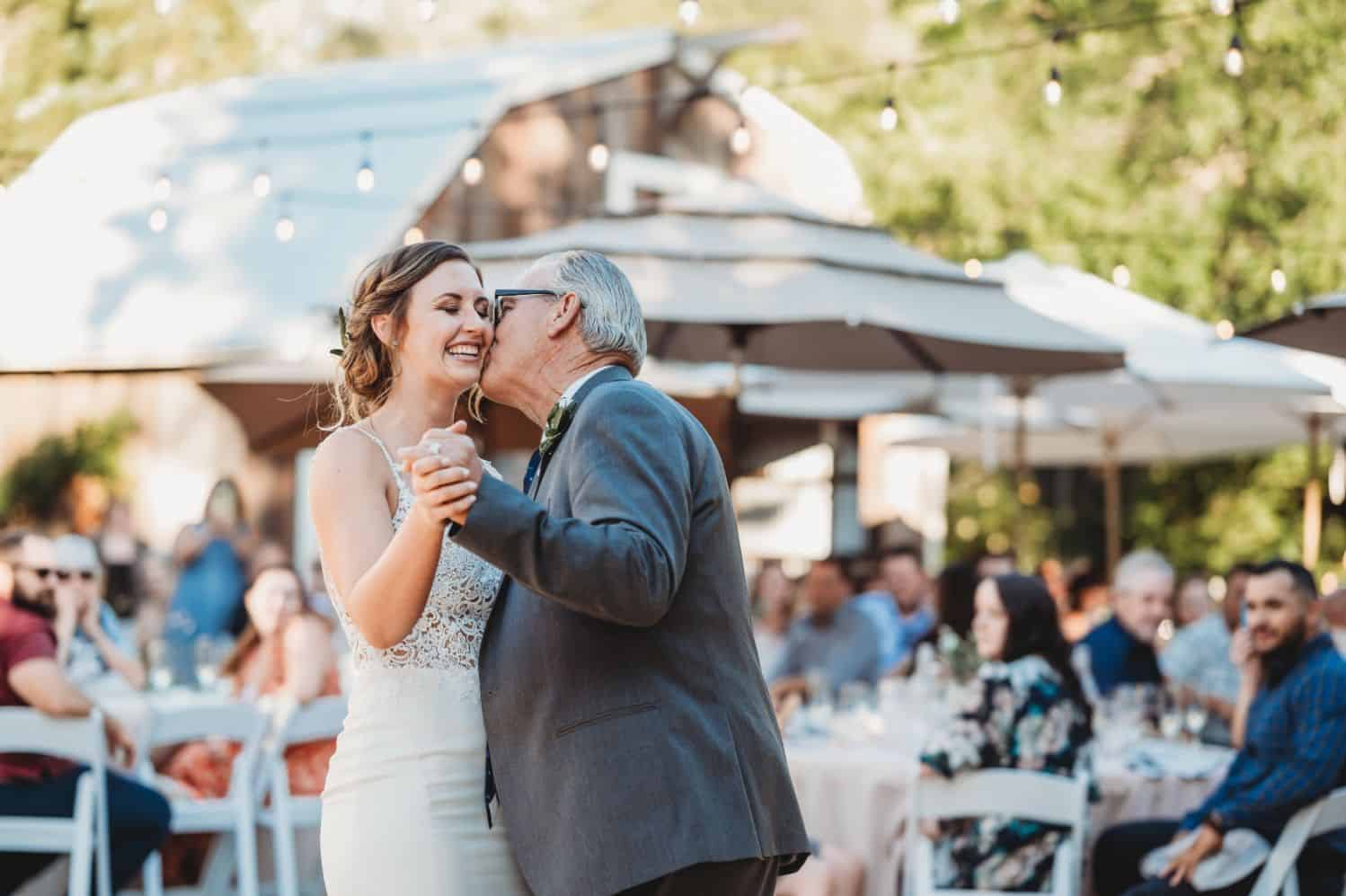 What types of wedding venues are available in Northern California?
In Northern California, couples can find their perfect wedding venue in various settings. Popular destinations in Northern California include the Napa/Sonoma area, San Francisco, East Bay, South Bay, and Sacramento. Here are some of the various types of wedding venues available in Northern California:
Wineries: Wineries are a romantic and popular choice for weddings in Northern California. Couples can find wineries in areas like Napa and Sonoma, but also in the East Bay and South Bay regions. Enjoy stunning outdoor views and excellent wine as you celebrate your special day.
Historic Hotels: For couples looking for more of a classic wedding experience, historic hotels provide an elegant and timeless backdrop. San Francisco is home to some of the region's oldest and most iconic hotels, with many offering stunning views of the cityscape.
Gardens: Northern California has many beautiful lush gardens for a stunning outdoor venue. Whether it's a formal garden or a more natural setting, gardens are perfect for couples seeking a peaceful outdoor setting.
Parks and Open Spaces: Parks and open spaces are popular for outdoor weddings in Northern California. Enjoy expansive views of nature and create a rustic, memorable atmosphere with parks and open spaces.
Museums: For couples looking for a unique setting, museums provide an exciting and unique atmosphere. The California Academy of Sciences in San Francisco is a great example of a museum that doubles as a wedding venue.
Country Clubs: Country clubs provide a classic and exclusive atmosphere for couples looking for a more upscale wedding experience. From golf courses to formal dining rooms, country clubs can make any wedding feel special.
Farms and Lodges: For couples looking to get away from it all and enjoy a more rural setting, farms and lodges are popular. Couples can find these venues in Napa and Sonoma, offering an intimate, natural atmosphere.
Zoos: For a truly unique experience, couples can get married at the zoo! This is a great choice for animal lovers and those looking for a more whimsical setting.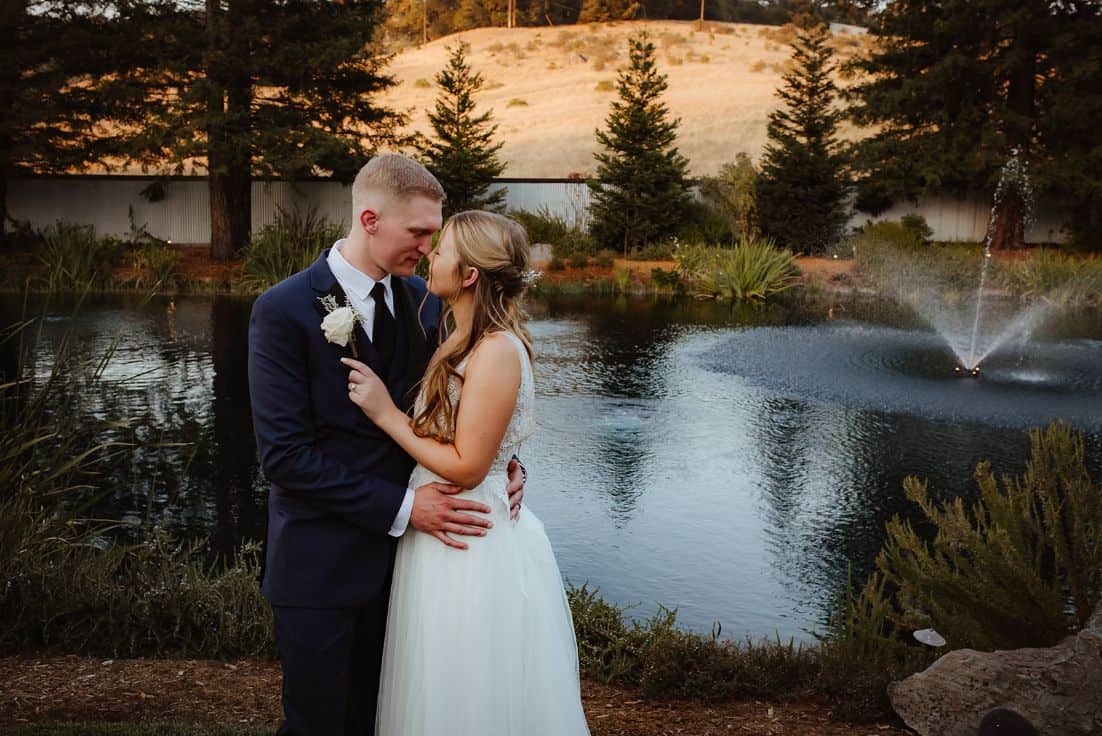 What are the advantages of having an outdoor wedding in Northern California?
Having a wedding in Northern California can be a wonderful experience, offering a range of advantages.
First, the relaxed pace and elegance of the lifestyle in Northern California can provide a beautiful backdrop to the big day. Add the beautiful mild climate and sunny skies, and you have the perfect conditions for outdoor weddings.
Furthermore, the variety of wedding venues in Northern California is unrivaled. There is something for everyone, from wineries to historic hotels, lush gardens to museums. Whether you seek an outdoor wedding or a more traditional indoor venue, you will find it in Northern California.
Plus, the region offers some of the best views in the world. Unlike San Francisco's foggy disposition, you will likely have beautiful sunny skies when planning a wedding in Northern California, making outdoor weddings a popular choice.
Finally, the region is filled with some of the most stunning natural and cultural attractions, making it a great place for couples to host a wedding and for guests to explore. Whether you want a wedding in the heart of wine country, overlooking downtown San Francisco or amidst California redwoods, you will find it in Northern California.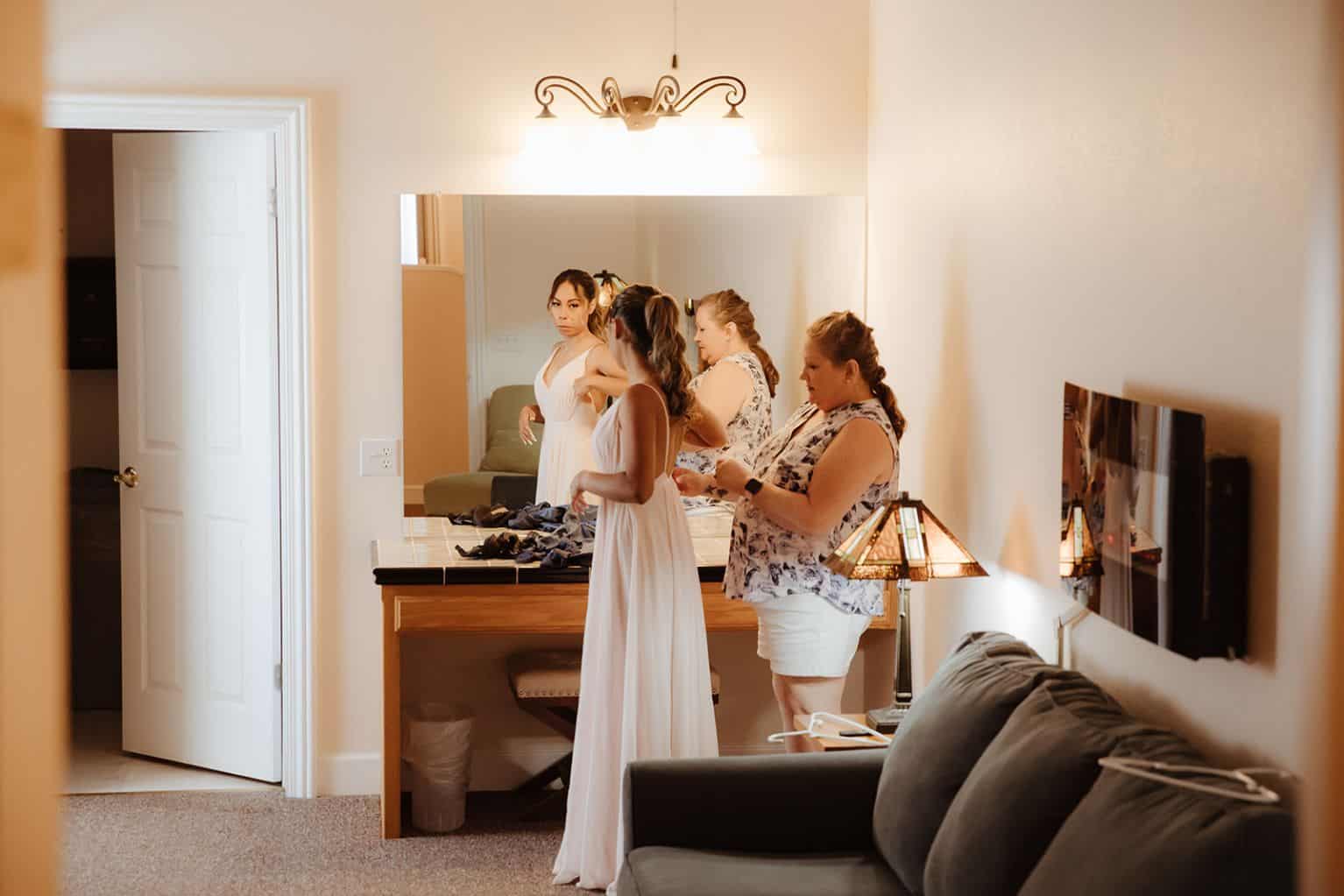 What counties in Northern California have the most outdoor wedding venues?
The counties in Northern California with the most wedding venues are Napa and Sonoma in the North Bay, San Francisco in the City, the East Bay cities along the eastern shores of the San Francisco Bay, the South Bay cities such as Walnut Creek and Berkeley, and Sacramento as the capital of California.
These areas are popular for their natural beauty, wineries, historic hotels, lush gardens, museums, and more, making them ideal for wedding celebrations. Whether you're looking for a venue in the city, the suburbs, or nature, there is something for everyone in Northern California.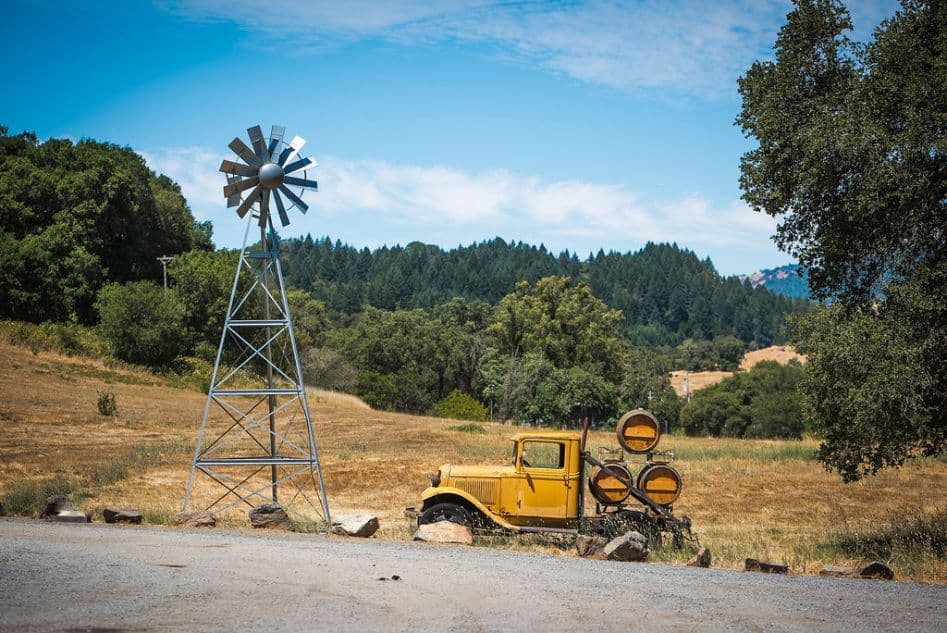 Are there any unique wedding venues in Northern California?
Are you and your partner looking for a unique wedding venue in Northern California? With its natural beauty of the redwoods, rolling hills of Humboldt County, rippling waters of Mendocino County, and solemnity of Del Norte County, Northern California is one of the most stunningly beautiful places to say your "I do's." There are hundreds of unique wedding venues – a quick Google search will show you just that!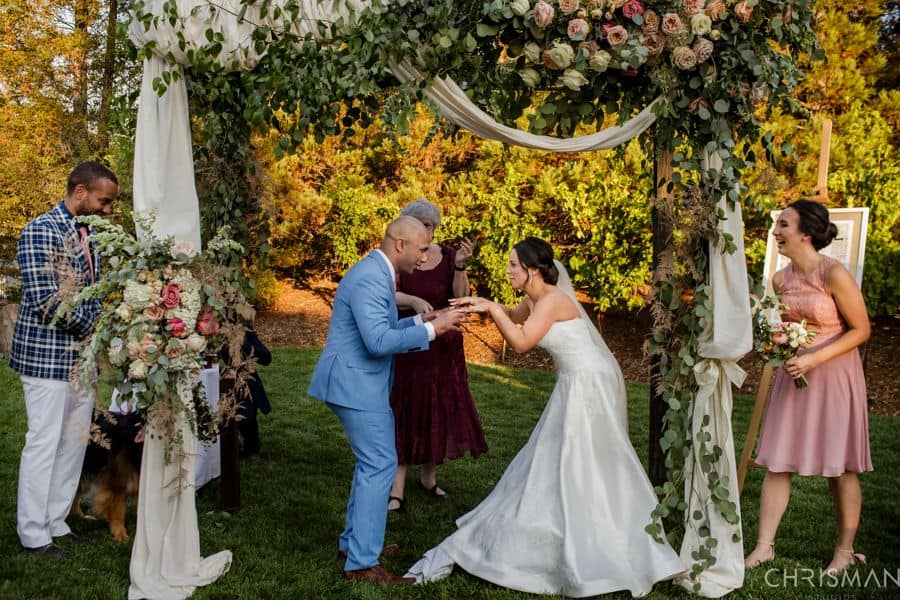 How much will a small wedding cost?
A small wedding in Northern California will cost around $7,000 to $15,000, not including California state sales tax of 7.5%. Prices may vary depending on the venue, catering, ceremony, and/or reception rental selections.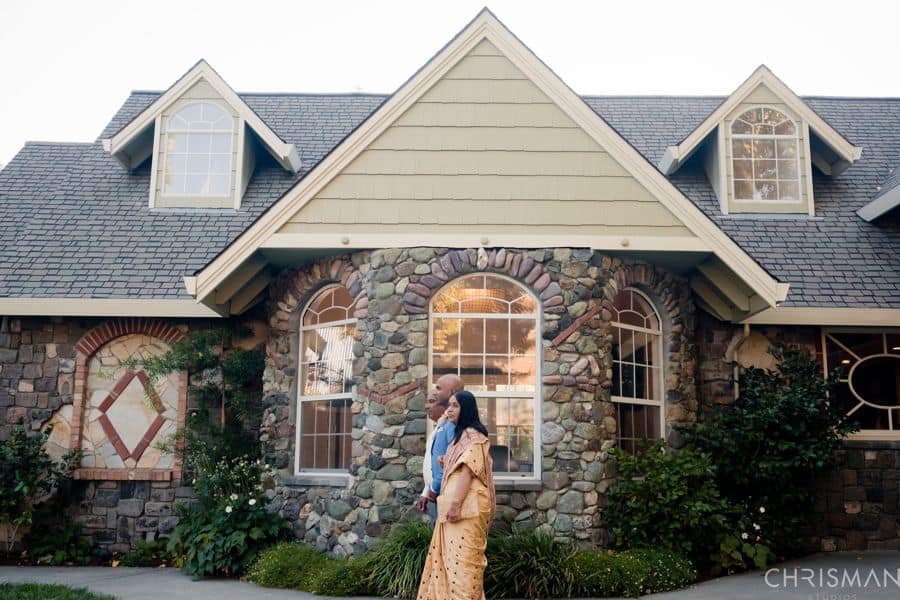 What is a realistic price for a wedding?
A realistic price for a wedding in Northern California depends on the venue, catering, ceremony, and/or reception rental selections. On average, prices will hover around $100-$200 per guest, plus an additional 7.5% California state tax on any labor charges, set up and take down fees, ceremony fees, and more.
All in all, depending on the size of your wedding and the services you select, a simple wedding in Northern California can cost anywhere from $12000-$17000.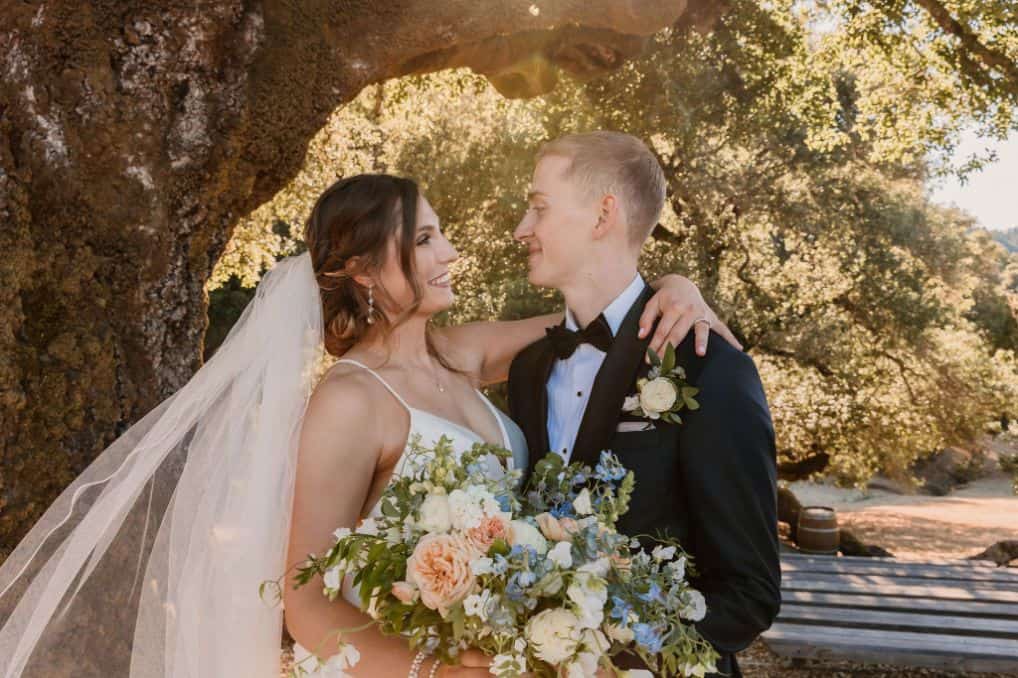 How much does it cost to get married in the Bay Area?
If you're looking to get married in the Bay Area, you should expect to pay around $200 per guest on average. This includes labor charges, set up and take down fees, ceremony fees, and more. However, this price can vary depending on the venue, catering, ceremony, and/or reception rental selections. All fees are subject to the California state sales tax of 7.5%.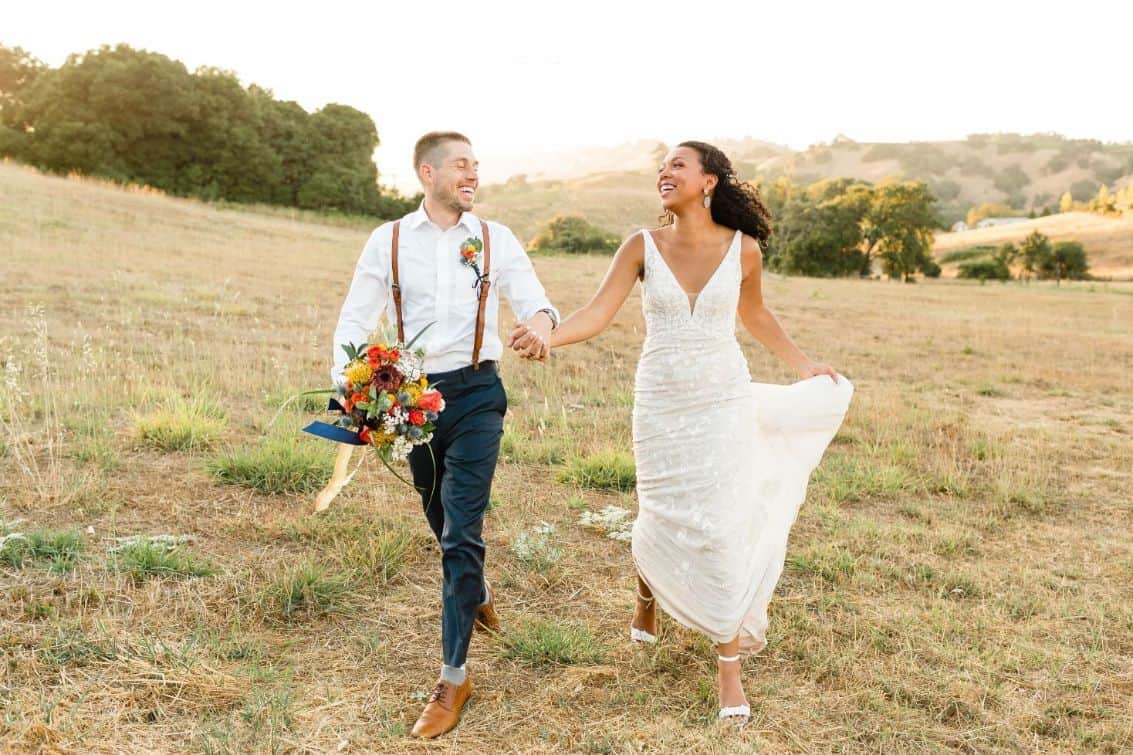 How much should you spend on a simple wedding?
There is no definitive answer to this question, as the amount you spend on a simple wedding will depend on your budget, guest count, and other factors. However, some experts suggest a simple wedding can cost anywhere from $5,000 to $10,000.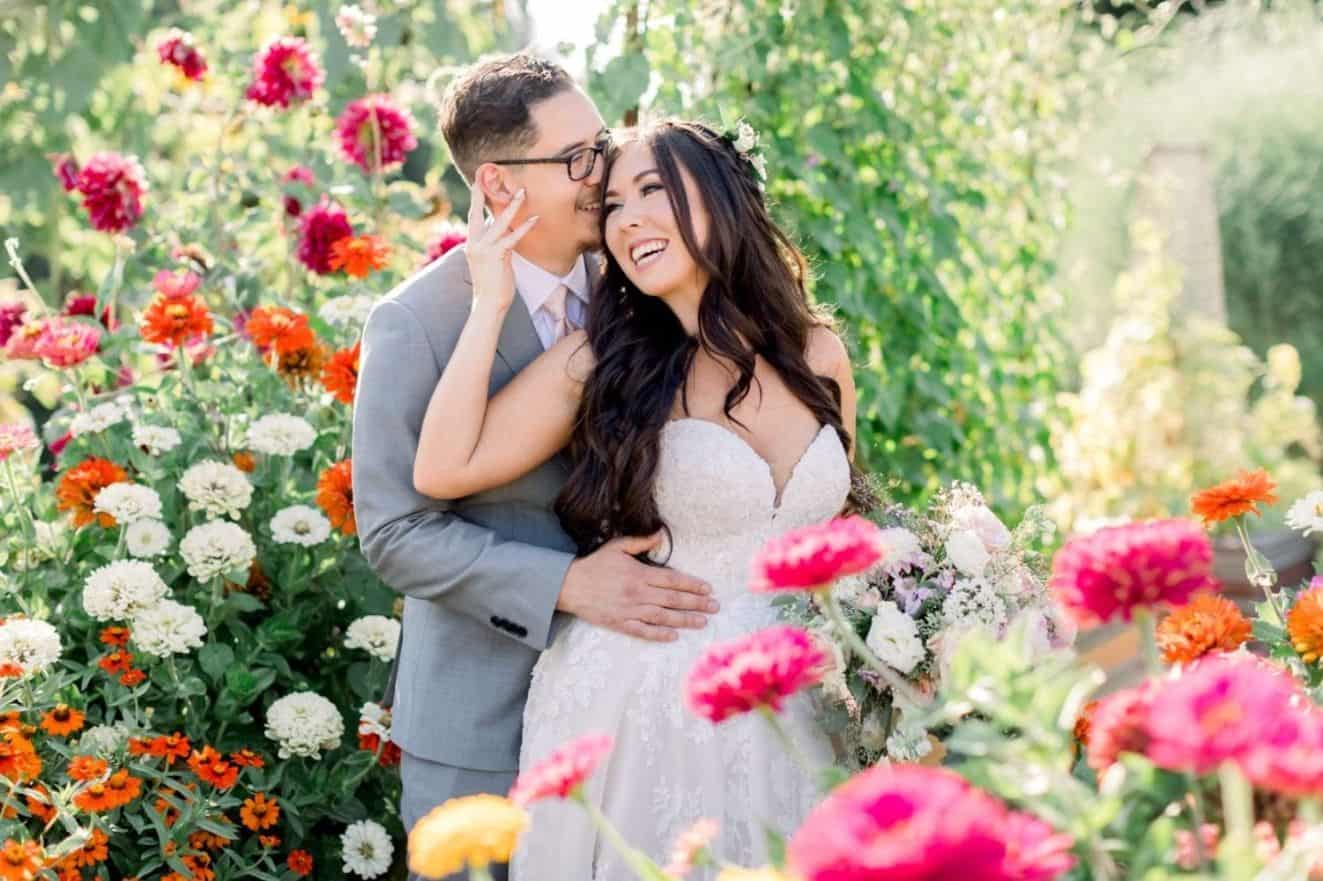 The 5 Best Wedding Venues in Northern California – Good Luck!
So there you have it, the 5 best Northern California wedding venues! We hope this guide has helped you narrow your search for the perfect place to say "I do." And if you're still undecided, we highly recommend scheduling a tour of Mountain House Estate. With its breathtaking views and luxurious amenities, it's sure to make your wedding day one to remember.