Your Dream Wedding Celebration at Our Sonoma Wedding Venues in Wine Country
One of the Most Rustic, Elegant Sonoma County Wedding Venues
You deserve a

stunning

wedding that matches your vision.
– our wedding venue highlights:
– multiple ceremony + reception  sites
– gorgeous bridal suite + ready rooms
– BYOB + spirits, food trucks allowed
– chairs, tables, decor, large furniture
– BYO vendors (even catering)
– planning app
– built-in sound systems across the property
– no hidden fees. ever. monthly payment options.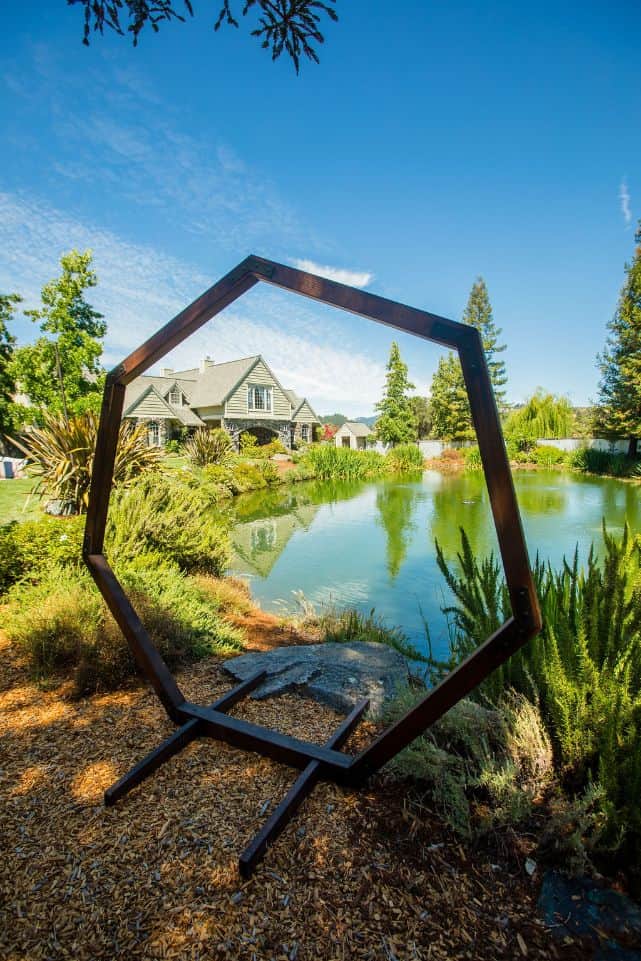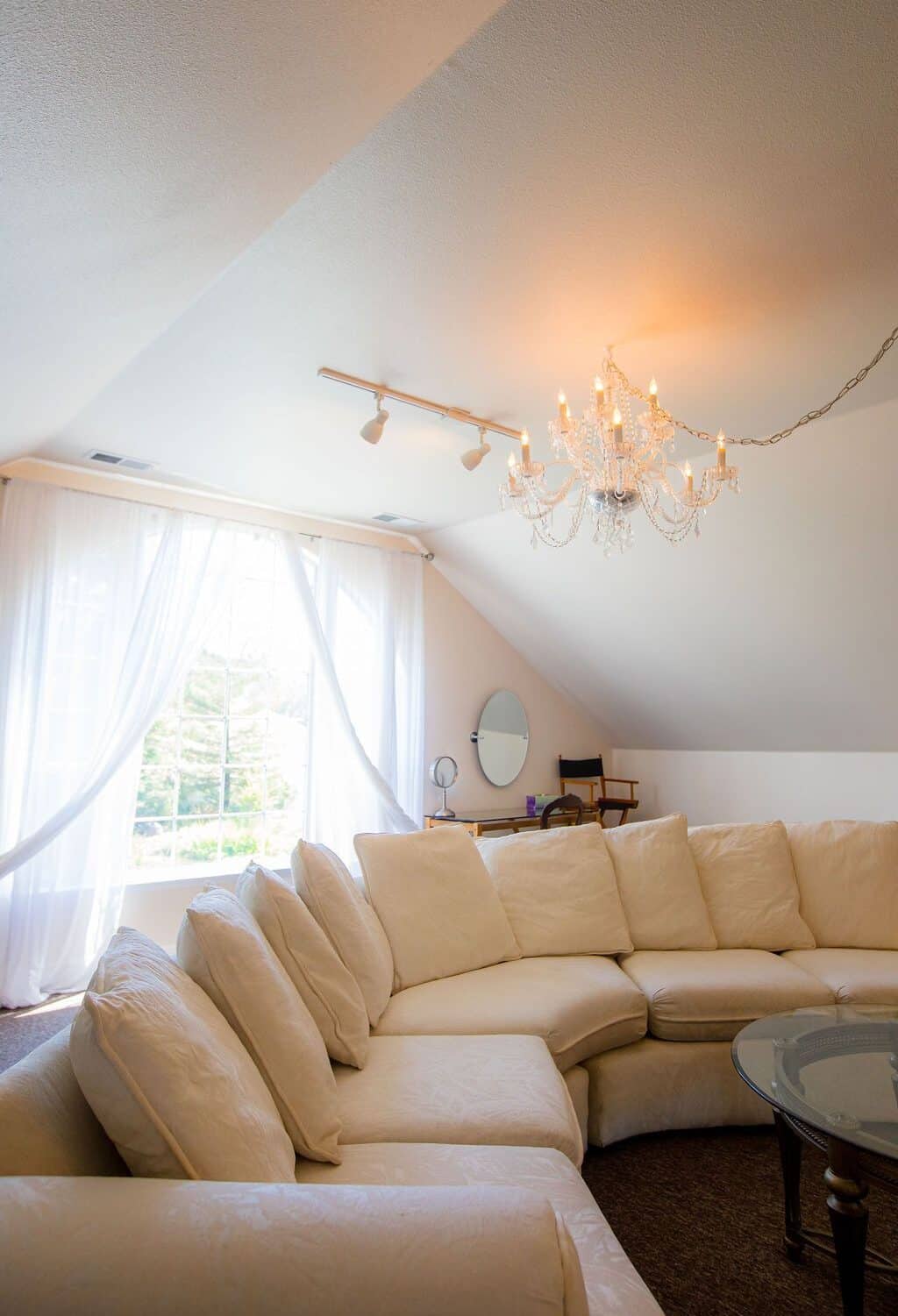 What makes us stand out from wedding venues in Sonoma county?
Whether 20 or 150, your wedding guests will feel like they're part of an intimate wedding ceremony nestled under the 100-year-old Oak Trees. It's an experience you can only see and feel in person.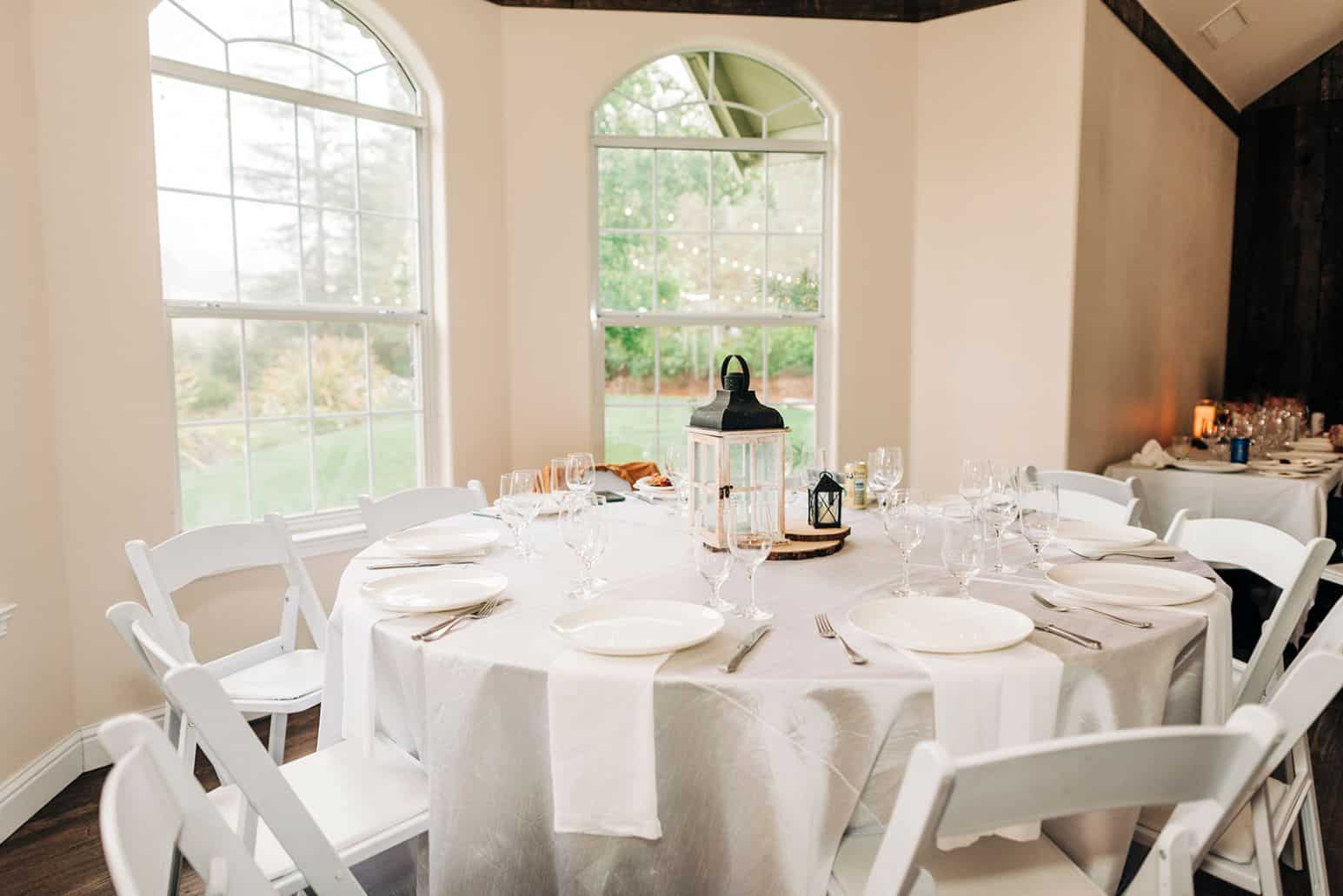 Your wedding reception will feature views of beautiful rolling hills, vineyards, towering trees, and gardens.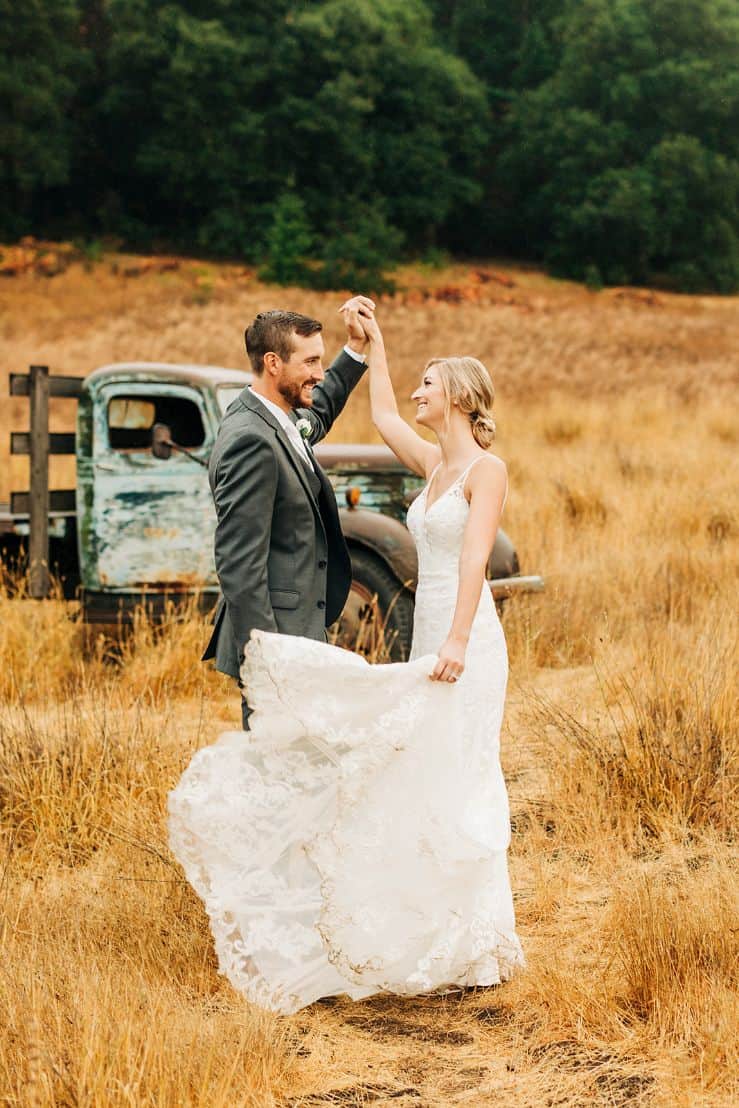 But aside from the aesthetics of our property, our wedding couples love that get to work with venue owners John and Lane rather than a corporate-owned wedding venue.
Husband/wife team John and Lane are the perfect yin and yang. Lane works tirelessly with the wedding couples, and John oversees (and is hands-on) maintenance at the estate. It takes a lot of work to keep 40 acres picture-perfect for your wine country wedding!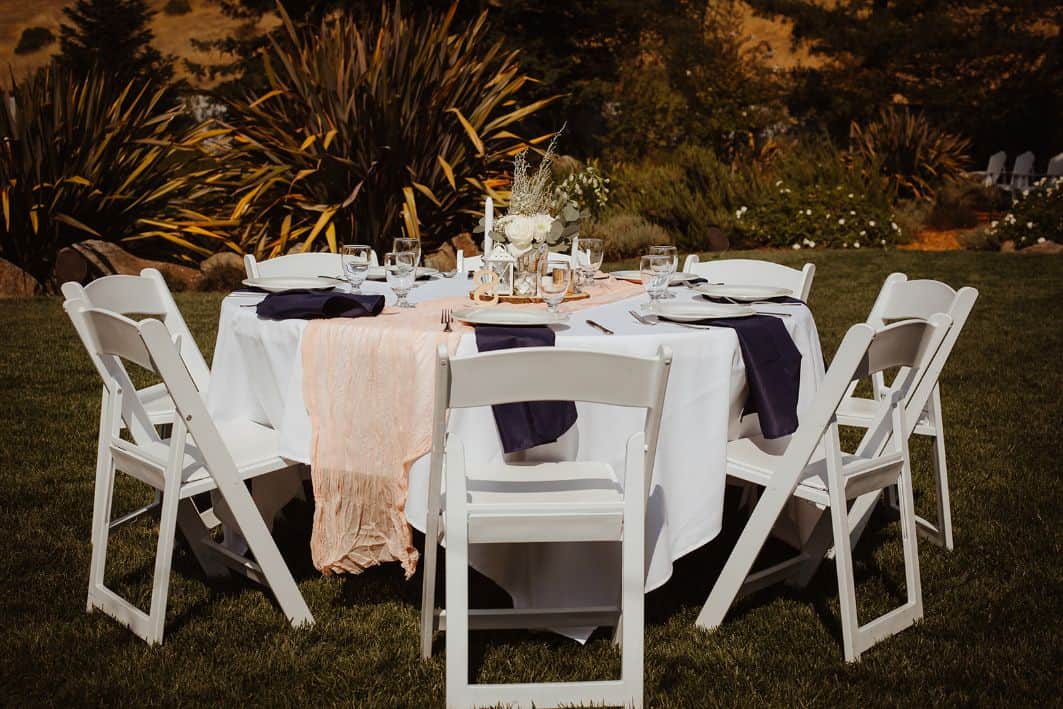 Our private estate in Sonoma county wine country features multiple ceremonies and reception locations, mountain views, vineyard views, rolling hills, Redwoods, Oak Groves, gardens, and other gorgeous features. We're a short drive from Sonoma, Santa Rosa, Napa, and San Francisco.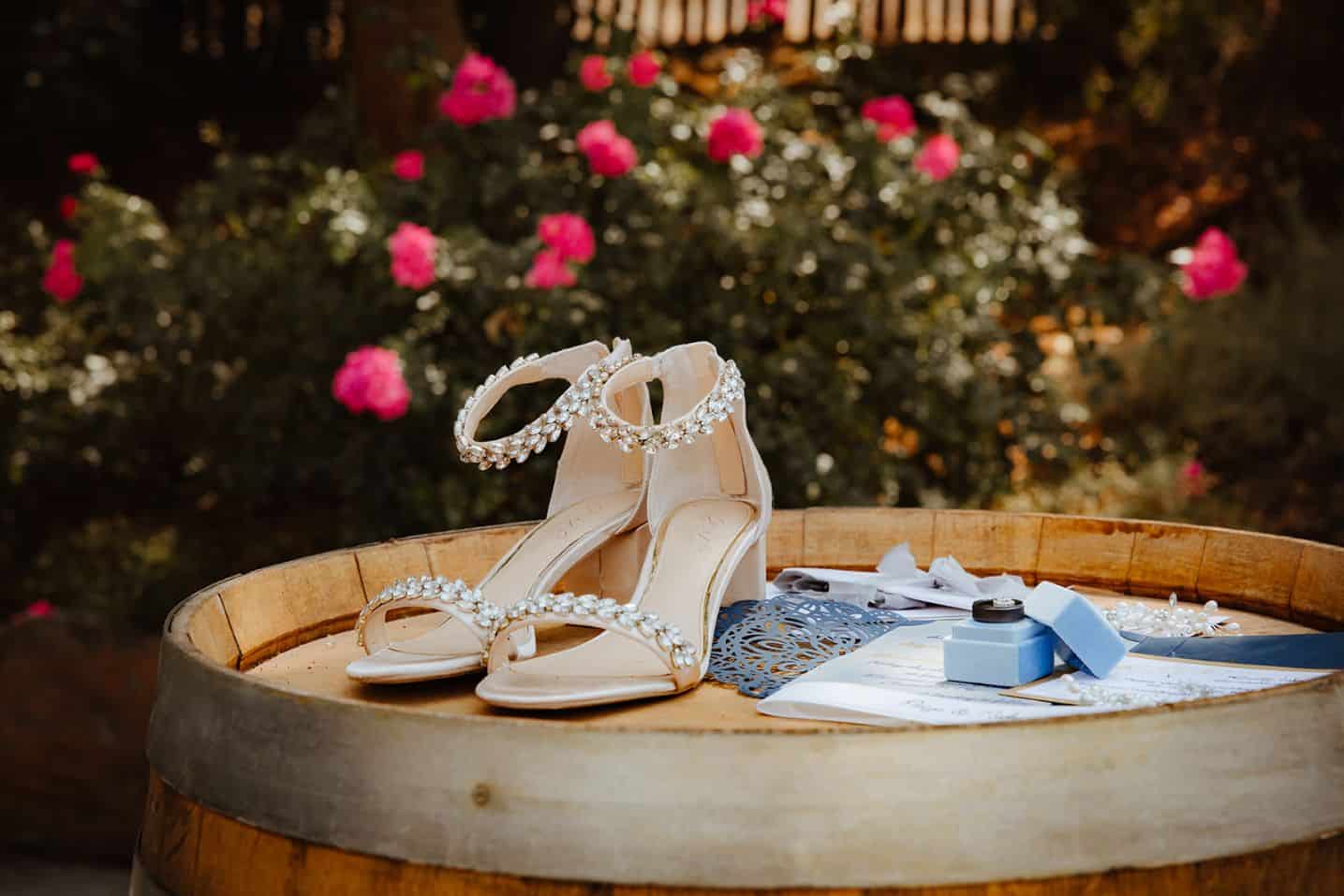 "It was love at first sight! From the absolute perfect and beautiful scenery to working with John and Lane. They made every part of this experience the best we could have ever imagined. They are responsive, friendly, always smiling, and willing to let you customize your wedding that suits your needs (which was a huge plus to us!). Mountain House Estate was the perfect venue to make our dream wedding come true!" – Sarah and Darren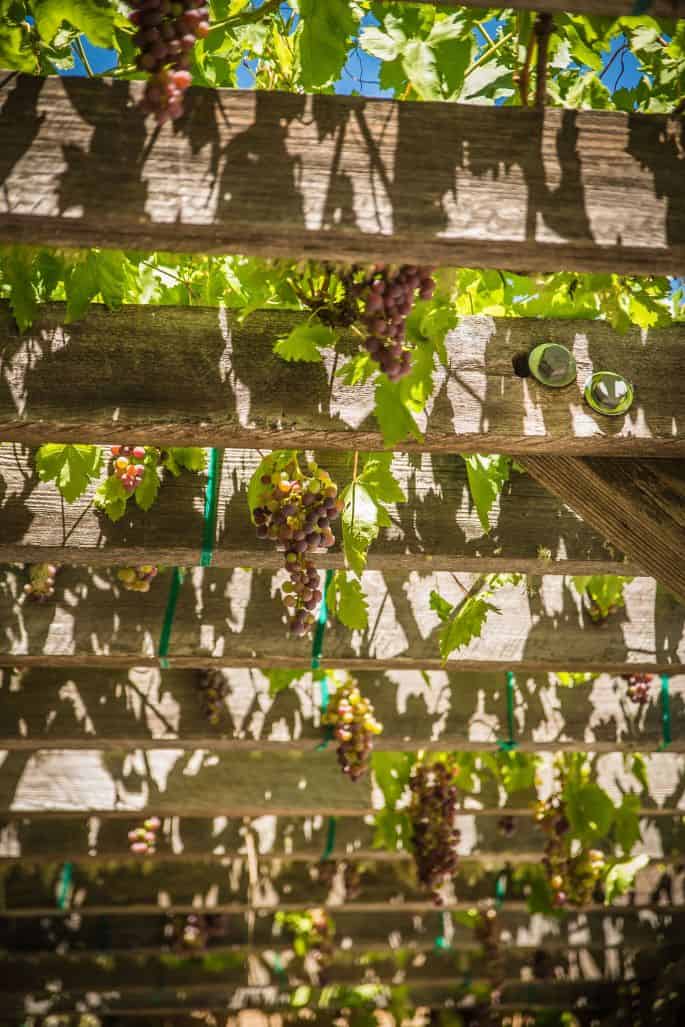 John and Lane have lived in California wine country for quite a few years, found the property, and fell in love.
Their primary purpose for purchasing the property was because there was a lovely house located on the property. It was the perfect space for a private event space, reception hall, and wedding venue.
However, the builder never appropriately completed the venue portion of the property.
The Best Wineries in Sonoma and Napa
Here is a list of our favorite vineyard tours and wineries in Napa and Sonoma.
Blood, sweat, love, and tears.
Lane says John is the mastermind behind the improvements made to Mountain House Estate.
From the Oak Tree Terrace to the reconfiguration of the front pond and lawn areas and the beautiful, unique lighting in various areas to bring the event space to life, all Johns's hard work.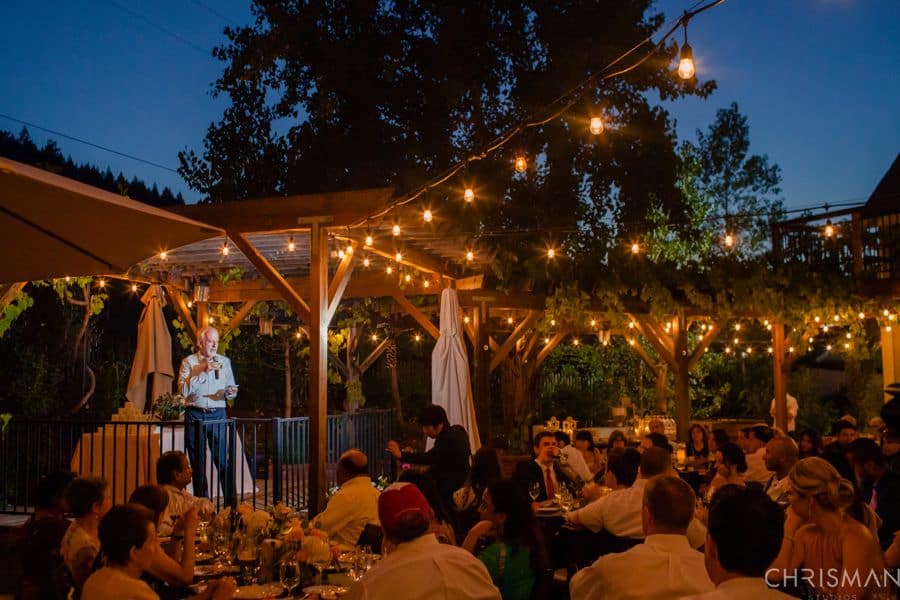 Everything has been elegantly repurposed.
John and Lane have done an incredible job of making their Sonoma CA wedding venue a comfortable creation that reflects their interests and offers a nod to years gone by.
The barn and garden at Oak Tree Terrace are great examples of this.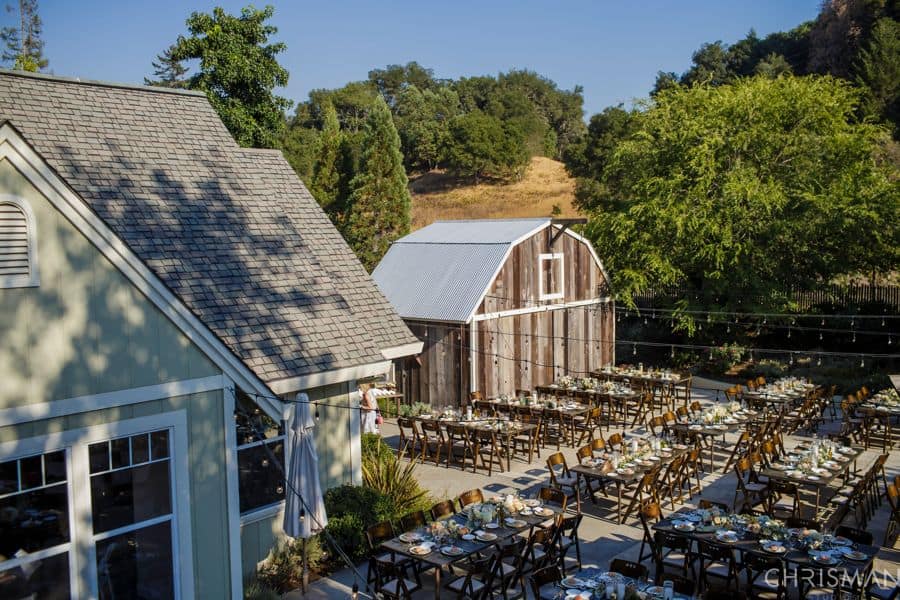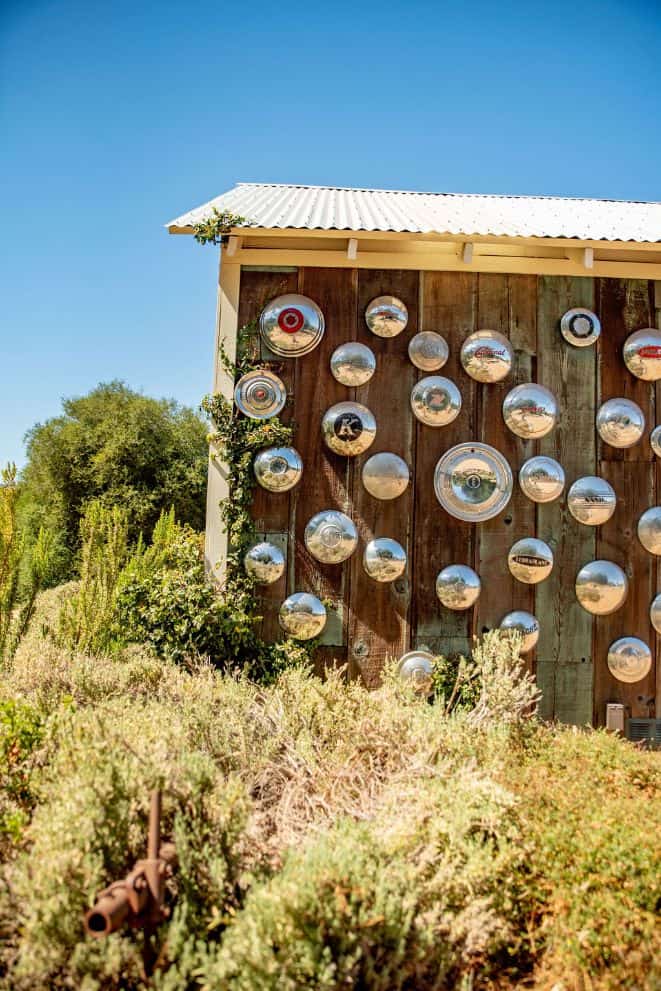 We're the top-rated rustic barn-style venue among Sonoma county wedding venues.
California wedding couples love MHE.
People travel from the Bay Area, Napa Valley, Santa Rosa, SoCal, and even further to have their destination wedding here.
Take some time to explore the area; many couples love to go wine tasting and visit the historic Sonoma plaza. Francis Winery is also a favorite of ours to visit – an unprecedented tasting room bar!
Your wedding party will love having a total experience surrounding your big day.
Whether you want all-inclusive wedding packages (we can make it happen) or want to customize everything with a wedding planner, we can work with you.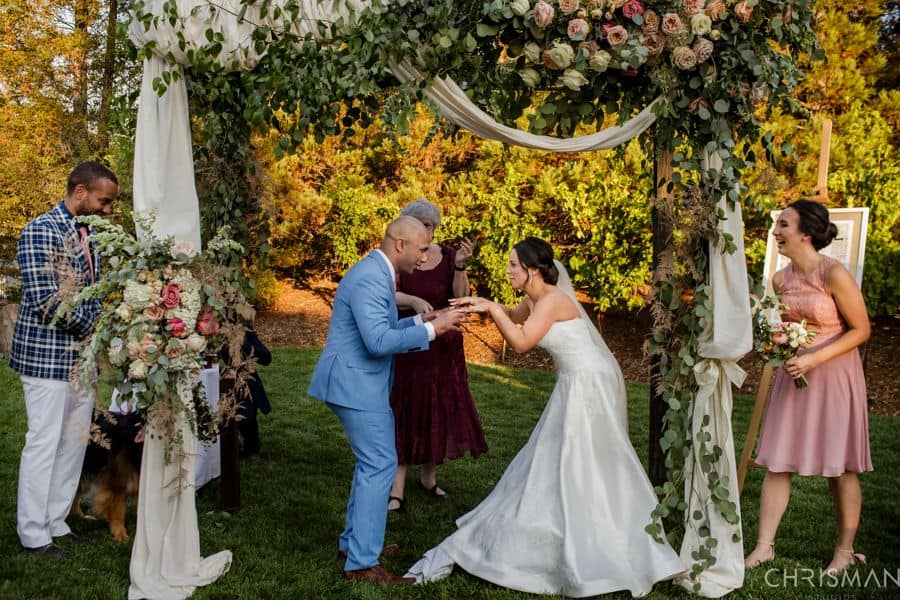 Host your outdoor wedding in an enchanting location.
If you're looking at Napa wedding venues, Sonoma Valley, or Sonoma wine country, you'll love the outdoor spaces at our event venue.
We wish you all the luck and love in finding the perfect venue + your happily ever after.
If you're looking for other Sonoma wedding venues, here are some to consider:
We've compiled a list of other Sonoma County wedding venues for you to browse.
Seven Branches Venue and Inn
Address: 450 W Spain St, Sonoma, CA 95476
Cornerstone Gardens
23570 Arnold Dr, Sonoma, CA 95476
Viansa Sonoma
25200 Arnold Dr, Sonoma, CA 95476
Seven Branches Venue
450 W Spain St, Sonoma, CA 95476
DeTurk Round Barn
819 Donahue St, Santa Rosa, CA 95401
Gundlach Bundschu Estate
2000 Denmark St, Sonoma, CA 95476
Hamel Family Winery
15401 Sonoma Hwy, Sonoma, CA 95476
Pachtner Sonoma
17141 Arnold Dr. Sonoma, CA 95476
Villa Chanticleer
Address: 900 Chanticleer Way, Healdsburg, CA 95448
You can also look in Napa Valley for Napa outdoor wedding venues.
Napa Valley is a place of beauty, romance, and excitement. It is a place where you can relax and enjoy the company of your loved ones while sipping on a glass of wine or champagne. Whether for a wedding ceremony or a corporate event, there is a perfect venue for you.
Sonoma Wine Country Weddings and Wedding Packages
Sonoma Wine Country is lesser-known than Napa Valley, but it is the best-kept secret in Northern California. If you want to have a wedding, spend less, and have a better experience, Sonoma is your choice.
Wine Country Wedding Venues and Ceremony Locations
Our rustic and elegant outdoor Sonoma wedding venues are located near beautiful Napa Valley wine country. We take pride in our ability to make your wedding day special and memorable.
Reception Venues and Event Places in Sonoma Valley
Our team of professionals is committed to making your vision come true by providing you with the best service in town. We have multiple ceremony locations with vineyard views, Redwoods, Oak trees, and so much more. Although we are not located in Sonoma Valley directly, we are very close and host many couples from Sonoma Valley.
Wedding Venues in Cloverdale
Mountain House Estate is at 38000 CA-128, Cloverdale, CA 95425.
Napa Sonoma Wedding Venues
Napa Sonoma wedding venues are a popular search, and the two wine country areas could not be more different. Napa is very small and secluded, while Sonoma is more open and spread out.
Should I choose a winery wine country wedding venue for my celebrations?
A wine country wedding venue is a great option if you don't choose a winery. Unless you want to be forced to only drink their wine, pay corkage fees for other alcohol, and have unwanted guests, we don't recommend having your wedding at a winery.
Santa Rosa Wedding Event Options and More
Santa Rosa, CA—The Sonoma County area is a beautiful place to get married. There are many great places for an outdoor wedding and even more spots that can be utilized as indoor venues.
Our rustic and elegant outdoor Sonoma wedding venues are an excellent choice for couples who want to get married in an outdoor setting but don't want the hassle of renting a bunch of items to make their wedding look beautiful. Nature is the best setting, and we curate and groom our grounds weekly.
Petaluma Wedding Venues: The Venue of Your Dreams
Petaluma, CA, is a cute town in California's Sonoma County. It is a small town that has been described as "quaint" and "charming." Petaluma is known for its wine, beer, cheese, and of course, its chicken.
This city is not only an excellent place for outdoor weddings, but it also has some of the best wedding venues in California. There are lots of Petaluma wedding venues to choose from
What is the best wine for your wedding reception?
We get asked this question a lot "what is the best wine for your wedding reception?" While we may be biased, my brother, Steven Alden, owns Murder Ridge winery (yes, there is a story behind the name). There is no shortage of wines to choose from for your wedding, so we suggest you go on a Sonoma wine tasting journey to discover for yourself.
What is the best winery in Napa and Sonoma?
The best winery in Napa and Sonoma…there are too many to list! We like wines from Dry Creek Valley, Russian River Valley, and Alexander Valley.
What is the best wedding venue in Napa?
We wrote a list of Napa wedding venues on our other blog, but of course, you are welcome to go on venue tours for yourself to find out.
What are the top outdoor wedding venues in Sonoma county?
Mountain House Estate is one of the top-rated outdoor wedding venues in Sonoma county. However, we encourage you to go on venue tours to choose the best venue for YOU.
Should I have a Sonoma winery wedding?
We don't recommend having a Sonoma winery wedding because you will only be able to drink their wine, pay corkage fees for outside alcohol, and possibly have unwanted visitors at the winery on the same day of your wedding.
Sonoma Winery Wedding Venues and Healdsburg CA Wedding Venues
Mountain House Estate is top-rated in the area among Sonoma winery wedding venues and Healdsburg wedding venues.
How can I narrow down the best wedding venues in Sonoma?
The best way to narrow down the best wedding venues in Sonoma County is to start by thinking about what you'd like your wedding day to look and feel like. Are you looking for a rustic outdoor venue or an elegant indoor one? Do you want a venue with a unique history or one that's more modern?
Wedding Venues Sonoma California and Sonoma County Weddings
That wraps up our page about wedding venues in Sonoma, California, and Sonoma County weddings, highlighting our venue! We are proud of all the hard work we put into our venue daily to make it a magical experience for wedding couples looking for a UNIQUE wedding venue.