Picking the maid of honor for your wedding day can be a difficult decision. There are many factors to consider, and you want to make sure that person is someone who will be there for you on one of the most important days of your life. Do you have a sister? She might be an obvious choice! But what about friends from work or school? You should think about who would best fit in with all of your other bridesmaids. This blog post goes into detail about how to pick the perfect maid of honor!
Some things you should consider when making this decision are:
who would be your ideal date for a special event

whose opinion do you trust most in challenging situations

does that person have any other responsibilities on the day of your wedding?
You also want to think about who can prepare for your wedding in advance and handle all of the responsibilities. And, if you're not sure about who to choose as your maid of honor, have a vote. You can use that when deciding on other wedding party members too. They'll all appreciate being included and will be more likely to want to help out in any way they can with the day-of duties. And remember: the maid of honor's job is not just for the wedding day! They need to be available and committed during the planning process as well. So make sure they are someone who can fulfill those responsibilities too.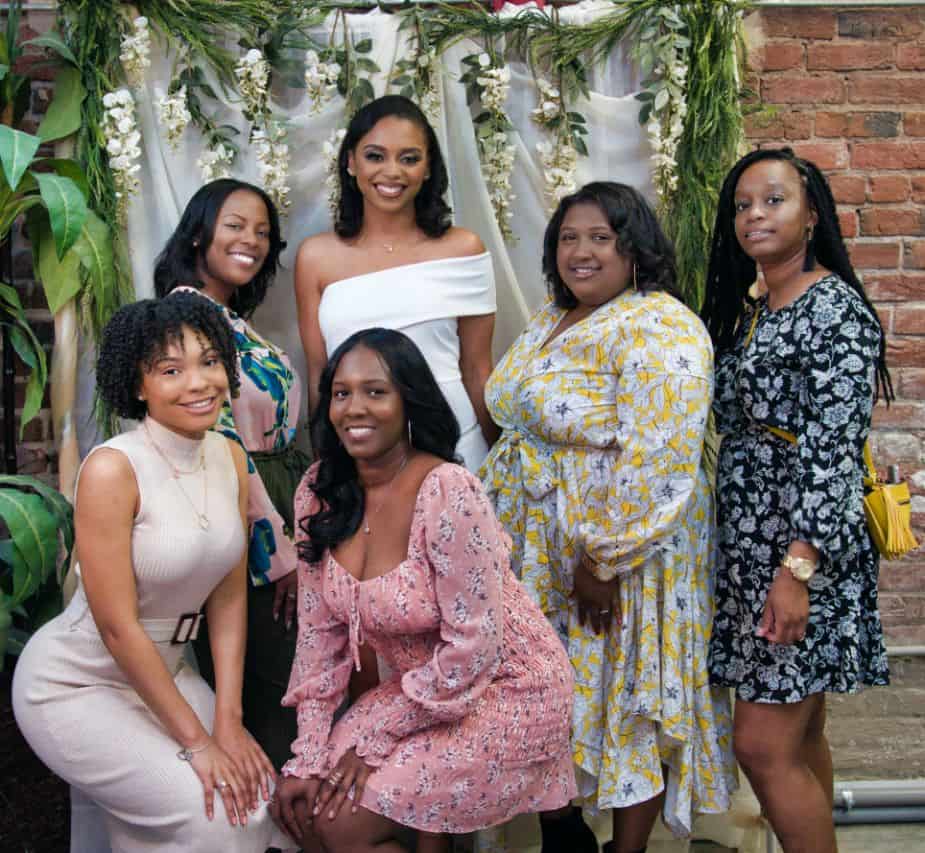 If you want to know more about the maid of honor responsibilities, here are a few:
Be there for the bride

Review the budget

Assist with wedding dress shopping

Be the liaison/point of contact

Mitigate/ease tension between the bridal party

Plan to bachelorette party

Prepare a speech for the reception

Kep everything moving

Help keep the bride calm on the wedding day
The maid of honor plays an extraordinary, critical role in your wedding day. It should be someone who will wear her heart on her sleeve and stay committed to you throughout planning your big day! Here are a few more tips to help you choose your maid of honor.
Don't overcomplicate choosing your maid of honor and bridesmaids.
There are so many emotions tied to your wedding day. You want to make sure that the closest people will be there with you on this special occasion. But how do you know what is considered close in a relationship? A person may tell you they care about you, but if you don't have any contact or spend time together, or if you grew apart, don't feel the need to include them. It would be best if you didn't decide with someone else's happiness in mind. Just because you were a bridesmaid or maid of honor in someone else wedding doesn't make you obligated to include them. It would be best if you didn't choose the bridesmaids standing next to you because of math problems or feelings of obligation. They should represent your most intimate and essential relationships. If you can't picture your wedding day without someone – they should be there!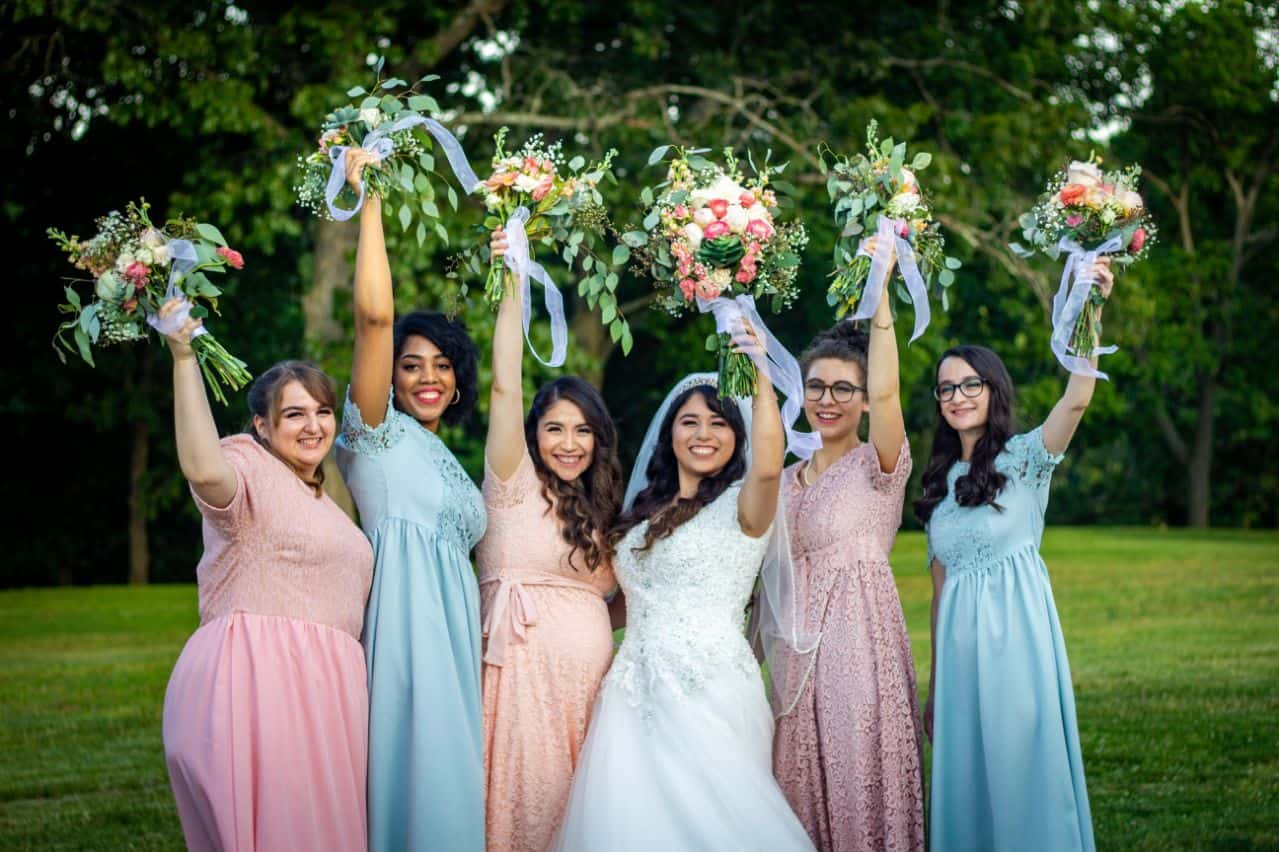 A family member could be your best play if you're having trouble deciding.
It's essential to choose the person you feel most connected with on your wedding day. No rules are saying that you need to pick a sister over friends, but if choosing family is what works for you, it might avoid any drama between yourself and your friend who thinks they should be a maid of honor. Friends often don't get too upset about not being chosen because they know there could have been some form of family expectation. 
Not every bride-to-be needs someone like her sibling/sister or a close personal friend to walk down the aisle at all costs; sometimes it's grandparents, mothers' sisters, or even fathers and brothers. 
You can have one, two, three, or even more maids of honor.
Choosing a maid of honor is one tough choice, but if you're not sure between two or three different friends and family members, why not pick all of them? Your maids of honor can share the bridesmaid duties and split responsibilities—or even delegate which tasks they'd like to handle. They could host the bachelorette party together or take on separate showers if that's more your style. The possibilities are endless!
You could choose to have no maid of honor.
I'm sorry, but this probably isn't the answer you're looking for. But a maid of honor is an important position to fill, and you may feel like there's no one who stands out among your circle of friends/siblings/cousins. If that is the case, then don't worry about sticking with tradition. There isn't a rule that says you need a maid of honor. You're welcome to have 3 or 4 or 15 amazing bridesmaids who pitch in and support each other (and you!) equally instead.
You can have a man of honor instead.
Who says you need a maid of honor? Men can be groomsmen, and your brother could serve as the "man of honor." Gender rules are outdated, so don't worry about it if that's what feels right for you. Some fantastic clothing options can include whoever is in the wedding party, whether they're male or female, such as ties or coordinating bowties.
Your wedding party members and attendants should be the people you feel most connected to.
Don't let other's opinions get in your way. Even if you were the maid of honor at your friend's wedding, it still doesn't matter who is or isn't on the list because this decision is up to you. Other friends might be offended if they weren't chosen or even asked for a role in the wedding party, but it's not about them – it's all up to you!