Welcome to Mountain House Estate – Your Rustic Barn Wedding Venue
Welcome, you're probably here because you're searching for barn wedding venues. Look no further! Welcome to Mountain House Estate, your picturesque and charming barn wedding venue nestled in the heart of California's wine country.
Your Reception at Our Event Barn
At Mountain House Estate, we're excited to share the beauty of our rustic barn wedding venue and the flexibility it offers for your wedding ceremony and reception. We understand that your wedding should be an expression of your unique style and love story, and we're here to make it an unforgettable experience. Let's embark on this journey together and explore why Mountain House Estate is the perfect canvas for your rustic wedding dreams.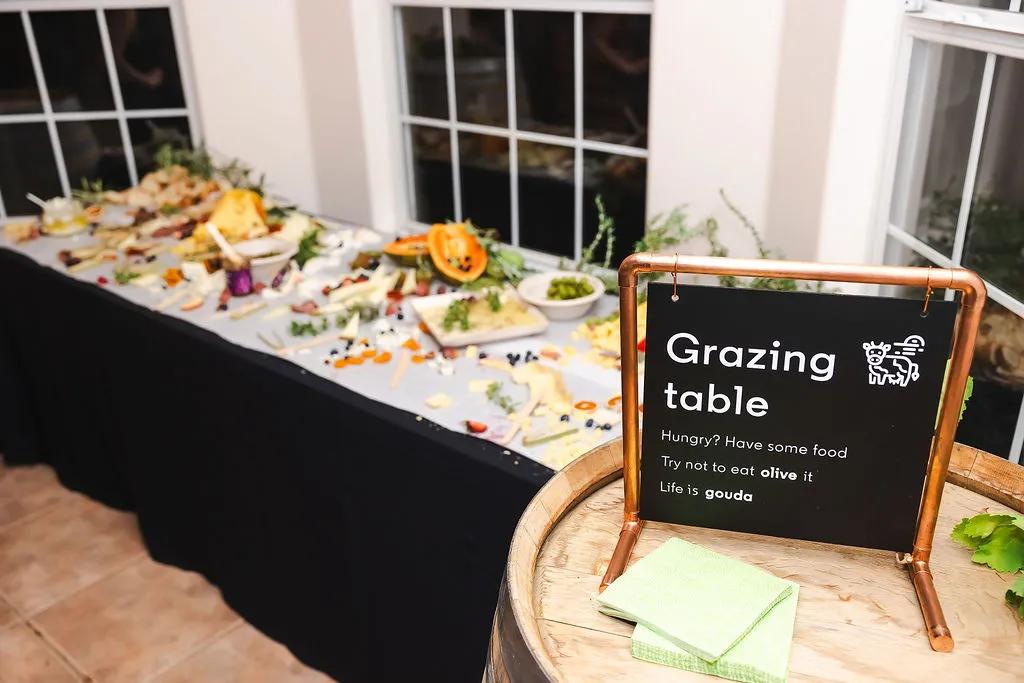 A Private California Wedding Barn in Wine Country
At Mountain House Estate, we believe in freedom, privacy, and flexibility when it comes to your special day. Nestled on 40 acres of pristine California wine country, our estate offers a picturesque backdrop of gardens, towering Redwoods, majestic oak trees, and rolling hills.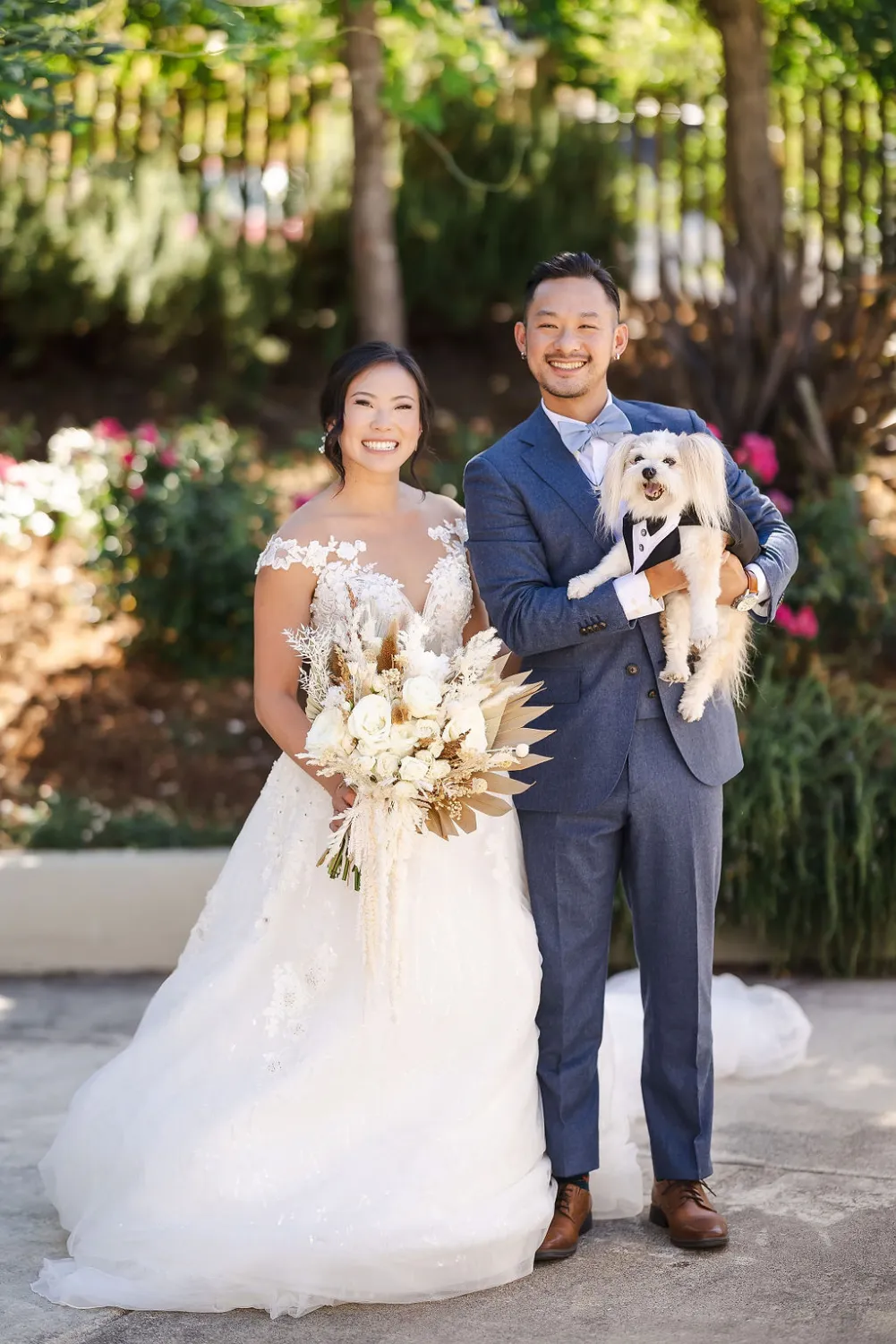 Here, you have the unlimited creative freedom to design your wedding exactly the way you've always dreamed of. That's why we proudly embrace the "BYOB" (Bring Your Own Booze) concept and let you handpick your vendors, even welcoming food trucks. At Mountain House Estate, we're renowned for our incredible photo opportunities, unparalleled flexibility, and complete transparency.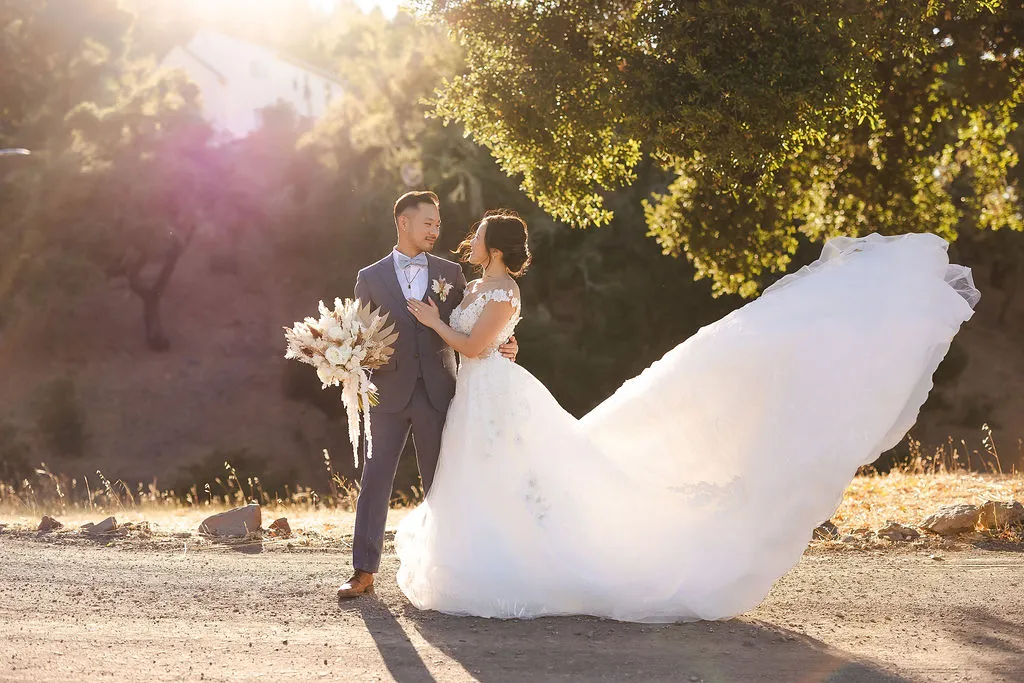 Audrey – Married on 09/18/2021
Rating: 5.0
Planning a wedding
"We are planning a wedding for late summer. So far John and Lane have been super helpful in answering all of our questions! They take great pride in their venue, which definitely shows as you walk through, every little piece is perfectly groomed. The venue is such a beautiful place, everyone should at least go check it out for themselves!"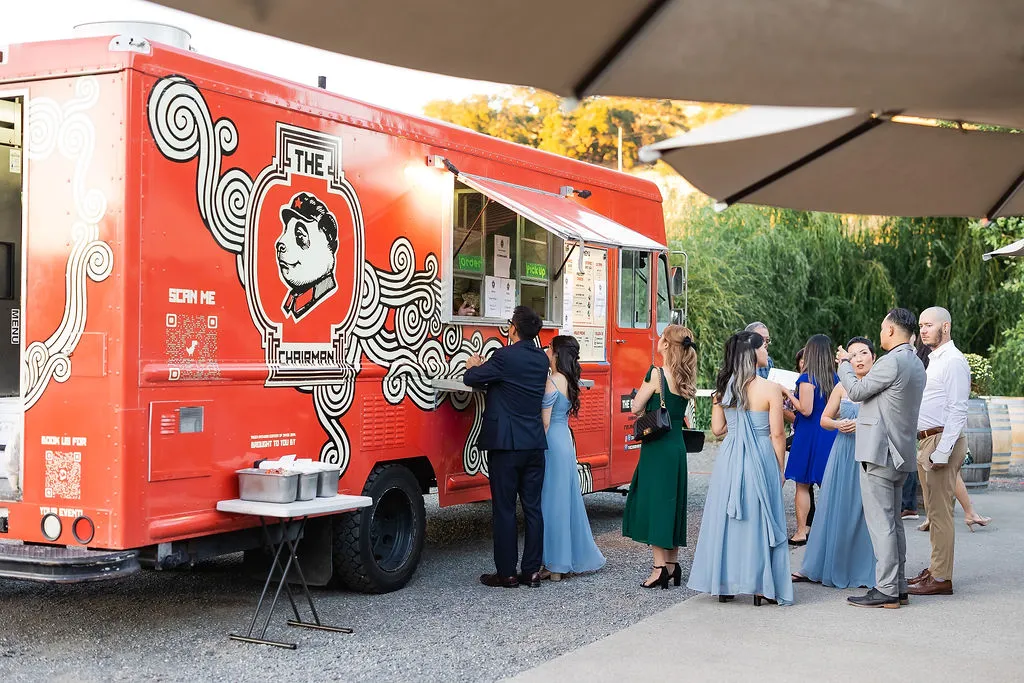 A Romantic Wedding Barn Reception Like No Other
If you're seeking a more relaxed, charming, and off-the-beaten-path wedding venue in California, Mountain House Estate is your ideal choice. Tucked away in the heart of wine country, our private estate is close enough to civilization to be convenient, yet far enough to create that sense of romantic escapism for you and your guests.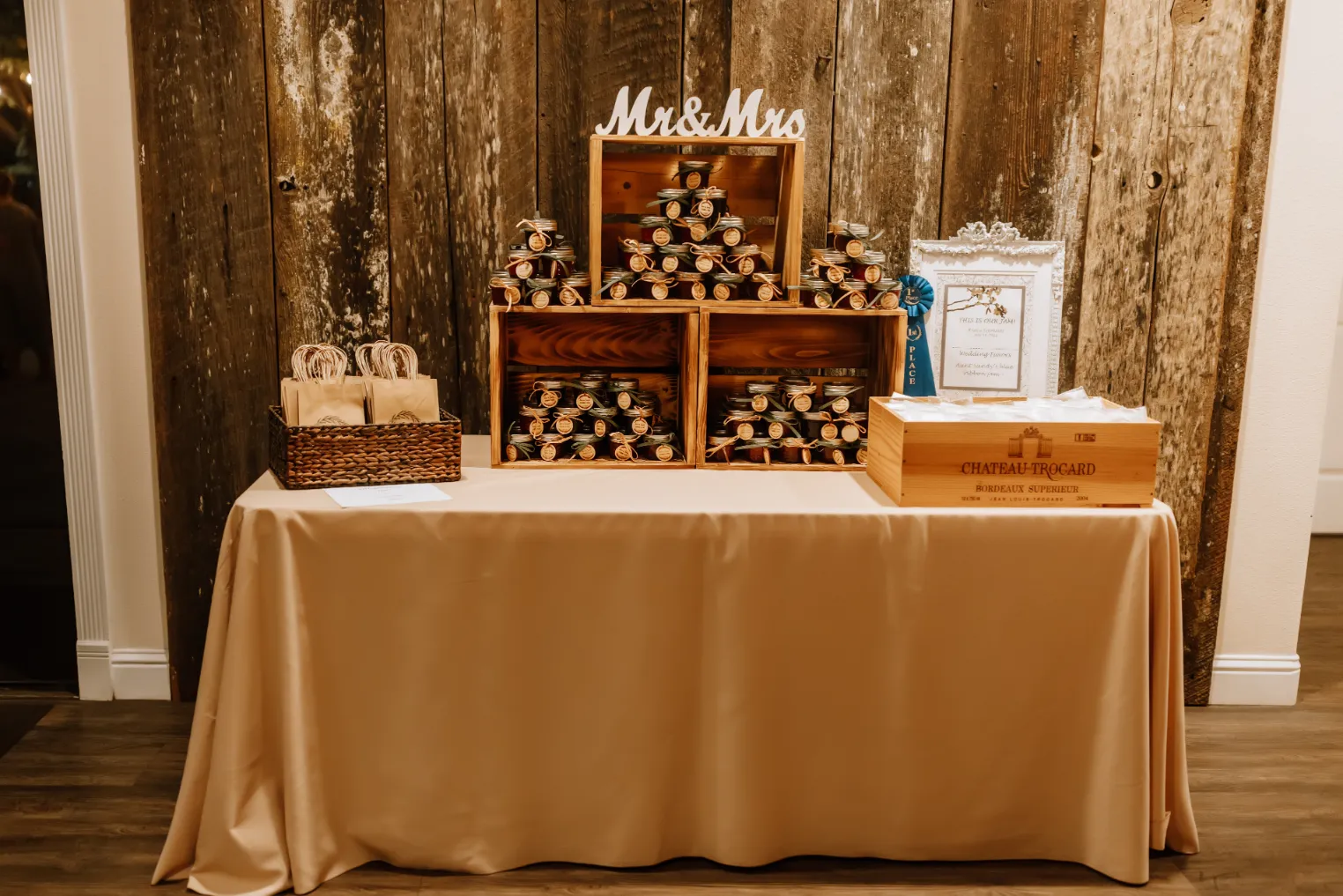 Julie – Married on 05/07/2022
Rating: 5.0
Best Day Ever
"This stunning venue truly speaks for itself. The second we stepped foot on the property, we knew it was the place for our wedding. It is gorgeous and truly plays off its natural surroundings, so we didn't even feel the need to decorate much. With all the different outdoor options for ceremony and reception spaces, as well as places for both bride and groom to get ready, it was amazing. Lane and John are so sweet and did so much more than just provide the venue. They helped us select our date, provided recommendations for many vendors, and were always quick to provide answers for any questions we had."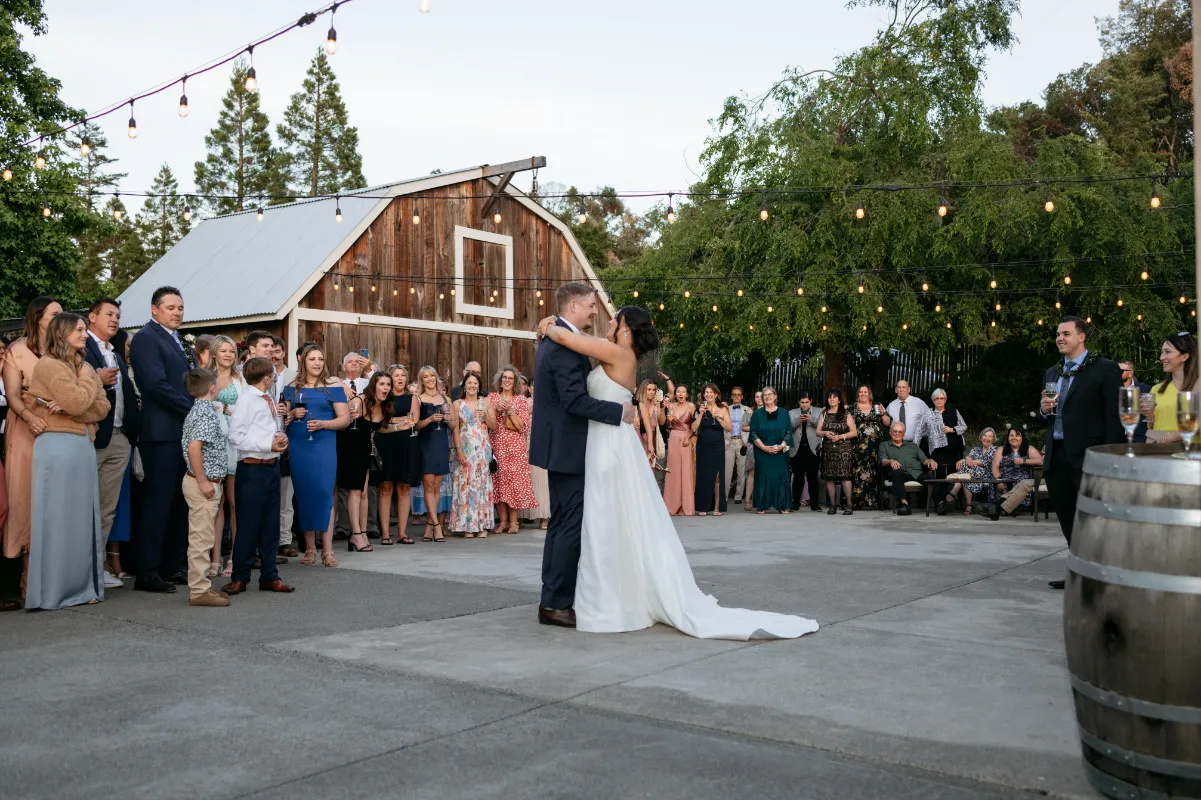 Multiple Enchanting Locations for Your Special Day
As a wedding venue that boasts both indoor and outdoor event spaces, Mountain House Estate stands out among Northern California venues. You'll find several breathtaking ceremony locations on our grounds, with the Oak Tree Terrace, private pond, barn, and Redwood trees being the most popular choices.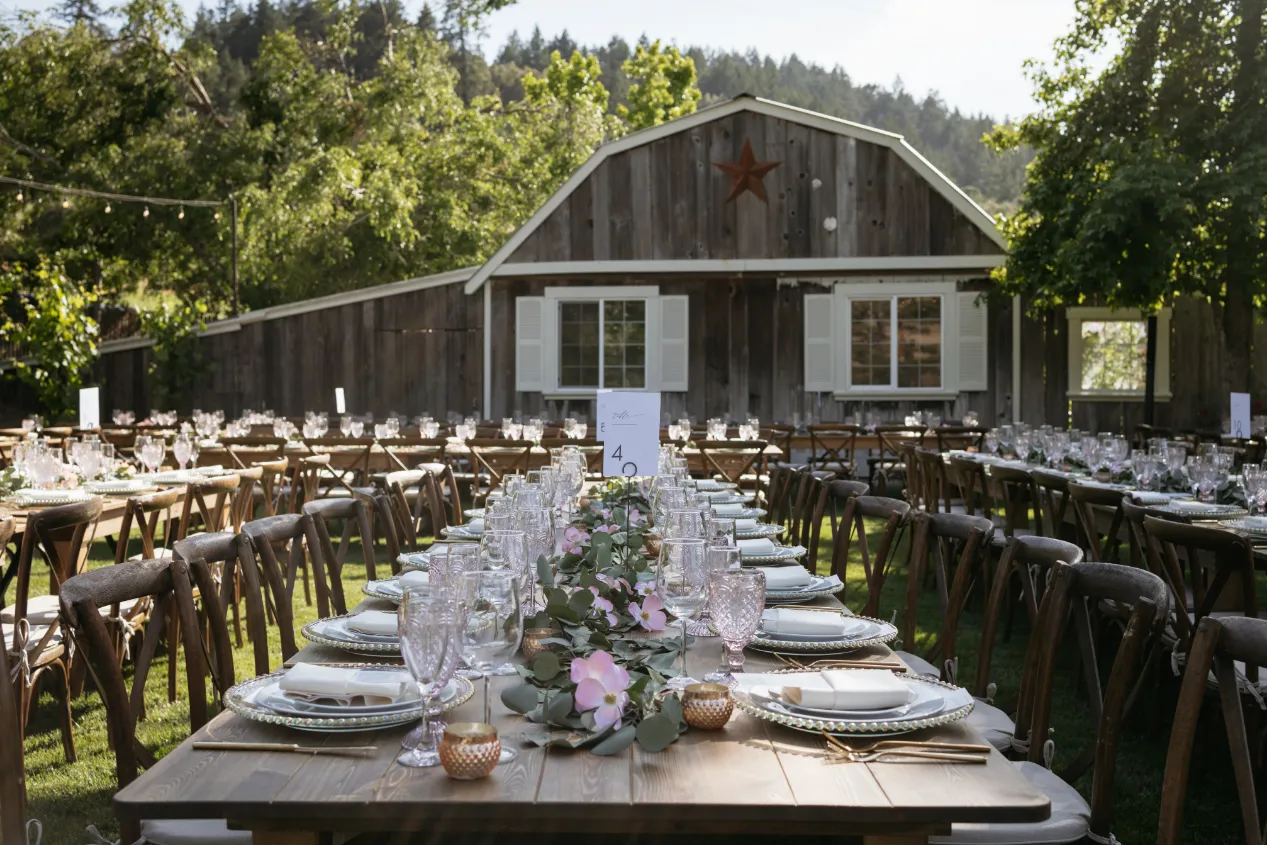 Getting Ready in Style
Prepare for your wedding in style. We offer three separate Ready Rooms to ensure that everyone has their own space to get ready and relax, do hair and makeup, and take gorgeous photos of you getting ready. The Juliet Prep Room is included in all packages, and the Oasis and Hangout can be added separately.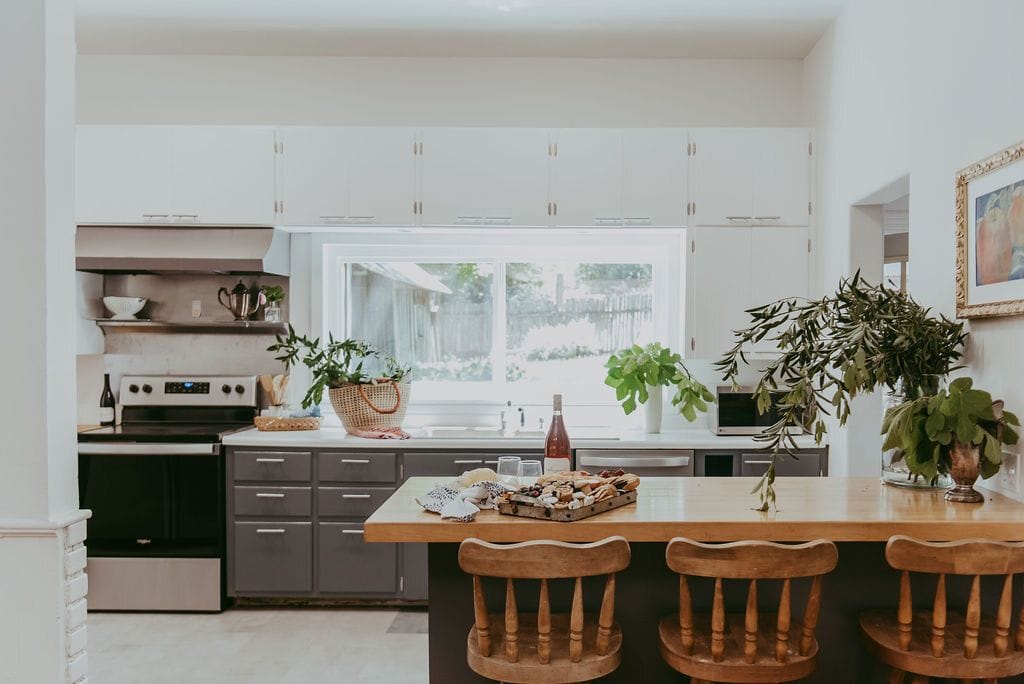 Convenient Lodging Right Next Door
Your comfort and convenience are our top priority. Our privately owned and operated lodging estate features a charming and beautifully appointed Victorian home with four homes. Set around a picturesque pond with gorgeous gardens and hillside vistas, our lodging includes:
The Victorian
4 bedrooms
3 bathrooms
Sleeps up to 15 guests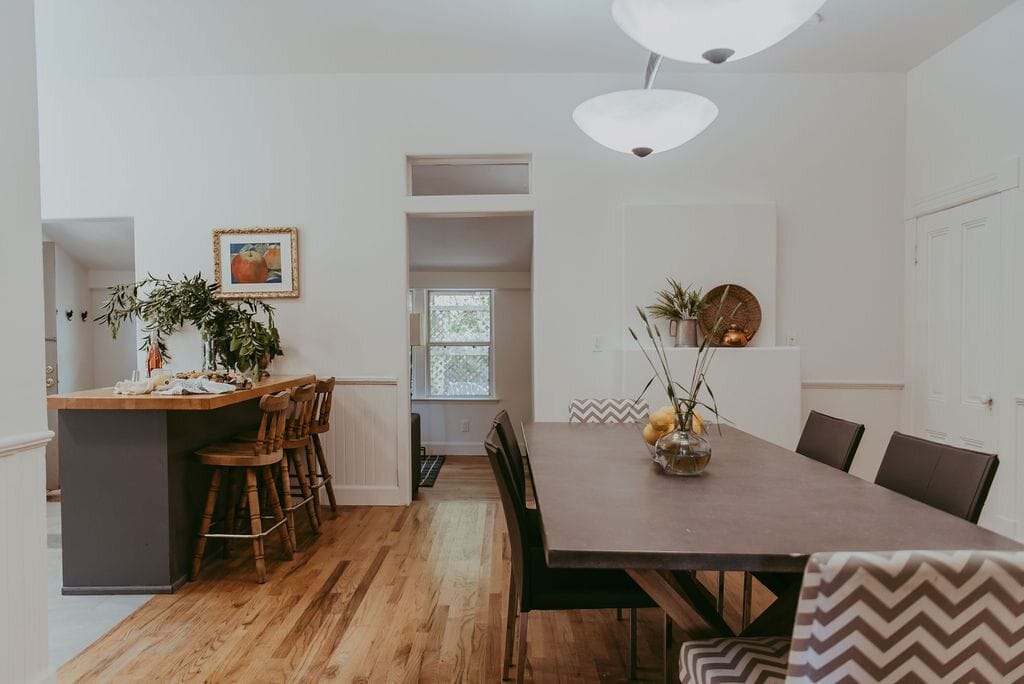 The Garden Cottage
1 bedroom
1 bathroom
Sleeps up to 4 guests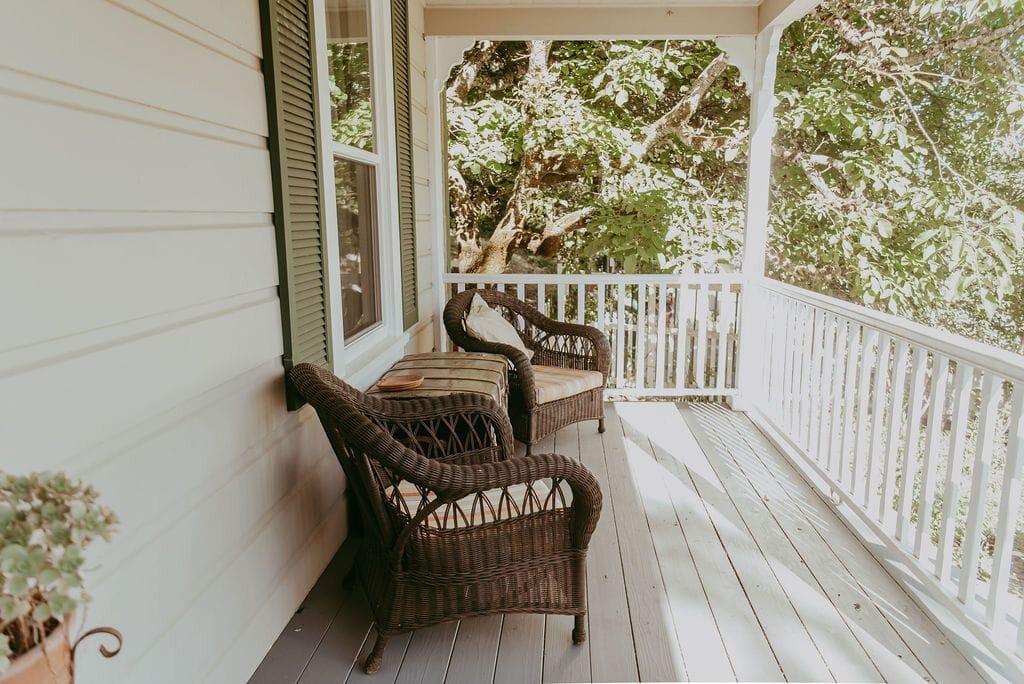 The Overlook Cottage
1 bedroom
1 bathroom
Sleeps up to 4 guests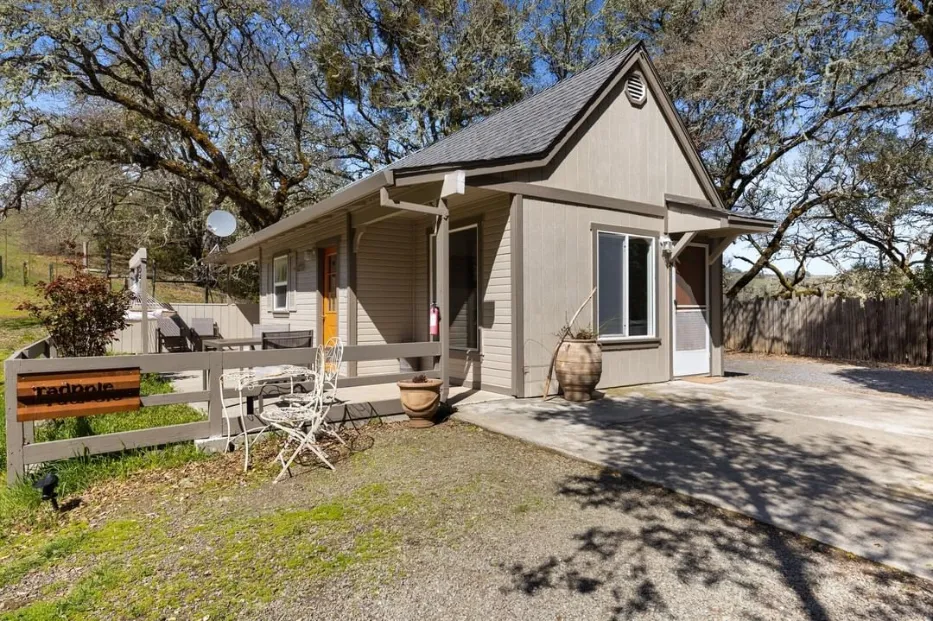 The Tadpole Cottage
1 bedroom
1 bathroom
Sleeps up to 4 guests
The Forest Cottage
2 bedrooms
1 bathroom
Sleeps up to 6 guests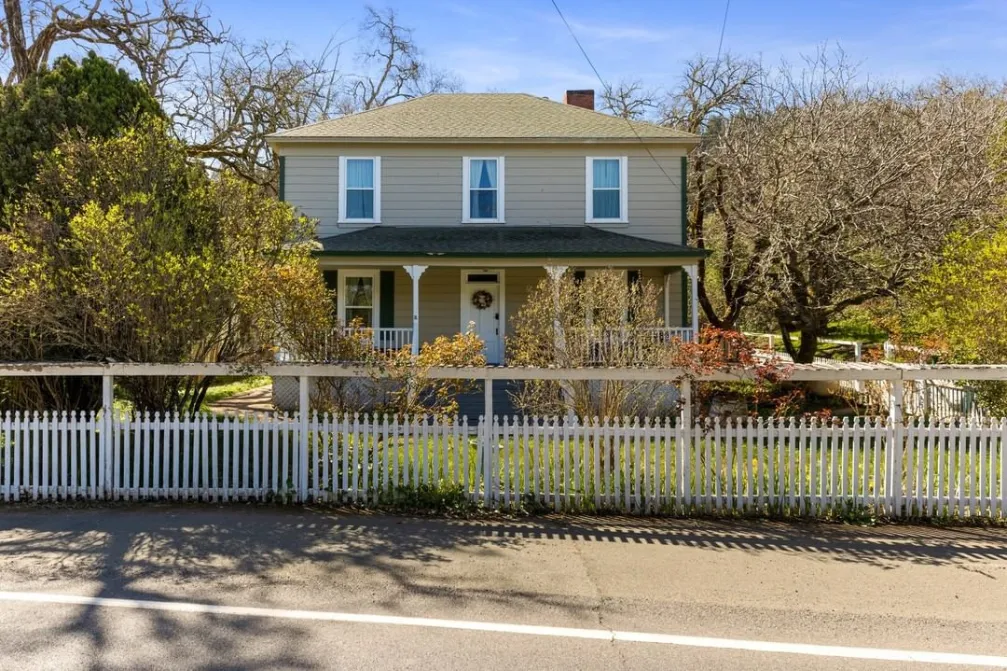 Rental of any of these lodging options includes private access to pond areas and grounds, full kitchens, WiFi, smart TVs, and all the comforts of home.
What We Offer at Our Barn Wedding Venue
At Mountain House Estate, we offer a range of services and amenities to make your wedding day truly special: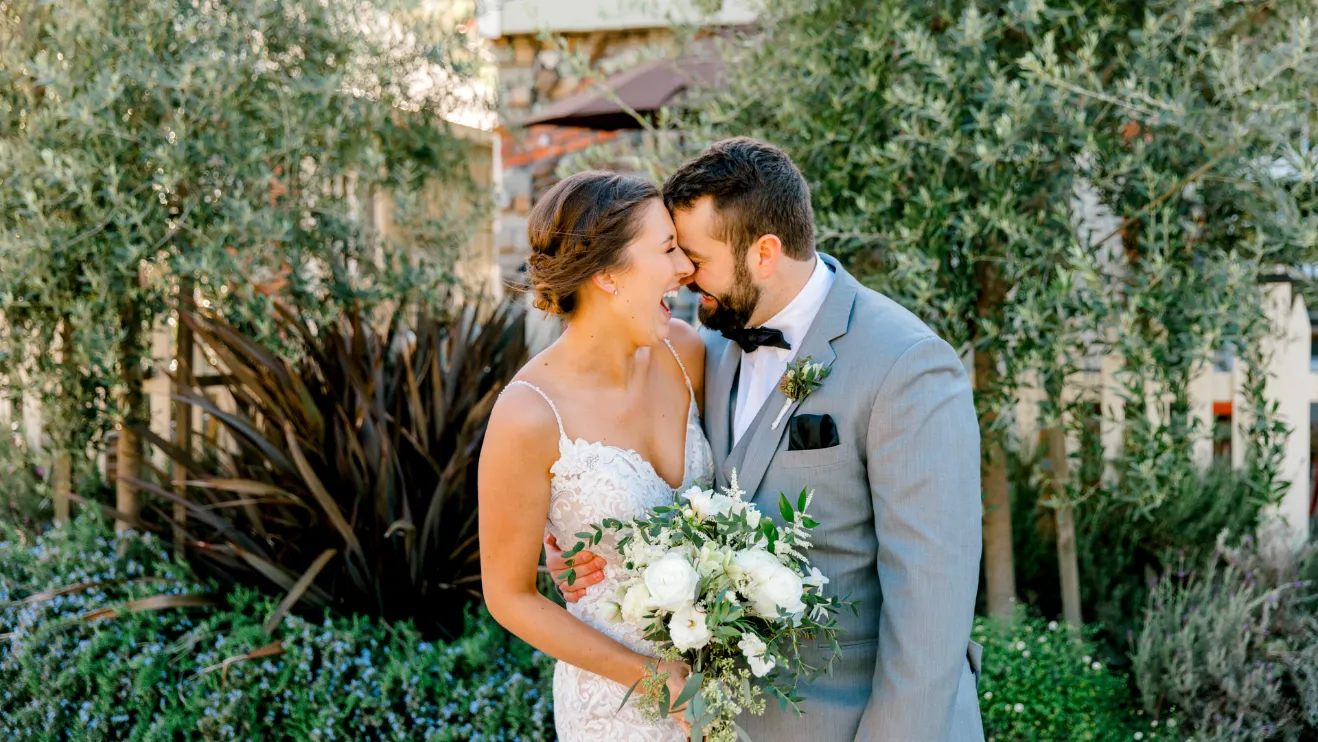 Exclusive Property Use: Enjoy exclusive use of our 40-acre property on your wedding day.
Lodging: We have lodging options right next door that can sleep up to 34 guests in five separate homes.
Engagement Photoshoot: Book your wedding with us and schedule a time to visit the property for a 2-3 hour engagement or bridal photo shoot.
Choice of Ceremony and Reception Sites: We have many indoor and outdoor options for your ceremony, cocktail hour, and reception, including the Oak Tree Terrace, the Pond, and our Indoor Barn. Our indoor spaces are climate controlled and have ADA gender-neutral bathrooms suitable for up to 250 guests. We provide space heaters to keep your guests comfortable if you have an outdoor reception when it's cold.
Planning App: We have a state-of-the-art event planning platform for free. We use Allseated, a software you and your wedding planner can use to create floor plans to scale, seating charts, tables, chairs, decor, manage guest lists, and much more.
Wedding Vendors: We have a carefully curated list of wedding professionals and allow you to bring in your vendors of choice. Clients can choose vendors not on the list but should discuss it with us first. We don't take kickbacks or commissions from vendors as some other venues do, so this is our honest feedback and insight.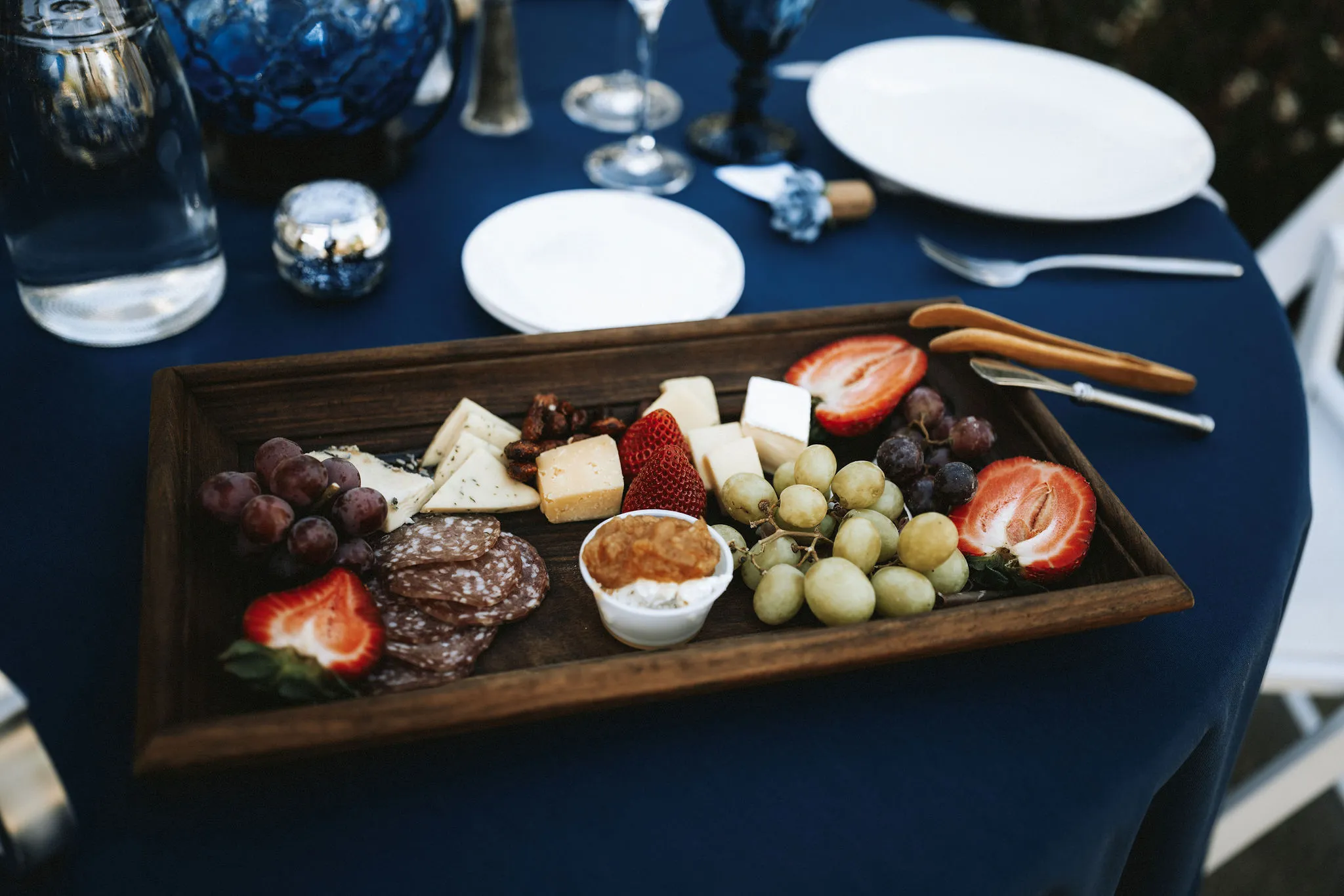 Audrey C. – Married on 09/17/2021
Rating: 5.0
Gorgeous and very helpful venue!
"I love how Lane and John who own MHE have a nice list of vendors that they have used in the past. It makes it so much easier to find your perfect match! Lane and John are so nice and they care so much about your special day, and they always tell us it's all about the bride and groom."
Extra Hours: You can add on additional early prep hours or late hours if you want to party later :)
Lighting Features: Our indoor lighting includes custom-built, dimmable lights and Edison bulbs, a great photo opp. Our outdoor market lights on the patio and lawn make for great wedding photos at dusk and nighttime. Our trees, vineyard, and Barn include uplighting.
Fire Pits, Music, and Entertainment: There is a lot of built-in value here. We include two fire pits and supply the propane. Our venue also has an amazing, built-in surround sound speaker system for music and speeches. For keepsakes, we include a freestanding selfie photo booth. We also have two dance floors, one inside the Grand Ballroom and the other on the Patio. Our venue has high-speed WiFi, which is great for live streaming your wedding and your guests posting your #weddinghashtag on their social media (unless you prefer an unplugged wedding). Finally, we provide many lawn games, including Connect 4, Corn Hole, and Giant Jenga.
Food & Alcohol: BYOB – beer, wine & mixed drinks allowed. There is no required alcohol purchase, saving you tons of money. We have several recommended caterers and also allow food trucks. Our venue has a dedicated concrete pad for food trucks to park. For your caterer, we have a dedicated caterers prep kitchen, saving you lots of money with your caterer.
Photo Opportunities: We have dozens of locations on the property for your photo ops. Your wedding photos will have a wide range of backdrops. Our photo opportunities are one of the top reasons couples choose us – they're simply incomparable to other venues.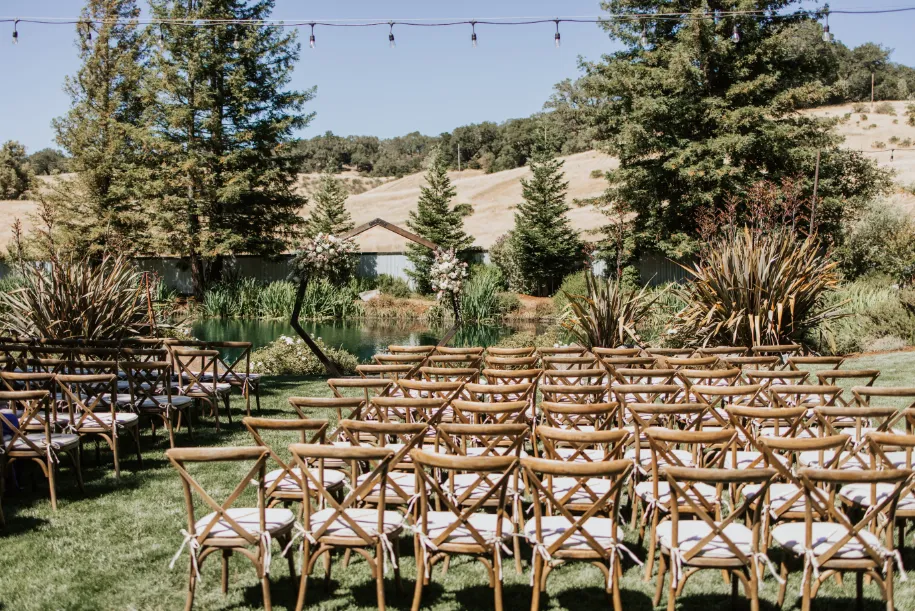 | | |
| --- | --- |
| Tables and Chairs | Quantity |
| 60″ round tables | Fifteen |
| 72″ round tables | Four |
| 8′ x 30″ rectangular tables | Four |
| 6′ x 30″ rectangular tables | Twenty |
| 4′ x 30″ rectangular tables | Four (for various uses) |
| 30″ round by 42.5″ tall cocktail tables | Five |
| White resin chairs | 150 |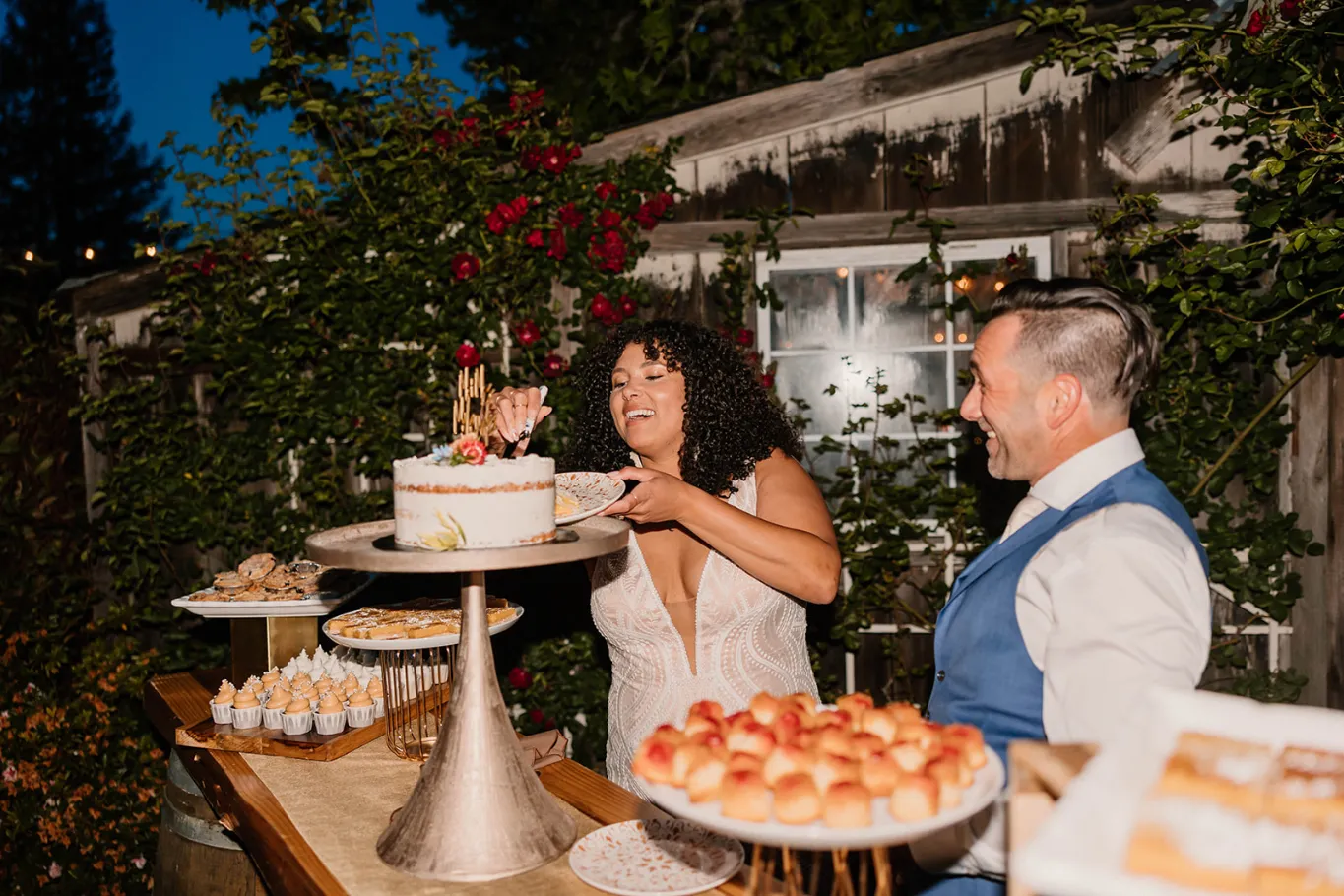 Furniture and Large Decor Items: Heptagon and triangle arches, market umbrellas, stylish bar stools, moveable wine barrels, three sets of gorgeous lounge furniture, and more.
Rehearsal Time: We include a 90-minute rehearsal time for you by appointment.
Smoking/Vaping Area: We have a stylish smoking and vaping area called the Smokin' Olive Lounge. There is also a Cigar Bar.
Parking Attendant and Security: Complimentary parking in our lit, gated parking lot with a parking attendant to help guests. We include a security attendant to keep your guests safe in case something happens or someone overindulges so that your night stays on track and uninterrupted, filled with incredible memories only.
Payment Plan: We accept a $1500 initial payment, then monthly payments are available. Most venues do not accept payment plans.
Sustainability Efforts: We use sustainable practices on our property and upcycle materials when we can. Many upcycled materials are repurposed around the property. These materials, both indoors and outdoors, provide fantastic photo opportunities. Our gardens implement water conservation and use recycled materials.
Safety Details: We are legally permitted. Many venues in the area are not and get shut down, which puts the couples in trouble to find another venue on short notice. Also, we carry commercial insurance for your safety and protection. Our staff is CPR & AED certified. Also, if the power goes out, we have a backup generator to keep the party going.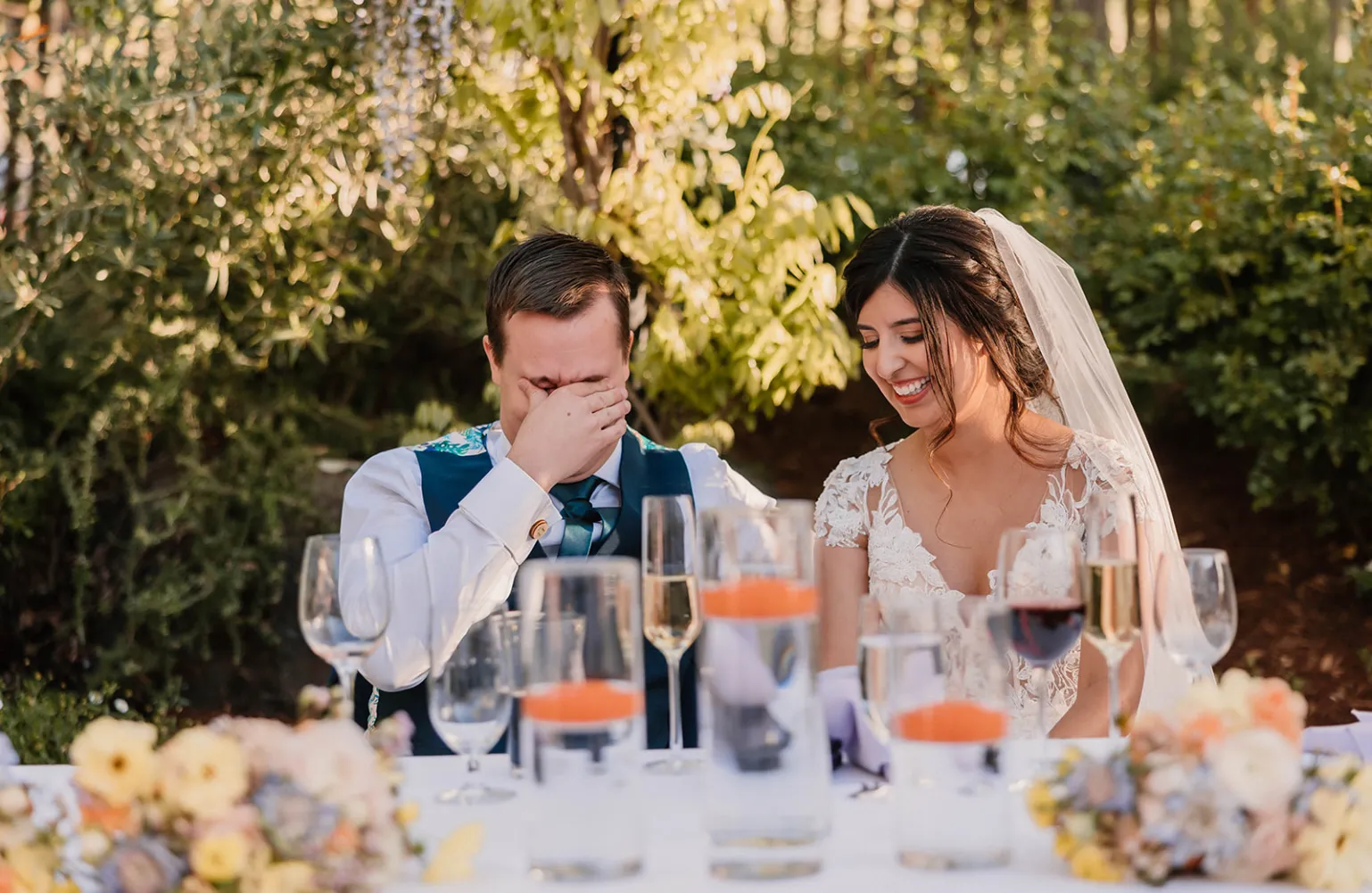 Myriah L. – Married on 05/26/2022
Rating: 5.0
Incredible Vendor
"John & Lane are absolutely wonderful. From our first tour, we felt welcomed and at home @ Mountain House Estate. They quite literally think of everything and the little touches make the big day even more special! The venue is beautiful inside and out. You've got so many options to personalize your day there."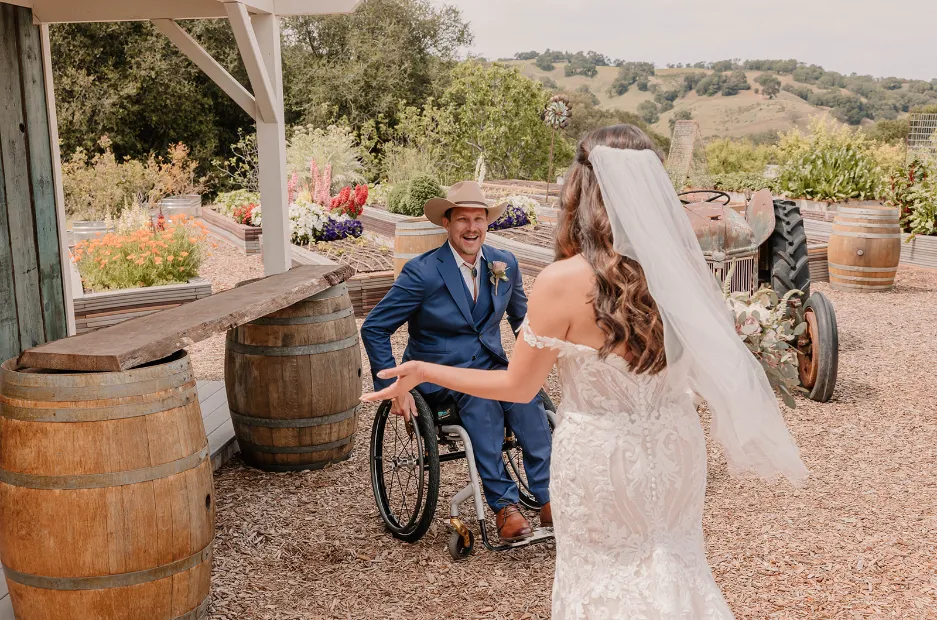 What We Don't Include for Barn Weddings
While we offer a plethora of services and amenities, there are a few things we don't include:
Your wedding planner and other wedding vendors, including catering, additional decor, and insurance ($100-$200). If you want us to include vendors, we can create an all-inclusive wedding package for you. Most of our wedding couples hire catering, photography, an officiant, florals, DJ.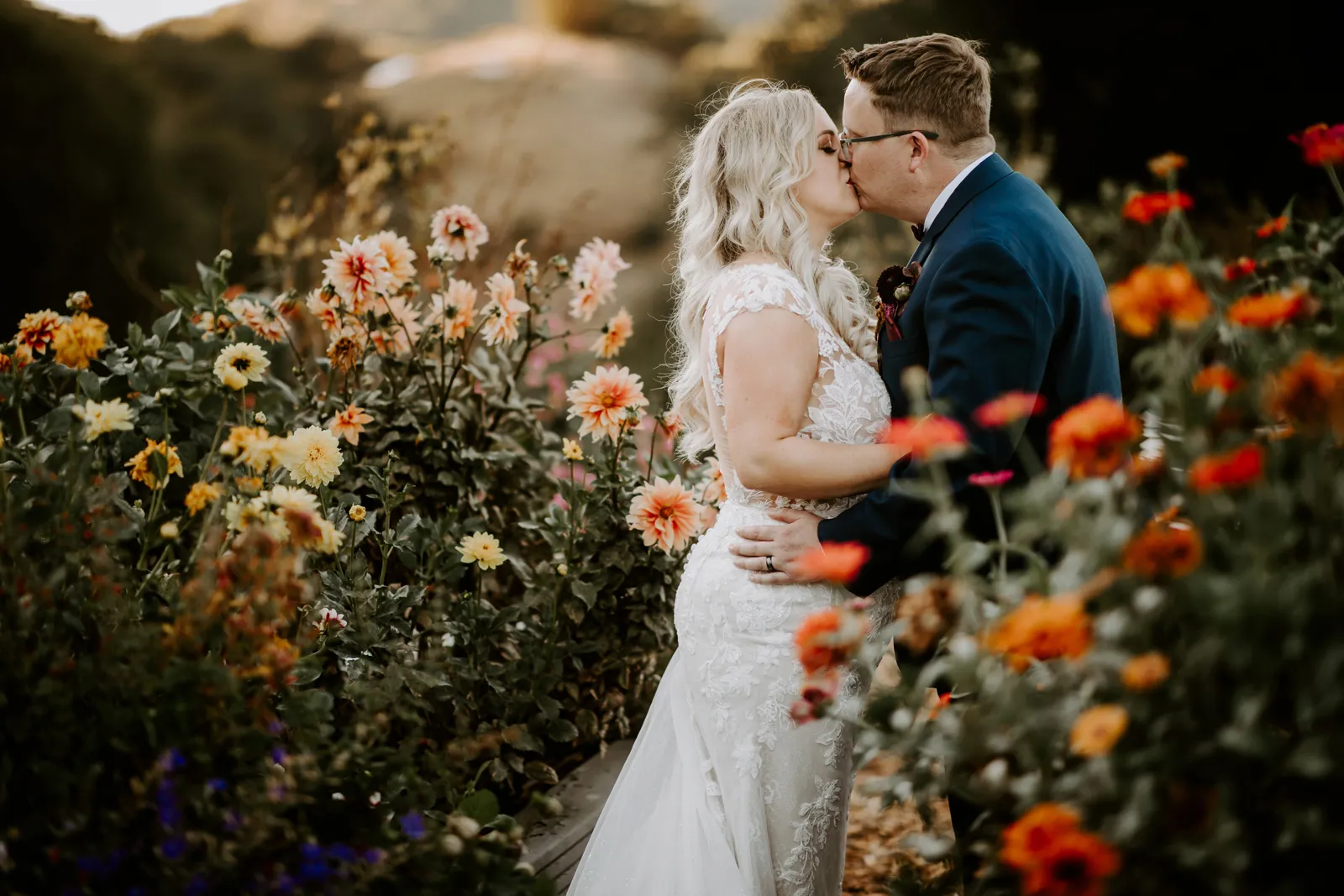 Reviews of Mountain House Estate's Barn Wedding Venue
Mackenzie F. – Married on 05/21/2022
Rating: 5.0
BEST venue experience
One of the first things that led us to choose this venue was the incredible property — the views, the versatility of the space, and the overall feeling. When we arrived at the venue, we were amazed to see that the photos on the website didn't even capture how amazing the property is. And to top it off, Lane and John (who own the property) were the friendliest, down-to-earth people who were so helpful, informative, and kind throughout the entire process. They are ALWAYS making improvements to the property, and were quick to give us a recommendation for any type of vendor or problem solving that we were looking for. I hope I don't have another wedding! But if I did — I'd do it here again in a heartbeat.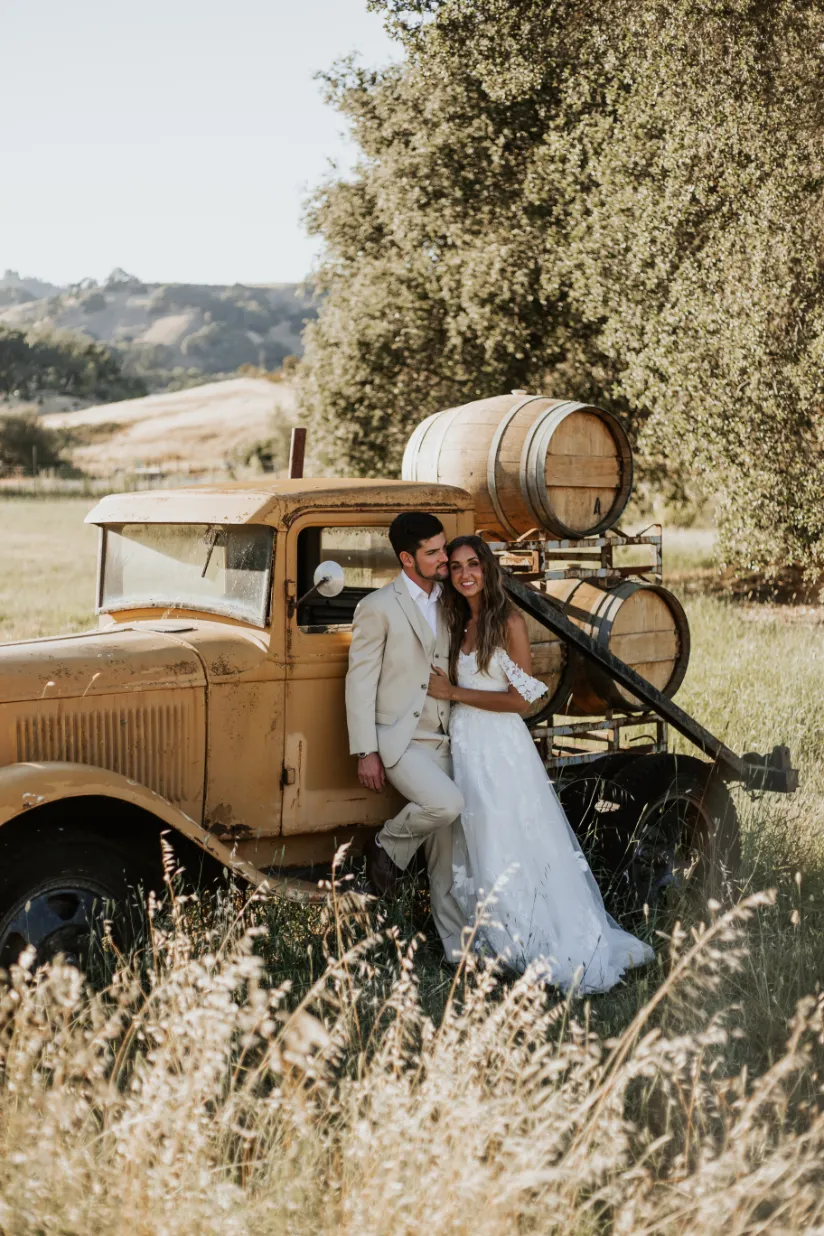 Sarah S. – Getting married on 11/06/2024
Rating: 5.0
Locked In with MHE
Our drive up was good no traffic no idiots. The road up was windy so don't pull over like we did for some Macdonalds, you'll be sorry. Anyways 5 minutes into the drive, the road starts to get narrow and you begin to wonder if you're going the right way. Signs are posted well in advance so you can't miss it. We pull up and Lane is there to greet us…WOW…WOW…WOW! At this point I'm not even out of my car yet. This place is huge I'm in awe; already picturing my day and that's a good sign! Lane leads us into the ballroom where I'm blown away with how the place is designed. The wood panel and finishes…
Jenna A. – Married on 07/29/2023
Rating: 5.0
Amazing Venue
Our wedding was perfect from the getting ready rooms to the party at the end of the night. This venue showed our families why we love where we live. So many great memories will be remembered forever. So many options and they really make sure your day is smooth and stress-free!
Megan Y. – Married on 07/07/2023
Rating: 5.0
Beautiful venue and wonderful owners!
Lane and John at MHE are the absolute best! The property is well thought out, maintained, and of course… gorgeous! Lane is so great at replying quickly and provides vendor lists with quality companies. The venue choice has been the easiest choice so far in the wedding planning. We toured MHE and knew we didn't have to look any further.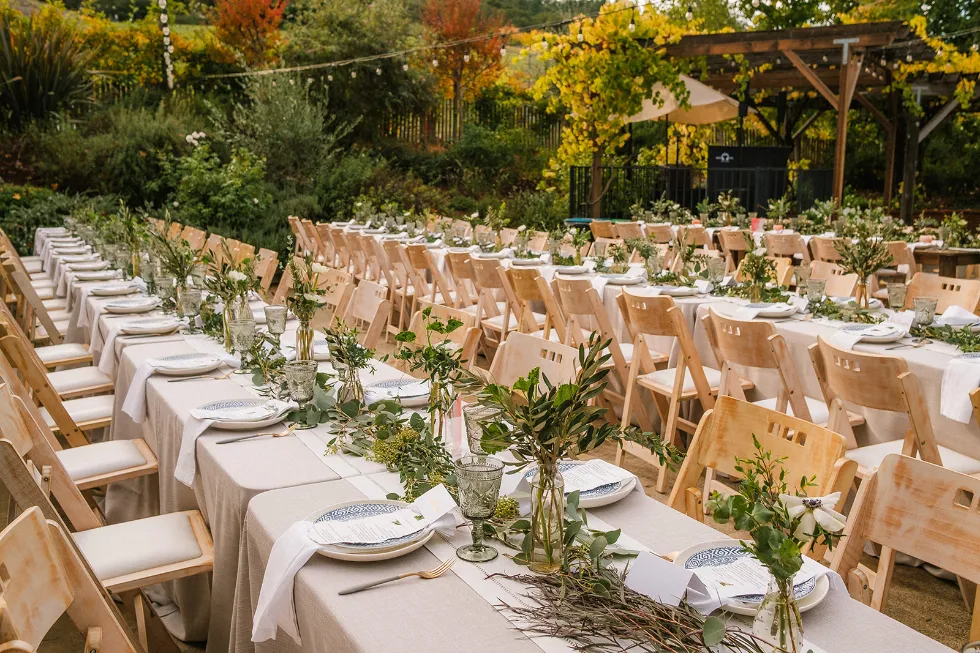 Other Places to Search for Barns for Weddings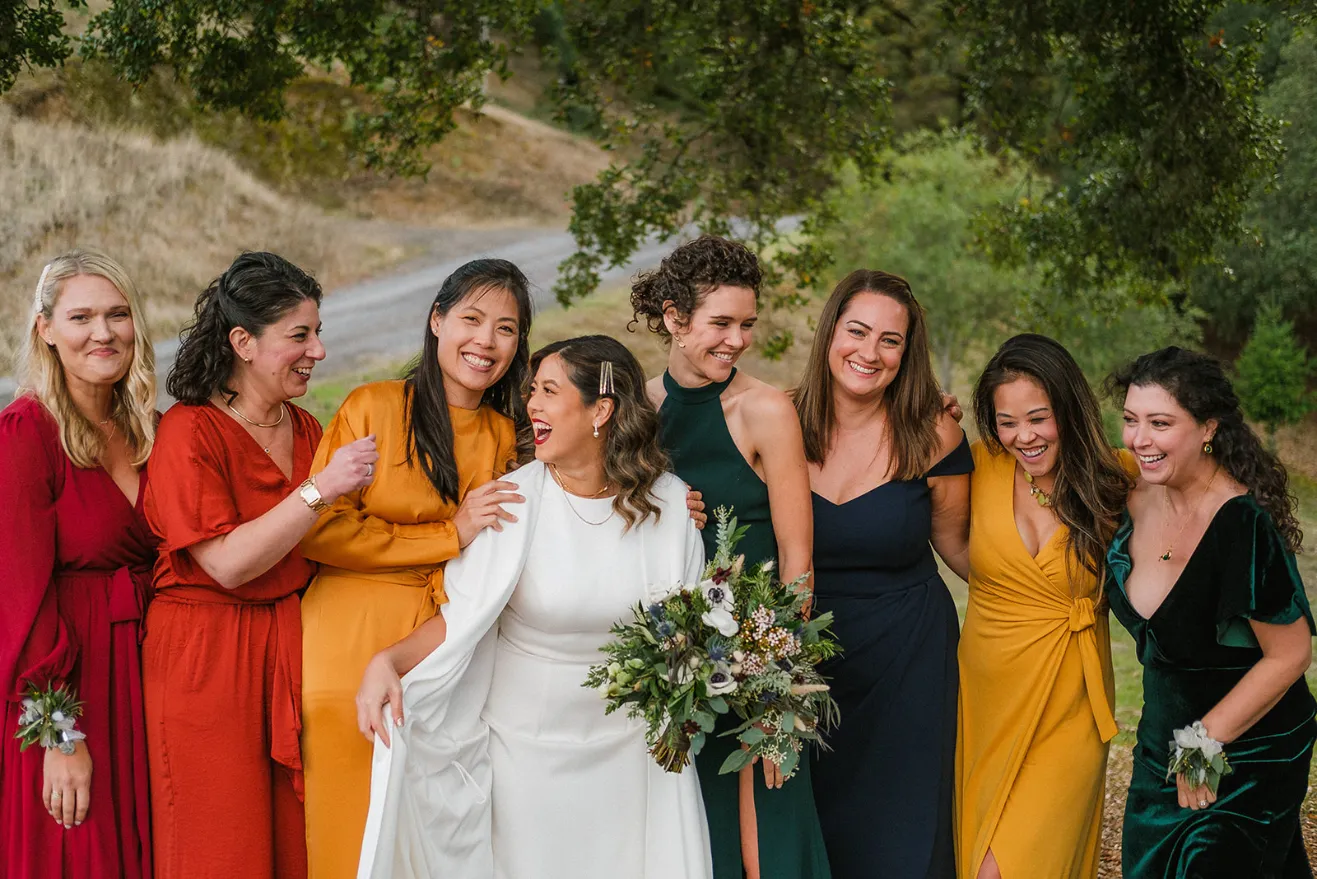 Your Dream Barn Wedding Awaits at Mountain House Estate
If you're looking for the perfect barn wedding venue in the California wine country, Mountain House Estate is your ideal destination. With its breathtaking landscapes, flexible options, and unmatched photo opportunities, it's the place where your wedding becomes a reality.
Visit us at: 38000 CA-128 Cloverdale, CA 95425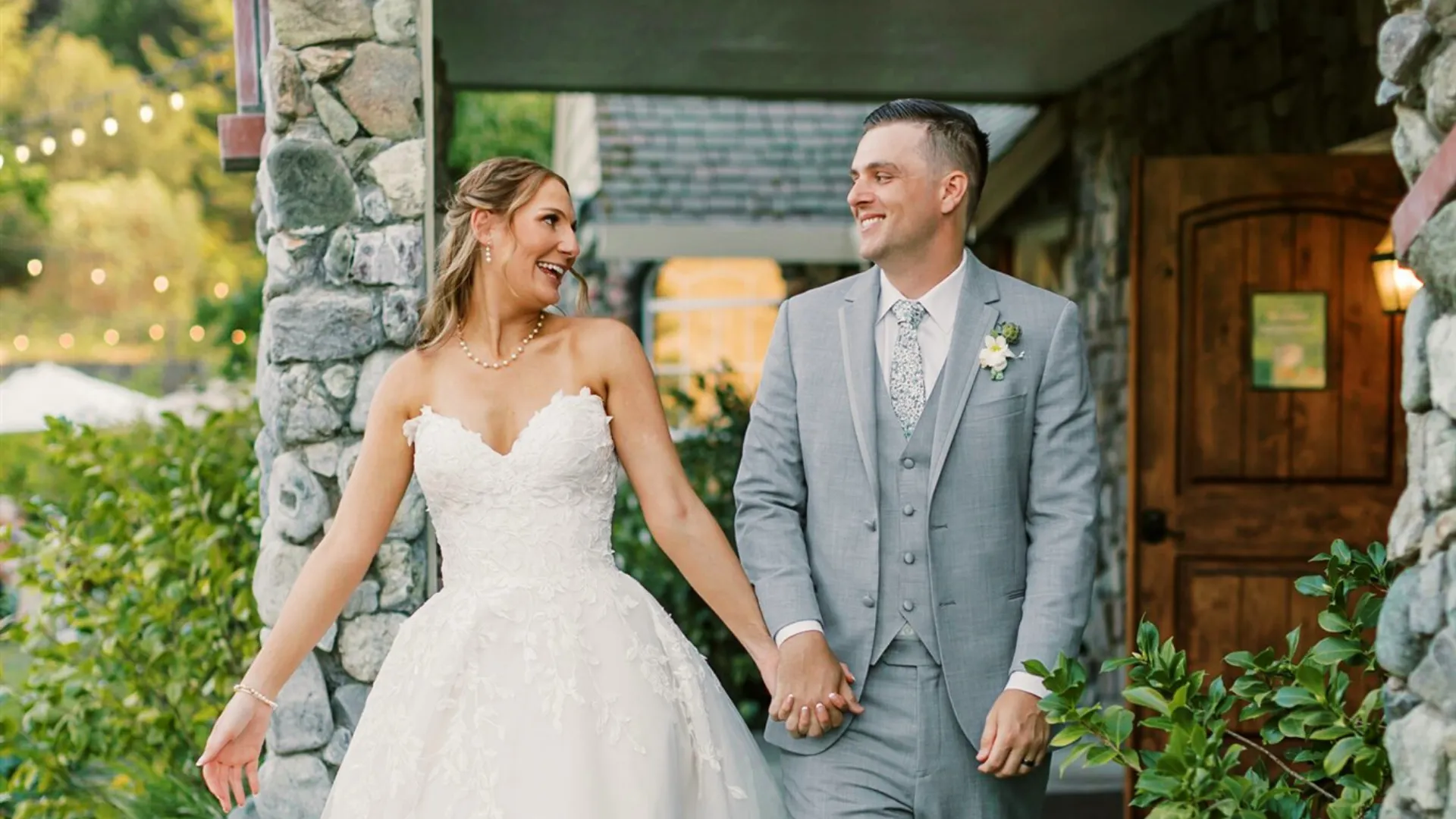 Lucas A. – Married on 10/22/2021
Rating: 5.0
Stop Search – Book Mountain House While You Can!
"A long-awaited wedding has finally happened! And it was everything we could have hoped for… largely because of this beautiful venue and incredible support of both Lane and John. Both my wife and I had worked previously in the catering business and had seen dozens of venues but none really could provide the stunning ambiance, attention to detail, support and management from the owners, and flexibility like when we range into weather complications or vendor issues – not to mention the price is very competitive for this area. Check out this venue ASAP they are in high demand but best of yet, you'll probably save some time because your venue hunting will end there!"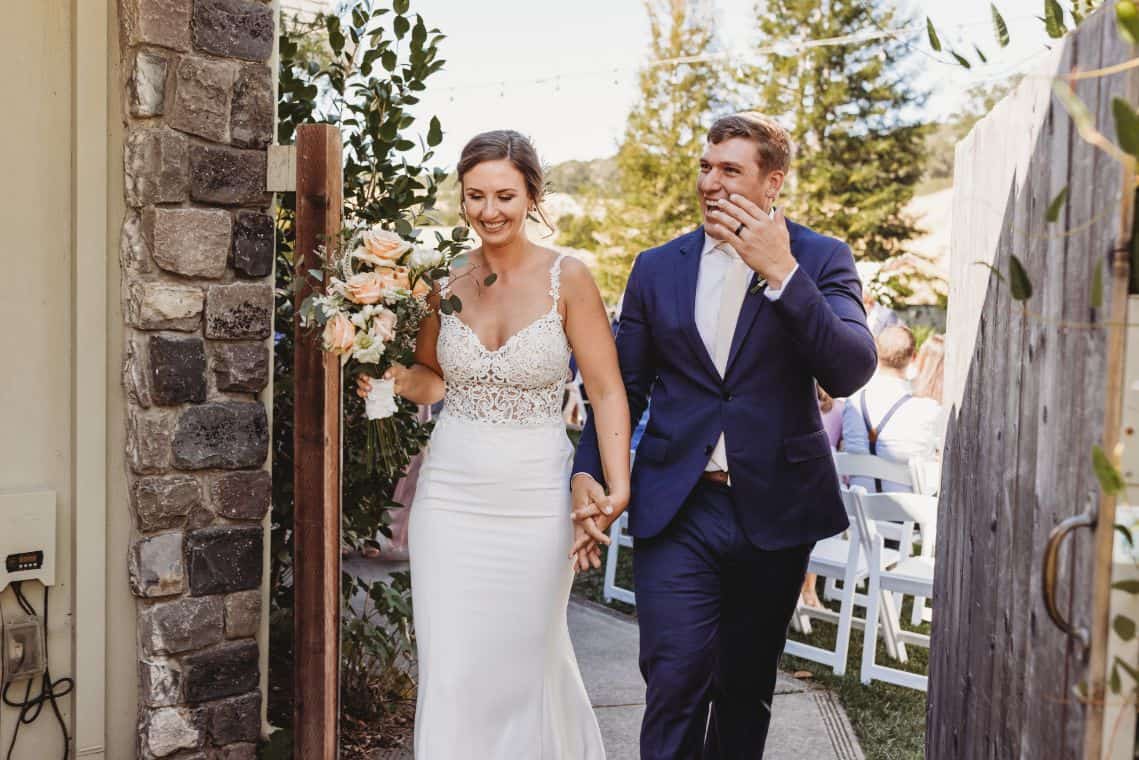 Contact us to schedule a visit or book your dream wedding today. At Mountain House Estate, your wedding is exactly your way.