Top Tips for Writing Wedding Vows that Rock
Wedding Vows 101
One of the biggest traditions when it comes to marriage is the exchange of wedding vows between the bride and groom. The vows aren't long, by any means, but the feelings, sentiment, and emotion that they convey can be very powerful, especially when they're written well.
That's the real challenge, of course, if you're tasked with writing your wedding vows; how to make them memorable. For some, the words flow like water from a faucet, splashing onto the page with grace and nuance. For many, however, writing wedding vows is like trying to push a boulder up a hill; long, arduous, and, when you're done, maybe not all that pretty.
For those of you in the latter camp, we've put together Wedding Vows 101: Top Tips for Writing Your Wedding Vows. In it, you'll find tips, advice, and actionable information you can use to write your wedding vows with as little stress and strain as possible. So get comfy, pour yourself a glass of fine Santa Rosa vino, and let's get started!
When Did Wedding Vows Start?
Before you start writing your wedding vows it's a good idea to learn about the history of the tradition and why it came about. History tells us that the first wedding vows, simple as they were, came from ancient Rome. Back then a man and woman would get together in front of a small group of family members. There they would simply agree to be married and it was a done deal.
In medieval England (1549 to be exact) the common book of prayer was written by the dioceses of Salisbury and York and contained the first written wedding vows. (For you ladies, this is where the controversial 'obey thy husband' statement started.) Fast forward to 1753 and the first Marriage Act. This act gave the different religious groups of the time the ability to write their own, specific vows.
Today you can use one of the traditional wedding vows that your particular faith follows or you can write your own (which, more than likely, is why you're reading this right now). Whatever your choice, non-secular or secular, you'll be following in the footsteps of millions who've come before you.
READ > The Most Romantic Wedding Vows and Traditions from Different Cultures
Part 1- Basic Tips to Get You Started Writing Your Original Wedding Vows
Below are 8 Tips to help you get started writing your secular wedding vows, unique wedding vows, or original wedding vows. They will give you ideas and inspiration about the vows themself as well as tips on how to write.
Tip 1- Don't Wait Until the Last Minute
Your wedding vows are going to be spoken In front of your officiant, pastor, priest or rabbi, your entire family, and your circle of friends. The last thing you want to do is throw them together at the last minute, so we recommend getting started right away. That will give you time to write, revise, and even procrastinate a tiny bit.
Tip 2- Use Keepsakes, Letters, Cards and Gifts for Inspiration
When writing anything you need inspiration. Writing wedding vows is the same, which is why you should surround yourself with keepsakes, cards, gifts, and anything else that you've gotten from your spouse-to-be. These objects will remind you of special dates, events, and occurrences that can inspire your words of love and devotion.
Tip 3- Agree On a Format Beforehand
If you're like most couples you'll probably want to keep your vows a little bit of a secret until the big day. However, agreeing on a specific format, length, and other ground rules, if you will, is a good idea. Things like humor, for example, might be OK with one of you but not the other. The length of your vows should also be agreed on so that you both stick to the same amount of words, more or less. Of course, nothing says that you can't write your vows together either, which some folks find extremely romantic.
Tip 4- Ask a Trusted Friend or Family Member to Read Your Vows
If writing comes naturally to you this might be a tip you can skip. If not, asking a trusted family member or friend to read your vows before you speak them on your special day is a great idea. Better yet, have them read the vows out loud to you so that you'll hear the words, cadence, inflections.  Non-traditional wedding vows can break the mold but you don't want to say anything that some might feel go overboard, especially your spouse-to-be.
Tip 5- Write. Stop. Write Again. Repeat
This is a great tip for people who don't write all the time; don't try to write everything in one sitting. Some of the best writers on the planet take breaks from their writing. That way, they can come back to it with a fresh mind, clearer outlook, or new inspiration. You should do the same. Take a couple of hours one day to write and then stop. Come back a day or two later, write some more and then stop again. Do this until you perfect your wedding vows and feel like they're as good as they're going to get. You'll be surprised how well this works, trust us.
Tip 6- Make a List of the Things You Love
If you're having trouble getting started putting words to paper (or to the computer screen) you might consider writing a list instead. List all of the things that you love about your special guy or special gal. Make another list of the things that you enjoy doing together or a list of the hopes and dreams you both have. Write everything down that you can think of without worrying about how it sounds. When you're done, you can then use your lists to inspire what you write and make your wedding vows unique.
Tip 7- Don't Get Too Personal
Yes, your wedding vows are supposed to be romantic and talk about the deep personal feelings you have for each other. That being said, don't go too far because, remember, all of your friends and family will be listening. You probably want to skip any inside jokes that no one else would understand or anything about your sex life (obviously). Then again, these are your vows and you can pretty much say whatever you want. As long as you both agree on it, go for it. (BIG TIP- Do NOT throw in a surprise personal reference that might embarrass your sweetheart. That could start your wedding day on a slightly sour note.)
Tip 8- Answer Your Own Questions
This is another tip for those of you who are having trouble writing. Make a list of questions and then answer them. This is a great way to inspire yourself based on facts that you already know. Here are a few good ones:
Where did you meet?
When was the first time he or she said: "I love you"?
What do you have in common?
What foods do you both like?
What was your first impression when you met?
What interesting things have you done together?
What do you love most about your sweetheart?
How have they inspired you?
What sports do you enjoy together?
Get the idea? You can ask a million questions like these and then use the answers to write your vows! They can be about anything you wish when you're writing original wedding vows. They can also be a great source when writing secular wedding vows.
Part 2- Step-By-Step Tips to Writing Your Unique Wedding Vows
In this section, we'll give you step-by-step instructions that you can follow (like paint-by-numbers!) and write your non-traditional wedding vows. You can use them as-is or customize them to your particular style.
Tip 1- State Who This Wonderful Person Standing Before You Is
Whether they're your best friend, the love of your life, the yin to your yang, or the Cagney to your Lacey, start with a statement that says just that. Here's an example: "My darling Greg, you are the love of my life, my best friend and the Fred to my Ginger.*" (*Fred Astaire and Ginger Rodgers, one of the greatest dancing duos of all time.)
Tip 2- Write Down the Things You Love About Your Spouse-to-Be
This next part is focused on the traits you adore about your partner. Maybe the thing that first attracted you to them or the trait that you find the most endearing. It could be the thing you miss when they're not around or the reason that you love them. Here are a few examples: "Since the day I first saw you standing at the water cooler, I knew you were the man for me." "I love you for the way you make me feel when we're together, and when we're apart."
Tip 3- Tell a Story About How You Met or Fell In Love
Many couples like to add in an anecdote about how they met, where they first kissed, etc. This can make your vows more memorable and give your family and friends some insight into why you've decided to marry (and how deeply you care for each other). Here are a couple of examples: "Since the day I first saw you helping that little child who was crying, I knew you were the man for me." "When you told me that you wanted to change the world and make it a better place, you changed my heart."
Tip 4- The Promise
This is the 'vow' part of unique wedding vows. It's here where you promise, as they say in many traditional wedding vows, "to have and to hold, in sickness and in health, for richer for poorer' etc, etc. Adding your style and flair here is why you wanted to write these vows in the first place, so go for it! Here are a few examples: "I promise to always be by your side, through all of the ups and downs." "I vow to always be faithful, and always be your best friend, no matter what the future might bring." "I promise to always root for you, cheer you on, and be your biggest fan'"
Tip 5- Add Some Humor and/or Romance (Or Both)
When writing secular wedding vows you're allowed to add in anything you like, including humorous and romantic vows. These can add a lot of uniqueness and spice and make them even more memorable. Here are some examples: "I promise to love you until my dying breath and never leave your side." "I promise to share my dreams, my secrets, and my innermost feelings with you always and forever." "I promise to never leave the toilet seat up and always give you fair warning if my mother is coming for a visit." (Be careful with that one!) "I vow to root for the Niners even if they're playing the Raiders."
Tip 6- Mention Things You Will Do Together
On your wedding day, you and your partner will be merging into a couple, a team, or a lifelong partnership (choose whichever term you like best). For that reason, you should mention a few of the things that you will do when you're growing together down the road. Here are some examples "Together we'll face the future without fear because we'll always have each other to lean on.": "As wife and husband, we'll grow together, learn together, and change the world together."
Tip 7- Remember to Add The Rough Stuff
We're talking about rough times, of course, which all couples inevitably face. It won't all be tea and crumpets in the future and you should be sure to attest to that in your vows. Like this: "Even if the road ahead gets bumpy, I promise never to pull into anyone else's driveway'" "I promise to be faithful during the best of times, the worst of times, and everything in between."
Tip 8- Wrap It Up in a Beautiful Bow
The last sentence in your original wedding vows should be one last promise to always be the one. It's the big finish, so make sure you make this last sentence count. For example; "You are the love of my life and I promise to adore you, cherish you and respect you for all the days of my life." "Today I give you my heart, my soul, and my trust, no matter what our future might bring."
Part 3- A Full Non-Traditional Wedding Vow Example
For those of you who want a little more inspiration, below is a 100% bespoke not-traditional wedding vow example that you can use if you like or customize any way you wish.
"My dearest Rosa, you are the dark chocolate to my crunchy peanut butter. Since the day I first saw you in your multi-colored scrubs comforting those scared children, I knew that you and I would one day be husband and wife. I promise to always be your loving man, your rock, and the tough guy who you can count on through thick or thin. Our trip to Borneo showed me that, more than anyone in the world, you are the woman I've been searching for. Together we will explore everything this planet has to offer, encouraging each other every step of the way. When things get rough, I will be there for you, holding your hand and drying your tears. Today I give you my love, and my solemn oath to be yours until I take my last breath."
We hope you enjoyed Wedding Vows 101 and that it's inspired you to start writing your unique wedding vows today. We wish you the best of luck with them and, of course, with your wedding itself! Also, congratulations!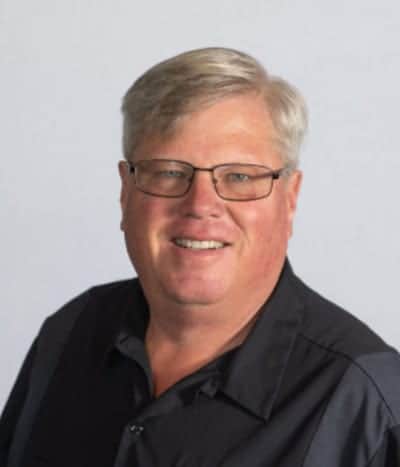 About the Author, John Alden
John Alden is a Wine Country Wedding expert and the owner of Mountain House Estate, a Northern California wedding venue located in Cloverdale, Sonoma County. Over the past 5 years, John has tirelessly worked to keep the property in pristine condition and has unmatched expertise about wine country weddings. In his free time, he enjoys working on classic cars in his garage.