If you're preparing for your upcoming wedding and you desire something extraordinary, fun, romantic, and rustic, then a winter wedding in California's wine country might be your perfect choice. Winter weddings in California offer fantastic deals, stunning visuals, and a touch of holiday magic.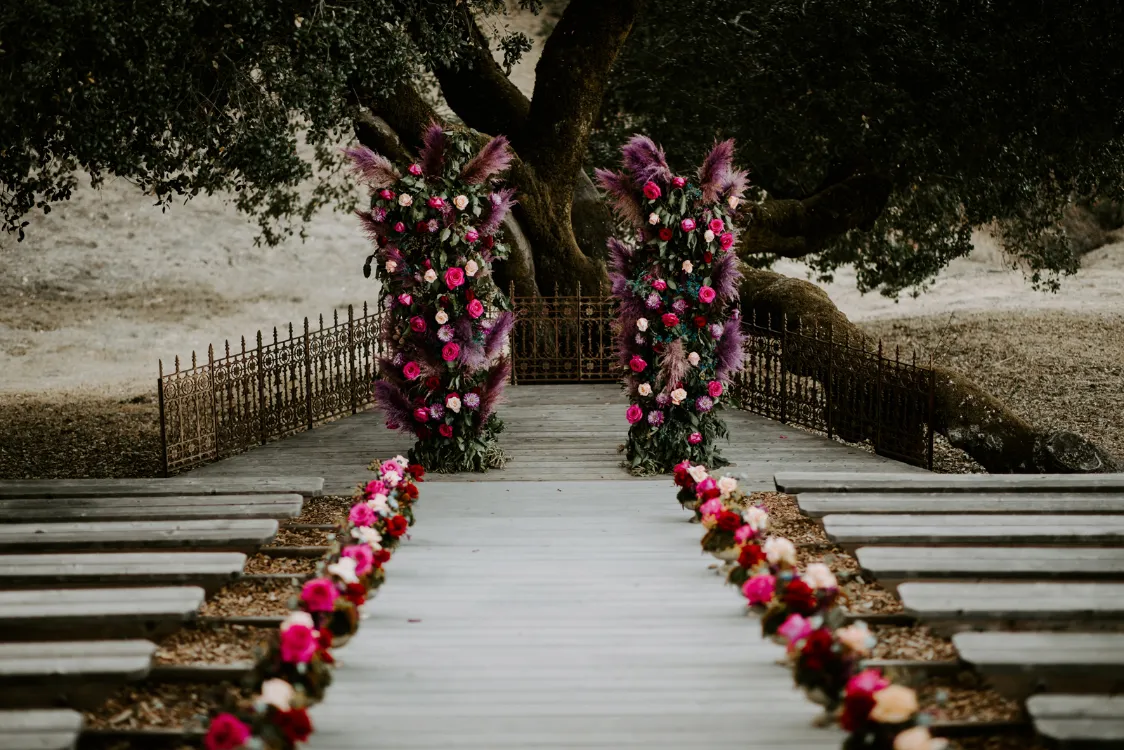 Mountain House Estate: A Destination in Cloverdale, CA
Among the exceptional winter wedding venues in California, one stands out – Mountain House Estate. In this article, we'll explore why it's an outstanding choice and how to plan a winter wedding at our remarkable venue.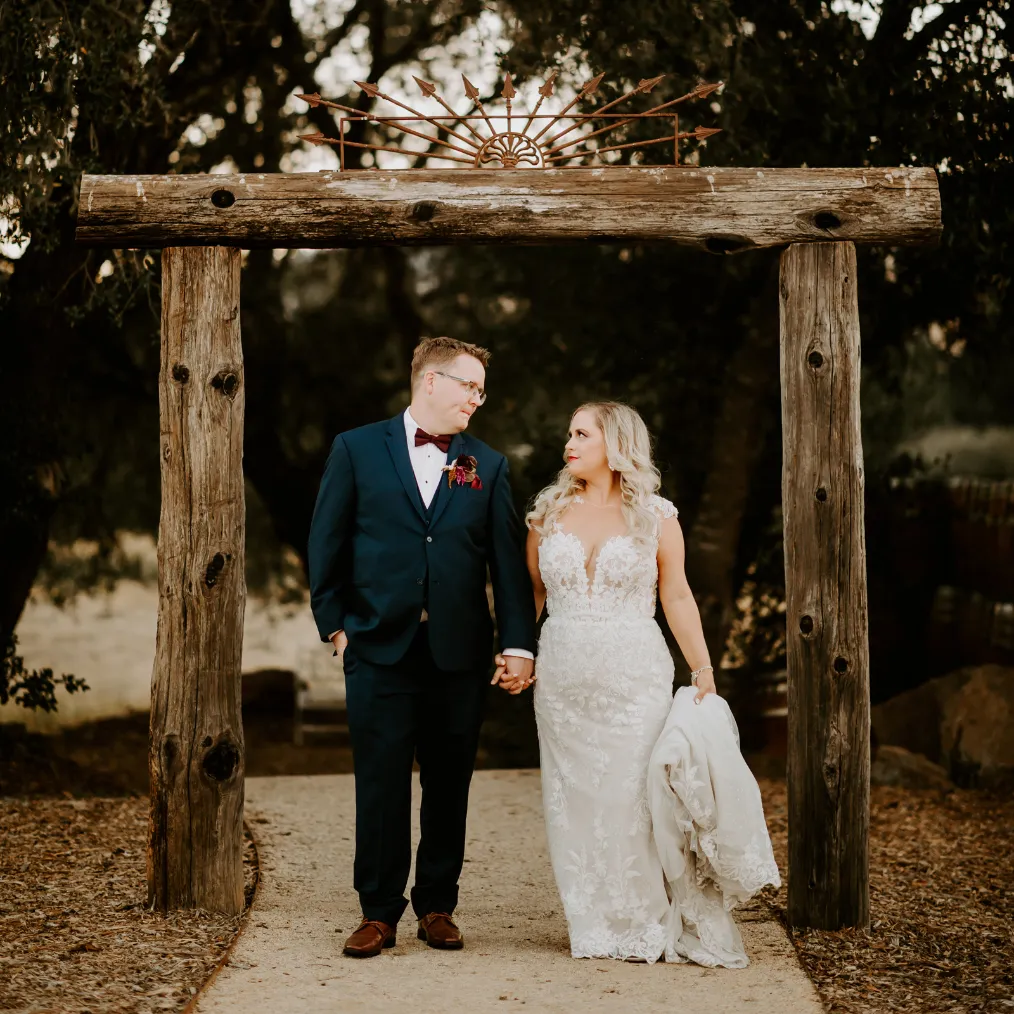 Why Choose Mountain House Estate for Your Winter Wedding?
Nestled in the Heart of Wine Country Mountain House Estate is nestled in the heart of California's wine country in Cloverdale, Northern California. Our serene location offers convenient access for both local and out-of-town guests, making it an ideal choice for your winter wedding.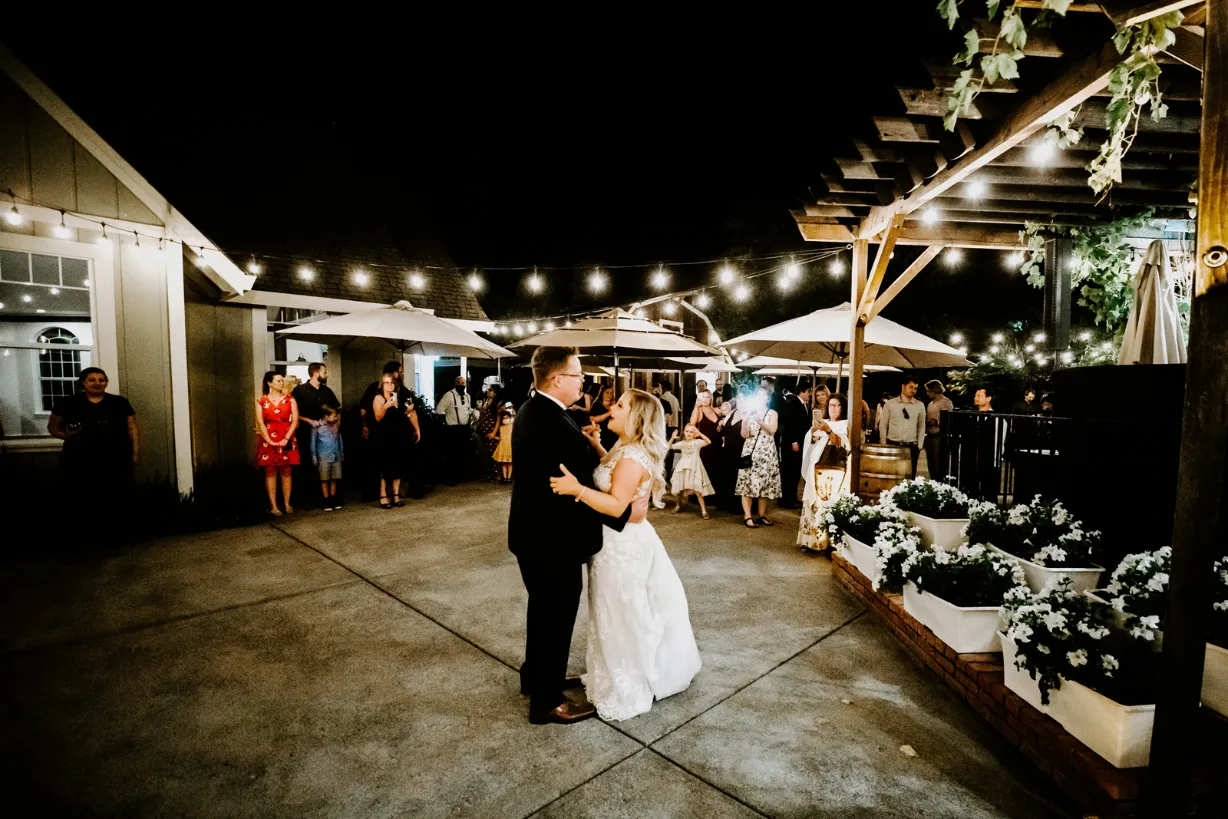 Ryan D. Married on 12/30/2020
5 out of 5 rating
"The facility was remarkable. The location is tucked away in the countryside, and offers amazing views. The men's dressing room had shuffleboard, poker table, foosball, and a big screen tv with xbox. The women's dressing room was large and easily accommodated our group. The bar area is so beautiful as is the dining area. So many places to take pictures outside. We got married at the tree, which was breathtaking. Highly recommend getting married at Mountain House Estate!"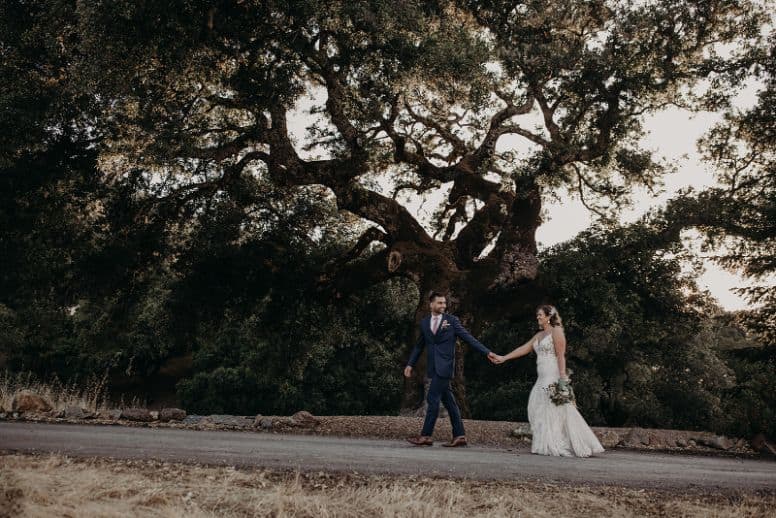 The Perfect Blend of Rustic and Elegant for Your Ranch Wedding
Mountain House Estate, our barn wedding venue, seamlessly blends rustic elements with an elegant ambiance. Our venue features a picturesque ceremony site framed by majestic oak trees and a charming pond. The rustic barn, illuminated with enchanting string lights and equipped with a warm fireplace, provides an inviting space for your reception. This perfect fusion of rustic charm and timeless elegance sets the stage for an unforgettable wedding experience.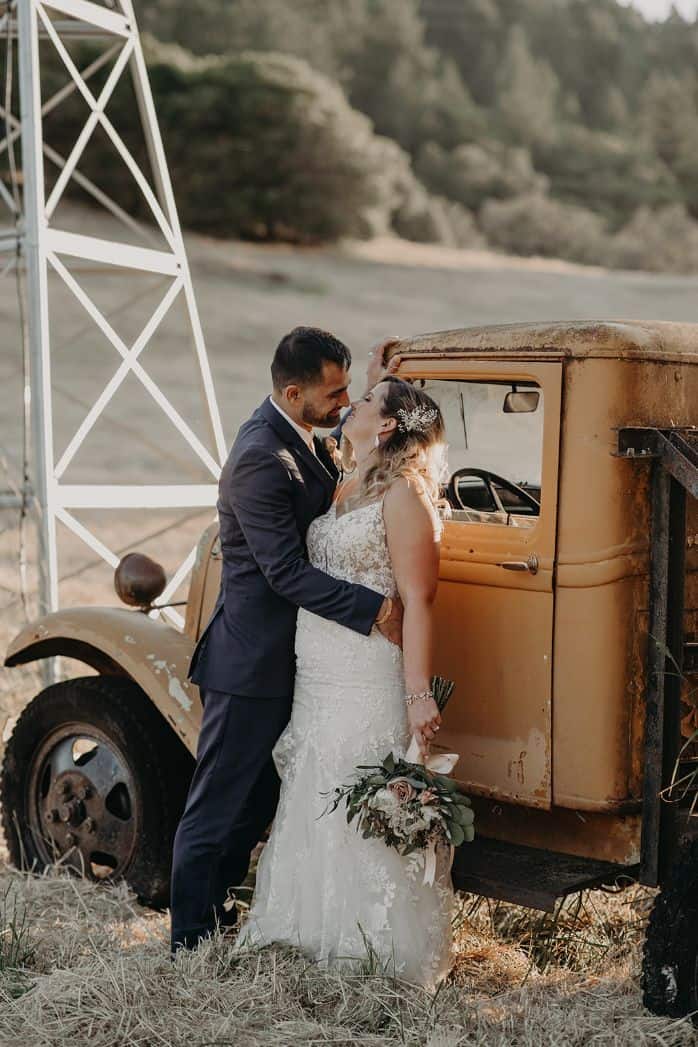 Unforgettable Photo Opportunities at Our Winery Wedding Venue
The captivating landscapes and charming details at Mountain House Estate offer endless possibilities for destination wedding and breathtaking wedding photos. Whether it's romantic winter portraits by the pond, beneath the oak trees, or in front of the rustic barn, your wedding album will be filled with cherished memories and stunning visuals.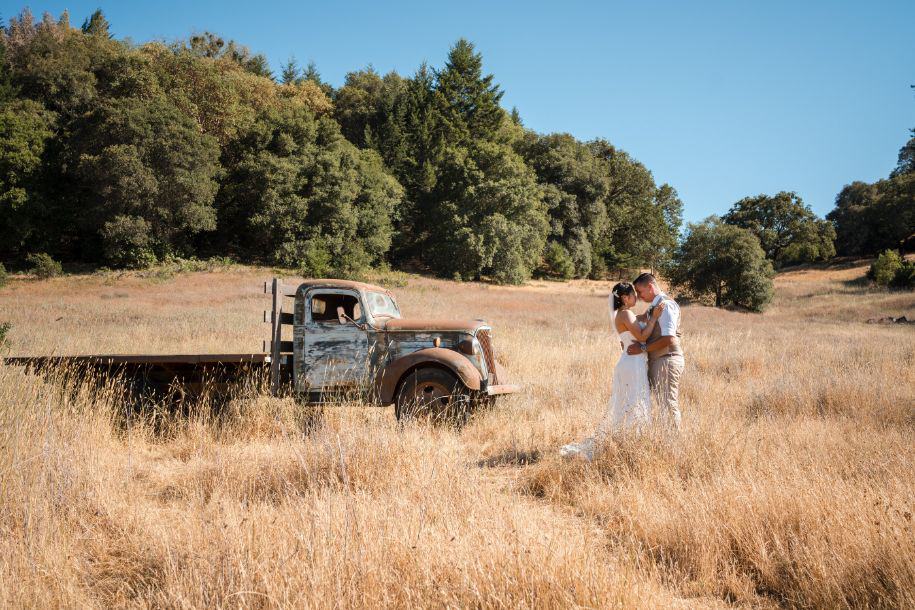 Why Choose a Winter Wedding in California?
Lower Prices on Almost Everything, Including Venues
Winter is considered the 'off-season' for weddings, resulting in cost savings on wedding venue prices in California, photographers, caterers, and more. You can use these savings to plan an extraordinary honeymoon.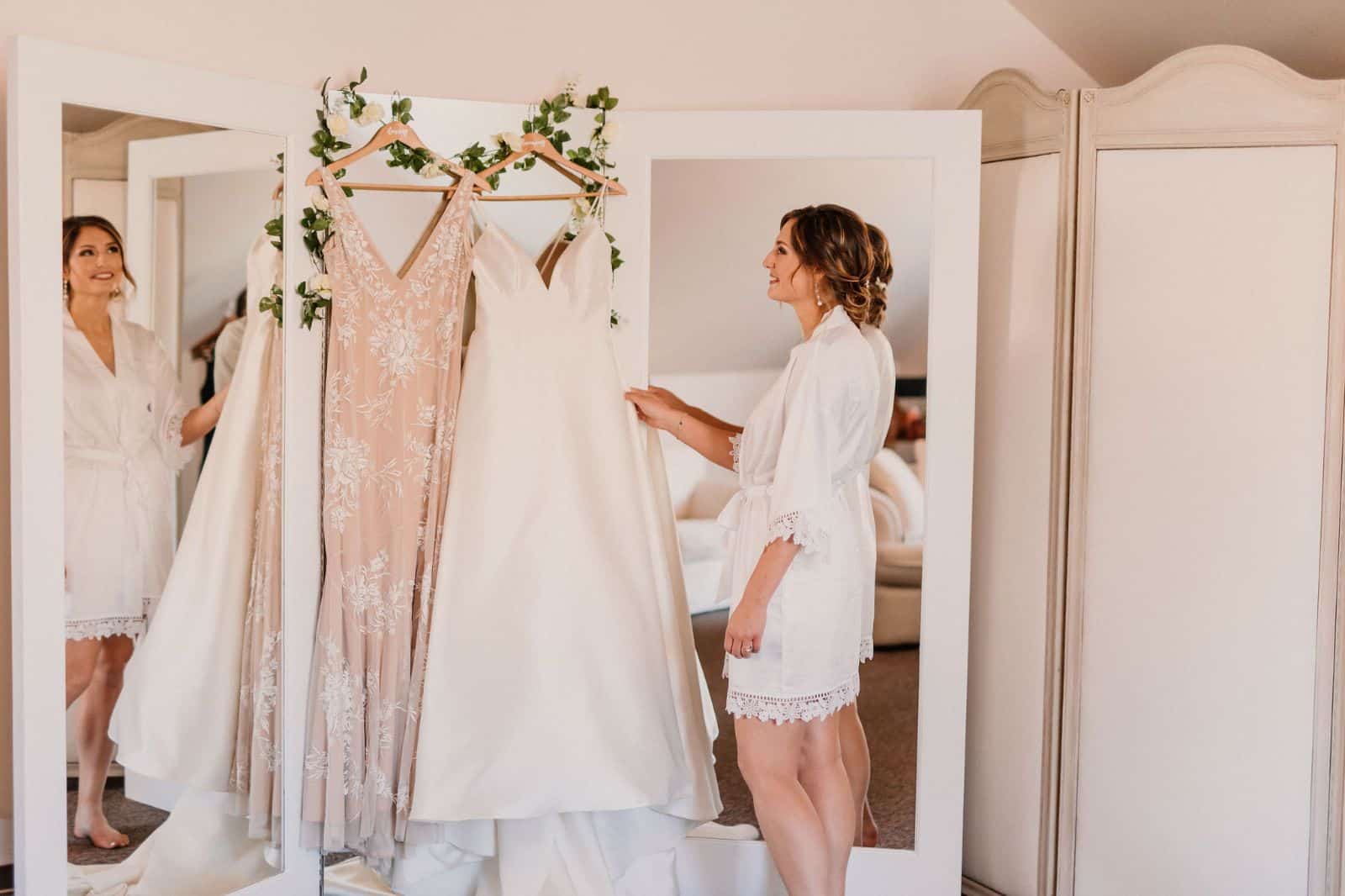 The Fantastic Foliage and Spectacular Sunsets
From October to December, the wine country displays vibrant fall foliage, creating a stunning backdrop for your wedding. Additionally, the winter sky and clouds often combine to produce breathtaking visuals, especially if you have a skilled photographer.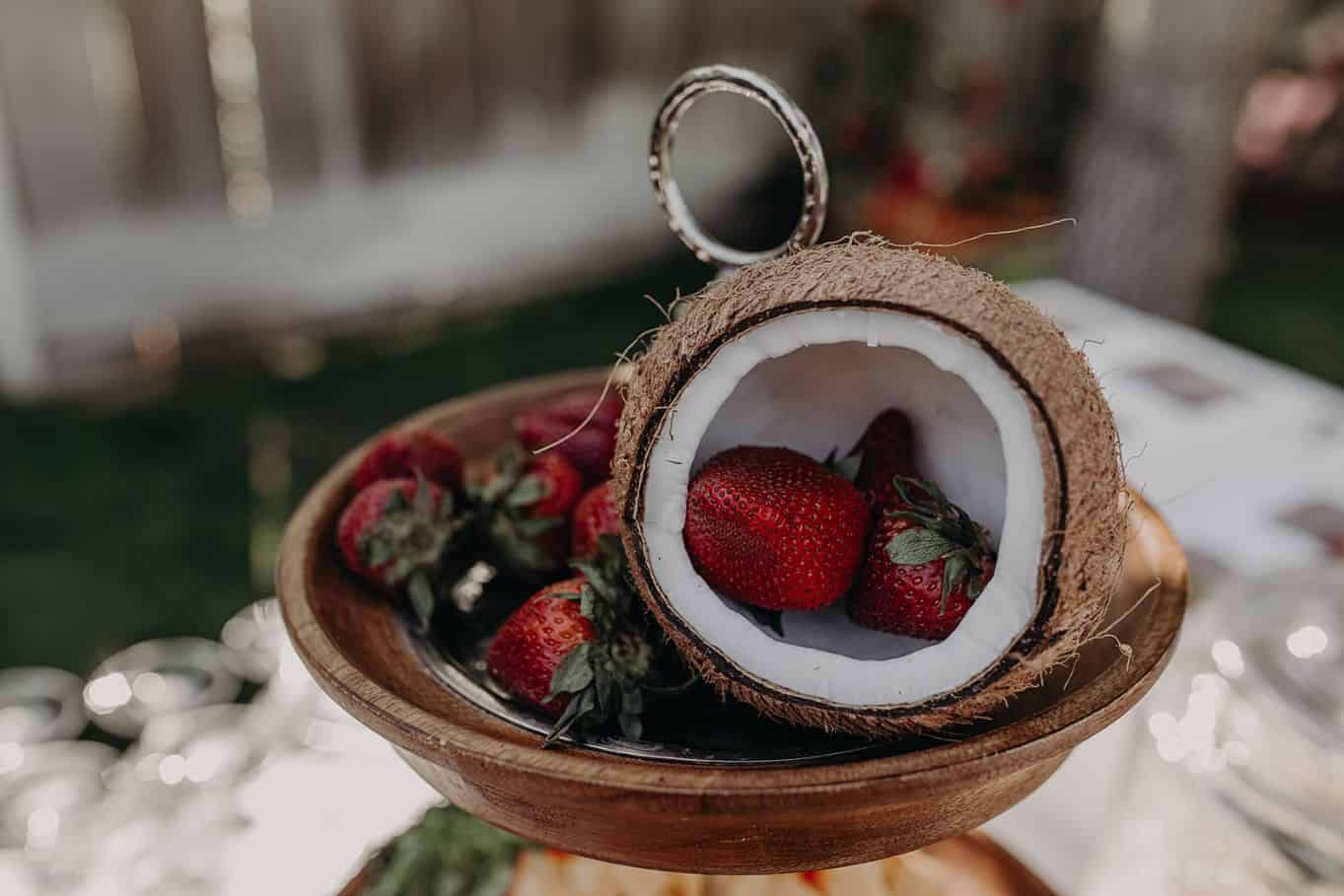 It's the Holiday Season, and Everyone's in a Great Mood
Leverage the festive atmosphere of the wedding ceremony holiday season to make your wedding ceremony even more special and give your guests an additional reason to celebrate.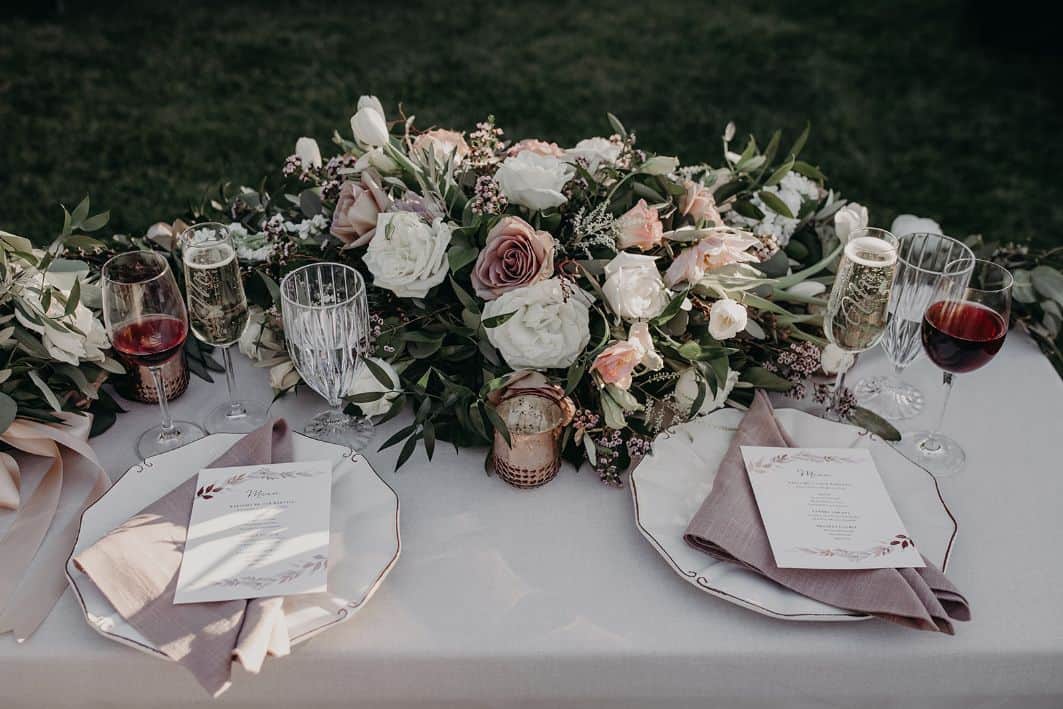 Less Traffic, Noise, and Crowds
Choosing a fall or winter wedding means you and your guests can enjoy our venue peacefully, away from the usual tourist crowds.
Preparations for Your Northern California Winter Wedding
Dress Bold for the Cold
Even if your ceremony is indoors, prepare for outdoor photos by layering clothing to stay warm.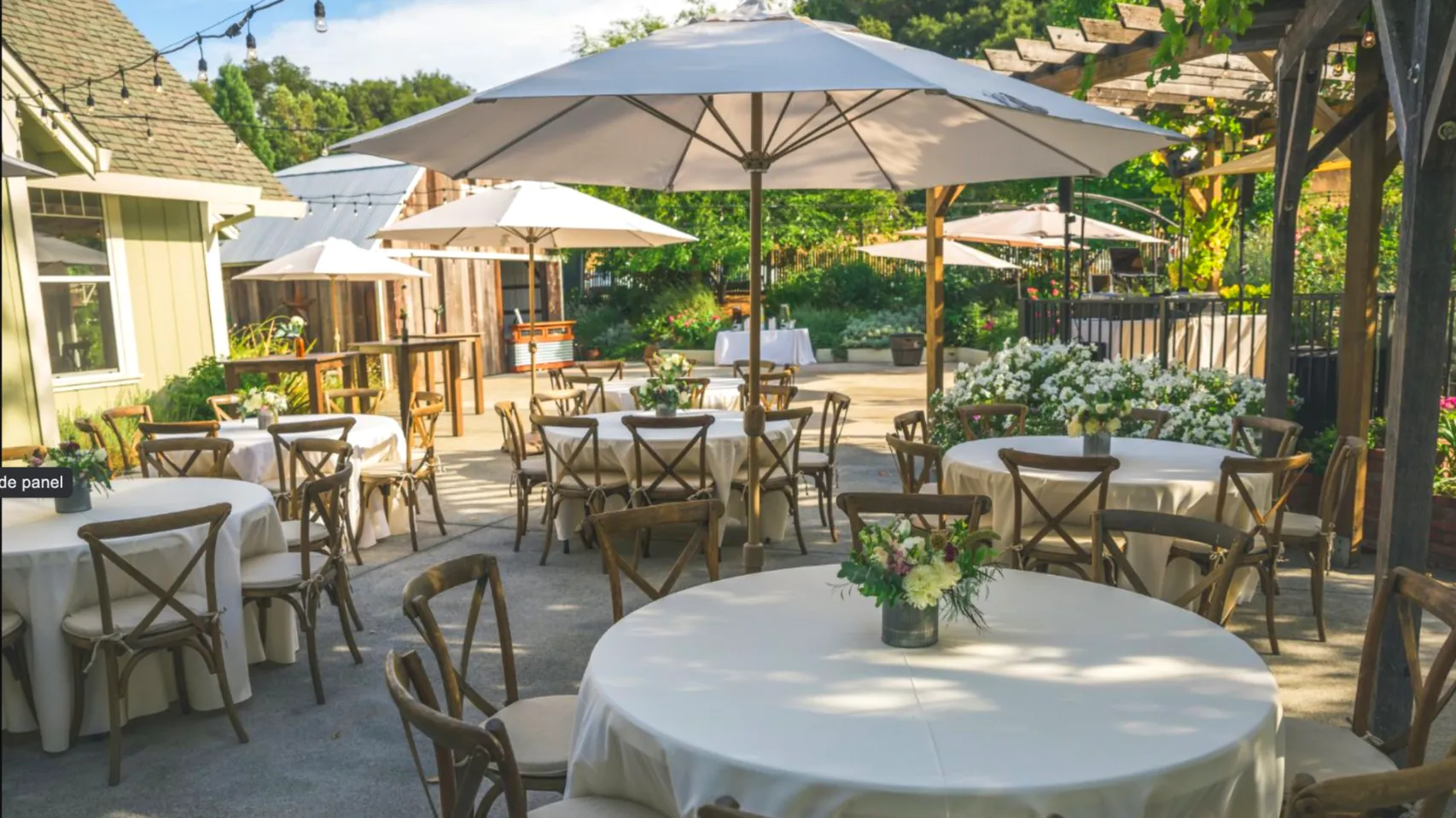 Make Sure There Are Umbrellas Aplenty
While the chance of rain is similar to other seasons, having umbrellas on hand can keep your guests dry in case of unexpected showers.
Lighting That Exceeds Expectations
With shorter days, our venue should offer exceptional lighting, especially for outdoor events.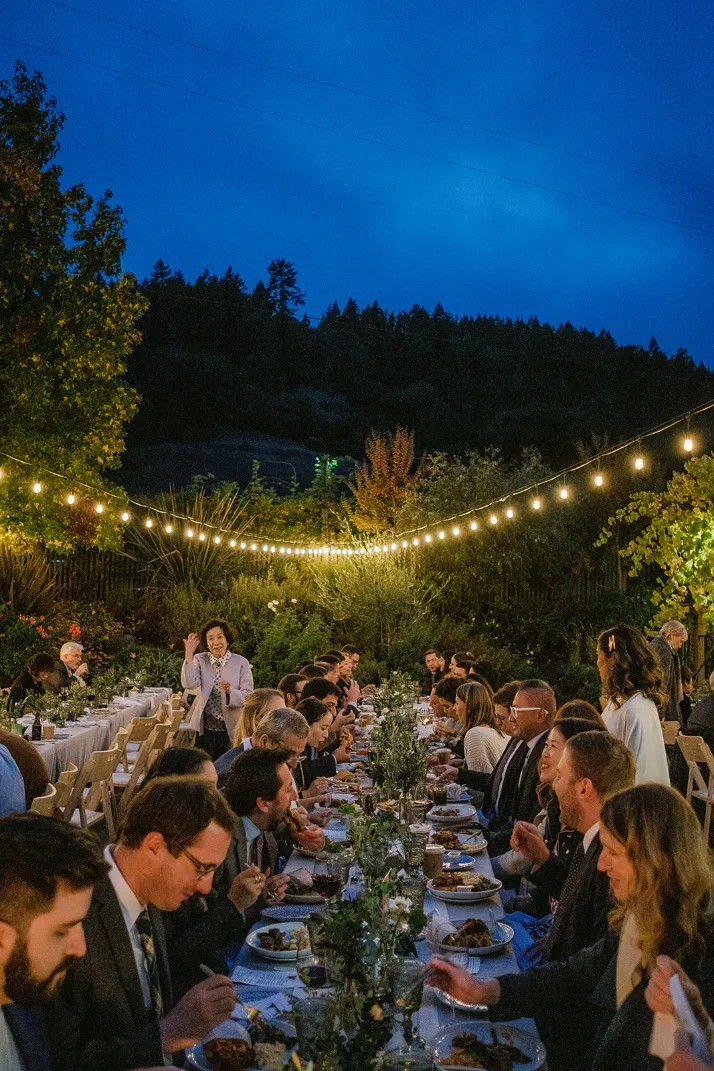 Heat in Various and Ample Forms
Ensure our chosen venue provides indoor heating and outdoor heaters or firepits for comfort.
Outdoor Activities
While not mandatory, venues that offer outdoor activities can enhance your guests' experience.
Warm, Indoor Bathrooms
Ensure your guests have access to warm, indoor facilities such as a ballroom for added comfort.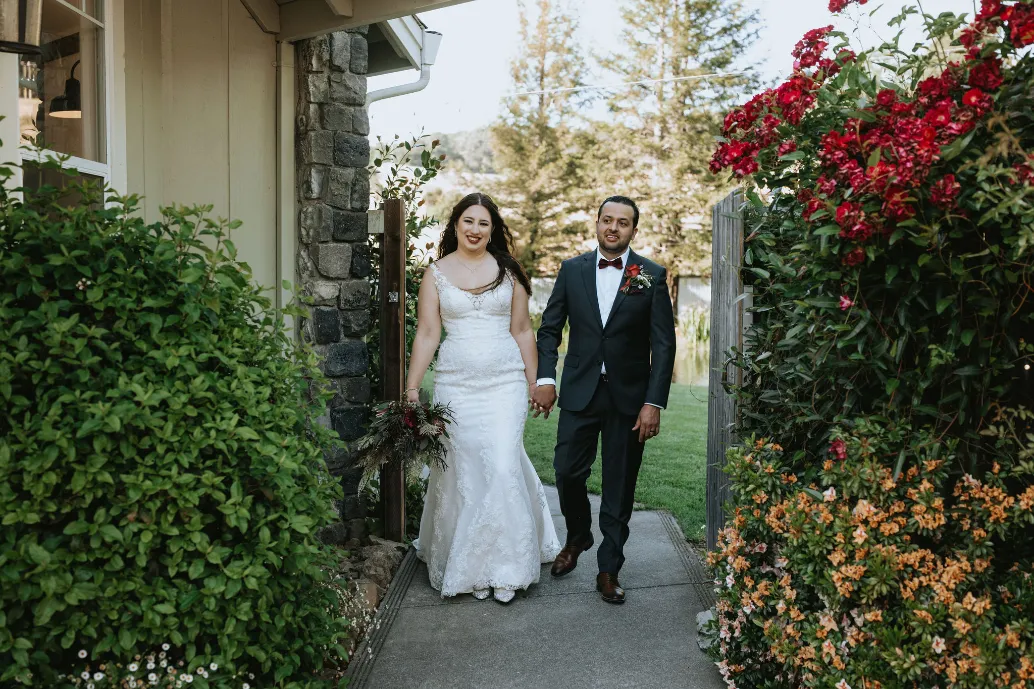 Did We Mention That We Take Care of All of the Above?
Mountain House Estate, a beautiful ranch wedding venue, provides everything you need for a successful winter wedding, from heating and lighting to outdoor activities and protection from inclement weather.
What do Northern California wedding venues' vineyards look like in the winter?
Vineyards in winter often have bare, dormant grapevines with no leaves. The landscape is characterized by stark, winding rows of woody vines against the backdrop of sometimes snow-covered or rain-soaked soil. It can create a serene and picturesque wintry scene, especially if there are rolling hills or mountains nearby. Some vineyards may also decorate their spaces with holiday-themed elements like lights, wreaths, or other seasonal decor, adding a touch of festive charm to the winter landscape.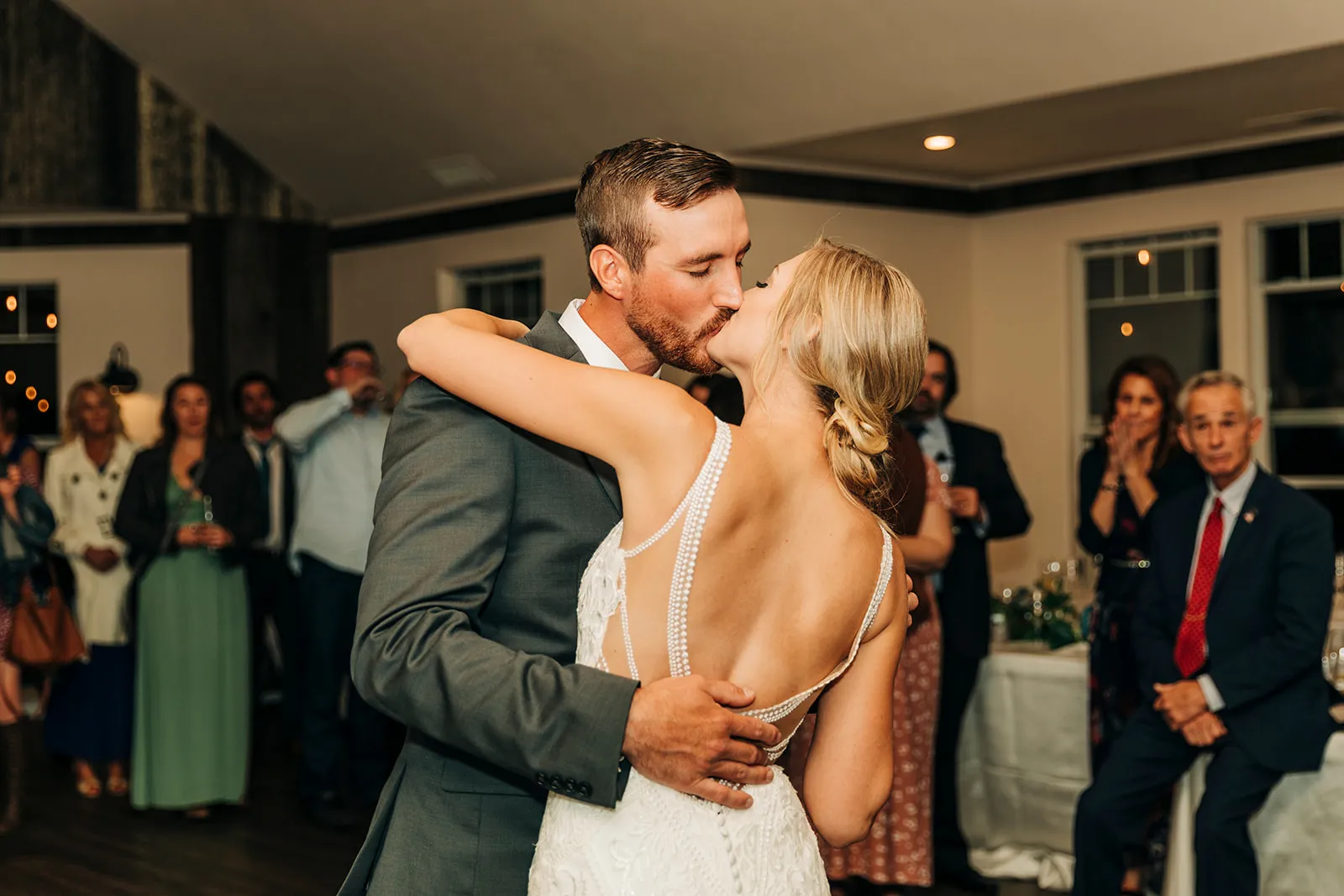 Terrific Tips for Your Winter Wedding
Plan Your Photography Sessions Wisely
Take advantage of the unique winter lighting conditions by scheduling photos early in the morning or during the golden hours before sunset.
Do You Want Holiday Decorations?
Decide whether you want holiday-themed decorations, especially if your wedding falls near a holiday like Halloween or Christmas.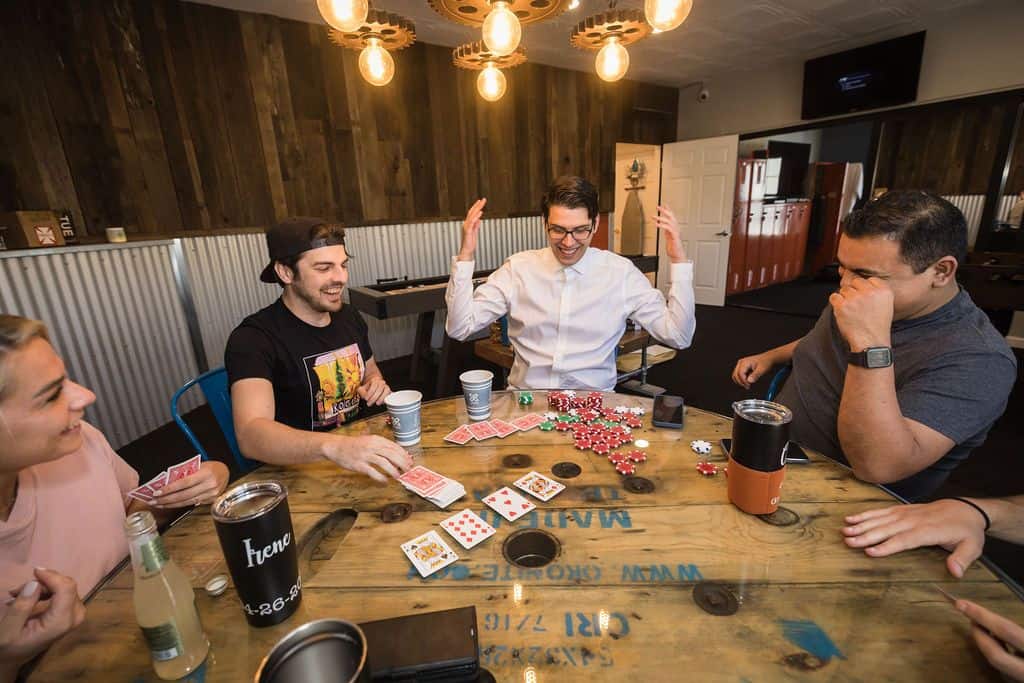 Take a Tour of Mountain House Estate
We hope this article has provided valuable insights into planning a winter wedding at Mountain House Estate and why it's such an exceptional choice. If you're considering a winter wedding in wine country and would like to explore our well-groomed property, don't hesitate to contact us. We're here to make your winter wedding dreams come true, providing you with a magical and unforgettable experience.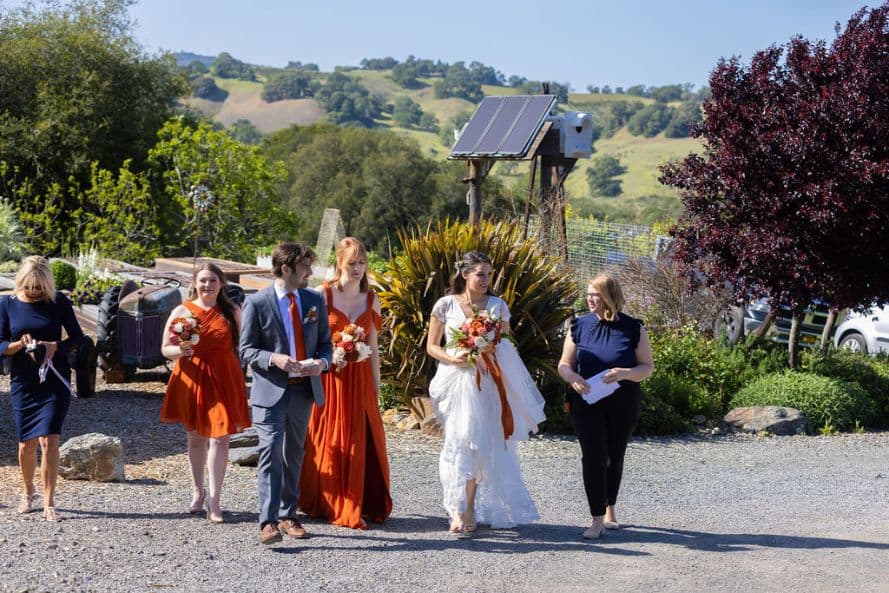 What are the average temperatures in winter in Northern California?
Winter temperatures in Northern California can vary depending on the specific location, as Northern California includes a diverse range of climates from coastal areas to inland regions. However, on average, you can expect the following temperature ranges in the winter months (December to February) for some key cities and regions in Northern California:
| | | | |
| --- | --- | --- | --- |
| Location | Average High Temperature (°F) | Average Low Temperature (°F) | Notes |
| San Francisco (Coastal) | 55°F – 60°F | 45°F – 50°F | Relatively mild with some rain |
| Sacramento (Central Valley) | 50°F – 55°F | 35°F – 40°F | Cooler and drier in the Central Valley |
| Lake Tahoe (Sierra Nevada) | 35°F – 45°F | 15°F – 25°F | Expect snowfall and colder temperatures in the mountains |
| Napa Valley (Wine Country) | 55°F – 60°F | 35°F – 40°F | Relatively mild with occasional rain |
| Redding (Far Northern California) | 50°F – 60°F | 35°F – 40°F | Relatively mild but can be cooler compared to more southern regions |
Northern California experiences microclimates due to its diverse geography, so it's a good idea to check the specific weather forecast for your wedding date and location closer to the event. Northern California can offer a variety of settings for a winter wedding, from coastal areas with milder temperatures to mountainous regions with a higher likelihood of snow.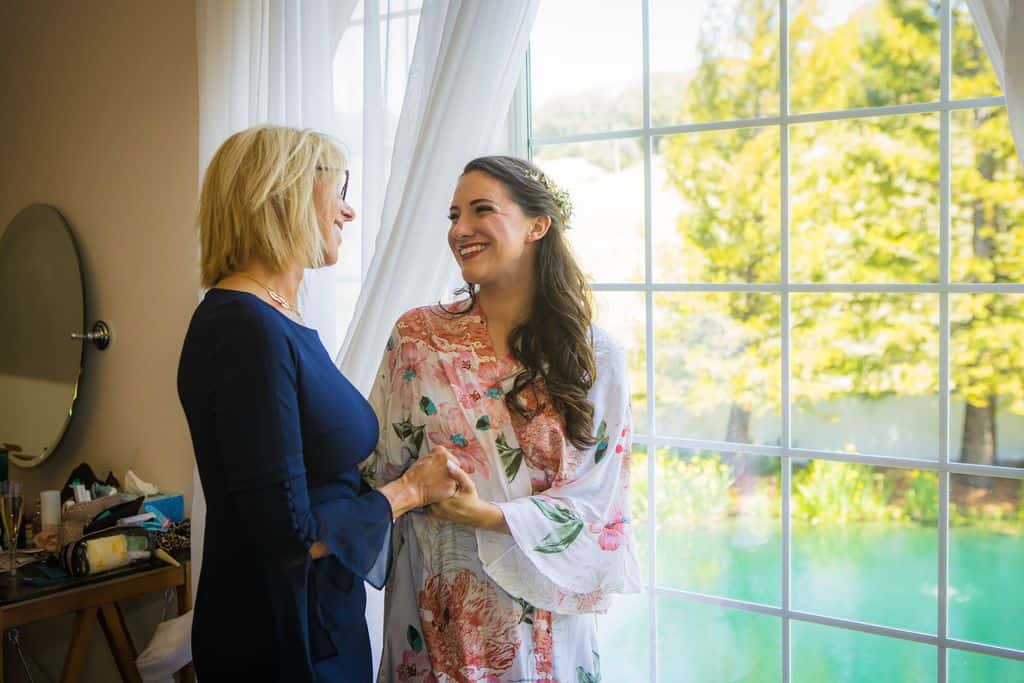 How to Plan Photography Sessions Wisely for Winter Weddings?
Use the snow to your advantage. Capture candid moments of the couple and guests playing in the snow. Snowflakes can add a magical touch to your photos.
Provide warm and comfortable attire for the bridal party. Consider stylish faux fur shawls, mittens, and boots to keep everyone cozy while taking outdoor shots.
Plan a hot beverage break during the photo session. Offer hot chocolate, mulled wine, or coffee to warm up the couple and create a cozy atmosphere.
Get creative with lighting. Use fairy lights, candles, or lanterns to add a warm and romantic glow to your photos, especially for evening shots.
Use reflective surfaces like icy ponds or lakes to capture beautiful reflections of the couple. These natural mirrors can enhance the overall aesthetic.
Incorporate winter-themed decorations in your photography. Pinecones, evergreen branches, and seasonal flowers can be used to create unique, wintery compositions.
Capture close-up shots of snowflakes falling or landing on the couple. These macro shots can be incredibly detailed and artistic.
Take advantage of the longer nights to create striking silhouette shots against the wintry landscapes. The contrast can be stunning.
As the days are shorter in winter, plan your sessions around sunset to maximize the beautiful soft light.
Winter weddings often evoke strong emotions. Focus on candid shots that reflect the couple's love and the joy of the season.
Sources: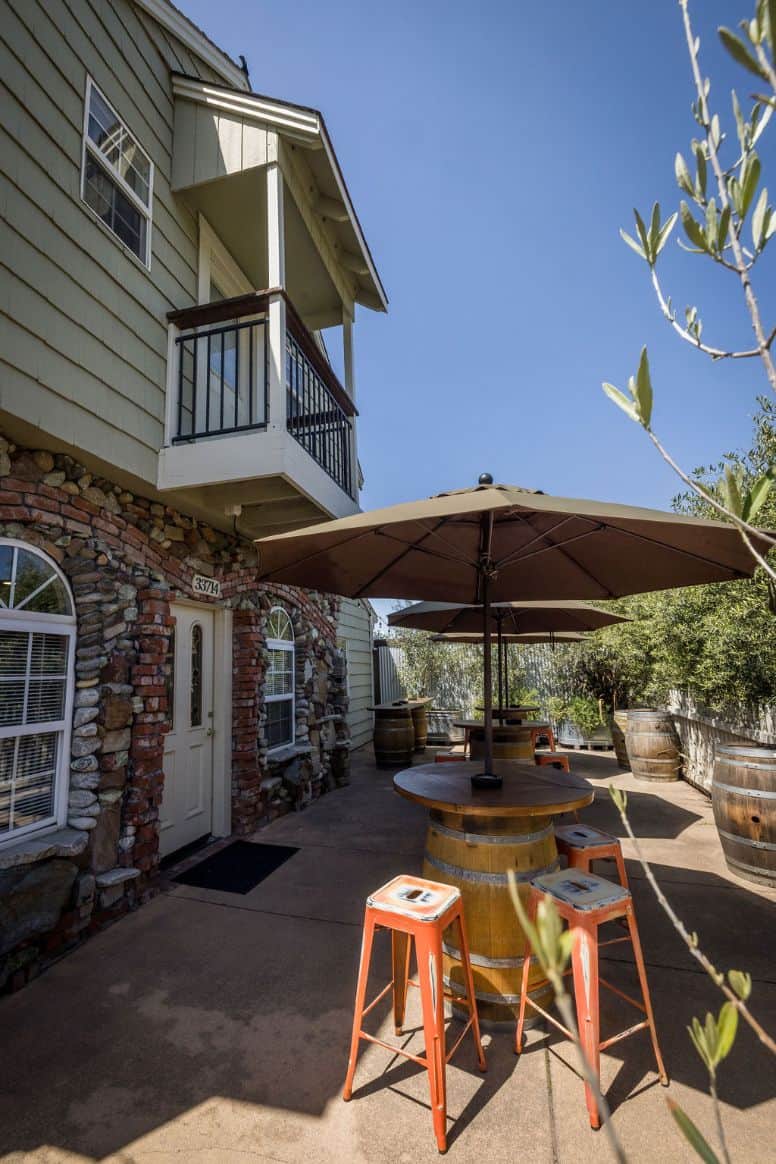 What Should I Look for in A Perfect Winter Wedding Venue?
Scenic Location: Choose a venue with picturesque winter views. Snow-covered landscapes, evergreen forests, or a cozy fireside setting can provide a stunning backdrop for your wedding photos. We provide Oak trees, Redwoods, barns, meadows, gardens, and more outdoor and indoor scenic areas. Speaking of indoor/outdoor…
Indoor and Outdoor Options: Opt for a venue that offers both indoor and outdoor spaces. This flexibility allows you to have a beautiful outdoor ceremony while having a warm and inviting indoor reception.
Weather Contingency Plans: Ensure the venue has a backup plan in case of inclement weather. Tents, heated outdoor spaces, or an elegant indoor setup can save the day if the weather turns harsh.
Heating and Comfort: Look for a venue with proper heating and insulation to keep your guests comfortable. Features like fireplaces, underfloor heating, or outdoor fire pits can add warmth and charm.
Accommodation: Check if the venue has on-site accommodations or is located near hotels for the convenience of your guests. Providing a warm place for guests to stay can be a significant advantage during the winter season.
Winter Decorations: Inquire if the venue provides winter-themed decorations or if they allow you to bring your own. Seasonal decor like twinkling lights, wreaths, and cozy linens can enhance the ambiance.
Catering Options: Explore the venue's catering options and menu. Winter weddings often call for hearty and warming food choices. Ensure they can accommodate your desired menu.
Accessibility: Ensure the venue is easily accessible for your guests, considering the potential challenges of winter weather. Well-maintained roads and parking facilities are essential.
Lighting: Take advantage of the early sunsets by choosing a venue with adequate lighting options. Chandeliers, candlelight, and fairy lights can create a warm and romantic atmosphere.
Budget Considerations: Stick to your budget while choosing the venue. Winter weddings may offer cost savings compared to peak-season weddings, but it's essential to know all the costs upfront.
Seasonal Offerings: Consider the local seasonal offerings. This could include winter-themed cocktails, seasonal flowers, or local traditions that can enhance your wedding experience.
Accessibility for Vendors: Ensure that your chosen venue is easily accessible for vendors such as photographers, florists, and caterers, especially in case of winter weather conditions.
Availability and Booking: Book your venue well in advance, as winter weddings are becoming increasingly popular. Secure your desired date and venue early to avoid disappointment.
Insurance: Given the potential for inclement weather in winter, consider event insurance to protect your investment in case of unforeseen circumstances.
Sources: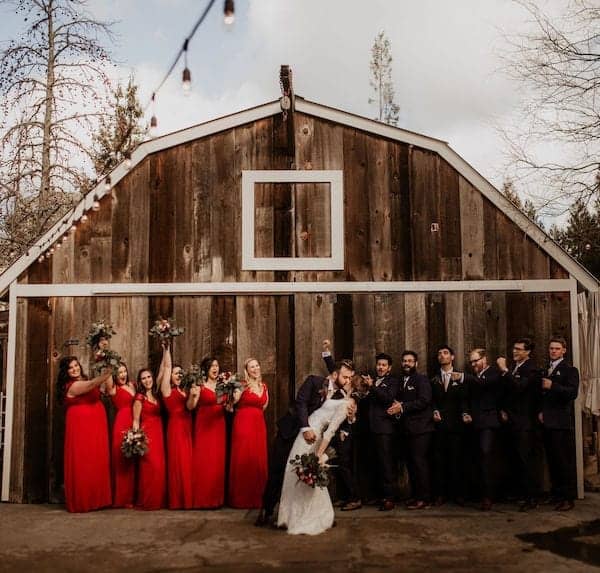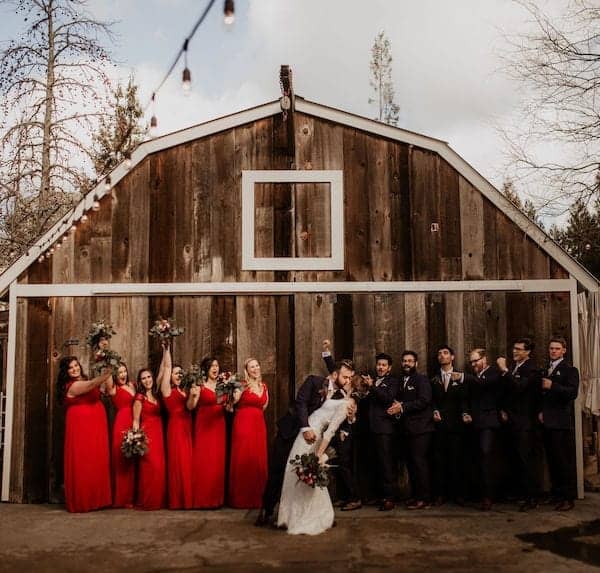 Embrace the Winter Magic: Schedule a Tour
Your dream winter wedding at Mountain House Estate in Northern California is an opportunity to embrace the enchanting beauty of the season. With stunning landscapes, rustic elegance, and a touch of holiday magic, your special day will be truly unforgettable.
So, say "I do" amidst the serene wine country and create cherished memories in a winter wonderland you'll forever hold dear. Your journey together begins in the heart of nature's grace, surrounded by the warmth of your love and the magic of winter.