If you're getting married sometime soon and looking to do something a bit out of the ordinary, fun, romantic, and rustic, then a winter wedding in wine country may be your perfect solution! Offering great deals, spectacular visuals, and the kind of emotions only the holidays can provide, there are more than a few excellent reasons to book your nuptials in winter at winter wedding venues in California, especially Mountain House Estate. Keep reading and we'll show you why it's so great and how to plan it, for wonderful results you and your guests will remember for years to come.
What are the advantages of a winter wedding?
The advantages of having a wine country wedding in wintertime are as numerous as they are advantageous. Yes, it's a bit different, especially when you consider that the majority of weddings are held in the Spring and Summer but, if you're truly searching for something different and memorable, the perks are nothing to scoff at.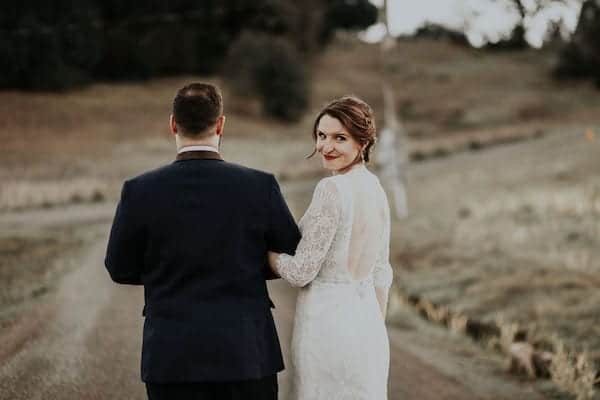 Lower prices on almost everything
From the winter wedding venues in California to photographers, caterers, wedding planners, hotels, limo rentals, and most other wedding vendors, winter is the 'off-season and, because of that fact, they're all scrambling to find clients and make it through until Spring. Use this to your advantage and you could save literally thousands of dollars on your wedding (which you can then use to have a phenomenal honeymoon!).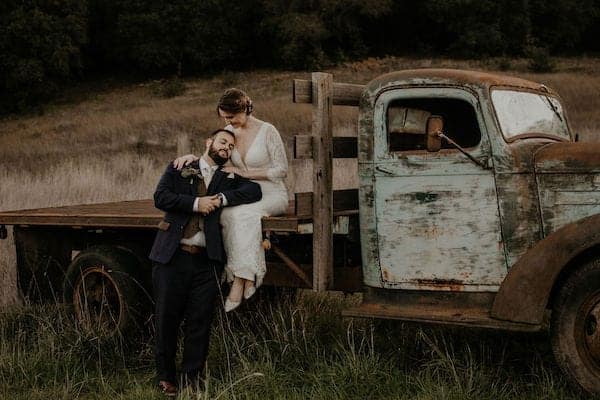 The fantastic foliage and spectacular sunsets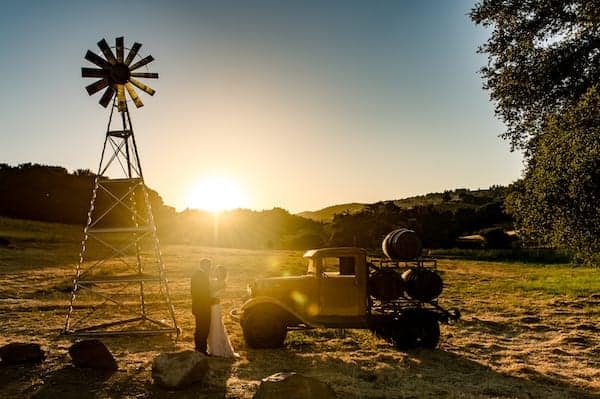 From October through December the foliage in wine country is simply spectacular, replacing regular old greens with bright, bubbly colors. Also, the sun, sky, and clouds get together to create visuals that are truly impressive. If you've hired a photographer that knows their stuff they can take advantage of both, for wedding photos that really 'pop' with color, mood, and romance.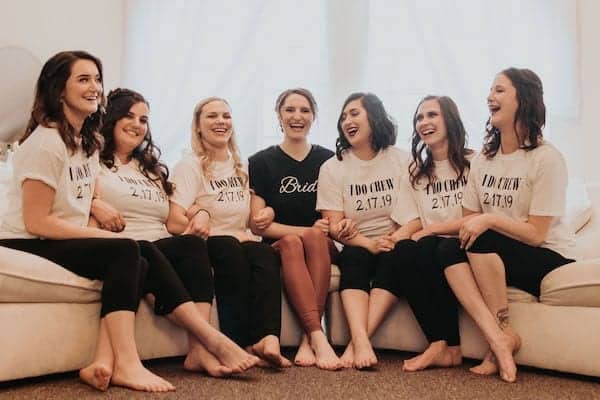 It's the Holiday season and everyone's in a great mood
Almost everyone loves the holidays, whether it's Halloween, Thanksgiving, Christmas, Hanukkah, Kwanzaa, New Year's Eve, or whichever holiday you happen to celebrate. Take advantage of these 'feels' and give your guests something more to look forward to, while giving yourself a wedding anniversary that falls on your fave holiday every year.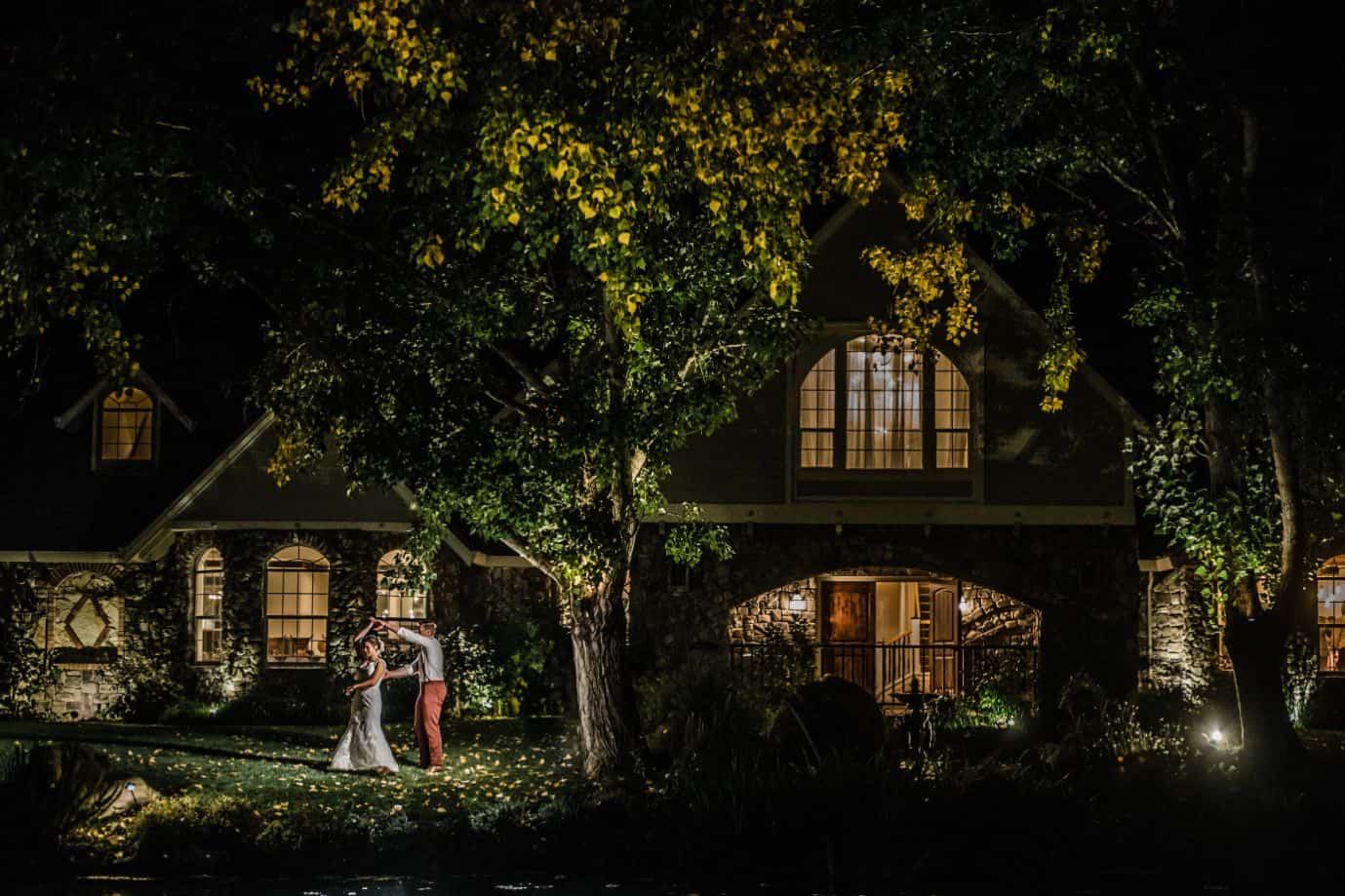 Less traffic, noise, and crowds
Let's be honest; the wedding season in Napa Valley and Sonoma County can get pretty crazy with all the tourists and the traffic and noise that they create. If you're planning a wedding in Fall or Winter, however, all those problems fade away, leaving you, your friends, and your family to enjoy your venue in relative peace and quiet, all to yourselves. Nice!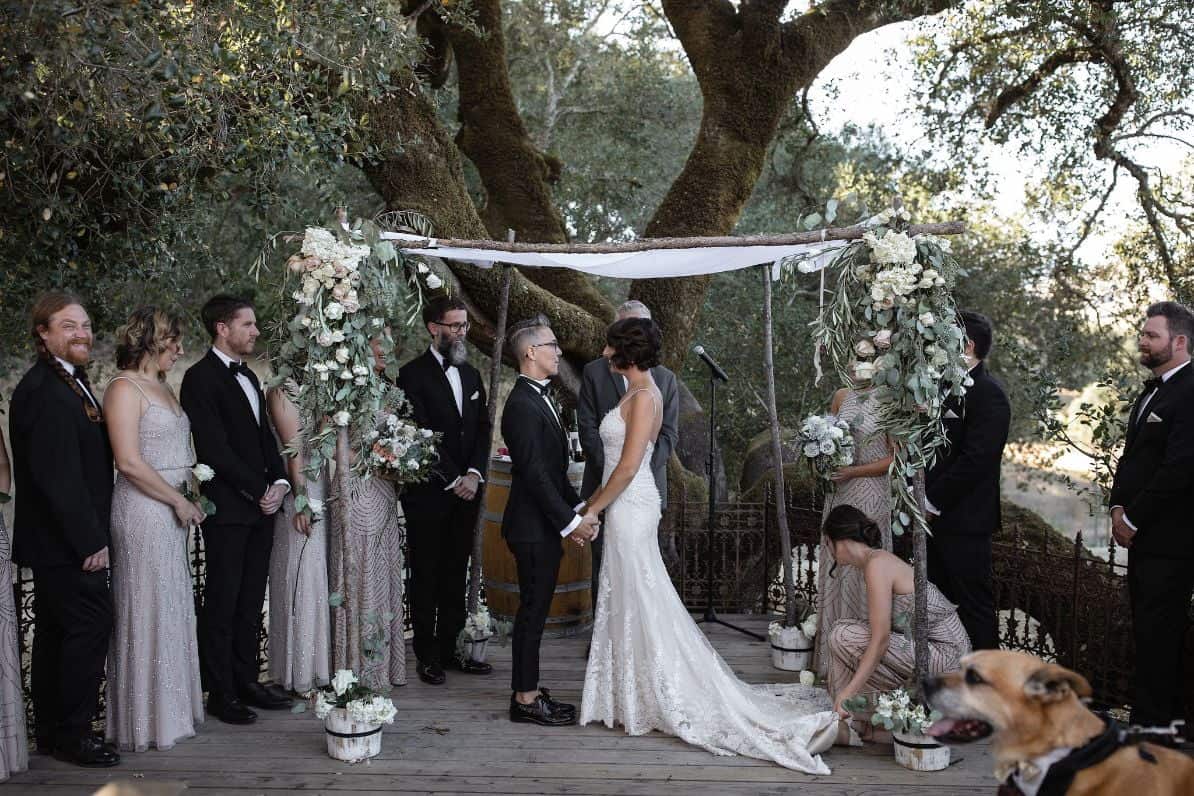 Preparations you should make for a winter wedding in Wine Country
A Fall or Winter wedding does come with a few…challenges…that make preparation a must so that you and your wedding guests have the best possible time. If winter wedding venues in California is the choice for you, make sure to take these next few bits of advice to heart and plan accordingly.
Dress bold for the cold
Sure, your wedding will likely be inside as well as your wedding party but, unless you plan to take all of your pictures inside as well, dressing warmly is a must. That means layering, with lighter, thinner layers underneath and heavier layers on top. For the bride-to-be and bridesmaids, this is even more important, as you want to look your best as you start to peel these layers off later when the party starts to get hot! (And hey, if you do exchange vows in the great outdoors you'll be happy you put on that extra layer.)
Make sure there are umbrellas aplenty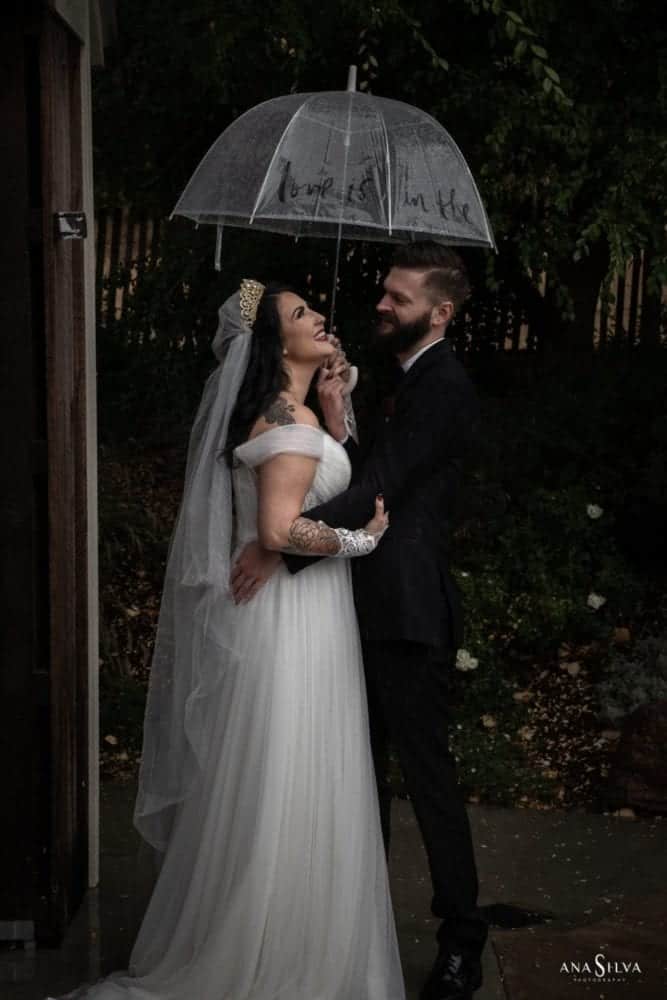 Although the chance of rain in wine country is about as high during Winter as it is in Spring and Summer, the last thing you need is to have an entire group of wedding guests who are soaked to the skin and standing outside in the cold. To avoid this, investing in a few umbrellas (and suggesting guests bring their own) is a very good idea.
What should winter wedding venues in California provide?
It goes without saying that, when searching for winter wedding venues in California that can take care of your winter wedding in wine country, you should choose one that offers perks and benefits that match the weather and offer the most for you and your guests.
Lighting that goes above and beyond the call of duty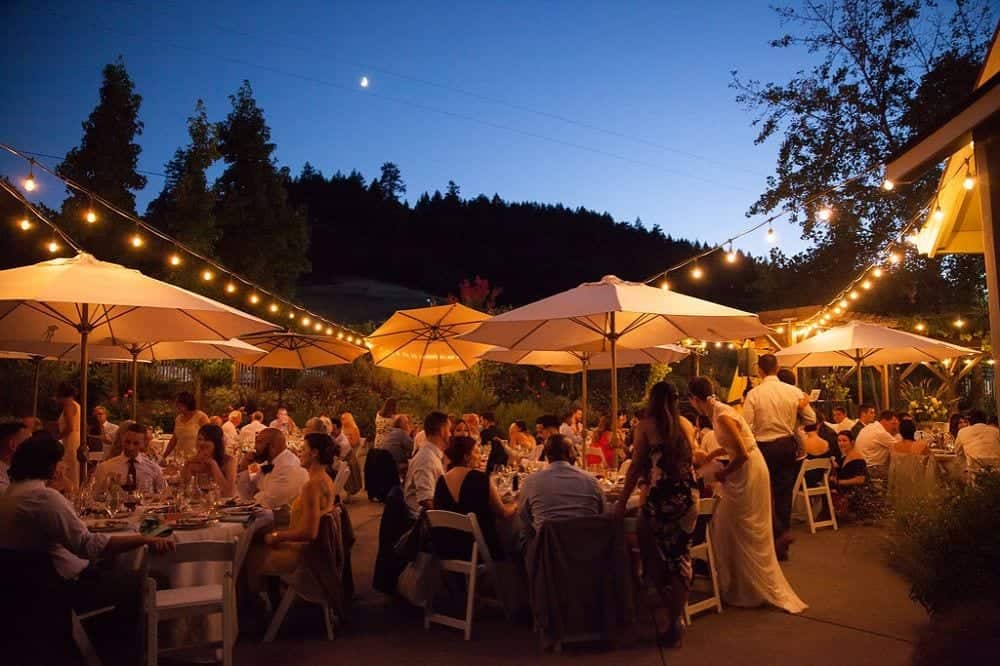 The days are much shorter in Fall and Winter, no doubt, which means you'll need lighting for the majority of your day, especially if you plan to have your wedding and/or party outdoors. More than adequate, however, any wedding venue you choose should offer truly stunning lighting capabilities. What does that mean, exactly? Well, think of your favorite Christmas or holiday movie and the lights and lighting they use and, if you can, choose a venue that can match or exceed that movie. You'll be rewarded with photos and memories that you'll cherish forever.
Heat in various and ample forms
OK, so California doesn't exactly get frigid in winter but, even still, very few people can enjoy themselves if they're shivering from the cold or their hands are so cold they can't hold a fork to eat their slice of wedding cake. That's why any winter wedding venues in California that you choose should offer ample indoor heating.  And for outdoors? Firepits and outdoor heaters are a nice addition.
Outdoor activities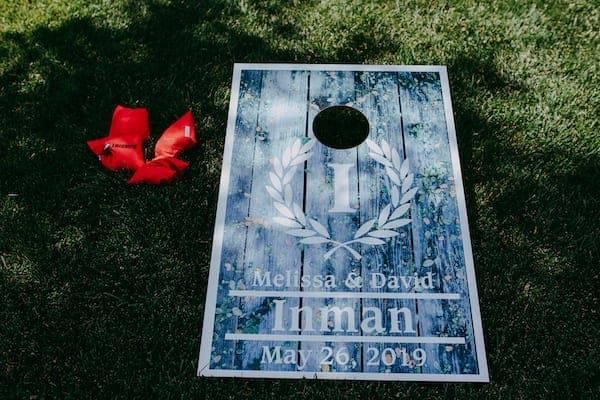 While this isn't exactly a 'must-have', choosing winter wedding venues northern California that offer outdoor activities can be a huge plus, both for you and your guests. A playground for the children, tours of the vineyard, horse-drawn carriage rides, or even something as simple as a beautiful walking path will give you and your guests more things to do and thus more memories to create.
Protection from inclement weather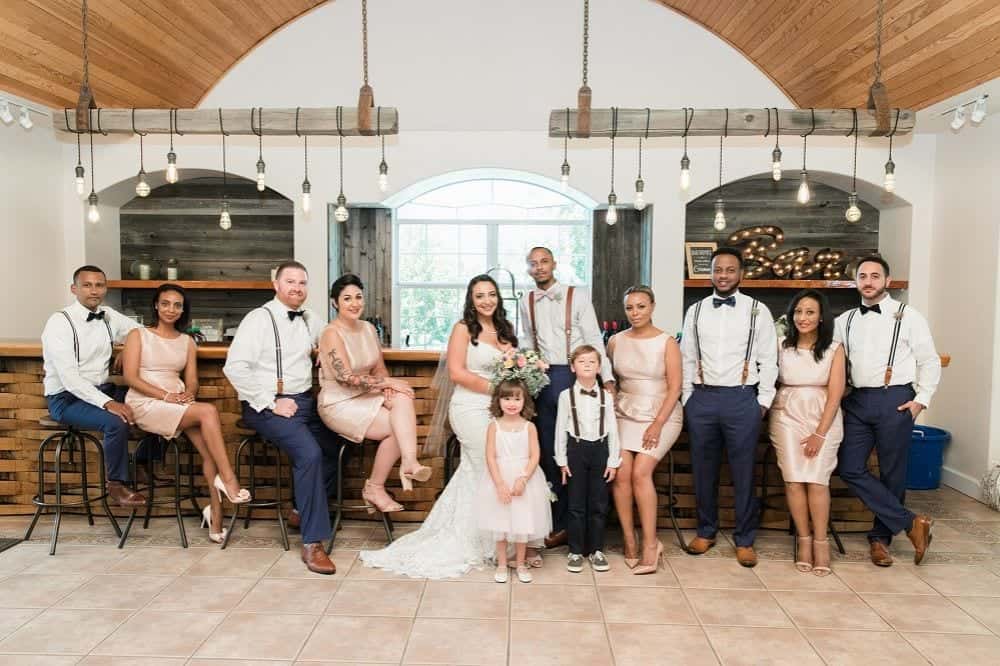 If you're inside then this isn't as important but, if you plan to be outside for either your vows or your party (or both), make sure that the wedding venue you choose offers protection in case of rain or snow. That can be a space inside, a large tent or even a large gazebo, but it must be something that protects everyone and keeps them from getting wet and cold (and miserable).
Warm, indoor bathrooms
This might seem silly but, if you've ever been to an outdoor wedding and had to use a cold, nasty porta-potty outside, you know why making sure your wedding venue has warm, indoor facilities is a must.
Did we mention that we take care of all of the above?
Yes, that's right. From the heating, bathrooms, activities, lighting, protection from inclement weather, and yes, of course, the gorgeous foliage on our well-groomed property.
Terrific tips for your winter wedding
OK, so we've looked at the preparations, the advantages and the winter wedding venues in California 'must-haves' for your winter wedding, now let's look at a few tips that will help you to get the very best results from all these plans and create a wedding that you and your guests will be talking about for years to come.
Plan your photography sessions wisely
As we already discussed, Winter in Sonoma County and Napa County offers some amazing visual displays of nature, mostly due to the shorter days and stronger rays (of the sun). To take the most advantage of the time of year, you and your photographer should be taking pics relatively early in the morning and in the last hour or 2 before sunset. At both of these times, the sun and clouds can offer up some very tasty visuals as background for your wedding photos.
Get married and party at the same place
As we've already mentioned, winter weddings in wine country can be colder and wetter, so better to have both your ceremony and wedding reception at the same wedding venue. When you do, any chance of problems getting from one place to the next is taken off the menu, which means less stress and more fun for everyone.
Visit Winter wedding venues in California after dark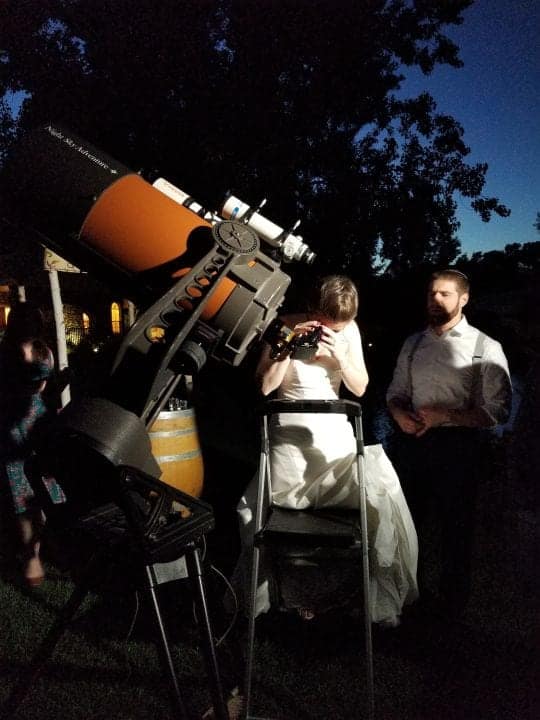 Sure, they say that the place sparkles when the sun goes down but, unless you take a look at winter wedding venues in California at night with your own two peepers, you won't know if they offer spectacular night lights with a cozy, romantic atmosphere or something a bit less inviting. The fact is, some venues truly come alive after dark while others just don't, so go there and see for yourself before you make your choice.
Do you want holiday decorations?
This is a bit tricky. If it's close to, say, Halloween or Christmas, do you want the appropriate decorations or maybe not? Some winter wedding venues in northern California will put them up regardless and some won't so it's best to know what you want beforehand.
Are you seriously considering a winter wedding venue in California?
We hope this article has given you a lot to think about and plan, as well as a good idea of why Winter weddings in wine country are so wonderful. If you want to come to take a tour of the property, feel free to contact us and we will take care of you.
The Latest from Our Journal
We cover everything from relationship advice to researching wedding venues Northern California and resources to make your wedding planning stress-free.