You'll Love Your Mendocino Wedding Experience at Mountain House Estate
Your wedding weekend or an intimate elopement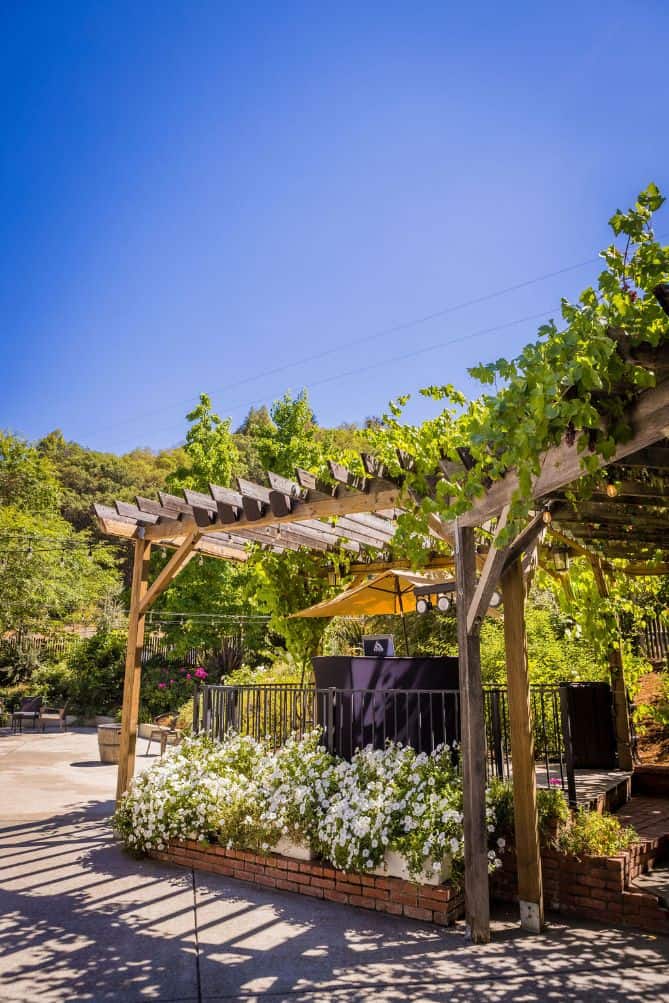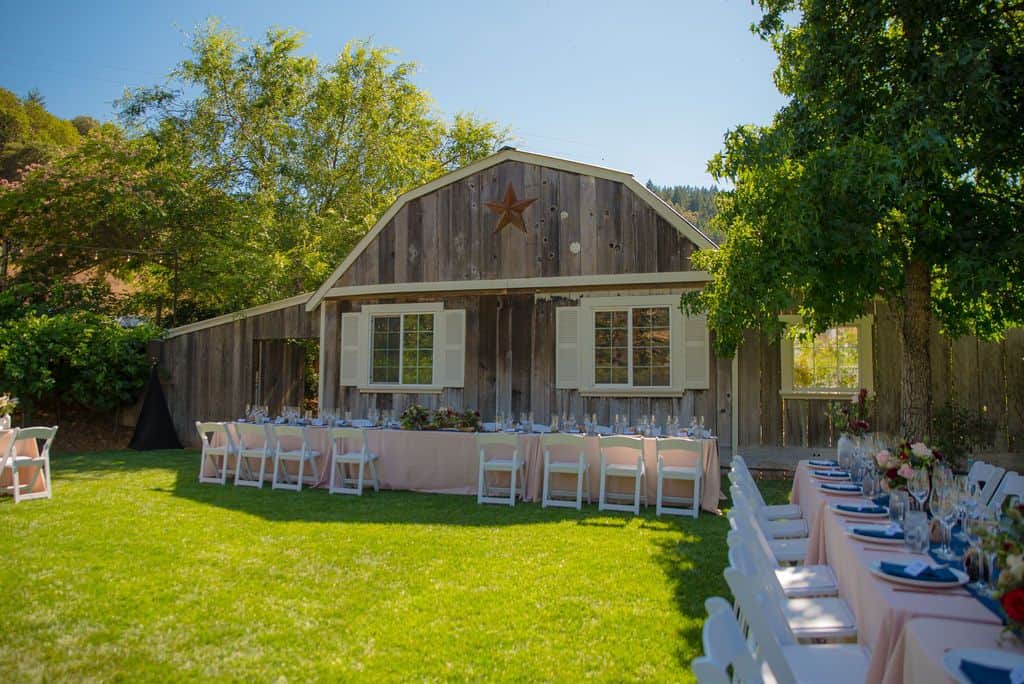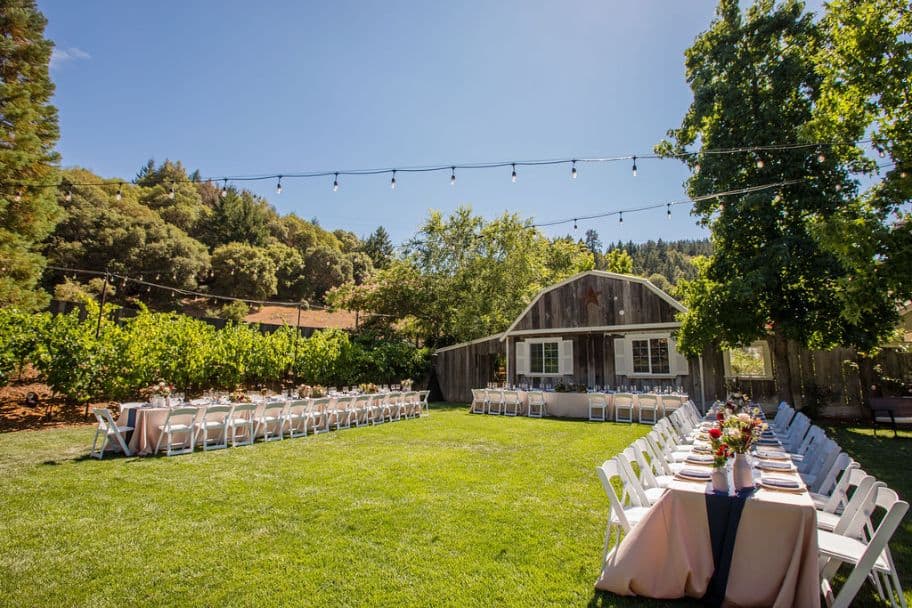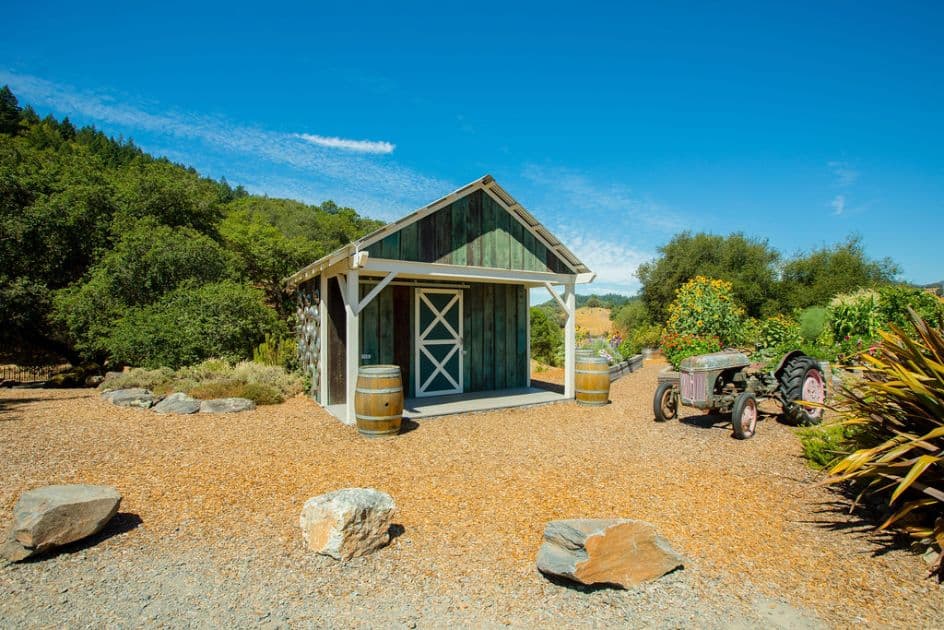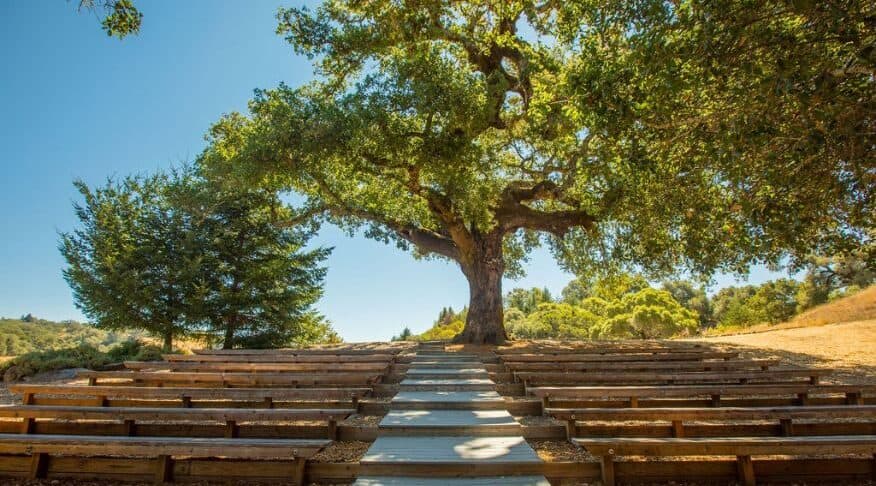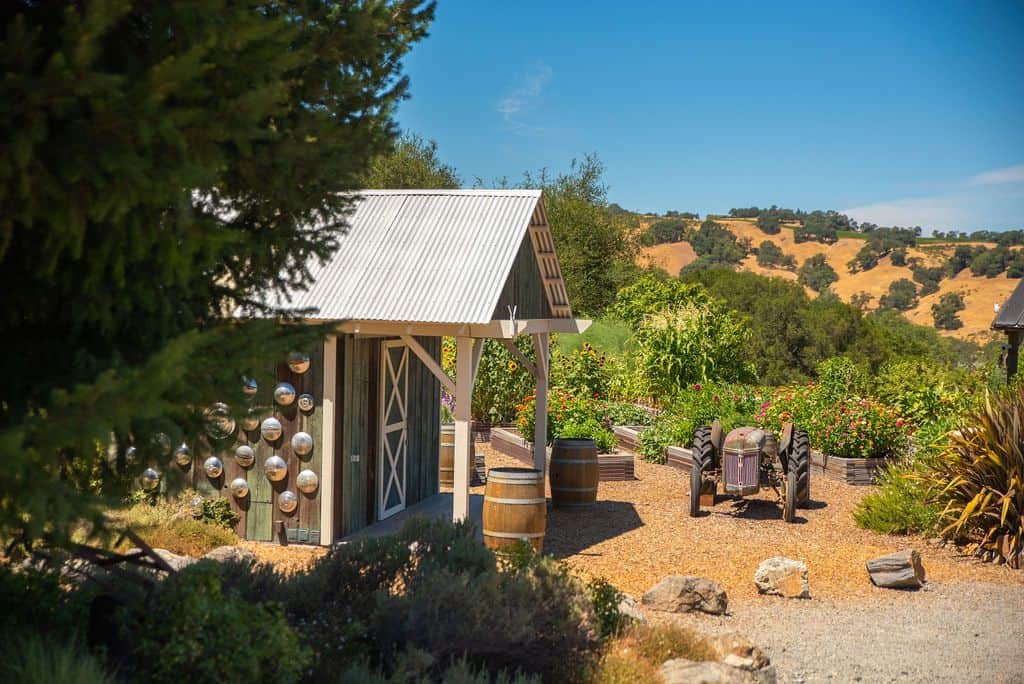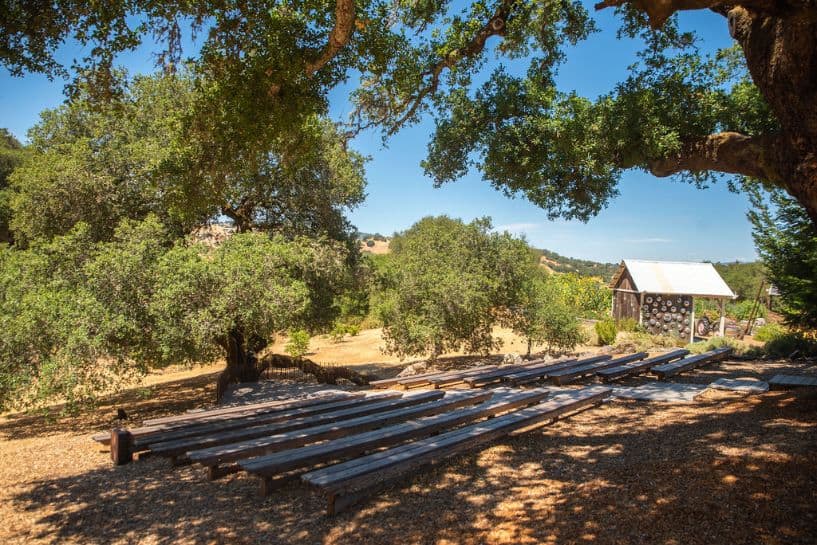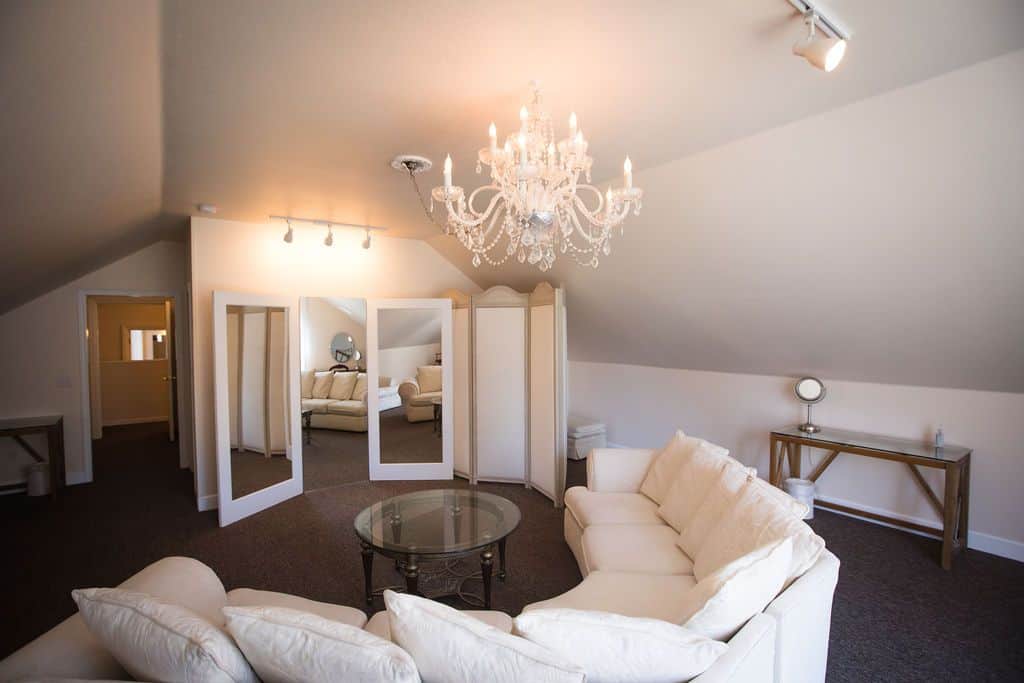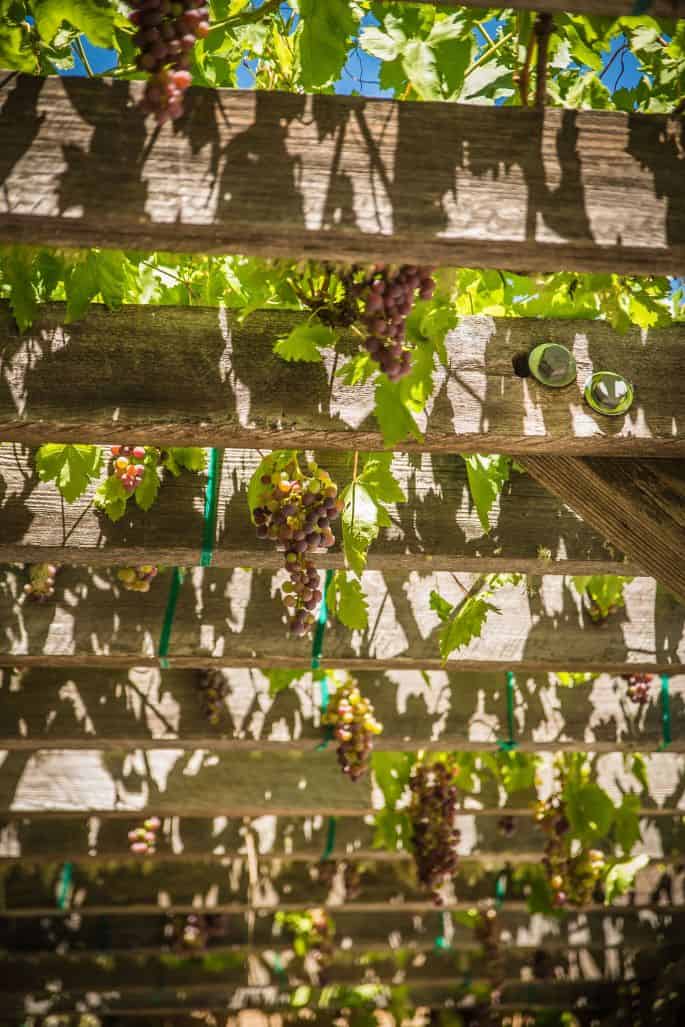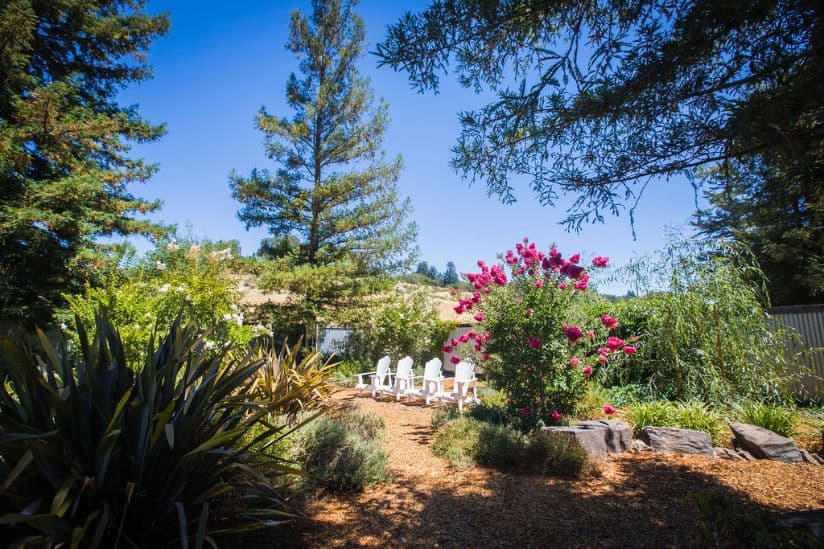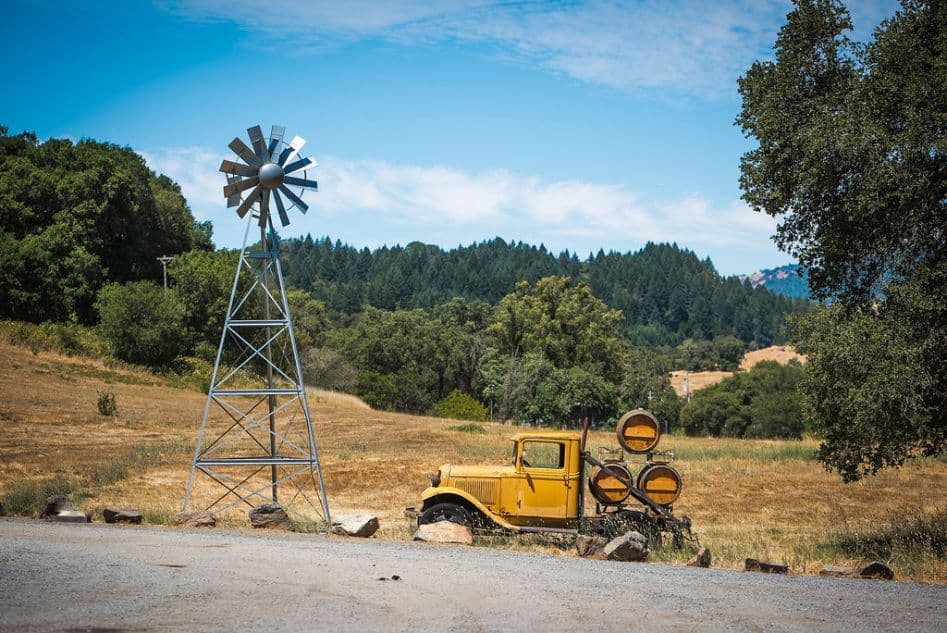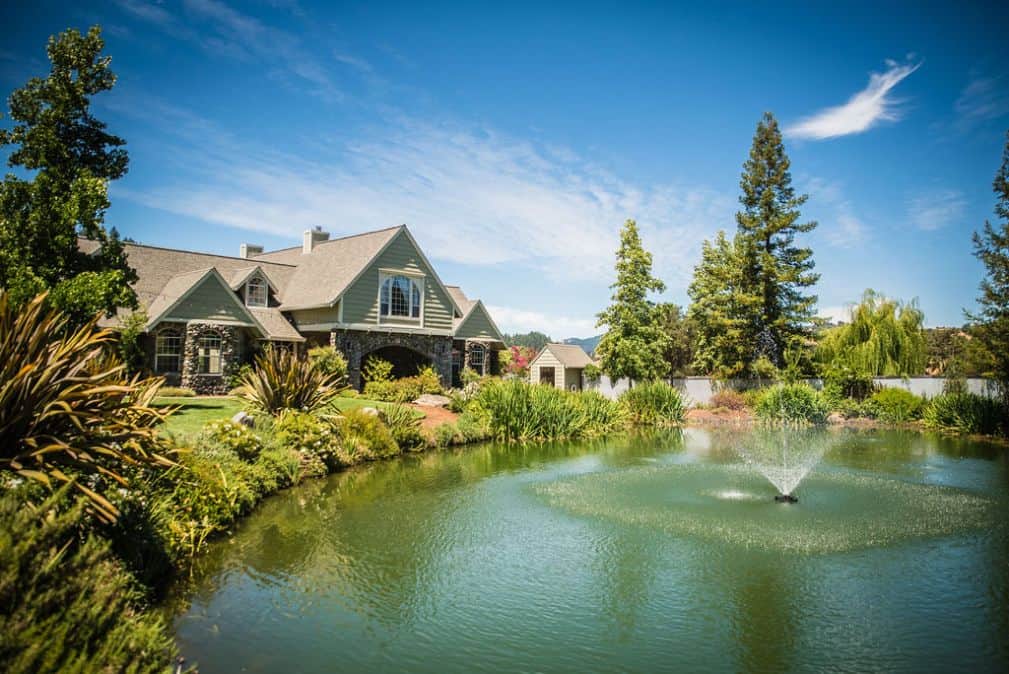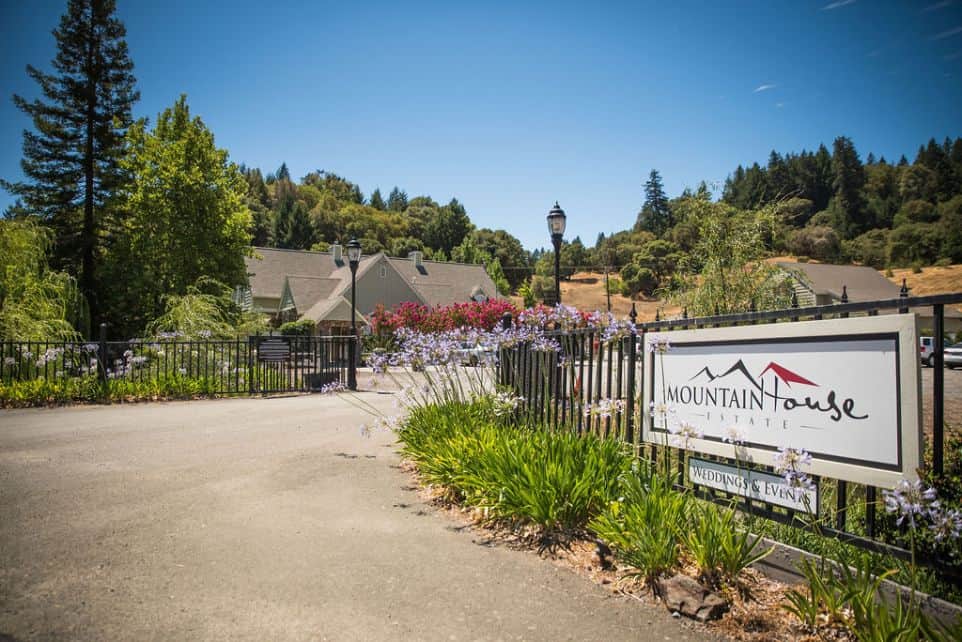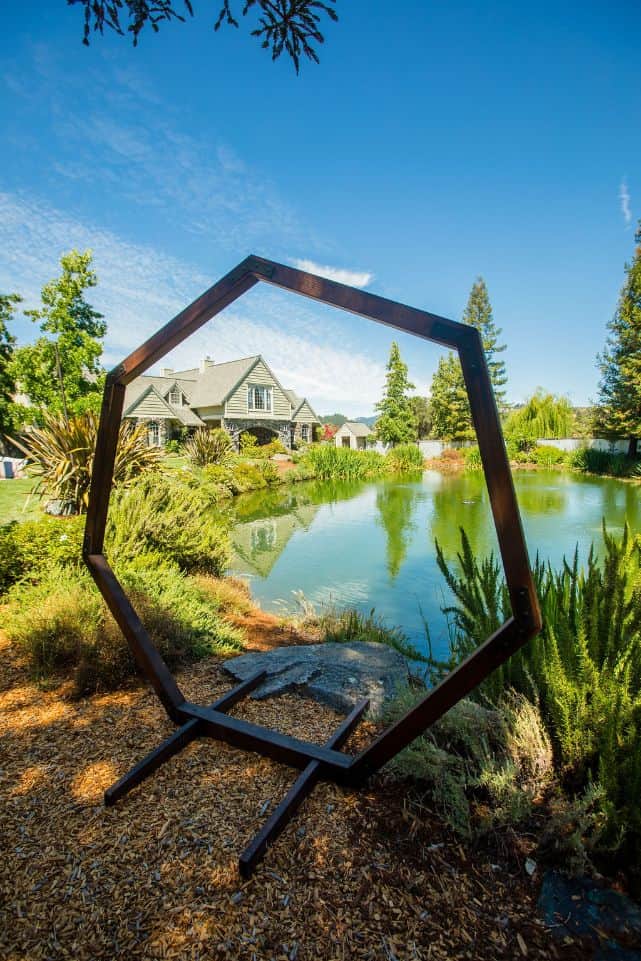 Whether you're from the Bay Area, Sonoma, or further from Northern California, you can still have a "destination wedding" getaway in Mendocino county. Our venue has so much to offer, and so does the surrounding area. This blog will highlight Mendocino wedding couples' favorite features about Mountain House Estate as well as our favorite local activities.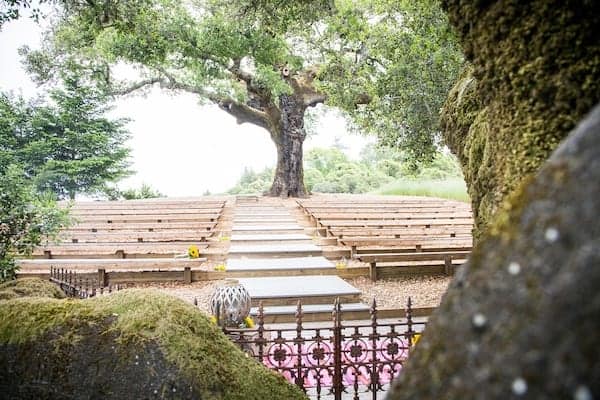 Mountain House Estate is a family-run property conveniently located in Mendocino County in Northern California. If you're searching for Mendocino wedding venues, you might consider looking at our private estate for the best wedding experience.
When you book our wedding venue, you'll benefit from our 40 rolling acres, Redwood forests, garden, and 100-year-old ancient Oak trees, beautiful fire pits, ceremony & dining chairs, dining tables, recycled wine barrel bistro tables, cocktail tables, market umbrellas, patio furniture, and starry lighting to set the mood.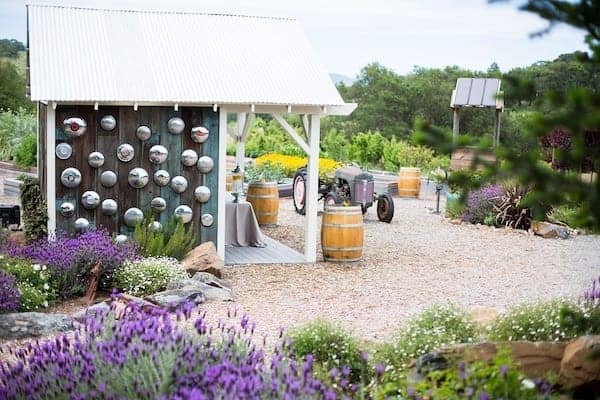 Why wedding couples love our outdoor Mendocino wedding venues
Our rustic wedding venue has elegant, timeless indoor and outdoor spaces that make for gorgeous photo opportunities. And not to mention, multiple ceremony and reception locations to choose from.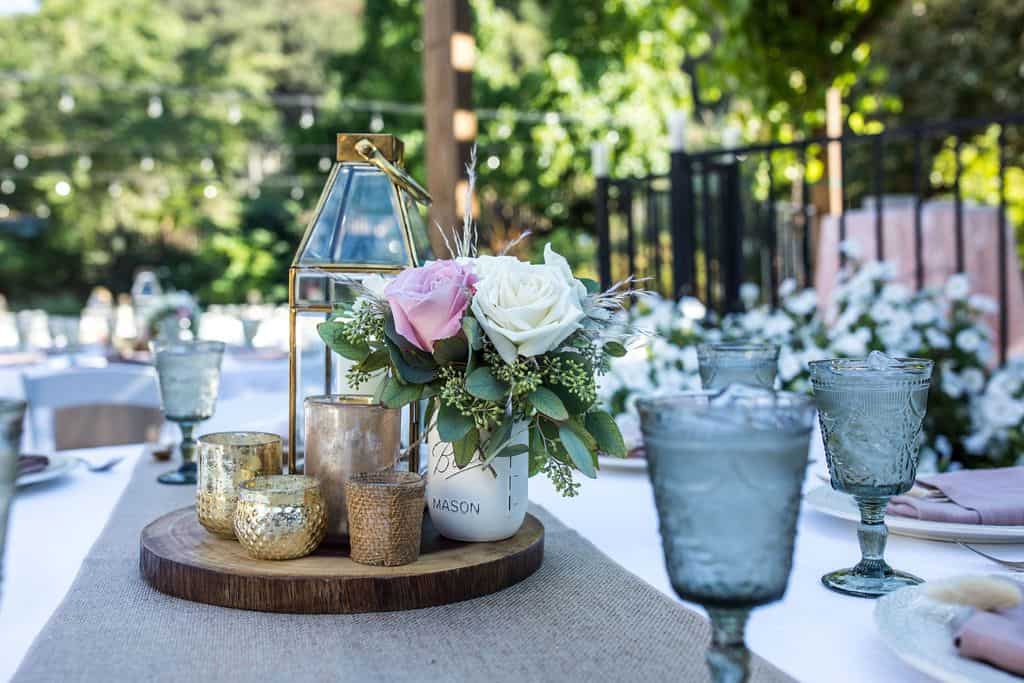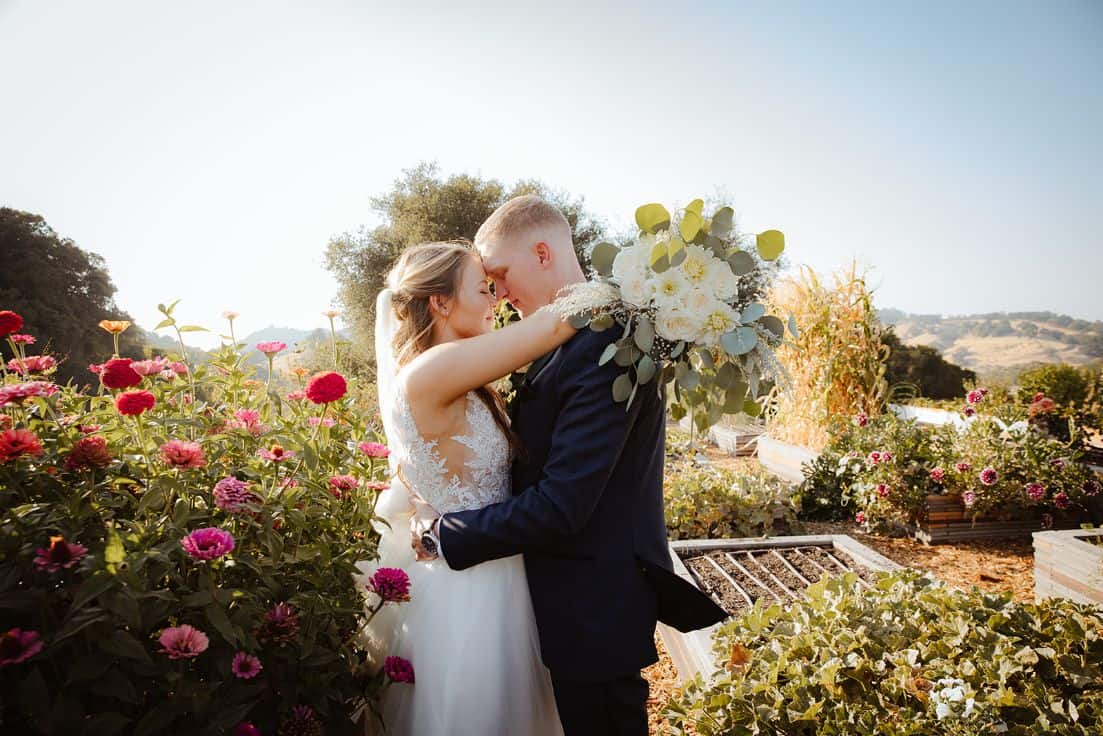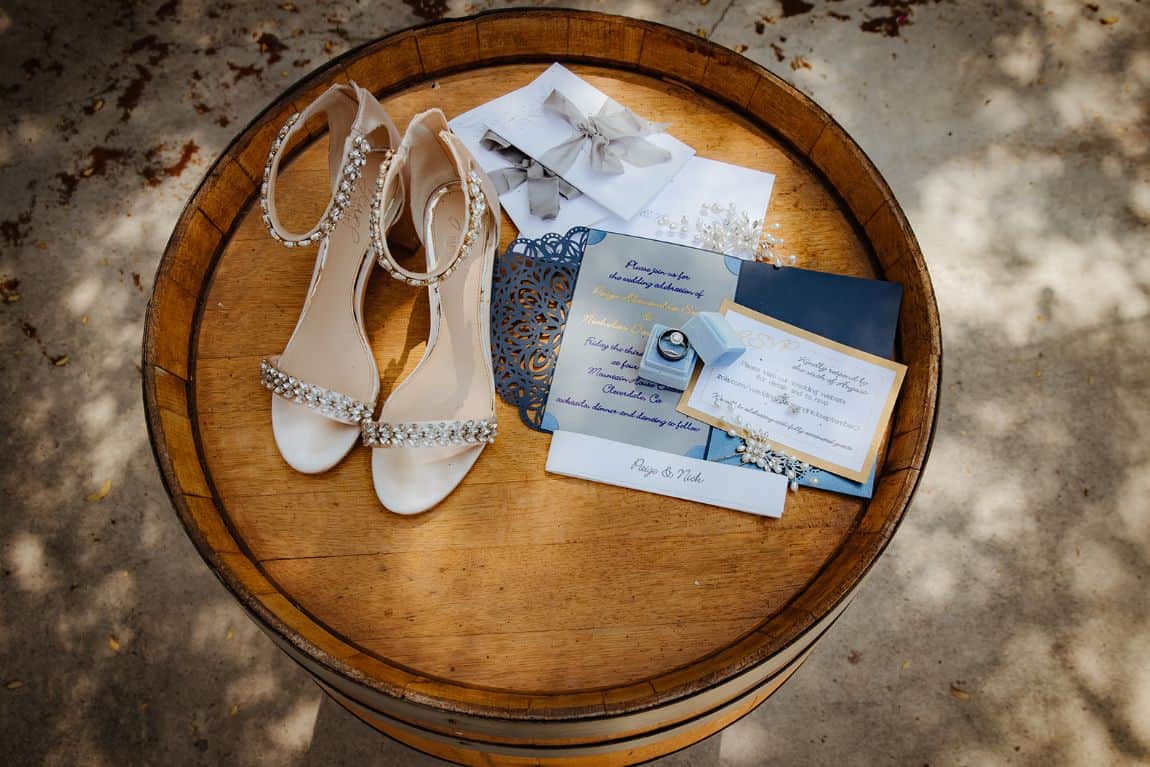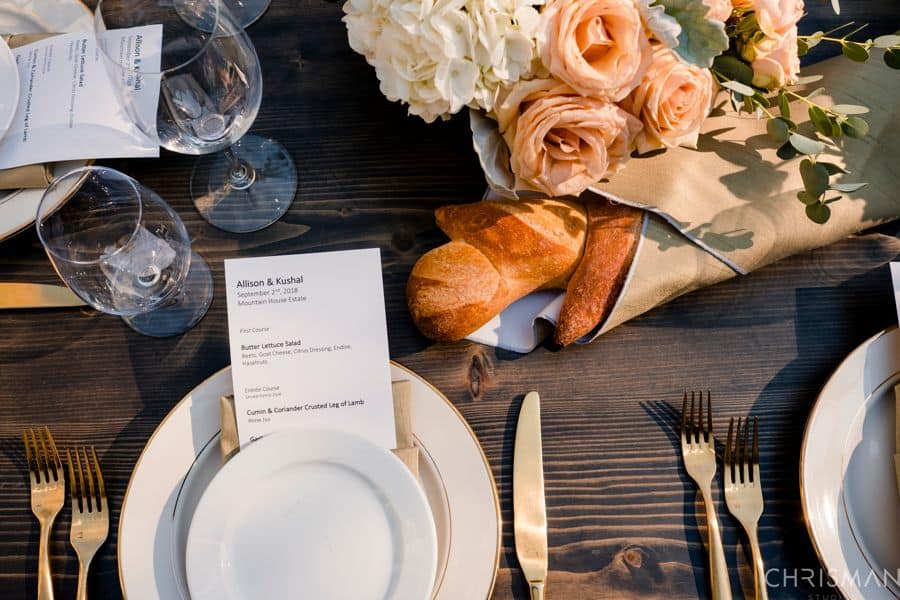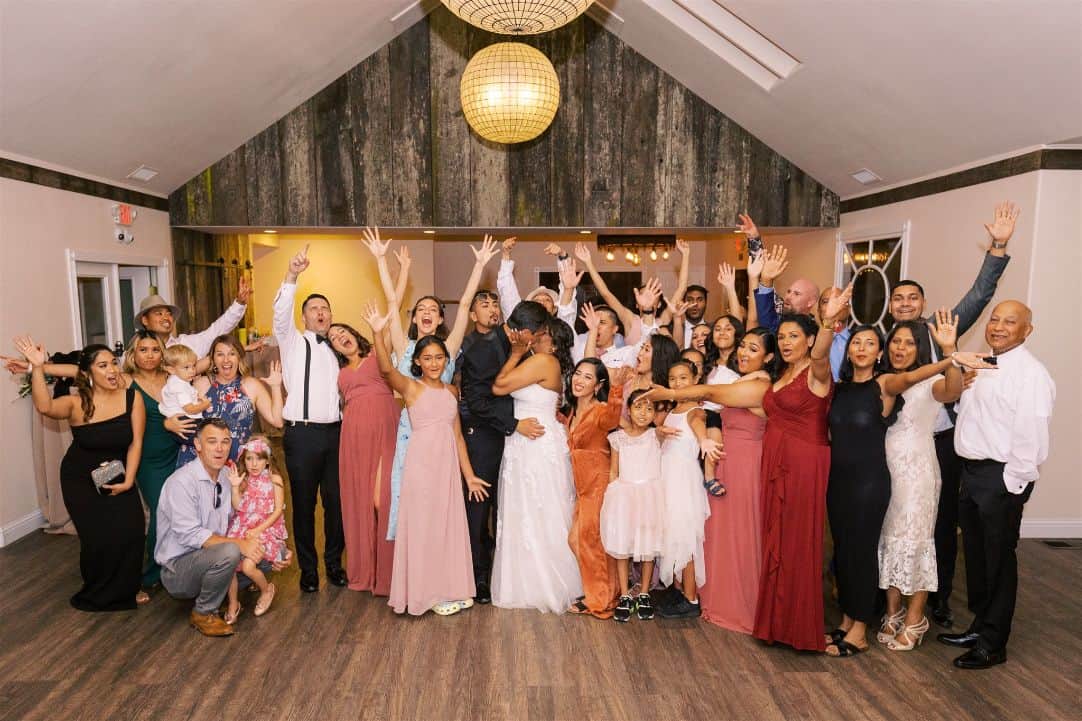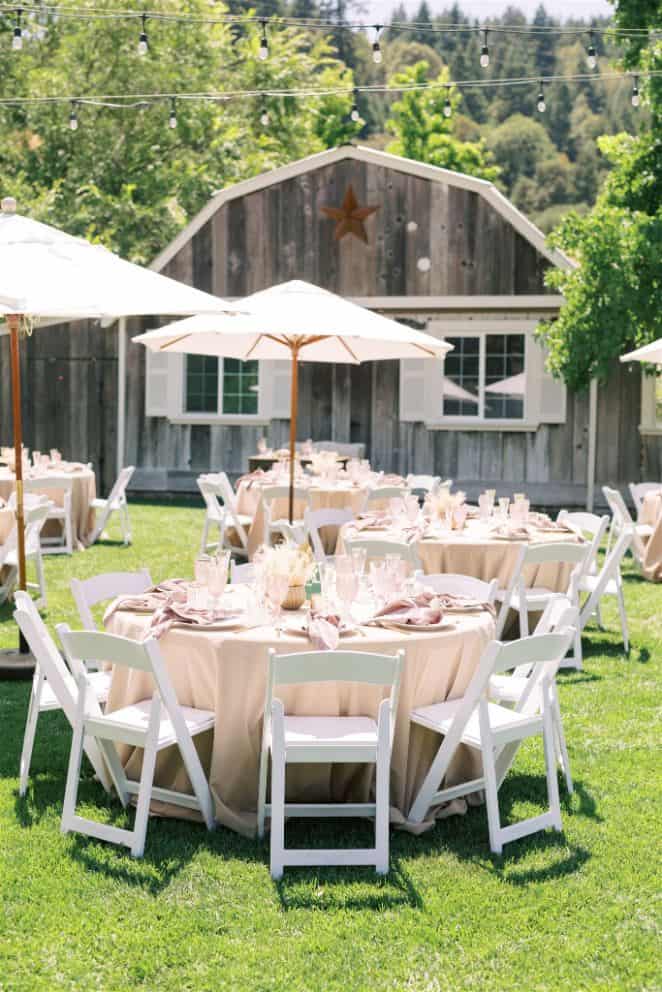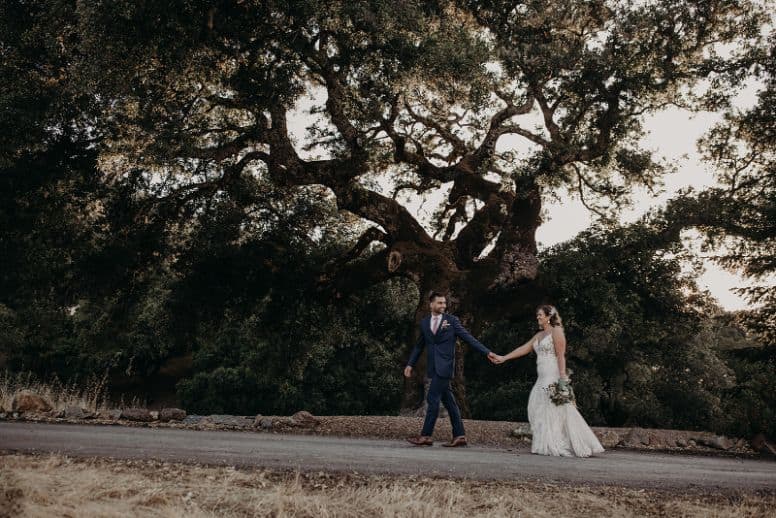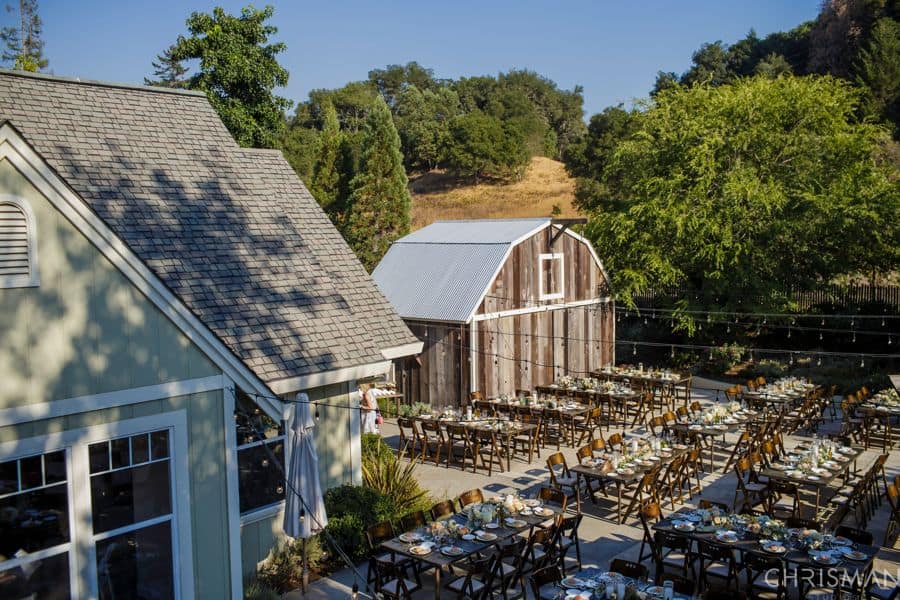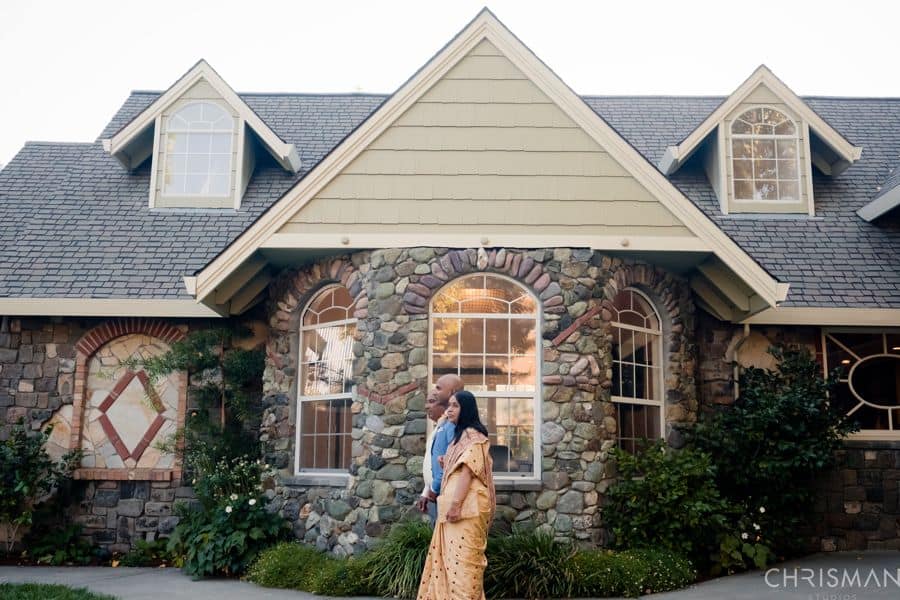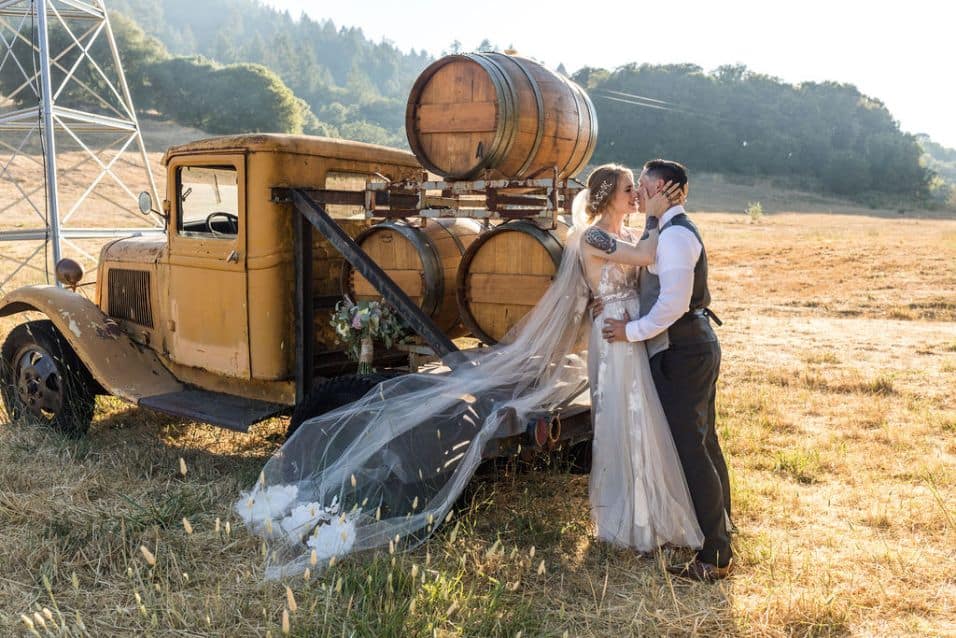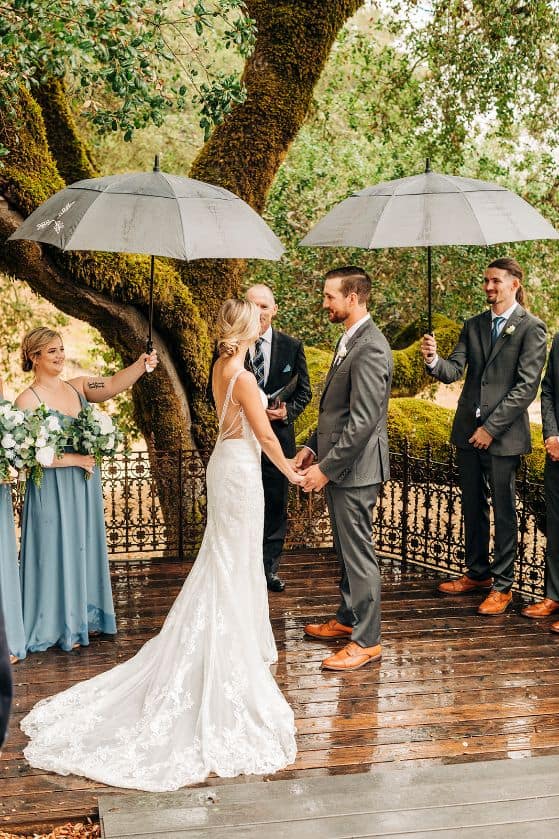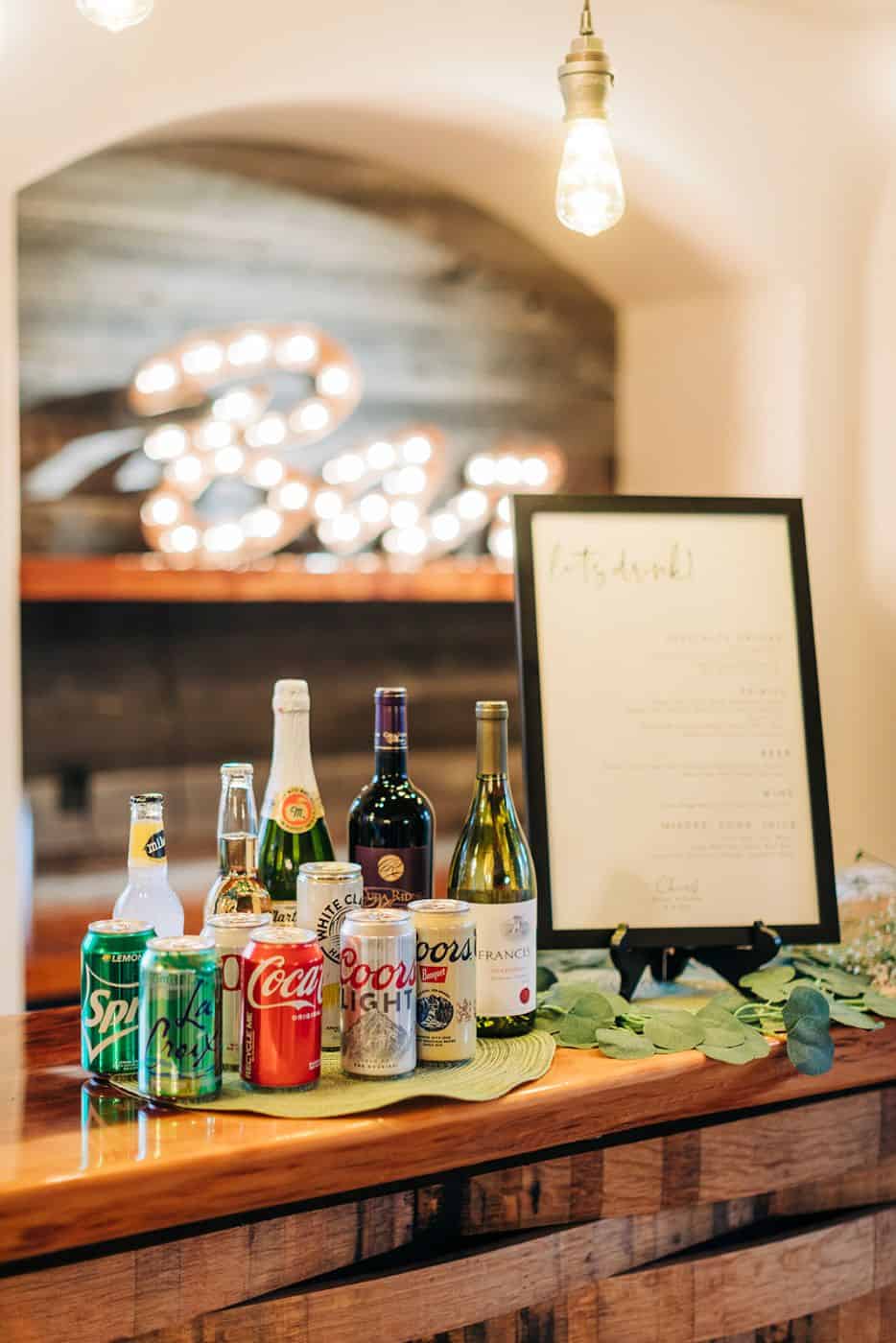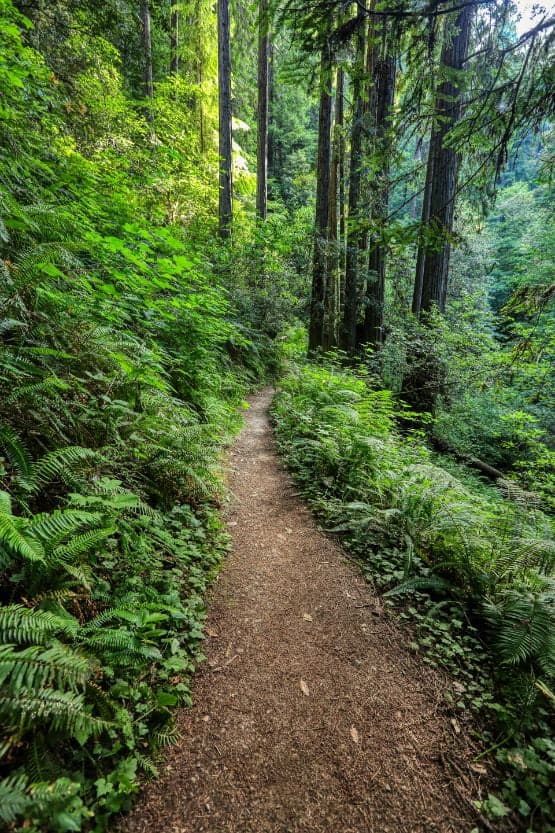 Our Ten Favorite Mendocino CA County activities to plan around your wedding
When you get married at Mountain House Estate, you not only get to benefit from our gorgeous property but also the inland and Mendocino CA coast activities.
Mendocino County is more like waves, wine, and woods. If you're looking for a relaxed, laid-back, and local vibe without a Mcdonald's in sight (and gorgeous ocean views of the Pacific Ocean – P.S. visit Glass Beach!), you'll want to pay a visit to Mendocino County.
It evokes that warm fuzzy feeling – and maybe that's why we call it California's Cozy Coast, or Mendo Mellow. From farm-fresh produce to wine tastings and breaking your neck to look at the tallest Redwood forests' trees, here are our ten favorite Mendocino County activities from us and our top wedding planner advisers to partake in before or after you wed at our venue.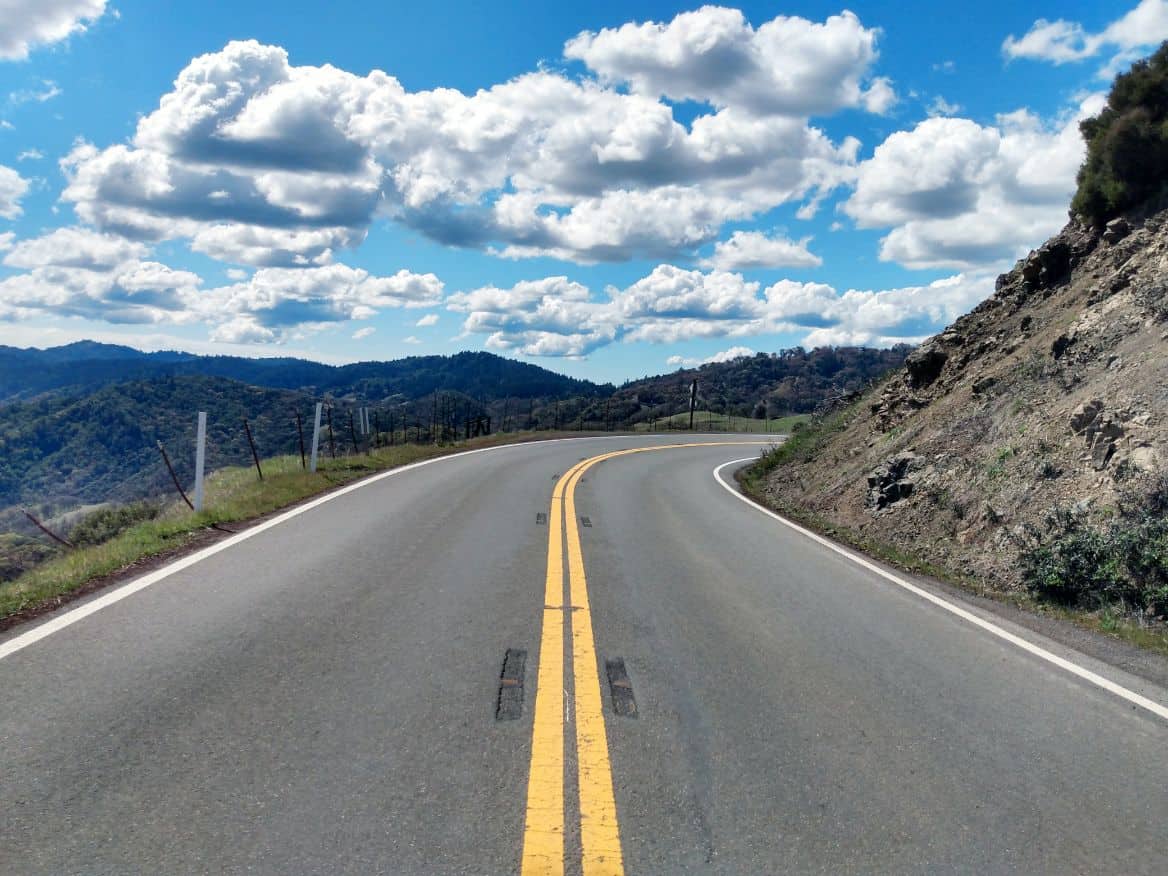 1. Start your journey with a scenic cruise down Highway 128.
From San Francisco, this scenic byway features rolling hills and some of the world's tallest trees (Redwood forests and Oak trees). And best yet, this winding road leads you right to Mountain House Estate, in the Yorkville Highlands AVA – bring on the wine tasting!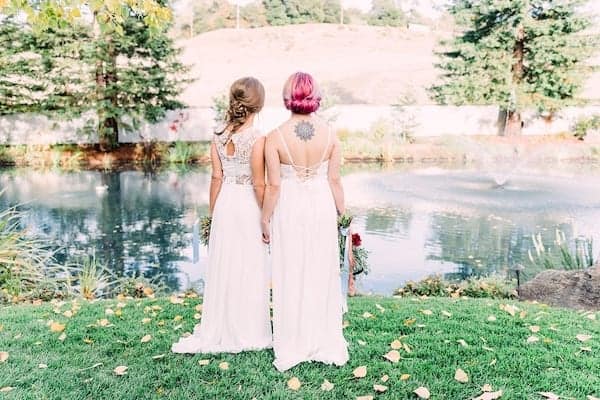 2. Taste organic wines at Yorkville Cellars
Certified organic since 1986, this small-lot winery. If you get a chance to visit, ask for a blind tasting of their Bordeaux varietals – it's an interactive and intimate tasting room experience.
P.S. If you get to meet Kevin, ask him how he became the "rockin' shepherd."
3. Indulge your sweet tooth at Paysanne in Boonville, CA.
If old-fashioned charm is your thing, you need to visit Paysanne. From colorful candy to organic ice cream scoops, locally roasted espresso, and baked goods made with love from Chloe at the local Boonville hotel, we think you'll be able to satisfy your sweet tooth and take a few treats on the road with you to snack on later.
4. Take a farm tour at Pennyroyal Farm.
You can't miss Pennyroyal Farm when visiting Mendocino County – it's cheese is featured at many local businesses. So while you're in the area, be sure to take a guided tour of their farmstead creamery and vineyard. The tour includes a walkthrough of their fully solar-powered barn to meet some of their friends 🐐🐑 and learn about their integrative methods behind their artisanal wine and cheese. And the best part? You get to indulge in a wine and cheese tasting at the end of it!
Note: tours are currently postponed but will be back.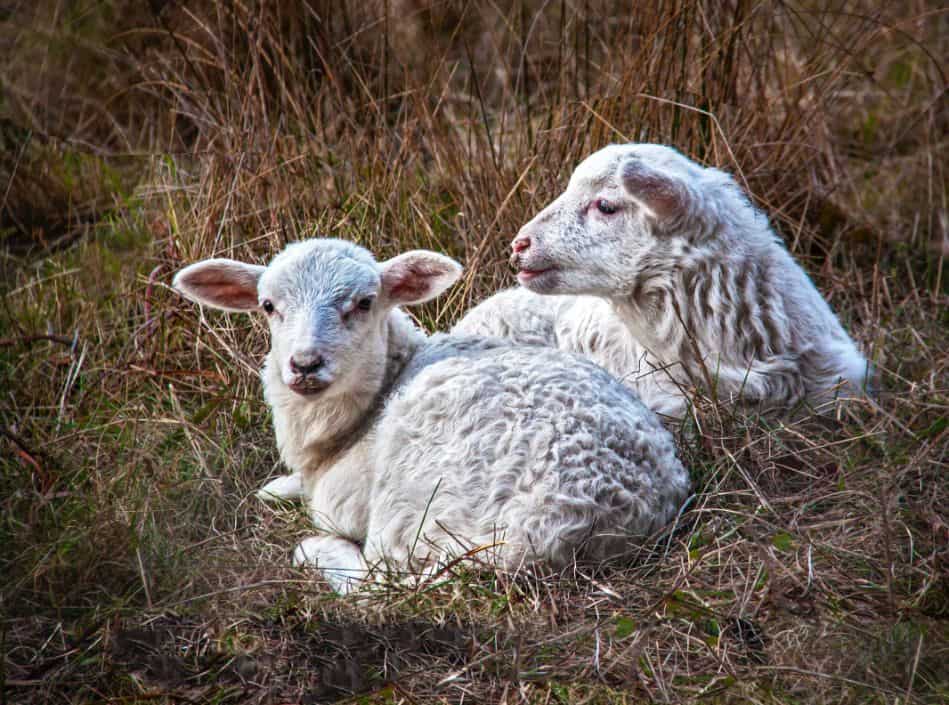 5. Have a rustic and refined dining experience on a rural backroad.
Chef Janelle Weaver and her partner Daniel founded the Bewildered Pig in their 1978 Volkswagen Westfalia. They stumbled upon the most idyllic spot in an old loggers' bar and general store "At the Townsend" in the quaint village of Philo, CA (located in Anderson Valley AVA in Mendocino County). Weaver has a knack for conjuring the most unexpected dishes, making this a must-visit culinary destination along your Mendocino CA County trip.
There are lots of cozy restaurants along Highway 101, and you won't be short of finding somewhere special!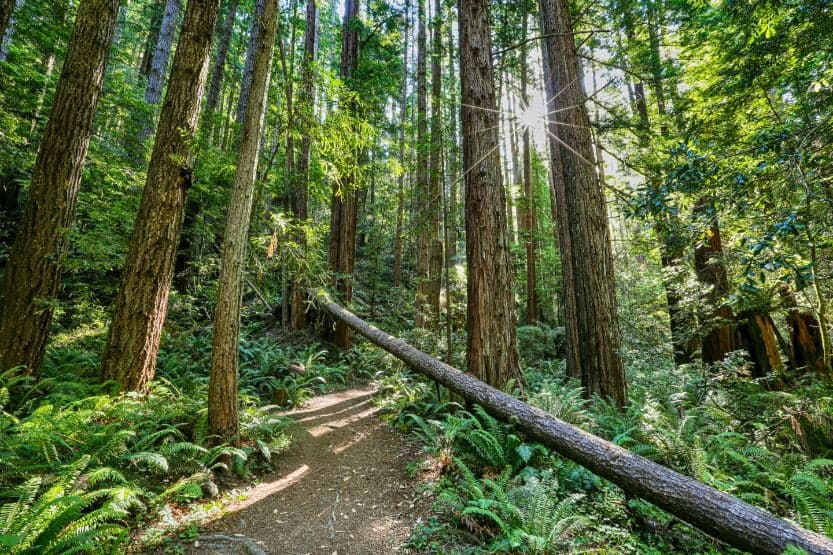 6. Strain your neck to view the Redwoods at Hendy Woods State Park.
Hendy Woods State Park protects two groves of towering redwoods, some more than 300 feet tall and over 1,000 years old. Stretch your legs out on five miles of trails to take in the fresh air and marvel at the fern-filled forest.
7. Stroll through Mendocino Village and tackle your fear of heights at Mendocino Headlands State Park.
You can't ignore the New England vibes of Mendocino Village. It's where the "Murder She Wrote" TV show with Angela Lansbury was filmed (ask your Mom). This village features whimsical shops and galleries while you can hear the waves softly crashing against the cliffs. Grab an ice cream from Frankie's (made from mushrooms 🍄, how cool is that?) and head over to Mendocino Headlands State Park. Gentle trails, rugged coastline, and sequestered beaches envelop the charming Mendocino Village on three sides. Miles of trails weave along the cliffs, giving you panoramic views of sea caves and hidden grottos.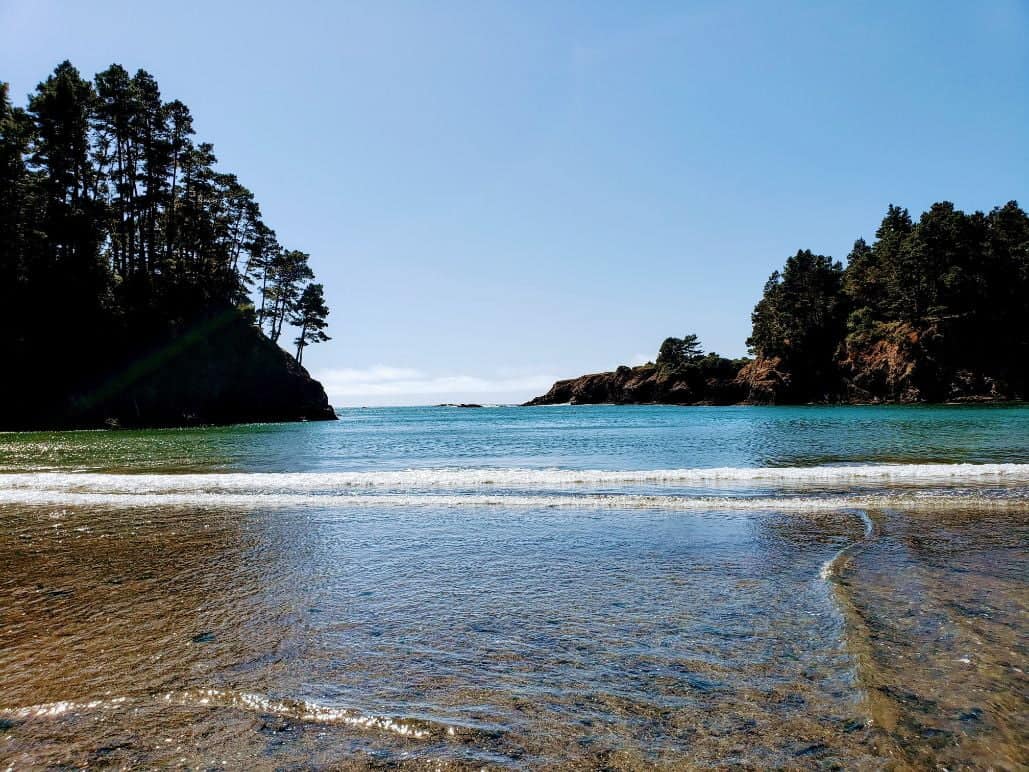 8. Paddle off those calories and befriend a few otters and seals.
If you're feeling full from your wine, cheese, artisanal lunch, ice cream, and other delicacies we recommended in this itinerary, a canoe trip along The Big River may be just the thing to prevent your impending food coma. In the summertime and at dusk or early evening, pulling your paddle through the water will stir up blooms of glowing plankton. And if you're paddling earlier in the day, you'll be sure to float amongst river otters, harbor seals, and great blue herons.
9. Hop aboard the world-famous Skunk Train.
If you want an up-close view of old-growth redwoods, scenic trestle bridges, historic tunnels, and panoramic views of the Noyo River Canyon, step aboard the Skunk Train.
Fun fact: Back when motorcars were introduced (AKA railcars), gasoline (fuel) combined with crude oil (which was burned to keep passengers warm) created a very pungent smell. Thus, it was nicknamed "Skunk," and although the scent doesn't stick around today, the nickname did.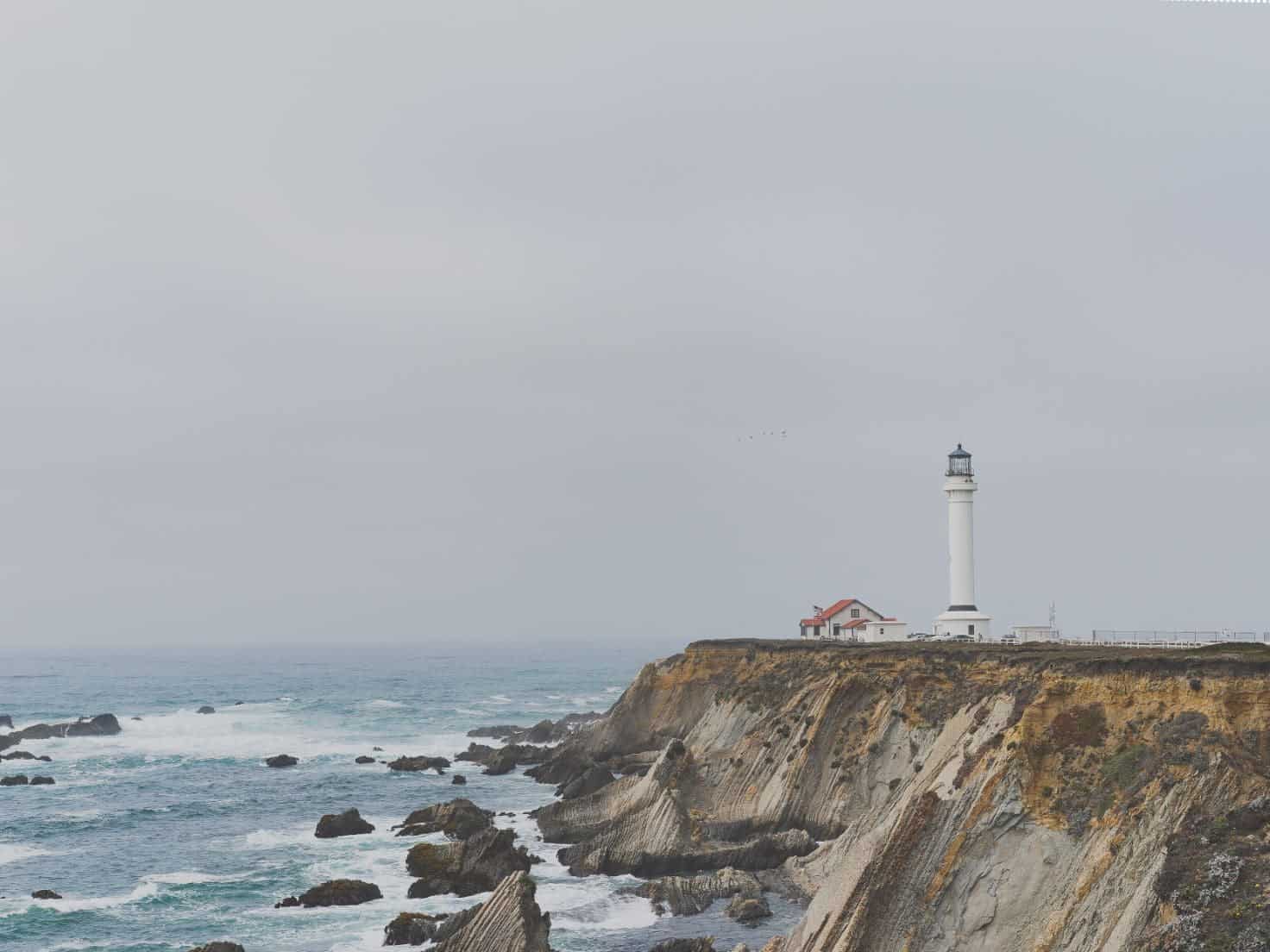 10. Take in the views at Point Arena Lighthouse
Located on one of the most beautiful roads – California Highway 1, the Point Area Lighthouse is a must-visit because of its longstanding history and postcard-perfect views. This 115-foot lighthouse towers over a dramatic bluff that drops into the Pacific Ocean's whitecaps.
BONUS 11. Soak and relax at the Orr Hot Springs.
Situated between Mendocino and Ukiah, this resort sits on 27 acres, featuring springs at the Big River's headwaters. Clothing is optional, but those who are more modest bring a robe and head over to the creekside clawfoot tubs. But our advice? Relax, it's Mendo Mello. These hot springs are frequented mostly by body-pos hippies 🛀 ☮️.
Have you been to Mendocino CA County, or are you planning on it? Are you dreaming of a Northern California wedding? Do you need help in planning activities around your wedding day? Reach out to us, and we're happy to give you our best advice and tips.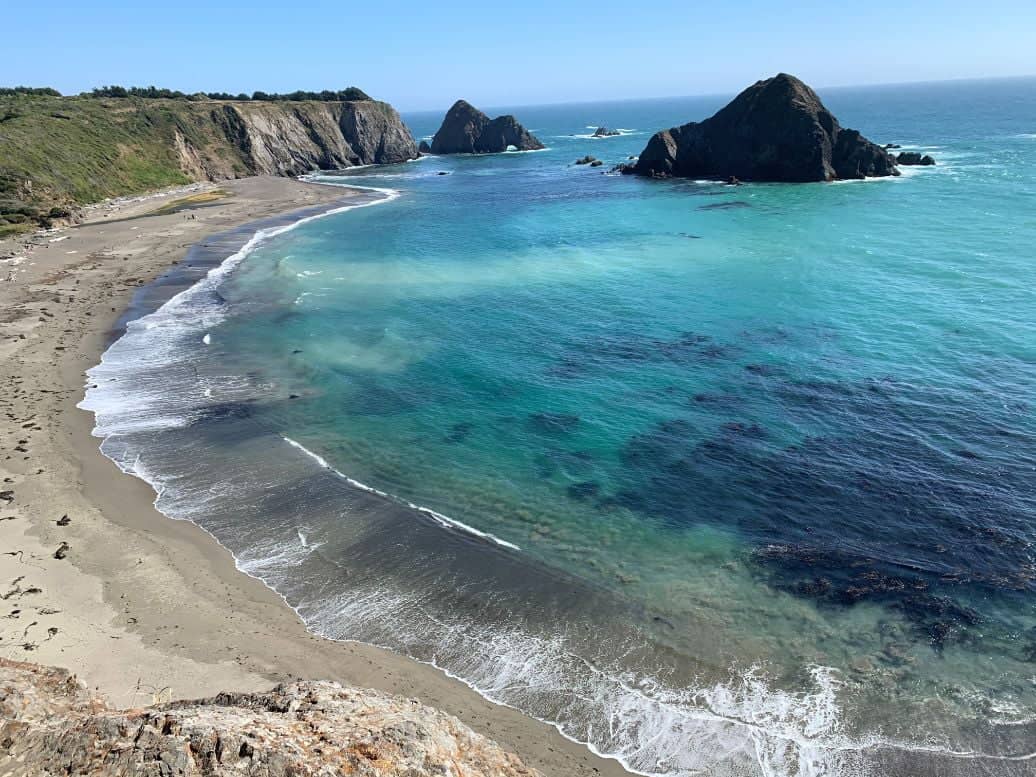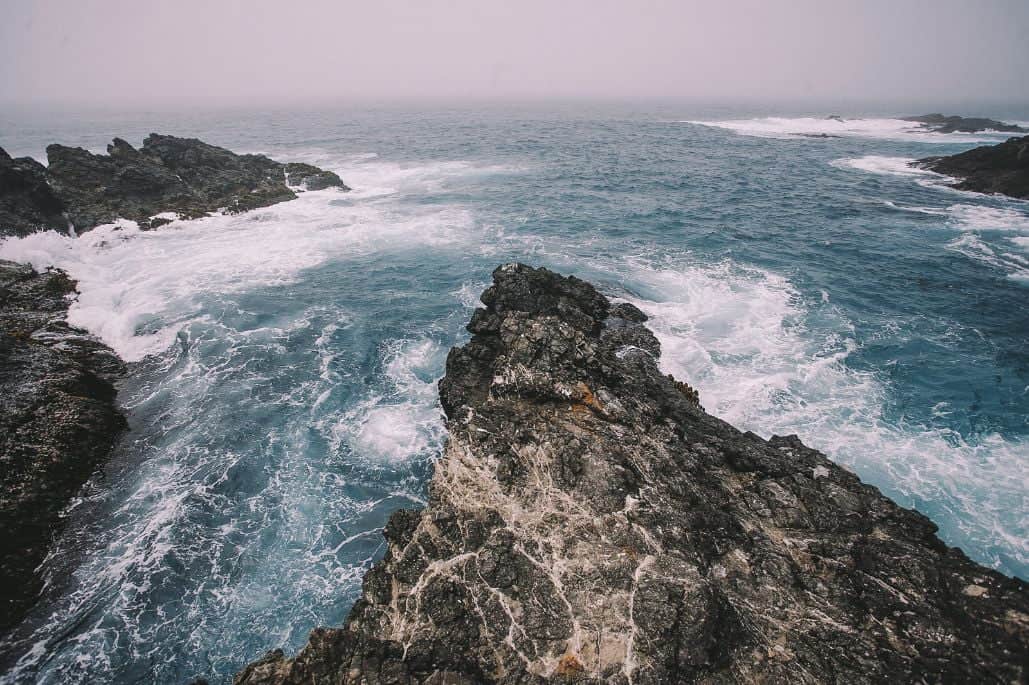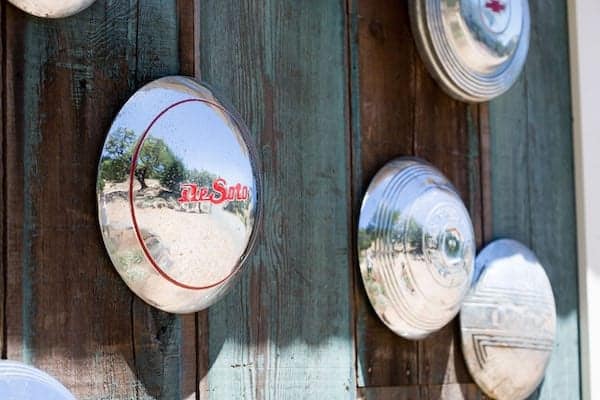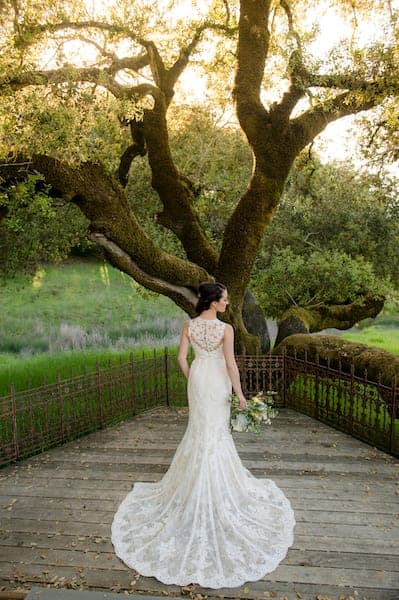 Wedding Venues Mendocino County Ca – Northern California
If you're searching for wedding venues in Mendocino County CA and Fort Bragg, Mountain House Estate is the top-rated and only Diamond Certified ® wedding venue in California. But, there are many other wedding venues if your heart isn't set on our Redwood and Oak forests, rolling hills, and picturesque gardens.
How much does it cost to get married in Mendocino County?
Your Mendocino wedding can cost you anywhere between $500-$500,000. There is such a broad spectrum and it is hard to tell you without knowing how many guests you'll have, as well as other factors such as a sit-down rehearsal dinner. Most wedding couples at Mountain House Estate spend between $35,000-$100,000 on their wedding – all-inclusive.
Other Wedding Venues in Mendocino – North/Mendocino Coast Coast
Can't live without your wedding venue being on the Mendocino/North Coast, overlooking the Pacific Ocean? Is your heart set on Fort Bragg? Or you're looking for a venue on the Navarro River? There are so many Mendocino wedding venues to choose from.
We aren't a Mendocino wedding venue with beach ocean views, so if that is a must-have for you, try checking out some other Mendocino wedding venues/locations for your destination wedding.
Albion River Inn
Friends of the Ledford House Restaurant
The Albion Schoolhouse
The Farm Mendocino
Mendocino Bay Overlook
Boonville Hotel
Buckner Mountain Estate
Mill Creek Weddings
The Land
Toll House Inn at Bell Valley
Bell Valley Retreat
Testa Vineyards
Caspar Community Center
Fortunate Farm
Jug Handle Creek Farm
Mountain House Estate
The Highlands Estate
Elk Cove Inn
Greenwood Pier Inn
Cuffey's Cove Ranch
Holly's Ocean Meadow
Mendocino Coast Botanical Gardens
Skunk Train
Pacific Star Winery
Weller House
The Nye Ranch
The Inn at Newport Ranch
Ocean View Lodge
Gualala Arts Center
Mar Vista Cottages
North Coast Country Inn
St. Orres
Whale Watch Inn
Warner Ocean Point
Brutocao Contento Vineyard
Brutocao Schoolhouse Plaza
Campovida
Cobble Creek Ranch
Emerald Pharms
Jaxon Keys Winery
Jeriko Winery Estate
Real Goods aka Emerald Pharms
Red Barn Ranch
Saracina Vineyards
Solar Living Center
Terra Savia
Weibel Family Vineyards
Black Oak Ranch
Mendocino Magic
Redwoods River Resort
Mendocino Woodlands State Park
Heritage House Resort
Inn at Schoolhouse Creek
Little River Inn
Mendocino Inn
Mallory House
Spring Ranch
Agate Cove Inn
Mendocino Grove
Sea View Gardens
Stanford Inn by the Sea
Crown Hall Inc
Brewery Gulch Inn
Hill House Inn
Mendocino Crown Hall
Mendocino Hotel
Mendocino Woodlands Camp
The Barn Studio and Forest Suite
Ellie's Farmhouse
Point Cabrillo Light Station
Camp Navarro
Rivers Bend Retreat Center
Farm Stay Inn at Blackbird Farm
Goldeneye Winery
Indian Creek Inn
Lula Cellars
Philo Apple Farm
The Brambles
Wild Iris Retreat
The Madrones
B. Bryan Preserve
Casari Ranch
Oz Farm
Point Arena Lighthouse
Oak Granary
Barra of Mendocino Winery
Leonard Lake Reserve
Wine Country Villa Destino
Chiarito Vineyard
Mendocino Farmhouse
Seebass Vineyards
Bartlett Hall
Lake Mendocino Event Center
Mendocino Hill Event Center
Mendocino Lake Event Center
Nelson Family Vineyards
Orr Hot Springs
Shambhala Ranch
The Terrace House
Yokayo Ranch
Switzer Farm
Westport Beach RV
Westport Hotel
Seabiscuit Heritage Foundation – Ridgewood Ranch
Brooktrails Lodge
OakHorn Ranch Weddings
Camp Noyo
Emanuel Farm
Groundswell Institute
Le Vin Winery & Inn
Redwood House
Elope Mendocino
Noyo Harbor Inn
Ukiah Valley Conference Center
Bramasole