What to consider when choosing a wedding venue with lodging in Northern California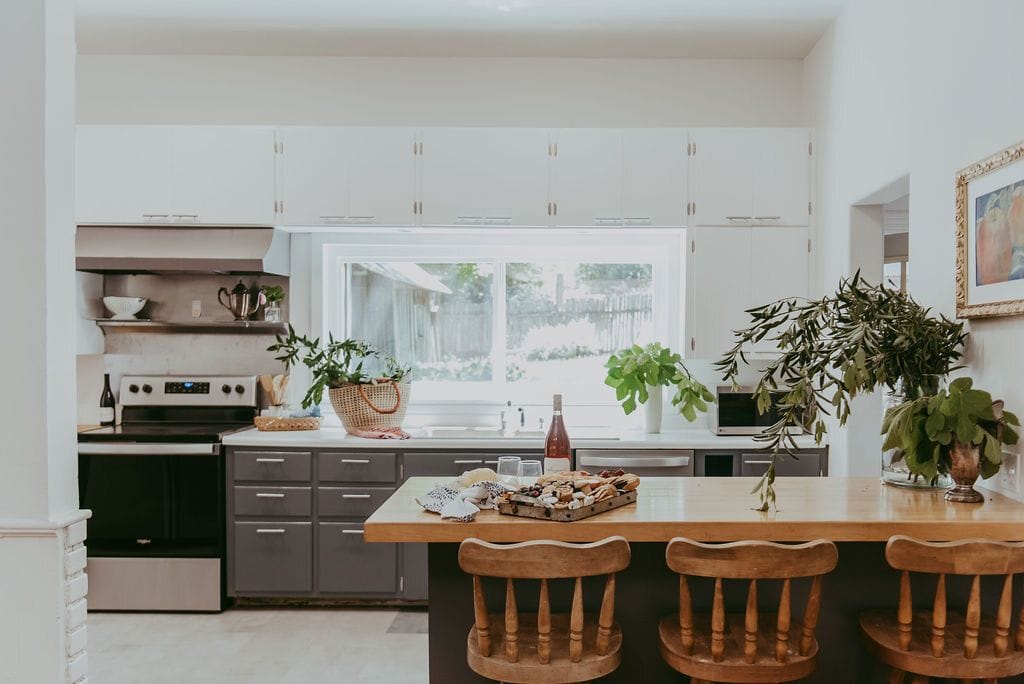 When choosing a wedding venue with lodging in Northern California, there are a few things to consider. Firstly, you should consider the type of lodging you are looking for. Do you want something close to the venue, such as a campground or a more luxurious lodge? Additionally, you should consider the type of atmosphere you want to create. If you are looking for more of a rustic feel, an inn or lodge could be the perfect fit. Alternatively, a hotel or resort could be the right choice if you want to create a more luxurious atmosphere.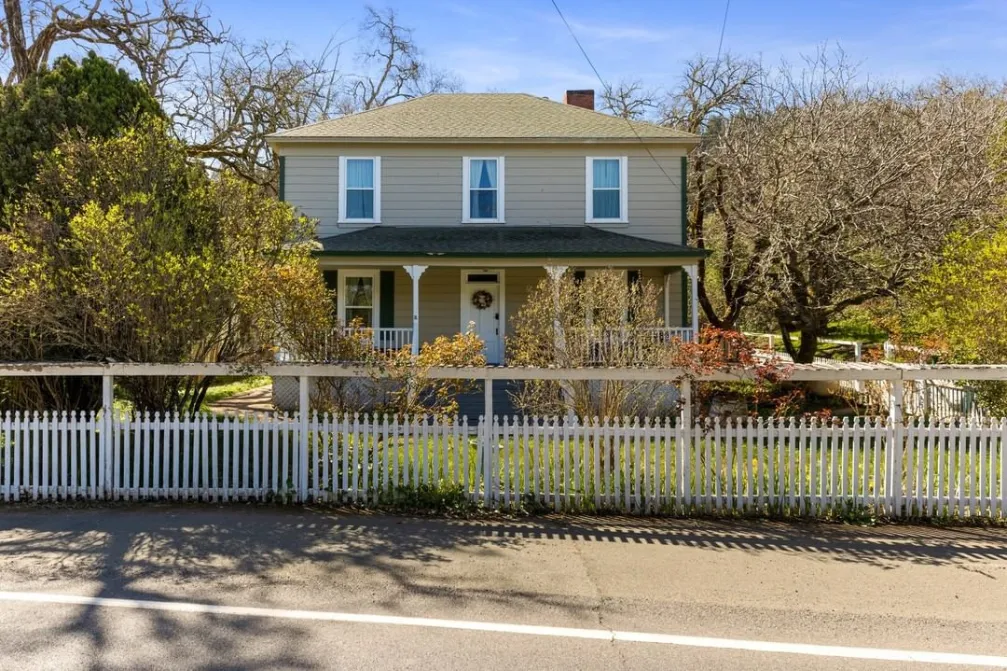 Mountain House Estate Venue & Guest Lodging Details
Click here to view our lodging page & gallery.
The entire ranch sleeps 34 guests and includes:
The Victorian- 4 bedroom 3 bathroom, sleeps 15
The Garden Cottage- 1 bedroom 1bathroom, sleeps 4
The Overlook Cottage- 1 bedroom 1 bathroom, sleeps 4
The Tadpole Cottage- 1 bedroom 1 bathroom, sleeps 4
The Forest Cottage- 2 bedroom 1 bathroom, sleeps 6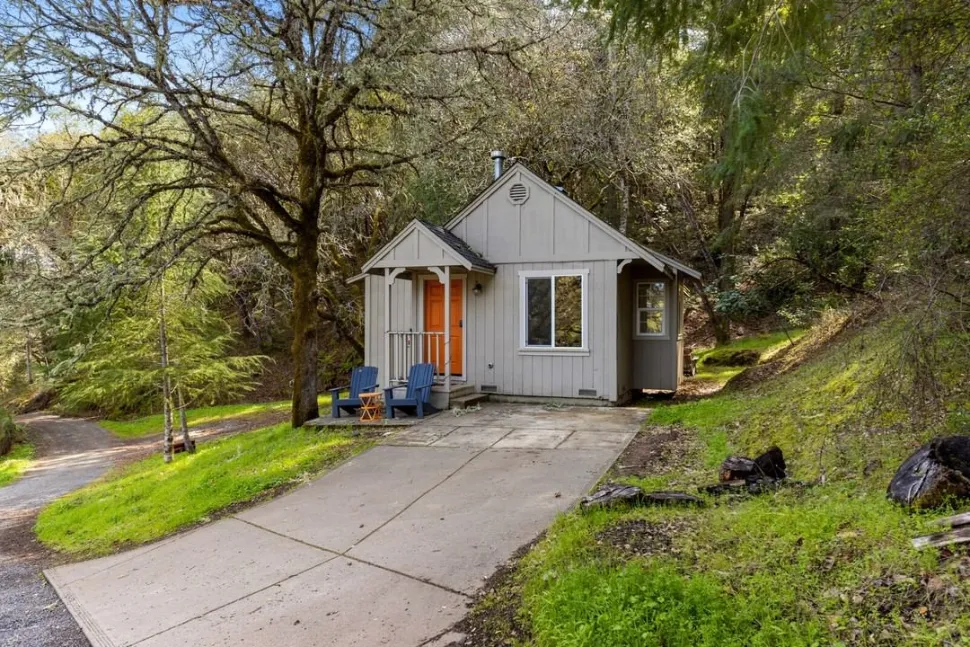 Rental includes private access to pond areas and grounds. All units have full Kitchens, Wifi, smart TVs and all the comforts of home.
The venue includes:
Multiple ceremony + reception sites
Gorgeous bridal suite + ready rooms
BYOB + spirits, food trucks allowed
 Chairs, tables, decor, large furniture
 BYO vendors (even catering)
 Planning app
 Built-in sound systems across the property
 No hidden fees. ever. Monthly payment options.
Another critical factor to consider is the amount of space you will need. Some Northern California wedding venues with lodging may not have enough space to accommodate all of your guests, so you should consider this as well. You should also ensure that the venue has the necessary amenities, such as bathrooms, WiFi, and other services.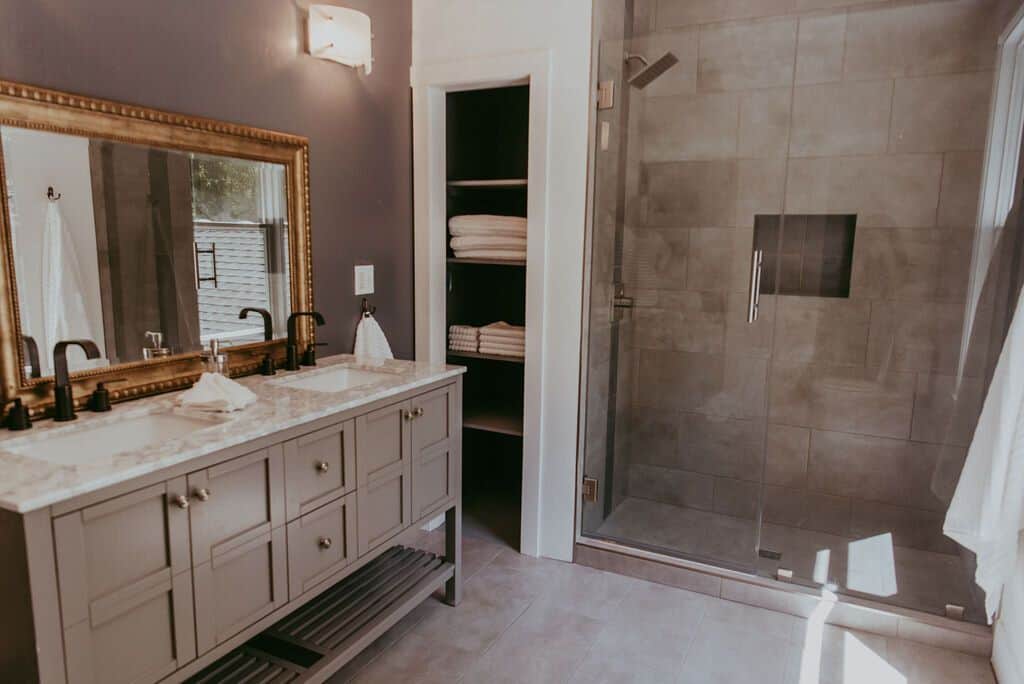 Finally, you should consider the cost associated with the venue. Many Northern California wedding venues with lodging have different price points, so it is important to ensure that you get the best value for your money. With the right research, you should be able to find a venue that fits within your budget and meets all of your needs.

Tips for making the most of your stay at a wedding venue with rooms or hotel wedding venue
When planning a wedding, it is essential to see the lodging and accommodation options available at the venue. Here are some tips to take into account when staying at a wedding venue with lodging:
Make sure you have a private sanctuary to escape to at any time – this will allow you to spend intimate time with your partner away from the hustle and bustle of the wedding day.
Consider the convenience for your VIP guests – having their bed close by allows them to enjoy the wedding without worrying about finding a ride home.
Consider any hidden fees – some venues may have corkage fees, external vendor fees, power drop charges and overtime charges, so be sure to read the fine print.
Look for unique venues with accommodations – unique venues will give your guests a more memorable experience.
Consider staying overnight at the venue – this allows you and your guests to dance the night away and have a more relaxed atmosphere.
Avoid hotel room blocks – hotels can often be more expensive than just booking online.
Avoid noisy hotels – hotel rooms can be noisy and not very private, so consider different lodging options.
If you're searching in Colorado, look for an affordable location like Colorado Springs, which has many affordable lodging options and scenic views.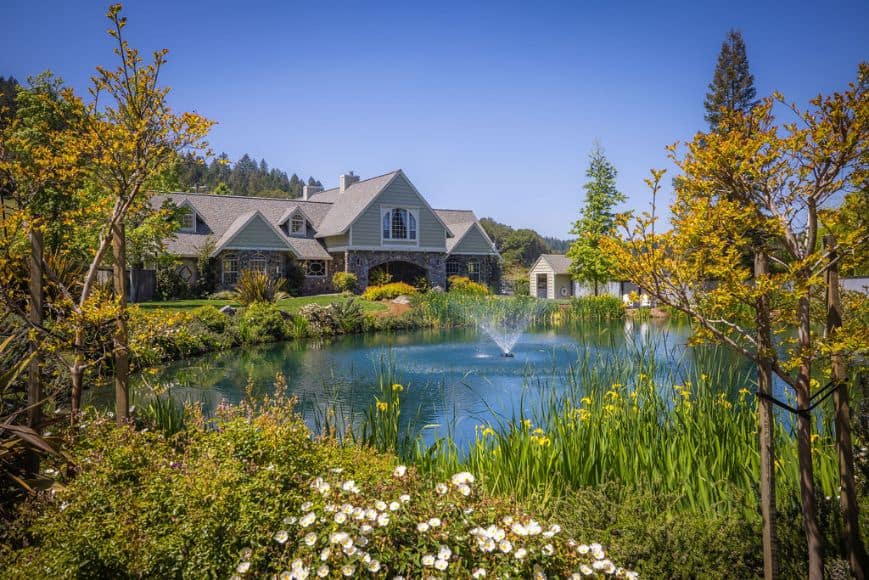 FAQ for Overnight Wedding Venues
Q: What are some of the most critical factors when selecting a wedding venue with lodging in Northern California & USA?
A: When selecting a wedding venue with lodging in Northern California & USA, there are several important factors to consider. First and foremost, you should determine what type of ceremony and reception you'd like to have and ensure the venue can accommodate your needs. Additionally, you should assess the accessibility of the venue and make sure that it is easily accessible for all your wedding guests and vendors. You should also ensure that the venue has enough space for your guests and adequate parking. Finally, you should also ensure that the venue provides all the amenities you need for your weddings, such as a bridal suite, catering kitchen, and adequate lighting and audio/visual setup for entertainment.
Q: What kind of services do wedding venues with lodging typically provide?
A: Most wedding venues with lodging in Northern California & USA provide various services to ensure your wedding runs smoothly. These services include venue tours, event coordination, catering services, and onsite wedding coordinators. Additionally, some venues may also provide decoration and setup services, as well as onsite lodging.
Q: What types of activities are available at wedding venues with lodging?
A: Wedding venues with lodging in Northern California & USA usually offer a variety of activities for guests and couples. These activities can include wedding ceremonies, receptions, and dances, as well as additional activities such as golf, hiking, fishing, kayaking, and horseback riding. Many venues also provide additional services, such as wedding photography, music, and event planning.
Spend the Night Wedding Venues Across the Country
Scotia Lodge | Scotia, CA
Scotia Lodge in Scotia, CA offers a variety of amenities to make your wedding day special. These amenities include scenic views of the Golf course or the Laurel Highlands, indoor or outdoor entertainment weather permitting, a perfect location no matter what the occasion, and a rustic atmosphere. Additionally, the lodge provides a bed and breakfast that offers timeless architecture and romantic elegance, eight uniquely themed and decorated cabins scattered throughout the wooded 14-acre property, and a private porch and a Jacuzzi tub for two with romantic elegance. For the wedding ceremony, couples have the option of a beautiful garden or pavilion reception facility, both of which are climate controlled and feature breathtaking views.
The Woodhouse Lodge | Greenville, NY
The Woodhouse Lodge in Greenville, NY, offers a variety of accommodations for guests to choose from for their wedding or event. These include the 100-acre wooded property with 17 Scandinavian-style tiny house cottages for two, the permanent, open-air pavilion with a capacity for 250 guests, 28-foot-tall, arched ceilings, and sweeping vistas, full catering kitchen, six single-use bathrooms, two dressing rooms/meeting suites, and a large upstairs lounge.
Blue Mountain Mist Country Inn & Spa | Sevierville, Tennessee
The Blue Mountain Mist Country Inn & Spa in Sevierville, TN, offers a variety of amenities to make your wedding day special. From luxury lodging to a spa and salon, this picturesque venue provides everything you need for a rustic celebration. The venue offers stunning views of the Smoky Mountains with the backdrop of a cascading waterfall, making it the perfect setting for your ceremony. For the reception, the venue provides an event space with a spacious dance floor and a wraparound porch for enjoying the scenery. Afterward, guests can enjoy a relaxing spa day with beauty treatments, massages, and more. The Blue Mountain Mist Country Inn & Spa also offers an in-house restaurant and bar with menus tailored to your preferences.
Inn by the Sea | Cape Elizabeth, ME
Inn by the Sea in Cape Elizabeth, Maine, offers a variety of room options. Guests can choose from complimentary guestrooms, all-suite accommodations, and luxurious suites, each featuring modern amenities, ocean views, and a private balcony. Villas and cottages are also available for larger groups, with fully-equipped kitchens and spacious living areas.
The Sebastian Vail | Vail, CO
The Sebastian Vail in Vail, CO offers a range of accommodations to suit any occasion. From luxurious hotel rooms and suites to spacious condos, guests can enjoy home comforts in a stunning mountain setting. Each room has high-end amenities like plush beds, modern bathrooms, and full kitchens. Guests can also take advantage of world-class amenities such as a rooftop pool and spa, fire pits, and in-room dining.
L'Auberge de Sedona | Sedona, AZ
At L'Auberge de Sedona in Sedona, AZ, you can choose from luxurious lodging options for your wedding. The property features various rooms and suites with modern amenities, including flat-screen TVs, Wi-Fi, and fireplaces. There are also spa options available on-site, as well as dining options. Couples can also opt for private, cottage-style accommodations with a private patio and hot tub.
Music Road Resort | Pigeon Forge, Tennessee
The Music Road Resort in Pigeon Forge, Tennessee, offers a variety of amenities, including a stately tree-lined entrance, lush meadows, a log cabin built in the 1800s, an Event Center that can accommodate up to 300 guests, courtyards, a rustic covered pier overhanging the pond, and a variety of lodging options ranging from private homes to eclectic rooms and suites. The resort also offers a wealth of outdoor activities, such as golfing, fishing, horseback riding, and more, as well as an indoor spa, fitness center, and pool. With any of its venues, Music Road Resort is the perfect place to host a special event or wedding.
The Sixpence Wedding + Event Space | Whitestown, IN
The Sixpence Wedding + Event Space in Whitestown, IN, offers a variety of amenities, including a ceremony area, covered outdoor space, dressing room, indoor event space, outdoor event space, reception area, wireless internet, handicap accessibility, various ceremony types, guest capacity up to 200, settings such as backyard, ballroom, barn, historic venue, hotel, mountain, restaurant, and tent, as well as venue service offerings such as bar & drinks, cakes & desserts, destination weddings, destination wedding packages, destination wedding planning, food & catering, planning, rentals & equipment, tents, service staff, transportation, and shuttle service. There are also awards and affiliations with the grounds, wide open spaces, event barn, cocktail + reception barn, lodging for +70, and on-site accommodations.
House on the Hill | Austin, Texas
The House on the Hill in Austin, Texas, offers a secluded and romantic setting for weddings and special events. The venue offers luxurious on-site lodging, including fire pits, a cocktail pavilion, an industrial rustic barn venue for up to 150 guests, and beautiful grounds to explore.
If you're seeking an option in the Texas Hill Country, Paniolo Ranch is one of the best venues. Panolo Ranch is in Boerne, TX and offers onsite lodging and spa services. It is an ideal location if you're seeking a weekend destination wedding but also want to treat your bride tribe to massages or facials.
Lookout Point Lakeside Inn | Hot Springs, Arkansas
The Lookout Point Lakeside Inn is a desirable wedding venue in Hot Springs, Arkansas, due to its breathtaking views, luxurious amenities, and versatile event spaces. With its incredible lakeside location and stunning views of Lake Hamilton, the Inn provides a beautiful backdrop for couples to exchange their vows.
East Silent Lake Resort | Dent, MN
East Silent Lake Resort in Dent, MN offers a stunning and tranquil setting for a wedding or special event. The resort offers a variety of accommodation options, including 20 rustic cabins for guests situated among 120 acres of fields and woods with breathtaking natural scenery.
Chatfield Hollow Inn | Killingworth, CT
The Chatfield Hollow Inn in Killingworth, CT, provides luxury accommodations in a rustic setting on a historic property. The inn features 14 beautiful rooms and suites, each with a unique design and antique furniture. Each room also has a private bath and air conditioning for a comfortable stay.
Sanderling Resort | Duck, NC
The Sanderling Resort in Duck, North Carolina, is an ideal wedding venue with its stunning oceanfront views, private beach, and various indoor and outdoor venues. Exchange vows in the resort's luxurious grand hall or a rustic log cabin boast breathtaking ocean views and swaying palm trees. Guests can choose lodging options that range from private homes to eclectic rooms and suites, and the resort's staff is happy to help with room allocation for wedding guests.