Why We're the Best Choice of Bay Area Wedding Venues Outside of San Francisco, CA
A Local Destination Wedding is the Best Experience for Bay Area Couples seeking Bay Area Wedding Venues
here's why you'll love mountain house estate:
– 40 private acres with rolling hills & redwood/oak trees
– your wedding, your way. byob & byo vendors (including food trucks)
– outdoor and indoor ceremony and reception locations
– gorgeous dressing suites
– custom-designed lighting, decor & rentals
– unlimited photo opportunities
Keep reading if you want to learn about some considerations of having your wedding in the Bay area or near the Bay Area.
When you begin your search for Bay Area wedding venues, you might feel overwhelmed with all the considerations to take into account.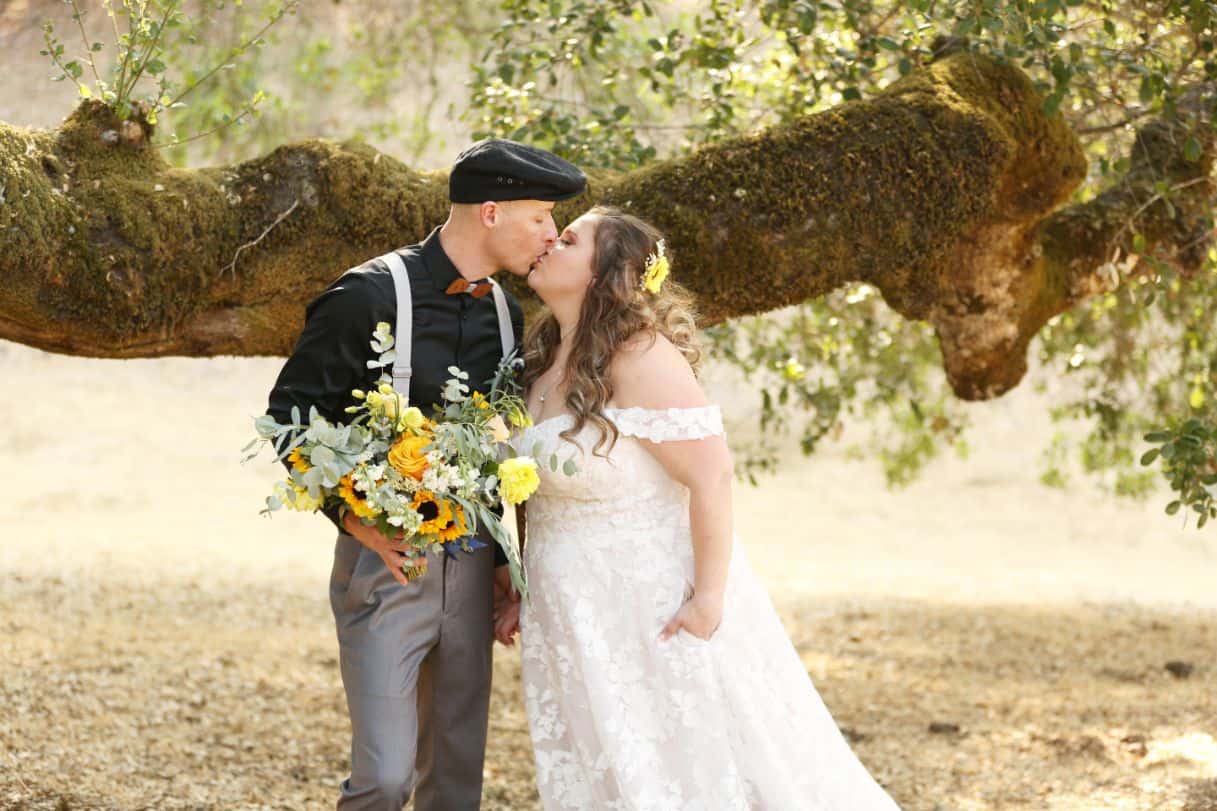 In this article, I'm going to touch on "local destination weddings," discuss the benefits to a wedding venue outside of the metro Bay area, budget considerations, venue considerations, climate considerations, and so much more to get your wheels turning.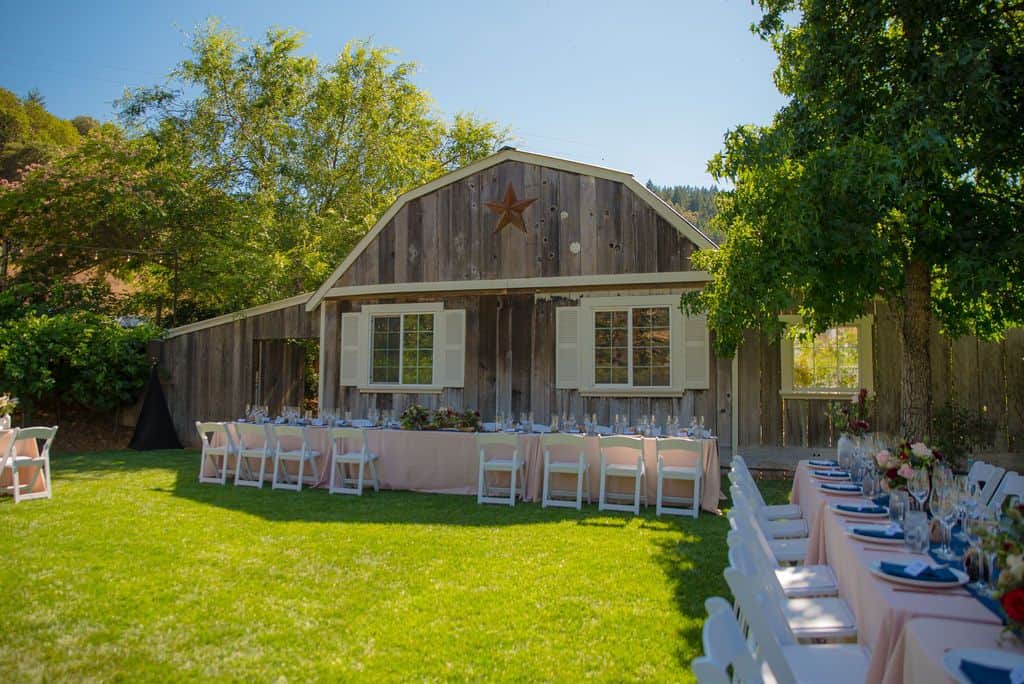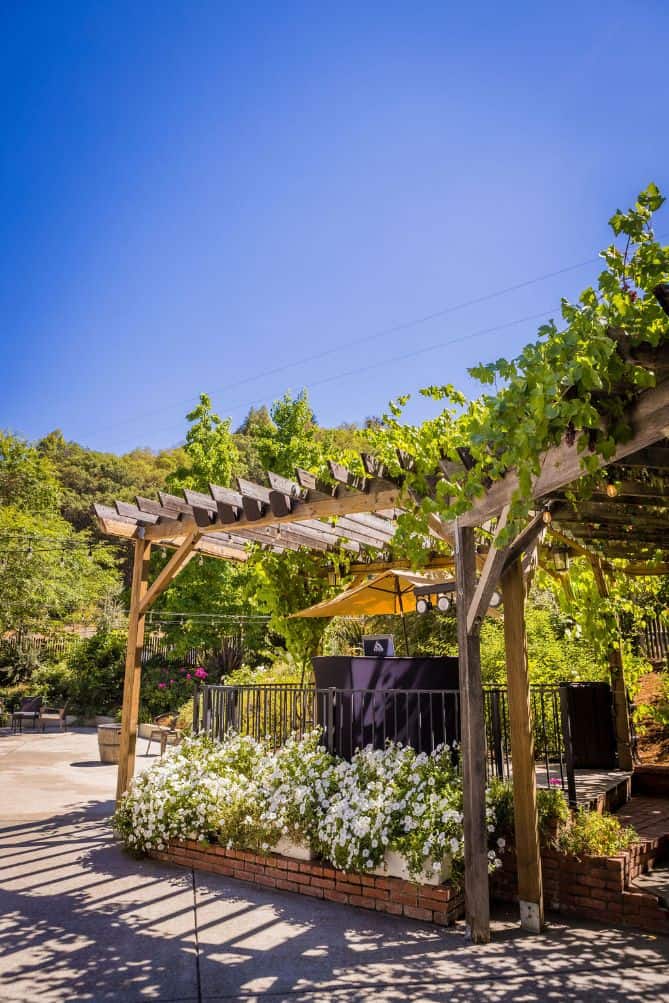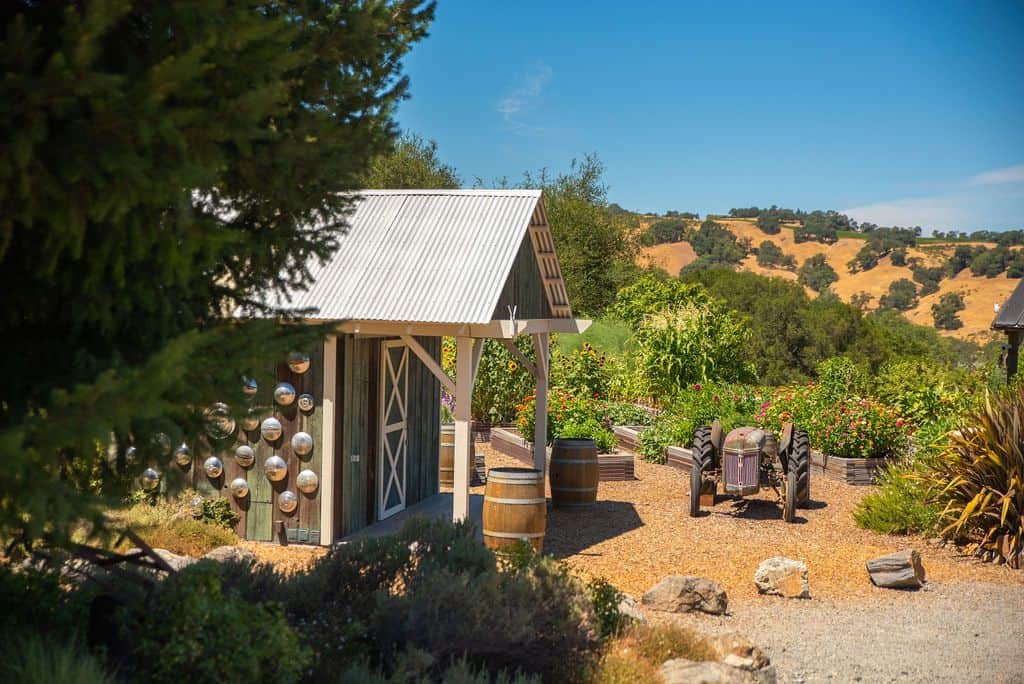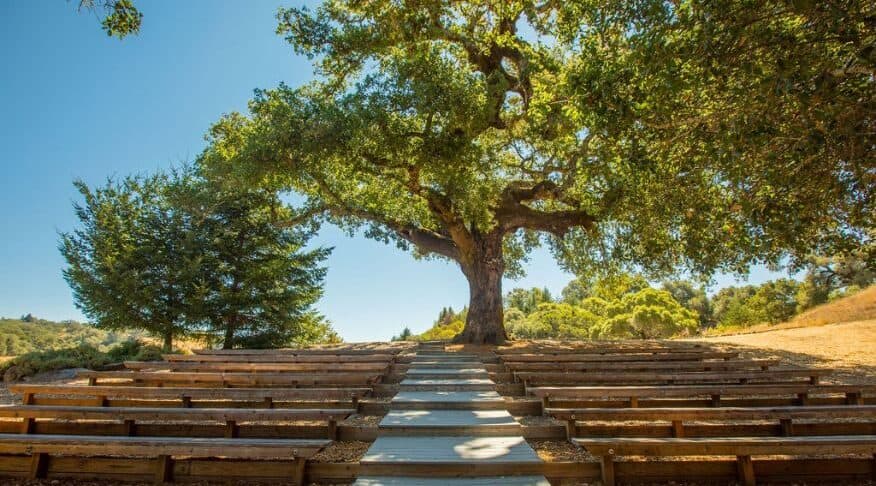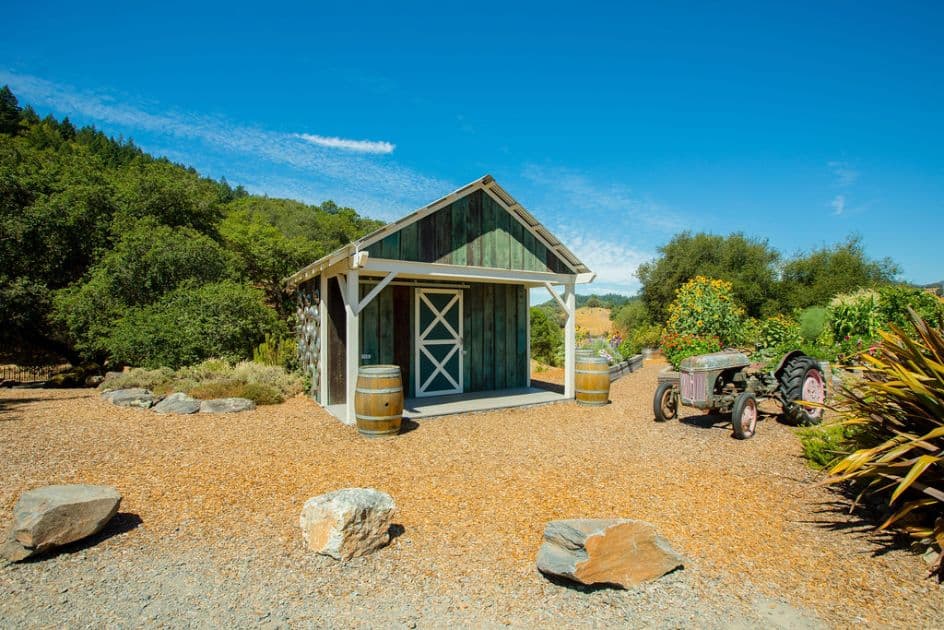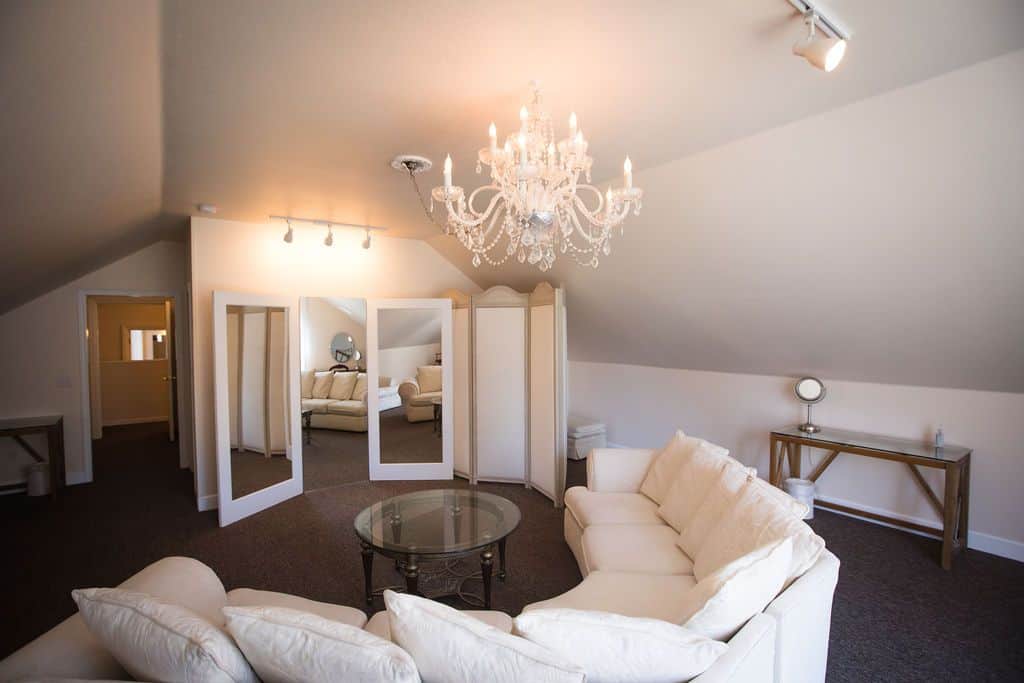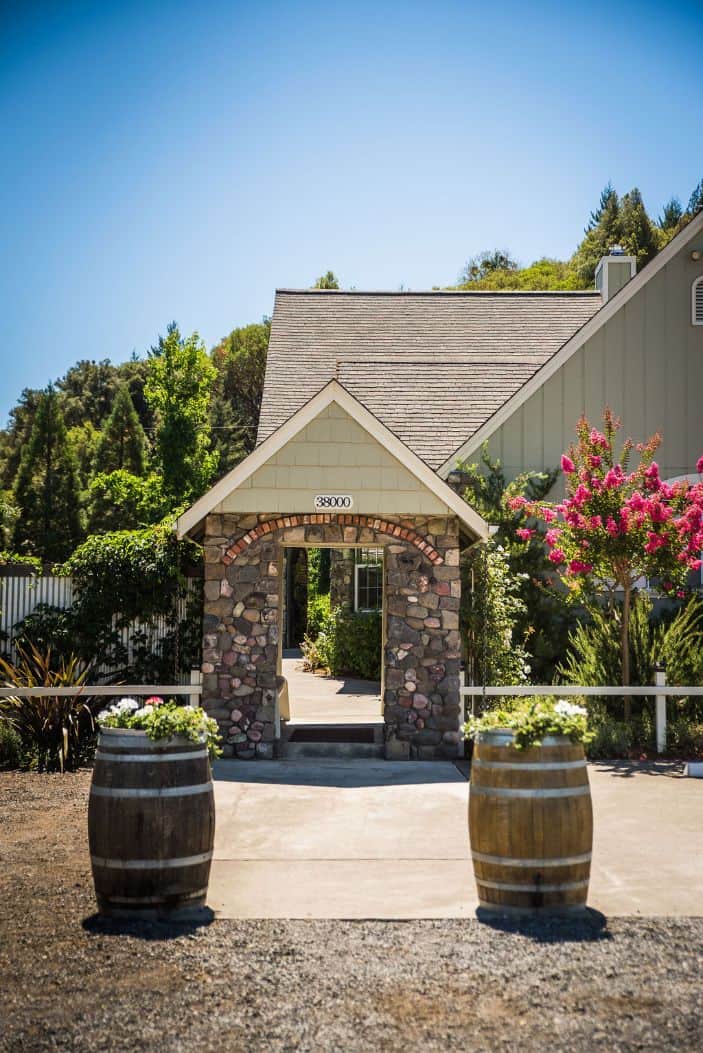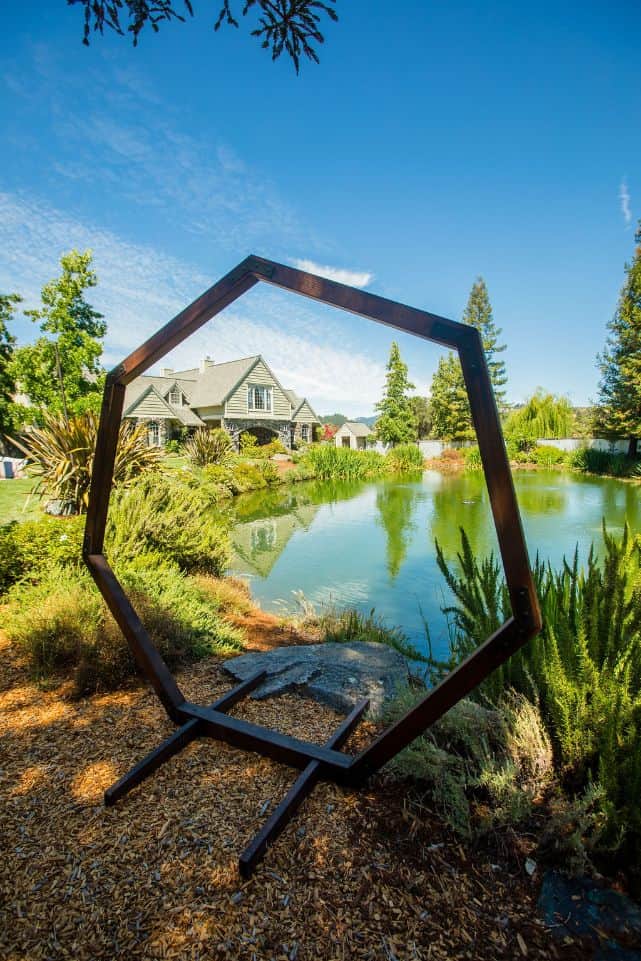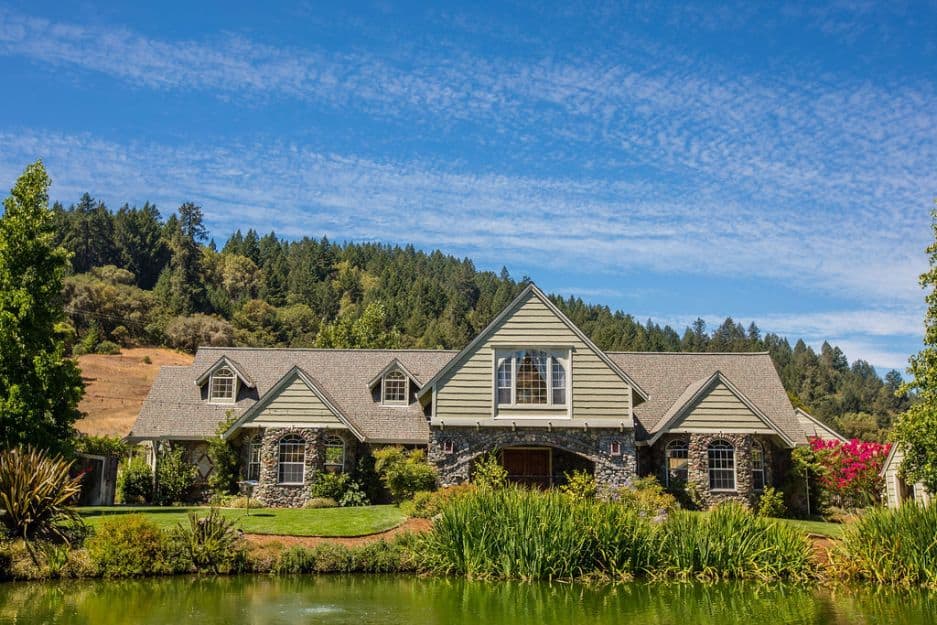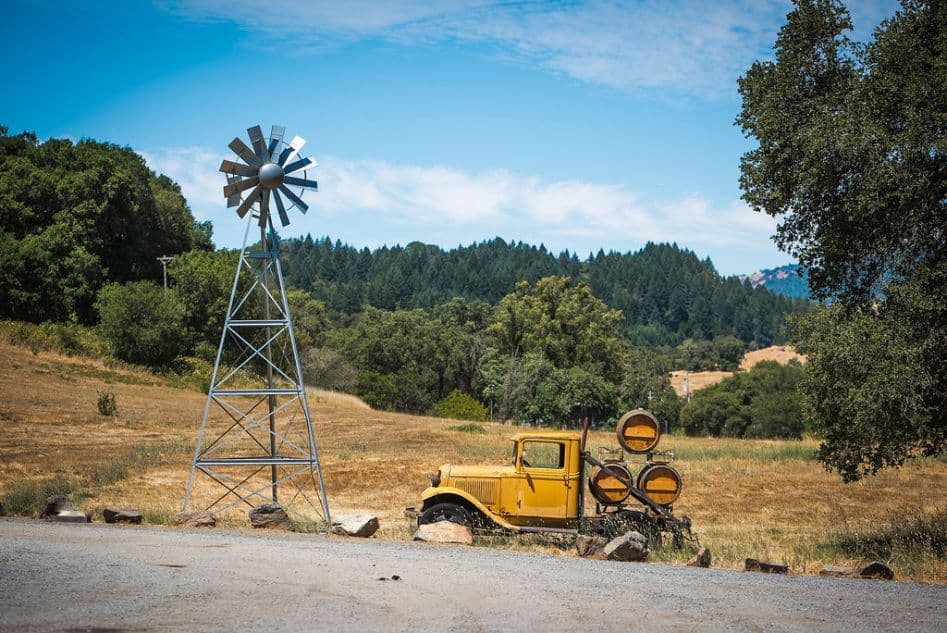 Mountain House Estate takes you into a completely new world, far from the city's hustle and bustle, and allows you to relax and have an exclusive wedding experience.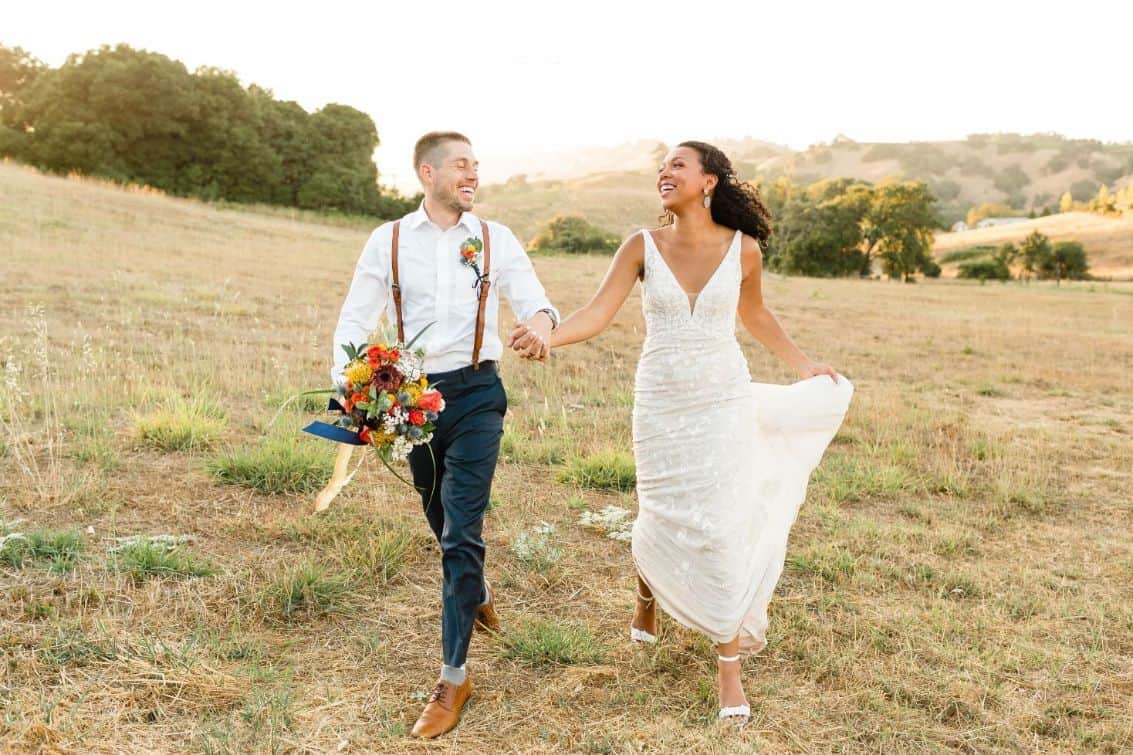 Jillian + Justin fell in love with wine country & are San Francisco residents.
Let's define a local destination wedding.
Let's first define a destination wedding; any wedding that you and your guests have the choice to stay overnight because you are 1-3 hours from your home. So having your wedding in the North Bay, East Bay, or South Bay can technically be a destination wedding, depending on the traffic.

A local destination wedding near the Bay Area allows your guests to choose to stay overnight or not. 
What if you want to have a wedding a few hours' drive from San Francisco? You don't have to stay overnight here. Wedding guests who aren't dancing the night away can get home at a reasonable time.
However, we think that reserving a block of rooms in a good hotel and giving your guests a fun list of local activities before or after your wedding can give them the ultimate experience.
You can let them know what you plan to do before or after your wedding day and even include them in the activities.
A local Bay Area wedding allows you to create unforgettable memories with your closest wedding guests.
A local destination wedding near Sonoma offers you coastal and inland experiences, so you get the best of both worlds. Here's a quick overview of some of our favorite things: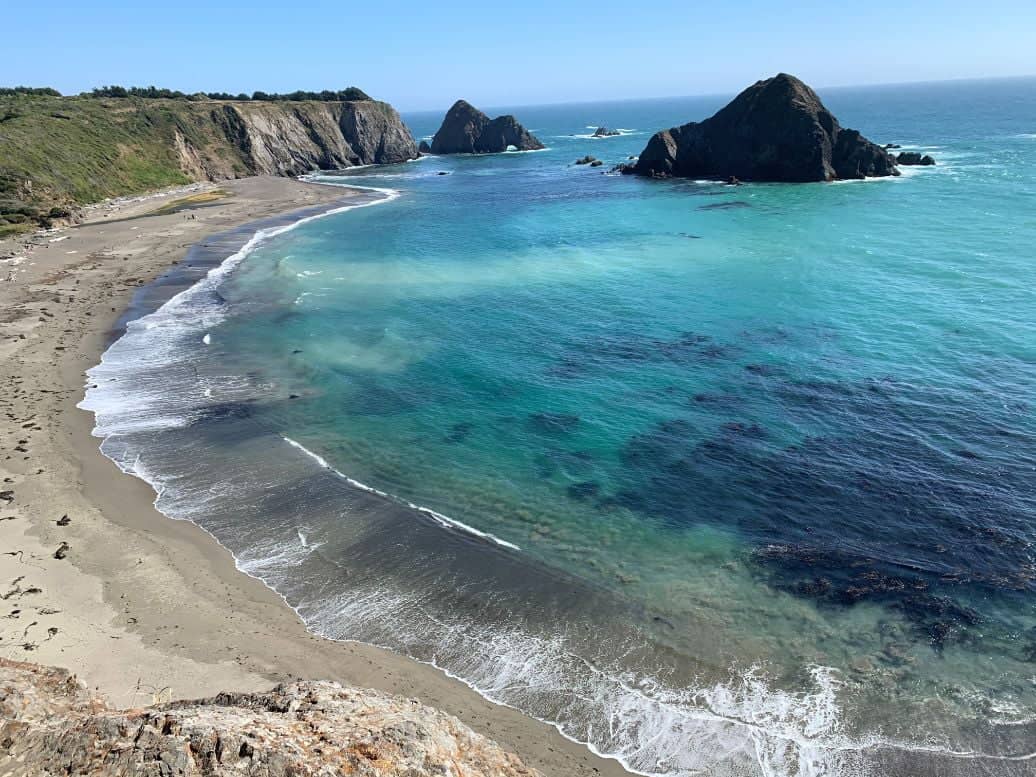 Our favorite things to do on the Sonoma Coast
– Visit historic Fort Ross
– Check out the rock formations and beach at Sonoma Coast State Park: Schoolhouse Beach, Portuguese Beach & Goat Rock Beach
– Hike at Bodega Head
– Whale watching between January – May
– Hike at Sea Ranch
Our favorite things to do in Inland Sonoma County
– Visit Florence Avenue in Sebastopol
– Walk through the Sonoma Plaza
– Tour the Mission San Francisco Solano in Sonoma
– Gawk at the redwoods at Armstrong Redwoods State Natural Reserve
– Visit Cornerstone Sonoma (Marketplace offering shops, casual dining, picturesque gardens & winery & distillery tasting rooms)
– Take a stroll through downtown Petaluma (Victorian-era buildings, antiquing, riverfront dining, etc.)
– Go wine tasting and antiquing in Healdsburg (excellent restaurants, wine tasting rooms, boutique shopping, antiques, spas, museums, etc.)
Our favorite places to eat in Sonoma County
– Oakville Market for a great deli lunch
– The Barlow (an outdoor market made up of over 30 restaurants, cafes, and other merchants in Sebastopol)
– Fishetarian Fish Market (Fish & chips, chowder & other favorites, served with beer in a waterfront market with picnic tables.)
– The girl & the fig (upscale and diet-friendly)
– Diavola Pizzeria
– Amy's Drive-Thru (yes, like the brand of vegetarian mac & cheese that you either love or hate at your local California grocery store)
– Catelli's (upscale Italian with a twist)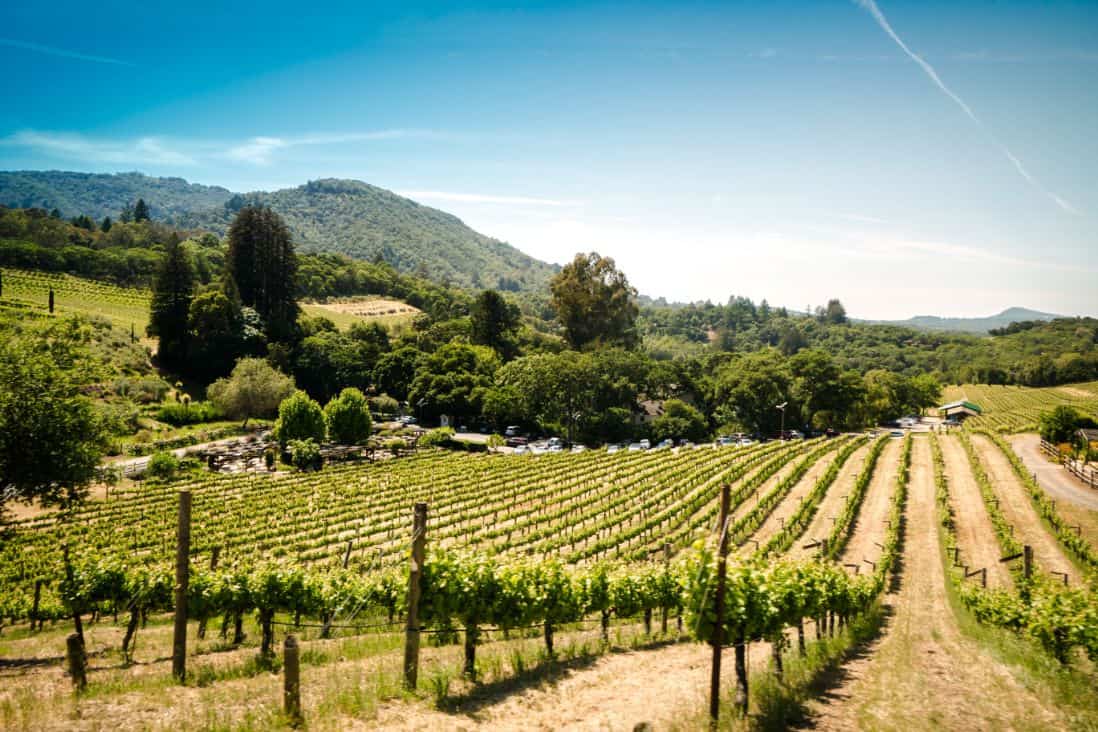 And we can't talk about Sonoma experiences without talking about wine country.
Some of our favorite areas to go wine tasting are Dry Creek Valley, Russian River Valley, Alexander Valley, and Yorkville Highlands. There are tons of tasting rooms within the city and bay views, but it doesn't compare to a few days in wine country (just our opinion 😉).
Metropolitan Bay Area event spaces usually aren't "event only."
Event spaces that aren't venue only (hotels, wineries, golf courses, museums, restaurants, etc.) make your wedding an afterthought. Their real reason for hosting weddings – to sell your guests their primary business – for wineries, get your guests on their wine club list.
For hotels, it's to sell rooms. For museums, it's to increase their guest count. Each has its own priorities, and it's not your special day.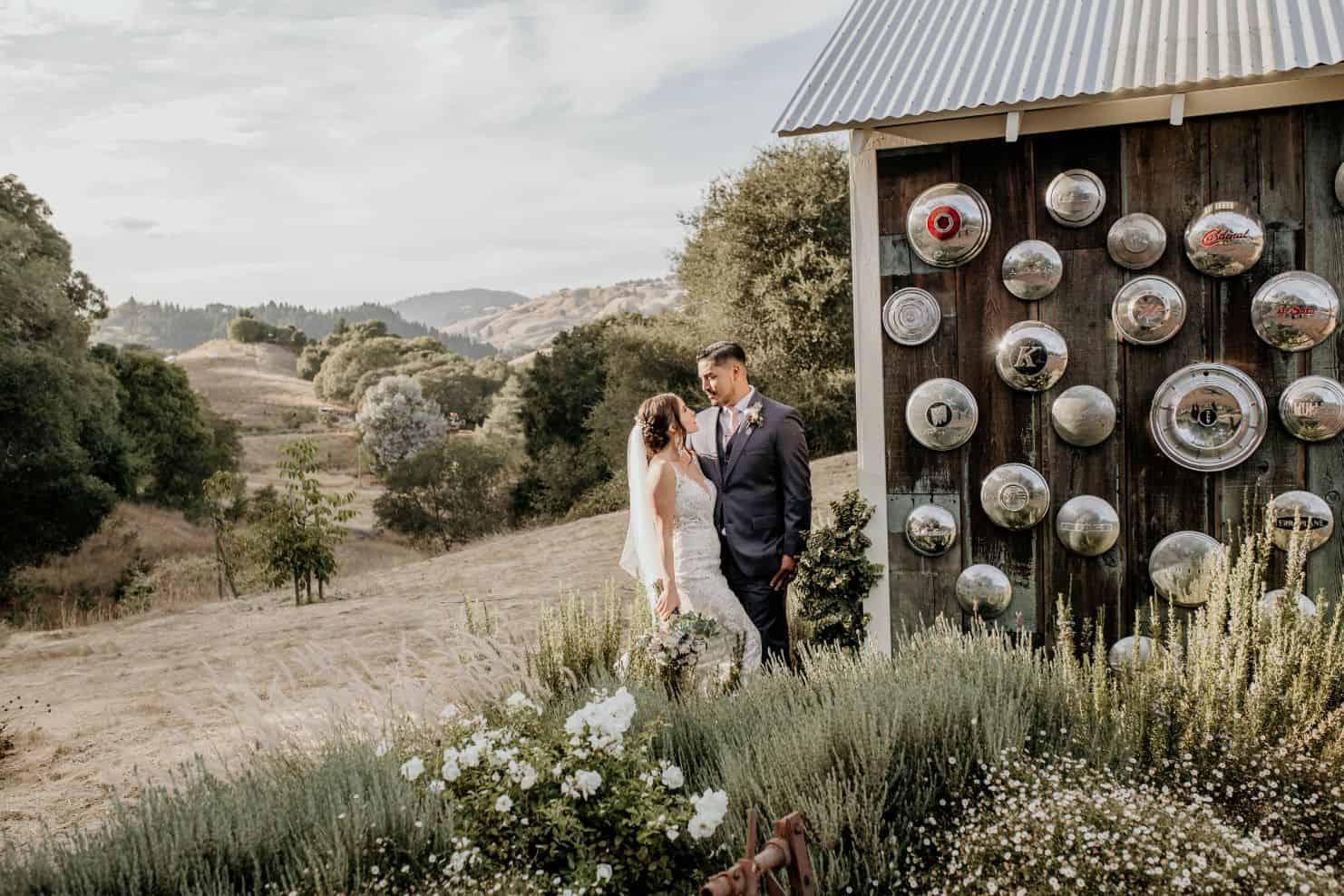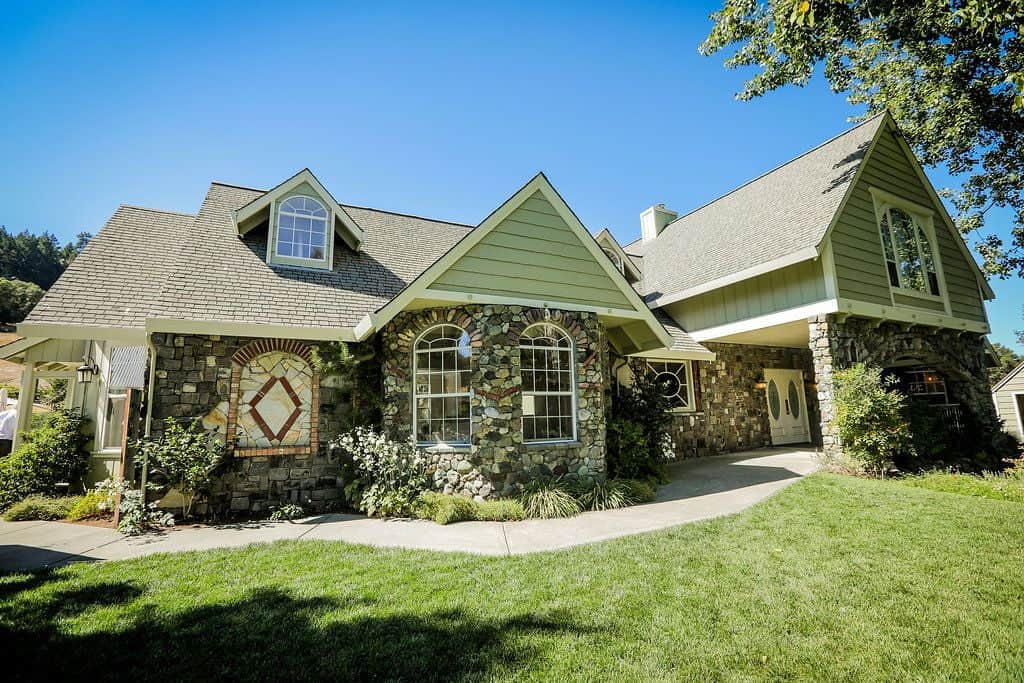 Metro wedding venues may not be the most distinct or breathtaking backdrop for your wedding photos.
Something else to consider about the best wedding venues is your wedding photography. After your wedding is said and done, your photography is the most important and visual way to look back on your wedding. You could hire the best wedding photographer in the world, highly rated by Wedding Wire, The Knot, and Martha Stewart Weddings.
But if you don't have a beautiful backdrop, your wedding photos will look just like everyone else's photos taken at that location, such as San Francisco City Hall, the Palace of Fine Arts, or the San Francisco Mint.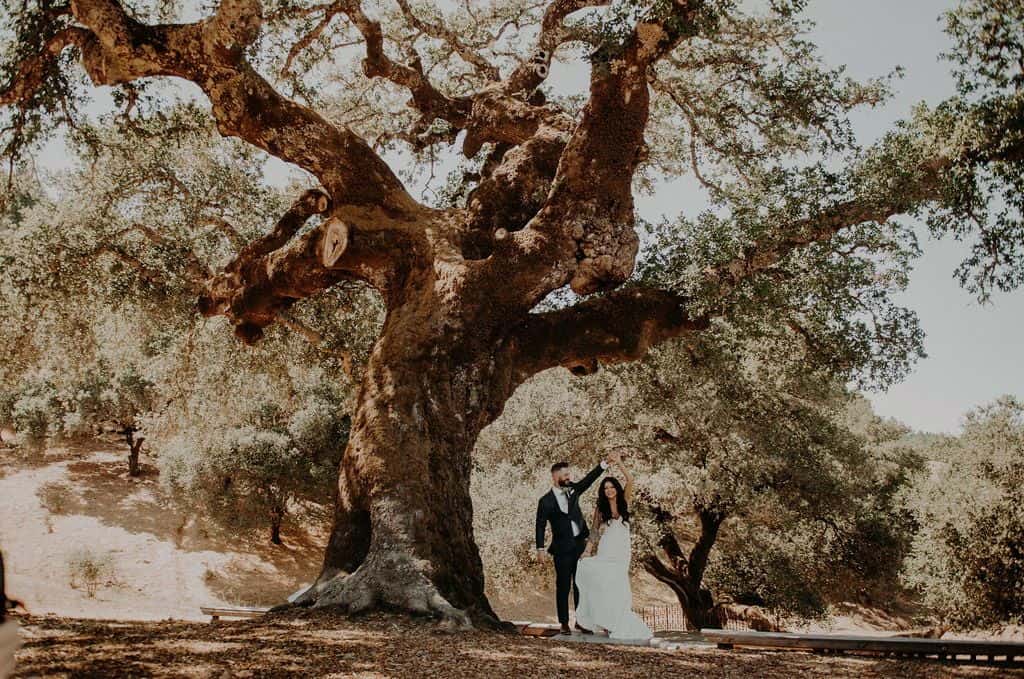 Most venues in the Bay Area simply can't prioritize your big day (and they aren't as experienced in weddings).
The best California wedding venues are just that; wedding venues. Not wineries, restaurants, bars, golf courses, museums, etc.
And here's yet another consideration: because these businesses double as Bay Area venues, places like the San Francisco City Hall are essentially "wedding mills" AKA afterthought venues, AKA the Walmart of weddings.
In other words, you're given an exact time to be in and out.
If you're running late or stuck in traffic, or a vendor is late, tough luck.
Expect to be pushed and rushed.
Or like a hotel or some other venues, there may be other events taking place during yours, which can get hectic.
Recently we heard about two events with timelines ending at the same time. This dumped everyone into the parking lots together, where the resulting traffic jam resulted in fists flying.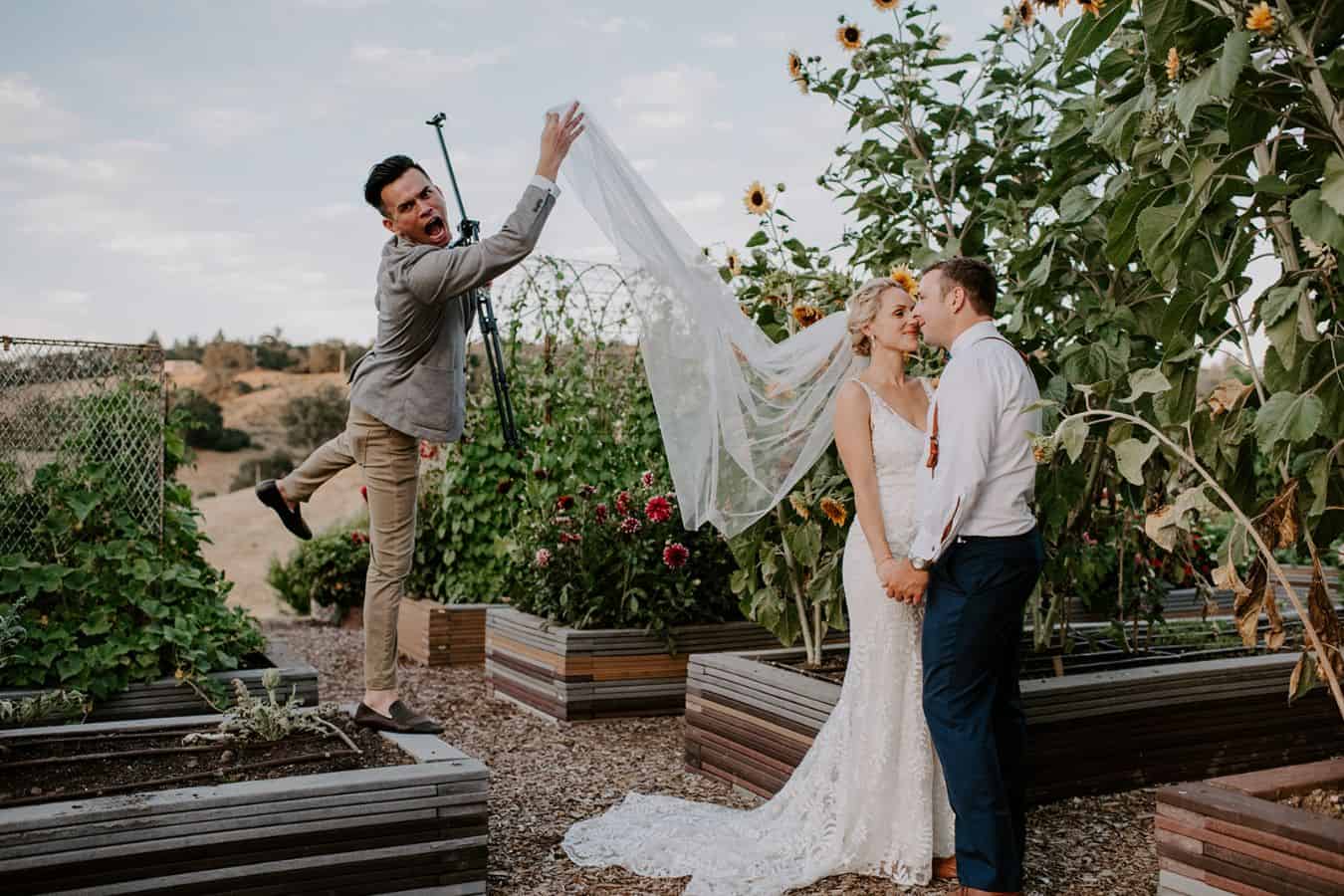 Our recommended photographers will go above & beyond to get the perfect shot!
Here's the harsh reality of having your wedding at some public California wedding venues and outdoor event spaces in the Bay Area.
Their main focus will always be their members or whatever they're selling. At a golf course, for instance, they'll force you to use their in-house catering.
All-inclusive wedding venue/catering packages reduce your wedding planning time expenditure, but it also reduce your ability to customize and match your wedding vision.
If you get married at a venue such as a golf course in the Bay Area, will it be closed to the public and members during your wedding?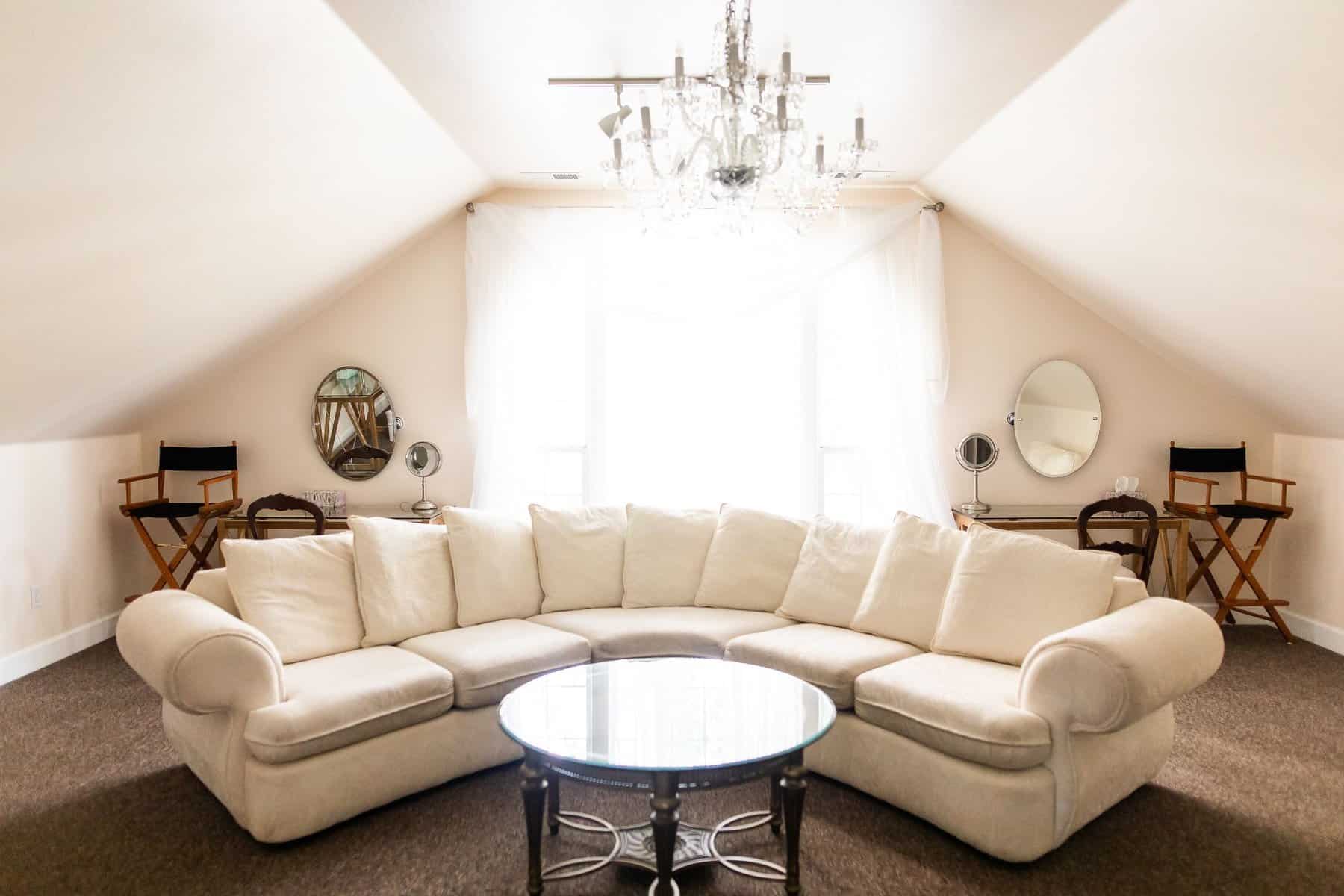 The Oasis (bridal suite) at Mountain House Estate
Here's the harsh reality about winery venues in the Bay and elsewhere.
First and foremost, their focus is on making and selling wine. Your big day is not their main priority.
Most wineries are owned by a giant, multinational corporation that makes tens of thousands of wine cases under multiple brand names. At wineries, dozens of people are working to make tens of thousands of wine cases that are then forklifted into semi-trucks and shipped across the country. It's busy and noisy.
When you tour a winery for your wedding, you're unlikely to be meeting with a person who specializes in weddings.
This person is usually a winery employee with the title of event manager, or wedding coordinator, who has to check with their managers if you have any special requests or needs for your wedding day.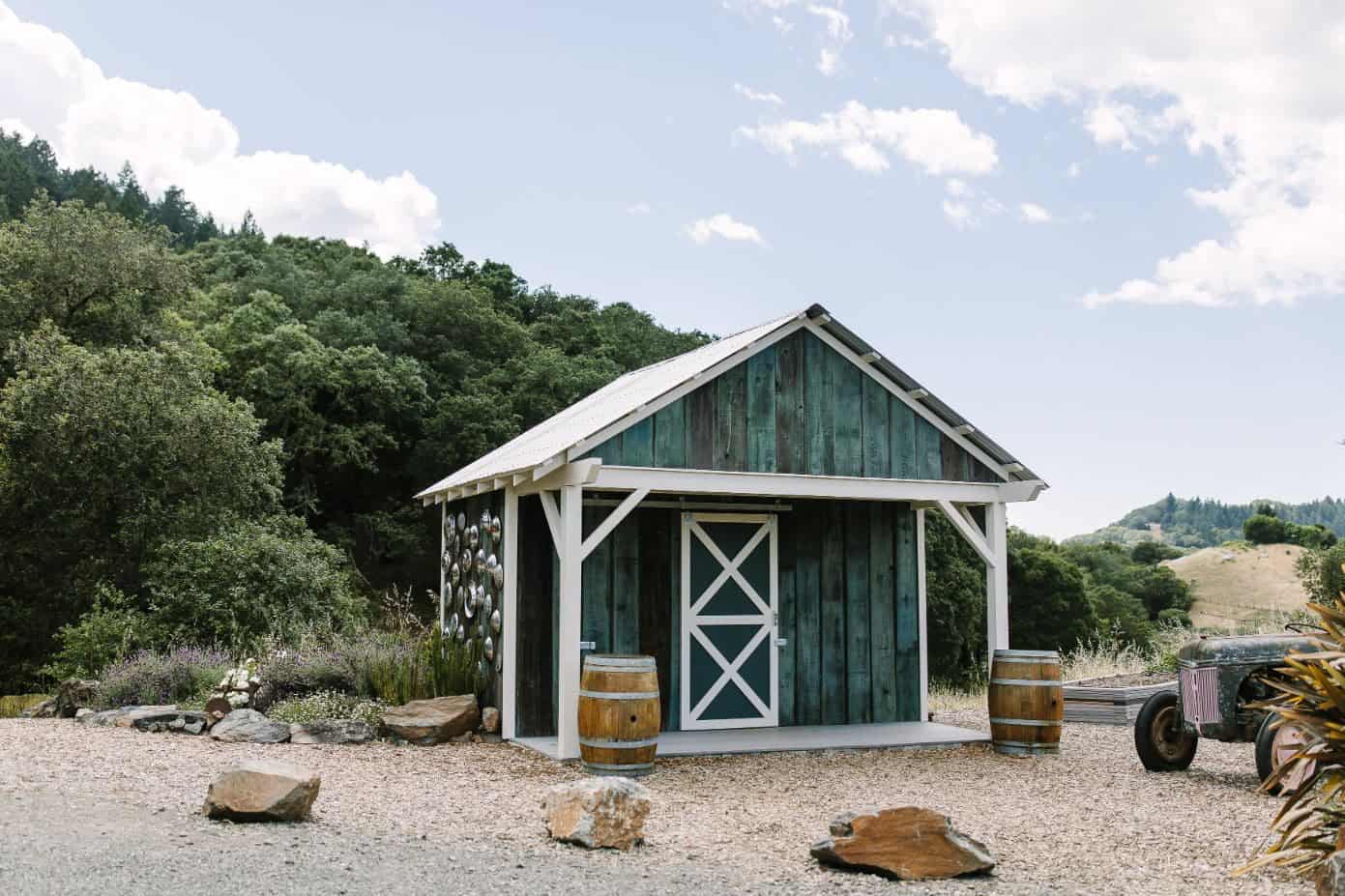 A great photo opportunity outside of our Oak Tree Terrace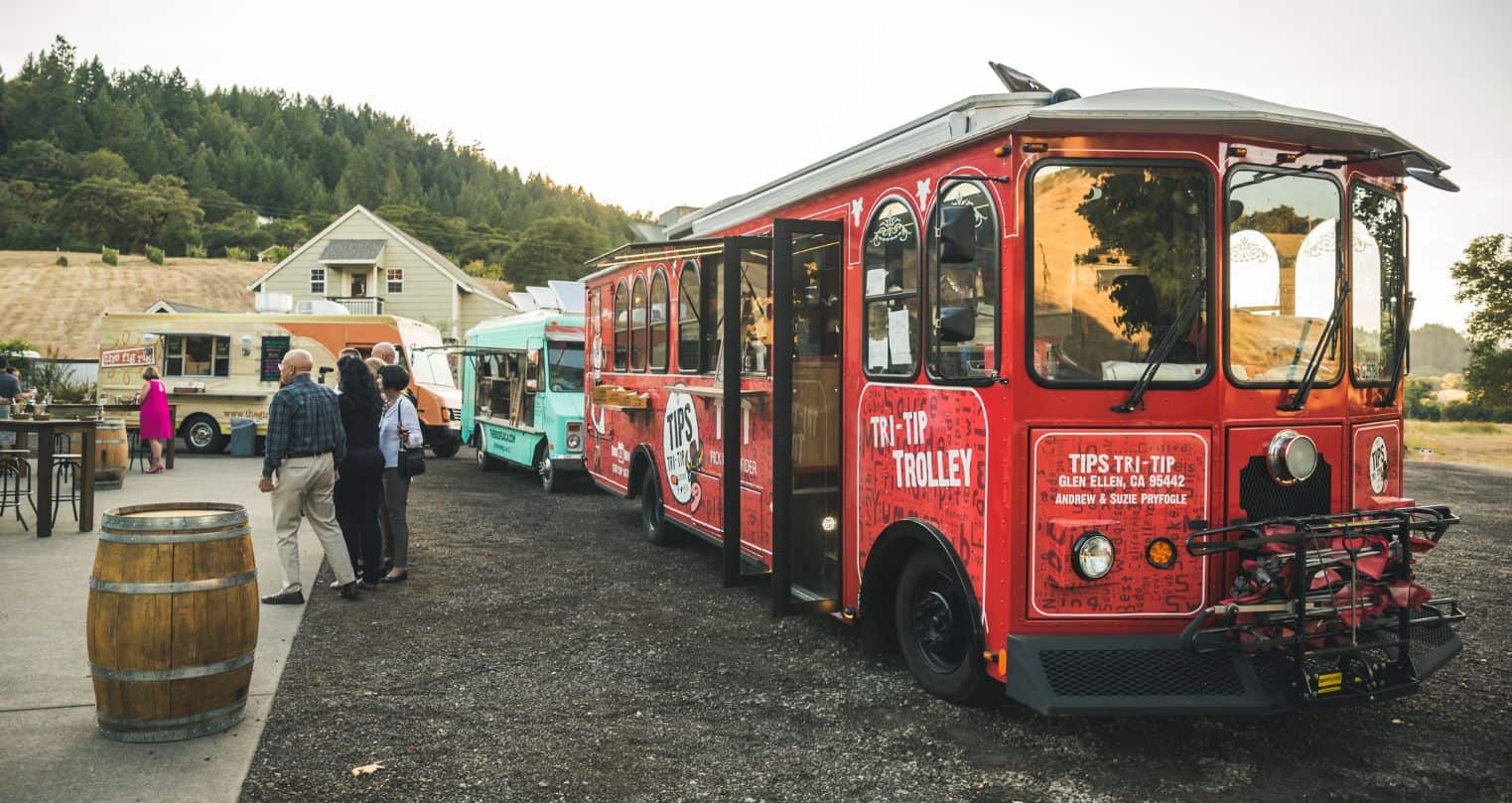 Food trucks at our wedding venue
A winery wedding venue wants to sell wine to you and your wedding guests (which is a no-brainer when you think about it).
So why do wineries host weddings? They want to sell wine to you. Most wineries will quote you a low wedding venue fee but require you to buy their wine to serve your guests. And many don't allow beer or any outside beverages.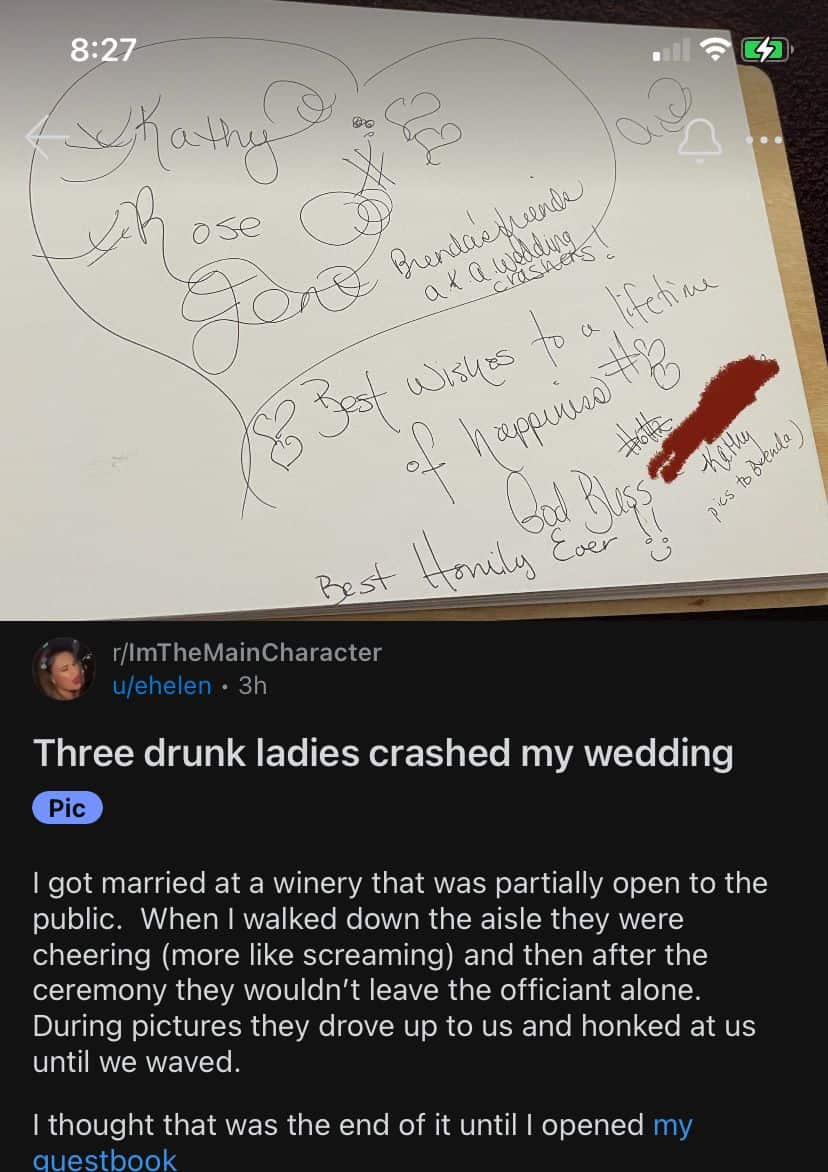 How do you feel about wedding crashers?
Winery weddings are famous for them. There are dozens of stories about the public innocently crashing expensive weddings at wineries.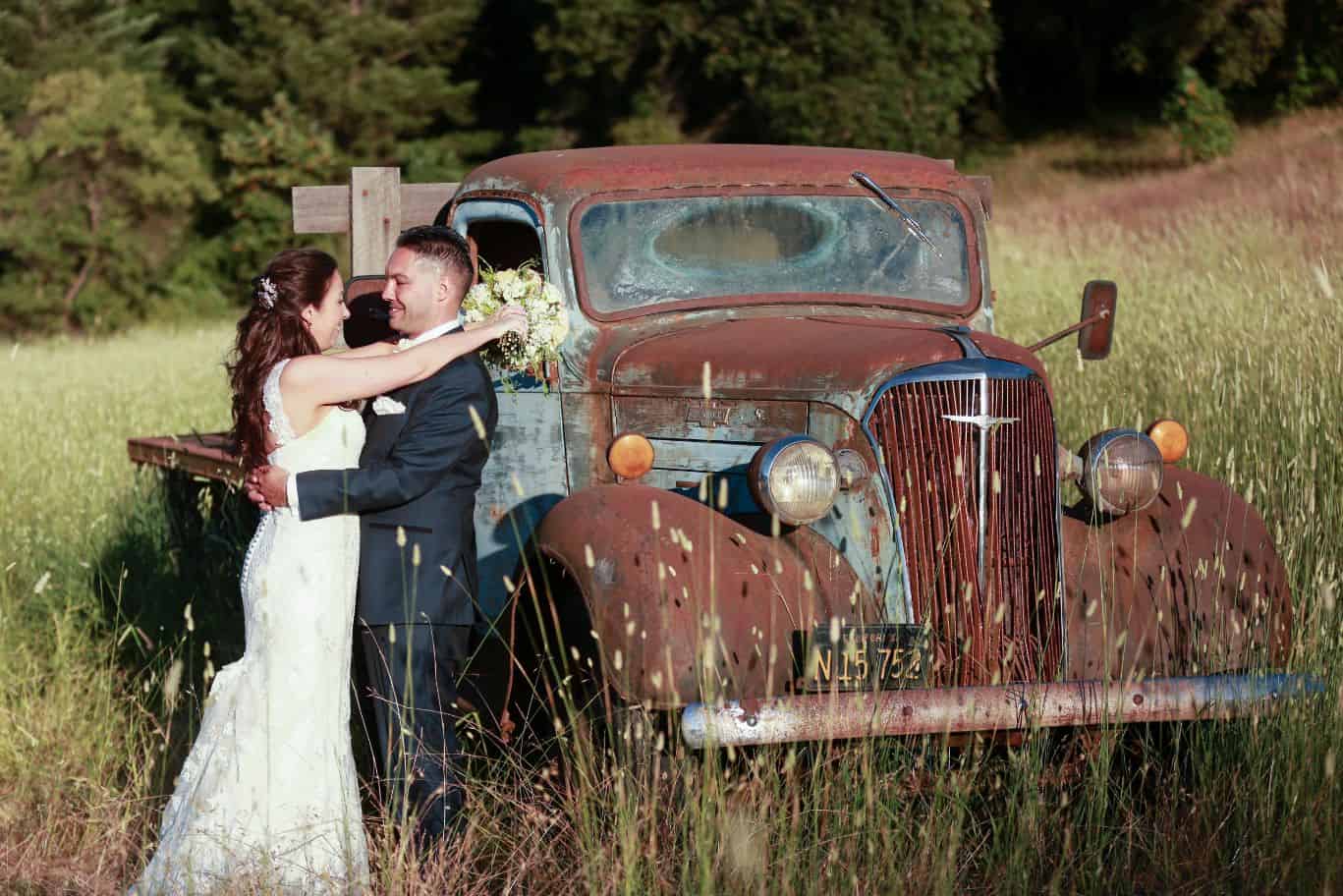 More photo opportunities at Mountain House Estate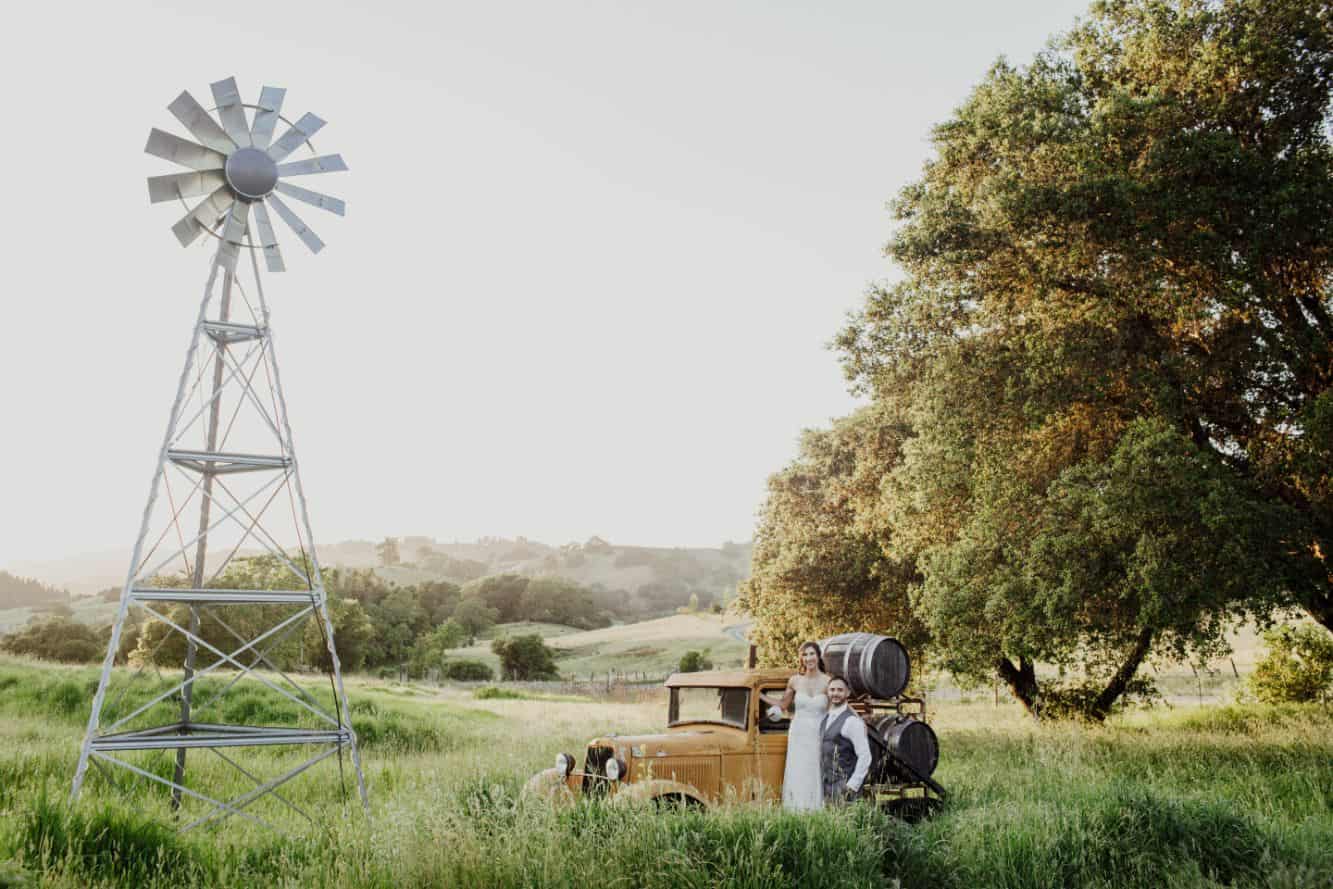 Yes – another unique photo opportunity on our property!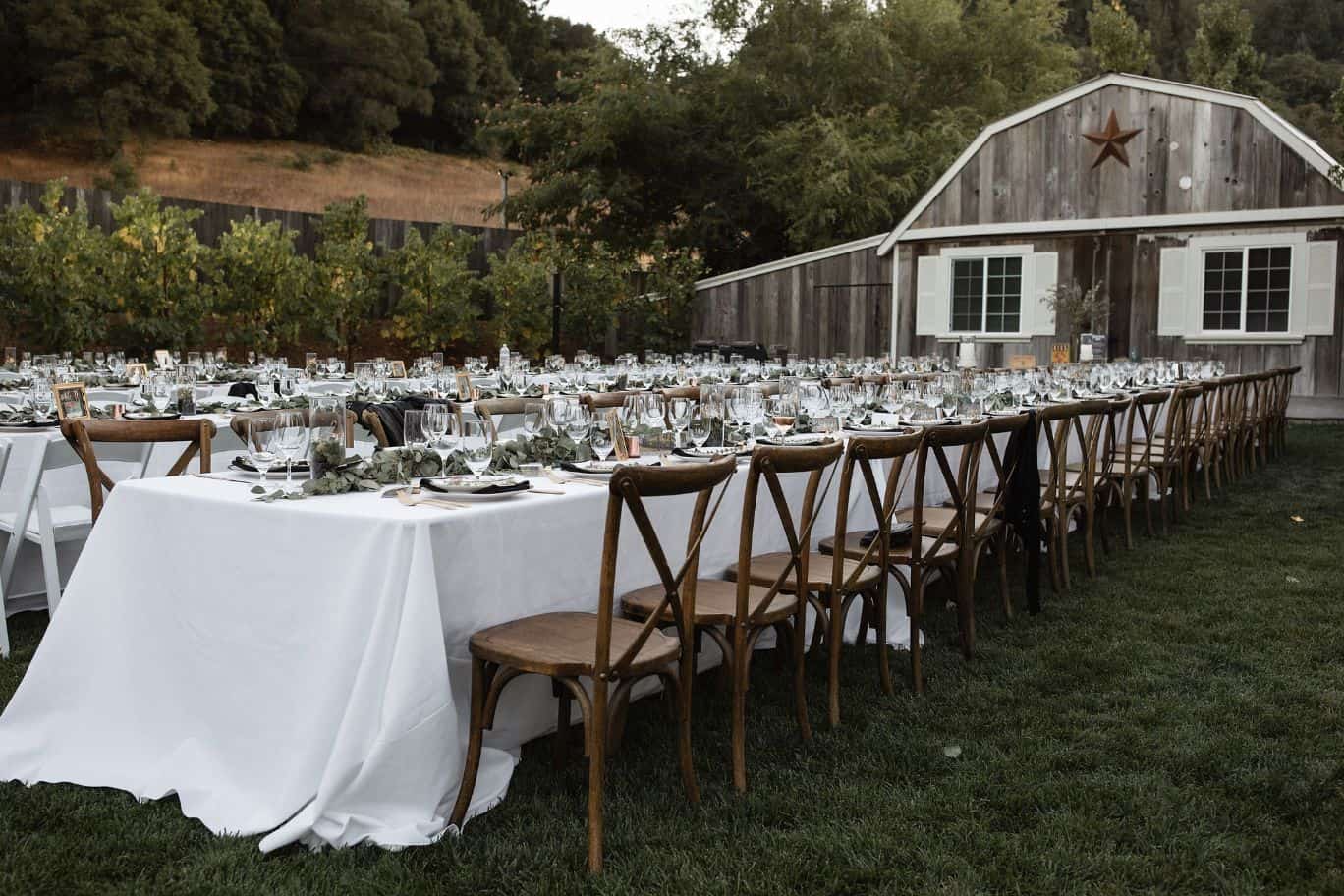 Mountain House Estate has one of the best microclimates in the area. 
Before you even set off for a wedding venue tour, google the average temperature, rainfall, wind, and other climate factors.
When you arrive, ask the venue to see how knowledgeable they are. For instance, you'll notice that our climate information is for Yorkville here at Mountain House Estate.
Our address is Cloverdale, but our weather is more similar to Yorkville.
You see, our mailing address is Cloverdale, but as we are almost 1,000 feet in elevation above Cloverdale and are located right on the mountain pass (Mountain House – get it?) between Alexander Valley and Anderson Valley.
We have a unique microclimate that is most like Yorkville to our west, rather than Cloverdale, Geyserville, and Healdsburg to our south.
On a hot summer day, we'll be 10 degrees cooler than those down in the valley. Meaning your cocktail hour on our outdoor patio will be a breeze! Speaking of…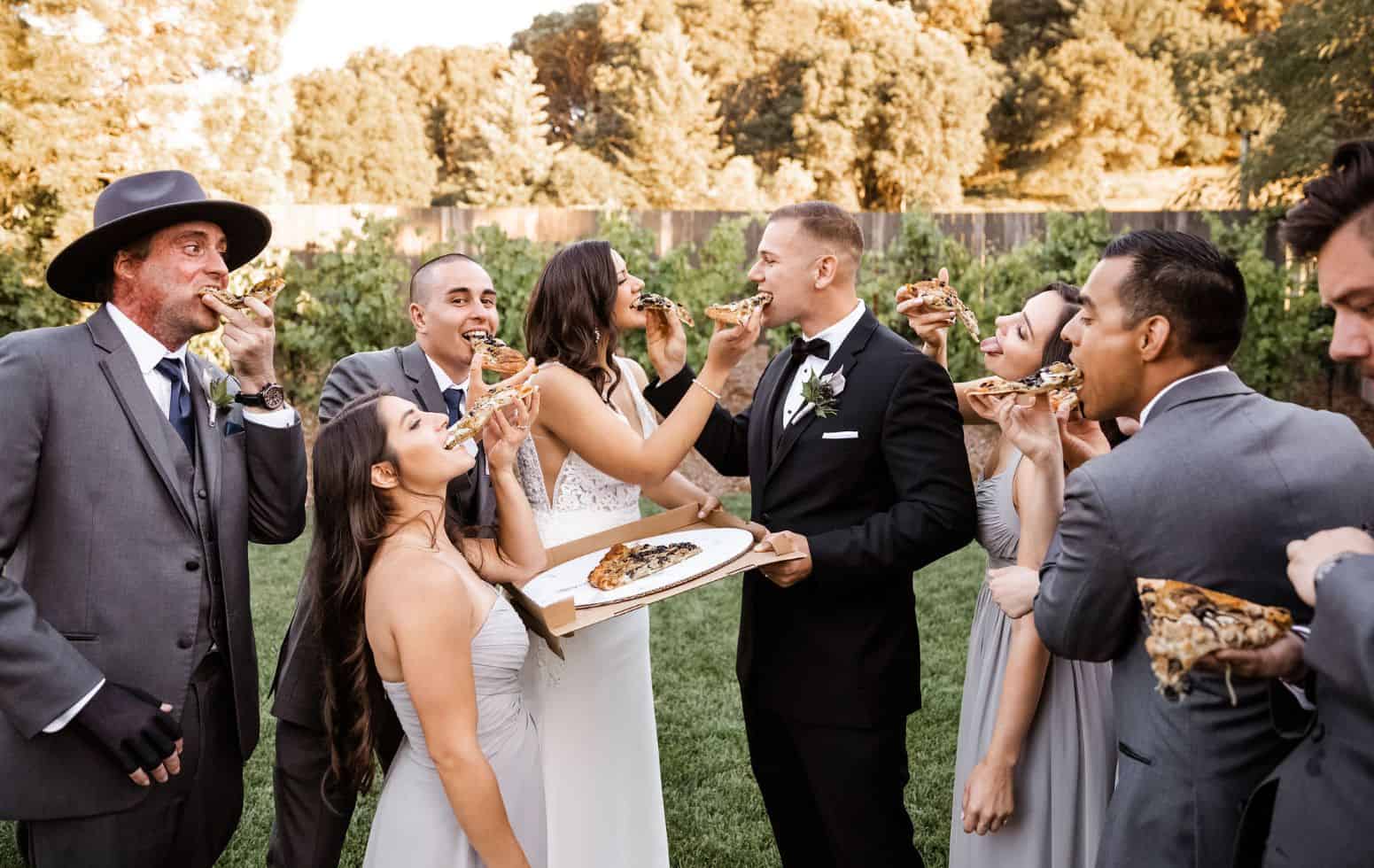 Having your ceremony and reception at Mountain House Estate is a breeze, literally. 
It wasn't until we lived here that we understood the uniqueness of our microclimate. As Mountain House Estate is the mountain pass at 1,220' in elevation on Highway 128, from here to the Mendocino Coast is downhill.
It's a 1.5-hour drive to Mendocino's artist community.
It's a gorgeous drive and a winding valley the entire way. This provides a cooling breeze on many summer afternoons.
And we're far enough away from the coast that we don't get much fog at all.
A wedding at Mountain House Estate is the best way to have the ultimate wedding experience without compromise. 
You will be happy and walk away with a lifetime of memories. That's why we don't have to use crazy sales tactics, slash pricing, or other desperate measures that some venues do to lure you in.
We wish you all the luck and love in the world in finding the perfect venue + your happily ever after 🧡
FILED UNDER: Northern California, Ceremony Sites, Santa Monica, Our Favorite Venues, Bridal Party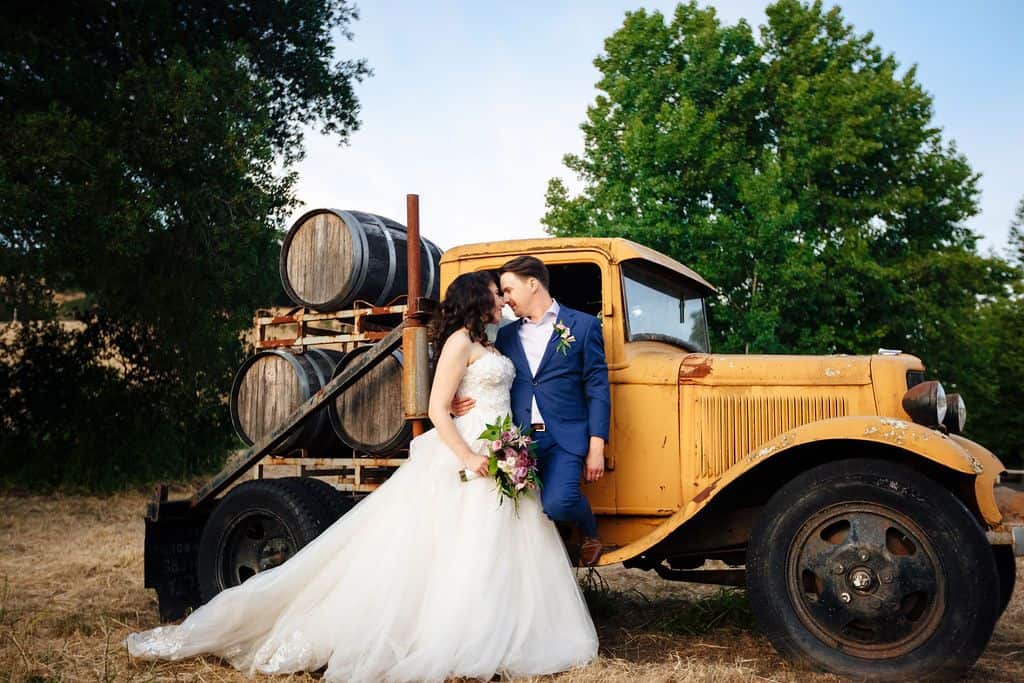 Here are a few reasons why outdoor wedding venues are a great choice for you:
Direct sunlight is great for photos.
When you choose an outdoor wedding venue, you can take advantage of natural sunlight.  You don't want harsh shadows in the background of your wedding photos from a wine cellar or indoor venue.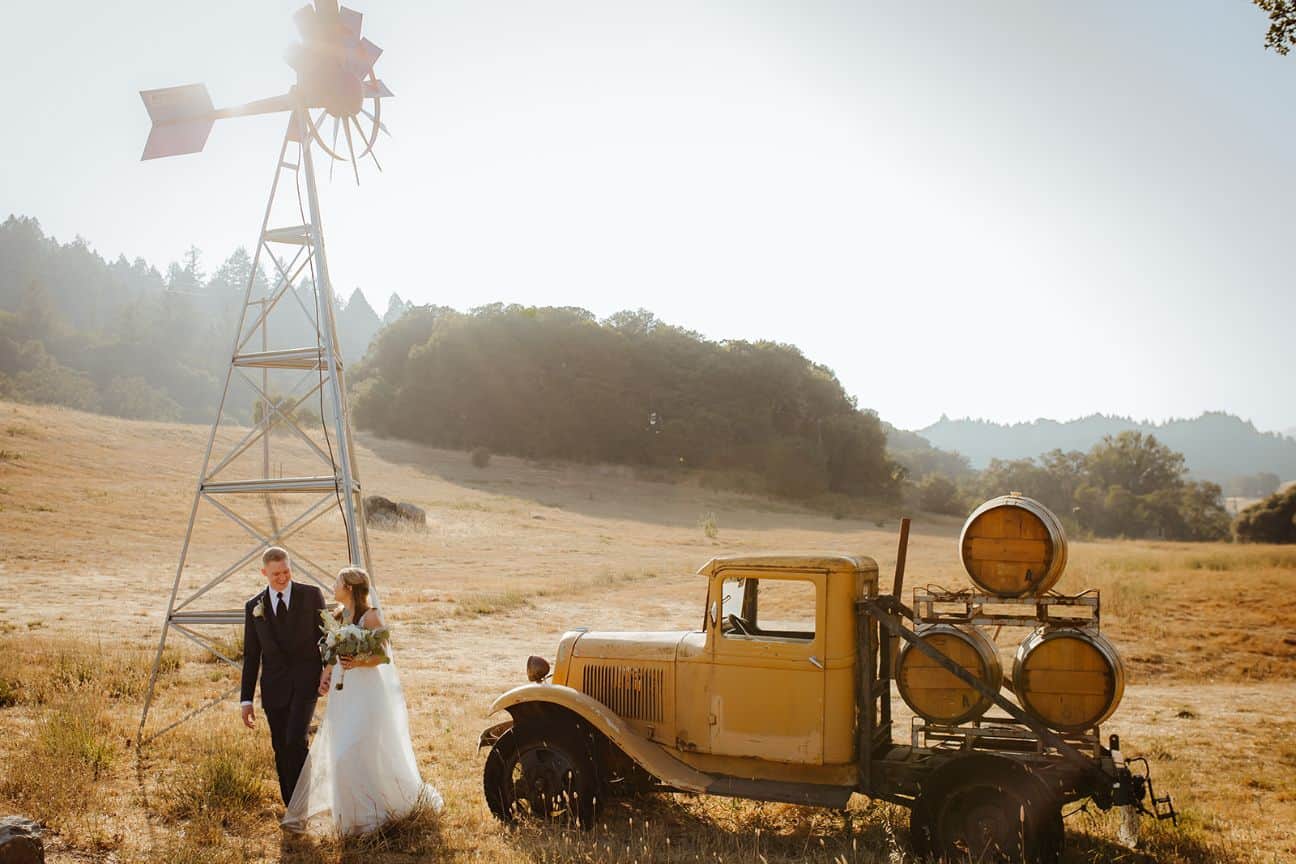 The direct sunlight will provide even light for all of your guests and well-lit surroundings for wedding photographs.
With fountains, ponds, and lovely landscaping, outdoor wedding venues will provide a beautiful backdrop for your wedding photographs.  The natural setting will make your photos timeless and unforgettable.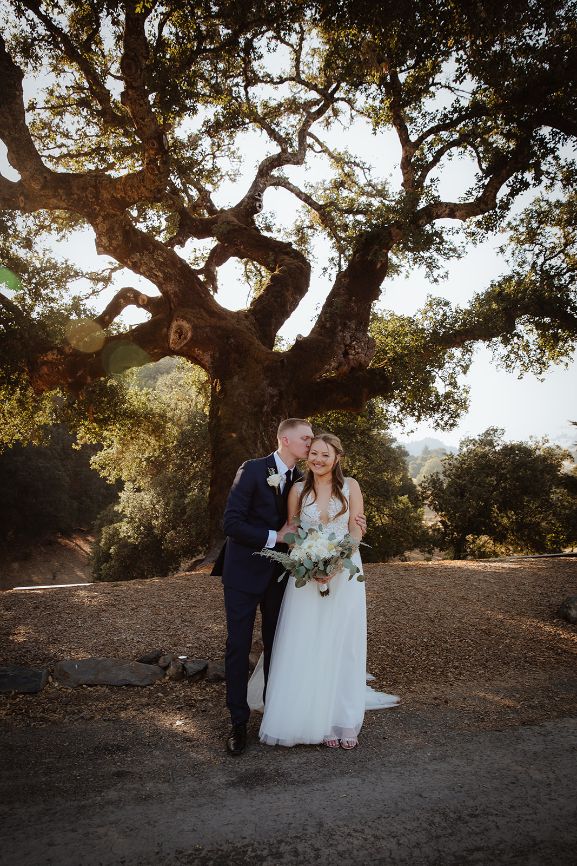 There are many outdoor wedding venues to choose from.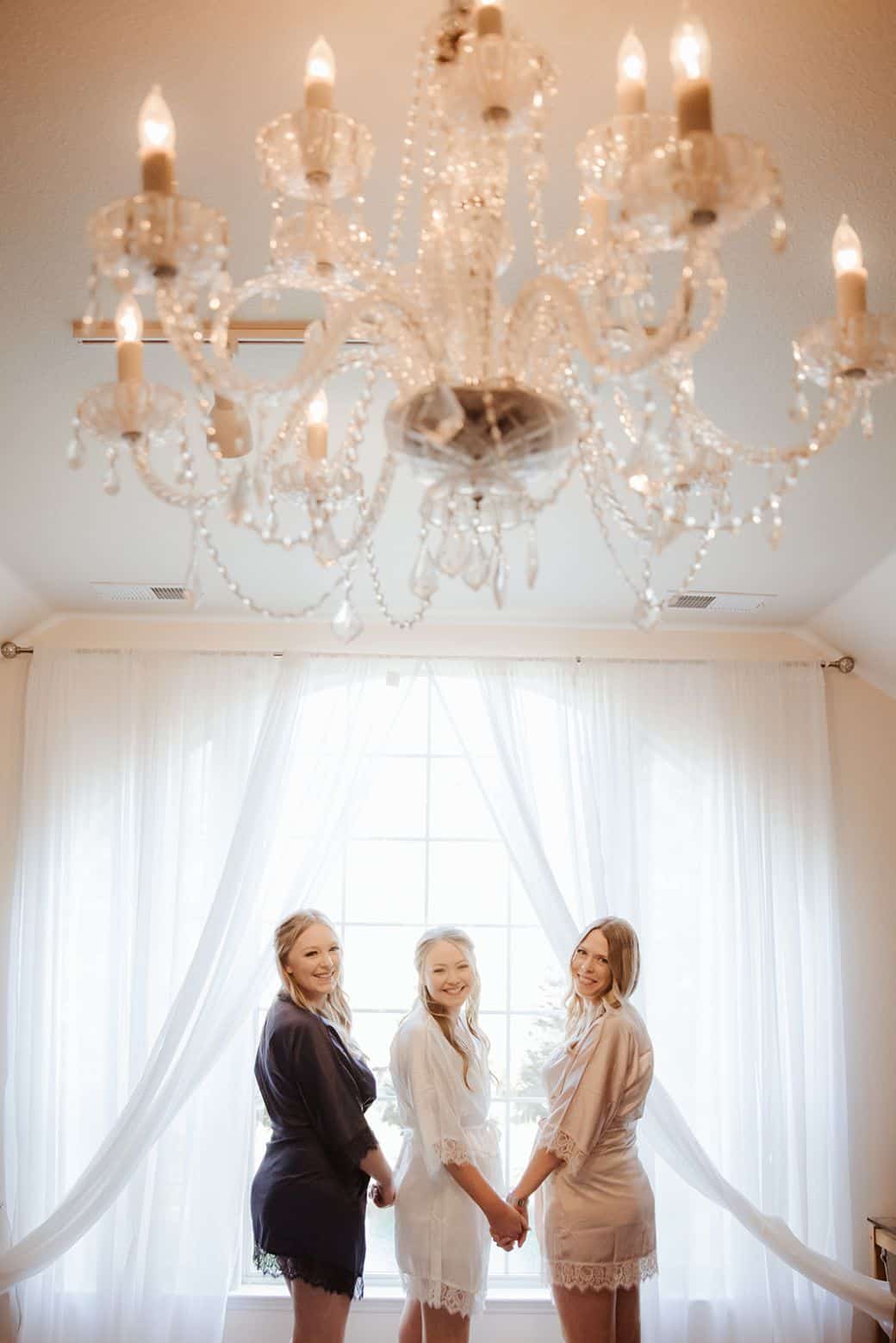 If you live in a temperate climate, there are plenty of places to hold your ceremony and reception outdoors.  You can have your wedding at a vineyard with a country landscape or near a lake surrounded by trees.  Whether you want a rustic barn wedding venue or an elegant garden wedding, there is a place for you. In California alone, from the Santa Cruz Mountains to Half Moon Bay and Napa Valley.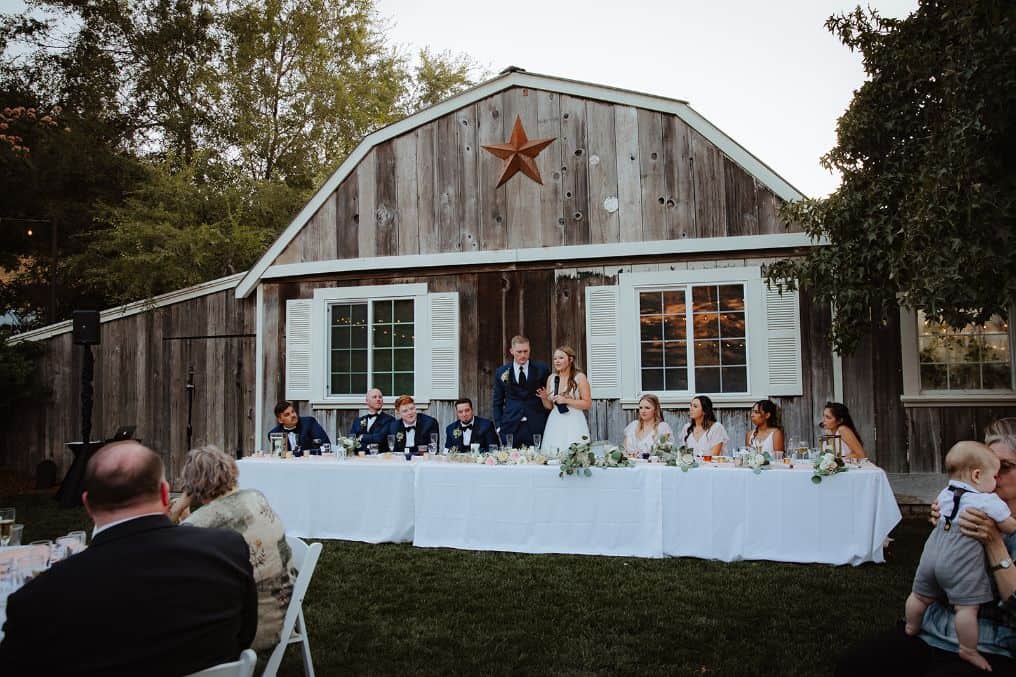 Outdoor weddings are intimate and personal.
When your ceremony and reception take place outdoors, it will have a much more intimate feel. You don't have to worry about being in another room because of the size of your guest list or budget.
If you want all of your guests to share in the celebration, an outdoor wedding is a perfect choice.
Outdoor seating offers plenty of room for your ceremony and/or reception.
An outdoor ceremony and reception will provide many options for seating arrangements.  You can have long tables for guests to sit at or picnic-style seating. Whatever feels most comfortable for you, an outdoor setting gives you the space to choose.
Outdoor venues provide plenty of space for dancing.
When you have an outdoor wedding, your guests aren't restricted to one room for their entertainment.  If you hire a band or DJ, they will have ample room to set up and play.  You can decorate the surrounding area with lights to illuminate dancing or string lights in trees for a more natural look.
Outdoor weddings can be more affordable.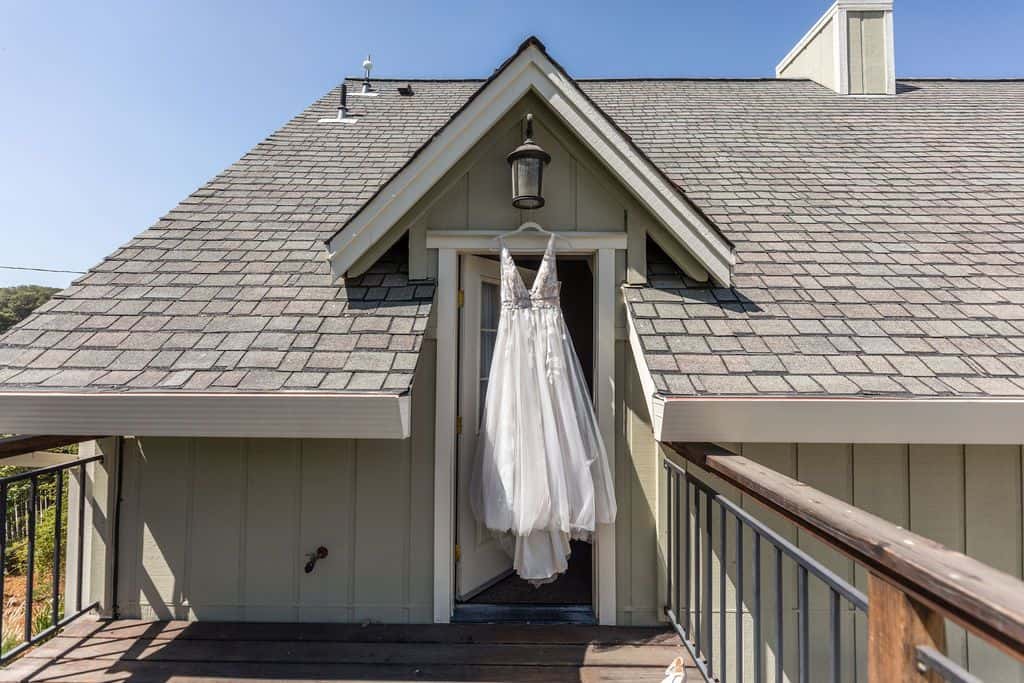 Many outdoor wedding venues have lower costs because they don't include extras that you won't use, like forced vendors (hotel venues are notorious for this), chandeliers and formal seating arrangements.  Your guests will still be comfortable and have the food they want without the added cost of covering luxurious details your guests won't care about.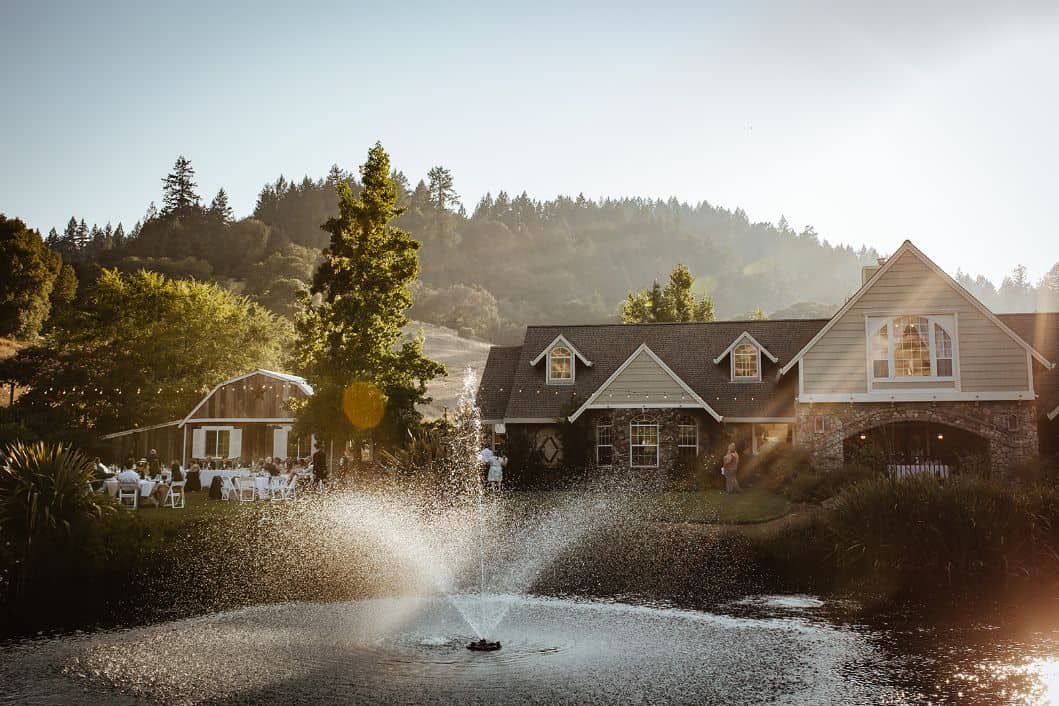 Having an outdoor wedding allows you to enjoy every aspect of your celebration.  If you could hold your special day anywhere, where would it be?
Take a look at online venue listings for inspiration. Or come take a tour of Mountain House Estate if your ideal location is a mountain terrace, rolling hills, redwood groves, Oak groves, gardens, and landscaped grounds.
Whatever your style, you'll find outdoor wedding venues of all shapes, sizes, and prices to suit your budget.
When you search for places to hold your wedding, think strategically.  For example, if your date is available but the location isn't what you were hoping for, give it a second look and see if any changes would make it work.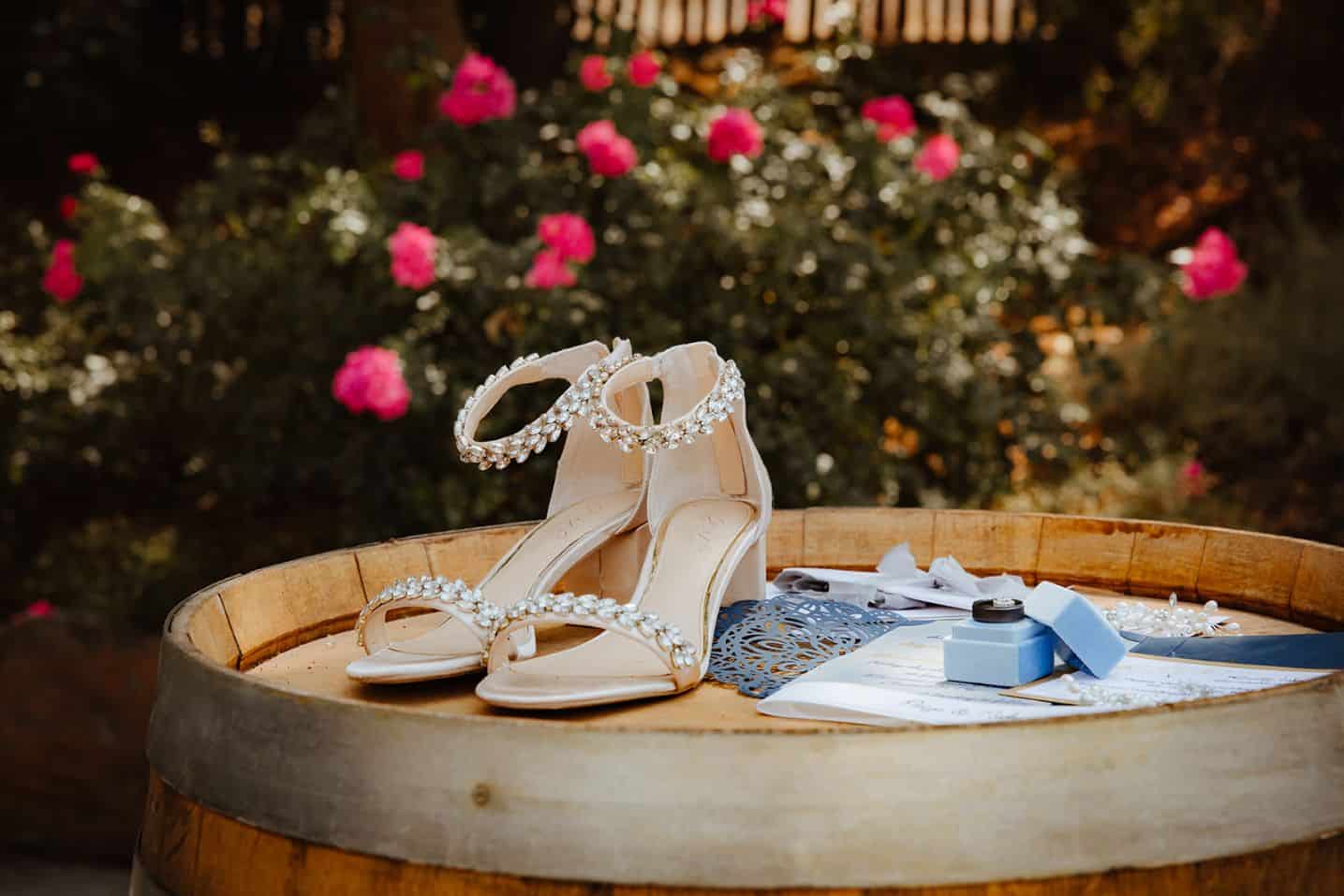 The best outdoor wedding venues will allow you to have everything you want in one place.
When you can have your ceremony and reception outdoors, there's no need to worry about renting extra equipment or hiring a coordinator for additional services.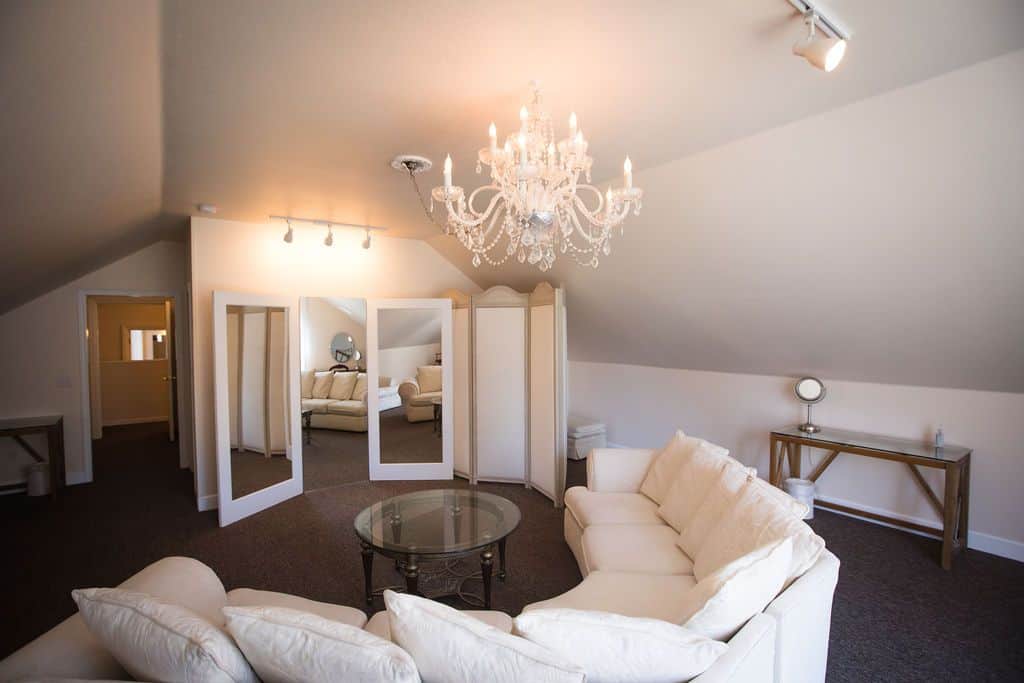 We wish you luck in finding your perfect outdoor wedding venue!