Your wedding day should be nothing short of extraordinary, and finding the perfect venue sets the stage for unforgettable memories. If you're planning a wedding in Santa Rosa, CA, you're in luck. This vibrant city offers a plethora of breathtaking wedding venues that combine natural beauty with unparalleled charm. From picturesque gardens to elegant vineyards, we've handpicked four exceptional wedding venues in Santa Rosa that will transform your wedding into a fairytale come true.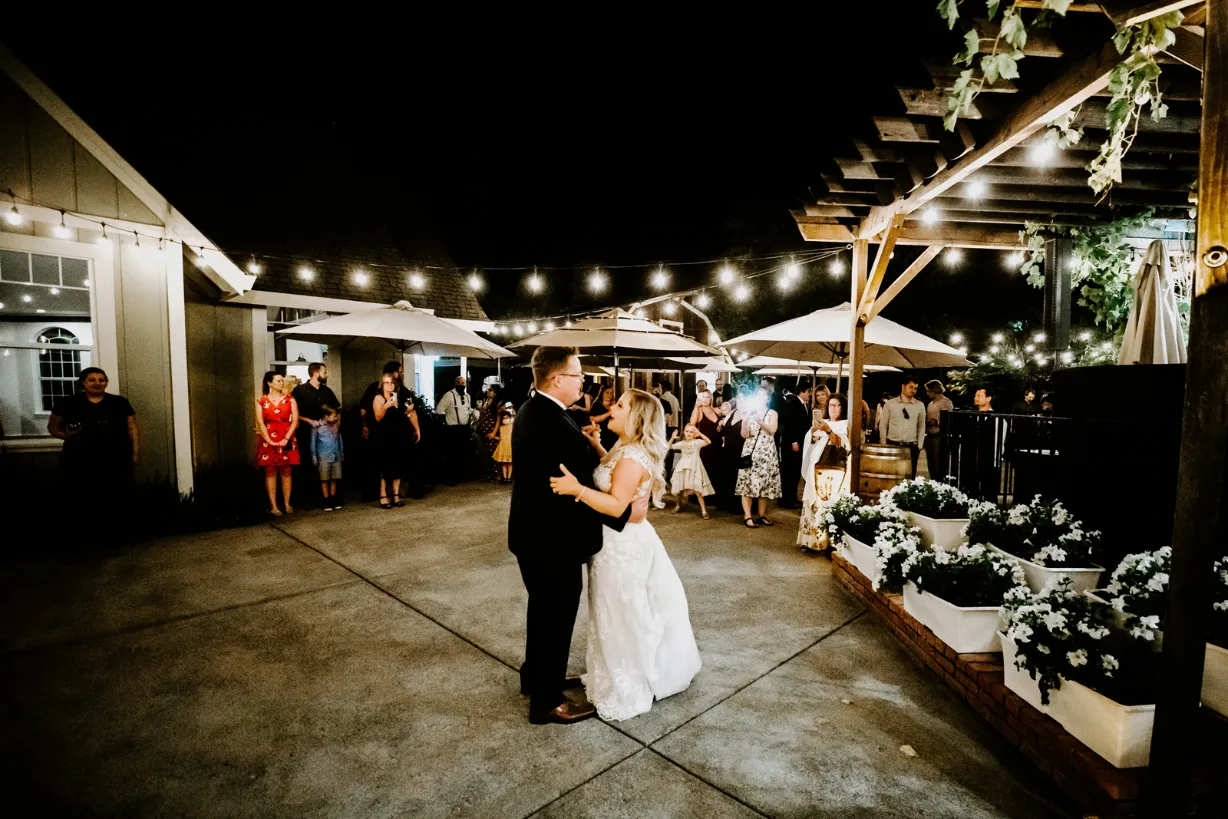 1. Mountain House Estate
Welcome to Mountain House Estate, where your dream wedding becomes a reality without breaking the bank. Our private estate spans 40 acres, encompassing picturesque gardens, majestic Redwoods, elegant oak trees, and enchanting rolling hills. We believe in granting you unlimited creative freedom because your special day should reflect your unique vision. That's why we offer a BYOB (Bring Your Own Beverage) policy and the freedom to choose all your vendors, including the option of food trucks. At Mountain House Estate, we are renowned for our unparalleled photo opportunities, exceptional flexibility, and unwavering transparency, ensuring your wedding experience is truly one-of-a-kind.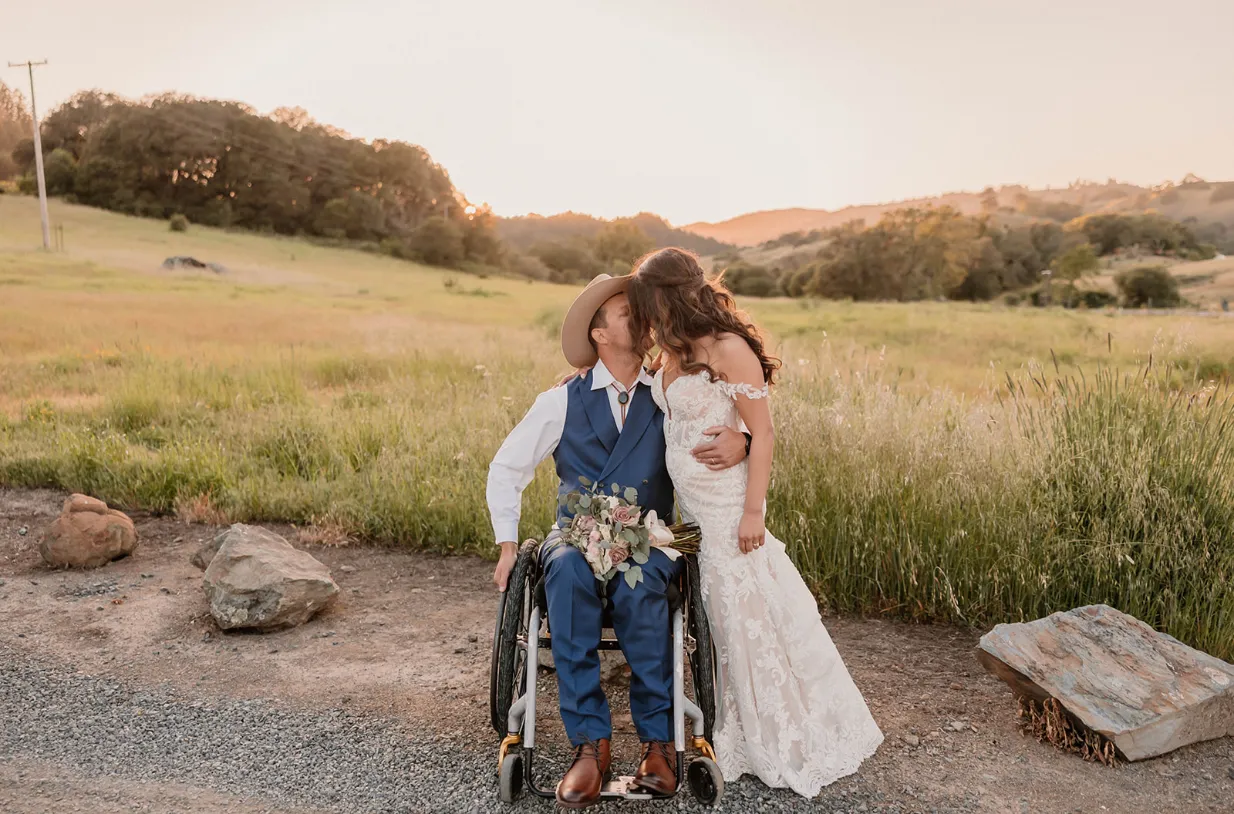 What makes Mountain House Estate a top Cloverdale wedding venue? Our flexibility, inclusions, and amenities help us shine as a top choice. Here are some more details:
Inclusions and Amenities: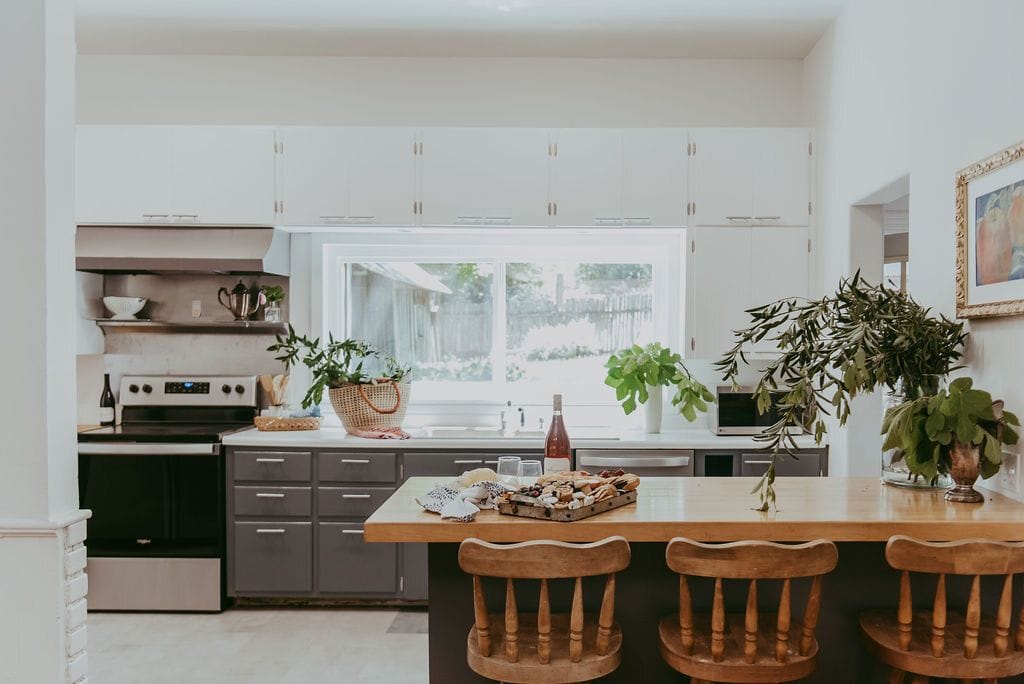 Lodging at Our Wine Country Wedding Venue:
Pricing (subject to change):
Packages include 1-1/2 hours for prep in the Juliet (2:30-4:00), 6 hours for the event, and 2 hours for cleanup. Event time is from 4 PM to 10 PM, with the option for vendors to arrive earlier for setup.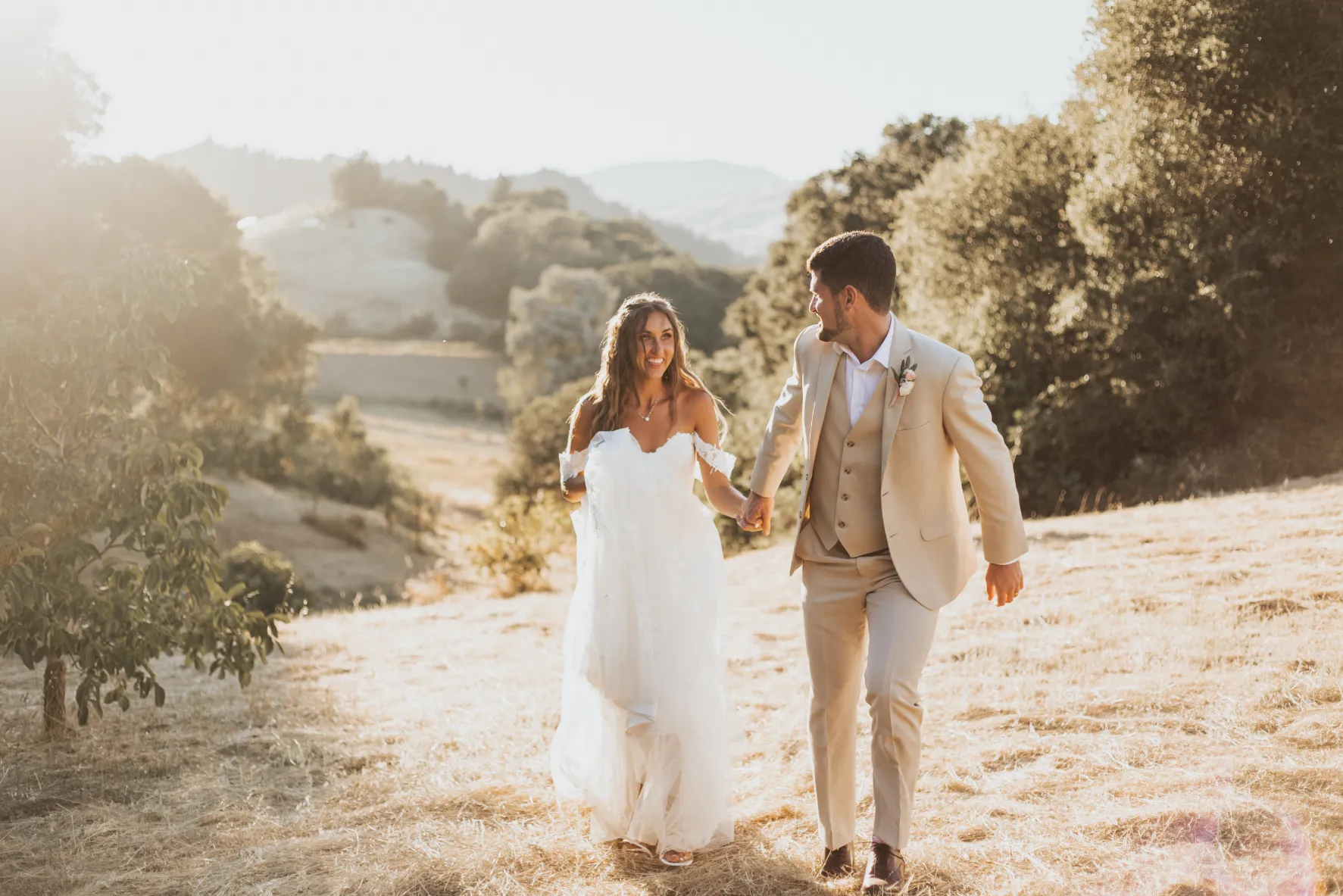 Up to 50 Guests: $5,000 (only available on Sundays through Fridays) Up to 125 Guests: Saturday: $7,500 | Fri/Sun: $6,500 | Mon – Thurs: $5,500 Up to 150 Guests: Saturday: $8,500 | Fri/Sun: $7,500 | Mon – Thurs: $6,500 Up to 200 Guests: Saturday: $9,500 | Fri/Sun: $8,500 | Mon – Thurs: $7,500 Up to 250 Guests: Saturday: $10,500 | Fri/Sun: $9,500 | Mon – Thurs: $8,500
Note: Prices are for venue rental and other inclusions, not per person. Inquire for availability from November to April.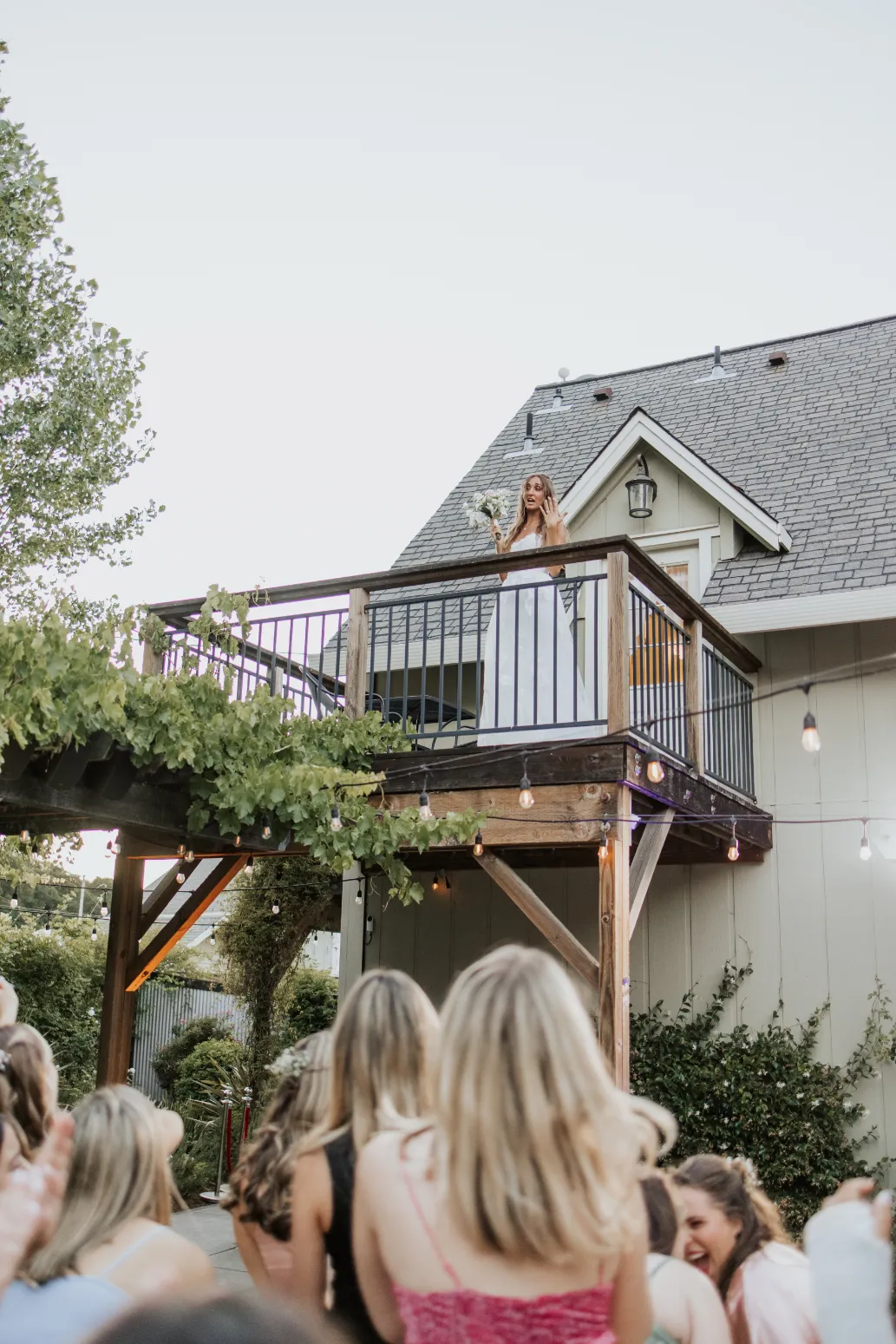 Plan your unforgettable wedding at Mountain House Estate in Cloverdale. Contact us today at (707) 385-1410 to schedule a tour and discover how we can bring your dream wedding to life. Let us be a part of your extraordinary journey.
Mountain House Estate – Official Website
2. St. Francis Winery
St. Francis Winery & Vineyards in Santa Rosa, California is a picturesque wedding venue surrounded by sweeping vineyards and breathtaking mountain views. This gem is located in the heart of Sonoma Valley, making it the perfect setting for a wine country wedding. The venue accommodates up to 200 guests and features indoor and outdoor event spaces. The outdoor dining area is adorned with twinkling market lights, and the lush lawn is perfect for ceremonies. The venue also boasts a dance floor and a winery, providing a unique and stunning backdrop for your special day. St. Francis Winery is ideal for couples who want a romantic and intimate wedding in a natural and beautiful setting. The overall atmosphere is elegant and serene, with a touch of rustic charm.
3. Paradise Ridge Winery
Paradise Ridge welcomes couples to experience the epitome of magical wedding venues in Sonoma. With a team of expert and accommodating professionals, they take the stress out of wedding planning, ensuring a memorable wine country wedding experience. Nestled on 155 acres in Santa Rosa, Paradise Ridge offers breathtaking views of the estate, the Russian River Valley, and world-class art, providing a naturally romantic setting for couples and their guests.
An Award-Winning Venue
Paradise Ridge, voted "Best Art Inspired Winery," stands out as a top Sonoma winery wedding venue. The iconic LOVE sign adds a touch of enchantment, setting the stage for unforgettable memories. Couples can celebrate their love in one of the most unique settings in all of Sonoma County, where the estate's natural elegance effortlessly creates dream weddings.
Indoor and Outdoor Venues
The venue provides flexibility with modern indoor and outdoor spaces equipped with two full kitchens. Ranked among the best Sonoma wineries, Paradise Ridge Winery can host events ranging from intimate affairs to grand celebrations. The newly remodeled facilities and expansive grounds make it the perfect setting for a wine country wedding.
Capacity & More
Paradise Ridge's private party venue can accommodate up to 250 guests, making it an ideal choice for Sonoma weddings. With two wine country wedding venues and numerous private party locations, couples never have to worry about inclement weather or finding enough space to host their guests. The dedicated event team at Paradise Ridge ensures a turnkey experience, allowing couples to relax and enjoy their special day.
Discover the enchanting event spaces at Paradise Ridge:
Poetry Terrace: This outdoor location features a bandstand and raised altar, making it a perfect setting for outdoor Sonoma weddings, private parties, and company events.
Veranda: Facing west, the Veranda offers stunning views of Sonoma sunsets over the Russian River Valley vineyards. It provides an impressive private party location for cocktail hours or receiving lines.
The Vine Room: This contemporary indoor space offers expansive views of the Russian River Valley, creating a quintessential Sonoma winery experience for wine country weddings and private events.
Nagasawa Tasting Room: Named after Kanaye Nagasawa, the pioneering winemaker of Paradise Ridge and Sonoma County, this stylish and spacious room accommodates grand Sonoma weddings, seated ceremonies, and serves as a memorable private party location.
Sunset Patio: With breathtaking views of the Russian River Valley, the Sunset Patio stands as an exceptional Sonoma wedding venue and private party location, perfect for welcoming guests.
Couples are invited to reserve their spot at Paradise Ridge and let their dedicated team craft a truly memorable wedding experience.
4. Vintners Resort
Vintners Resort is a stunning and luxurious event venue located in Santa Rosa, CA. With its rustically elegant and chic sophistication, it's the perfect combination of casual charm and upscale luxury. The resort offers a variety of beautiful indoor and outdoor spaces that can accommodate up to 300 guests, including the Fontana Pavilion, Wedding Tower, Chapel Hall, Rose Ballroom and Terrace, Cypress Room and Terrace, and the River Vine Dining Room and Gallery. The award-winning culinary team, led by Executive Chef Tom Schmidt, provides exceptional cuisine that guests will savor. The on-site lodging accommodations and full bar make it a one-stop shop for weddings. With expert wedding specialists who will help plan every detail, Vintners Resort is the ideal venue for couples looking for a breathtaking and unforgettable wedding experience.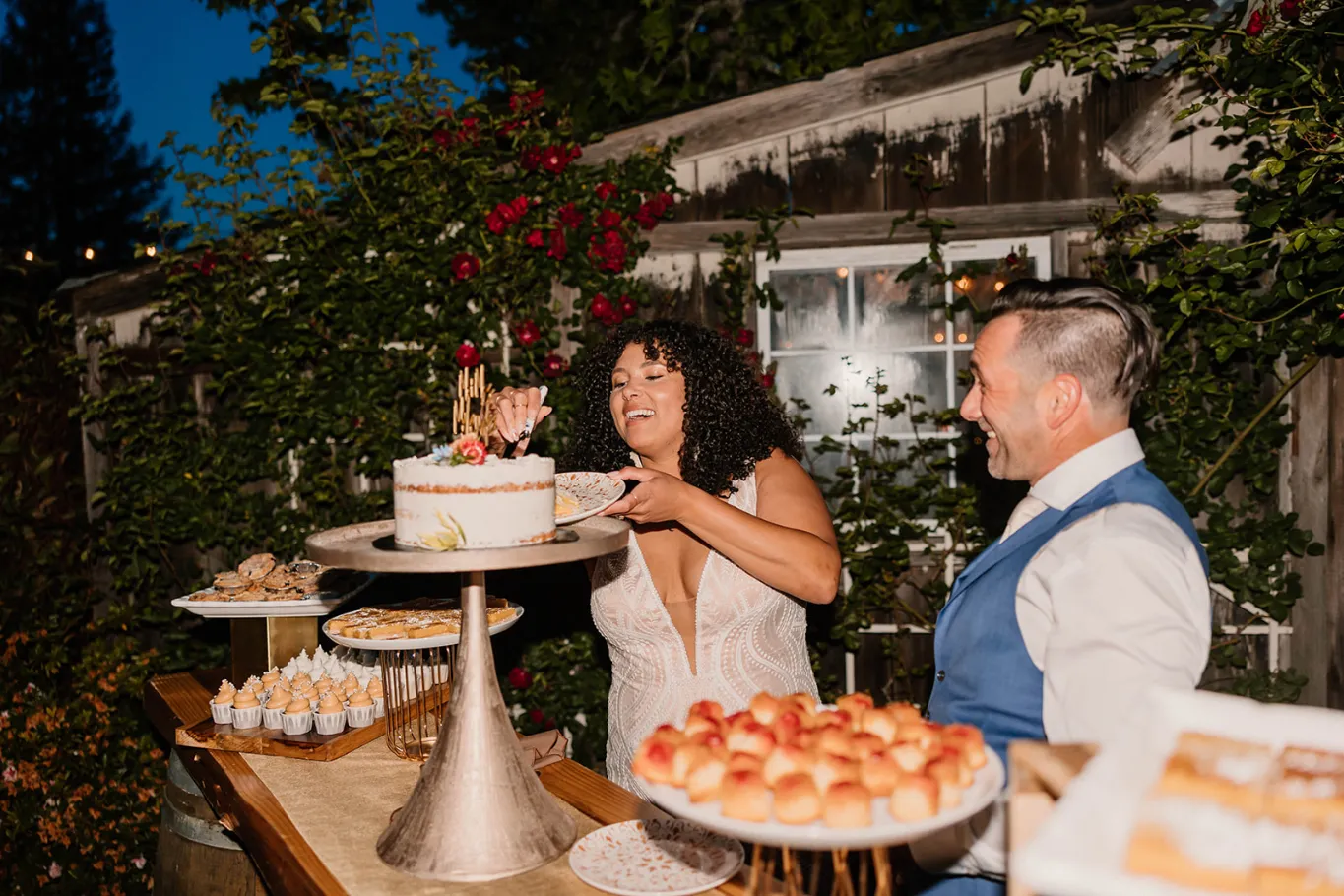 FAQs About Wedding Venues in Santa Rosa CA
Here are our most frequently asked questions about hosting a wedding in Santa Rosa CA.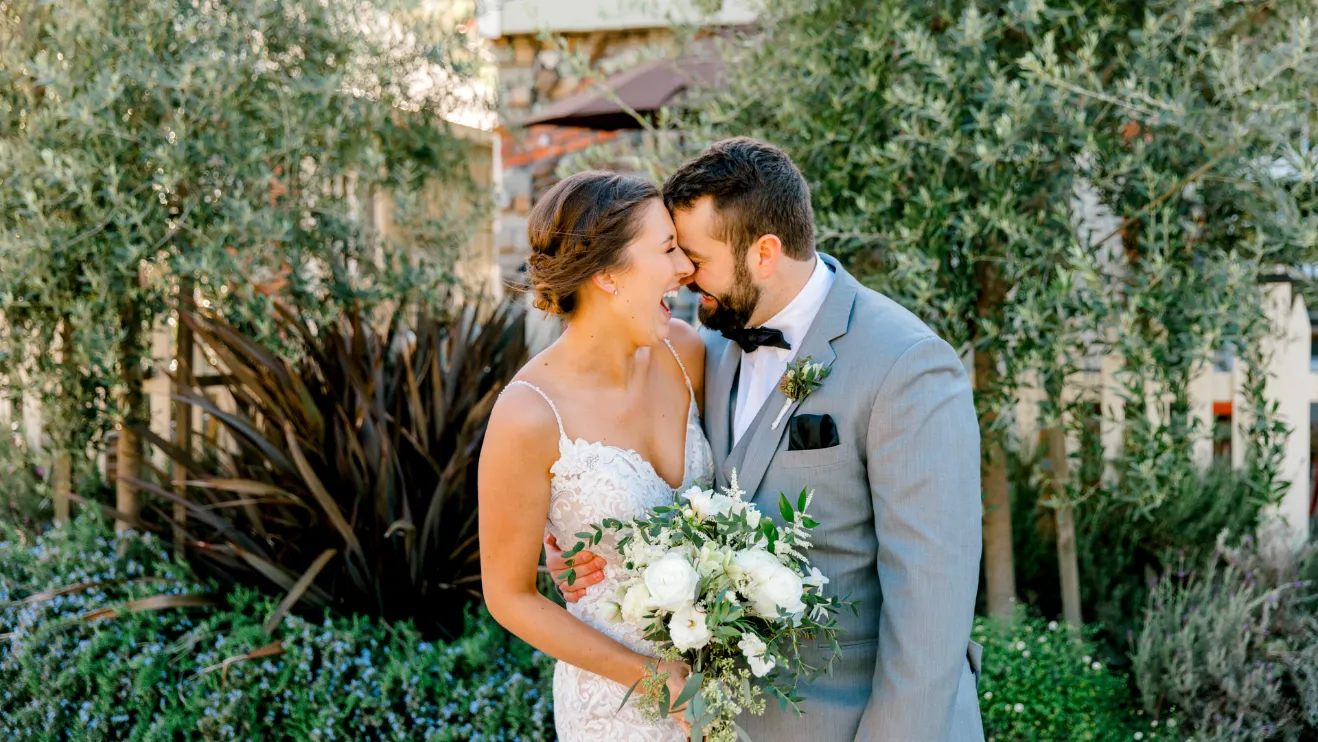 What do I need to know about having a Santa Rosa wedding?
A Santa Rosa wedding is an unforgettable wedding! Not only do you have wine country in your backyard, but you have access to some of the best and most unique wedding venues in the country. Here are some more details about getting married in Santa Rosa.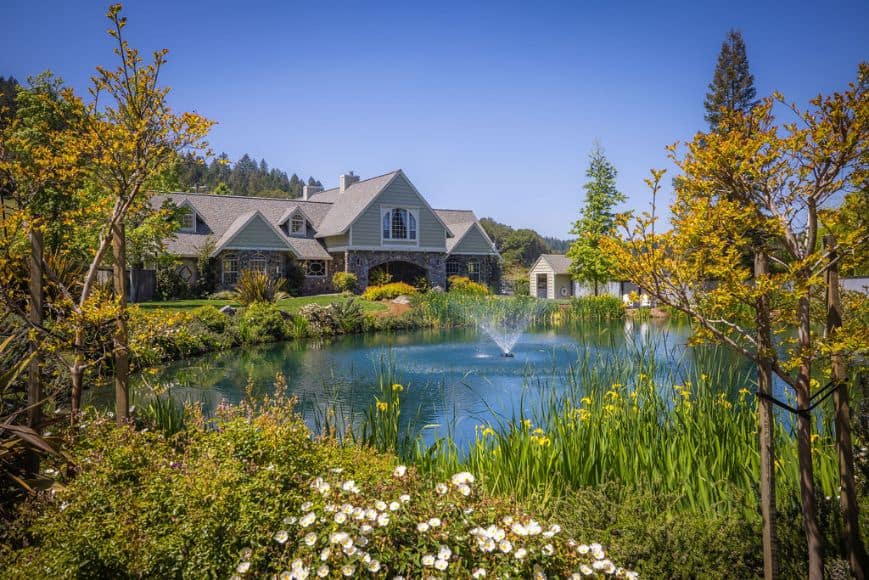 Where else can I search for wedding venues near Santa Rosa CA?
| | |
| --- | --- |
| City/Town | Distance from Santa Rosa (miles) |
| Sebastopol | 9 |
| Rohnert Park | 10 |
| Windsor | 10 |
| | 12 |
| | 15 |
| Cotati | 15 |
| Sonoma | 16 |
| Guerneville | 19 |
| | 20 |
| Forestville | 20 |
| Cloverdale | 21 |
| Glen Ellen | 21 |
| Geyserville | 23 |
| Occidental | 23 |
| Novato | 24 |
| | 25 |
| Kenwood | 26 |
| Tomales | 28 |
| Napa | 29 |
| Point Reyes Station | 29 |
| St. Helena | 32 |
| American Canyon | 33 |
| Yountville | 33 |
| Jenner | 34 |
| Vallejo | 36 |
| Inverness | 36 |
| Penngrove | 37 |
| Dillon Beach | 38 |
| San Rafael | 38 |
| Olema | 39 |
| El Verano | 40 |
| Point Reyes | 40 |
| Mill Valley | 42 |
| Corte Madera | 42 |
| Fairfax | 43 |
| Richmond | 43 |
| Lagunitas | 44 |
| Tiburon | 45 |
| San Anselmo | 45 |
| Larkspur | 45 |
| Greenbrae | 45 |
| Sausalito | 46 |
| Belvedere | 47 |
| Kentfield | 47 |
| Ross | 47 |
| | 48 |
| Woodacre | 48 |
| Kent Woodlands | 48 |
| Stinson Beach | 50 |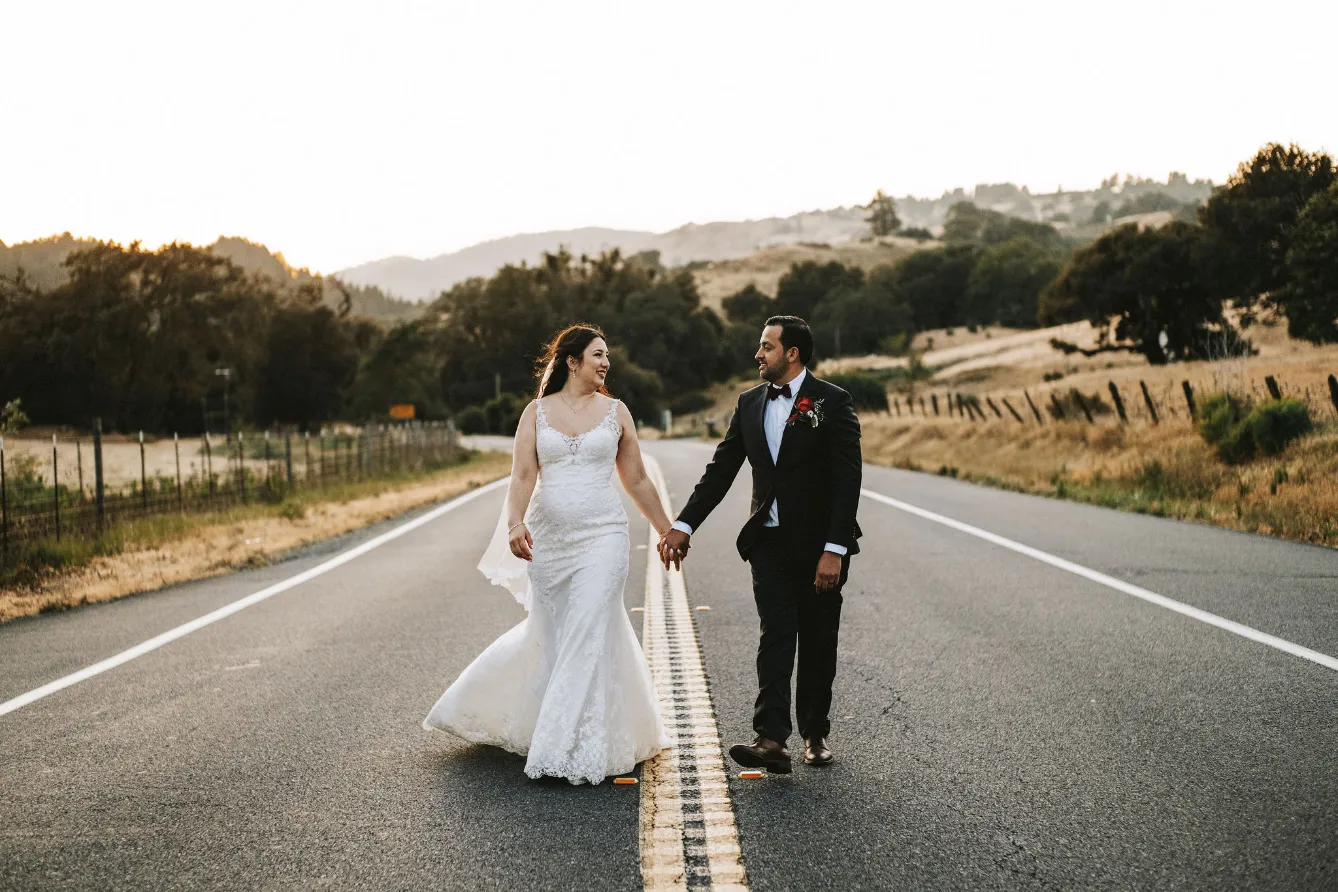 What are the best wedding vendors near Santa Rosa CA?
Mountain House Estate provides a list of the best-vetted vendors in the area, but here are some other options:
Wedding Planners:

So Eventful
A Savvy Event
Amazáe Events

Wedding Photographers:

Lisa Richmond Photography
Emily Jean Images
Sarah Eichstedt Photography

Wedding Videographers:

Weddings on Film
NST Pictures
Kevin Blake Media

Wedding Florists:

Dragonfly Floral
Vanda Floral Design
Daisy Rose Floral Design

Wedding Caterers:

Park Avenue Catering
Grapevine Catering
Preferred Sonoma Caterers

Wedding Cake Designers:

Patisserie Angelica
Moustache Baked Goods
Sweet Expectations

Wedding DJs:

AMS Entertainment
NorCal Pro Sound
Wine Country Entertainment

Wedding Bands or Musicians:

The Class Band
Lucky Devils Band
Wine Country Entertainment

Wedding Officiants:

A Beautiful Ceremony Napa Valley
Your Ceremony Matters
Wine Country Minister

Wedding Rental Companies:

Encore Events Rentals
Bright Event Rentals
Wine Country Party & Events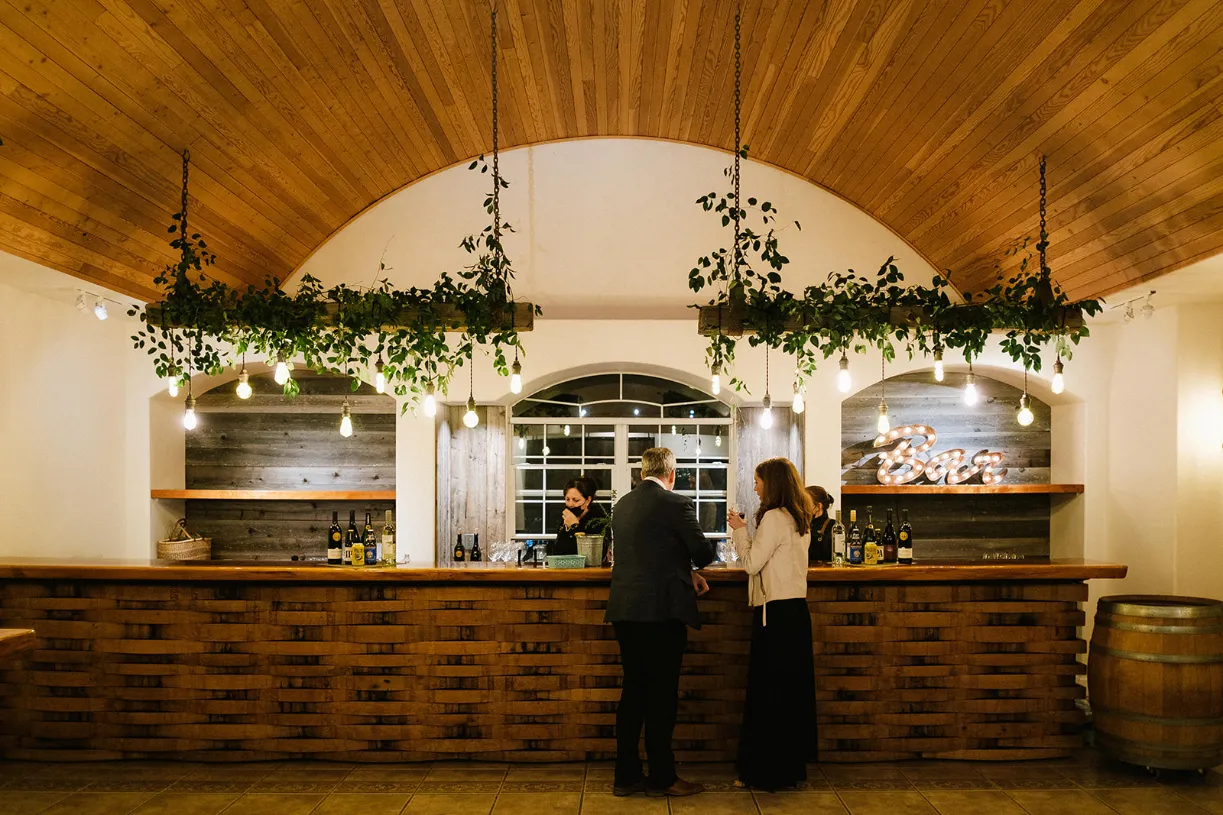 What makes Santa Rosa a great place for weddings?
The best part about Santa Rosa is it's access to the outdoors, museums, and world-class wineries.
Landmarks
Luther Burbank Home & Gardens: A historic site featuring beautiful gardens, offering a picturesque setting for outdoor ceremonies and wedding photos.
Charles M. Schulz Museum: A tribute to the creator of Peanuts, providing a whimsical backdrop for couples seeking a touch of nostalgia and charm in their wedding celebrations.
Railroad Square Historic District: A vibrant neighborhood with Victorian-era buildings, offering a unique and historic ambiance for wedding venues and photo opportunities.
Spring Lake Regional Park: A scenic park with a lake, trails, and lush greenery, providing an ideal location for outdoor weddings and nature-inspired celebrations.
Wineries
Kendall-Jackson Winery: A renowned winery in Santa Rosa, known for its elegant wines and stunning vineyard views, offering a sophisticated backdrop for wine country weddings.
Russian River Brewing Company: A beloved local brewery famous for its craft beers, providing a laid-back and casual atmosphere for couples who appreciate the beer culture.
Ferrari-Carano Vineyards and Winery: A picturesque winery with beautiful gardens, vineyards, and Italian-inspired architecture, offering an elegant and romantic setting for weddings.
Matanzas Creek Winery: A winery known for its lavender fields, scenic gardens, and serene atmosphere, providing a charming and fragrant backdrop for outdoor ceremonies.
These landmarks and brands add a touch of uniqueness and local flavor to weddings in Santa Rosa, creating memorable experiences for couples and their guests.
References: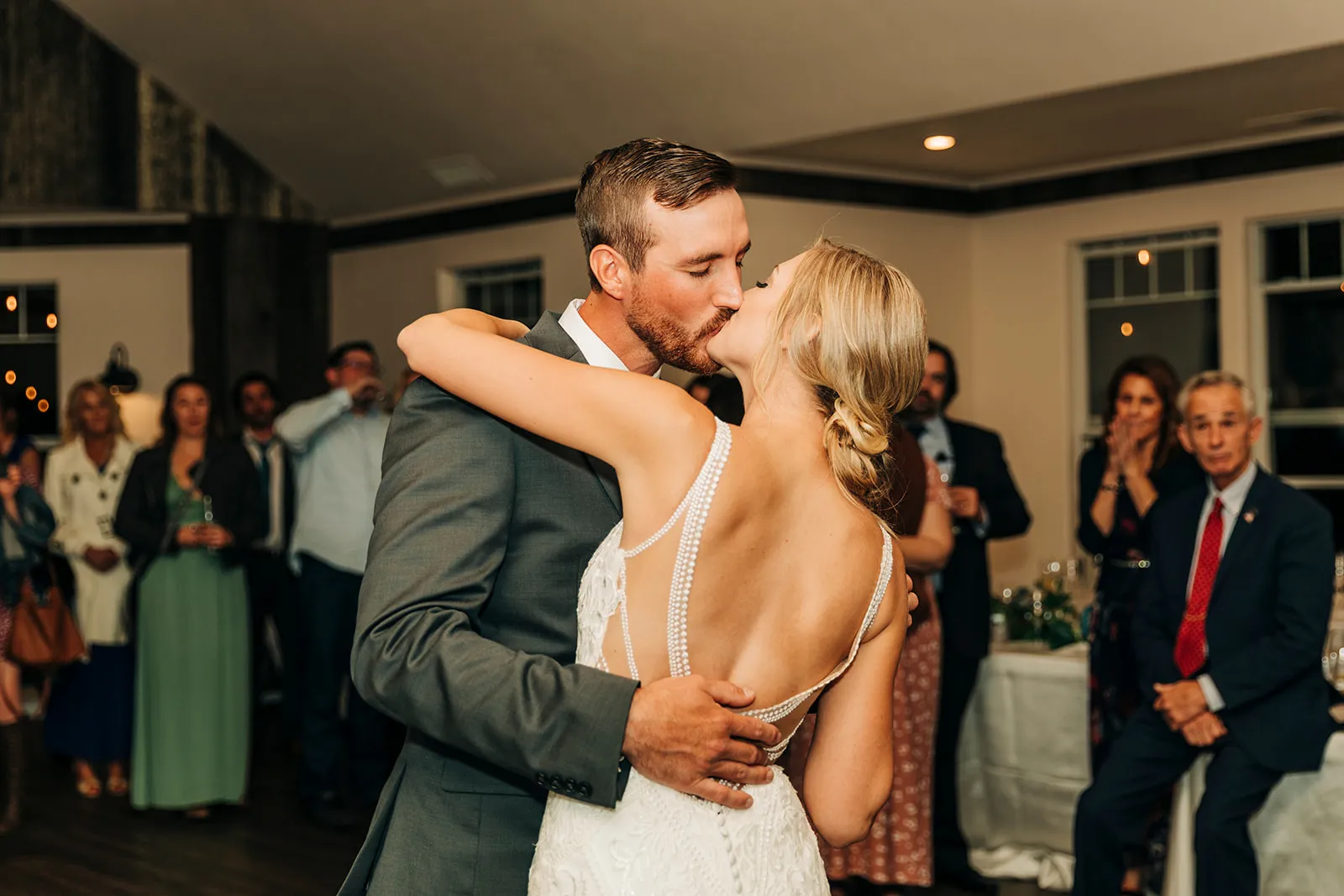 Good luck finding your perfect Santa Rosa wedding venue!
Your dream wedding deserves a captivating setting, and Santa Rosa, CA, offers three breathtaking venues that will leave you and your guests spellbound. Whether you envision exchanging vows surrounded by lush gardens, saying "I do" amidst vineyards, or celebrating in a picturesque estate, these Santa Rosa wedding venues provide the perfect backdrop for your love story. Start your journey towards an unforgettable wedding experience in Santa Rosa, and let these enchanting venues set the stage for your happily ever after.