Welcome to our guide on gorgeous Cloverdale wedding venues! Nestled in the heart of California's picturesque Sonoma County, Cloverdale offers a charming and idyllic backdrop for couples looking to tie the knot in a truly enchanting setting. With its stunning vineyards, rustic barns, and captivating landscapes, Cloverdale is a hidden gem for those seeking an unforgettable wedding experience. In this guide, we will explore Cloverdale's most breathtaking wedding venues, each offering its unique charm and elegance. Whether you envision a romantic winery affair, a rustic barn celebration, or a whimsical outdoor gathering, Cloverdale has the perfect venue to bring your dreams to life. So, let's embark on a journey through Cloverdale's gorgeous wedding venues, where love and beauty intertwine to create unforgettable memories.
The Best Wedding Venues in Cloverdale CA
Without further ado, we'll start this list with our wedding venue, Mountain House Estate.
1. Mountain House Estate
Address: 38000 CA-128, Cloverdale, CA 95425
Welcome to Mountain House Estate, where your dream wedding becomes a reality without breaking the bank. Our private estate spans 40 acres, encompassing picturesque gardens, majestic Redwoods, elegant oak trees, and enchanting rolling hills. We believe in granting you unlimited creative freedom because your special day should reflect your unique vision. That's why we offer a BYOB (Bring Your Own Beverage) policy and the freedom to choose all your vendors, including the option of food trucks. At Mountain House Estate, we are renowned for our unparalleled photo opportunities, exceptional flexibility, and unwavering transparency, ensuring your wedding experience is truly one-of-a-kind.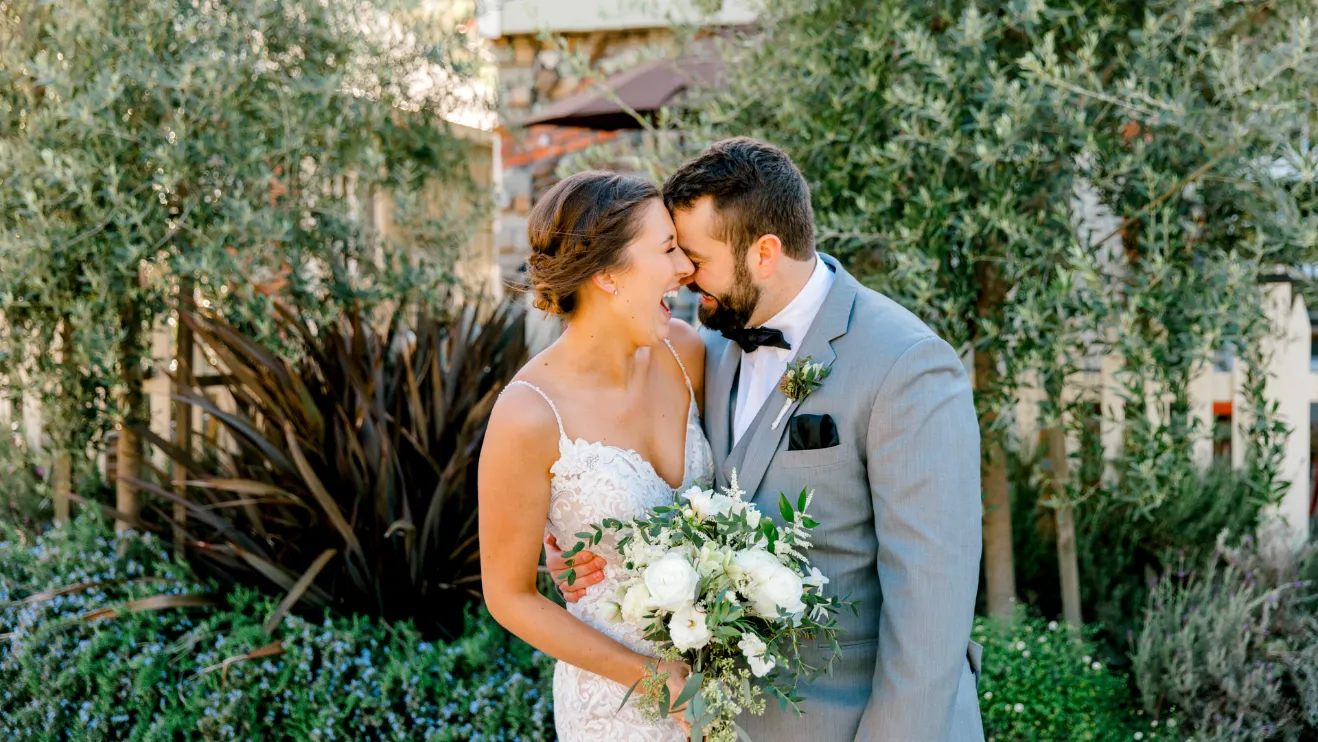 What makes Mountain House Estate a top Cloverdale wedding venue?
Our flexibility, inclusions, and amenities help us shine as a top Cloverdale wedding venue. We can even create all-inclusive packages for couples who want to be more hands-off. Here are some more details.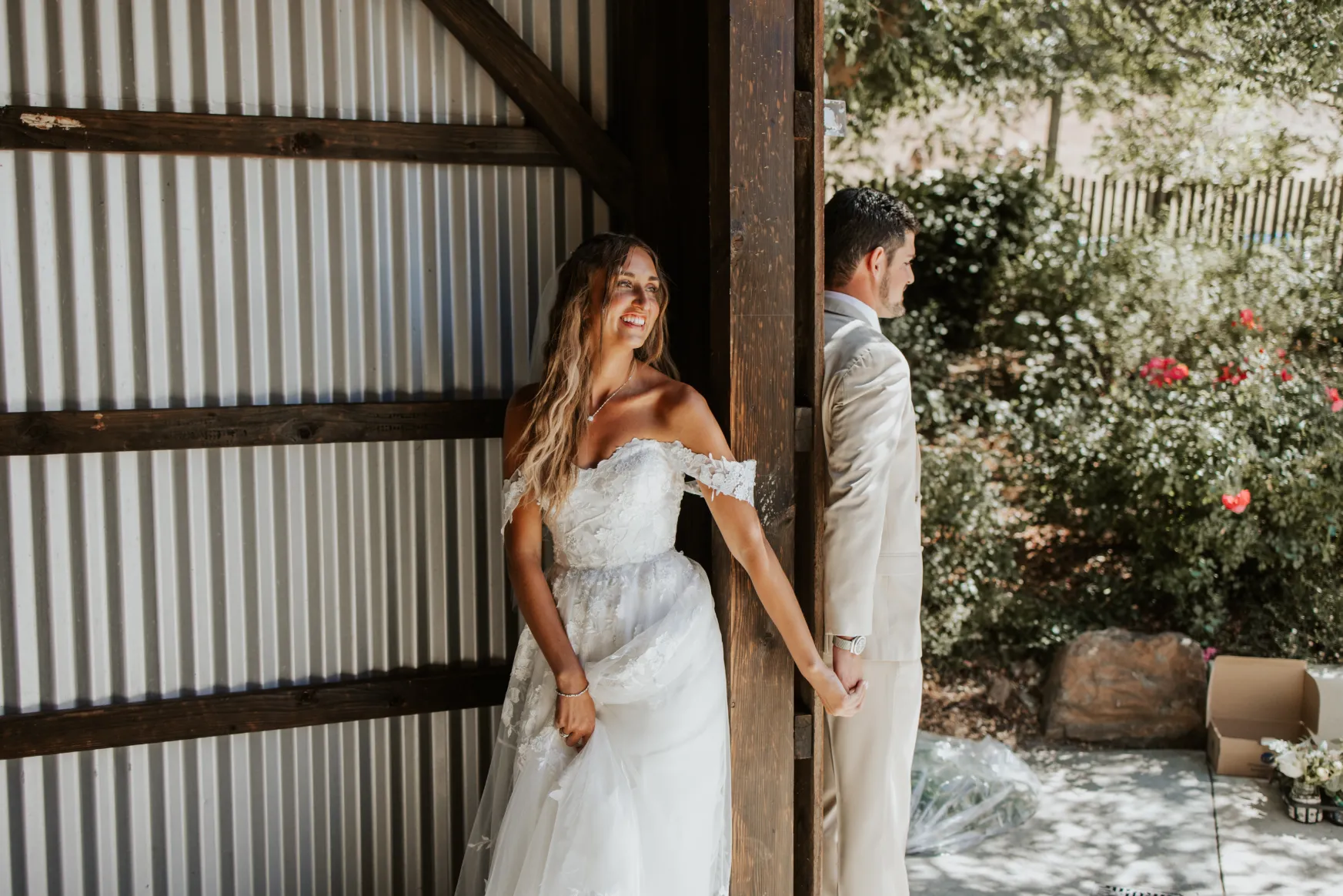 Inclusions and Amenities:
Exclusive use of a 40-acre property for your wedding day
Lodging options available for up to 34 guests in five separate homes
Multiple indoor and outdoor ceremony, cocktail hour, and reception sites
Climate-controlled indoor spaces with ADA gender-neutral bathrooms
Event planning platform using Allseated software for floor plans, seating charts, guest lists, etc.
Curated list of wedding professionals or option to bring in your own vendors
Three separate Ready Rooms for getting ready and photography
No hidden fees or additional charges after signing the contract
Option to add extra prep hours or extend the party
Custom-built lighting features indoors and market lights outdoors
Fire pits, surround sound system, selfie photo booth, and dance floors provided
High-speed WiFi for live streaming and social media sharing
BYOB policy with recommended caterers and food truck option
Abundance of photo opportunities on the property
Ample tables and chairs for up to 250 guests
Additional furniture and large decor items available
Included 90-minute rehearsal time by appointment
Designated smoking and vaping area
Complimentary parking with attendant and security services
Flexible payment plan options
Sustainable practices and upcycled materials used on the property
Legally permitted venue with commercial insurance and CPR/AED certified staff
Does not include wedding planner, catering, additional decor, or insurance
All-inclusive wedding package can be created upon request.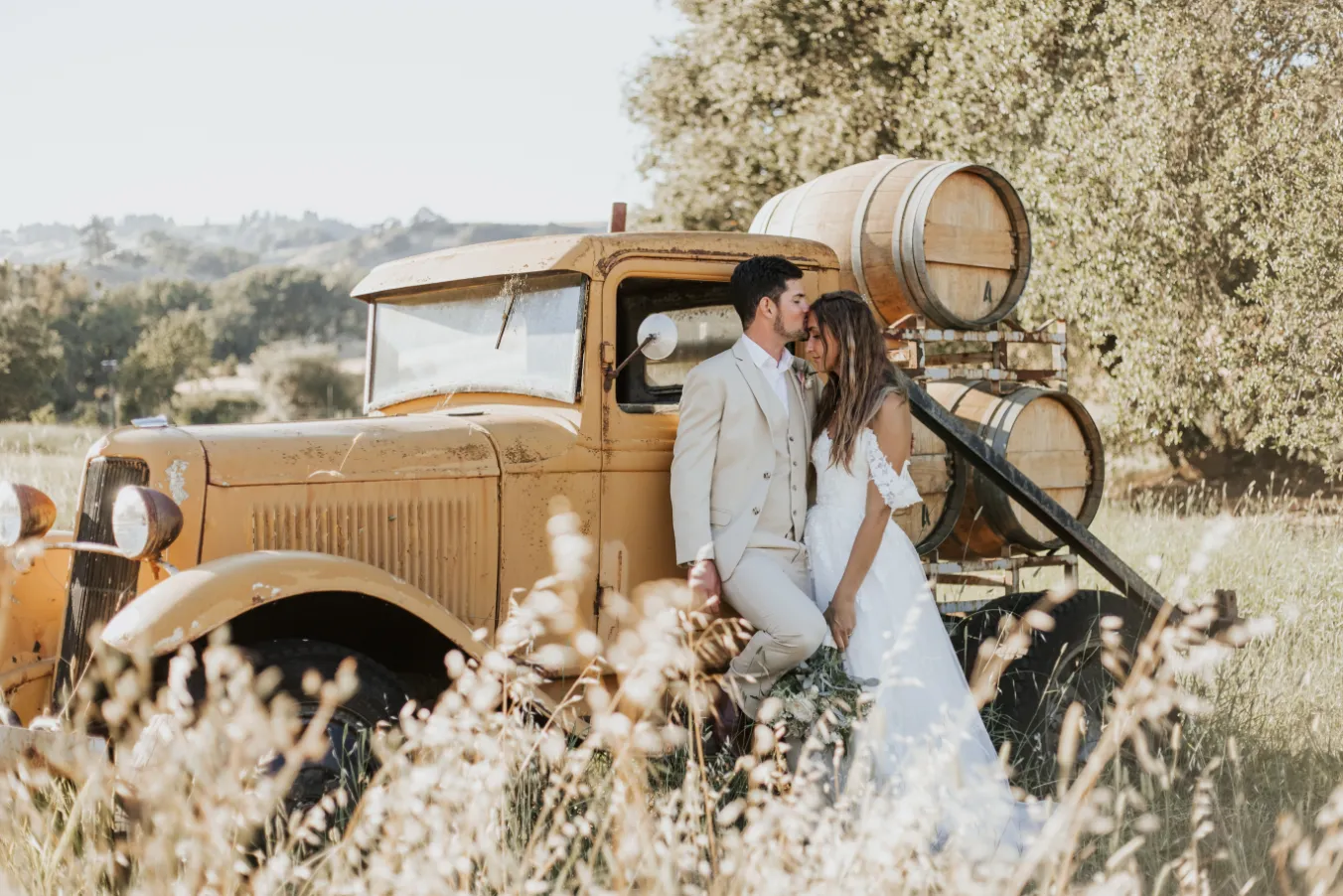 Lodging at Our Wine Country Wedding Venue
The entire ranch includes:
The Victorian- 4 bedroom 3 bathroom, sleeps 15
The Garden Cottage- 1 bedroom 1bathroom, sleeps 4
The Overlook Cottage- 1 bedroom 1 bathroom, sleeps 4
The Tadpole Cottage- 1 bedroom 1 bathroom, sleeps 4
The Forest Cottage- 2 bedroom 1 bathroom, sleeps 6
Rental includes private access to pond areas and grounds. All units have full Kitchens, Wifi, smart TVs and all the comforts of home.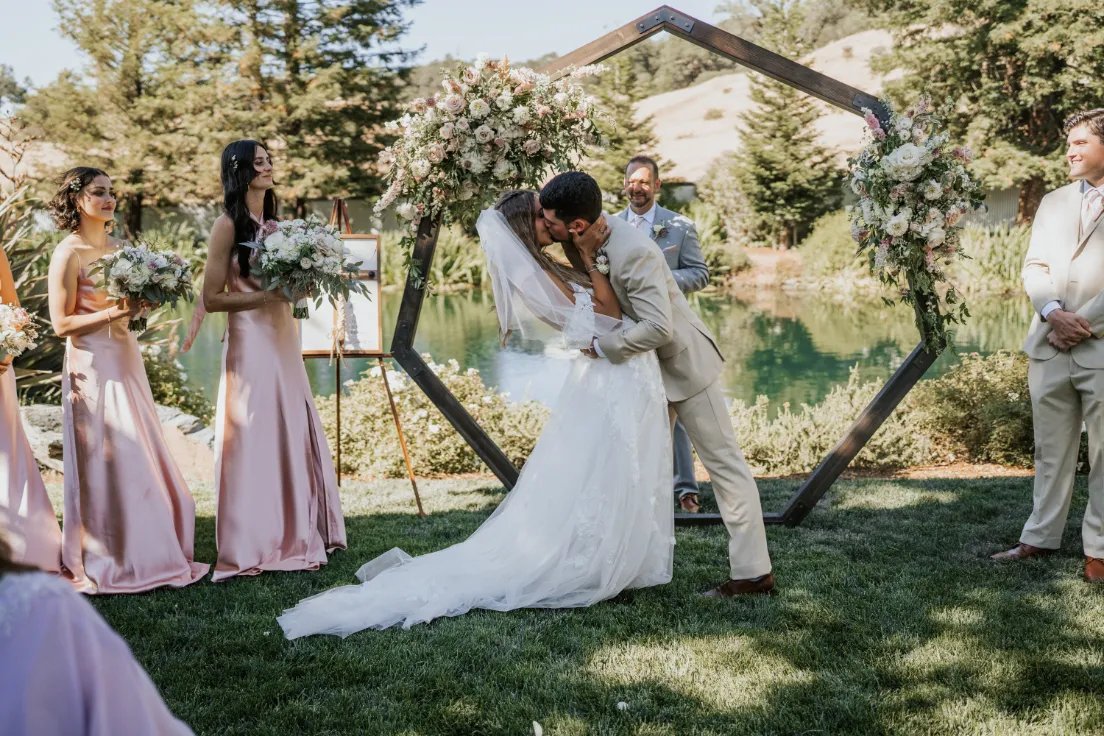 Pricing (subject to change)
Packages include 1-1/2 hours for prep in the Juliet (2:30-4:00), 6 hours for the event, and 2 hours for cleanup
Event time is from 4 PM to 10 PM, with the option for vendors to arrive earlier for setup
Up to 50 Guests: $5,000 (only available on Sundays through Fridays)
Up to 125 Guests: Saturday: $7,500 | Fri/Sun: $6,500 | Mon – Thurs: $5,500
Up to 150 Guests: Saturday: $8,500 | Fri/Sun: $7,500 | Mon – Thurs: $6,500
Up to 200 Guests: Saturday: $9,500 | Fri/Sun: $8,500 | Mon – Thurs: $7,500
Up to 250 Guests: Saturday: $10,500 | Fri/Sun: $9,500 | Mon – Thurs: $8,500
Note: Prices are for venue rental and other inclusions, not per person. Inquire for availability from November to April.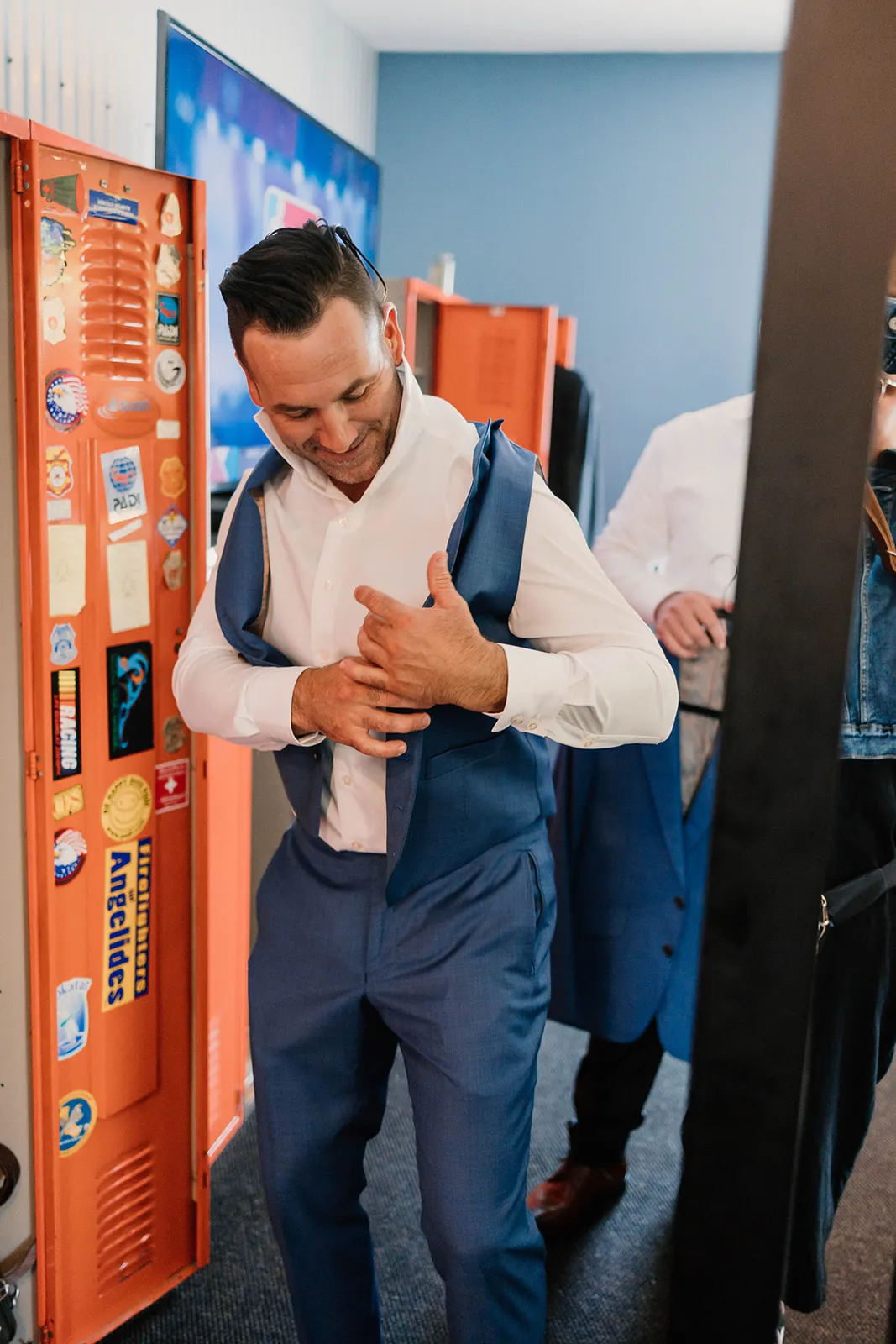 2. Le Vin Winery
Address: 33151 CA-128, Yorkville, CA 95494
Located in the breathtaking beauty of California's Yorkville Highlands Appellation, LeVin Winery, Inn & Vineyards offers an enchanting retreat for couples seeking an unforgettable wedding experience. As an organic mountain vineyard and bonded estate winery, Le Vin provides a magical setting with majestic views in every direction. Conveniently located just 15 minutes west of Cloverdale and 30 minutes from Healdsburg, the 164-acre ranch is a hidden gem waiting to make wedding dreams come true.
Captivating Views and Unmatched Beauty
Couples will be captivated by the incredible views at Le Vin Winery. From the moment they arrive, they'll be surrounded by seven mountain ranges, creating a truly breathtaking backdrop for their wedding and reception. The Sunset Reception area offers a panoramic vista that stretches to the east, south, and west, providing a stunning ambiance for the special day. Located 1,880 feet above sea level, the ranch offers an expansive experience that leaves guests in awe.
Flexible Spaces and Luxurious Accommodations
Le Vin Winery offers versatile spaces to bring each couple's dream wedding to life. Vows can be exchanged in the East Corral, and the reception can be hosted in the West Corral, or arrangements can be customized to suit their preferences. The Inn at Le Vin Suite provides elegant lodging for up to five guests, featuring a full kitchen, a living room area, a grand piano, and a new large balcony deck. It's the perfect spot for the bride and bridesmaids to get ready, while an alternative area is available for the groom and groomsmen.
Amenities and Unforgettable Experiences
Le Vin Winery goes above and beyond to ensure each wedding is truly special. The spa/pool area offers a relaxing oasis with a swimming pool, Jacuzzi, sauna, and cooling room – the ideal retreat for the wedding party. For the reception, there is a wine-tasting room with a bar and additional indoor space. Outdoor receptions can be held in the expansive open spaces, and there are various sites for outdoor wedding ceremonies and tented areas for convenience. The Main Stage and Corral Stage provide flexibility for creating the perfect atmosphere for the ceremony and entertainment.
An Unparalleled Wine Country Experience
Situated in Cloverdale and Yorkville, on hillside terraces ranging from 1,550 to 1,900 feet above sea level, Le Vin Winery is proud to be the oldest existing Estate Winery in the Yorkville Highlands Appellation. Their award-winning wines, including Cabernet Sauvignon, Cabernet Franc, Syrah, and more, are crafted from their own organically grown grapes. Additionally, they produce an exceptional Extra Virgin Late Harvest Estate Olive Oil made from olives harvested on the ranch.
Flexible Packages to Suit Each Wedding Size
Le Vin Winery can accommodate weddings ranging from 25 to 200 guests, with pricing options based on the number of attendees. Their packages include a one to two-night stay in the Inn at Le Vin for up to four guests, access to the tasting room for refreshments and bar service, personalized wedding labels on Le Vin wines (if purchased), the use of stages and/or a wedding arbor for the ceremony, and long wooden carved tables for the reception's sit-down dinner. They also provide night lighting, a PA system, and bathroom facilities for convenience. Additional services such as catering, photography, and rentals can be arranged separately to tailor each wedding experience.
Visiting Le Vin Winery
Le Vin Winery & Vineyards is conveniently located at 33151 Hwy. 128 in Cloverdale, CA 95425. This exquisite venue sits on the borderline of Sonoma and Mendocino Counties, offering a perfect blend of charm and natural beauty. Couples are invited to contact Le Vin Winery to explore their wedding packages and start planning the wedding of their dreams.
3. The Highlands Estate
Address: 33430 CA-128, Cloverdale, CA 95425
Nestled in the heart of Northern California's wine country, The Highlands Estate offers a captivating and exclusive barn and vineyard wedding experience. With its breathtaking natural surroundings, this private venue provides a picturesque setting for couples looking to create their dream wedding. Whether you envision a traditional one-day celebration or desire the luxury of a Two-Day or Weekend Buyout, The Highlands Estate has you covered.
Location and Accessibility
Located on over 21 scenic acres, this hidden gem boasts unparalleled privacy and a variety of stunning landscapes. Every corner of the estate offers incredible photo opportunities, from acres of thriving Syrah vineyards and majestic oak trees to rolling hills, a tranquil pond, and remarkable rock formations. The modern-yet-rustic "Four Seasons Barn" ensures year-round comfort for your special day, providing a climate-controlled haven for your celebration.
Situated in the Yorkville Highlands Valley, surrounded by the Alexander and Anderson Valleys, The Highlands Estate is conveniently accessible from nearby towns such as Cloverdale, Geyserville, Healdsburg, Boonville, Philo, Hopland, and Ukiah. Its prime location makes it ideal for couples seeking a seamless and accessible wedding destination.
Facilities and Capacity
At The Highlands Estate, your wedding vision can come to life with its versatile facilities and ample capacity. The estate offers lodging for up to 14 guests, ensuring a comfortable and convenient experience for you and your loved ones. The expansive 21 country acres of picturesque grounds provide a serene backdrop for your special day.
The venue features various ceremony and reception locations, each with its own unique charm:
Arbor Ceremony Location: Accommodates up to 200 guests.
Terrace: Perfect for dinner or cocktail hour with a capacity of up to 200 guests.
Four Seasons Barn: Can accommodate up to 200 guests for a seated dinner or 133 guests for a formal dinner.
Oak Tree Ceremony Location: Offers an intimate setting for about 100 guests, surrounded by vineyards and shaded by an ancient oak tree.
Services Offered
The Highlands Estate is dedicated to making your wedding experience unforgettable. The venue is available for hosting engagement parties, wedding ceremonies, and receptions. With the flexibility to bring in your preferred outside vendors, you have the freedom to curate your day to perfection. The venue also provides two separate dressing rooms housed within the Four Seasons Barn, ensuring convenience and comfort for you and your wedding party.
Property Highlights
Perched at an elevation of 1,400 feet, The Highlands Estate commands stunning views of the Yorkville Highlands Valley's hills and vineyards. This elevated position creates a breathtaking backdrop for weddings, vow renewals, reunions, and even private corporate events. Guests can enjoy unobstructed views of the beautiful rural countryside from every vantage point on the property.
Upon entering the estate through magnificent private gates off CA-128, guests are welcomed into the property, sheltered from view and noise. The guest parking area, secluded from other areas of the estate, ensures privacy and convenience. The venue is strategically situated nearly 1,000 feet away from public roadways, immersing guests in the natural surroundings and shielding them from any distractions.
The Farmhouse-styled Victorian Estate on the southwestern portion of the property is included with Two-Day and Weekend Buyouts, accommodating up to fourteen guests. One of the most iconic features of the estate is the old-growth oak tree surrounded by the upper Syrah vineyard, offering stunning "first-look" and sunset photo opportunities and serving as an intimate setting for smaller ceremonies.
Conclusion
For those seeking a captivating wedding destination in Northern California's wine country, The Highlands Estate delivers an enchanting experience. With its breathtaking natural surroundings, versatile facilities, and personalized services, this hidden gem is sure to create lasting memories on your special day. Whether you desire an intimate gathering or a grand celebration, The Highlands Estate is the perfect choice to bring your dream wedding to life.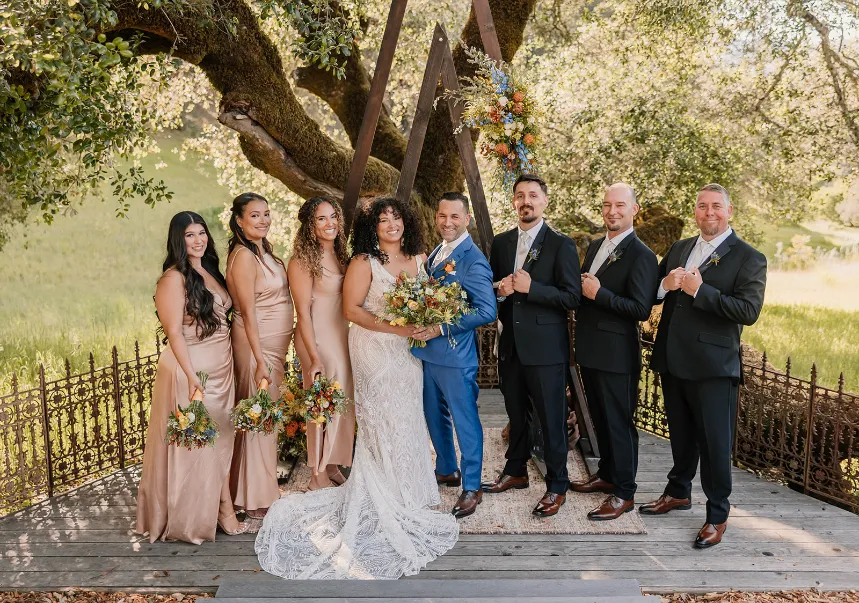 FAQs About Cloverdale Wedding Venues
Here are some FAQs about Cloverdale wedding venues and getting married in Sonoma.
What other wedding venues are there in Cloverdale CA?
Vine Hill House Address: 3601 Vine Hill Rd, Sebastopol, CA 95472
Sbragia Family Vineyards Address: 9990 Dry Creek Rd, Geyserville, CA 95441
Trione Vineyards and Winery Address: 19550 Geyserville Ave, Geyserville, CA 95441
Trentadue Winery Address: 19170 Geyserville Ave, Geyserville, CA 95441
Soda Rock Winery Address: 8015 CA-128, Healdsburg, CA 95448
Clos du Bois Winery Address: 19410 Geyserville Ave, Geyserville, CA 95441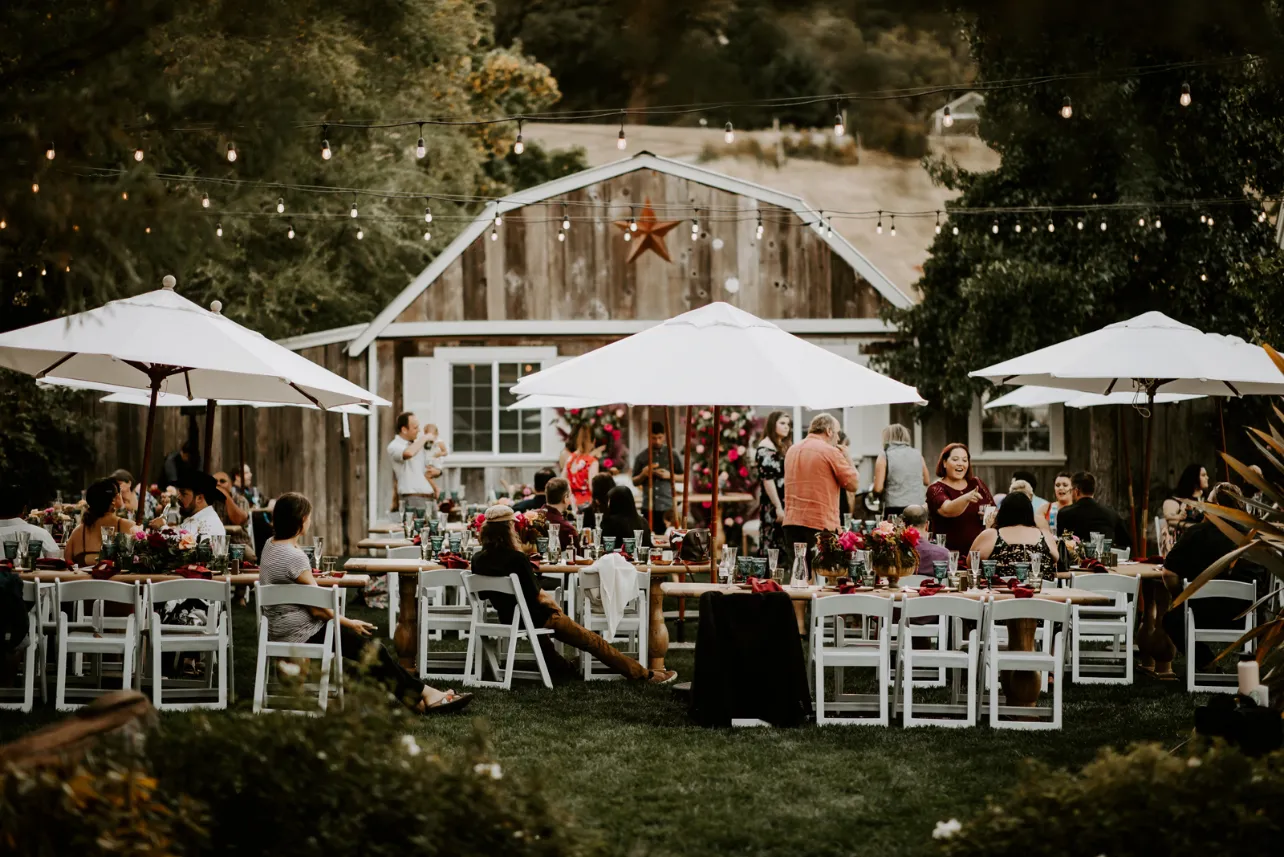 What else should I know about Cloverdale wedding venues?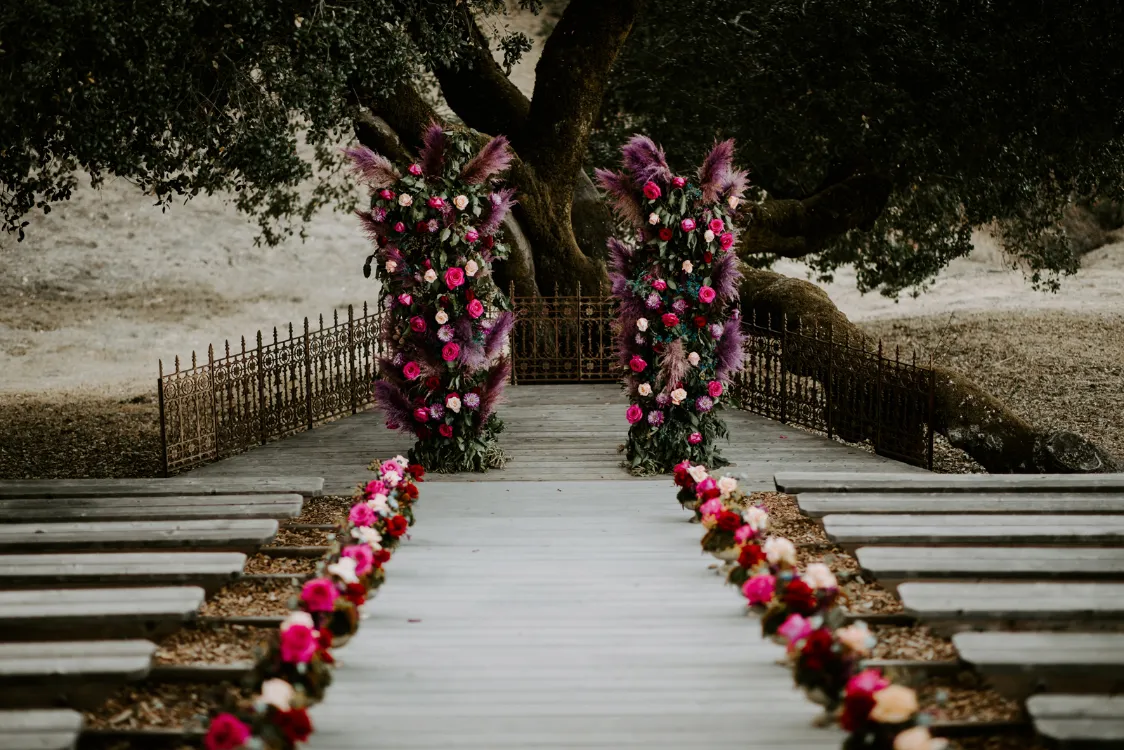 Where else can I search for wedding venues near Cloverdale CA?
| | |
| --- | --- |
| City/Town | Fun Fact/Statistic |
| Geyserville | Geyserville is home to Francis Ford Coppola Winery. |
| Healdsburg | Healdsburg has been ranked among the top small towns in America. |
| Sonoma | Sonoma was the site of the first-ever California winery. |
| | Santa Rosa is the largest city in Sonoma County. |
| | Petaluma is known as the "Egg Basket of the World" for its poultry industry. |
| Mendocino | Mendocino is famous for its stunning coastal views and Victorian charm. |
| Napa | Napa Valley is renowned for its world-class vineyards and wineries. |
| | Calistoga is known for its natural hot springs and mud baths. |
| Ukiah | Ukiah is the county seat of Mendocino County. |
| St. Helena | St. Helena is home to The Culinary Institute of America at Greystone. |
| Windsor | Windsor is known for its beautiful Town Green and summer farmers' market. |
| Sebastopol | Sebastopol hosts the annual Gravenstein Apple Fair. |
| | Bodega Bay offers stunning coastal scenery and is a popular destination for outdoor activities. |
| Rohnert Park | Rohnert Park is home to Sonoma State University. |
| Guerneville | Guerneville is a popular destination for LGBTQ+ travelers. |
| Yountville | Yountville is known as the culinary capital of Napa Valley. |
| Clearlake | Clearlake is the largest natural freshwater lake in California. |
| Point Arena | Point Arena Lighthouse in Point Arena is one of the tallest lighthouses on the West Coast. |
| Forestville | Redwood forests and vineyards surround Forestville. |
| Glen Ellen | Glen Ellen was the home of famous author Jack London. |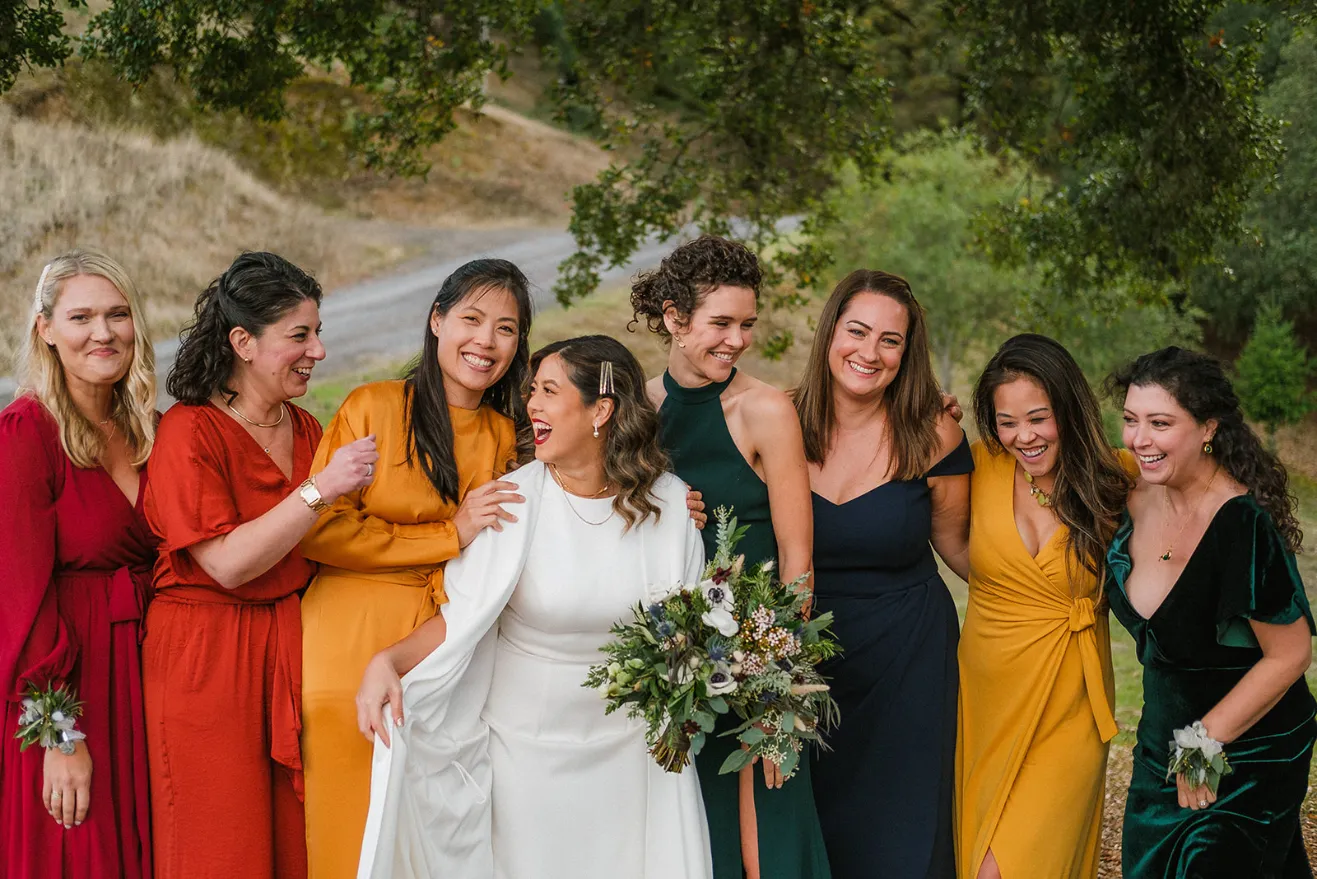 What are the top attractions near Cloverdale CA to plan around my wedding?
Russian River
Lake Sonoma
Cloverdale Historical Society Museum
Cloverdale Sculpture Trail
Geyserville Gun Club
River Rock Casino
Francis Ford Coppola Winery
Old Crocker Inn
Alexander Valley Vineyards
Asti Winery Historic District
Dry Creek Vineyard
Preston Farm and Winery
Armstrong Redwoods State Natural Reserve
Healdsburg Plaza
Soda Rock Winery
Lake Sonoma Recreation Area
Jordan Vineyard & Winery
Sbragia Family Vineyards
Rodney Strong Vineyards
Sonoma Canopy Tours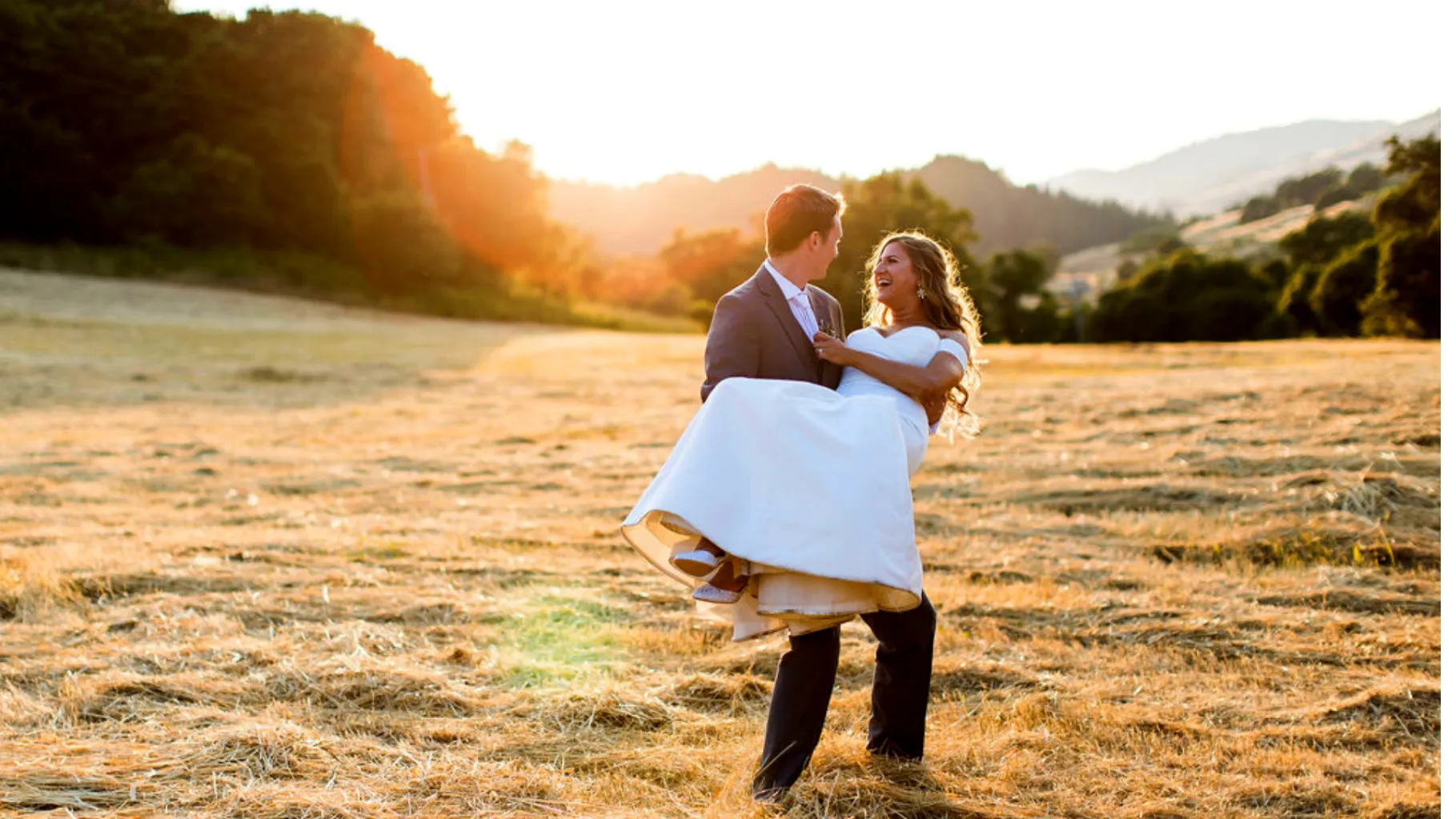 What hotels are near Cloverdale CA?
Auberge on the Vineyard – 29955 River Rd, Cloverdale, CA 95425
Old Crocker Inn – 1126 Old Crocker Inn Rd, Cloverdale, CA 95425
Geyserville Inn – 21714 Geyserville Ave, Geyserville, CA 95441
Grape Leaf Inn – 539 Johnson St, Healdsburg, CA 95448
Hotel Les Mars – 27 North St, Healdsburg, CA 95448
Harmon Guest House – 227 Healdsburg Ave, Healdsburg, CA 95448
Hotel Healdsburg – 25 Matheson St, Healdsburg, CA 95448
Dry Creek Inn – 198 Dry Creek Rd, Healdsburg, CA 95448
Calderwood Inn – 25 W Grant St, Healdsburg, CA 95448
Honor Mansion – 14891 Grove St, Healdsburg, CA 95448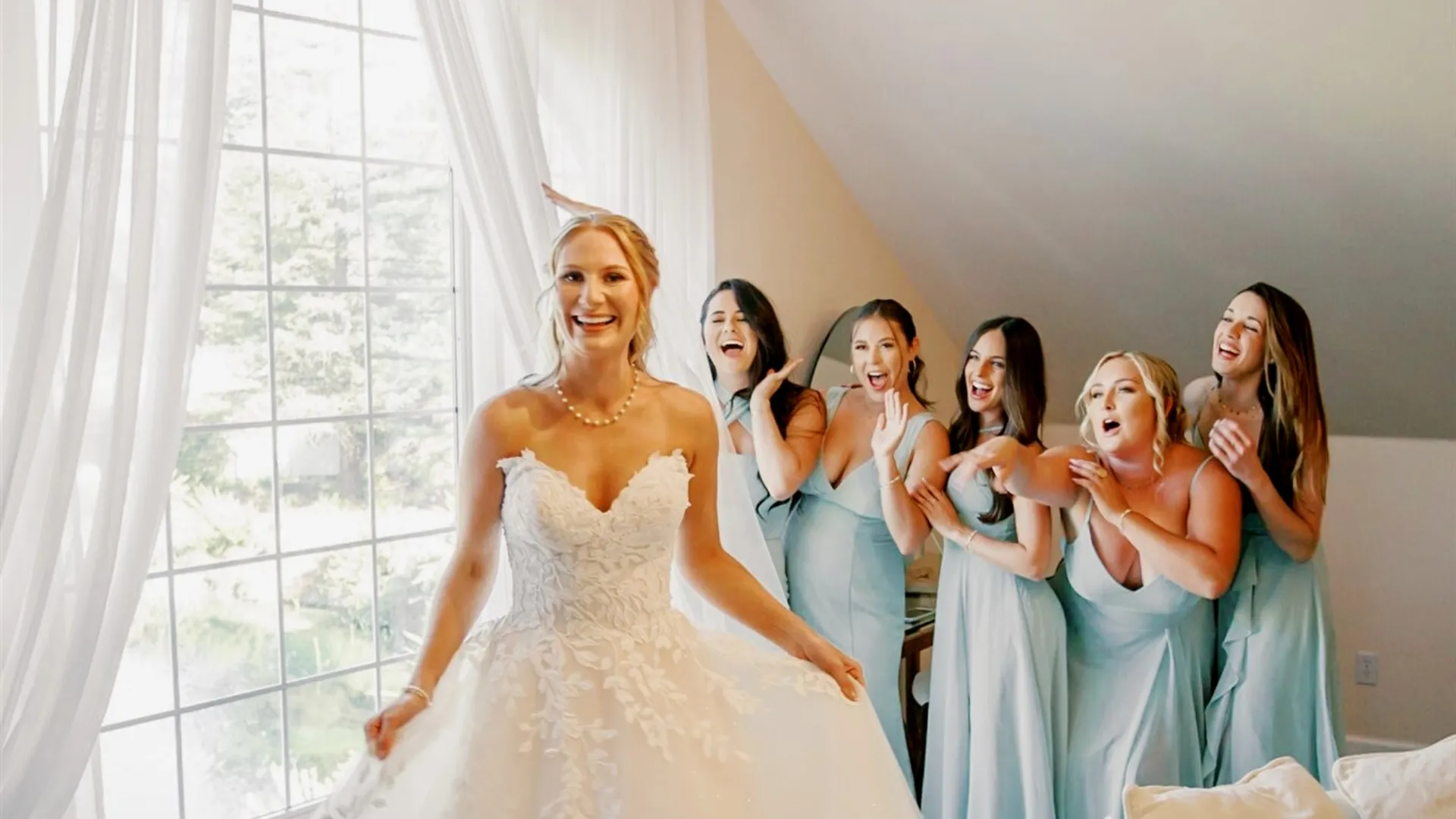 Good Luck Finding Your Perfect Cloverdale Venue!
Planning a wedding in Cloverdale, California, can be exciting yet challenging. Finding the perfect outdoor space can be overwhelming with so many options available, from barns and wineries to parks and historic venues. However, the search is worth it, as Cloverdale offers stunning views of vineyards and rolling hills, creating a romantic and picturesque atmosphere for any wedding. Whether you're looking for a rustic barn or a luxurious mansion, Cloverdale has it all. And if your dream venue is booked, don't worry – there are plenty of other options nearby, such as Fox Meadow Barn. With so much beauty and charm in Cloverdale, you're sure to find the perfect venue for your special day.