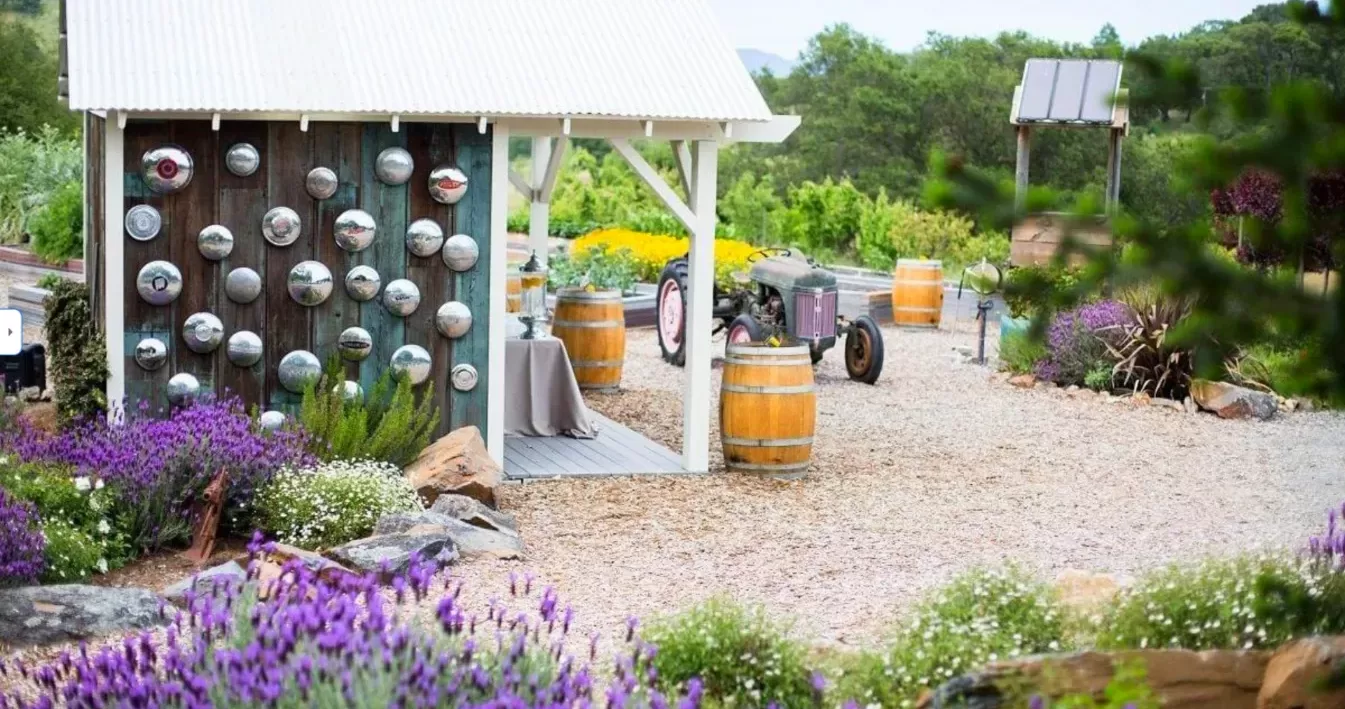 Welcome to the epitome of romance and elegance in Sonoma, CA—where breathtaking landscapes, world-class vineyards, and captivating venues come together to create unforgettable wedding experiences. With a rich blend of natural beauty, fine wines, and warm hospitality, Sonoma offers an idyllic backdrop for couples embarking on their journey of love. Whether you envision an intimate ceremony nestled amidst vineyards or a grand celebration in a rustic barn, Sonoma's diverse selection of wedding venues will surely make your special day extraordinary.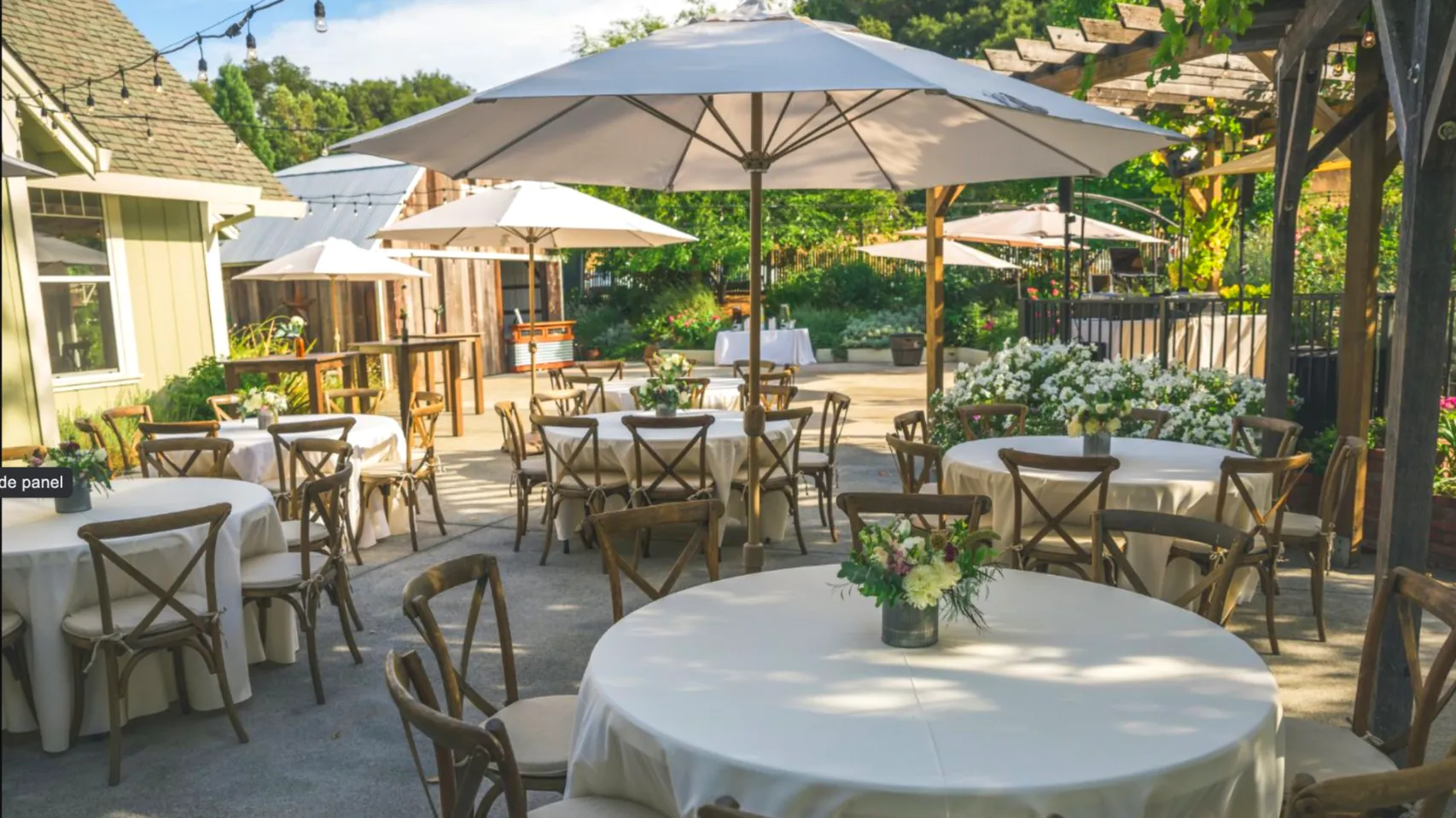 Incredible Wedding Venues in Sonoma County
As you embark on this exciting journey, let us guide you through the enchanting world of wedding venues in Sonoma, CA. From historic estates to charming wineries, each venue has its unique allure, ensuring that your celebration reflects your love story in the most memorable way possible.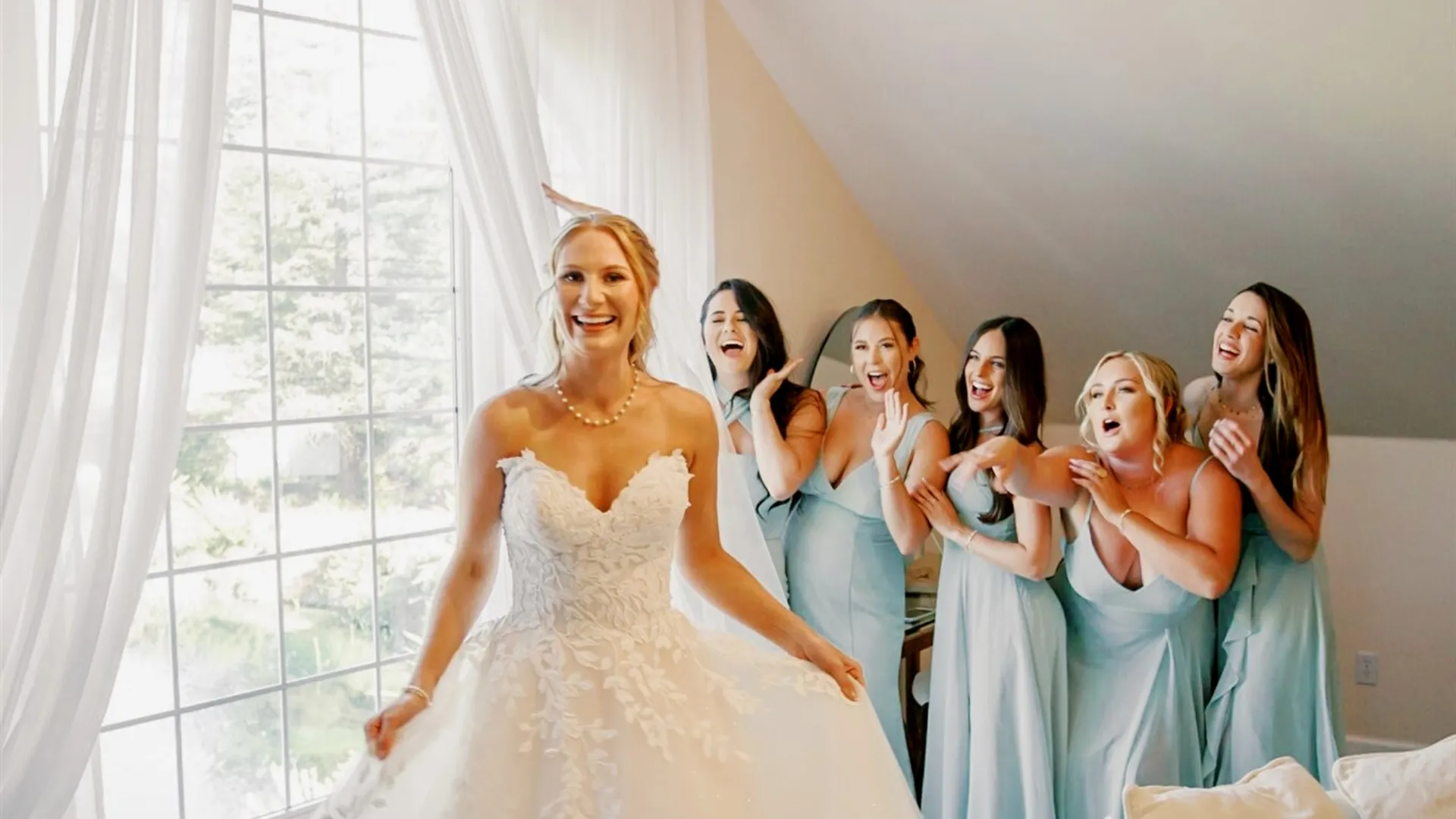 1. Mountain House Estate
Experience the enchanting beauty of Mountain House Estate, where your dream wedding can become a reality. Our private estate, spanning 40 acres of picturesque gardens, majestic Redwoods, elegant oak trees, and enchanting rolling hills, sets the perfect backdrop for your special day. We believe in granting you unlimited creative freedom, allowing your unique vision to shine through. With our BYOB policy and the freedom to choose all your vendors, including food trucks, your wedding at Mountain House Estate will be truly personalized.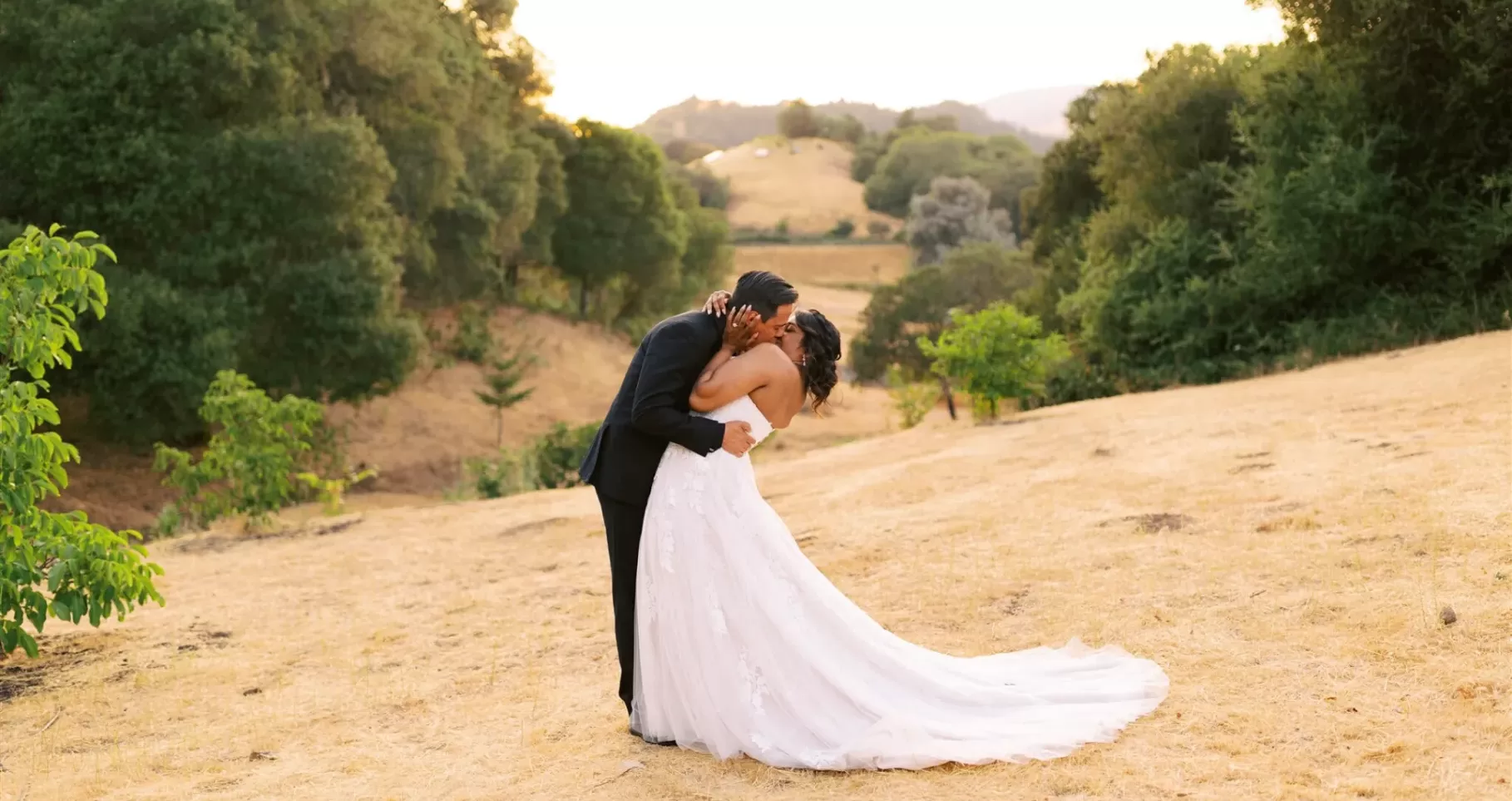 Why choose Mountain House Estate as your top Cloverdale wedding venue? Our flexibility, inclusions, and amenities make us stand out from the rest. Here are some key details:
Exclusive use of a 40-acre property for your wedding day
Lodging options available for up to 34 guests in five separate homes
Multiple indoor and outdoor ceremony, cocktail hour, and reception sites
Climate-controlled indoor spaces with ADA gender-neutral bathrooms
Event planning platform using Allseated software for easy organization
Curated list of wedding professionals or the option to bring your own vendors
Three separate Ready Rooms for getting ready and photography
No hidden fees or additional charges after signing the contract
Option to add extra prep hours or extend the party
Custom-built lighting features indoors and market lights outdoors
Fire pits, surround sound system, selfie photo booth, and dance floors provided
High-speed WiFi for live streaming and social media sharing
BYOB policy with recommended caterers and food truck option
Abundance of photo opportunities on the property
Ample tables and chairs for up to 250 guests
Additional furniture and large decor items available
Included 90-minute rehearsal time by appointment
Designated smoking and vaping area
Complimentary parking with attendant and security services
Flexible payment plan options
Sustainable practices and upcycled materials used on the property
Legally permitted venue with commercial insurance and CPR/AED certified staff
All-inclusive wedding package can be created upon request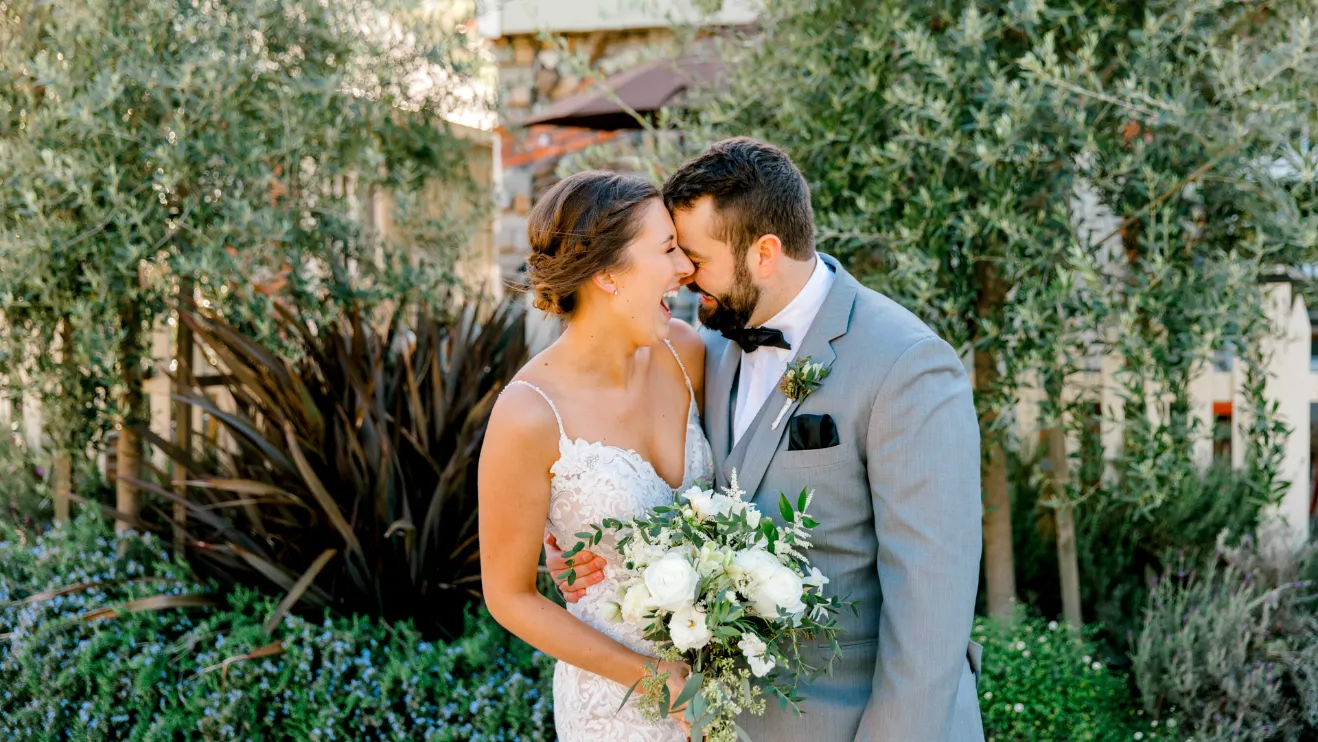 Enjoy the convenience of lodging at our wine country wedding venue, with multiple charming cottages and homes available to accommodate your guests. Each unit features full kitchens, WiFi, smart TVs, and all the comforts of home.
Pricing (subject to change): Packages include 1-1/2 hours for prep, 6 hours for the event, and 2 hours for cleanup. Event time is from 4 PM to 10 PM, with the option for vendors to arrive earlier for setup.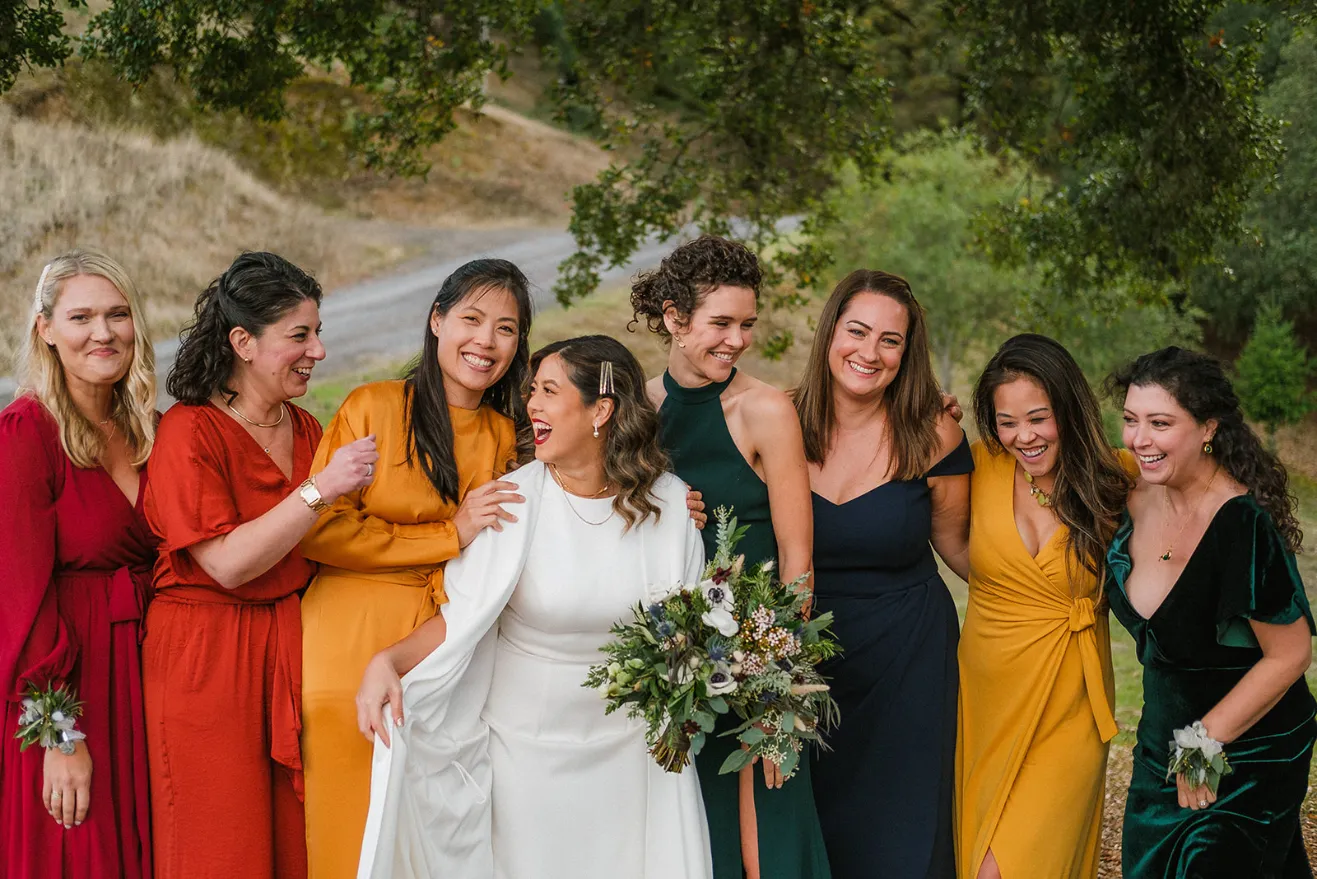 Up to 50 Guests: $5,000 (available on Sundays through Fridays)
Up to 125 Guests: Saturday: $7,500 | Fri/Sun: $6,500 | Mon – Thurs: $5,500
Up to 150 Guests: Saturday: $8,500 | Fri/Sun: $7,500 | Mon – Thurs: $6,500
Up to 200 Guests: Saturday: $9,500 | Fri/Sun: $8,500 | Mon – Thurs: $7,500
Up to 250 Guests: Saturday: $10,500 | Fri/Sun: $9,500 | Mon – Thurs: $8,500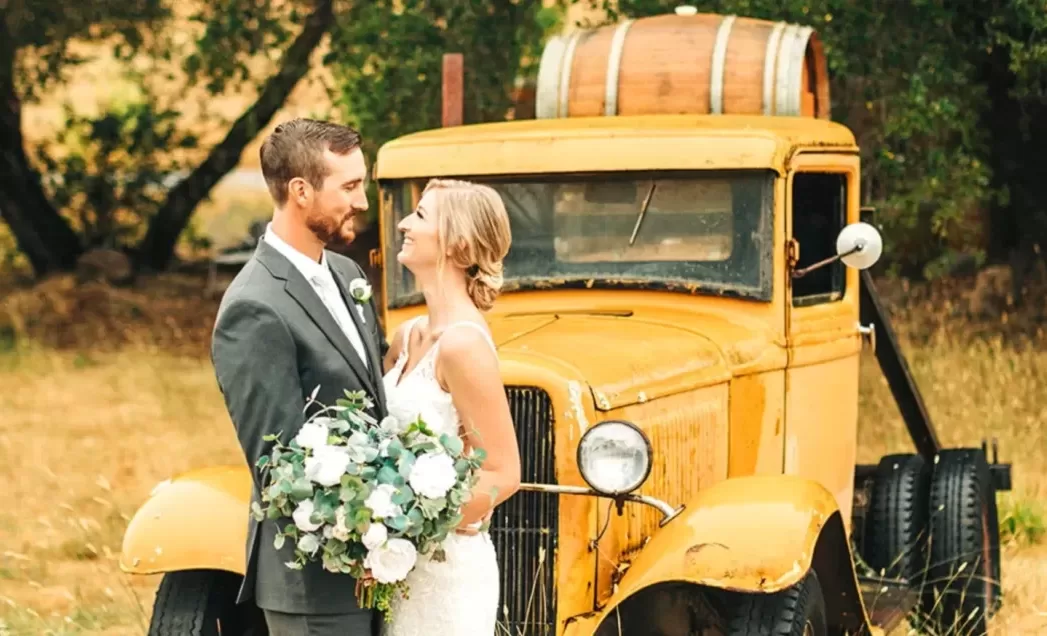 Please note that the prices mentioned are for venue rental and other inclusions, not per person. Contact us now to check availability and plan your unforgettable wedding experience at Mountain House Estate.
2. Viansa Sonoma Winery & Tasting Room
Address: 25200 Arnold Dr, Sonoma, CA 95476
Plan Your Dream Wedding at Sonoma's Most Romantic Venue
Experience the wedding of your dreams at the exquisite Sonoma winery, Viansa. Couples who choose to exchange their vows at Viansa are greeted with awe-inspiring views of the Sonoma Valley, an enchanting ivy-covered courtyard, rolling hills and vineyards, and a cellar that exudes pure romance.
Site Information:
Event time from 5:30 pm to 11:30 pm
72″ round tables accommodating up to 150 people
White garden chairs for up to 150 people
One-hour rehearsal if the ceremony takes place on-site, with timing coordinated with the winery's schedule
VIP Wine Tasting for up to four guests
Bridal Suite and Groom's Lounge
Capacity & Availability:
Outdoor capacity for up to 400 guests
Indoor capacity for up to 220 guests
Weddings:
Saturdays: $15,000
Fridays/Sundays: $12,500
Monday to Thursday: $8,500
Viansa's grounds boast a plethora of indoor and outdoor settings suitable for ceremonies and receptions of all sizes. Guests are treated to sweeping vistas of vineyards, olive trees, and Mediterranean architecture, adding to the picturesque ambiance.
3. MacArthur Place Hotel & Spa
Address: 29 E MacArthur St, Sonoma, CA 95476
Stunning Location with Garden Views
MacArthur Place, a stunning historic property located in Sonoma, offers couples an enchanting setting to celebrate their engagement and upcoming wedding. Nestled amidst lush gardens and exuding farmhouse charm, this picturesque venue is renowned for its exceptional amenities and rich history.
Venue Spaces
Couples can exchange vows on the beautifully manicured West Lawn, basking in the natural beauty of the outdoors. The venue's newly enhanced salons, which can accommodate up to 80 guests, provide an elegant backdrop for the reception and dinner festivities. MacArthur Place takes pride in curating unforgettable wedding experiences and offers a range of thoughtfully-designed wedding packages to suit every couple's preferences.
Food & Wine
Food aficionados will be delighted by MacArthur Place's culinary offerings. The talented culinary team crafts exquisite menus inspired by California farmhouse cuisine with a Mediterranean twist. Couples have the opportunity to collaborate with the chefs and customize their menu to reflect their personal style and preferences.
MacArthur Place offers an array of gastronomic delights from sumptuous starters to delectable entrees. The hors d'oeuvres selection is diverse and tantalizing, featuring both cold and hot options. Guests can indulge in an assortment of delectable bites, such as smoked salmon crostini, truffle-infused mushroom bruschetta, crispy prawn skewers, and artisanal cheese platters.
With the main course, MacArthur Place presents tiered options catering to different tastes and desires. The tier one selection boasts mouthwatering dishes like pan-seared sea bass with citrus beurre blanc, braised short ribs with red wine reduction, or vegetable risotto with seasonal vegetables. For those seeking a more indulgent experience, the tier two selection offers delights such as grilled filet mignon with wild mushroom ragout, seared duck breast with cherry port sauce, or roasted free-range chicken with herb jus.
To elevate the dining experience, MacArthur Place offers an impressive wine list featuring a wide range of local and international selections. Guests can savor exquisite Sonoma Valley wines, renowned for their exceptional quality and terroir. The venue's expert sommeliers are on hand to assist with wine pairings, ensuring that a carefully selected vintage perfectly complements each course.
Wedding Weekends
MacArthur Place goes above and beyond to make the entire wedding weekend memorable. Couples can choose to host a welcome reception, allowing guests to mingle and celebrate the impending nuptials. The venue also offers rehearsal dinners to honor and share gratitude with loved ones. And for a final farewell, a delightful brunch can be arranged, offering a chance to bid adieu to guests before they depart.
Spa and Relaxation
For moments of relaxation and pampering, guests can retreat to the Garden Spa at MacArthur Place. Surrounded by fragrant gardens, the spa offers over 40 rejuvenating treatments inspired by the property's own fruits, flowers, and herbs. Whether it's a Farm to Massage Table experience or a customized essential oil blend, guests will leave feeling radiant and refreshed.
It's hard to go wrong with this venue – reach out to the coordinator and see if it's within your budget and vision to host your wedding there :)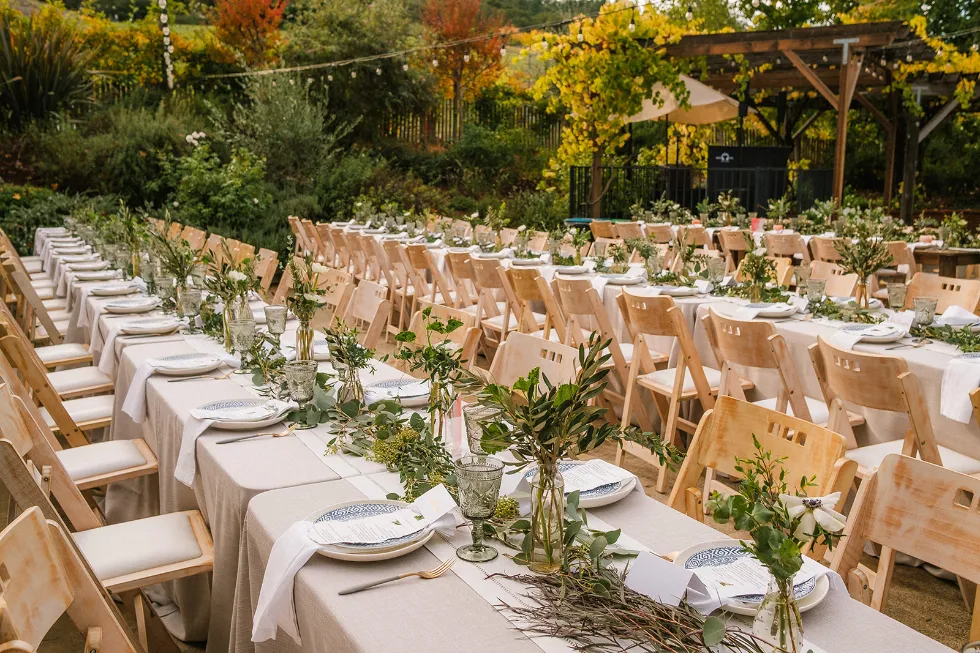 FAQs About Weddings in Sonoma
What are the top 10 wedding venues in Sonoma CA?
Nestled among rolling vineyards and picturesque landscapes, Chateau St. Jean in Sonoma offers an enchanting setting for couples seeking a romantic and elegant wedding venue.
With its rustic charm and stunning vineyard views, Viansa Sonoma provides a captivating backdrop for couples to exchange vows and celebrate their special day in style.
Exchange vows in a historic barn surrounded by vineyards at the rustic and charming Cornerstone Sonoma, a wedding venue that seamlessly blends natural beauty with vintage elegance.
For couples dreaming of a fairytale wedding, the magical Beltane Ranch in Sonoma offers a captivating escape with its lush gardens, majestic oak trees, and exquisite farmhouse architecture.
Set amidst sprawling vineyards, B.R. Cohn Winery & Olive Oil Company creates a romantic ambiance for weddings, featuring a picturesque outdoor ceremony space and a stunning barrel room reception venue.
Surrounded by rolling hills and vineyards, the breathtaking scenery at Jacuzzi Family Vineyards sets the stage for a truly memorable wedding, where couples can say "I do" in a Tuscan-inspired courtyard.
The Lodge at Sonoma Resort & Spa provides a luxurious and serene wedding venue, boasting elegant indoor and outdoor spaces, tranquil gardens, and a dedicated team to bring your dream wedding to life.
With its Spanish mission-style architecture and panoramic vineyard views, Buena Vista Winery offers a historic and romantic atmosphere for couples seeking a truly unique wedding experience.
Experience the charm of a wine country estate at the Beltane Ranch, where you can celebrate your special day surrounded by vineyards, gardens, and the rustic elegance of this idyllic Sonoma wedding venue.
The rustic yet refined atmosphere of Sonoma Golf Club provides a picturesque backdrop for couples to tie the knot, featuring lush fairways, majestic oak trees, and a stunning clubhouse for receptions.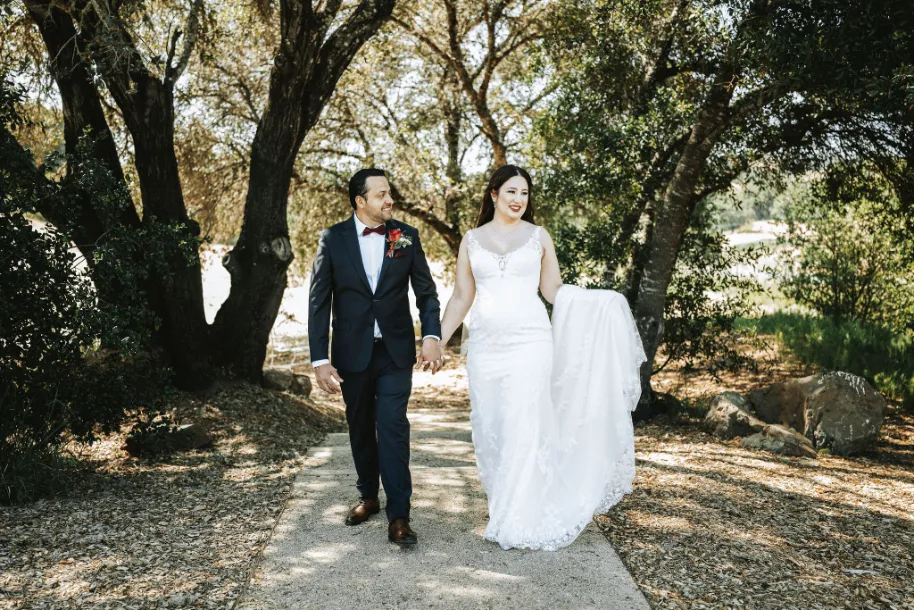 What else should I know about hosting my wedding in Sonoma County?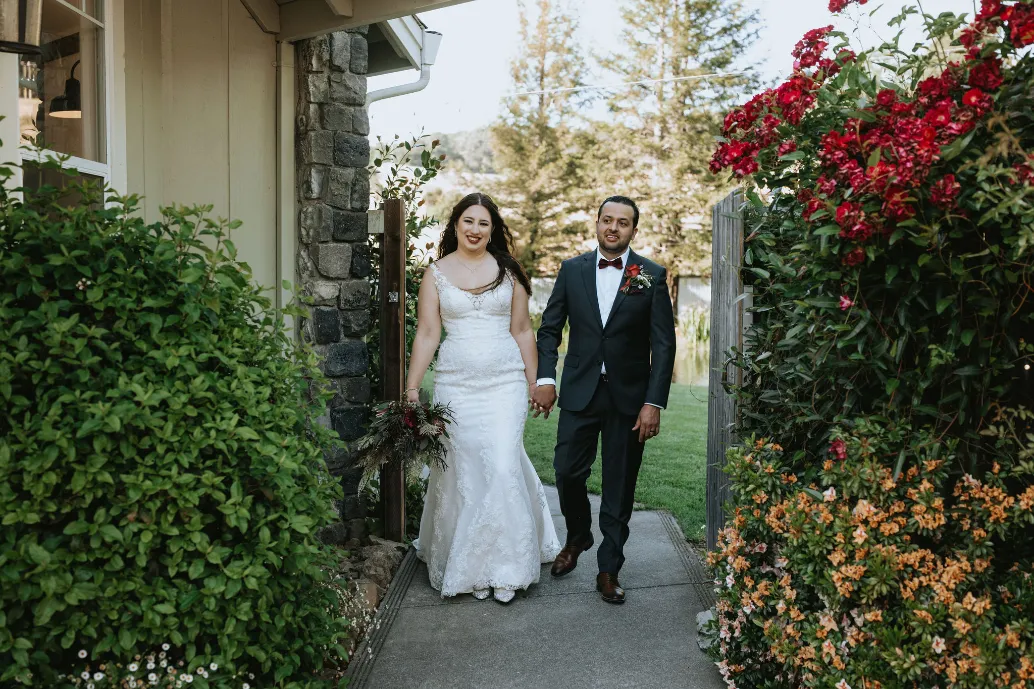 What are the top wineries worth visiting with my bridal party?
There are LITERALLY too many to list. Here are some of our faves:
Wineries in Sonoma, California:
Ram's Gate Winery

Address: 28700 Arnold Dr, Sonoma, CA 95476

Buena Vista Winery

Address: 18000 Old Winery Rd, Sonoma, CA 95476

Gundlach Bundschu Winery

Address: 2000 Denmark St, Sonoma, CA 95476

Ravenswood Winery

Address: 18701 Gehricke Rd, Sonoma, CA 95476

Cline Cellars

Address: 24737 Arnold Dr, Sonoma, CA 95476

Sebastiani Vineyards & Winery

Address: 389 4th St E, Sonoma, CA 95476

Bartholomew Estate Winery

Address: 1000 Vineyard Ln, Sonoma, CA 95476

Larson Family Winery

Address: 23355 Millerick Rd, Sonoma, CA 95476

Viansa Sonoma

Address: 25200 Arnold Dr, Sonoma, CA 95476

Roche Winery & Vineyards

Address: 122 W Spain St, Sonoma, CA 95476

La Rochelle Winery

Address: 544 1st St W, Sonoma, CA 95476

Eric Ross Winery

Address: 14300 Arnold Dr, Glen Ellen, CA 95442

Sojourn Cellars

Address: 141 E Napa St, Sonoma, CA 95476

Sangiacomo Vineyards

Address: 21000 Broadway, Sonoma, CA 95476

Stone Edge Farm Estate Vineyards & Winery

Address: 21692 8th St E, Sonoma, CA 95476

Scribe Winery

Address: 2100 Denmark St, Sonoma, CA 95476

Loxton Cellars

Address: 11466 Dunbar Rd, Glen Ellen, CA 95442
Wineries in Glen Ellen, Kenwood, and surrounding areas:
B.R. Cohn Winery

Address: 15000 Sonoma Hwy, Glen Ellen, CA 95442

Benziger Family Winery

Address: 1883 London Ranch Rd, Glen Ellen, CA 95442

Imagery Estate Winery

Address: 14335 Hwy 12, Glen Ellen, CA 95442

Valley of the Moon Winery

Address: 777 Madrone Rd, Glen Ellen, CA 95442

Deerfield Ranch Winery

Address: 10200 Sonoma Hwy, Kenwood, CA 95452

Ledson Winery & Vineyards

Address: 7335 Sonoma Hwy, Kenwood, CA 95452

Landmark Vineyards

Address: 101 Adobe Canyon Rd, Kenwood, CA 95452

Mayo Family Winery

Address: 13101 Arnold Dr, Glen Ellen, CA 95442

Kunde Family Winery

Address: 9825 Sonoma Hwy, Kenwood, CA 95452

Chateau St. Jean Winery

Address: 8555 Sonoma Hwy, Kenwood, CA 95452

VJB Vineyards & Cellars

Address: 60 Shaw Ave, Kenwood, CA 95452

En Garde Winery

Address: 9077 Sonoma Hwy, Kenwood, CA 95452
Wineries in Santa Rosa and surrounding areas:
St. Francis Winery & Vineyards

Address: 100 Pythian Rd, Santa Rosa, CA 95409

Matanzas Creek Winery

Address: 6097 Bennett Valley Rd, Santa Rosa, CA 95404

Kendall-Jackson Wine Estate & Gardens

Address: 5007 Fulton Rd, Fulton, CA 95439

Paradise Ridge Winery

Address: 4545 Thomas Lake Harris Dr, Santa Rosa, CA 95403

Siduri Wines

Address: 981 Airway Ct, Santa Rosa, CA 95403

Martin Ray Vineyards & Winery

Address: 2191 Laguna Rd, Santa Rosa, CA 95401

Rodney Strong Vineyards

Address: 11455 Old Redwood Hwy, Healdsburg, CA 95448

Schug Carneros Estate Winery

Address: 602 Bonneau Rd, Sonoma, CA 95476

Hawkes Wine

Address: 6734 Hwy 128, Healdsburg, CA 95448
Wineries in other nearby areas:
Chateau Diana Winery

Address: 6195 Dry Creek Rd, Healdsburg, CA 95448

Schramsberg Vineyards

Address: 1400 Schramsberg Rd, Calistoga, CA 94515

Adobe Road Winery

Address: 1995 S McDowell Blvd, Petaluma, CA 94954

Homewood Winery

Address: 23120 Burndale Rd, Sonoma, CA 95476

MacRostie Winery & Vineyards

Address: 4605 Westside Rd, Healdsburg, CA 95448

Repris Wines

Address: 1300 Money Rd, Windsor, CA 95492

Muscardini Cellars

Address: 9380 Sonoma Hwy, Kenwood, CA 95452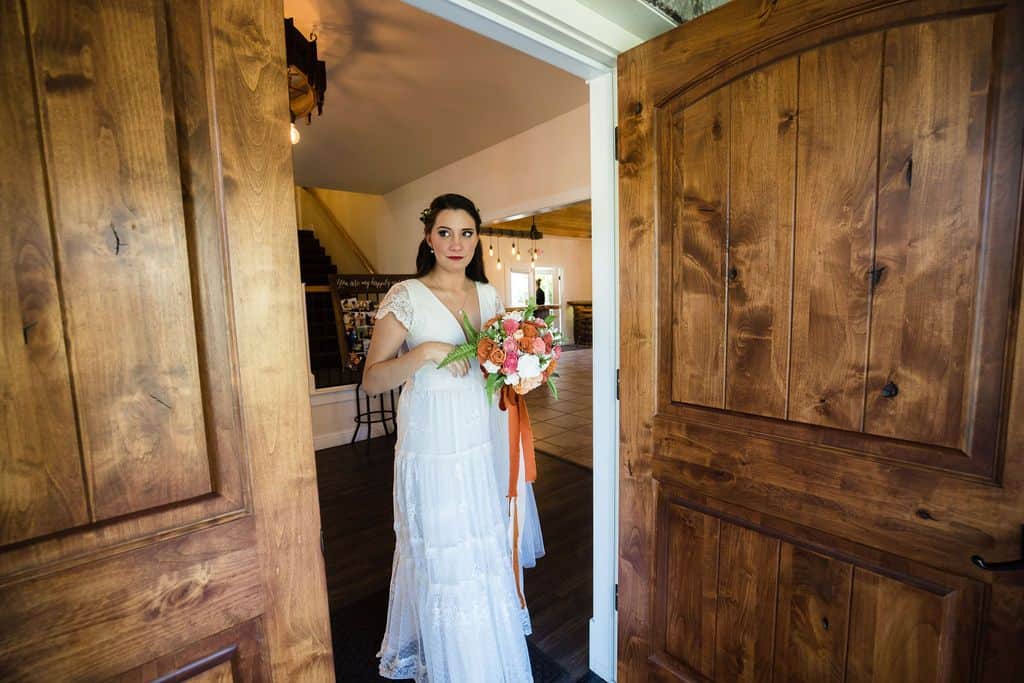 Where else can I look for wedding venues in Sonoma?
| | |
| --- | --- |
| City | Fun Fact/Statistic |
| Santa Rosa | Home to the Charles M. Schulz Museum and Research Center |
| Petaluma | Known as the "Egg Capital of the World" |
| Sonoma | Birthplace of the California wine industry |
| Rohnert Park | Hosts the popular Green Music Center |
| Windsor | Features the challenging Windsor Golf Club |
| Cotati | Famous for its annual Cotati Accordion Festival |
| Sebastopol | Renowned for its apple orchards and cideries |
| Healdsburg | Celebrated for its world-class wineries and restaurants |
| Cloverdale | Gateway to the scenic Alexander Valley |
| Guerneville | Located on the Russian River and known for its resorts |
| | Offers stunning coastal scenery and outdoor activities |
| Forestville | Surrounded by redwood forests and vineyards |
| Glen Ellen | Once home to the famous writer Jack London |
| Kenwood | Situated in the heart of Sonoma Valley wine region |
| Geyserville | Boasts hot springs and is a gateway to Dry Creek Valley |
| Penngrove | Known for its small-town charm and rural landscapes |
| Occidental | Features charming Victorian architecture |
| Graton | Houses the famous Graton Resort & Casino |
| Valley Ford | Known for its dairy farms and artisanal cheese |
| Monte Rio | Offers a picturesque setting along the Russian River |
| Camp Meeker | Surrounded by beautiful redwood forests |
| Annapolis | Located near the stunning coastline and beaches |
| Jenner | Provides breathtaking views of the Pacific Ocean |
| Fulton | Historic town with a charming downtown area |
| Cazadero | Surrounded by the natural beauty of the Russian River |
| Villa Grande | Known for its historic vacation homes and cottages |
| Dillon Beach | Popular coastal community for surfing and fishing |
| Rio Nido | Known for its summer resort atmosphere |
| Sea Ranch | Recognized for its distinctive coastal architecture |
| Timber Cove | Offers scenic coastal views and hiking opportunities |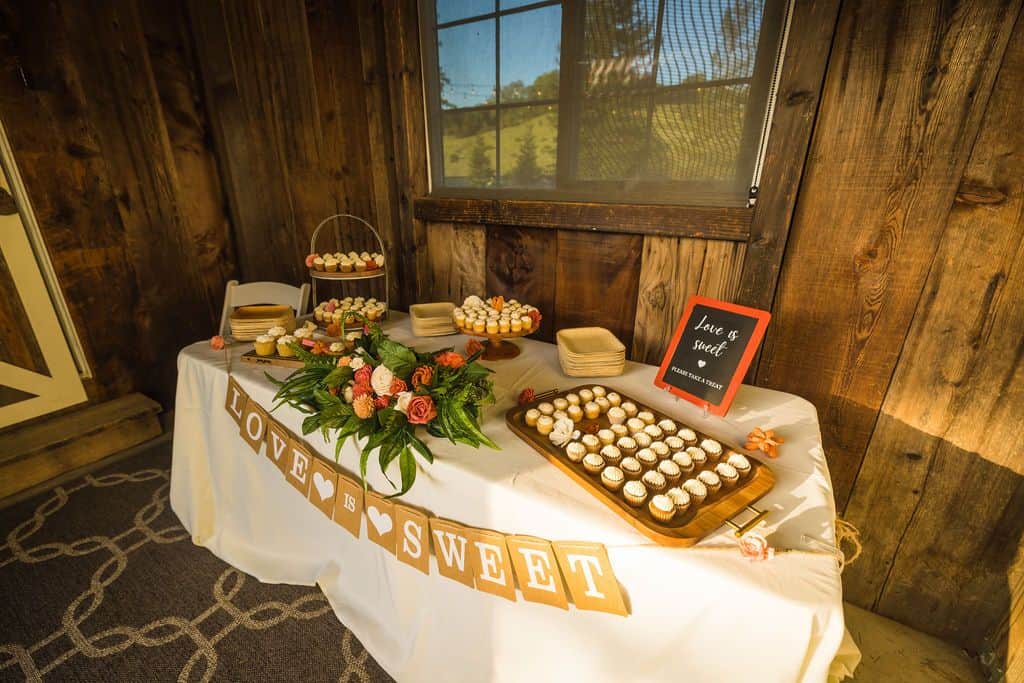 What Sonoma wedding vendors should I consider for my wedding?
Officiants:
Bands:
Hip Service: 916-354-9924, hipservice.com
Pop Fiction: 415-717-9802,

[email protected]

Keith Johnson All Stars: 707-342-3180, kjallstars.com
DJs:
Ceremony & Cocktail Musicians:
Golden Gate Strings: 925-284-9336, goldengatestrings.com
Eloquent Strings: 707-486-8555,

[email protected]

Amedo Guitar Duo: 707-758-8496,

[email protected]

Nick Rossi: 415-439-9860, facebook.com/nickrossimusic
West Coast Ramblers: facebook.com/westcoastramblers
Amethyst Trio: 650-359-0903, amethysttrio.com
St. Gabriel's Celestial Brass Band: 925-952-4585, stgabrielscelestialbrassband.com
Aly Rose Trio:

[email protected]

Monica & Chad:

[email protected]

Sean Carscadden:

[email protected]
Wedding Cakes & Desserts:
Sweetie Pies: 707-257-8817,

[email protected]

Pretty Please SF: 415-347-3733, prettypleasesf.com
Scandia Bakery: 707-938-5820
Sweet Scoops: 707-721-1187, sweetscoopsicecream.com
Sift Cupcakes & Desserts: 707-240-4004, siftdessertbar.com
Transportation:
Hair & Make-Up:
Whimsy Bridal: 707-953-4831, whimsybridal.com
Crush Beauty Bar: 707-938-7367,

[email protected]

Caysi Jean: 512-657-5246, caysijean.com
Bella Bridal: 707-968-7144, bellabridalnv.com
Angelina Dukes + Dolls: 707-769-8000
Floral Designers:
Photographers:
Wedding Planners:
Alyssa Bray Events: 707-355-1990, alyssabrayevents.com
Orchard Avenue Events: 707-721-1627,

[email protected]

Quintana Events & Design: 707-939-5081, quintanaevents.com
A Dream Wedding – Echo Wright: 707-486-7432
Sofia Goff Events and Design: 415-609-7677,

[email protected]

Bravo Wedding and Planning: 707-938-7233,

[email protected]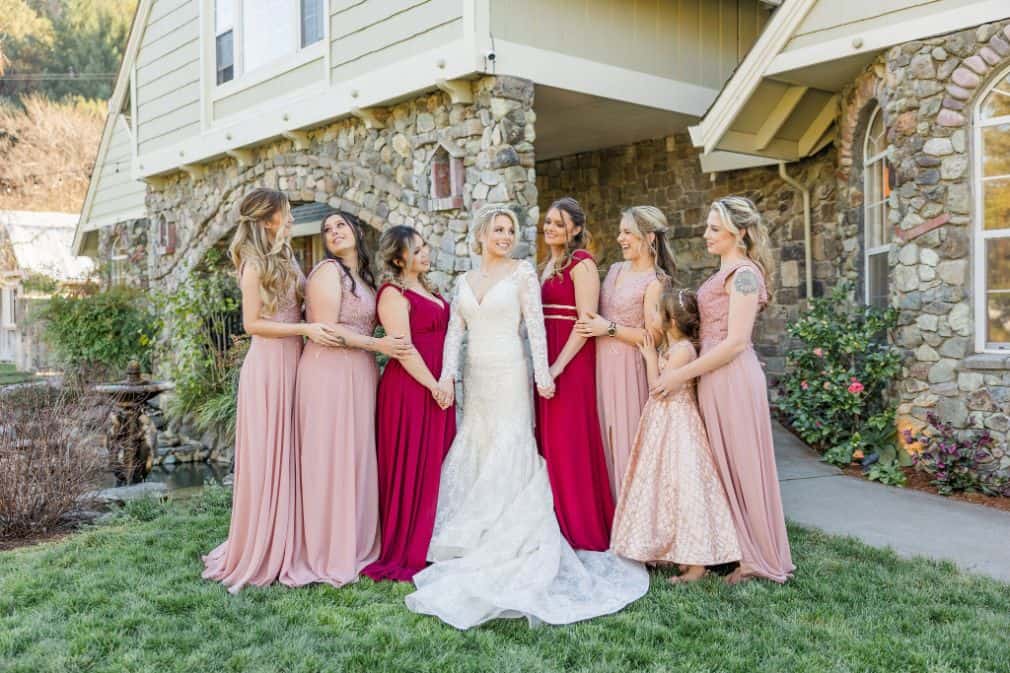 Good luck!
Discover the enchanting wedding event venues of Sonoma, CA and let your love story unfold amidst picturesque landscapes and world-class vineyards. Whether you envision a romantic vineyard ceremony, a rustic barn wedding, or a luxurious estate affair, Sonoma offers diverse venues to suit every style. Start planning your dream celebration today and create lifelong memories in this idyllic destination. Cheers to an unforgettable wedding experience in Sonoma, CA!