The Oak Tree Terrace Ceremony Spot
The Oak Tree Terrace – Our Most Popular Ceremony Spot and a Favorite Among Outdoor Wedding Venues Northern California
Mountain House Estate offers a number of private locations to host your wine country wedding. You are able to mix and match a number of ceremony and reception locations on our estate, each with its own unique personality. Oak Tree Terrace is our most popular wedding ceremony location. The beautiful venue is a natural amphitheater set against the backdrop of giant oak trees that are several hundred years old.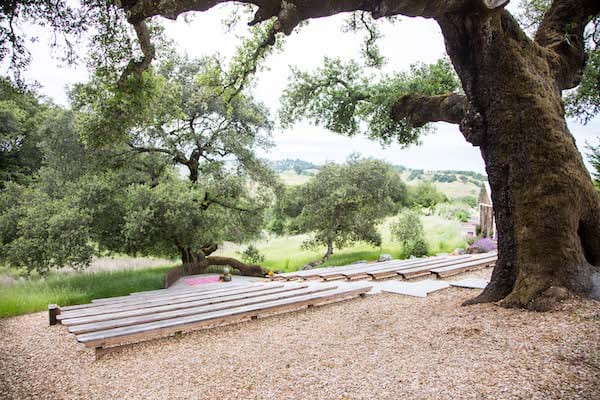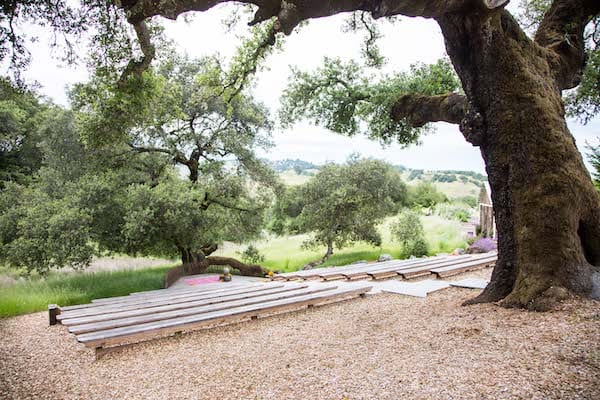 From the top of the rise, steps lead to a redwood deck with a Victorian-era cast-iron fence, a spectacular location overlooking the flowing fields where you can exchange your wedding vows. The deck and fencing can be decorated to suit your personal taste, from soft flowing floral and greenery roping to a chuppah or other ceremony structure.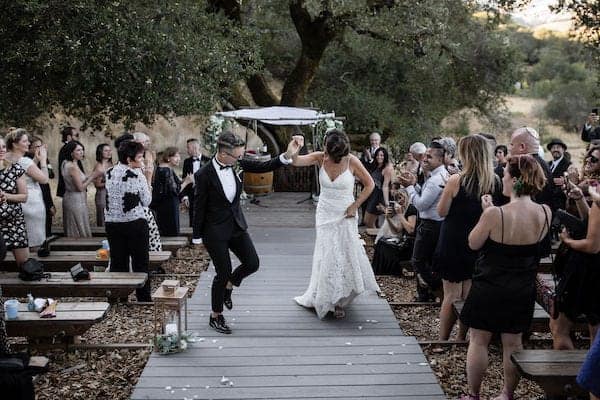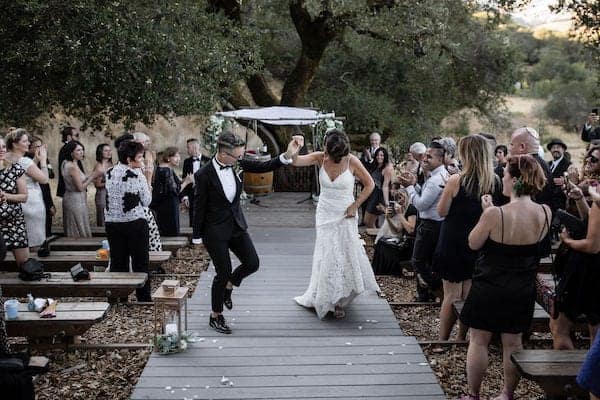 This location also offers four wine barrels that can be used as a riser for ceremony flowers or a place to hold pictures or programs. The natural slope of the lawn is designed with wooden bench seating for 200 guests with space for additional chairs.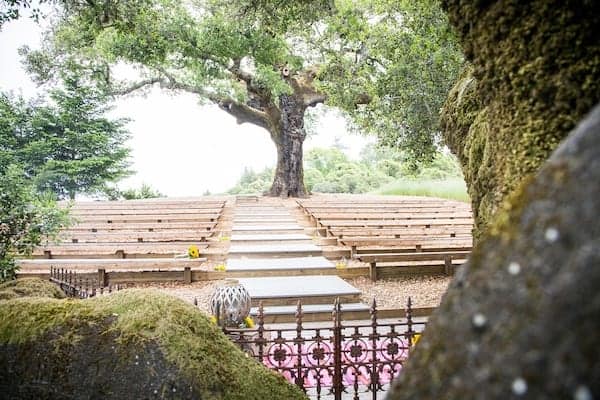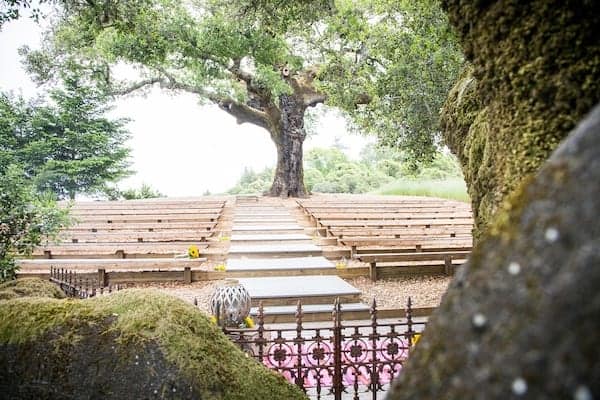 The Oak Tree Terrace offers wonderful acoustics for live instrumental music to accompany your wedding ceremony, but also has electrical outlets for a DJ. The scenery is also an ideal location for spectacular wedding portraits or photos with your wedding party.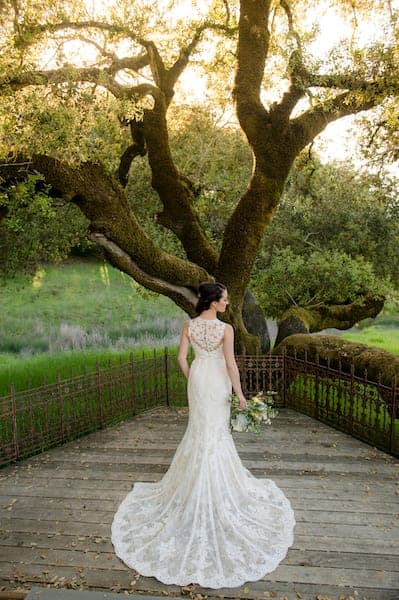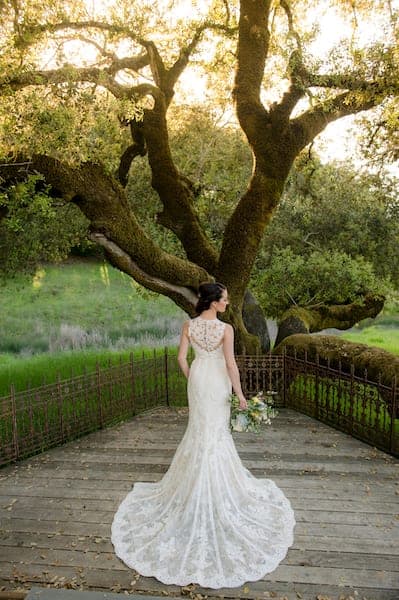 Adjacent to the Oak Tree Terrace is our Garden and Shed, a wonderful space for your guests to transition from your wedding ceremony into a cocktail reception. The location includes a barn with an overhang area for beverage service. The barn was built with rustic wood taken from a barn we salvaged down in Walnut Creek. The barn is decorated with vintage hub caps and our goal is to include only hub caps from brands that no longer exist.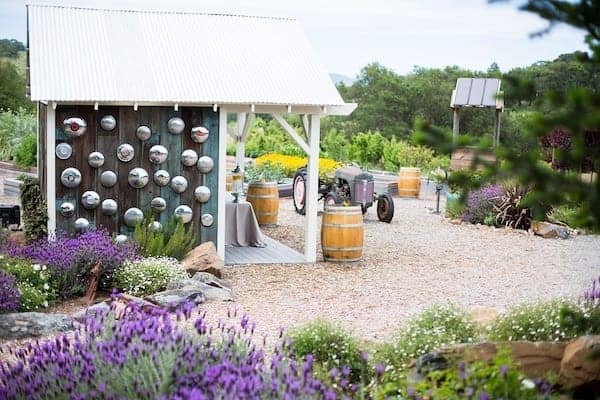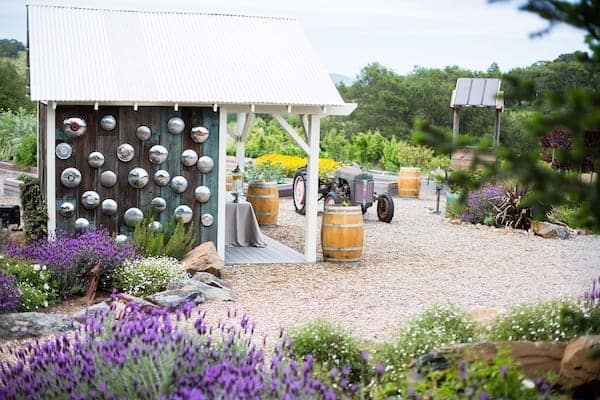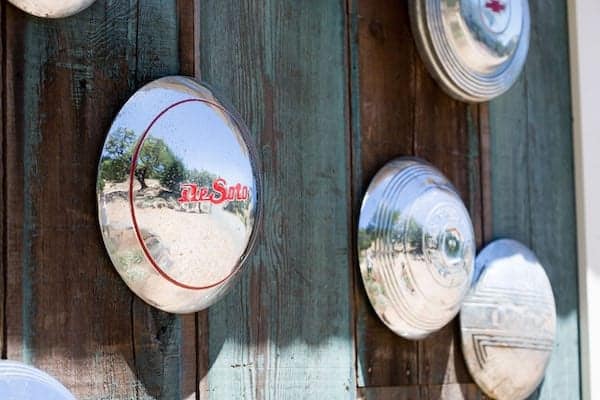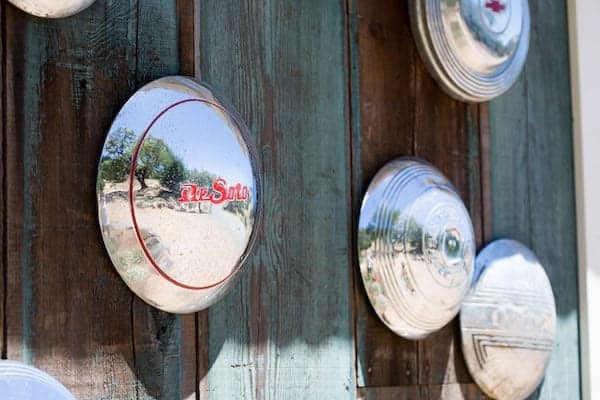 The garden space contains a classic farm tractor, raised garden beds with flowers and vegetables and our orchard is located off to the side. This lush farm to table space is ideal for a cocktail reception as well as unique wedding portraits. Be sure to talk to your Mountain House Estate team about weddings at our Oak Tree Terrace, one of the most popular outdoor wedding venues Northern California.
The Latest from Our Journal
We cover everything from relationship advice to researching wedding venues Northern California and resources to make your wedding planning stress-free.