Mountain House Estate is an affordable, gorgeous wedding venue near the Bay Area with rustic charm.
You're looking for the perfect wedding venue but are overwhelmed by the choices. It's hard to know how to narrow down your options. You want a unique venue that will fit your budget, but all the good ones seem too expensive or limit your choices.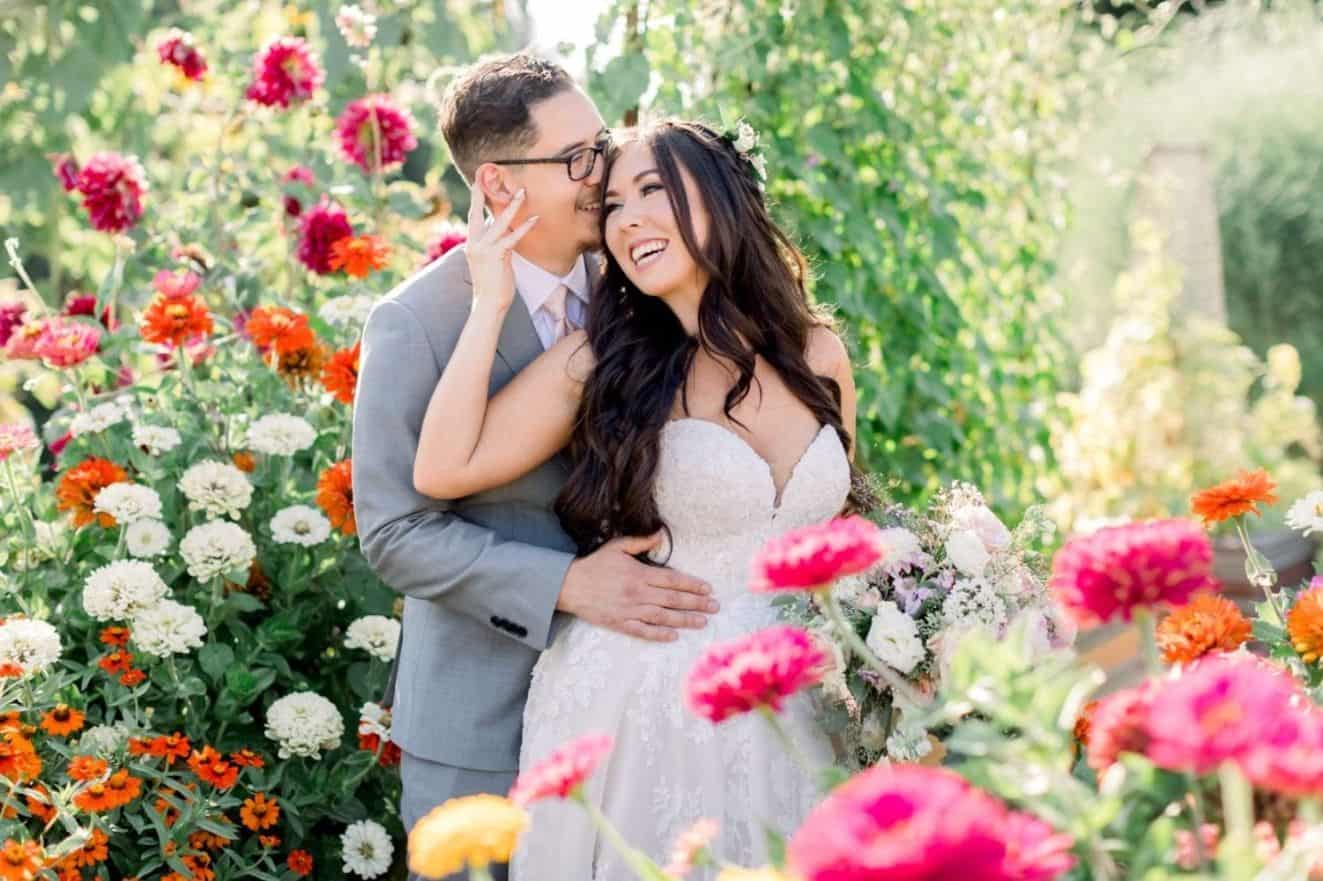 Mountain House Estate is an affordable and unique outdoor barn wedding venue near San Francisco, CA, in Sonoma wine country. Our transparent website will help you decide if we're the right Bay Area wedding venue for you or not.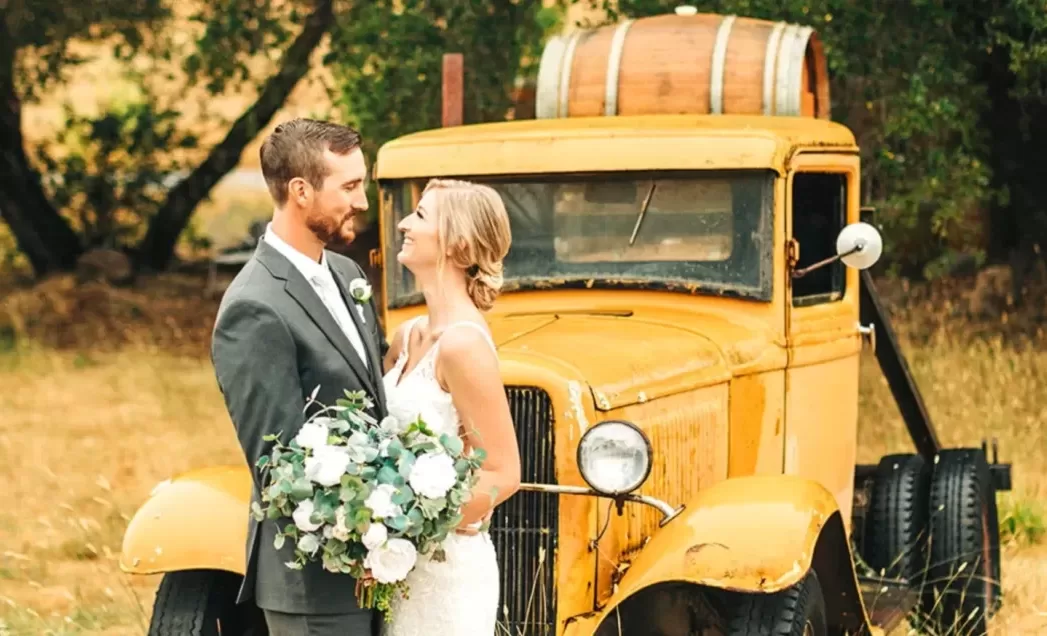 Here's what you'll love:
– 40 private acres with rolling hills & redwood/oak trees
– Lodging right next door – convenient for you and your VIP guests
– Your wedding, your way. BYOB & BYO vendors (including food trucks)
– Outdoor and indoor ceremony and reception locations
– Gorgeous dressing suites
– Custom-designed lighting, decor & rentals
– Unlimited photo opportunities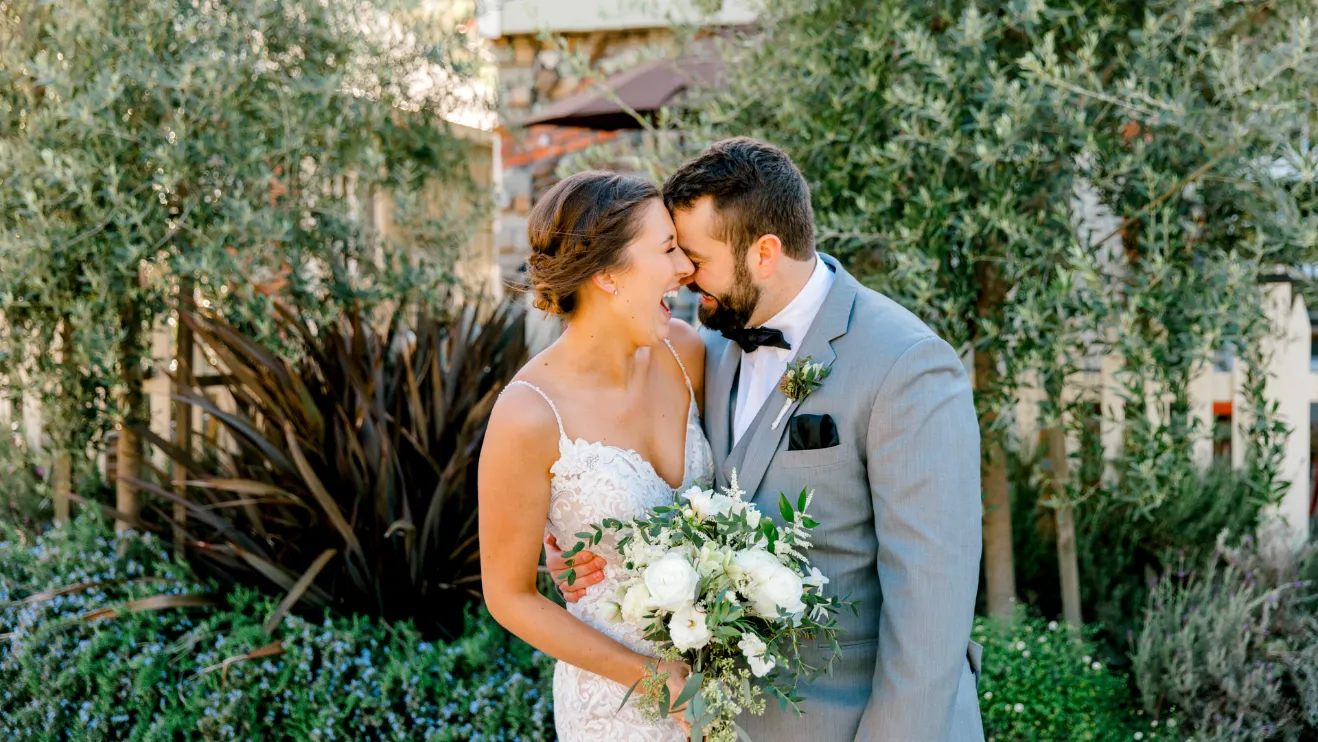 It's the perfect location to explore wine country and the coast.
Mountain House Estate is the perfect location for a weekend wedding if you want to explore the Sonoma area and create a unique wedding experience and memories. We're located near many boutique wineries and are a short drive from the breathtaking Mendocino coast.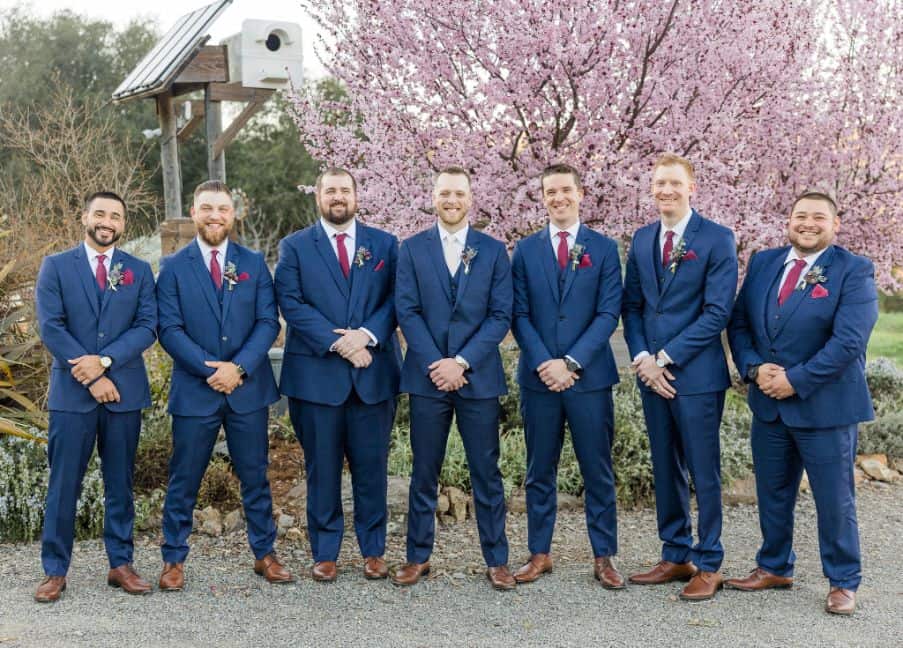 A wedding at Mountain House Estate is the best way to have the ultimate wedding experience without compromise.
You will be happy and walk away with a lifetime of memories. That's why we don't have to use crazy sales tactics, slash pricing, or other desperate measures that some venues do to lure you in.
Here's what to think about when choosing an outdoor wedding venue in the Bay Area.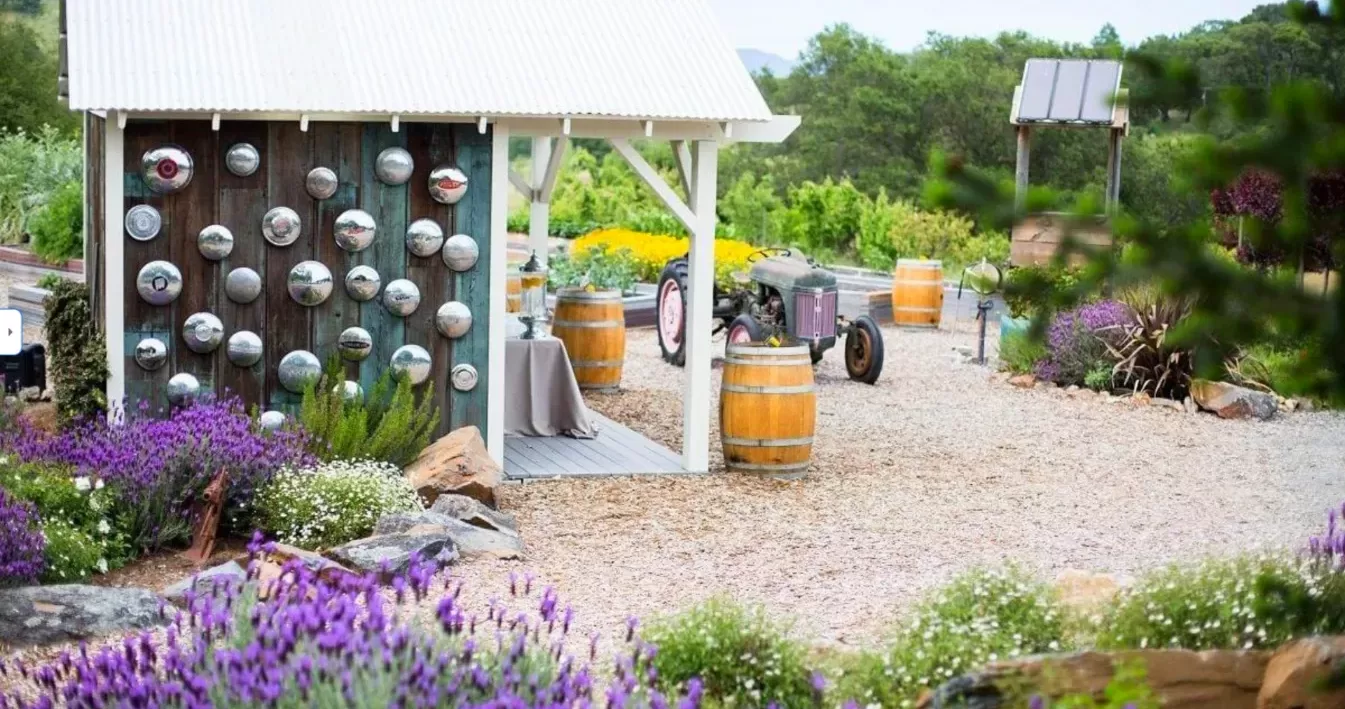 Location of Wedding Venues in the Bay Area: Indoor & Outdoor
When choosing a wedding venue based on site in the Bay Area, it is crucial to consider various factors. The most critical factor is the type of ceremony and reception desired. While some couples prefer a beachside tradition, others prefer a garden reception or a cocktail hour on a rooftop terrace.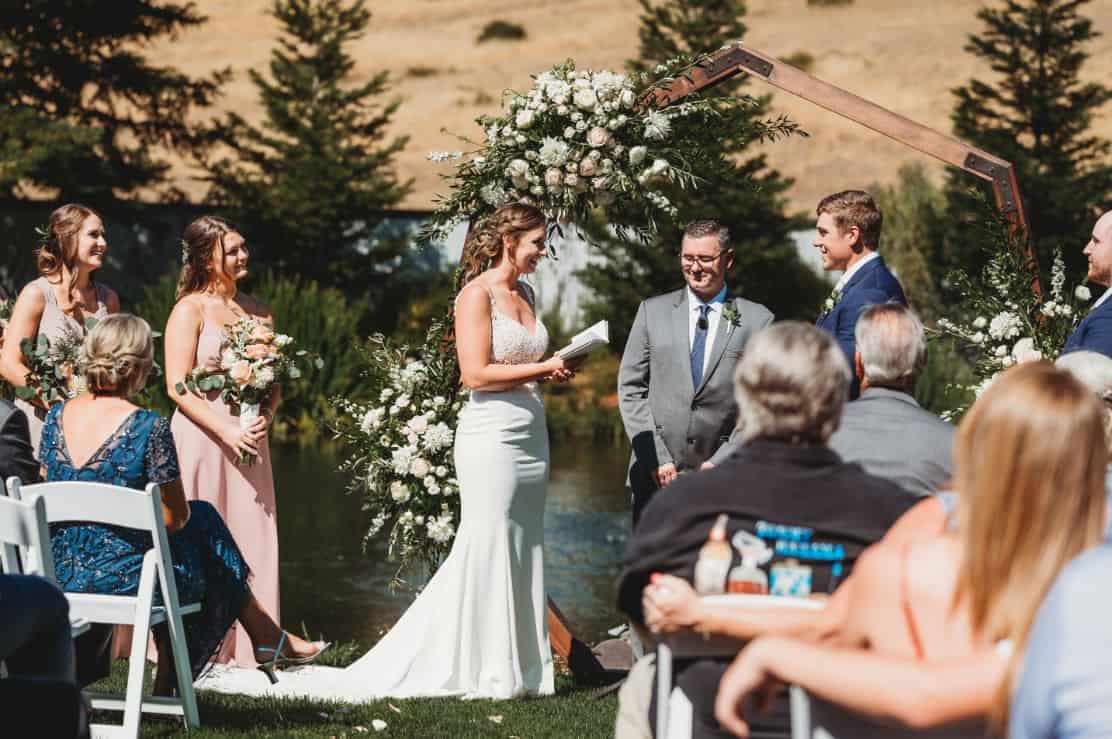 Wedding Venues in the Bay Area CA
The popular regions near Bay Area, including San Jose, San Francisco, Oakland, Napa, and Napa Valley, should also be considered, as each area offers unique and different amenities. Furthermore, the venues should be evaluated for how well they match the desired aesthetic of the event.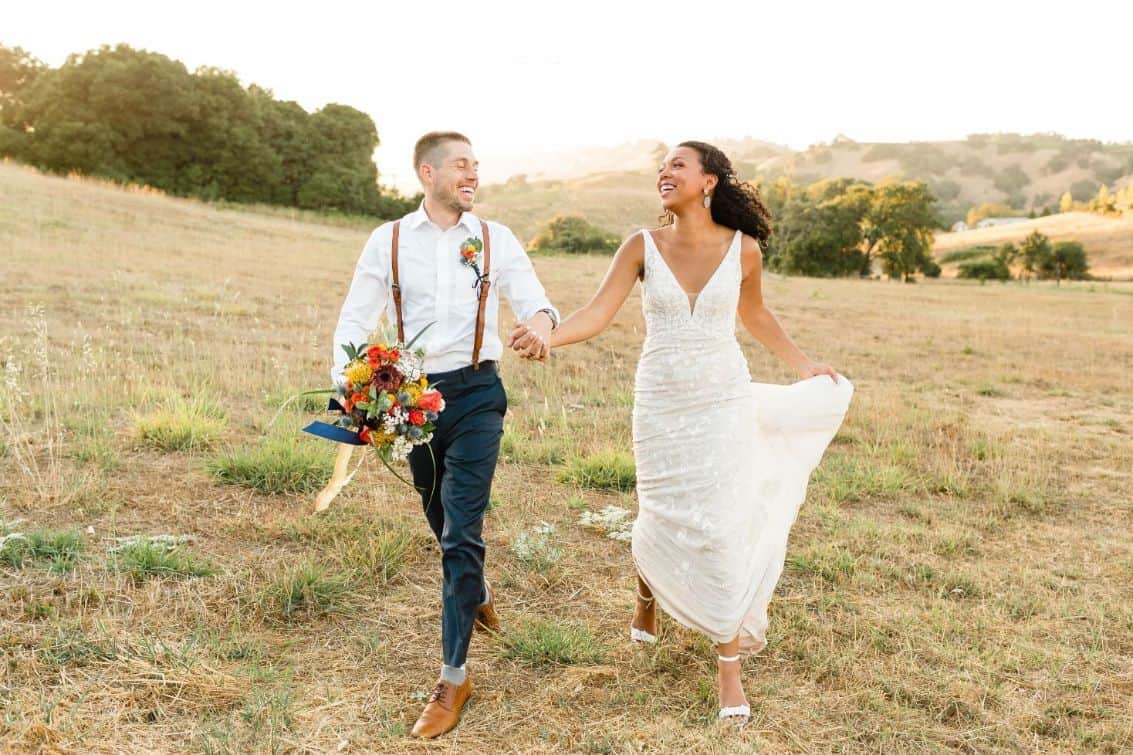 Some venues provide stunning ocean views, others are in vineyards or gardens, and some may offer the option of an architecturally significant turn-of-the-century building. Ultimately, the choice of venue should be one of the most critical decisions made in the wedding planning process and should be made with careful thought and consideration.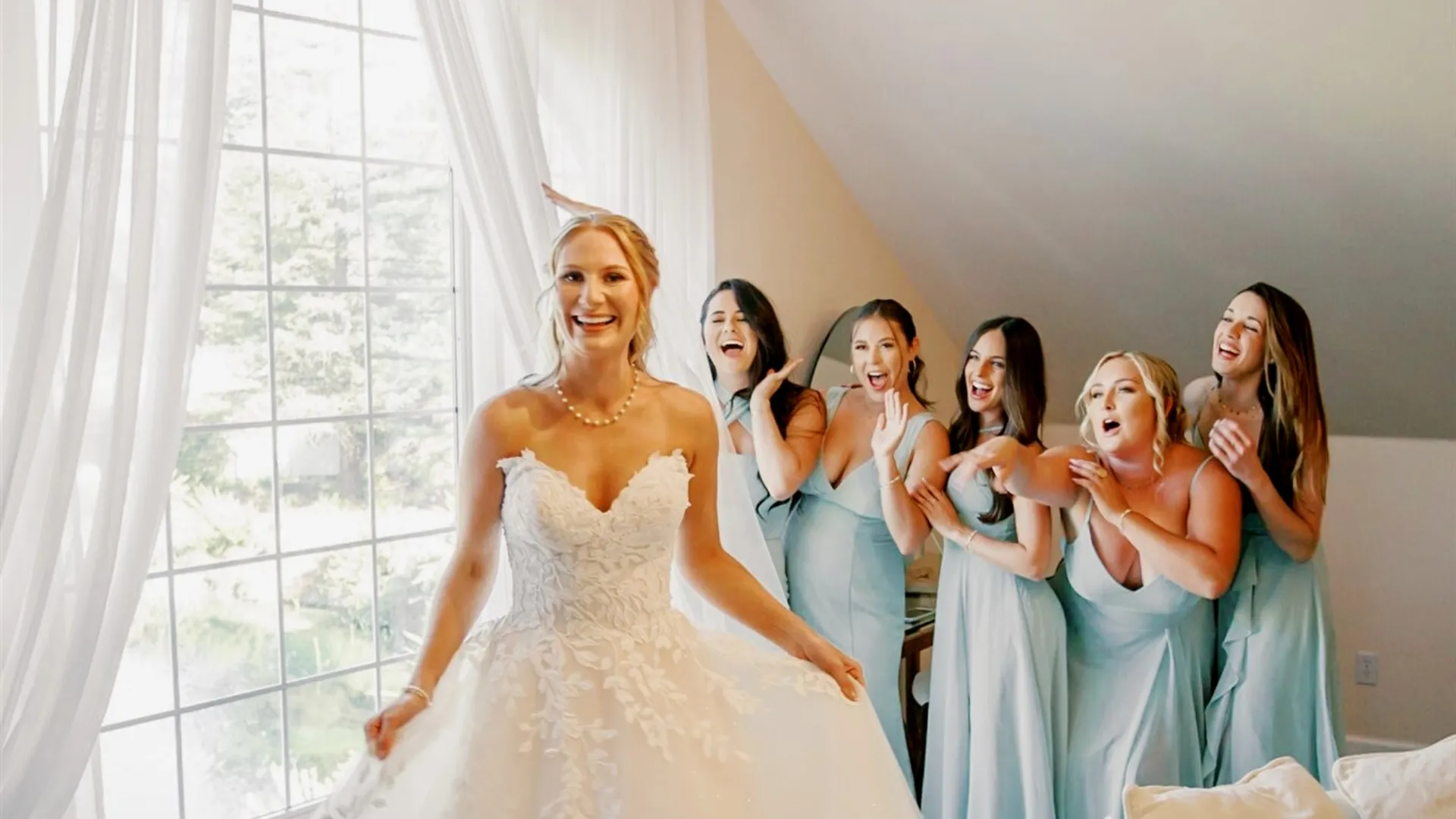 Space Included: Wedding Reception Venues in the Bay Area
When selecting a wedding venue in the Bay Area, there are various factors to consider. First and foremost is the size and layout of the space. Ensure it is large enough to accommodate your guest list and the activities you plan to host. Additionally, consider the space's aesthetic- it should reflect your vision for the wedding.
Think about how the space will look when decorated and how it will photograph. Depending on your priorities, look for a venue with specific amenities, such as a dance floor, outdoor space, and a bar. Also, compare and contrast what each venue offers regarding services and cost, as these will vary from place to place.
Finally, please pay attention to the location of each venue and what is around it in terms of transportation, accessibility, and other nearby attractions. Considering all these factors, you will find the perfect wedding venue in the Bay Area for your special day.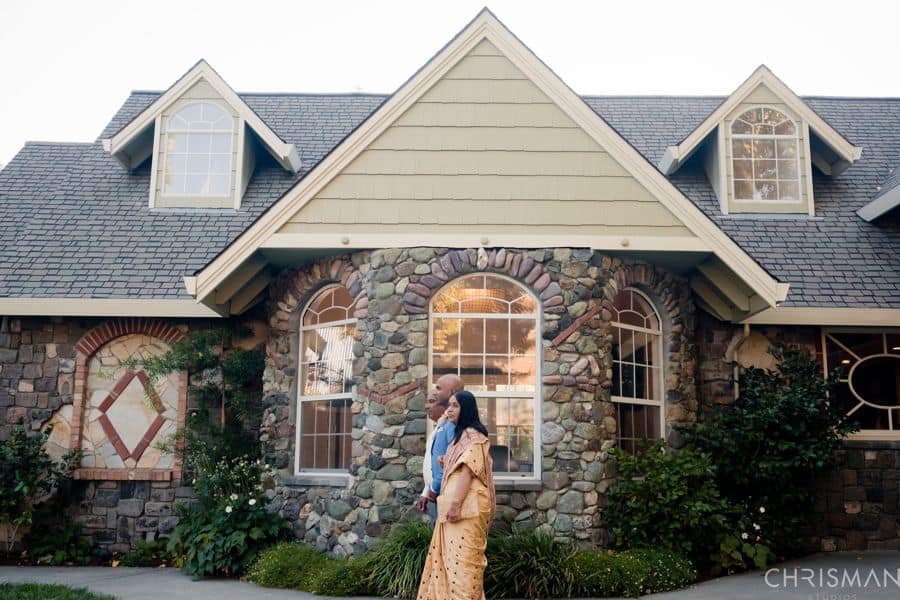 The 14 Top Wedding Venues in the San Francisco and the Bay Area
How do I narrow down these Bay Area wedding venues?
The best way to narrow down these Bay Area wedding venues is by your personal style, number of guests, budget, and wedding vision.
Without further ado, here are our top 14 wedding venues in the Bay Area!
1. Filoli
What makes Filoli an excellent wedding venue in San Francisco? From its convenient location between San Francisco and Silicon Valley to its impressive gardens and selection of both indoor and outdoor event spaces, Filoli is the perfect place to tie the knot. As a California State Historic Landmark, the historic home and gardens have been preserved for over a century. They now offer couples the perfect outdoor wedding venue to exchange their vows.
With 16 acres of beautiful gardens and nine different event spaces, Filoli offers something for weddings of any size. Whether you're looking for a grand outdoor event or an intimate gathering, Filoli has everything you need to make your special day one to remember.
2. Saratoga Springs in Saratoga, CA: Redwood Wedding Venue in the Bay Area
Saratoga Springs in Saratoga, CA, is a great wedding venue for many reasons. With five different ceremony and reception sites, Saratoga Springs is excellent for weddings of all sizes and budgets. From Longbridge for a rustic reception under the twinkle lights and Cathedral Grove for couple portraits with the sun streaming through the trees to Saratoga Cove and Redwood Grove for smaller weddings and Hilltop for a more significant affair, there is something for everyone.
Saratoga Springs also caters the food and provides seating and silverware, with additional upgrades available, and the site fees are very reasonable. Plus, the Saratoga Springs staff have it down to a science and can ensure that two weddings can take place at the same venue without interfering with each other. This makes Saratoga Springs in Saratoga, CA, a great wedding venue.
3. The Island Farm in San Gregorio, CA
The Island Farm in San Gregorio, CA, is an ideal wedding venue, boasting a beautiful 586-acre private estate filled with magnificent redwoods, lush ferns, and a tranquil pond. The estate is further enhanced by a charming 100-year-old rustic log cabin and a Bavarian-style barn, creating a serene and picturesque setting for a special occasion. The Island Farm is also an eco-friendly working cattle ranch that supports fifty head of cattle and grows 150 acres of oat hay.
This sustainable and picturesque venue offers an intimate and unique experience that is perfect for couples looking for an unforgettable wedding in nature. The venue is managed by renowned chef Paula Lee Duc and can accommodate up to 150 guests. With its spectacular natural beauty, sustainability, and professional management, The Island Farm offers everything a couple could need for their dream wedding.
4. Nestldown in Los Gatos, CA
Nestldown in Los Gatos, CA, is the ideal wedding venue for couples seeking a fairytale-like celebration. Its sprawling 36 acres of Redwoods and lush gardens provide a unique, serene setting for the special day. With seven different spaces on the property, including an outdoor chapel ceremony site and a Main Lawn for a cocktail hour, it is the perfect backdrop for a memorable occasion.
For added impact, Nestldown provides a vintage London taxi cab for the getaway car and a golf cart and golf towels for guests with difficulty walking. Additionally, the Nestldown Railroad offers guests a fun way to explore the property during cocktail hour. Finally, Nestldown includes day-of coordination, tables and chairs, and a getting-ready area in their site fee, with caterers, DJs, bands, and rental companies needing to be chosen from their list of approved vendors. This makes Nestldown in Los Gatos, CA, a desirable wedding venue.
5. MacArthur Place
MacArthur Place is a great wedding venue in San Francisco, CA, because it offers something for every gathering type. Whether you're looking to elope, have an intimate wedding, or have a grand affair, MacArthur Place has a package to suit your needs. The venue features luxuries like an onsite spa and restaurant, dedicated event staff, catering, and indoor and outdoor venue options like The West Lawn and Coach House.
For an intimate wedding, the Inner Circle package provides the following:
A private ceremony location
An officiant
A bridal bouquet and boutonniere
A petite wedding cake
For those looking for a more significant celebration, the Grand Affair and Estate packages offer access to the West Lawn and Coach House for the ceremony, the gardens for the reception, world-class food and drinks, and even access to the ten-bedroom Burris House.
No matter what type of wedding you're looking for, MacArthur Place has something to offer, making it a great wedding venue in San Francisco, CA.
6. The Clubhouse at Peacock Gap
Due to its breathtaking scenery and luxurious amenities, the Clubhouse at Peacock Gap is an ideal wedding venue in San Francisco, CA. The venue offers an unparalleled backdrop for your wedding ceremony and reception with timeless architecture, manicured lawns, a large ballroom, and picturesque Peacock Gap Golf Club course views.
The expansive lawn with its four-poster wooden pergola is a romantic spot for your ceremony, and the Craftsman-inspired Clubhouse provides an elegant reception space. To top it off, you and your bridal party can enjoy luxury accommodations in the Bridal and Groom's rooms. The Clubhouse at Peacock Gap will make your special day one to remember with its unbeatable views and amenities.
7. Rancho Nicasio
Rancho Nicasio, located in San Francisco, CA, is a popular destination for couples looking to host a memorable wedding. The venue's Spanish-style white-stucco façade and red trim, with its sloping tile roof and long porch, give it a distinct and inviting appeal. The Rancho Room, with its wooden ceiling trusses, brass-adorned fixtures, and professional lighting and sound system, is the ideal indoor venue for celebrations. Additionally, the deck and gazebo-clad lawn are perfect for a ceremony or reception, with the onsite catering staff providing bar service and two large grills to feed guests. To top it off, this venue also houses a post office, general store, bar, restaurant, and social center, as well as a cottage with a tub, shower, full-length mirror, living room, and bedroom, allowing guests to experience the captivating Rancho Nicasio environment fully.
8. Berkeley City Club
Berkeley City Club is a stunning wedding venue located in the Bay Area, specializing in lavish wedding ceremonies and receptions on the property. It can accommodate up to 240 seated guests without a dance floor or 200 seated guests with a dance floor and offers in-house catering and bartending services. Berkeley City Club is easily accessible by car and public transit and boasts a flexible vendor policy that allows couples to bring in their vendors. This landmark building, designed by the renowned Julia Morgan, is a must-see for any wedding celebration.
9. Wente Vineyard
In Livermore Valley Wine Country, Wente Vineyard has become a trendy outdoor wedding venue in the Bay Area. It's a family-owned winery with acres of vineyards, rolling hills, giant redwoods, a rustic tasting room, and a beautiful barrel room. Catering services and onsite coordination are offered, and the Vineyard Lawn seats 500 guests for ceremonies. The Terrace Lawn seats 400 guests and features the Cresta Blanca Room with space for 150 more guests indoors. Founded in 1883, Wente Vineyard is the longest-running family-owned winery in the country, making it an ideal destination for couples looking for a San Francisco Bay Area wedding venue with indoor and outdoor options.
10. Guglielmo Winery
Guglielmo Winery is an award-winning winery in Morgan Hill, California, established in 1925 by the Guglielmo family, who migrated from Italy in the early 1900s. It offers a turn-key facility package that includes the finest wedding vendors in Silicon Valley. They offer couples an outdoor ceremony and reception in the majestic landscape of South Bay with various outdoor areas, such as a red tile-roofed arbor, an enchanting courtyard with a cobblestone patio, a granite bar, and a 90-year-old grapevine. The winery also assists couples in designing personalized labels for small wine bottles as gifts.
11. Fort Mason Center
Fort Mason Center is a 4.3-rated wedding venue in San Francisco, California. With a capacity of up to 250 guests, this historic event venue provides a charming setting for special occasions. There are several event spaces to explore, and the cost to rent is between $6k – $8k. Featured attractions include Mission Blue, Murray Circle restaurant, and Marin Art & Garden Center.
12. The Mountain Terrace at Woodside
The Mountain Terrace at Woodside is an outdoor wedding venue in Northern California with natural beauty, rustic elegance, cozy vibes, and a romantic ambiance. It's a go-to destination for Bay Area weddings, with indoor and outdoor venue options, including a grassy meadow with beautiful views, a large deck surrounded by a Redwood forest, and a comfortable lodge for intimate receptions.
The Mountain Terrace can seat up to 120 guests indoors, up to 300 outdoors, or 400 for ceremony-only events. The venue provides quality catering, full bar service, and great customer service, making it the perfect choice for couples looking for a classic wedding venue with all the bells and whistles. Located in scenic Redwood City, The Mountain Terrace team is available to provide event planning services, a ceremony arbor, a bridal suite, in-house catering, bartending services, and more.
13. Hyatt Regency San Francisco Airport
Hyatt Regency San Francisco Airport is a spectacular wedding venue in Burlingame, California, that is the perfect canvas for creating the wedding of your dreams. It's conveniently located by the airport, so it is a great option for out-of-town guests.
14. The Presidio
The Presidio is a wedding venue in San Francisco, California, with a rich history. First fortified by Spain in 1776, this site has long played a key role in the defense of San Francisco Bay. In 1846, the fort and surrounding land passed into the possession of the United States Army.
Today, the area is a national park with incredible views of the bridge, bay, and city skyline. With towering pine trees, guests can reaffirm their commitment to each other at this magnificent venue. It offers an array of amenities, such as a paved patio, columned pavilion, mature gardens, and a grand ballroom featuring a dramatic built-in bar and picturesque chandeliers. The Presidio will create an incredible and memorable experience for your special day.
Most couples search for affordable Bay Area wedding reception venues and nearby areas in Northern California.
It's easy to see why couples are interested in Bay Area wedding venues. The area has beautiful scenery, various activities, and much more!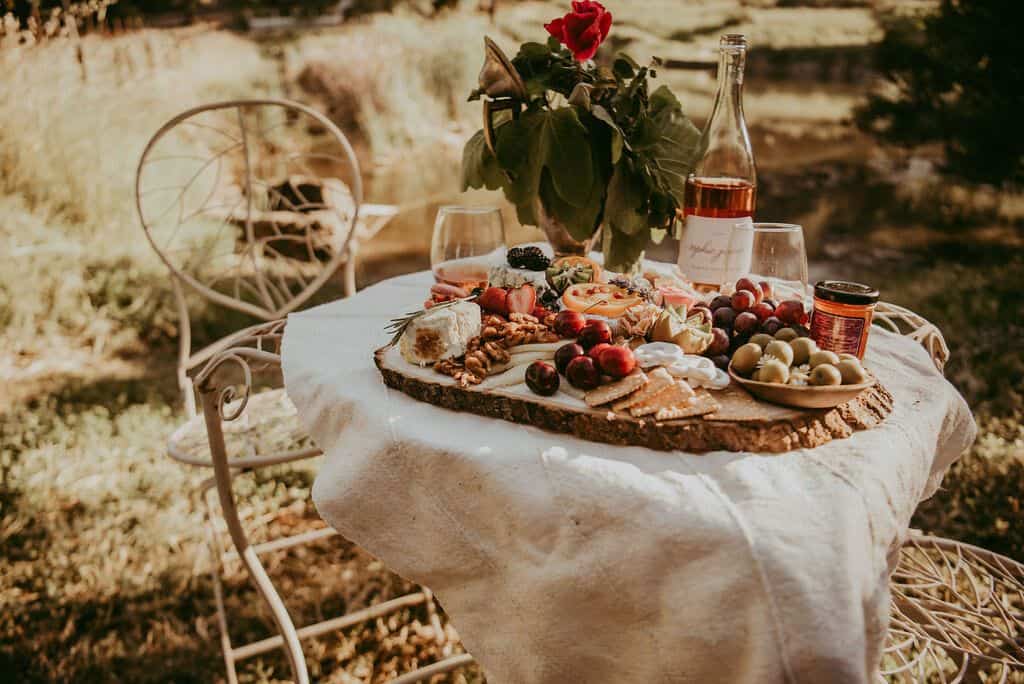 What is the best Bay Area wedding venue?
The Bay Area offers some of Northern California's most romantic and beautiful wedding venues. Whether you're searching for a location with an urban feel or something more rural, there are many options. If you didn't pick one from our list above, you could keep searching on Google.
If you want to look outside the Bay Area, check out all the towns and cities below.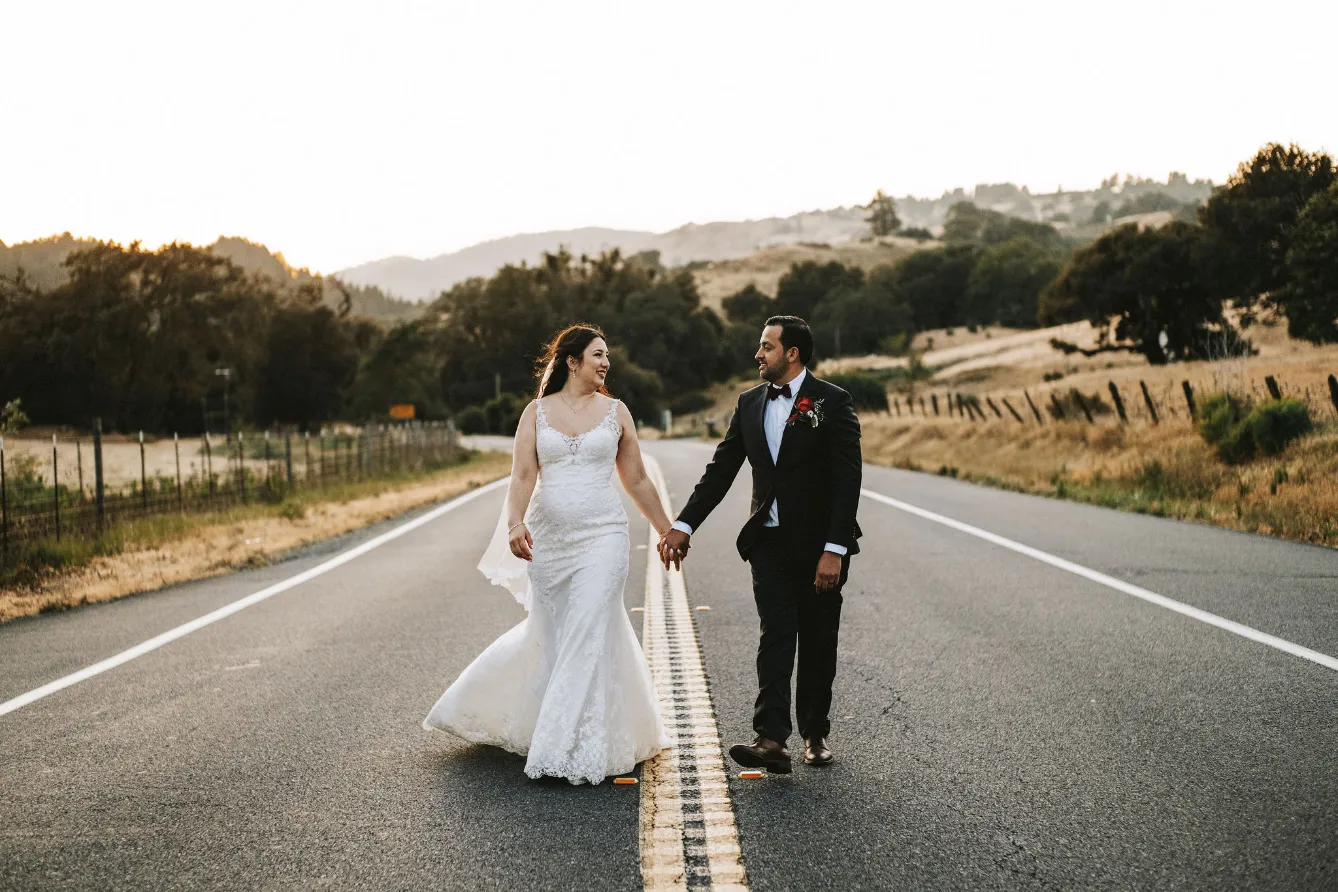 San Jose CA
San Jose, CA, has many beautiful wedding venues, such as the exclusive San Jose Country Club, the contemporary San Jose Marriott, the luxurious Sonesta San Jose, and the modern GlassHouse. For a truly one-of-a-kind experience, couples may want to consider the Corinthian Grand Ballroom, located in historic San Jose, which can accommodate up to 300 guests with its high wooden beams, blue glass, gold leaf grillwork, wrought iron and glass lanterns, and 30-foot palm trees. Other popular venues include Cinnabar Hills Golf Club and Corinthian Event Center, which offer breathtaking views, quality service, and various food selections.
San Francisco CA
San Francisco, CA, is a vibrant and culturally diverse city known for its art and history. Couples can find the perfect wedding venue, from the breathtaking de Young Museum to the versatile San Francisco Design Center Galleria and the historic Presidio to the luxury Westin St. Francis San Francisco on Union Square and the unique Exploratorium to suit their needs. San Francisco, CA, is the ideal destination for your big day, with various event spaces and options.
Napa CA
Napa is famous for its wine, but it's also a beautiful place to get married. Although there are better and more options in Sonoma, we understand that some people want to get married in Napa for sentimental reasons.
Some of the best wedding venues in Napa are the Four Seasons Napa Valley, Villa Montalvo at Montalvo Arts Center, and McEvoy Ranch. These beautiful locations offer a unique experience, from the rustic vineyard barn and lawn at the Four Seasons to the wildflower-filled grounds and Love Temple of Villa Montalvo and the sprawling olive trees, gardens, and vineyards of McEvoy Ranch.
Oakland CA
Oakland is home to several popular wedding venues, such as the Oakland Marriott City Center, which blends luxurious amenities with its convenient downtown location and modern decor; the Bay Area's breathtaking venues, which offer stunning ocean and vineyard views; and Villa Montalvo at Montalvo Arts Center, a captivating architectural landmark set against the stunning Santa Cruz Mountains.
Half Moon Bay CA
Half Moon Bay, CA, is a beautiful coastal wedding destination with amazing views of the Pacific Ocean. Two luxurious five-star resorts, the Ritz Carlton Half Moon Bay and the Oceano Hotel and Spa, are popular among wedding photographers and destination weddings.
Saratoga CA
Saratoga Springs is a stunning outdoor wedding venue located in Saratoga, California. The venue has a big-city feel with a small-town price tag, making it an ideal location for couples who want to get married in the Bay Area. The venue features Longbridge (not available in 2023, sorry!), a wooden bridge perfect backdrop for a rustic reception under twinkle lights.
Couples can also take photos at Cathedral Grove, which is surrounded by redwoods and features a small wooden bridge crossing the stream. Saratoga Springs allows sparkler exits, making it an excellent option for couples who want to end their wedding celebration with a bang.
Los Gatos CA
Los Gatos, CA, is a town in the Bay Area, just south of San Francisco, known for its charming downtown and the nearby Santa Cruz Mountains – home to some amazing wineries!
Sausalito CA
Sausalito, CA, weddings are nothing short of magical! Some of the most fantastic wedding venues in the San Francisco Bay Area include Hacienda de las Flores in Moraga, Presidio in San Francisco, Eagle Ridge in Santa Clara Valley, and the Jefferson Street Mansion. Each location offers stunning views, unique architecture, and exceptional amenities that make your wedding remarkable.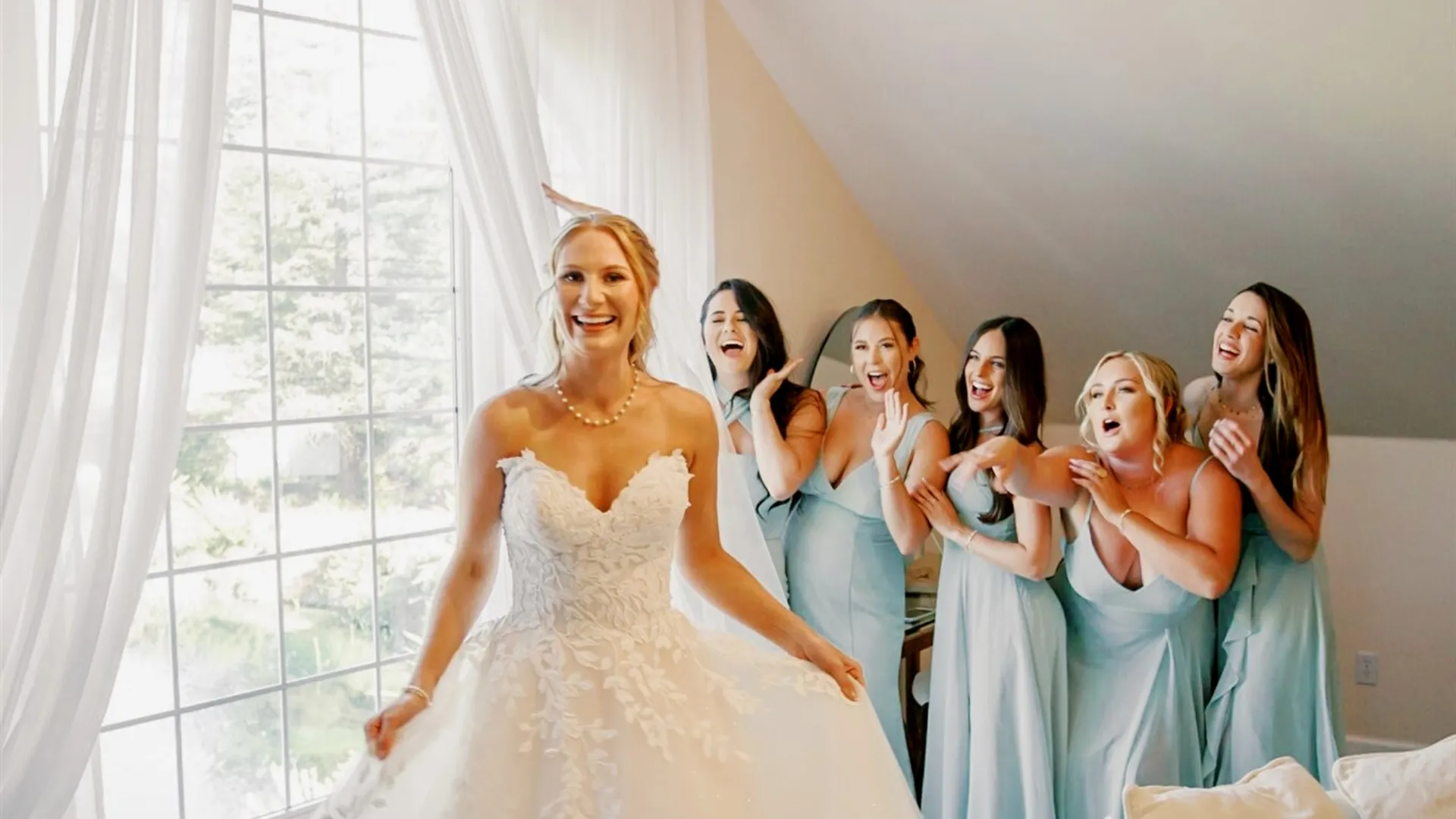 What are the cheapest types of wedding venues?
The cheapest types of wedding venues are often the most flexible, such as parks, community halls, and backyards. However, finding affordable options for more traditional venue types is possible. The key is to book early and be willing to compromise on some details.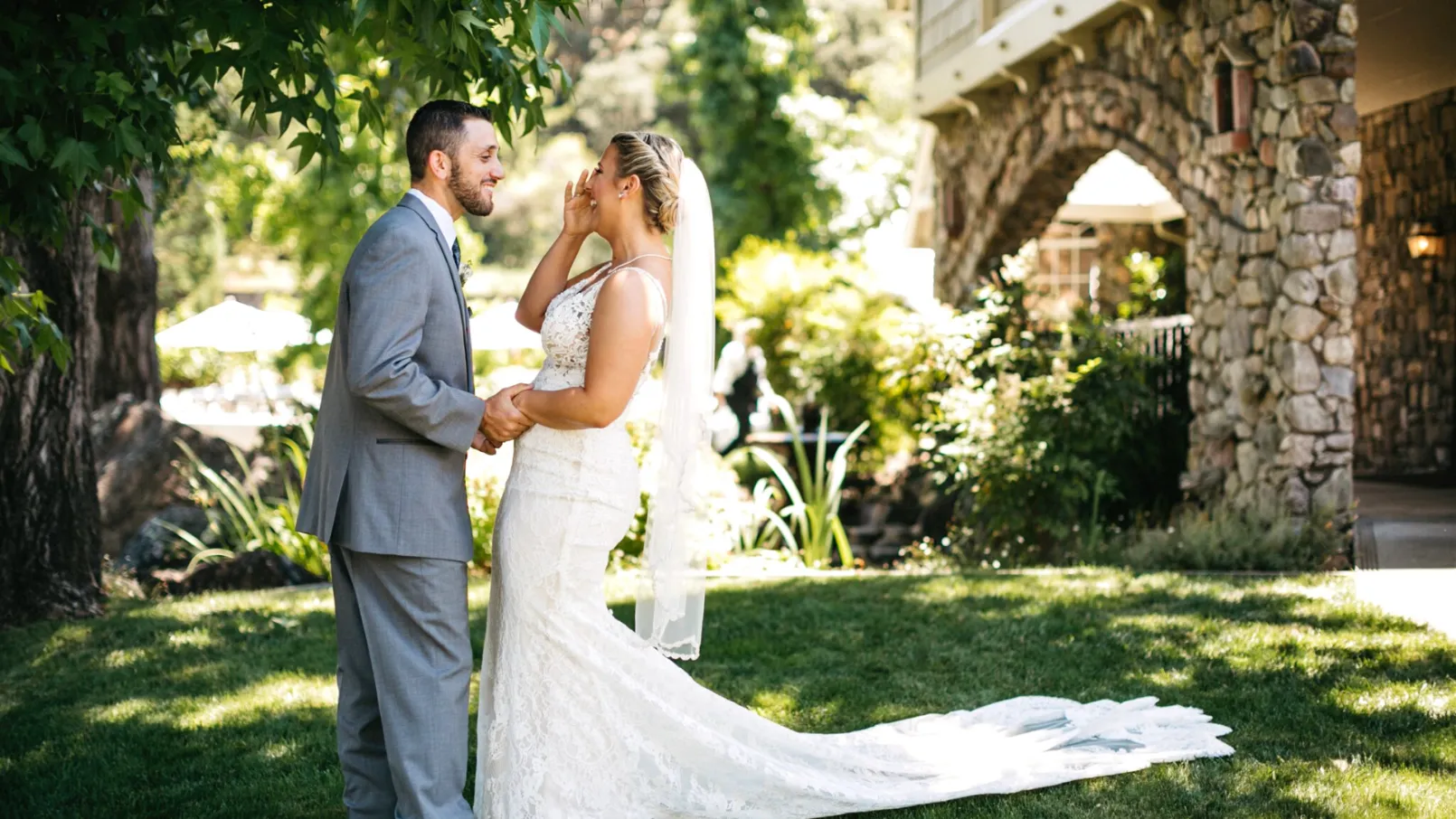 How do I plan a wedding for less than 5000?
You can plan a wedding for less than 5000 by finding creative ways to save money. Some ideas include having the ceremony and reception at the exact location, skipping flowers, and making your own decorations. You can also ask friends and family to help with catering, music, and photography.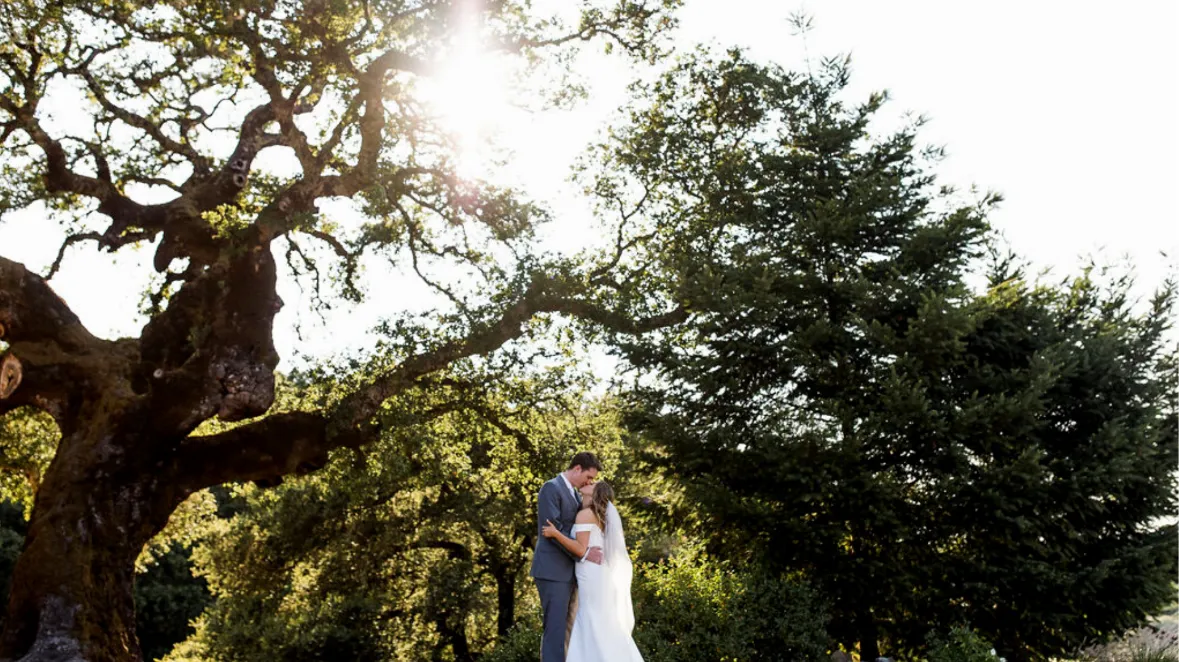 Can you get married at the Legion of Honor?
Yes, you can get married at the Legion of Honor in San Francisco.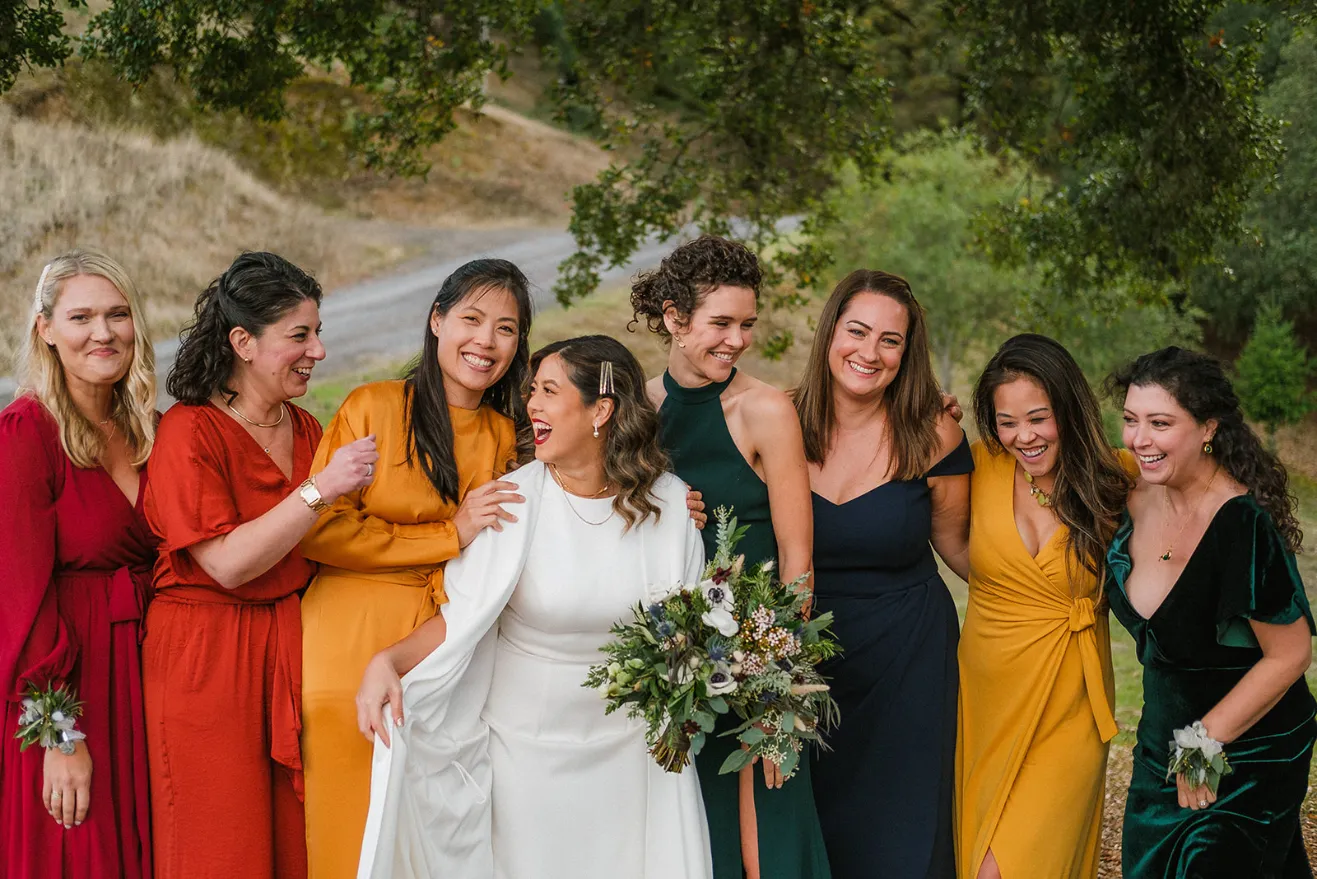 How much does it cost to have your wedding at the Franklin Park Conservatory?
It typically costs around $22,000 for your wedding at the Franklin Park Conservatory.
We wish you all the luck and love in the world in finding the perfect venue 🧡