Part 1: The Ultimate Month-by-Month Wedding Planning Checklist (12 – 6 Months Out)
How to Organize Your Wedding To-Do List and Make it a Memorable Journey Instead of a Daunting Task
Planning your wedding can be an overwhelming and daunting task.  But with the help of your wedding planner and this month-by-month wedding planning checklist below, you will minimize the stress and experience the satisfaction of a well-planned wedding.
If you start planning with less than twelve months before your wedding date, it may be more difficult to find your dream venue. That's not to say it's impossible, it's just that many California wedding venues book out at least a year or more. Check out our insights below on how to do a month-by-month wedding timeline that will help you stay organized and on top of everything.
12 Months or More Out
This is a less exciting task unless you're into math. But before you can jump in headfirst into wedding planning, you have to determine who is paying for what, and how much. When allocating your budget, create it on a Spreadsheet so it's easy to edit (you'll probably be doing this a lot!) and make a Column that lists whether the item is "Priority" or "Not Priority"   Remember, the bigger the guest list, the bigger the budget requirements.  And yes, this does include children.
Determine your guest list
Who makes the cut on your wedding guest list? It depends on your California wedding venue's maximum guest count, who you want to invite, and also who is helping to pay for your wedding. For instance, if your parents are helping to pay, or all four parents are helping to foot the bill, you may want to give them a percentage of invites as a courtesy. Whatever the case, this important (but slightly awkward) task will involve lots of cutting, more cutting, negotiating…and probably a little more cutting down until you reach your final number. 
Hire a professional wedding planner
At Mountain House Estate, we require a wedding planner for all weddings here.  Why, because we've seen what can happen without a professional planner on your side.  And many other California wedding venues require a planner because so many things can go wrong when trying to plan a wedding by yourself, or if you use a family member or friend. A planner will end up becoming your BFF, your confidante, your therapist, and will be there for you to give you peace of mind every step of the way. They will also help you save money, stay on budget, and reduce your stress level.  Choose wisely!
Decide on your wedding style, informal, formal, etc.
Your wedding style is a decision that you and your partner should brainstorm. It also is dependent upon the style of the California wedding venues. What do you value? What is your style? What can you compromise on? Let the conversation flow and try to pick a style that is reflective of both of your tastes.
Select your wedding venue and caterer
So you've got the "who" down (your significant other) and the "what" (getting married), and now you have to decide on the "where," AKA your wedding venue. We may be a little biased, but this is the most important decision you will make for your wedding. It's also one of the most expensive decisions. Explore your options –– there are hundreds of Northern California wedding venues –– and make sure you find a place that fits your taste, style and budget. Most importantly, find out if there are any hidden fees or other unwanted surprises that you may encounter (hint: we don't like surprises or hidden fees at Mountain House Estate!).
11 Months Out
Get the details for your wedding style
It's time to pull up Instagram and Pinterest. Now is the time to start looking for inspiration for your wedding colors, theme and overall design. Hint: if you're struggling, talk to your wedding planner!
Pick your bridesmaids and groomsmen
This can be a touchy subject, but you'll want to decide who you want as your bridesmaids and groomsmen (if you don't already have your favorites at the top of your mind!)  We've seen the size of the wedding party vary greatly, from just two, to twenty four.  This is also a budget item, because the more there are, plus dates, means a bigger budget.  Also, when the wedding party is huge, it causes additional stress for the couple – who stands where?  When does this person get the hair and makeup done?  Wrangling everyone for a rehearsal and ceremony becomes more troublesome for the bride and groom, and planner.
Hire your photographer, videographer and DJ
These are the wedding vendors that tend to book out far in advance, just like California wedding venues. Be sure to hire vendors that reflect your style and budget. Your wedding venue probably has a list of favorite vendors, including photographers, videographers and DJs. Talk to your wedding venue and wedding planner first before you spend hours researching WeddingWire and TheKnot profiles and reviews.  Remember, there's a reason why one is cheaper than another, so don't just shop price.  Ask your venu and planner for suggestions.
10 Months Out
Start shopping for your wedding dress
You may already have your wedding dress style in mind, but if you don't, talk to your wedding planner!

Hint: we always recommend talking to your wedding planner when you're stuck or need inspiration.

And if you need help finding an affordable wedding dress, check out our article on finding one here.
Create your wedding website
Put all the details on this website (who, what, where, when) and get the URL so that you can include it on your Save the Dates. You can find premade wedding website templates on Squarespace and many other sites.  Some wedding venues, like Mountain House Estate, help the bride and groom by providing them access to Allseated, a digital wedding planning tool with floor plans, seating assignments and guests lists.
Now that you're cozied up with your wedding photographer, it's time to get comfortable in front of the camera for your engagement photos. Make sure you get some great photos as you'll likely want to include this on your Save the Date invitations.  Ask if your selected wedding venue will allow you to come out for the photrographic session at no additional fee.
Book hotel room blocks for your guests
This is more of a thoughtful gesture if you plan to have out-of-town guests and want to help them with overnight accommodations. You'll also likely secure a discounted rate.  If you are thinking it would be a good idea to shuttle your wedding guests, having them staying in one location will pay benefits when helping them get home after a night of drinking.   We have some thoughts about overnight venues, in case you were looking at that option, and you can read all about how an overnight wedding venue can turn into a disaster here.
9 Months Out
Purchase your wedding dress
Say yes to the dress. If you wait any longer, you may have trouble with alterations.
With your style and colors picked out, engagement photos ready to go, you can design and send out a Save the Date to your wedding guests to let them know that your wedding day is in the

near-ish

future! 
Begin planning your wedding invitations
Most wedding couples hire a wedding invitation specialist or DIY their wedding invitations, depending, of course, on their budget. If you're going the DIY route, you don't have to start planning this early. But keep in mind that you should have a second, third and fourth pair of eyes looking at your invitations to check for grammar, spelling and etiquette. 
8 Months Out
Start dress shopping with your bridesmaids and schedule fittings
Schedule a dress shopping date with your bridesmaids to get a sense of what they're comfortable in and how you can match your wedding theme and style. Bring a little champagne to ease up any stress or tension and remember to

let them choose what they want to wear.
Pick your wedding florist
Ask your wedding venue or planner who they recommend that's in the area. At our California wedding venue, we have a couple of florist recommendations that are in the Sonoma and Santa Rosa areas.  
7 Months Out
Register for wedding gifts
Bring in your better half for this one. After the two of you whisk off into the sunset, you have an entire life ahead of you. Add staple items to your registry like pots, pans and other essentials. But also consider some other hobby or specialty items that guests may take more interest in purchasing for you. 
Book your rehearsal dinner venue 
Some California wedding venues don't allow rehearsal dinners (hint: we do!) And if that's the case, you'll need to book your rehearsal dinner much earlier. When planning your rehearsal dinner, let your planner take the bulk of this off your shoulders.  
Order your wedding rentals (linens, chairs, tables, etc.)
Some California wedding venues either have wedding rentals available while others have preferred wedding rental vendors. At Mountain House Estate, we provide chairs, tables, umbrellas and other items.  For specialty items, we suggest will put you in touch with our preferred have a wedding rental vendor in Sonoma County that provides chairs, linens, draping, tables, lounge furniture and more. Don't wait until the last minute for this — you want your linens to match your style and theme.  You want to make sure to reserve your colors early, to make sure they are available.
If you're not religious, you're probably not marrying at a place of worship and therefore need an officiant. Check with your wedding planner to find an officiant that matches you –– or look within your inner circle of friends and family to find someone you trust. 
6 Months Out
If your DJ isn't a lighting technician (most these days are), hire one
Most DJs will handle your uplighting (the lights on the walls), dance floor lighting and any other pin or spotlighting you want, but if they don't, now is a good time to find one. Your California wedding venue likely has a lighting technician that is experienced with that venue and can recommend someone.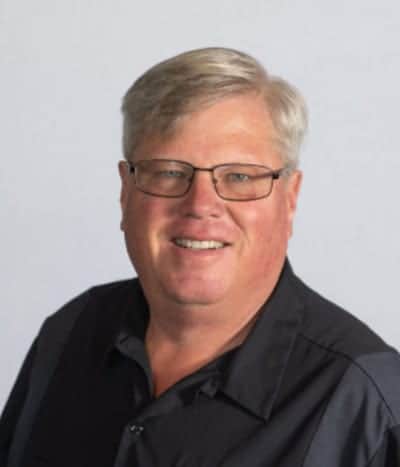 About the Author, John Alden
John Alden is a Wine Country Wedding expert and the owner of Mountain House Estate, a Northern California wedding venue located in Cloverdale, Sonoma County. Over the past 5 years, John has tirelessly worked to keep the property in pristine condition and has unmatched expertise about wine country weddings. In his free time, he enjoys working on classic cars in his garage.